Barashi-Tei serves Japanese food even for night owls
[Barashi-Tei is permanently closed]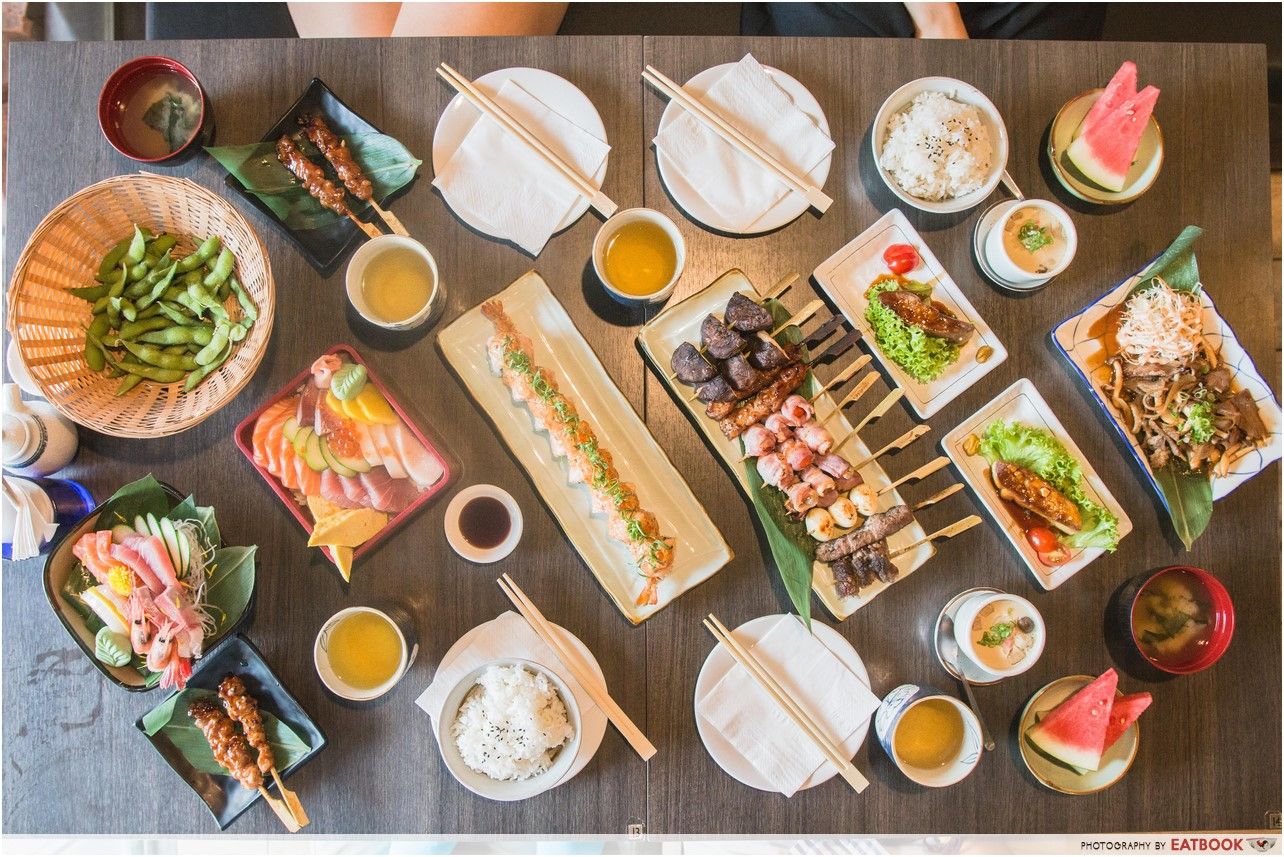 I'm always caught in a dilemma when I'm eating in town. I could either splurge and treat myself to overpriced food or resign to less than satisfying, grab-and-go fare for the sake of my wallet. Barashi-Tei presents a solution to my problem with value-for-money Japanese fare at Middle Road.
Yes, I hear you, Middle Road is not exactly in town, but it is within walking distance from Dhoby Ghaut and Bras Basah MRT Stations. Plus, the fact that it's not found in a mall means I get to savour my food without the unending buzz of a bustling crowd.
It's also opened till 4am on all days except Sundays, with an attractive promotion on drinks that makes it ideal for after-work hangouts and HTHTs with friends.
Food at Barashi-Tei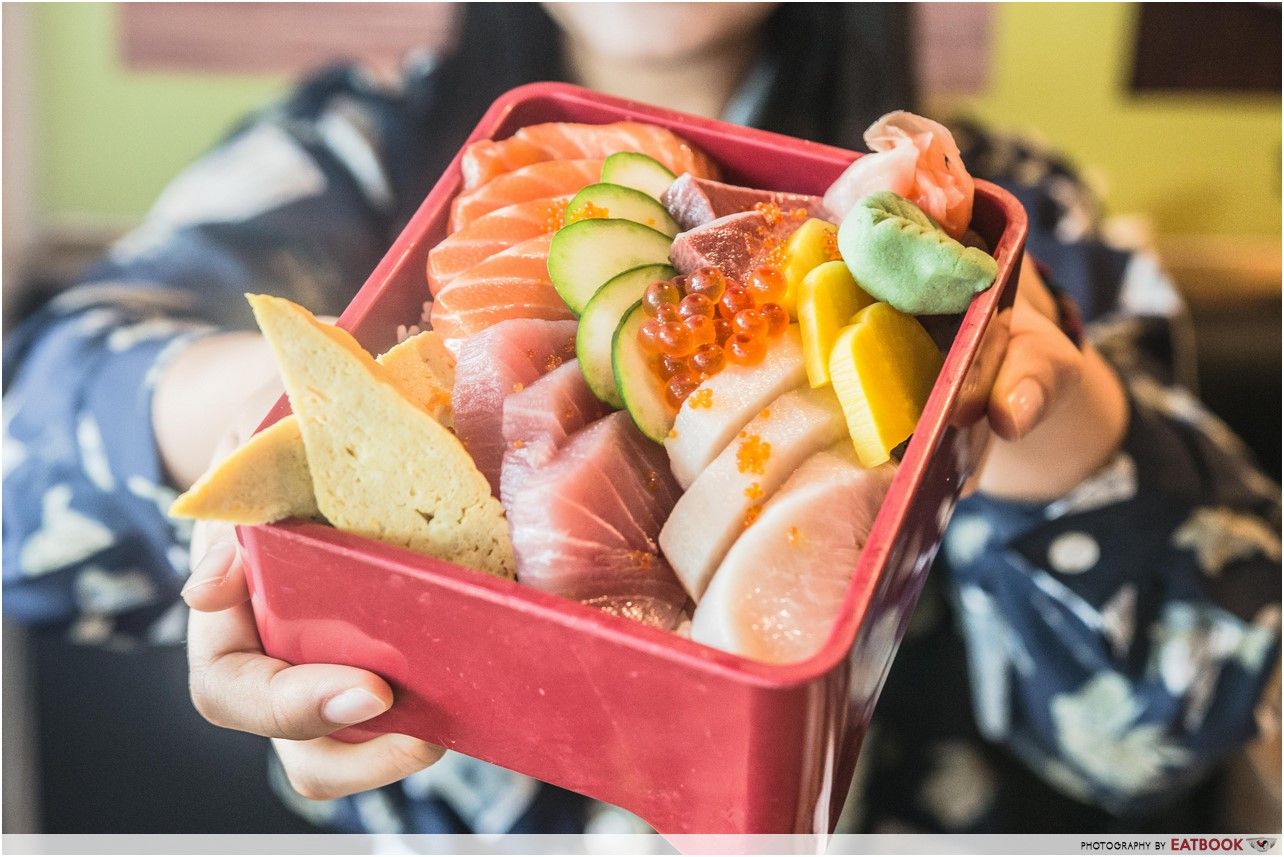 First up, Chirashi Don ($23++). This bowl of goodness was accompanied by miso soup, pickles and two wedges of watermelon. The slices of sashimi here are extra thick, almost twice the width of an average slice.
There were slices of salmon, mackerel, white tuna, swordfish and a spoonful of ikura served on a bed of jasmine rice. Barashi-Tei gets fishes flown in from Japan three times a week, and we could see and taste the freshness of their sashimi.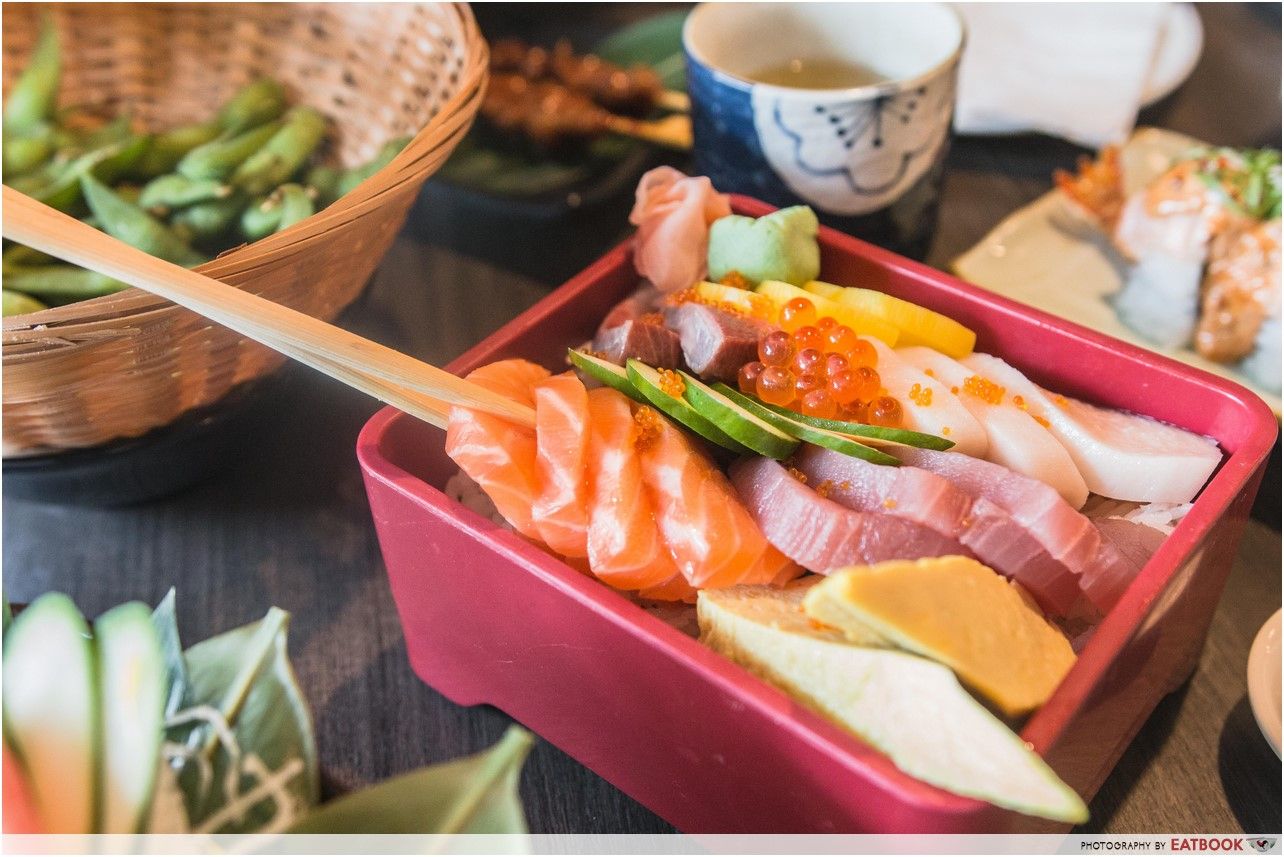 Each slice was vibrantly coloured and had a firm, smooth texture. There were also two slices of house-made tamago (egg), which were sweet and bouncy. Those on a budget should look out for their Bara Chirashi Don ($13.80++).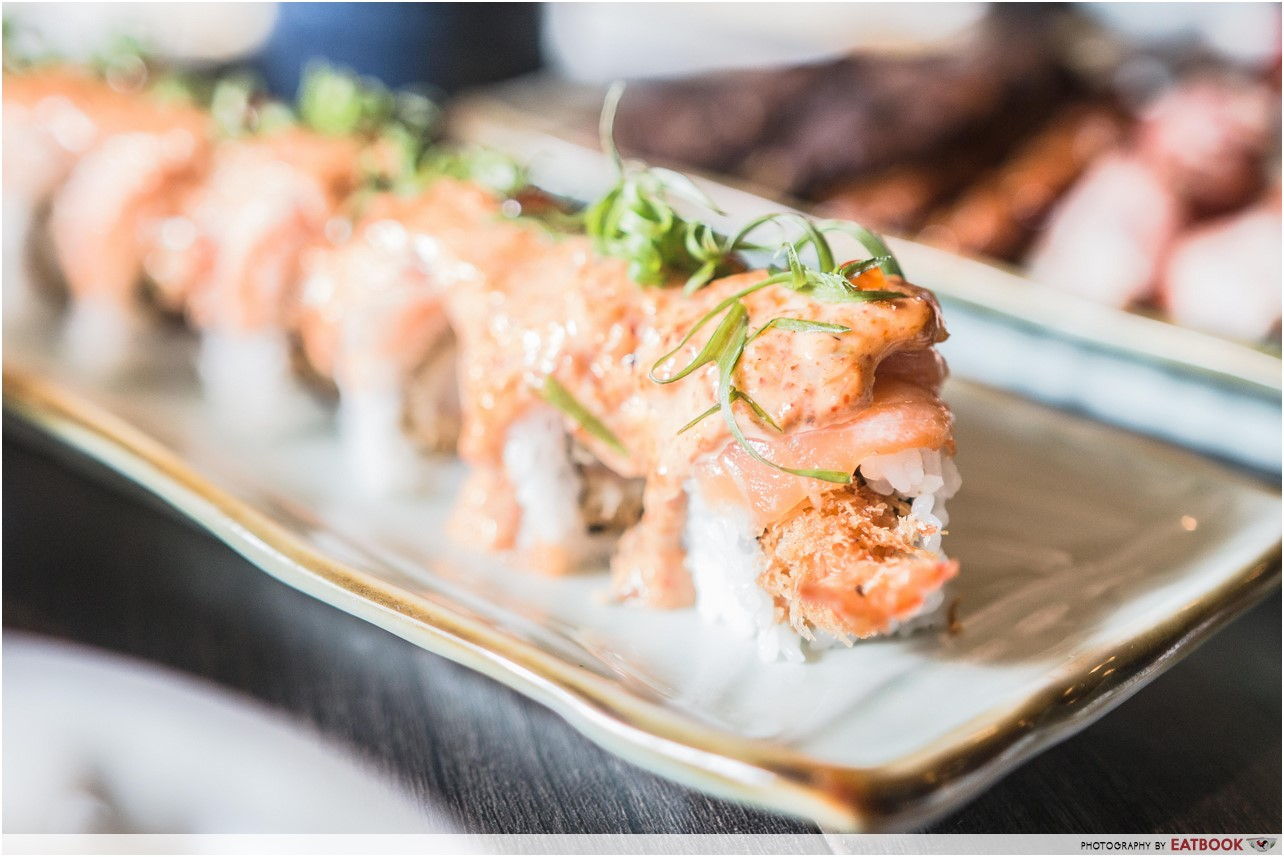 When Spicy Salmon Maki ($12.80++ for eight pieces) was served, the wafting aroma immediately got us reaching for our chopsticks to kiap a piece each.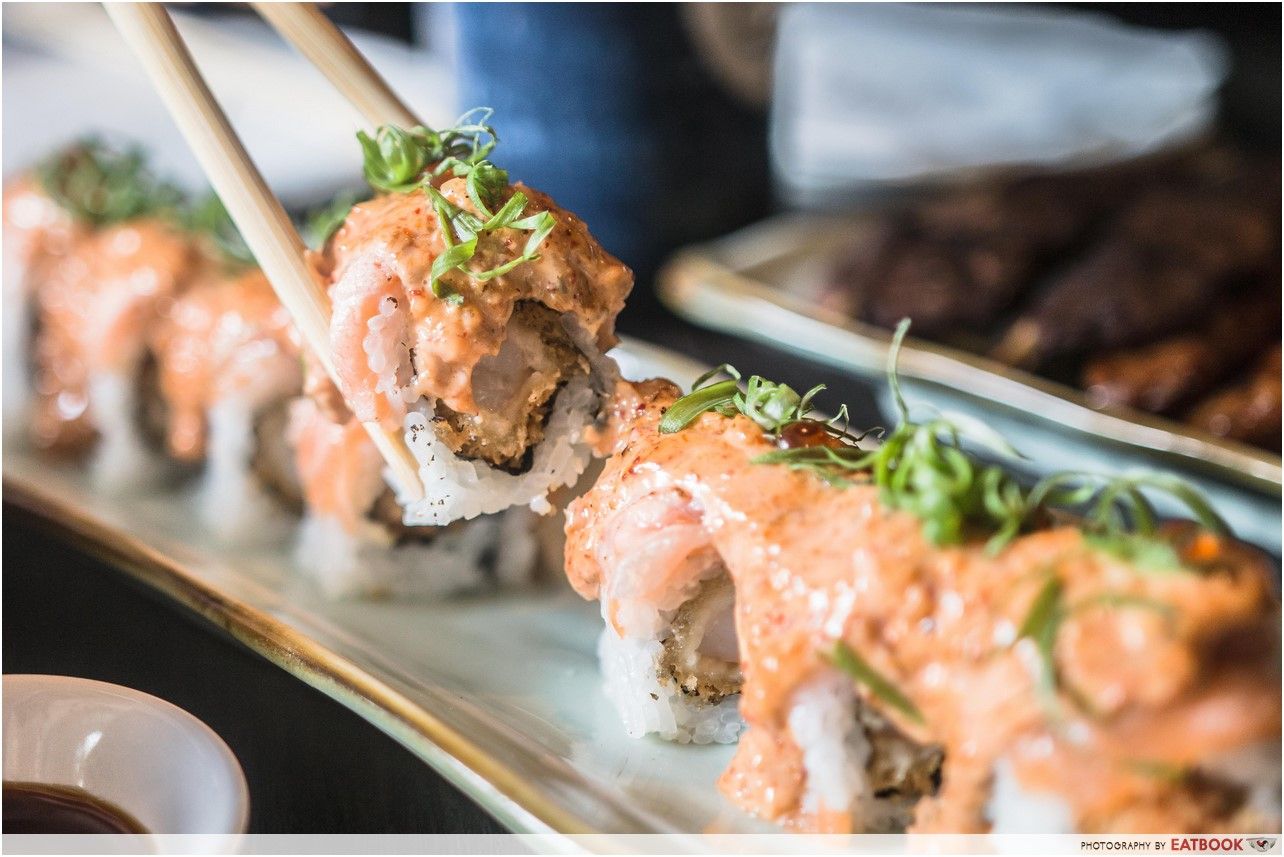 In each mouthful was an addictive crunch from ebi tempura wrapped in the centre of the maki, richness from slices of aburi salmon draped over the roll, creamy spiciness from the mentaiko sauce, and a burst of umami from salmon roe on top.
Every bite had us noticing more flavours and textures and, rather than satiate our appetites, got us craving for more.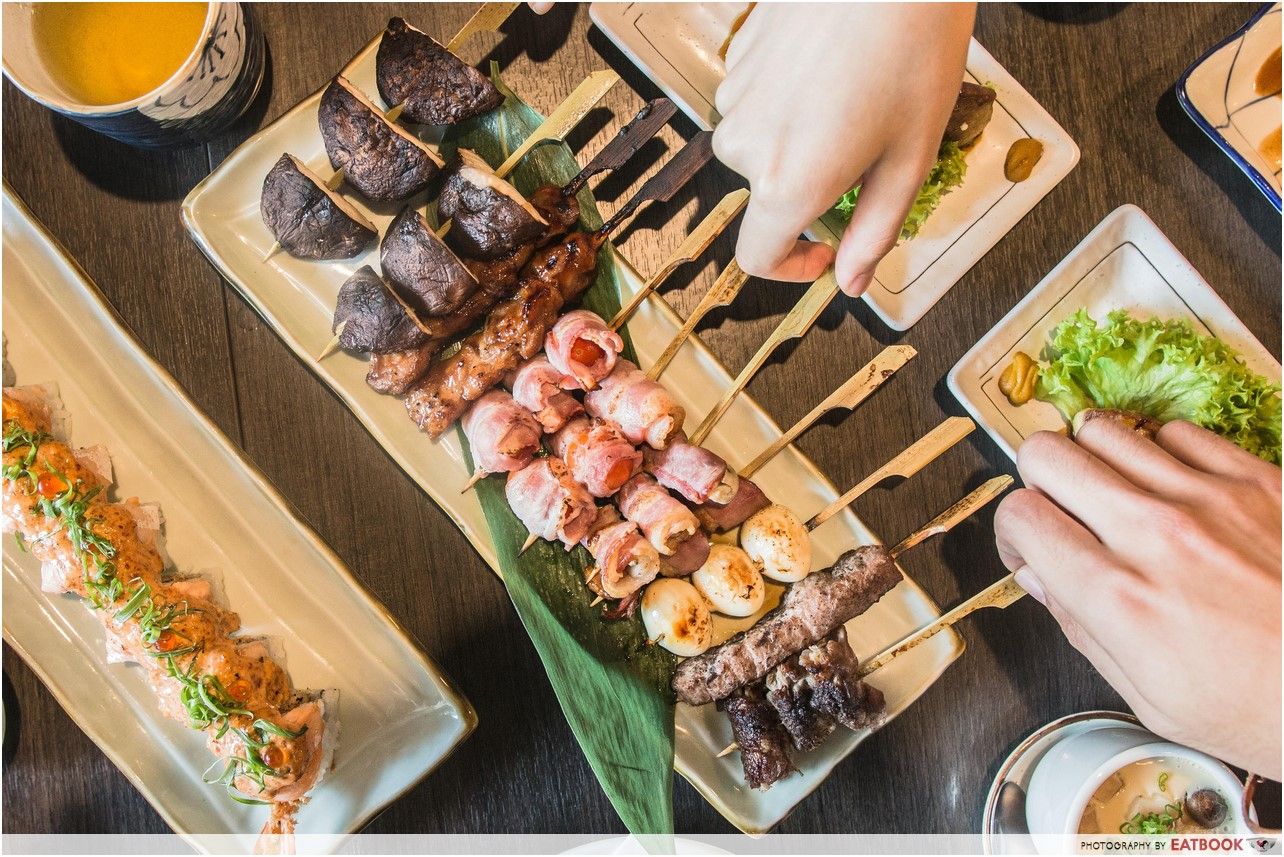 Kushi Mori ($19.80++) is something I'd order if I were here with a bunch of friends late at night. It's a mixed platter of 11 skewers, including beef, chicken yakitori, and bacon-wrapped cherry tomatoes.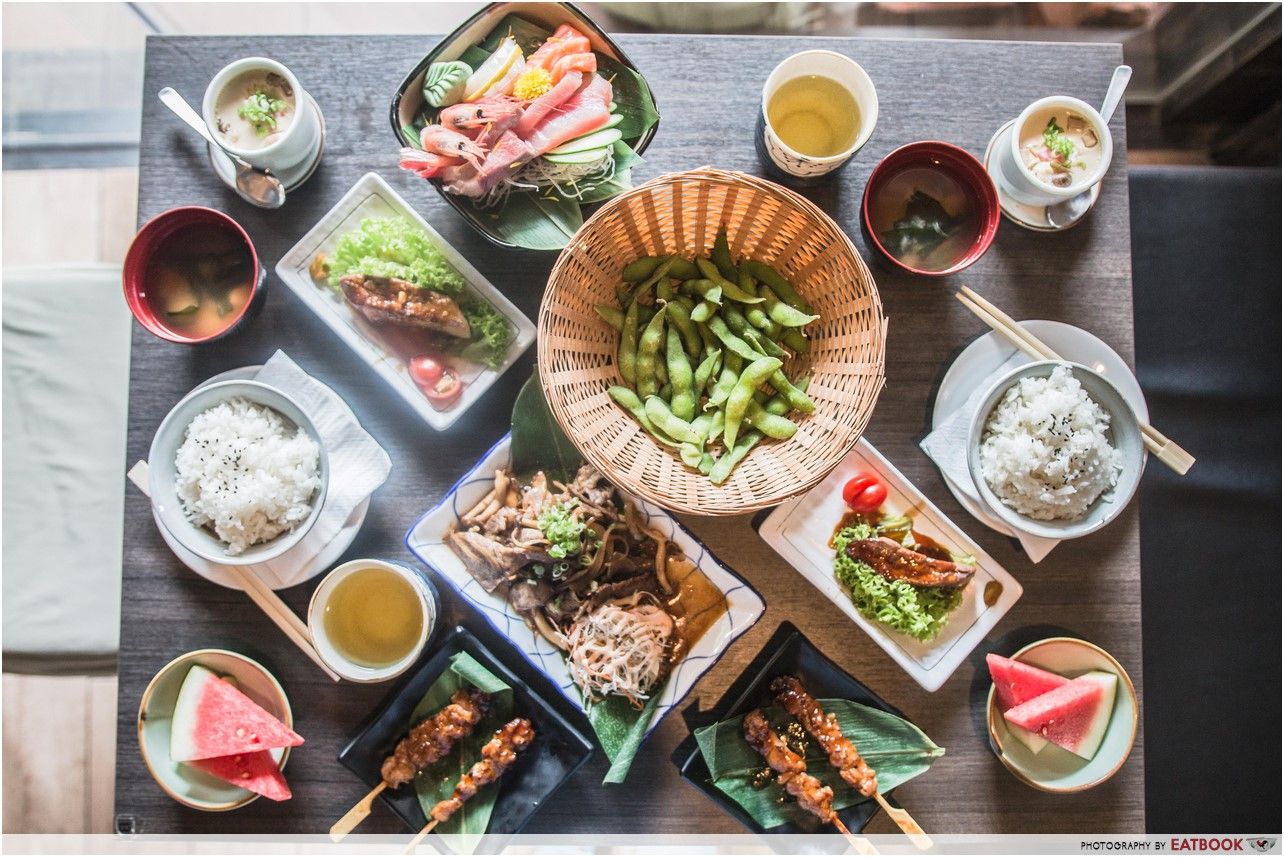 Since V-day is around the corner, we decided to check out their sets. Their Valentine's Day Set costs $88++ for two people, and you can add $20++ for foie gras.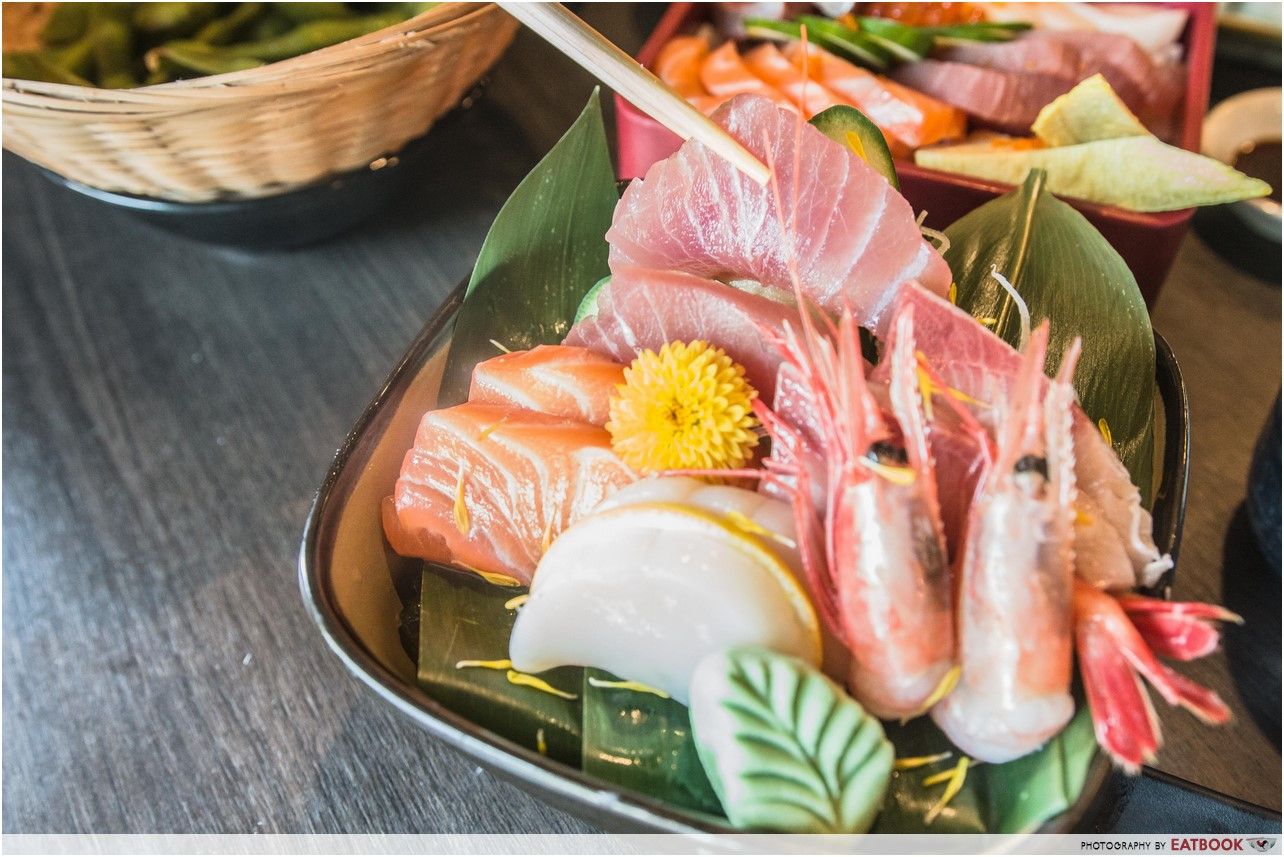 A basket of edamame was served as an appetiser to our meal. Sashimi arrived next, featuring scallops, prawns, tuna, and salmon. I particularly enjoyed the scallops for their chewiness and slight sweetness.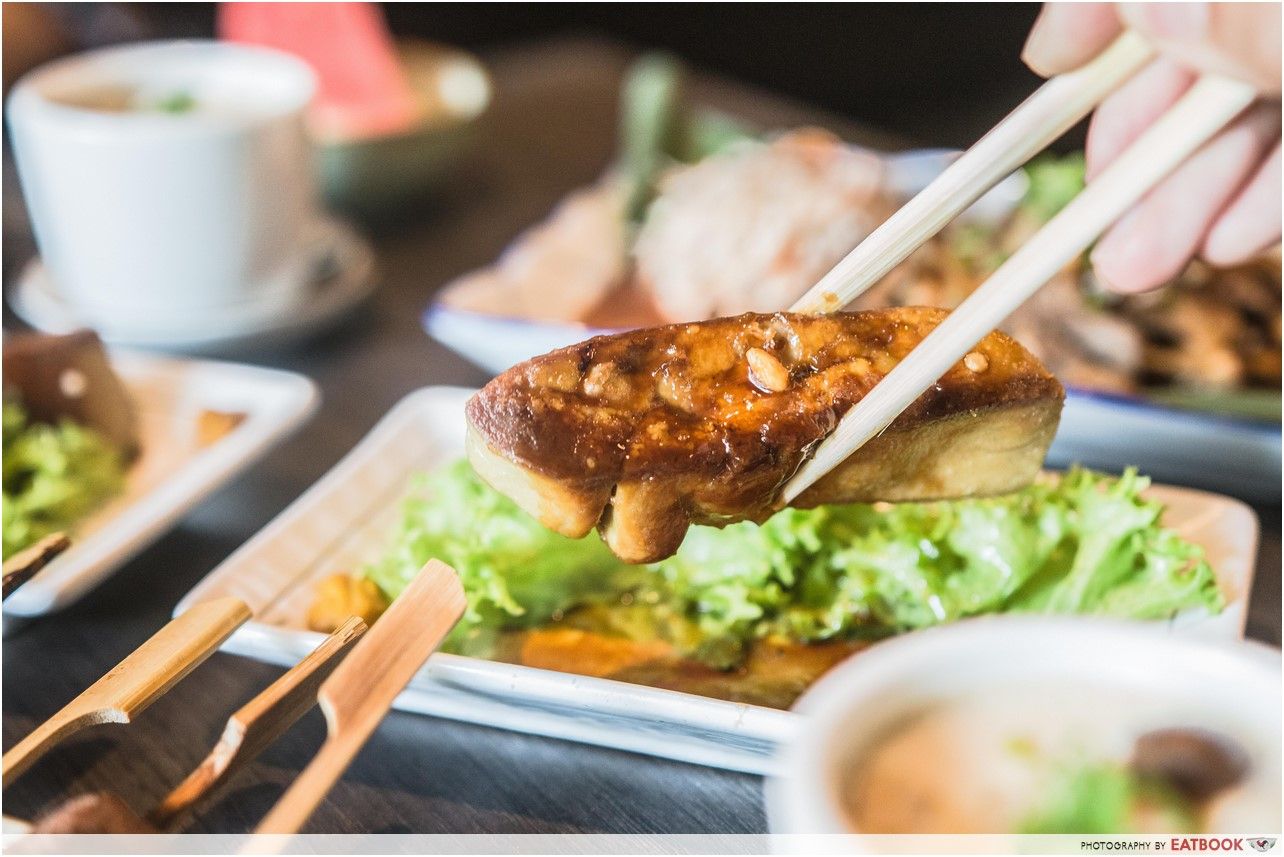 Those who shun foie gras for its strong flavour may find Barashi-Tei's version worth a shot, as I found it has a more subtle and refined taste than others I've tried. Barashi-Tei coats their foie gras in a teriyaki-like sauce. Sugar in the sauce crystallised on the surface of the foie gras, forming a delicate crust that contrasted nicely with the melting texture of the meat.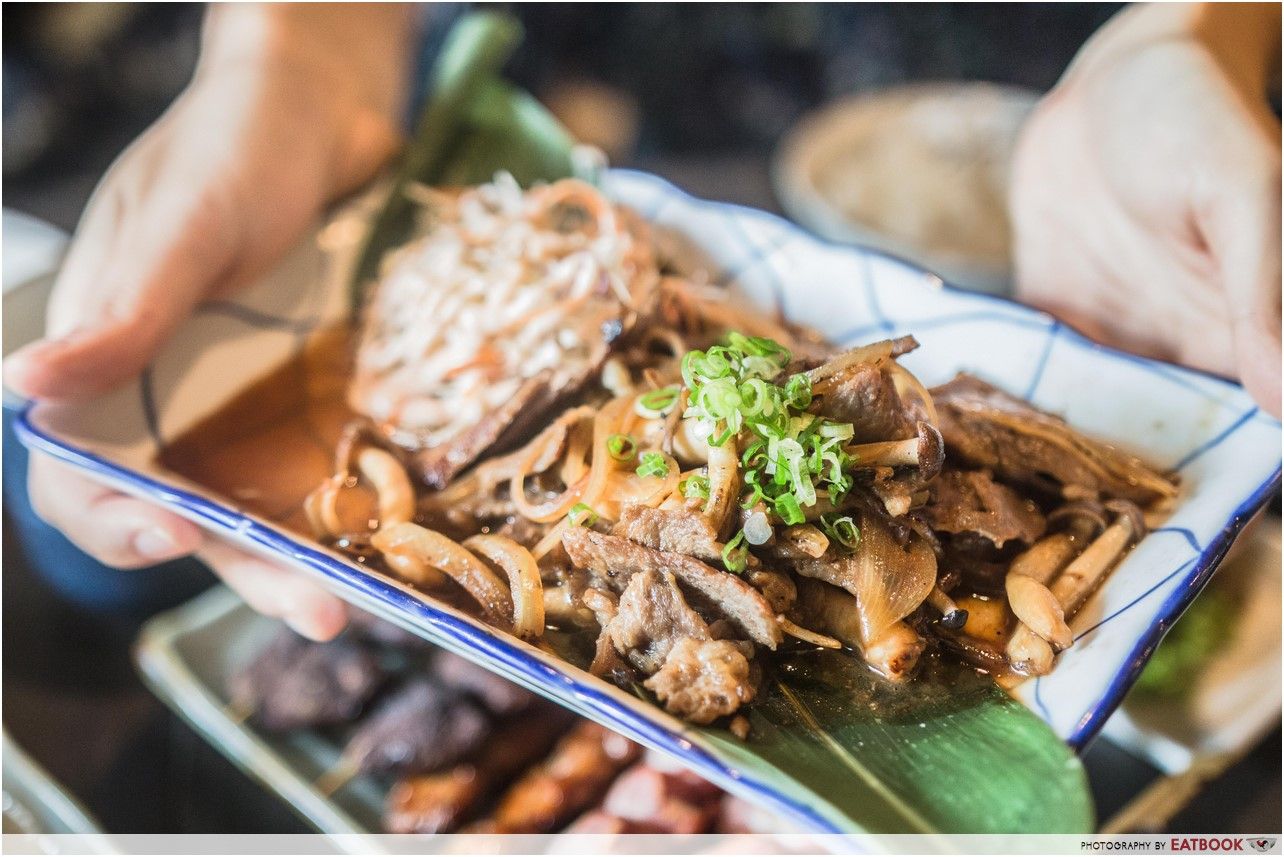 Grilled beef is also on the menu. The beef carried a smoky and delicious charred taste, with a bit of marbling in the thin slices that practically melted on my tongue. It was cooked in a sweet sauce, and slices of softened onions added extra sweetness to the slices of beef.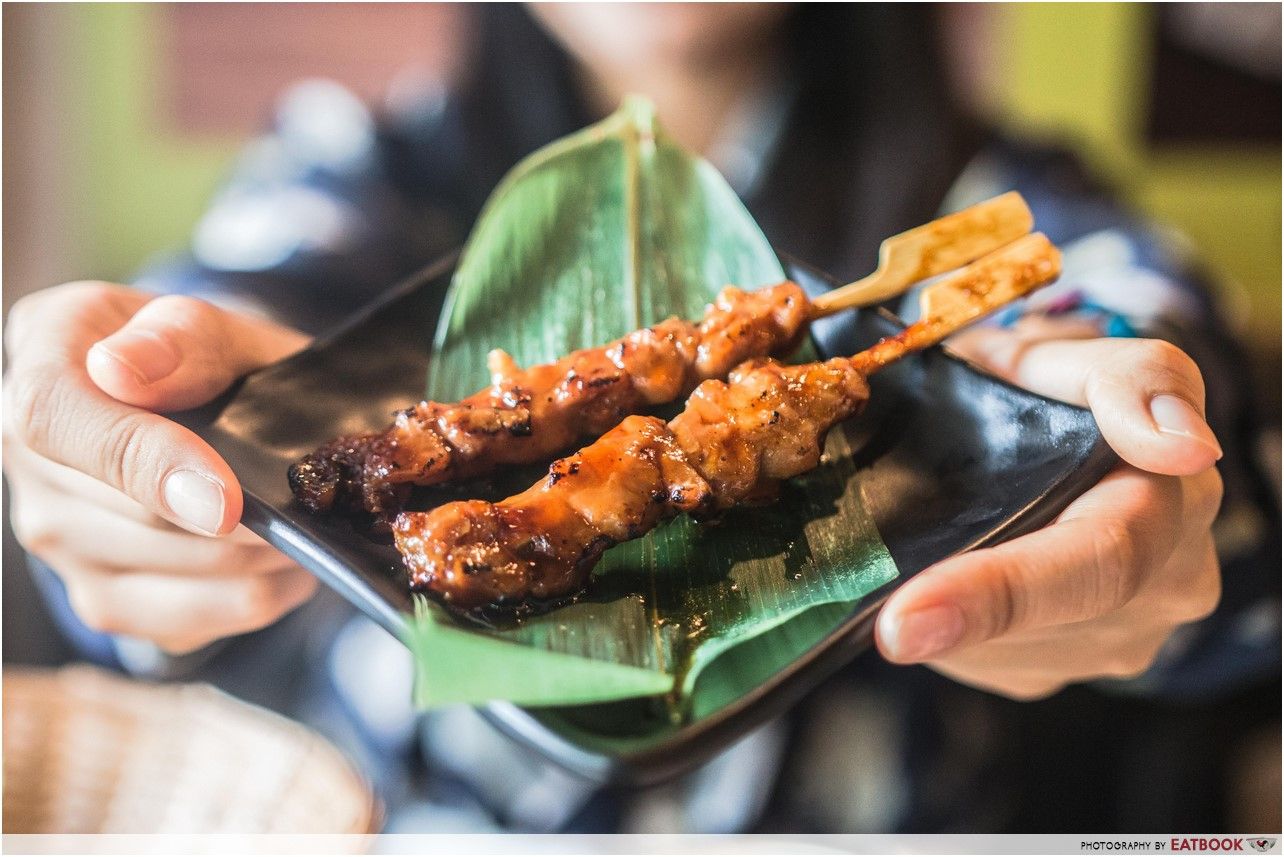 There were two sticks of chicken skewers for each person, and these are coated in a syrupy yakitori sauce.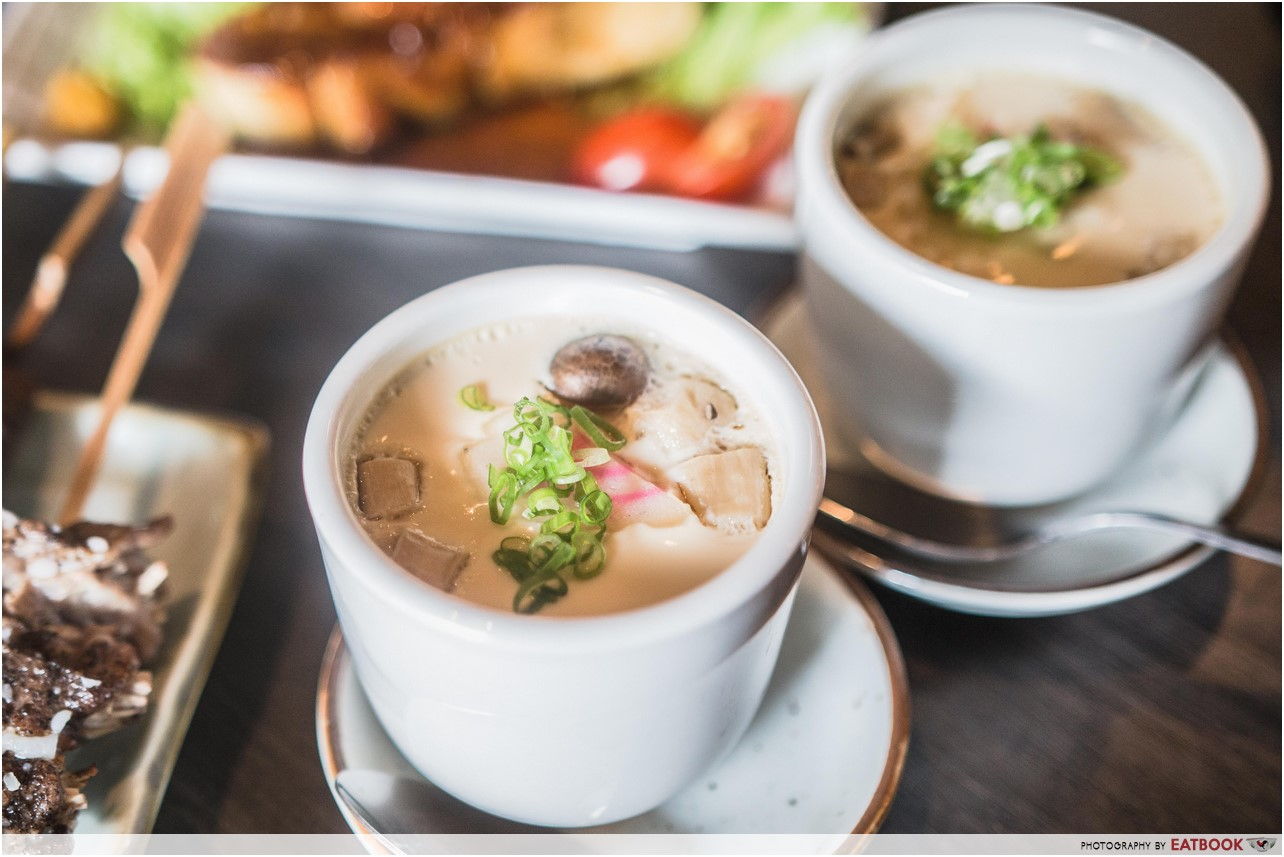 We took a break from all that meat with a bowl of warm chawanmushi. It was light and tasty, with savouriness from the small chunks of pork added into the egg mixture.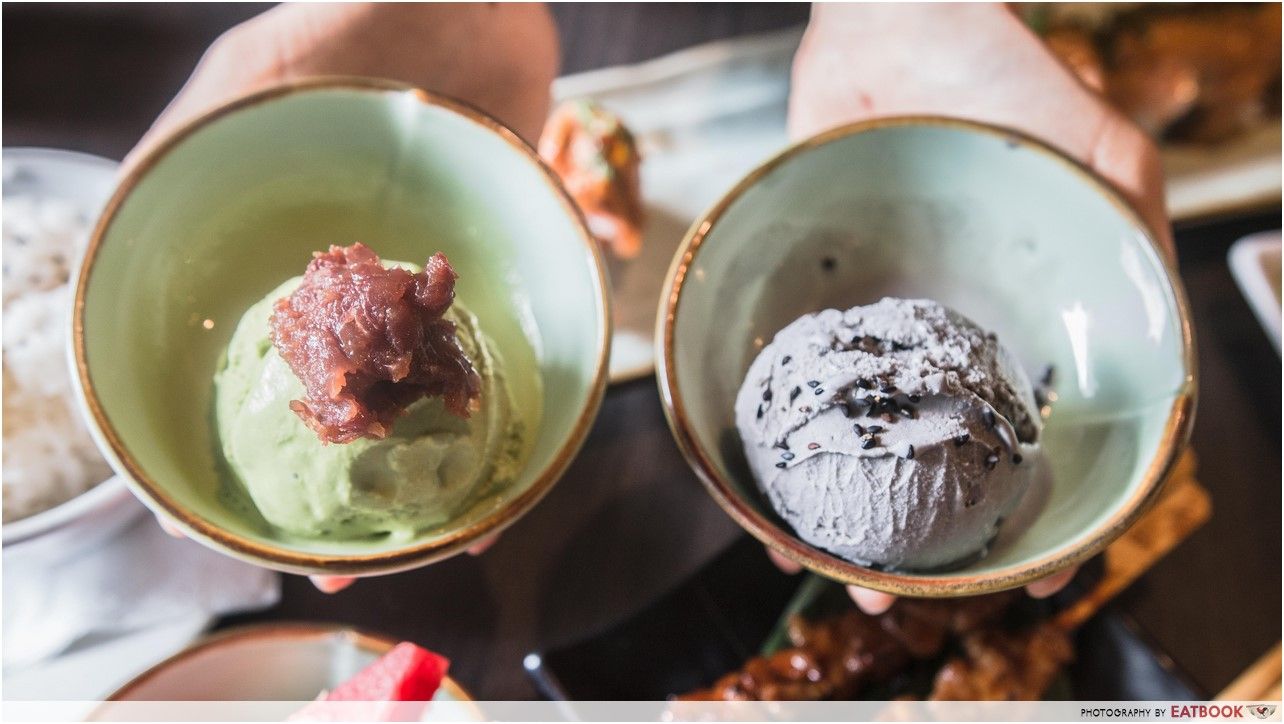 It is my personal philosophy that no meal is complete without a sweet treat. For dessert, we were offered a choice of green tea, black sesame, or yuzu ice-cream and we decided on green tea and black sesame.
The green tea ice-cream was rich, milky, and sweet. It was a tough call, but the black sesame flavour won us over. The nutty flavour of sesame was deep and intense. It wasn't exceedingly sweet, which allowed us to savour the smoky sesame flavour more. People who love black sesame should not miss this.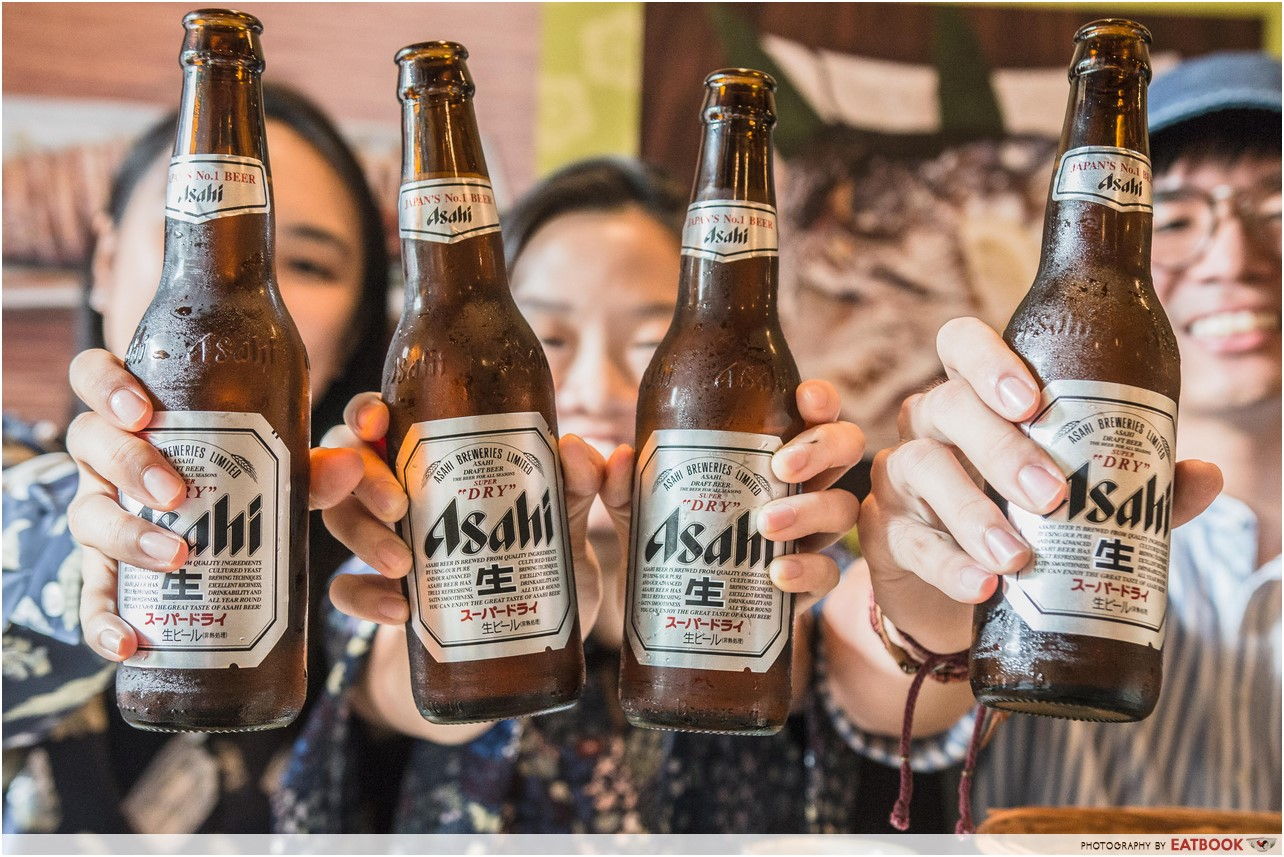 Barashi-Tei offers a promotion on Asahi Beer as well. You can get five bottles of Asahi beer at $19.80++ all day, every day. It's great for an after-work chill-out, or a mini-celebration on weekends because, hey, good job on getting through another tough week.
Ambience at Barashi-Tei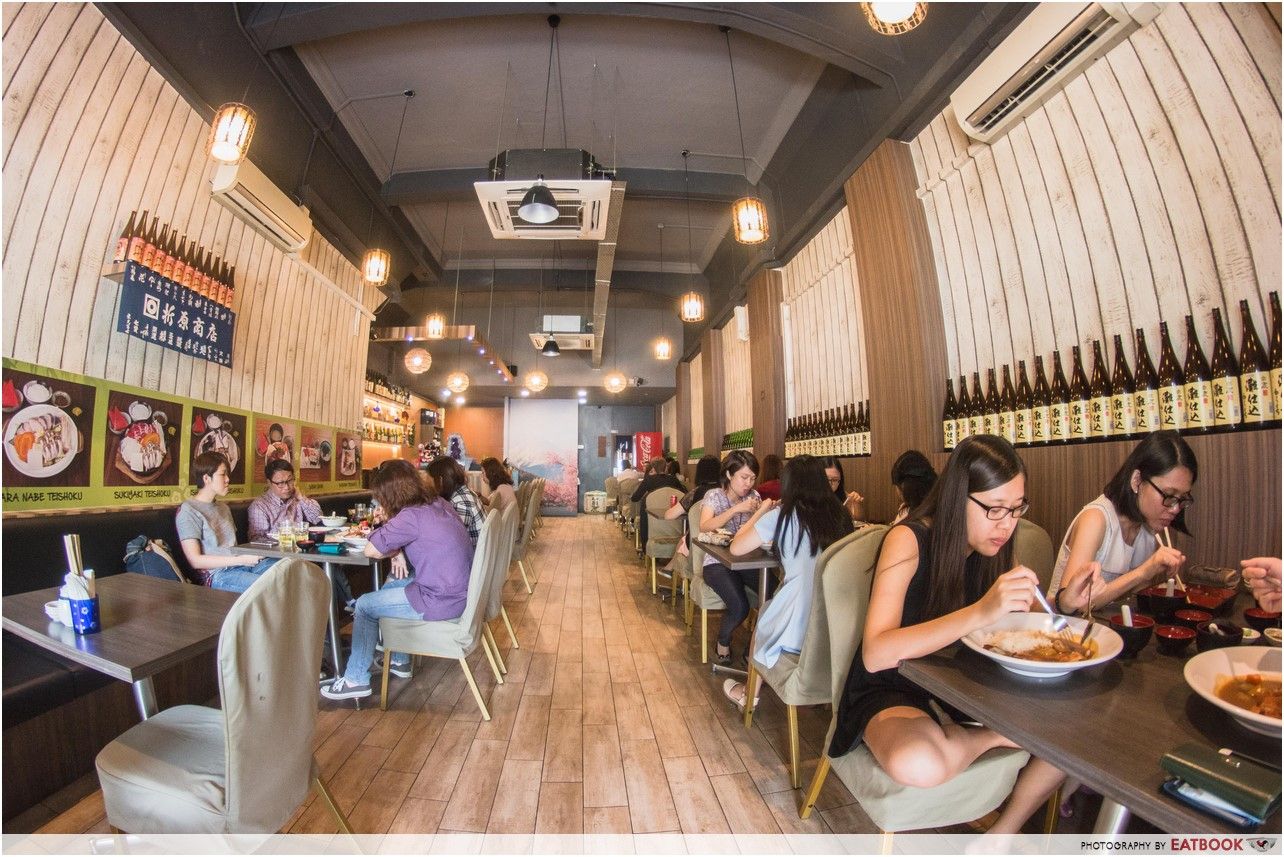 Barashi occupies a comfortable space along Middle Road, close to the famous Rocher Original Beancurd. The dim, warm light from the hanging lamps make for a romantic atmosphere at night, so you'll be set if you decide to bring your date here.
The verdict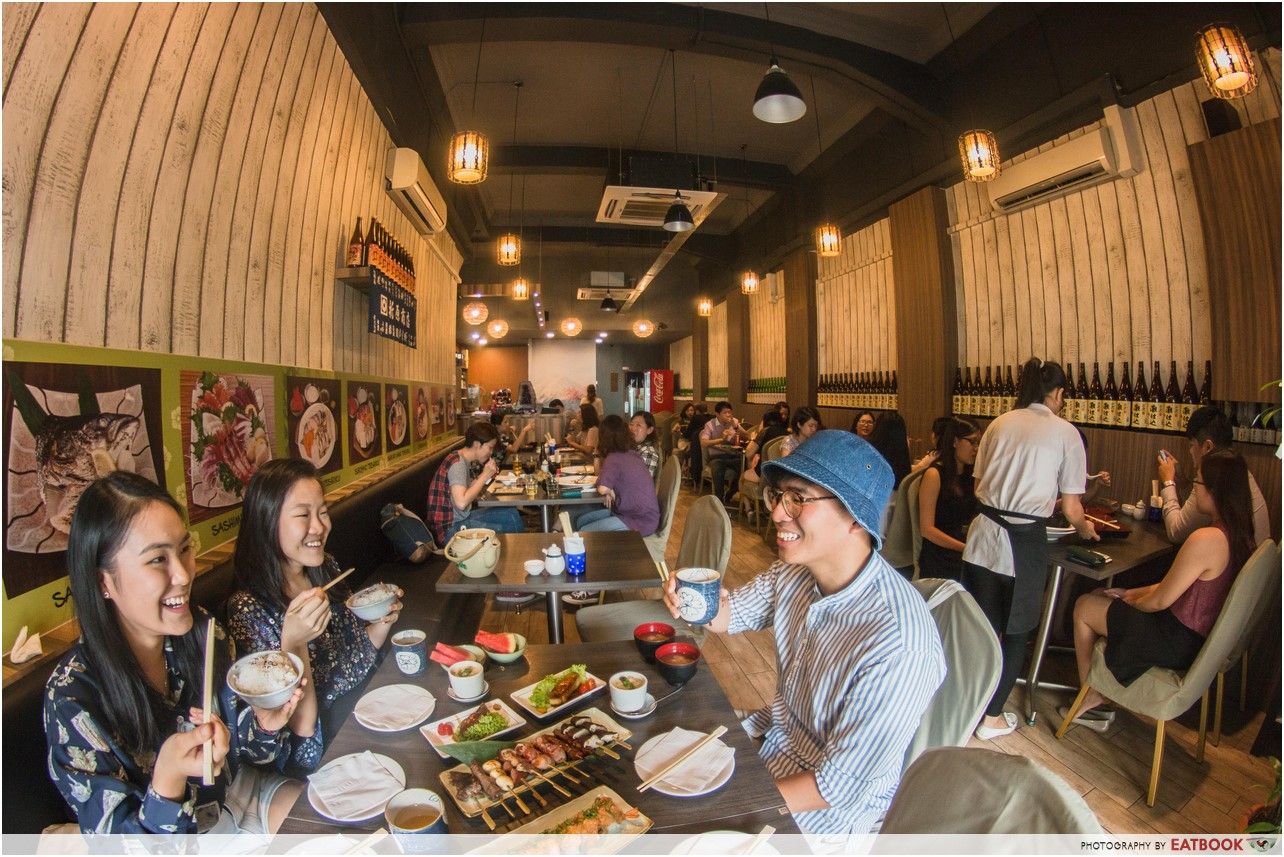 Barashi-Tei serves value-for-money Japanese fare. When we first saw how thick the sashimi slices in the chirashi don were, we thought it would cost more than $30! It's within walking distance from Dhoby Ghaut MRT Station, so you can pop by for a meal before hitting the shops. They also have affordable lunch deals where most items, such as Japanese curry rice and bento sets, cost under $10.
This post is brought to you by Barashi-Tei.
Summary
Pros
– Reasonable prices
– Closes at 4am on most days
Cons
– Food took a while to arrive
Recommended Dishes: Spicy Salmon Maki ($12.80++), Chirashi Don ($23++)
Operating Hours:
Monday – Saturday 11am to 3pm, 6pm to 4am
Sunday 11am to 3pm, 6pm to 10pm
Tel:
6837 0506
Address: 266 Middle Road, Elias Building, Singapore 188991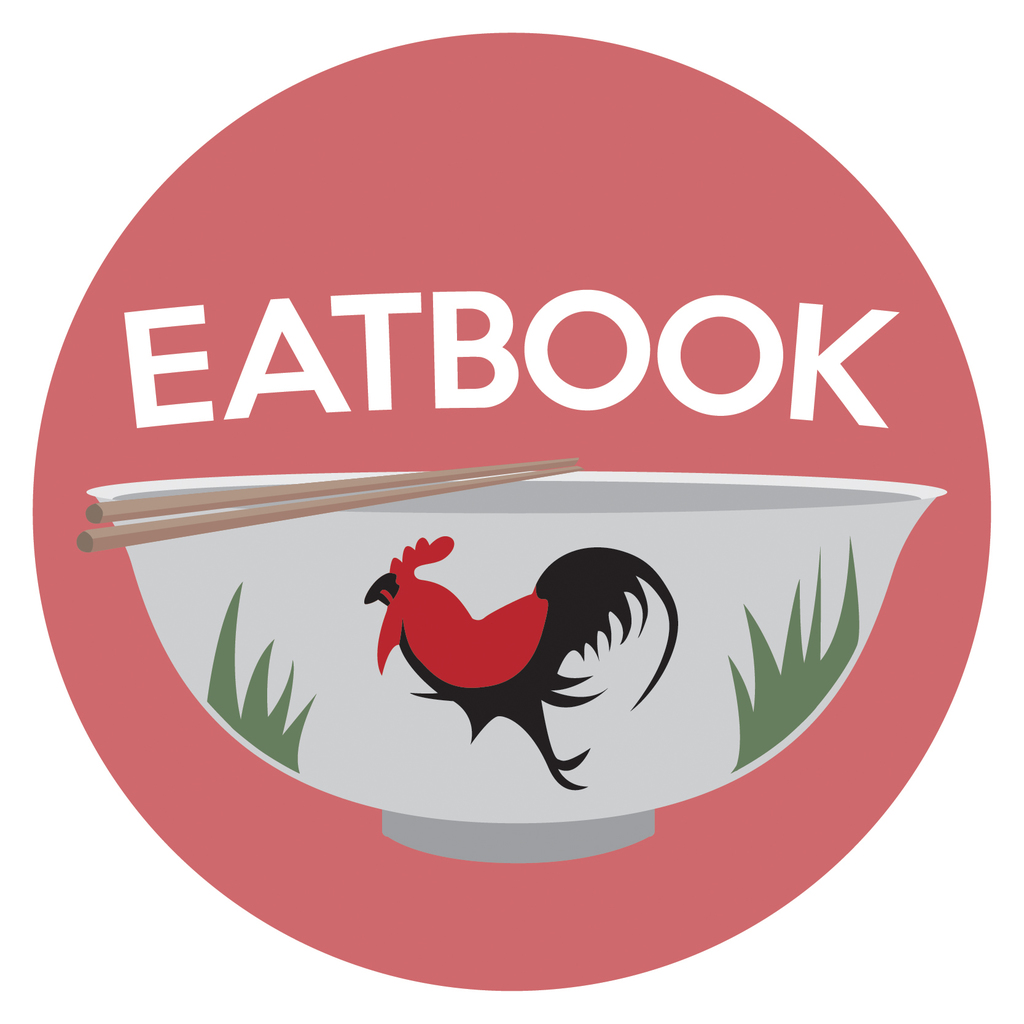 Drop us your email so you won't miss the latest news.