BCC Tea Studio doesn't break the bank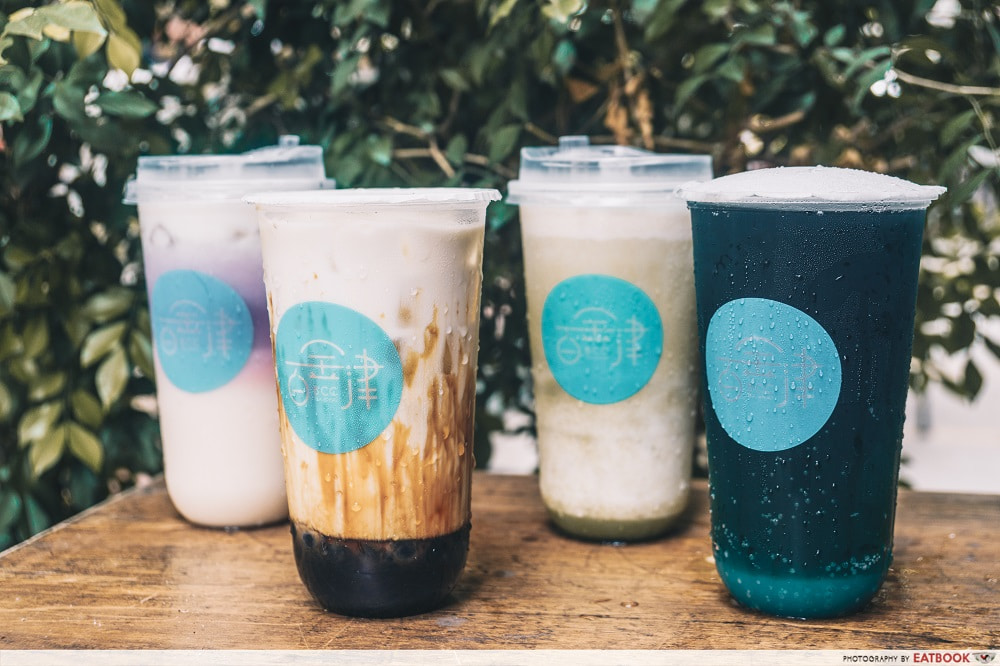 Gone are the days where Each A Cup and Sweet Talk reign supreme. These days, you can only expect queues at KOI, Gong Cha and HEYTEA. 
That being said, I am still a sucker for neighbourhood BBT shops, so I couldn't help but venture down to BCC Tea Studio for a taste. It seems they've redefined what it means to be a neighbourhood BBT shop. Their prices are almost as low as Sweet Talk, but their taste and aesthetics are worthy of a higher price tag. 
Case in point: their psychedelic array of coloured drinks that are served in minimalist cups. Even their storefront is lined with fluorescent bulbs complemented with bright and bold colours.
This is the budget Instagrammer's paradise.
Drinks at BCC Tea Studio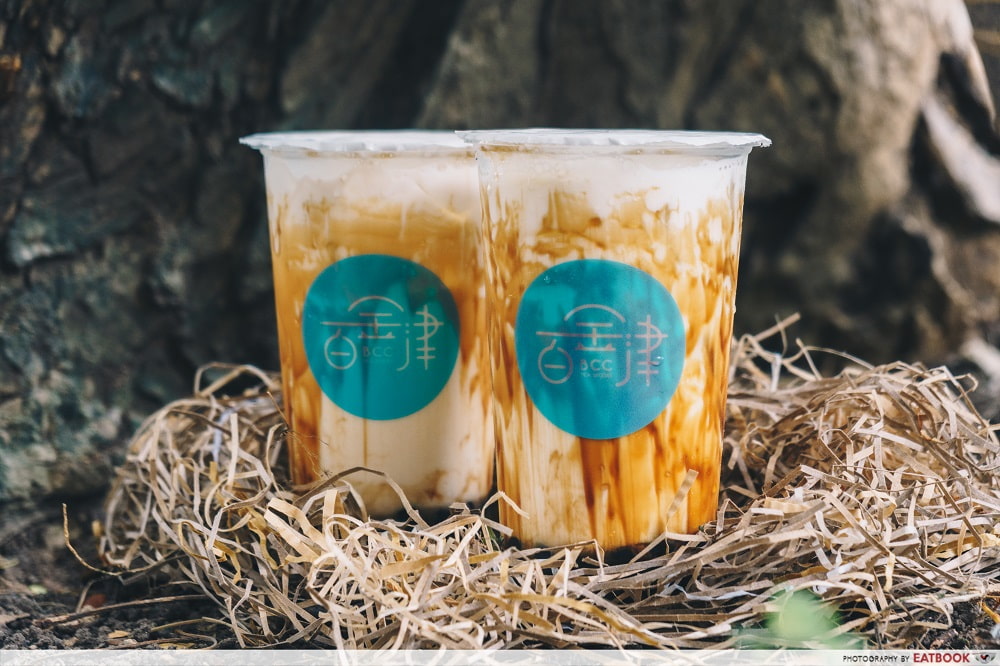 The Brown Sugar Boba With Fresh Milk was the first thing I ordered. It was just $3.50 for a large cup. Compare this to the five odd dollars you'd spend at Tiger Sugar and it'll put a smile on your face.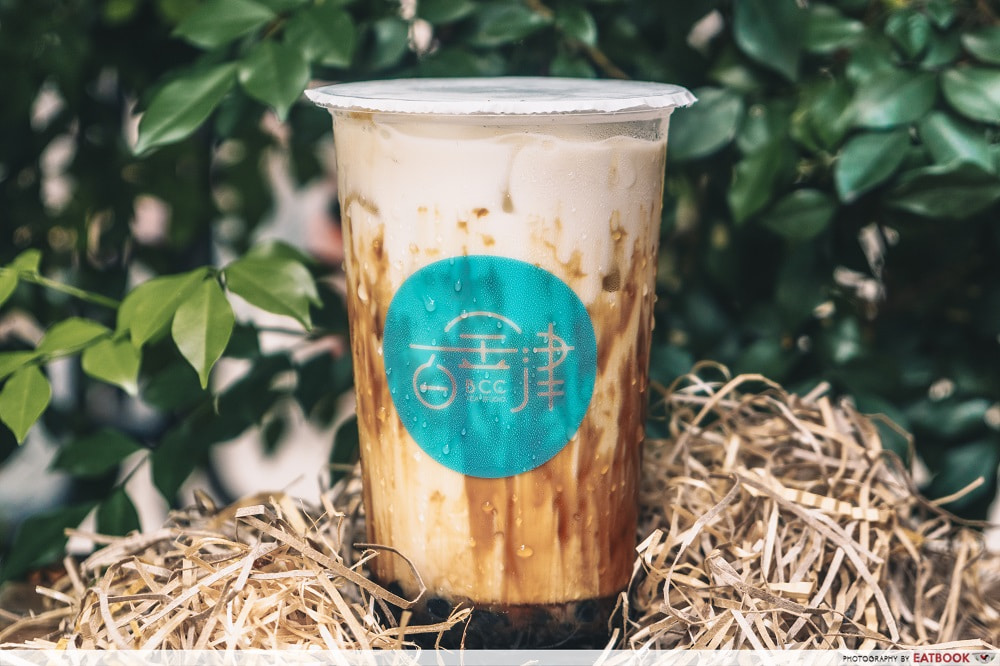 The taste was also great. A strong burst of brown sugar enveloped my mouth in a dark, nutty sweetness. The pearls were also awesome with a delicate balance of chewiness and softness, just like Tiger Sugar.
My colleagues liked it too, though some commented that it tasted slightly like coffee milk. Perhaps they were referring to the intense roasted brown sugar flavour.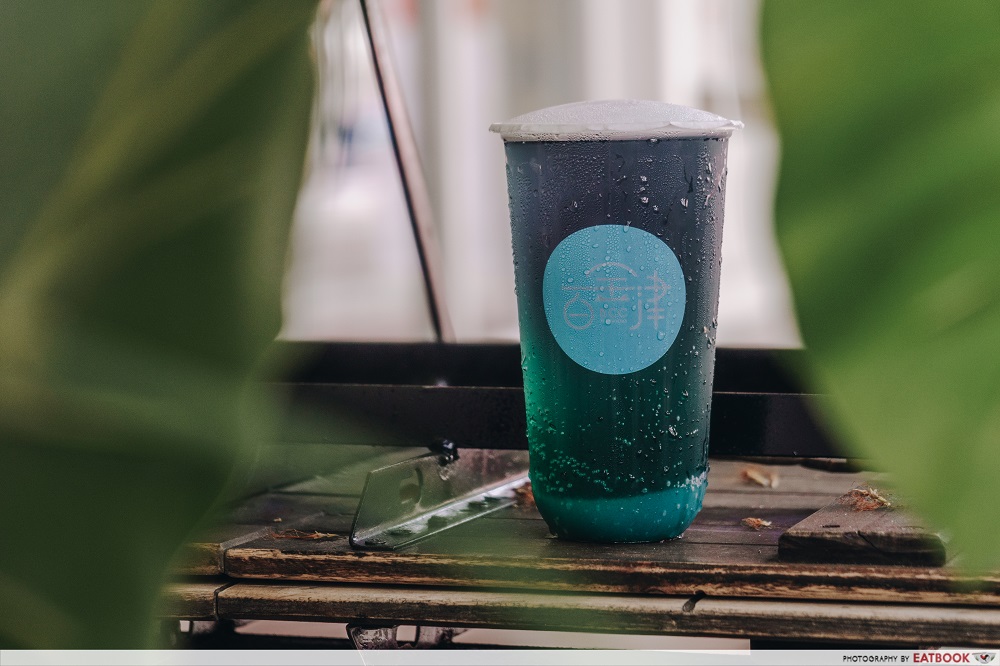 Fantasies Galaxy Blue ($4.20) is a mint soda and was the most intriguing drink we tried that day. Its mesmerising colours and bubbly effervescence looked like shining stars in the sky.
It was a refreshing drink, but its taste was disappointing. This bluish soda had the artificial taste of menthol, much like mouthwash or toothpaste.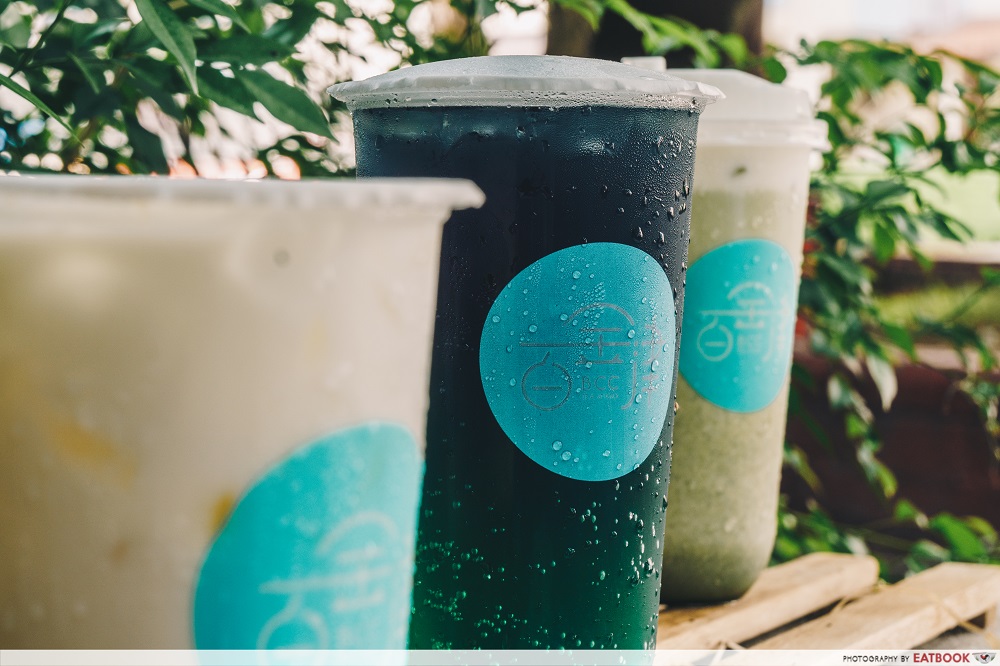 It could have done with some improvements. Adding fresh mint leaves instead of mint cordial would be a great start. Also adding any citrus fruits – as you would to a virgin mojito – would have upped its ante.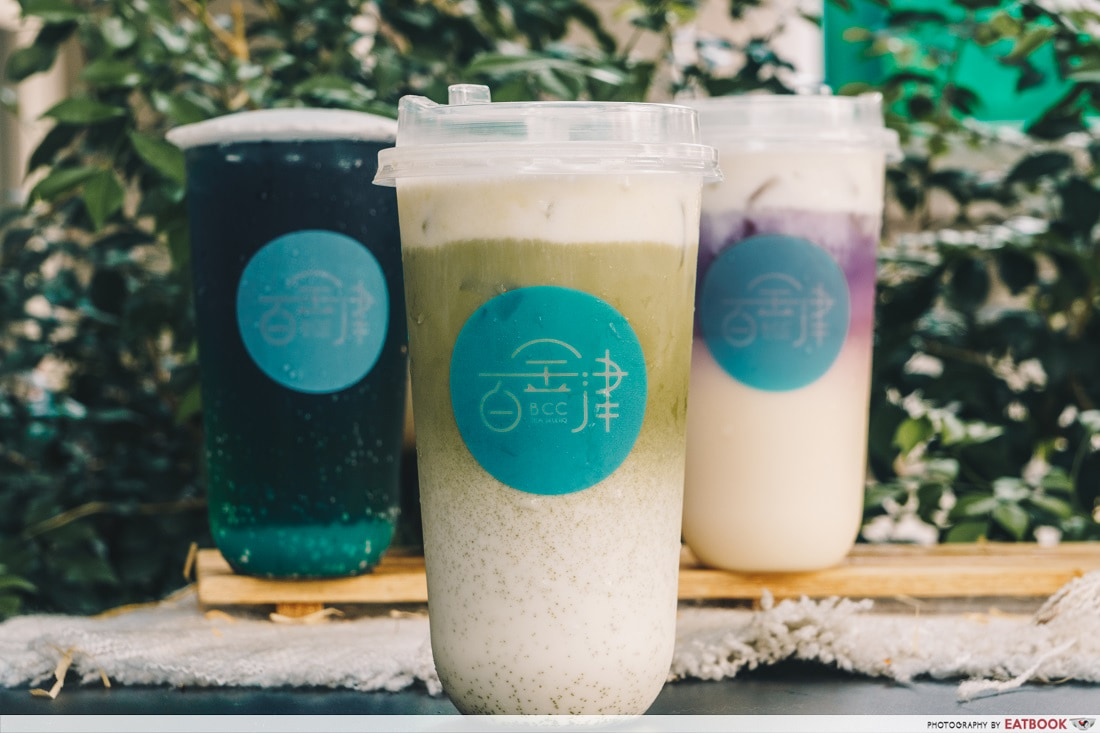 For my third drink, I opted for their matcha latte, Japanese Zen ($4.20). The film of green that floated above the pillow of white looked incredibly tantalising.
Stirring the drink riled the undissolved specks of matcha powder into a beautiful green cloud.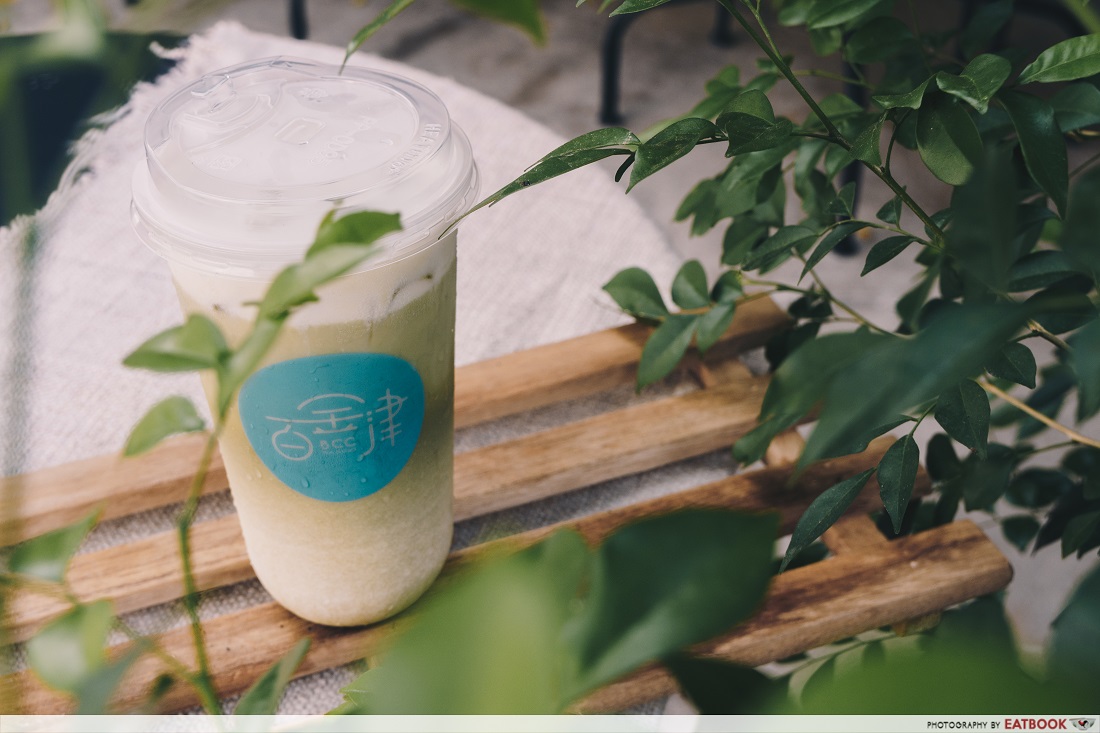 All that powder gave a strong matcha flavour to the drink, meshing well with the creamy milk.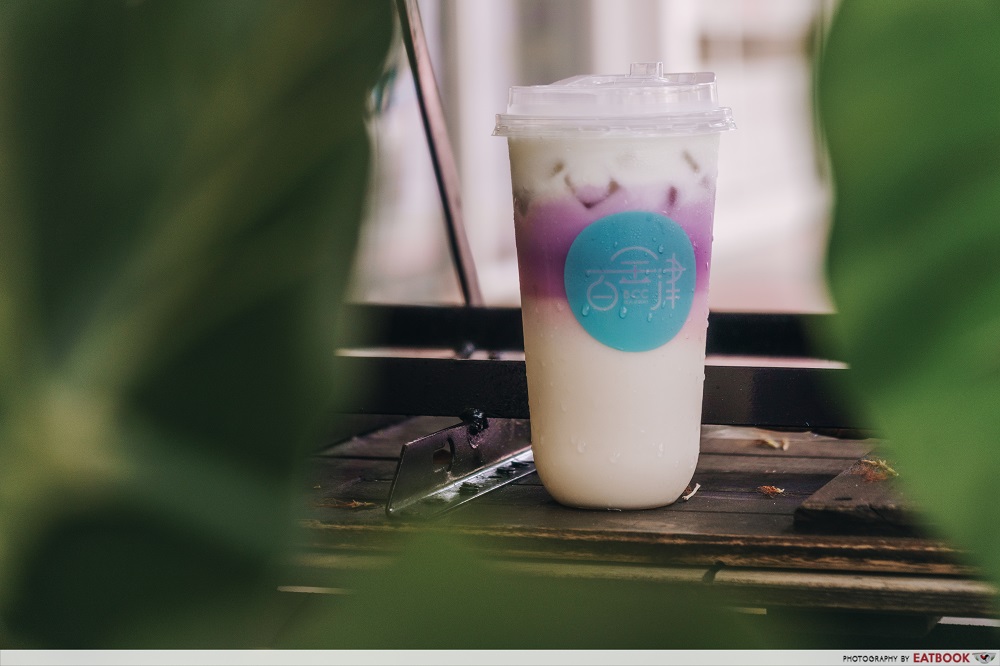 Winter Sunrise ($4.20) was my favourite. This yoghurt drink had a velvety silkiness that covered my mouth in a blanket of lusciousness. Then came a salivating tartness that was just enough to lure you in for another sip. 
It also looked stunning with its pastel lilac hue that blended elegantly with the ivory milk base. It was exactly like a winter's dawn. Definitely a drink for the 'gram.
Ambience at BCC Tea Studio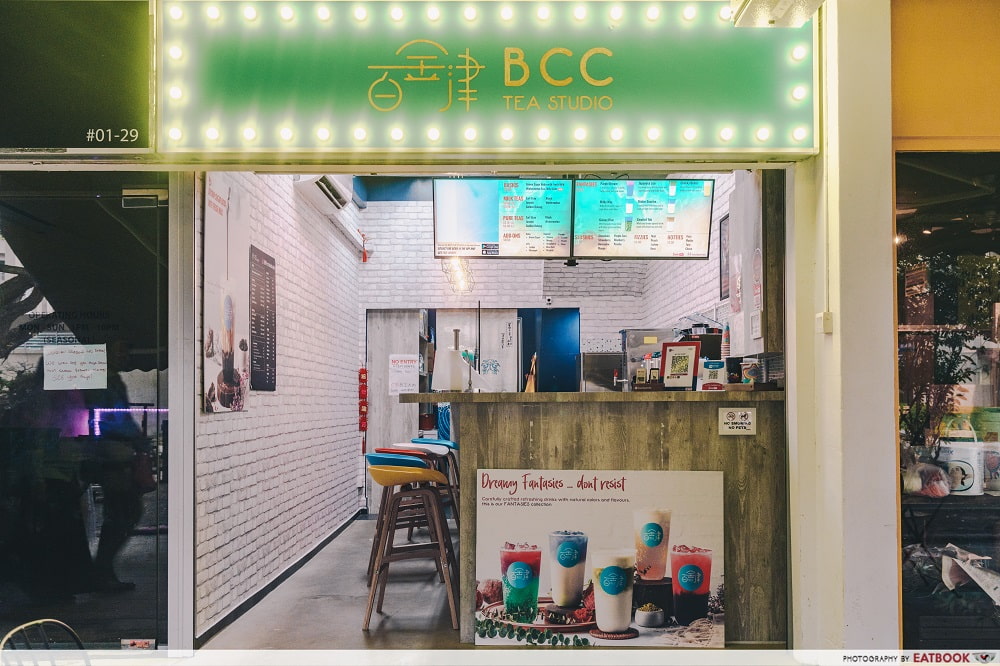 I love how BCC Tea Studio has tons of seats to chill at. Apart from the colourful bar stools by the kitchenette, there's also an al fresco seating available outside.
However, one qualm I have is the bird shop situated right next door, which can be quite distracting; expect tons of chirping if you intend to hang out there.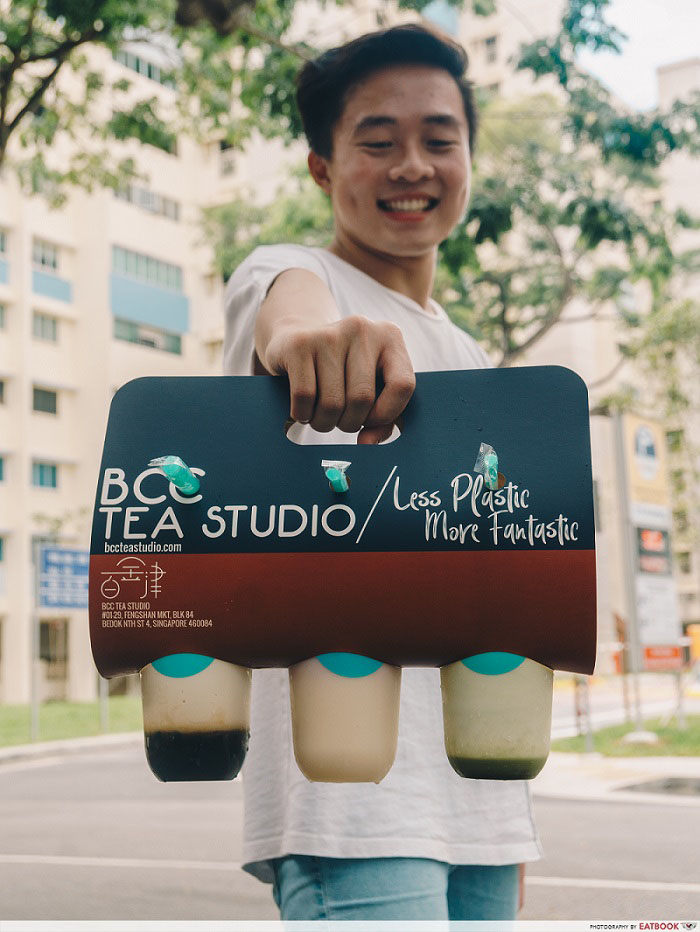 I personally recommend you to just pack and go. If you're dabao-ing for your friends, you will be pleased to find they use a chic and cute cardboard carrier instead of a plastic bag.
The verdict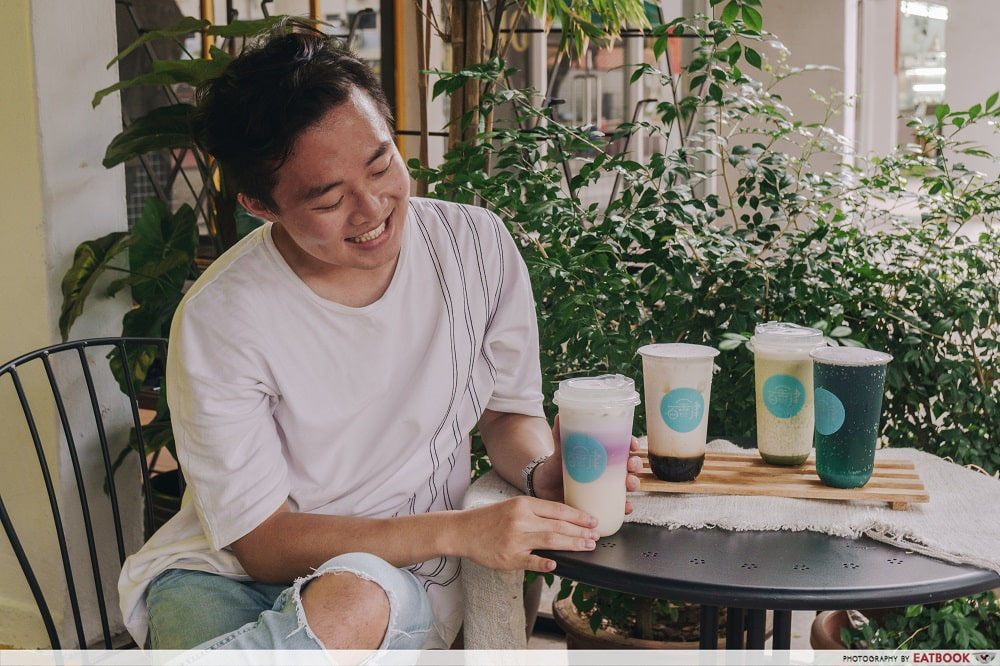 Undeniably, the main draws here are their low prices and aesthetic drinks. I found myself going gaga over the suite of technicoloured BBT that looked so good on my IG feed. If you're in Bedok, it's def' worth trying out! 
3 Bubble Tea Recipes That Are So Simple You'd Never Buy From A BBT Shop Again
Address: 84 Bedok North Street 4, #01-29, Singapore 460084
Opening hours: Mon-Thu 10am to 10pm, Sat-Sun 10am to 11pm
Website
Photos taken by Sharlene Lau.
This is an independent review by Eatbook.sg.
Summary
Pros
– Good tasting drinks
– Wide variety
Cons
– Slightly inaccessible
Recommended drinks: Brown Sugar Boba With Fresh Milk ($3.50), Japanese Zen ($4.20), Winter Sunrise ($4.20)
Opening hours: Mon-Thu 10am to 10pm, Sat-Sun 10am to 11pm
Address: 84 Bedok North Street 4, Singapore 460084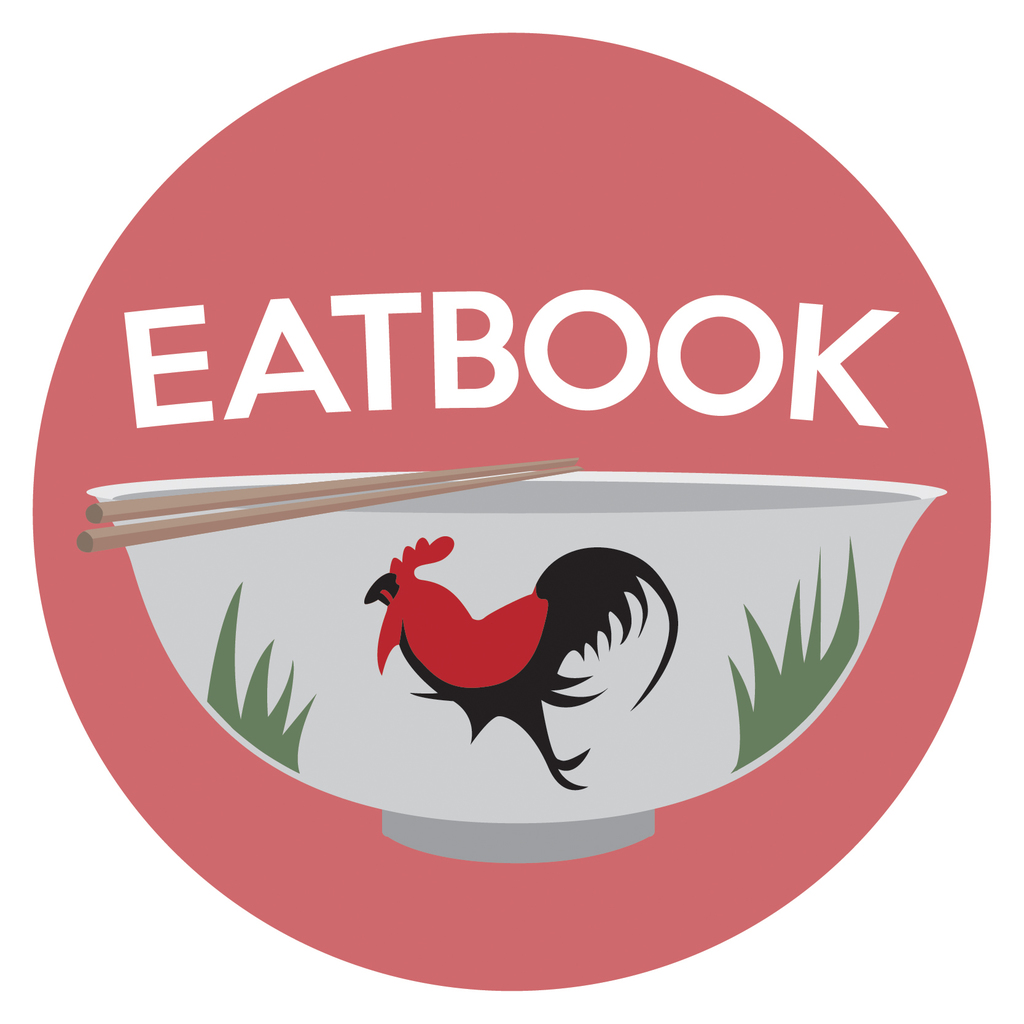 Drop us your email so you won't miss the latest news.