---
Beer-flavoured food you beer belly calls out for
---
A pint of ice-cold beer can be satisfying on its own, but not many realise how it can help bring out the flavours of certain dishes. Whether it's the more common beer-battered fish and chips or cake made with stout, this go-to after a long day's work deserves more credit than you think.
---
1. Beer Can Chicken
---
While Beer Can Chicken ($58++) from OverEasy may look funny, roasting a whole bird with a can of beer stuffed into its body is known to provide remarkable moisture to its meat. The chicken is brined overnight in a blend of herbs, honey, lemon juice and zest, and marinated in chilli powder and beer for an extra kick. It's then fitted onto a can of Budweiser before ending up in an oven to get a crispy, golden brown, skin.
Address: 541 Orchard Road, #01-01, Liat Towers, Singapore 238881
Opening hours: Mon 5pm to 12am, Tue-Thur 12pm to 12am, Fri 12pm to 1am, Sat 10am to 1am, Sun 10am to 12am
Tel: 6684 1453
Website | Menus | Full list of outlets
---
2. Stout meatballs
---
Prep your tummy for a beer-flavoured feast at Nickeldime Drafthouse, which has an entire menu dedicated to beer-flavoured food. Stout Meatballs with Beer Barbecue Sauce Glaze ($11++) is made from hand-chopped beef and seasoned with garlic, salt and pepper before being left to braise in a concoction of barbecue sauce and stout. Treat yourself to Beer Waffles ($12++) as well, which features light, fluffy craft beer waffles with fruits and ice-cream.
Address: 275 Thomson Road, #01-01, Regency, Singapore 307645
Opening hours: Daily 11am till late
Tel: 6256 0261
Website
Menu
---
3. Black Stout Chocolate Bar
---
The Sweet Movement gave birth to a range of petite, bite-sized desserts that your taste buds might find difficult to resist. One of their hot-selling treats is Black Stout Chocolate Bar ($2.80), a marriage of dark, full-bodied stout cake with a touch of bitterness that cuts through sweet, smooth chocolate mousse. For those who want something sweeter, try Sticky Toffee Banana Pudding ($2.80) or pop some of their Mini Macarons ($2.50 each) into your mouth.
Address: 62 Somme Road, Singapore 207877
Opening hours: Tue-Wed 12pm to 8pm, Fri-Sat 12pm to 8pm, Sun 12pm to 6pm
Tel: 6636 5491
Website
Menu
---
4. Roast Pork Belly
---
Roast Pork Belly ($14++) from Little Island Brewing Co doesn't disappoint. Thick cuts of Berkshire pork are infused with beer brine and left to chill in a bath of cumin, coffee grounds and chilli overnight before being steamed for over two hours. The succulent slab of meat is then roasted at a scorching-high temperature to achieve a crispy, crackling skin. Wash it all down with a pint of refreshing cold beer brewed in-house!
Address: Blk 6 Changi Village, #01-01/02, Singapore 509907
Opening hours: Sun-Thur 12pm to 11pm, Fri 12pm to 12am, Sat 11am to 12am, Sun 11am to 11pm
Tel: 6543 9100
Website
Menus
---
5. Beer Battered Spam Fries

---
Apart from jugs of ice cold beer, Growlers Craft Beer & Bistro offers an extensive range of dishes including Beer-battered Spam Fries ($9++). These meaty sticks are dunked in beer batter and deep fried till crispy. The familiar salty taste of luncheon meat paired with a sweet chilli soy dip will tempt you to call for another jug of beer to go with it.
Address: 37 Tai Thong Crescent, Singapore 347862
Opening Hours: Tue-Thur 11am to 11pm, Fri-Sun 11am to 12am
Tel: 8118 4677
Website
---
6. Nutty Beer ice-cream
---
The ice-cream at Merely doesn't contain artificial flavouring, colouring or preservatives. They've got a range of interesting flavours including Banana Walnut ($3.50 for a scoop, $10.20 for a tub) and Milo Fudge Cake ($3.50 for a scoop, $10.20 for a tub). But what caught my eye was Nutty Beer ($4.20 for a scoop, $13 for a tub). This cheeky little number is creamy yet packed full of crunch from toasted pistachio brittle. It's also got a touch of bitter aftertaste from the Barons beer used. If cloyingly sweet ice-cream is not your thing, give this a shot!
Address: 91 Bencoolen Street, #01-13, Sunshine Plaza, Singapore 189652
Opening hours: Mon-Sat 12pm to 11pm
Tel: 62380890
Website | Menu
---
7. Tiger Beer Onion Rings

---
It's hard to go wrong with these Tiger Beer Onion Rings ($13++) from The Armoury. The batter contains beer, which creates a light yet flavourful casing. Each serving of these crispy beer-battered onion rings is deep-fried a la minute and topped with freshly-shaved parmesan cheese while it's still piping hot from the fryer.
Address: 36 Beach Road, Singapore 189677
Opening hours: Mon-Thur 11:30am to 11pm, Fri 11:30am to 1am, Sat 11:30am to 12am, Sun 11am to 9:30pm
Tel: 6385 3173
Website
---
8. Grilled Seasonal Skewers with Beer Glaze

---
The 1925 is a great place for those who are looking for a night of booze and meat. Check out their assortment of skewers, including Sirloin Strip ($5++) and the most expensive Foie Gras ($12++). No matter what you pick, you'll get grilled meat or veggie that's been slathered with a viscous, savoury dark ale reduction glaze. Almost caramel-like, this glaze gives your taste buds a chock-full of umami goodness.
Address: 369 Jalan Besar, Singapore 208997
Opening hours: Mon-Sat 10am to 12am, Sun 10am to 10pm
Tel: 6294 9215
Website
Menu
---
9. Nachos with Beer Chilli
---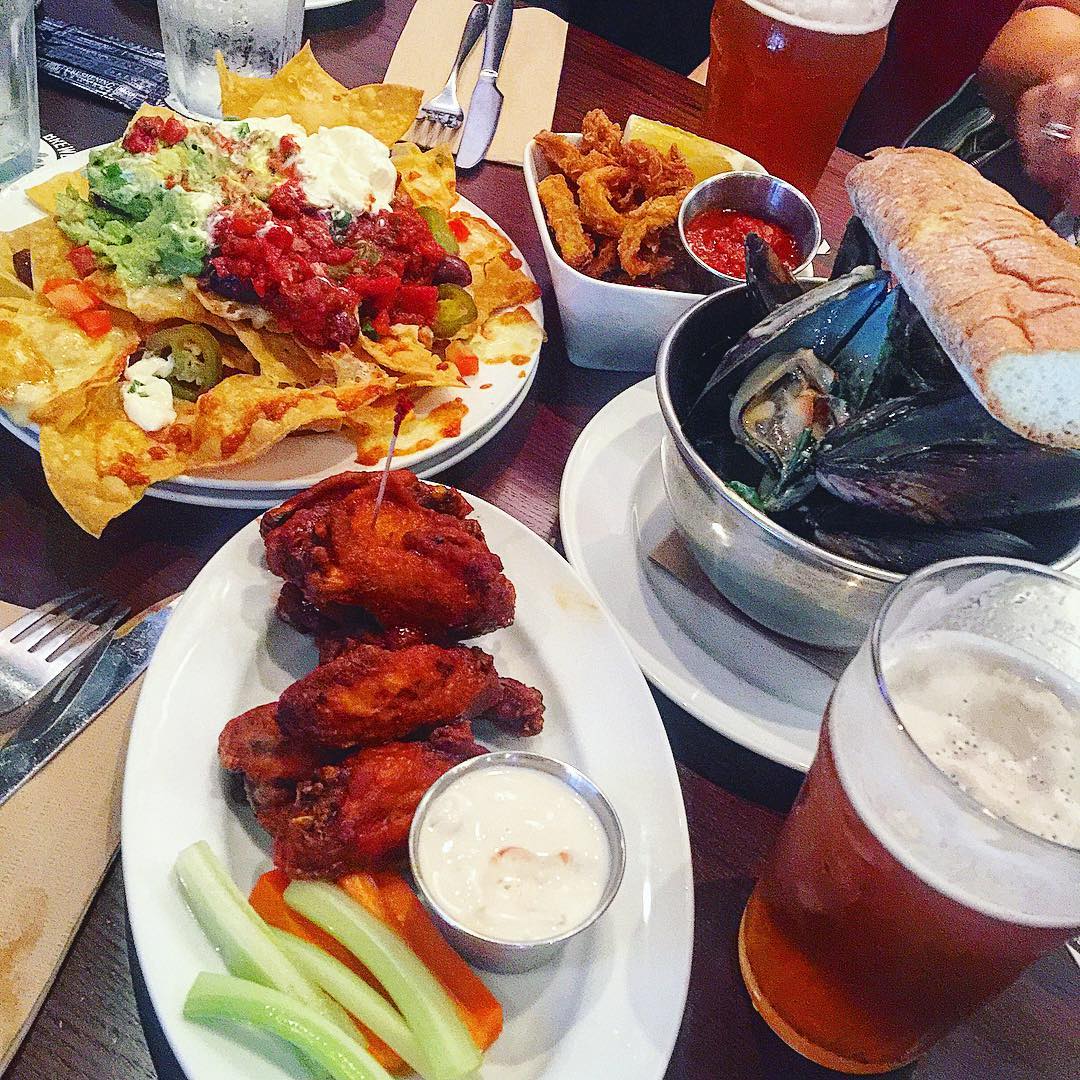 Source
For those who think nachos is not something you'd dish out more than $5 for, Brewerkz's version may change your mind. Each portion of Nachos ($22++) comes with a generous pile of crunchy tortilla chips blanketed by a thick, seductive layer of melted cheese, olives, jalapeño, diced tomatoes, salsa, sour cream, and guacamole. But the star of the show is their beer chili (+$3), which has been stewed in a mixture of beans, onions, tomatoes, beer, as well as various herbs and spices.
Address: 30 Merchant Road, #01-05/06, Riverside Point, Singapore 058282
Opening hours: Sun-Thur 12pm to 12am, Fri-Sat & eve of PH 12pm to 1am
Tel: 6438 7438
Website
Menus | Full list of outlets
---
10. Tiger Beer-battered Fish and Chips
---
PS.Cafe's Tiger Beer-battered Fish and Chips ($29++) is made with threadfin fillet and – needless to say – Tiger Beer. Each piece of fried fish comes with a light crisp casing and moist flesh that flakes apart effortlessly. Accompanied by vegetable sticks, thick hand-cut fries, house-made tartar sauce and kaffir lime aioli, this is one filling and tasty meal that can justify its price tag.
Address: 28B Harding Road, Singapore 249549
Opening hours: Sun-Thur 8am to 11pm, Fri-Sat 8am to 12am
Tel: 9070 8782
Website | Full list of outlets
Menus
---
The pursuit of hop-piness
---
Now that you're armed with a list of beer-flavoured dishes, strap on those stretchy pants and gather your mates for a boozy feast. Let us know if you have any other beer-flavoured dishes in Singapore to recommend!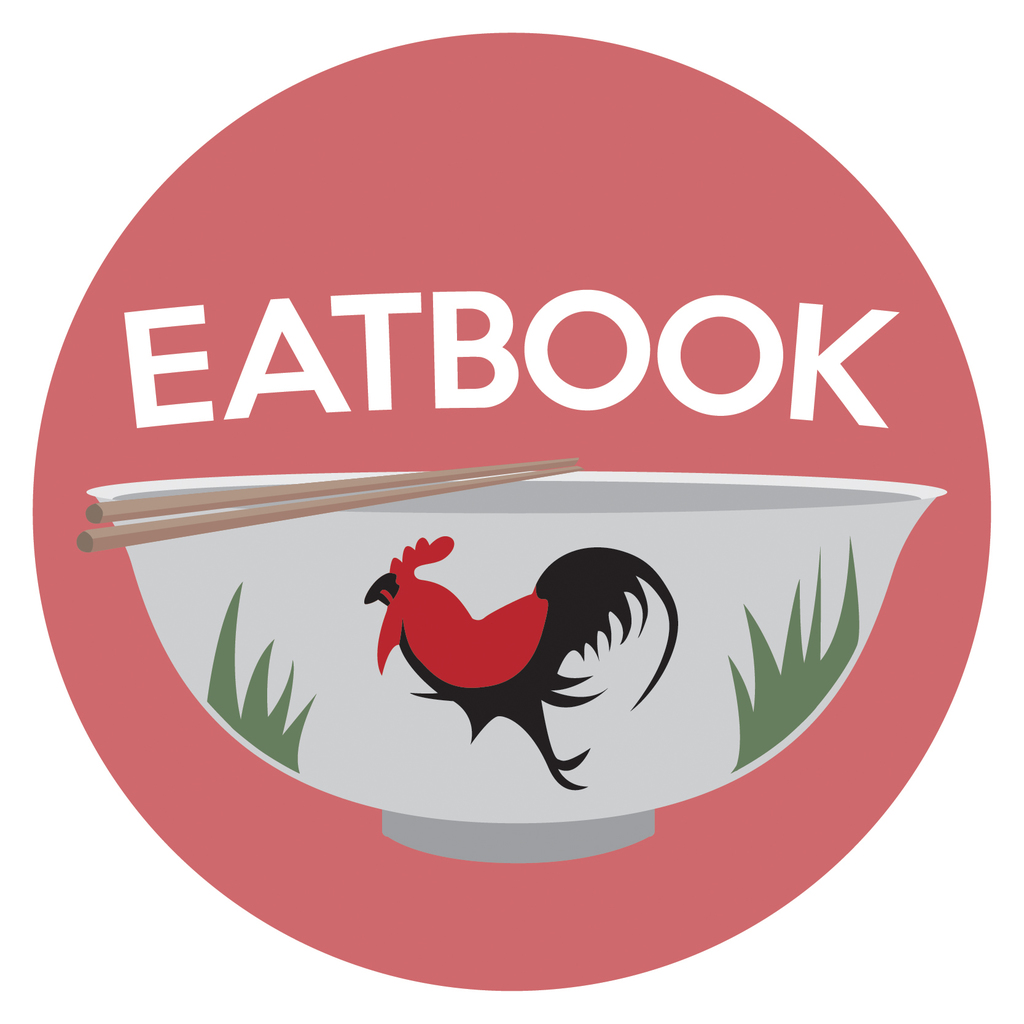 Drop us your email so you won't miss the latest news.