---
Porridge buffets that'll give you unlimited comfort
---
Porridge is something I instinctively associate with family time, when my fam and I share food over laughter, banter, and the occasional chiding. It's one of our staple weekend meals; Sundays don't feel like Sundays without us trooping down to my ah ma's house for a Teochew porridge lunch. Even through the years, it hasn't gotten boring because plain porridge is the perfect canvas for an infinite combination of veggies, meats, and sauces.  
If porridge makes you reminiscence about the good old days too, here are seven porridge buffets to eat your nostalgia away, one bowl of porridge at a time.
---
1. iSteamboat
---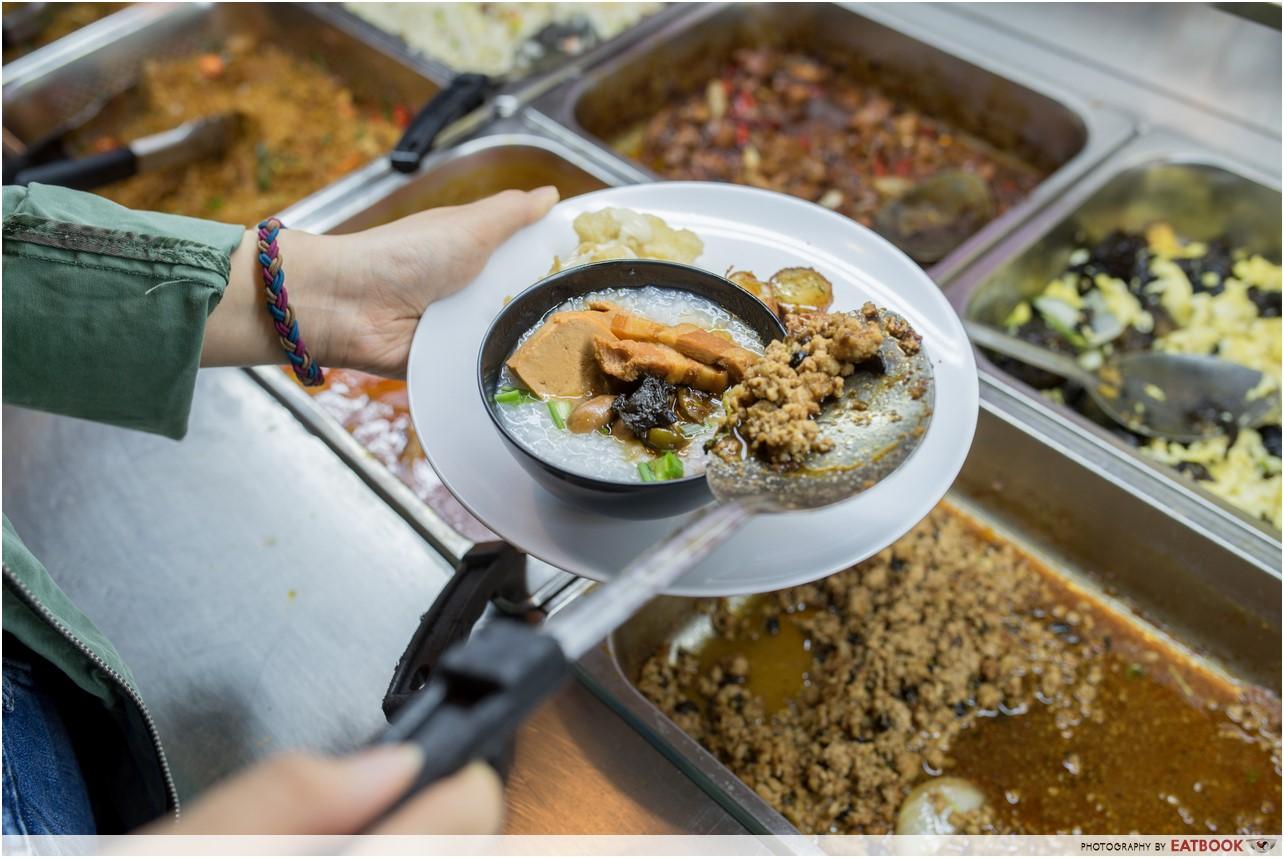 The only thing better than free-flow food has to be cheap free-flow food. iSteamboat offers just that with their Teochew Porridge Buffet ($8.80++) that features over 20 side dishes to go with sweet potato porridge. We like their braised minced meat and sweet onion omelette. If you have room for more carbs, go for some fried kway teow and wok hei-fragranced fried rice too.
Check out our full review of iSteamboat!
Address: 6 Raffles Boulevard, #04-102A, Marina Square Shopping Centre, Singapore 039594
Buffet hours: Mon-Fri 12pm to 2:30pm, Sat-Sun 12pm to 3pm
Tel: 6338 7873
Website
---
2. MANLE Hotpot
---
MANLE Hotpot is Western bistro chain Aston's foray into the Chinese food scene. At $12.90+ for adults and $8.90+ for children, you get to choose from a spread of over 30 dishes during their Teochew Porridge Lunch Buffet. It is served daily from 11:30am to 3pm. While you're scouting out the food, keep an eye out for their braised pork trotters, chye poh eggs, and chye buay.
Address: 1 Pasir Ris Close, #02-344 to #02-348, Singapore 519599
Buffet hours: Daily 11:30am to 3pm
Tel: 6386 5332
Website
---
3. Quality Cafe
---
Nothing induces a night of sweet dreams like stuffing yourself with multiple bowls of porridge. At Quality Cafe, you'll get to feast at their Asian Porridge Buffet Supper, which is served from 10:30pm to 12:30am daily. To add flavour to your meal, go for some beef rendang or squid with Thai green chilli. Don't miss out on their milky laksa and have fun at their DIY ice-kachang station! They also serve an Asian Porridge Buffet Dinner for those looking for an earlier porridge fix.
Asian Porridge buffet dinner (6pm to 10pm) prices:
Mon-Thur: $24.80++ for adults, $13.80++ for children
Fri-Sun: $26.80++ for adults, $13.80++ for children
Asian Porridge buffet supper (10:30pm to 12:30am) prices:
Mon-Thur: $12.80++ for adults, $13.80++ for children
Fri-Sun: $14.80++ for adults, $13.80++ for children
Address: 201 Balestier Road, Singapore 329926
Buffet hours: Daily 6pm to 10pm, 10:30pm to 12:30am
Tel: 6355 9988
Website
---
4. Crystal Cafe
---
For a cheap buffet in town, check out Crystal Cafe's Taiwan Porridge buffet. The braised dishes, such as braised pig trotters and braised pork belly, are noteworthy thanks to the robust braising sauce used. Durian lovers, be sure to have some of their duran pengat to end off your meal.
Taiwan Porridge buffet prices:
Mon-Fri lunch (12pm to 2:30pm): $14.80+ for adults, $12.80+ for children
Mon-Thur dinner (6pm to 10pm): $14.80+ for adults, $12.80+ for children
Fri & eve of PH dinner (6pm to 10pm): $16.80+ for adults, $14.80+ for children
Sat-Sun & PH (12pm to 10pm): $16.80+ for adults, $14.80+ for children
Address: 131 Killiney Road, Orchard Grand Court, Singapore 239571
Buffet hours: Mon-Fri 12pm to 2:30pm, 6pm to 10pm, Sat-Sun 12pm to 10pm.
Tel: 6830 2020
Website
---
5. Orchid Cafe

---
Orchid Cafe is another restaurant wafting with old-time charm. Their Teo Chew Porridge buffet lets you help yourself to a spread of over 20 dishes as well as at a salad bar, which is a one-of-a-kind find at a porridge buffet. You can also book the restaurant, which holds up to 150 people, for celebrations such as baby showers or birthdays.
Teo Chew Porridge buffet prices:
Daily lunch: $16.80++ for adults, $13.80++ for children
Daily dinner: $18.80++ for adults, $16.80++ for children
Address: 1 Tras Link, Tanjong Pagar, Singapore 078867
Buffet hours: Daily 12pm to 2:30pm and 6pm to 10pm
Tel: 6818 6831
Website
---
6. Gim Tim Restaurant
---
Gim Tim Restaurant's Teo Chew Porridge Buffet Lunch ($13.80 per person) has all the basic sides for Teochew porridge covered. Dress up bowls of sweet potato porridge with gelatinous and tasty pork trotters, tender chicken with black fungus, and addictive deep-fried chicken with prawn paste. Save some appetite for their red bean pancakes for dessert!
Address: Blk 157 Ang Mo Kio Avenue 4, #01-546, Singapore 560157
Buffet hours: Mon-Fri 11:30am to 2pm
Tel: 6459 7766
Website
---
7. The ART

---
For most people, school food would not be what comes to mind for a satiating evening meal, but dining at The ART may be an exception. Located in Assumption Pathway School, The ART is a semi-fine dining restaurant run by culinary and hospitality students of the school. On the last Friday of every month, they serve a Porridge Buffet ($12 for adults, $9 for children and senior citizens above 62 years-old) with a good spread including steamed sotong, stir-fried sesame chicken, and braised duck. If you've got siblings who are five years-old or below, bring 'em down because they'll get to eat for free! Make reservations by emailing the.art.aps@gmail.com before heading down.
Address: 30 Cashew Road, Singapore 679697
Buffet hours: Fri 6pm to 9:30pm (only available on the last Friday of each month)
Tel: 6892 6187
Website
---
Goldilocks would be impressed with porridge spreads like these
---
Porridge is the ultimate rainy day meal and, let's be real, it's hard to stop at just one bowl of this warm and comforting dish. Share with us your favourite porridge place in the comments below.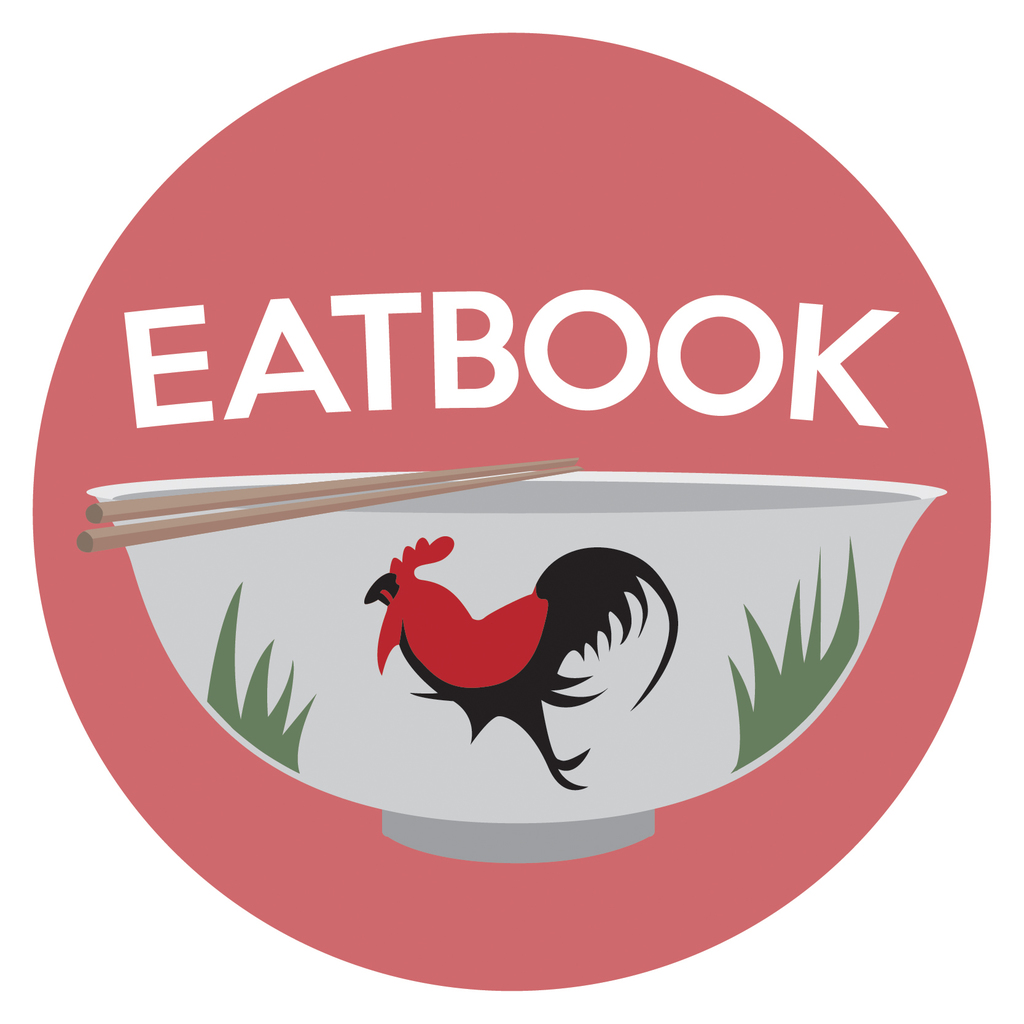 Drop us your email so you won't miss the latest news.