---
Budget Brunch: Eggs and More For Less
---
Brunch doesn't always have to be an expensive weekend affair. Eatbook shows you 10 places where you can fill up your bellies, make your money's worth, and still chill out in a place with great ambience. Yay to never having to pay for overpriced eggs again!
---
1.Club Meatballs
---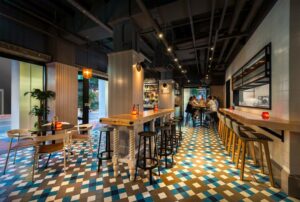 Source
Opened by the guys behind Sarnies, this new concept features brunch with a Spanish twist on weekends. They have a tantalising range of brunch items that you cannot find anywhere else.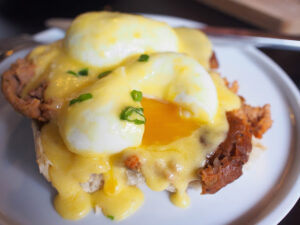 Source
Their Squashed Balls Benedict ($16) is a unique take on the classic eggs benedict, with a giant flattened meatball replacing the typical ham or salmon. The fragrant Spanish spices, juicy porky meatball, melty cheese and runny yolks is an unexpectedly delicious combination.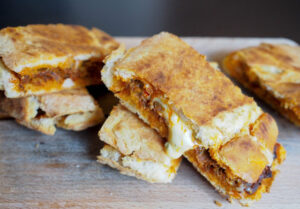 Source
The Menorqui Panini ($15) is a must-try as well, with its perfectly crispy ciabatta and a hearty sausage and cheese filling. Don't let the size of these brunch plates fool you – they are surprisingly filling.
Opening hours: Mon – Thu: 8am – 12am, Fri: 8am – 1am, Sat: 10am – 12am
Brunch hours: Sat: 10am – 3pm
Address: 20 Cross Street #01-35 China Square Central, Singapore 048422
---
2.The Plain
---
The Plain has been in the brunch scene for some time now, and it's impressive that they have managed to keep their standards up, and prices low. Just as its name suggests, things are kept simple here with the minimalist decor and a restrained menu.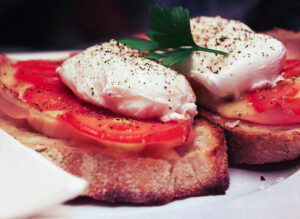 Source
The Darling Eggs ($7.50/$14) is a straightforward but gratifying combination of poached eggs, fresh tomatoes, gooey cheese, and ham on a sourdough toast. Small eaters, or people who love to try everything on the menu, can opt for a half portion here. If you're not in the mood for eggs, try their Pastrami Ciabatta ($9.50), which is stuffed generously with beef pastrami, sweet chili relish, rocket leaves, cheese, and sundried tomatoes.
Opening hours: Mon – Tue: 730am – 730pm, Wed: 730am – 10pm, Thu – Sun: 730am – 730pm
Brunch hours: Same as opening hours
Address: 50 Craig Road, #01-01, Singapore 089688
---
3.Two Bakers
---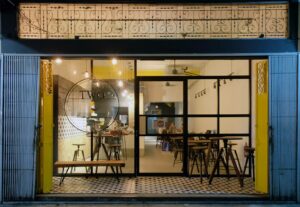 Source
Other than delightful pastries, Two Bakers also serves up a reasonably priced brunch, with their Eggs Benedict going for just $13.80. They are also known for their Truffle Omelette ($15.80), which is an earthy, cheesy mushroom omelette served with French Baguette.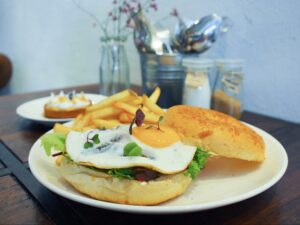 Source
They also have more adventurous dishes on their menu like this Tau Yew Bak Bagel ($12.80) which features mesclun leaves, a sunny side up, and a five spice braised pulled pork filling sandwiched between a cheese bagel. If you're not feeling those Asian vibes, they do a pretty good classic Roast Beef Bagel as well ($13.80).
Opening hours: Mon 11am – 9pm, Tue – Thu 11am – 9pm, Fri – Sat 11am – 11pm, Sun 9am – 7pm
Brunch hours: Till 3pm daily
Address: 88 Horne Road, Singapore 209083
---
4.DEN
---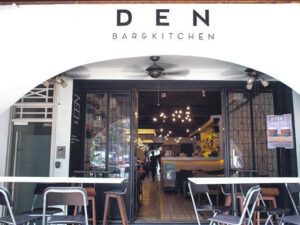 Source
DEN is one of those hidden CBD weekend spots, that you'll never want to share on Instagram, just so you can have this quiet, low-profile spot all to yourself. There's only seven items on their concise brunch menu, so you won't have to spend too much time deciding what to get.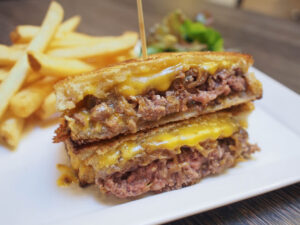 Source
Give the typical Den Benedict ($16) a miss, and go for the extremely sinful Patty Melt ($16). The sweet caramelised onions complements the moist beef patty and the melted cheese, while the crispy toast adds textural dimension to this hearty sandwich.
Their dishes are on the heavy side, with items like Baked Eggs ($13), Truffle Mac & Cheese ($16), and French Toast ($13),  which makes this a great place for an indulgent cheat day.
Opening hours: Mon – Tue: 8am – 11pm, Wed – Fri: 8am – 12am, Sat: 11am – 10pm
Brunch hours: Sat: 11am – 230pm
Address: 9 Boon Tat Street, Singapore 069624
---
5.Privé
---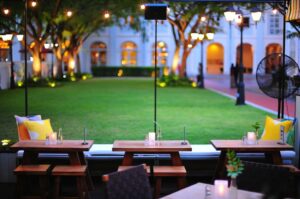 Source
If you're surprised to see Privé on this list, don't worry – it's definitely within budget. For its swanky location in CHIJMES, this is a surprisingly affordable spot for brunch. The al fresco seating also gives it a different vibe from other cafes. It's almost like having a garden picnic with your friends but without the ants.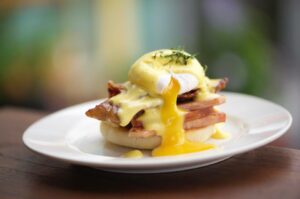 Source
Their Eggs Royale might be price-competitive at $16, but the real stars of Privé are their unique sweet brunch items like the Sticky Date Pancakes ($13) and Coconut Waffles ($14). If you're a fan of their Sticky Date Toffee Pudding ($12), you have to try their pancakes!
Opening hours: Mon – Thu: 1130am – 12am, Fri: 1130am – 1am, Sat: 10am – 1am, Sun: 10am – 12am
Brunch hours: Till 5pm on weekends
Address: 30 Victoria Street, Singapore 187996
---
6.One Man Coffee
---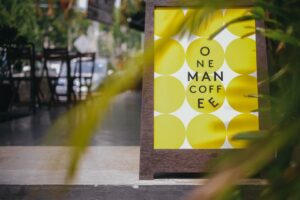 Source
One Man Coffee is an inconspicuous cafe along Upper Thomson Road that's known for its specialty coffee and indie vibes.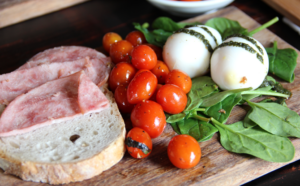 Source
Fans of hardboiled eggs rejoice because there's finally a brunch place serving 6-minute boiled eggs. Their Big Brekkie ($12) comes with two eggs, honey ham, roasted cherry tomatoes, baby spinach, and a slice of sourdough rye. It's almost like a German style breakfast without the cheese, but equally satisfying.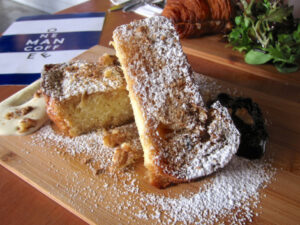 Source
They also do one of the tastiest French Toast ($10) around the area, with a crisp crust on the brioche but fluffy eggy insides.The berry compote also provides a good dose of acidity, while the candied walnuts give a good nutty crunch to the dish.
Opening hours: Daily, 9am – 5pm
Brunch hours: Same as opening hours
Address: 215R Upper Thomson Road, Singapore 574349
---
7.O'Comptoir
---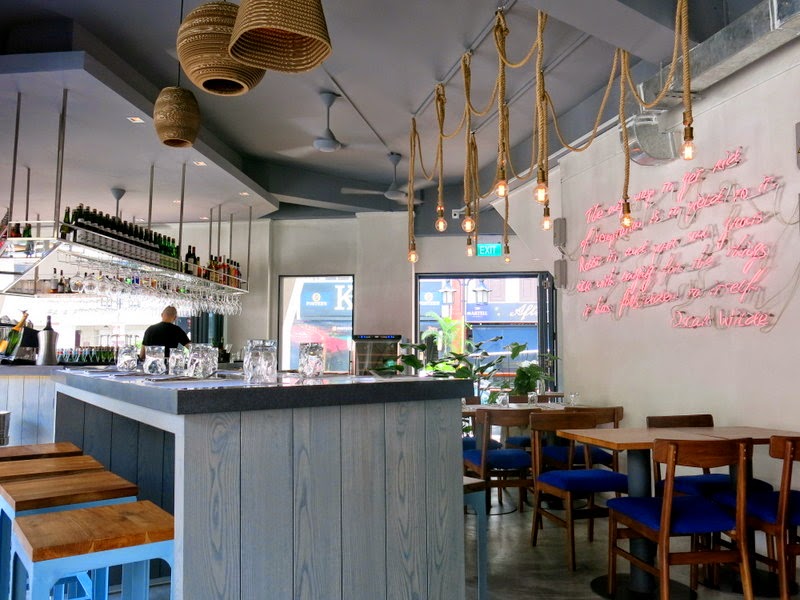 Source
O'Comptoir gives a French spin on brunch with their amazing breakfast crepes. This is one place to visit when you're bored of the classic poached eggs with hollandaise, but still in the mood for some fancy eggs.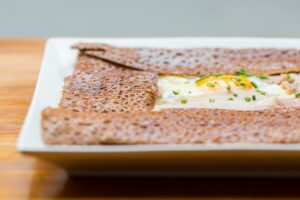 Source
Their classic Ménage à 3 ($14) features a perfect marriage of Emmental cheese, ham, and egg cradled gently by the crispiest crepe.
If that's not satisfying enough, go for the Ménage à 5 ($16) which includes tomatoes and mushrooms in addition to the other three ingredients. O'Comptoir is also known for their sweet crepes like the Normandy Landing ($8) – a wonderfully soft crepe with mouthwatering homemade salted caramel drizzled all over it. Can we say ooh la la already?
Besides the normal crepes that are available throughout the week, their weekend brunch menu also features items like Eggs Benedict ($15) and an English Breakfast Crepe ($16).
Opening hours: Mon – Tue: 11am – 12am, Wed – Fri: 11am – 2am, Sat: 10am – 2am, Sun: 10am – 10pm
Brunch hours: Weekends, 10am – 5pm
Address: 79 Circular Road, Singapore 049433
---
8.The Provision Shop
---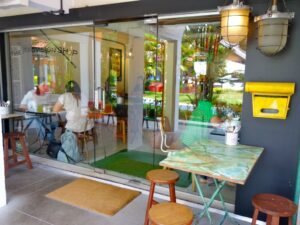 Source
Located in the underrated Everton Park enclave, The Provision Shop is a gourmet cafe serving breakfast items and sandwiches with a distinct Eastern European influence.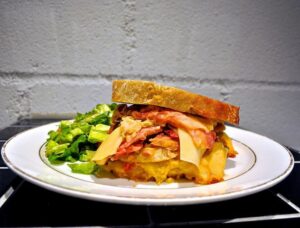 Source
They have a range of poached egg breakfast dishes, like Eggs Florentine, which are priced reasonably between $12 – $14. However,their Reuben Sandwich ($16) steals the show with savoury notes from the corned beef and cheese and the tangy twist from the sauerkraut.
Opening hours: Mon: 730am – 9pm, Wed – Fri: 730am – 9pm, Sat & Sun: 9am – 9pm
Brunch hours: Same as opening hours
Address: Blk 3 Everton Park #01-79, Singapore 080003
---
9.Brawn & Brains
---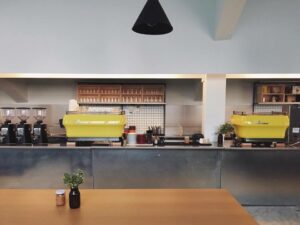 Source
Brawn and Brains takes the cake for being possibly the most affordable cafe on our list, with lattes going for just $3.50.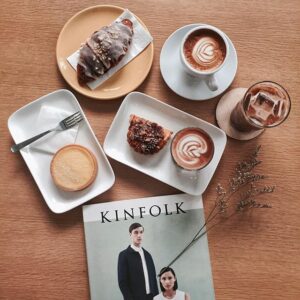 Source
It's a great place to grab a caffeine fix, Earl Grey glazed croissants ($3.80) and tarts, but they also serve up a simple breakfast if you're in the mood for something savoury.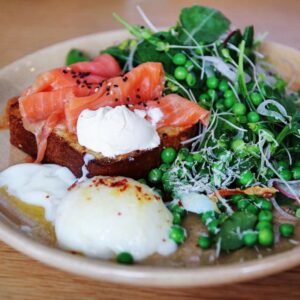 Source
Their open faced sandwich with slow cooked eggs and an option of grilled bacon or smoked salmon ($14.90) is excellent value as the portions are generous. The Curry Chicken Wrap ($10.90) is also a great choice for people who love brunch food with some Asian flavours.
Opening hours: Tue – Fri: 9am – 7pm, Sat & Sun: 930am – 7pm
Brunch hours: Same as opening hours
Address: 100 Guillemard Road #01-02, Singapore 399718
---
10.The Living Cafe
---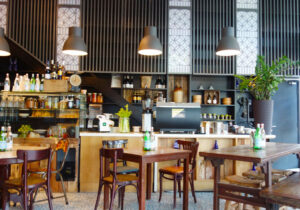 Source
This one's for them #eatcleantraindirty people who want less indulgence and more antioxidants. People tend to think of eating clean as expensive, but dining at The Living Cafe proves that brunch can be healthy, tasty, and affordable. Hands up if you're down for guilt-free brunch!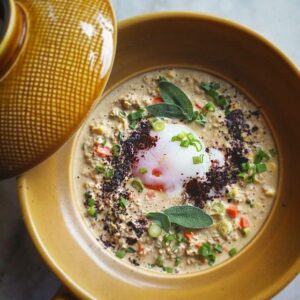 Source
If you're looking to ease into clean eating, comfortable vegan options include their Wholemeal Pancakes ($16) or the Breakfast Burrito ($16). Filled with scrambled eggs, raw eggplant 'bacon' mushroom ragout, cashew mayo, tomatoes, and sweet chili sauce, the burrito provides a wholesome burst to the start of the weekend. For meat lovers like me who just can't give up meat, try their Spiced Chicken Burger ($16) for a healthier and sumptuous alternative to a normal burger.
Opening hours: Mon – Thu: 11am – 7pm, Fri: 11am – 10pm, Sat: 9am – 10pm, Sun: 9am – 8pm
Brunch hours: Weekends till 6pm
Address: 779 Bukit Timah Road, Singapore 269758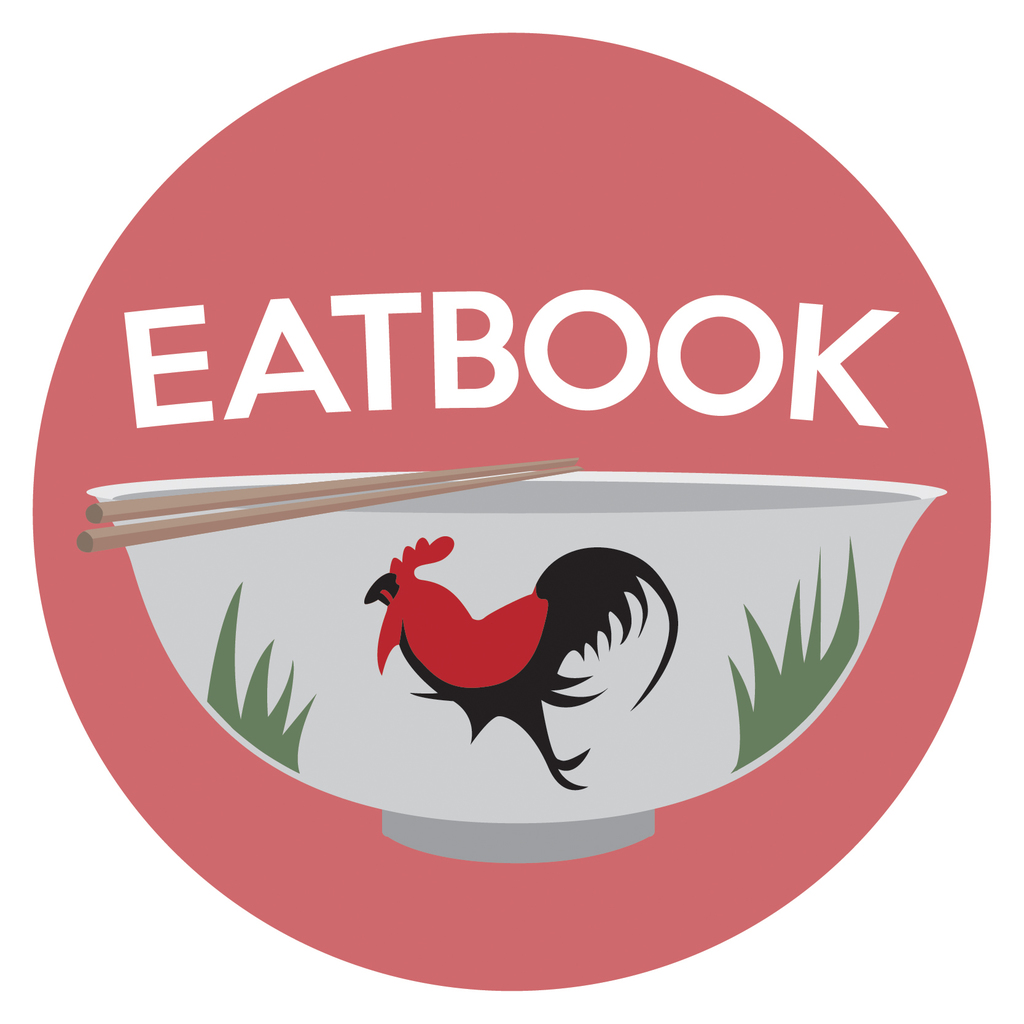 Drop us your email so you won't miss the latest news.