---
Traditional Chinese dessert stalls to check out
---
The craziest reinvented "Chinese dessert" I've had is probably Mr Bean ($23+) from Jekyll & Hyde. While I was impressed by how the cocktail made with Lao Ban beancurd, vodka, kaya, and Frangelico tasted, it remains a one-time experience for me. Most times, what really satisfies my cravings and keeps me going back for more is a good old bowl of beancurd or cheng tng. For such traditional Chinese desserts, here are 10 stalls that still sell simple and old-school ones at $2 per bowl or less!
---
1. 75 Ah Balling Peanut Soup
---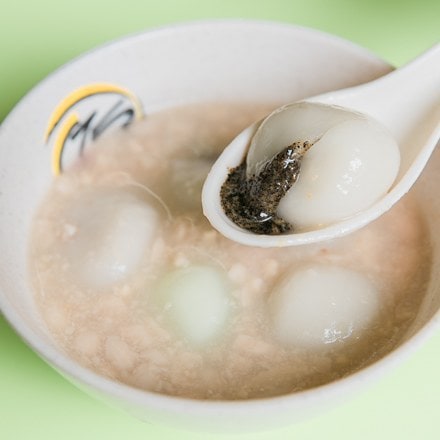 Image credit: @75ahballing
For old-school handmade tang yuan with explosive fillings, check out 75 Ah Balling Peanut Soup at Golden Mile Food Centre. Since they started their business in 1947, they have been famous for their glutinous rice balls in Peanut Soup ($2). While peanut soup is their signature, other options include Longan Soup ($2), Ginger Soup ($2), and Almond Soup ($2).
Each bowl typically comes with four pieces of glutinous rice balls and additional ones are priced at $0.30 each. For the fillings of the rice ball, some of the popular choices are peanut, sesame, and red bean. The more adventurous folks, however, can try their yam and green tea ones!
Address: 505 Beach Road, #01-75, Golden Mile Food Centre, Singapore 199583
Opening hours: Mon-Fri 11am to 8:30pm, Sat-Sun 10am to 8:30pm
Tel: 6293 8702
Website
---
2. 115 Tang Shui
---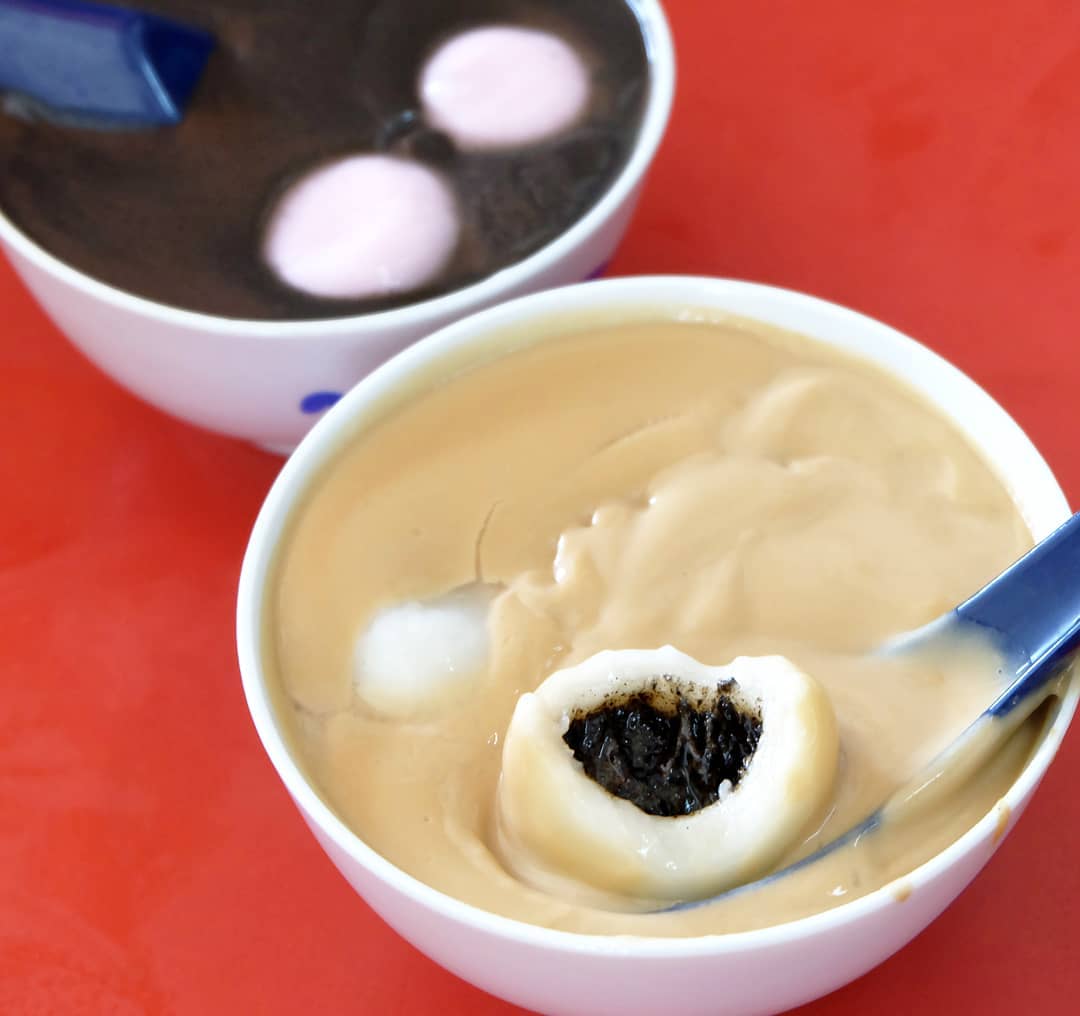 Image credit: @vanessa_kou
The next time you're at Chinatown, pop your head into 115 Tang Shui's stall and you will see a big stone grinder sitting at the side. In an effort to keep all preparation methods traditional, the stall uses this 42-year-old machine to make their desserts.
Serving mainly Cantonese desserts, you can find traditional bowls such as Sesame Paste ($1.50), Almond Paste ($1.70), and Sweet Potato Ginger Soup ($1.30) here. One of their best-selling items, Bobo Chacha ($1.60), which is only available from Fridays to Mondays, follows a 51-year-old recipe that has been passed down the family.
Address: 335 Smith Street, #02-206, Chinatown Complex Food Centre, Singapore 050335
Opening hours: Wed-Sun 7:30am to 5pm
Tel: 9641 9140
Website
---
3. Xi Le Ting
---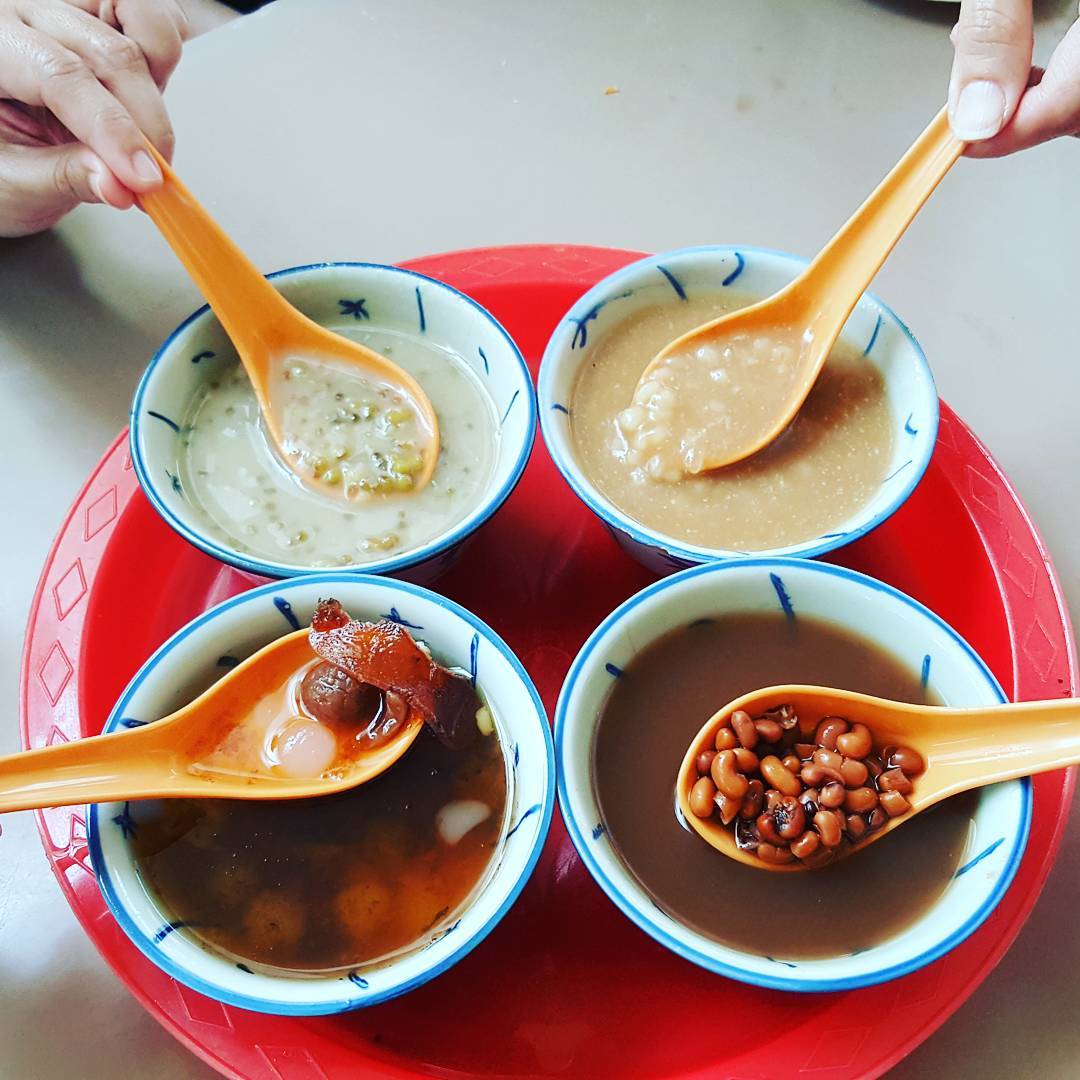 Image credit: @yawkaren
A $0.90 bowl of anything sounds like something we could only get in our primary school days. At Xi Le Ting, however, you can get yourself a legit bowl of dessert for this price. Run by an elderly lady in her 80s, the stall serves only four kinds of desserts: Green Bean Soup, Red Bean Soup, Cheng Tng, and Sweet Wheat Porridge.
A personal favourite of mine would be the Cheng Tng that comes loaded with ingredients like white fungus, sago, dried longan, and barley. With just the right amount of sweetness, the cheng tng was also served slightly warm, giving it a comforting touch that you get from home-cooked meals.
Address: 118 Commonwealth Crescent, #02-70, Commonwealth Crescent Food Centre, Singapore 140117
Opening hours: Daily 11am to 7pm
---
4. Thong Sum Hot & Cold Desserts
---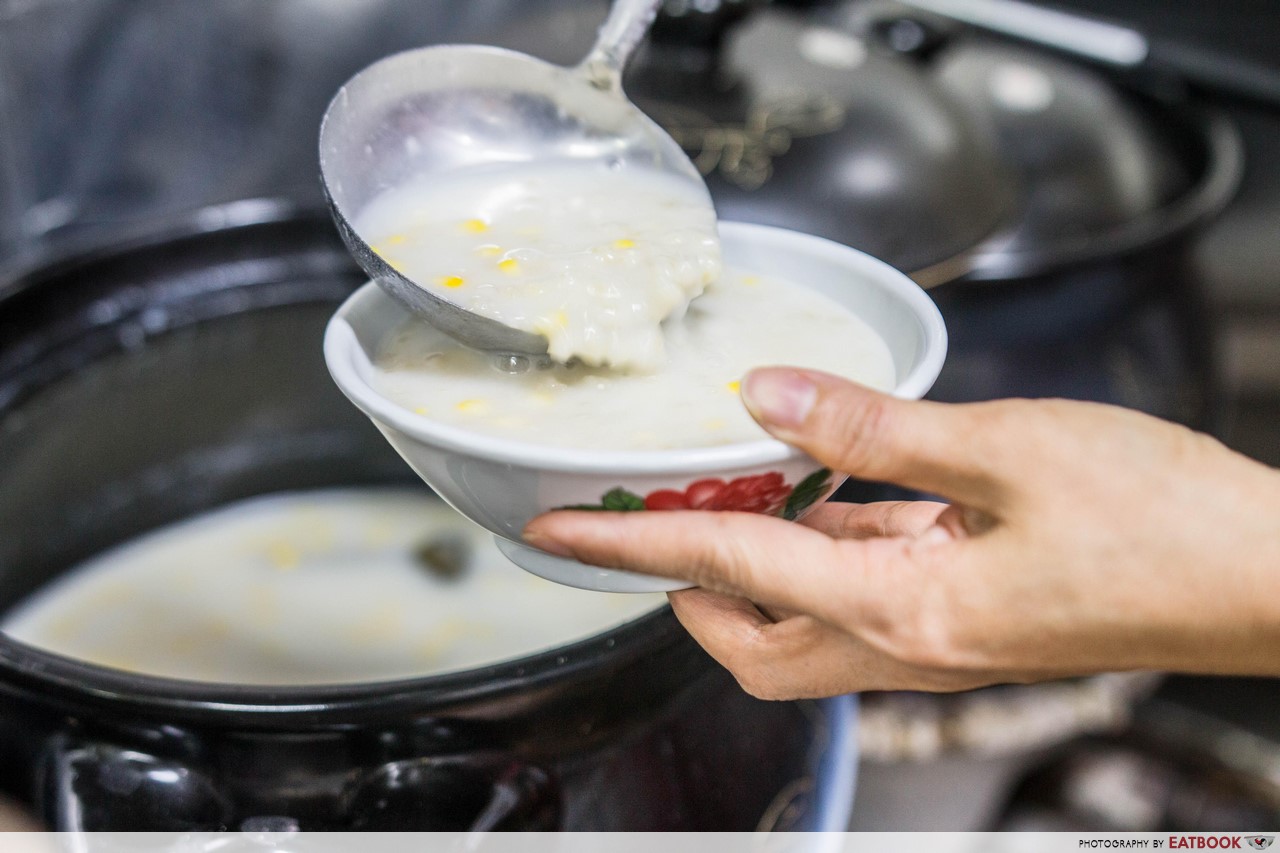 Opened last October, Thong Sum Hot & Cold Desserts is a stall started by a 30-year-old hawkerpreneur that serves traditional Chinese desserts. Although the stall is owned by a young hawker, it is one of the few stalls that still stick to the traditional methods of cooking, where clay pots and charcoal stoves are used. In this stall found at Golden Mile Food Centre, you can get a variety of old-school desserts such as Red Bean Soup ($1.80), Sweet Barley & Gingko Nut Soup ($2), and Sweet Corn Terigu ($2).
Check out our interview with the young boss of Thong Sum!
Address: 505 Beach Road, #01-83, Golden Mile Food Centre, Singapore 199583
Opening hours: Daily 10:30am to 7pm
Tel: 8228 8396
Website
---
5. Tan Soon Mui
---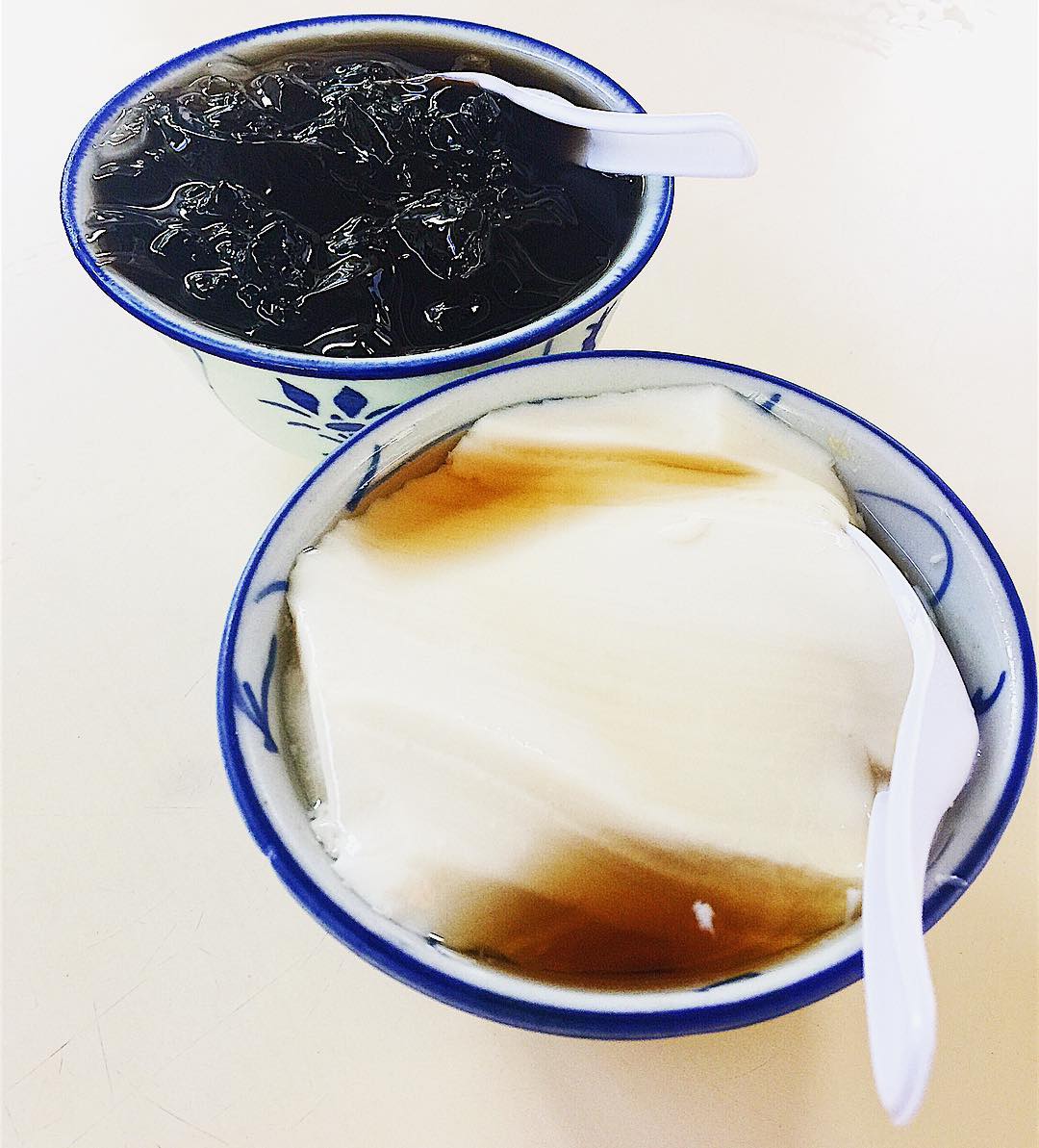 Image credit: @esth3r_ester3r
Found in what I'd call the "underrated Chomp Chomp", Serangoon Garden Market and Food Centre, Tan Soon Mui is one of the lesser-known gems only those who frequent the market would know. Priced at just $1 per bowl, you can get either their Beancurd or Grass Jelly. While many dessert stalls use clear syrup, this stall uses brown sugar syrup as a sweetener instead, so you can expect a stronger fragrance to the desserts here!
Address: 49A Serangoon Garden Way, #01-41, Serangoon Garden Market and Food Centre, Singapore 555945
Opening hours: Daily 8am to 8pm
---
6. No Name Cheng Tng
---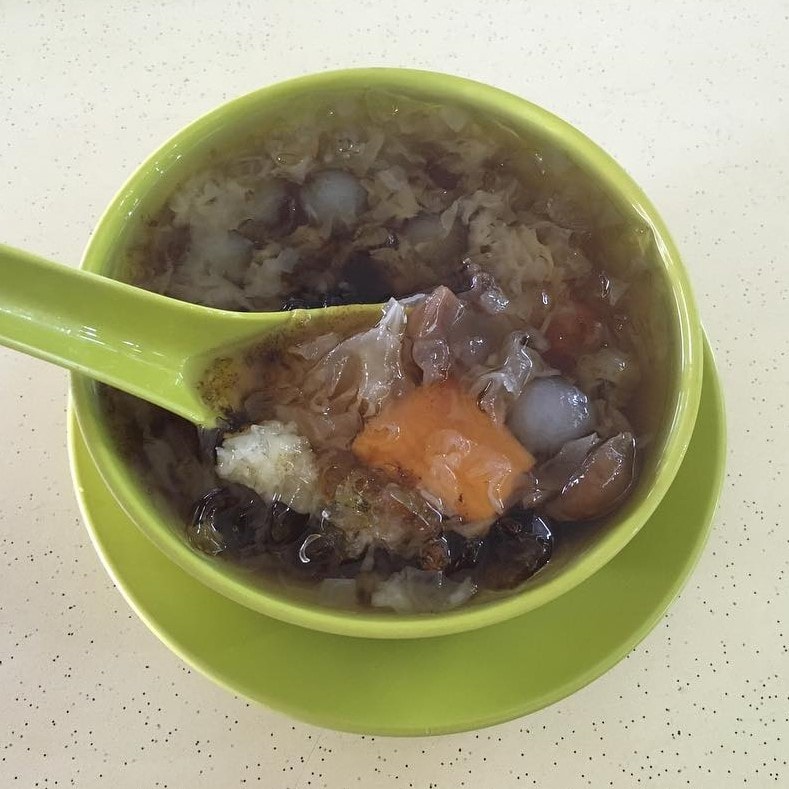 Image credit: @just_chongtat
No Name Cheng Tng is a tiny stall found in Bedok South's Springleaf Eating House. In case you were wondering, they are not called "No Name Cheng Tng" because they don't have a signboard; they literally call themselves that. While it may sound sketchy, the stall has been around for more than 10 years, drawing loyal customers with their cheap and good Cheng Tng ($1.60).
Besides quality, they also impress with the generous amount of ingredients found in each bowl. Served filled to the brim, each bowl comes with pieces of dried longan, white fungus, glutinous rice balls, and even sweet potatoes!
Address: 69 Bedok South Avenue 3, Springleaf Eating House, Singapore 460069
Opening hours: Mon 4pm to 8:15pm, Tue-Sun 12:30pm to 8:15pm
---
7. House Of Dessert
---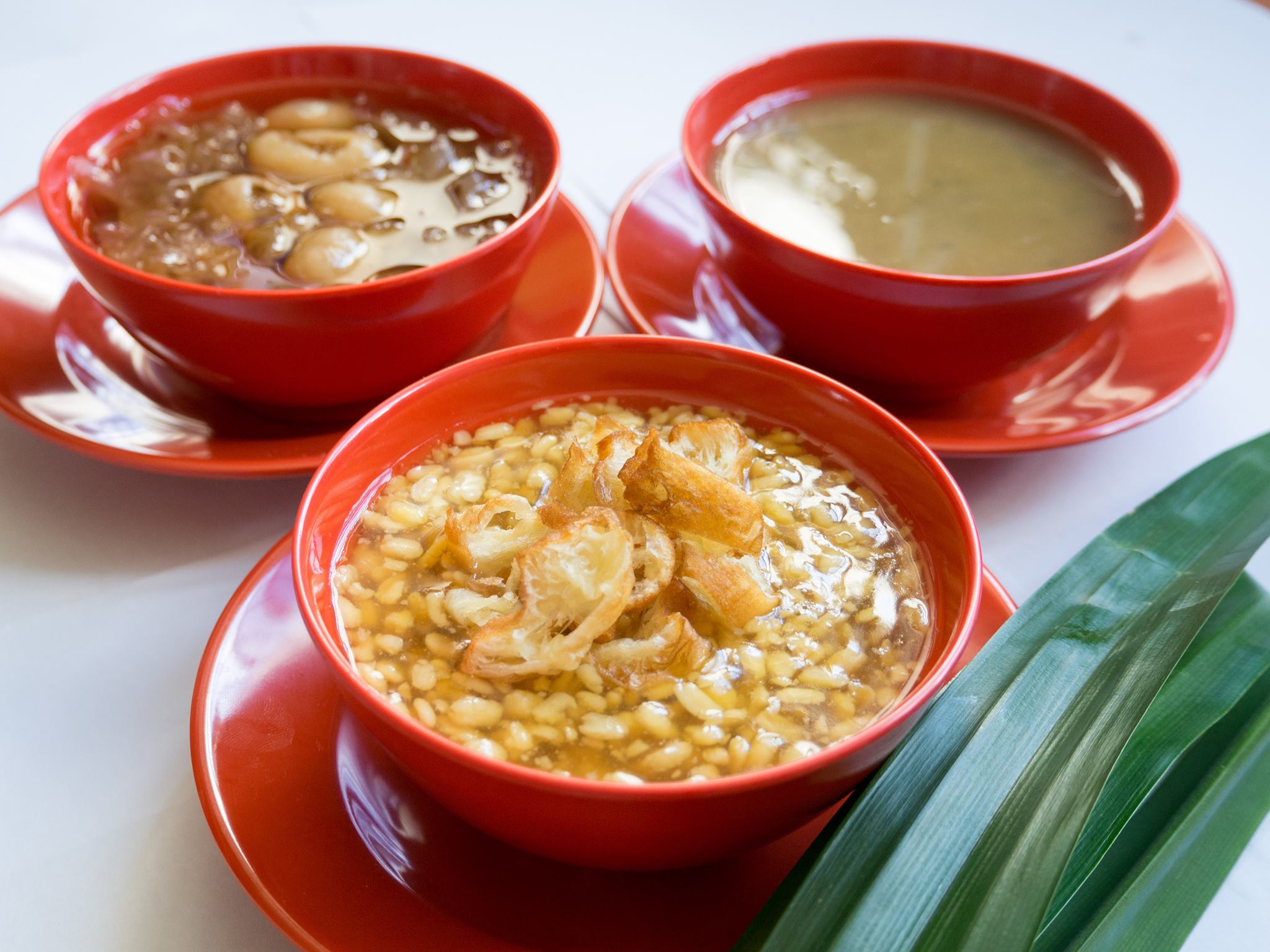 Image credit: House Of Dessert's Facebook Page
For close to 30 years, House Of Dessert has been selling Chinese desserts that are cheap and good to Easties. Besides their Lian Chee Suan ($3.80), everything on the menu is priced at just $1.50 per bowl. The most popular option is their Tao Suan, but you can also find other traditional desserts such as Bubor Terigu, Sweet Potato Soup, and White Fungus Longan Soup.
Address: 137 Tampines Street 11, #01-02, Singapore 522137
Opening hours: Tue-Wed 6am to 3pm, Fri-Sun 6am to 3pm
Website
---
8. Zhao An Granny Grass Jelly
---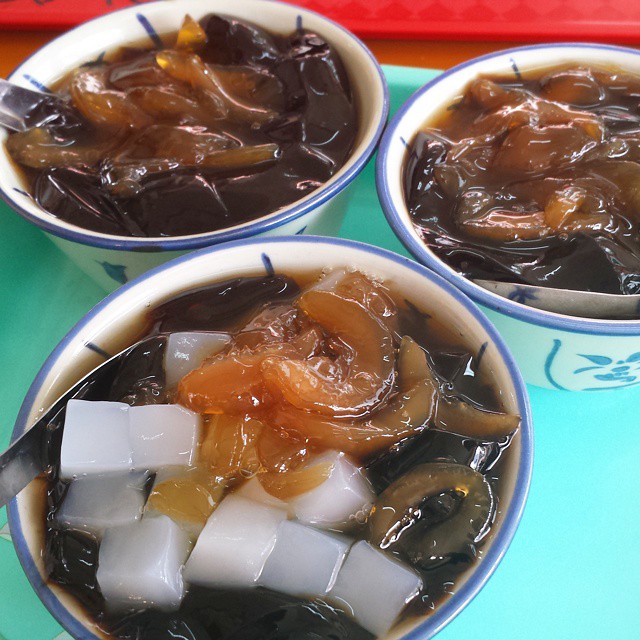 Image credit: @phoebepapa
Another gem found in Golden Mile Food Centre, Zhao An Granny Grass Jelly is a long-standing stall that specialises in grass jelly. A regular bowl of Grass Jelly costs $1.50, and you can choose to have it hot or cold. Add-ons like nata de coco and palm seeds cost an additional $0.20, while longans and sea coconuts go at $0.50 per serving.
While grass jelly is a simple treat that can be found in almost any dessert stall, theirs is not your typical chin chow. They were once invited to an event at The Istana to serve their desserts to ex-president S.R Nathan!
Address: 505 Beach Road, #01-58, Golden Mile Food Centre, Singapore 199583
Opening hours: Mon 11:30am to 8pm, Tue 11:30am to 7pm, Wed-Sat 11:30am to 8pm, Sun 11:30am to 7pm
Tel: 9146 7313
Website
---
9. Rochor Original Beancurd
---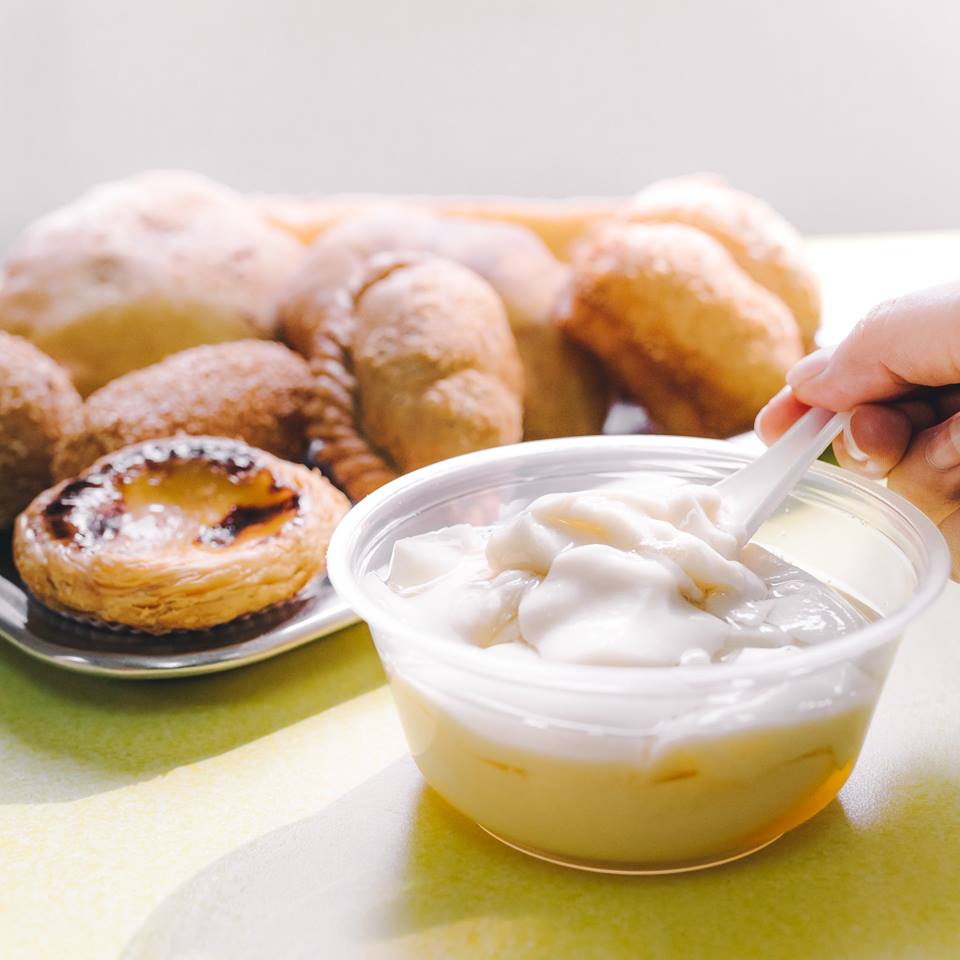 Image credit: Rochor Original Beancurd's Facebook Page
Famous for their Beancurd ($1.20), Rochor Original Beancurd is probably one of the most known brands for cheap and good traditional tau huay. Besides their beancurd, you can also find a variety of simple snacks such as Egg Tart ($1.50), Sesame Peanut Ball ($1), and deep-fried Red Bean Bun ($1). Add this to your list of supper spots, as both their outlets open till 1am on weekdays and Sundays, and 3am on Fridays and Saturdays!
Address: 2 Short Street, Singapore 188211
Opening hours: Mon-Thur 11am to 1am, Fri 11am to 3am, Sat 12pm to 3am, Sun 12pm to 1am
Tel: 6334 1138
Website | Menu | Full list of outlets
---
10. Zheng Xin Mei Shi
---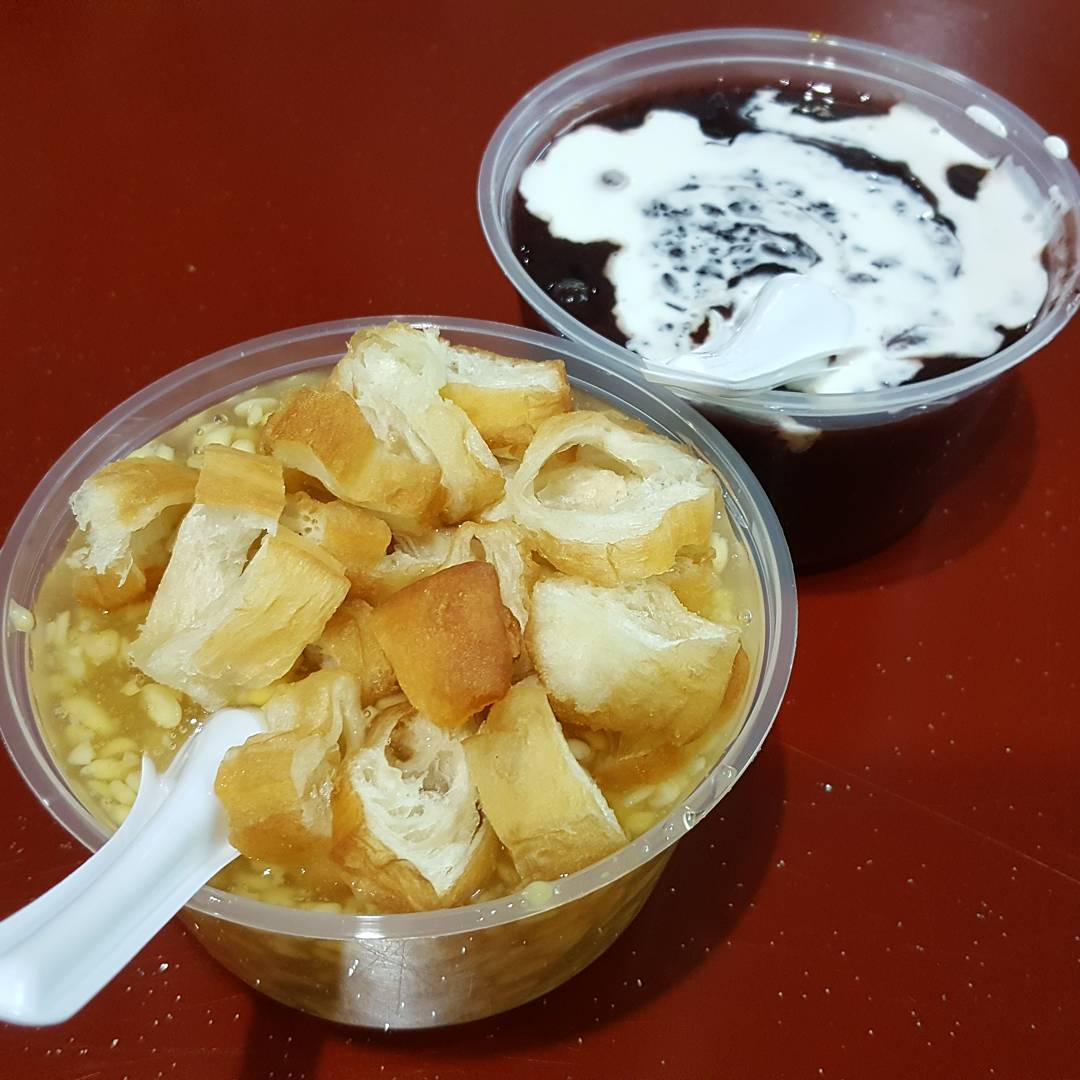 Image source: @purrfectblooms
When it comes to generosity, Zheng Xin Mei Shi takes the cake with their huge portions. Open only four times a week, this dessert stall is well-known for their Tau Suan ($1.50) that comes filled with pieces of fried fritters. The other three desserts found at the stall would be Green Bean with Sago and Coconut Cream ($1.50), Bubur Terigu ($$1.50), and Bubur Pulut Hitam ($1.60). Whether it's red bean or sago, every spoonful is so packed with ingredients, you can be sure you are getting more than your money's worth here!
Address: 270 Queen Street, #01-64, Albert Centre, Singapore 180270
Opening hours: Tue-Wed, Fri & Sun 9am to 2pm
---
Cheap desserts = best desserts
---
After a savoury meal, getting our hands on something sweet is almost a must. But more often than not, all we need to satisfy that craving is a mouthful or two of the sugary dessert. Splurging on a bowl of bingsu to do that isn't the best idea for people like me who are perpetually on a budget. With this list of comforting traditional Chinese desserts that will not cost you more than $2, you can go ahead and satiate your sweet tooth!
For those who are trying to keep to your new year's resolution of eating cleaner, we also have a list of healthy desserts that are $10 or less! If Chinese desserts don't do much for you, here are some cheap hawker desserts that might suit your fancy.
---
Featured image adapted from House of Dessert's Facebook photo.