Thong Sum offers traditional Chinese desserts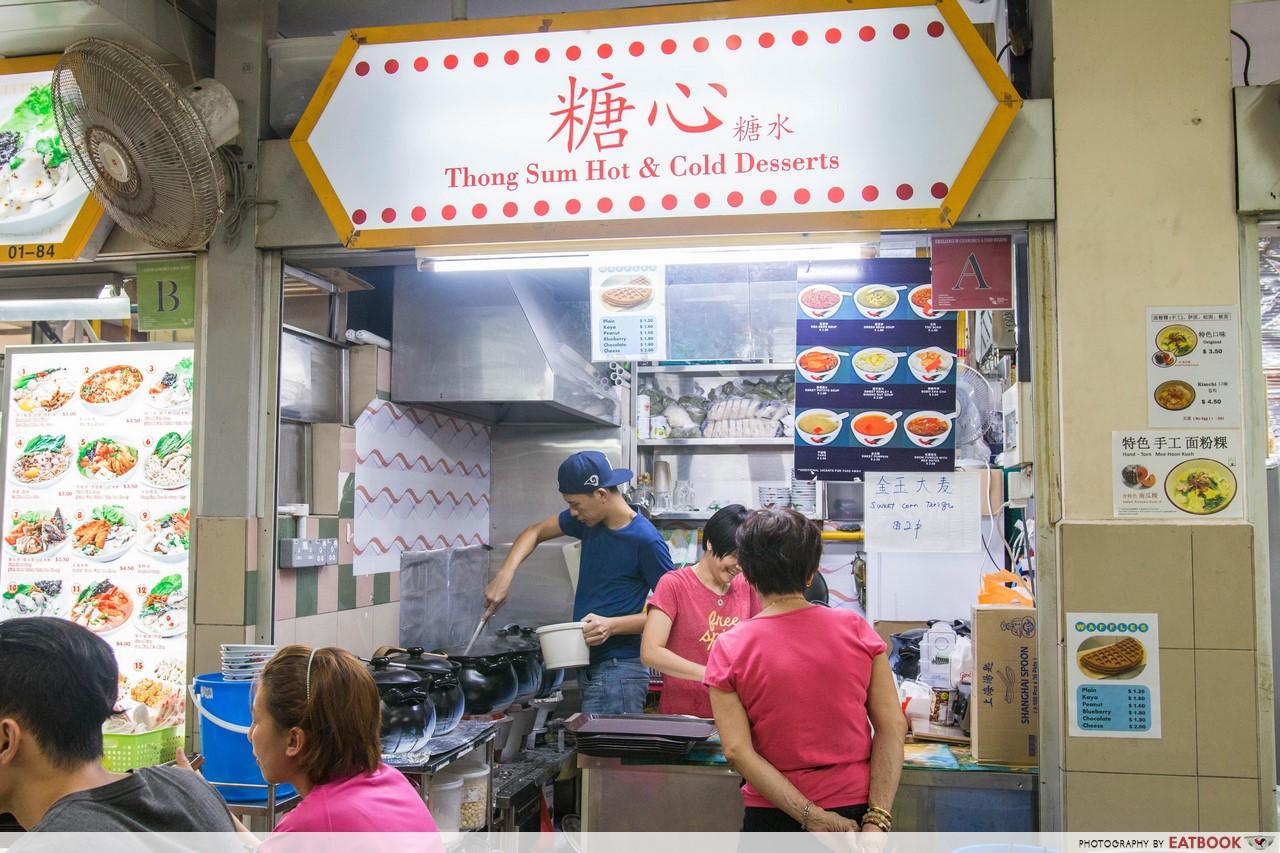 As life grows more complicated with age, our choices become increasingly intertwined with ever-mounting stakes. At some point in time, we all struggle with an inner desire to strike out. While there are many stories of inspiring young hawkers, Au Tai Yang's fierce tenacity makes his journey one that deserves more attention.
Thong Sum Hot & Cold Dessert opened in 2 October 2017 selling traditional Chinese desserts in Malaysian style, but this success was earned through what most would think of as a failure. The story began when Au Tai Yang started a roast meat stall which folded and reinvented itself as the current Thong Sum.
Owners of Thong Sum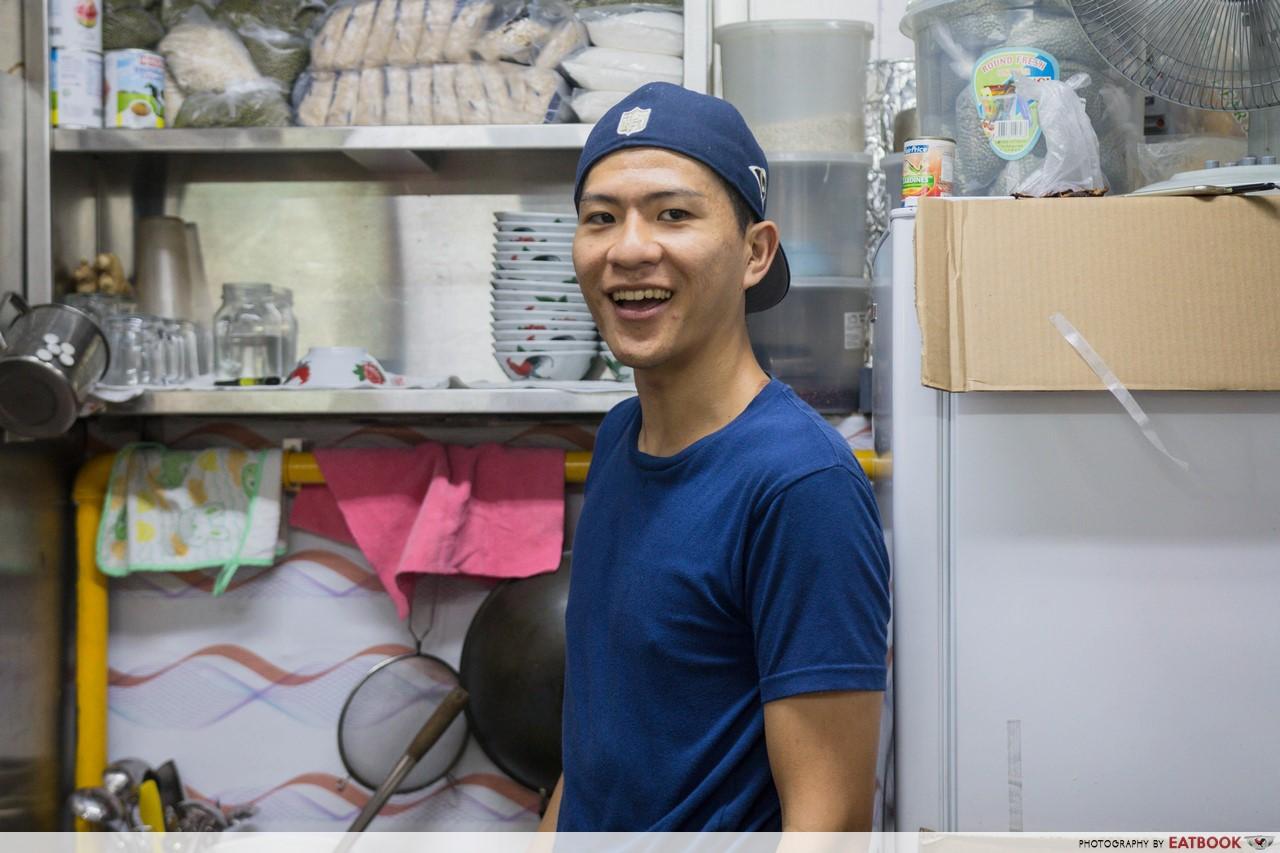 Golden Mile Food Centre is better known to me as Beach Road Army Market, where there are a few floors of stalls with good food to suss out. We found Tai Yang's dessert stall in one of the short aisles of the first floor. The 29-year-old was stirring a steaming clay pot with a ladle when he turned to us, and it struck me that his youth looked somewhat out of place among the hawkers there, whose aged faces I felt more familiar with.
Still, Tai Yang looked as comfortable going about his daily routine as any of the more experienced hawkers. He had an air of steady ease that compelled me to think that he was in his element and basking in it.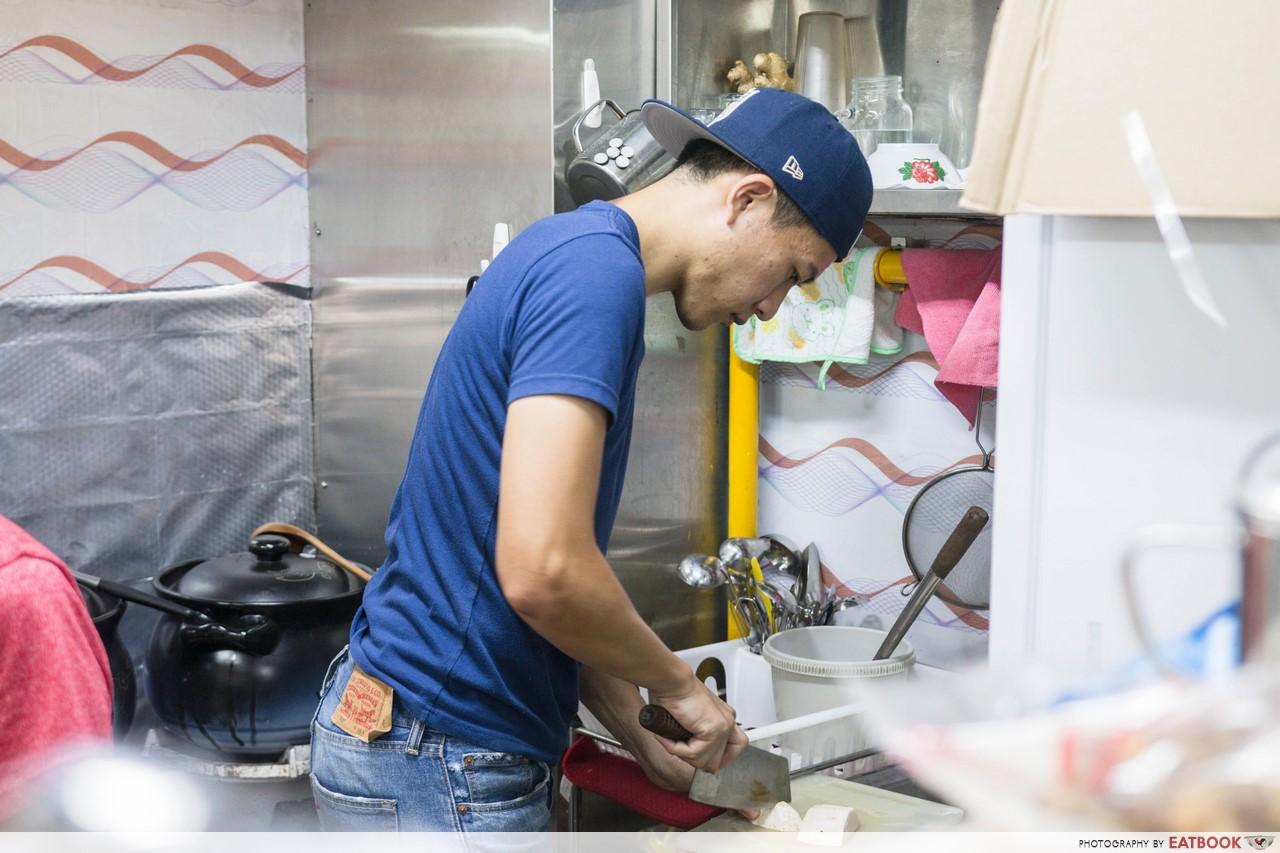 It's been only three months since Thong Sum opened but Tai Yang's hawkerpreneur life started much earlier this year. After spending five years in sales at an MNC, he resigned to strike it out on his own, fueled by his passion for cooking.
In March 2017, he opened Hong Yang Kee Cantonese Roast. That was an idea spun into reality from a casual agreement, made three years back, with his best friend whose father owns a Cantonese restaurant in Guangzhou. Tai Yang flew over to learn culinary skills from the chefs after leaving his sales job, and single-handedly pulled together what he needed to start his stall, aided by some online research.
Customers make him smile, and one regular patron in particular started coming for three weeks straight for char siew fan soon after his roast meat stall opened. The job was a tiring one-man show because hiring help wasn't easy; it was too costly and the cooks would require skills to not overcook the meat. The hours were crazy, yet he took that in stride, saying it wasn't much different from the extra time he needed in sales.
His initial investments were unable to see the business for any more than five months, but that was perhaps for the better as exhaustion and low morale made way for the present.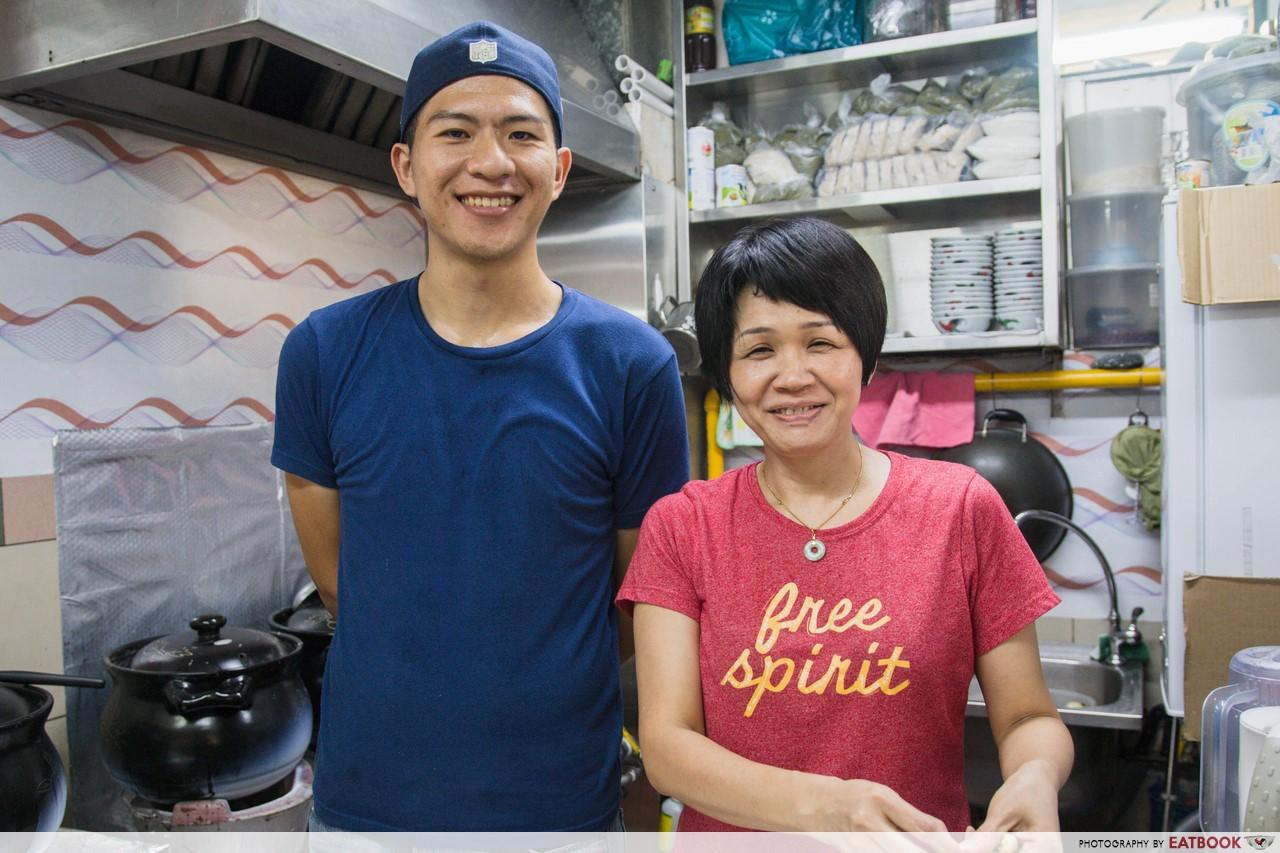 Inspiration that keeps us from buckling often comes when we surround ourselves with supportive people. Tai Yang took breaks when he was manning the roast meat stall, and these short breathers led him to meet his current business partner, Yenny, who sold drinks in the same hawker centre. It was during one of their chitchats that these newfound friends considered joining hands.
Tai Yang proposed selling a lineup of Malaysian-style hot and cold desserts. These desserts are close to his heart as, growing up, he spent a lot of time learning how to prepare them from his mother. With some tweaks made to her recipes, Tai Yang managed to come up with flavours that he enjoyed and wanted to share.
Thus, the duo decided to go ahead with the idea by converting Yenny's stall to what is now Thong Sum in October 2017 .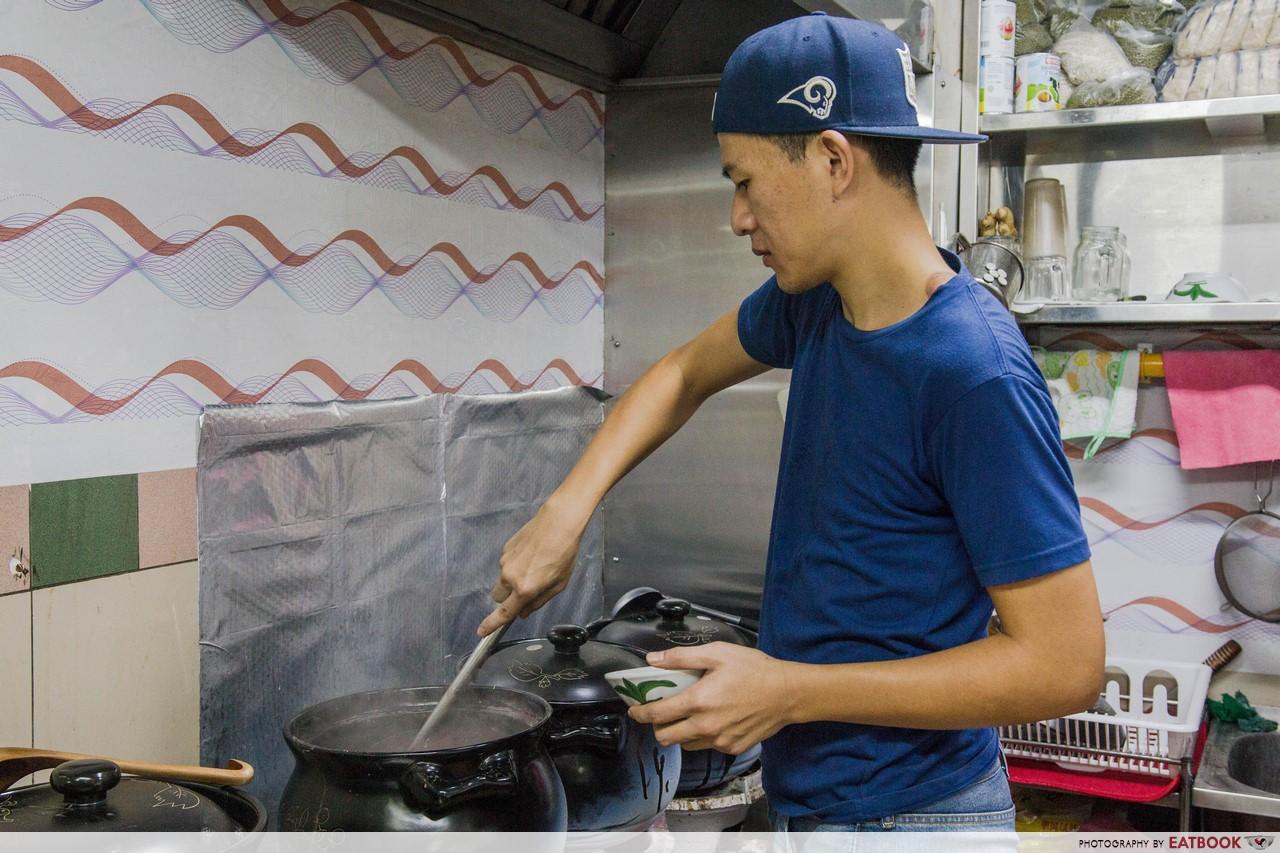 Tai Yang was in China when he applied for the Tiger Street Food Support Fund 2017 which gave 25 recipients $10,000 each. Most of his grant went into buying the new equipment to start Thong Sum and it's been a profitable investment thus far. They make do with the compact space available, selling only hot and cold desserts, plus the waffles which Yenny's drinks stall was previously popular for. They plan to gradually do away with the latter and expand their menu of desserts.
Food at Thong Sum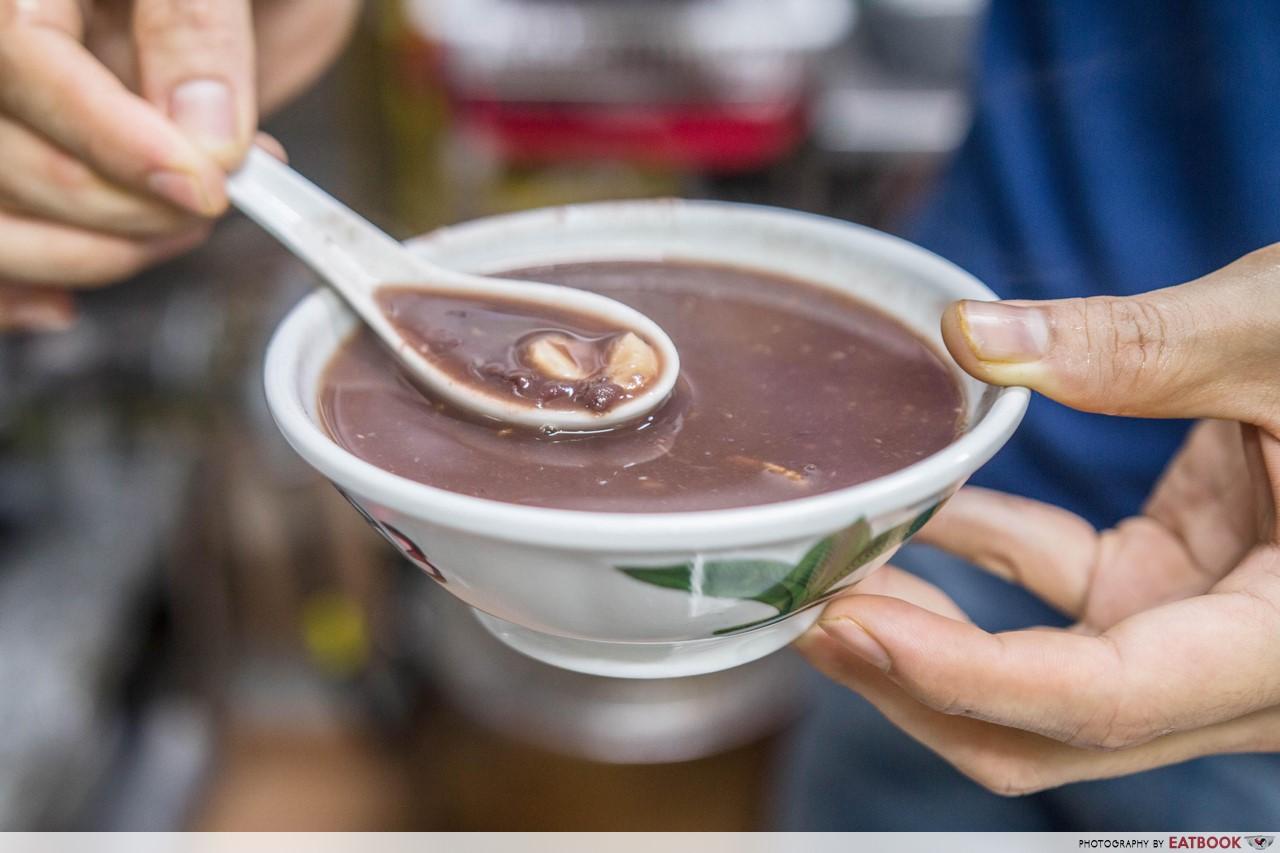 I expected myself to like this Red Bean Soup ($1.80) the least because there are simply too many variables in this dish that could go wrong, from the soup and its sweetness, to the softness of the beans and the ratio of soup to ingredients. Yet it turned out to be a personal favourite and my eyes widened after my first slurp.
Our bowl had enough lotus seeds to pair with most spoonfuls and the beans were very soft but not overcooked till mushy. The soup was as thick and smooth as what I'd best describe as liquified red bean bao filling –  incidentally my go-to comfort food on a budget. The taste was highlighted by cheng pi (dried tangerine peel), which is similar to the Hong Kong recipes of this dessert.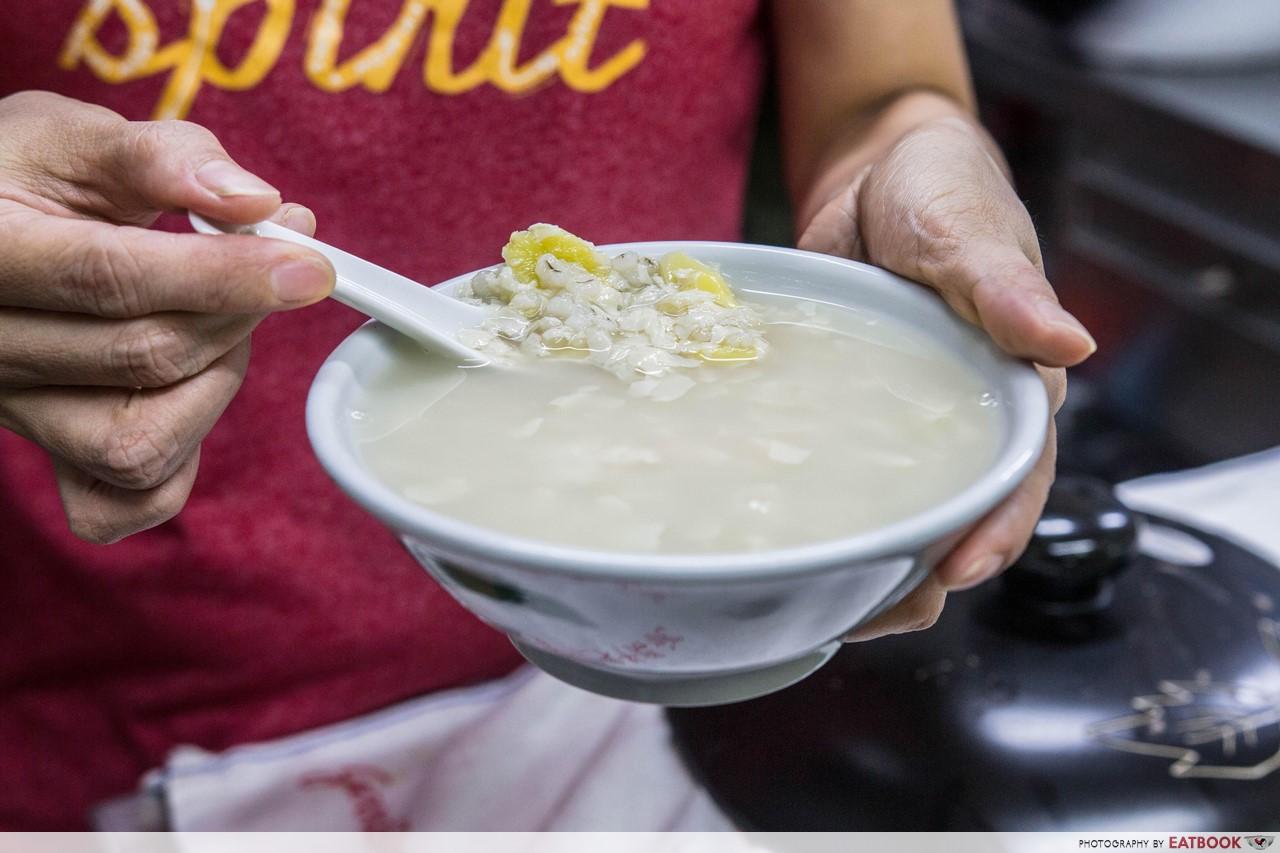 Sweet Barley & Gingko Nut Soup ($2) had barley, gingko nuts, and shreds of soft beancurd skin. It's a light soup with nuttiness from barley and a lingering sweet aftertaste. The ingredients were cooked till soft so there was only a very slight chewiness to the white pearls and yellow nuts. Their red bean soup is what I'd satisfy my growling late-afternoon tummy with, whereas this would work as a sweet end to dinner.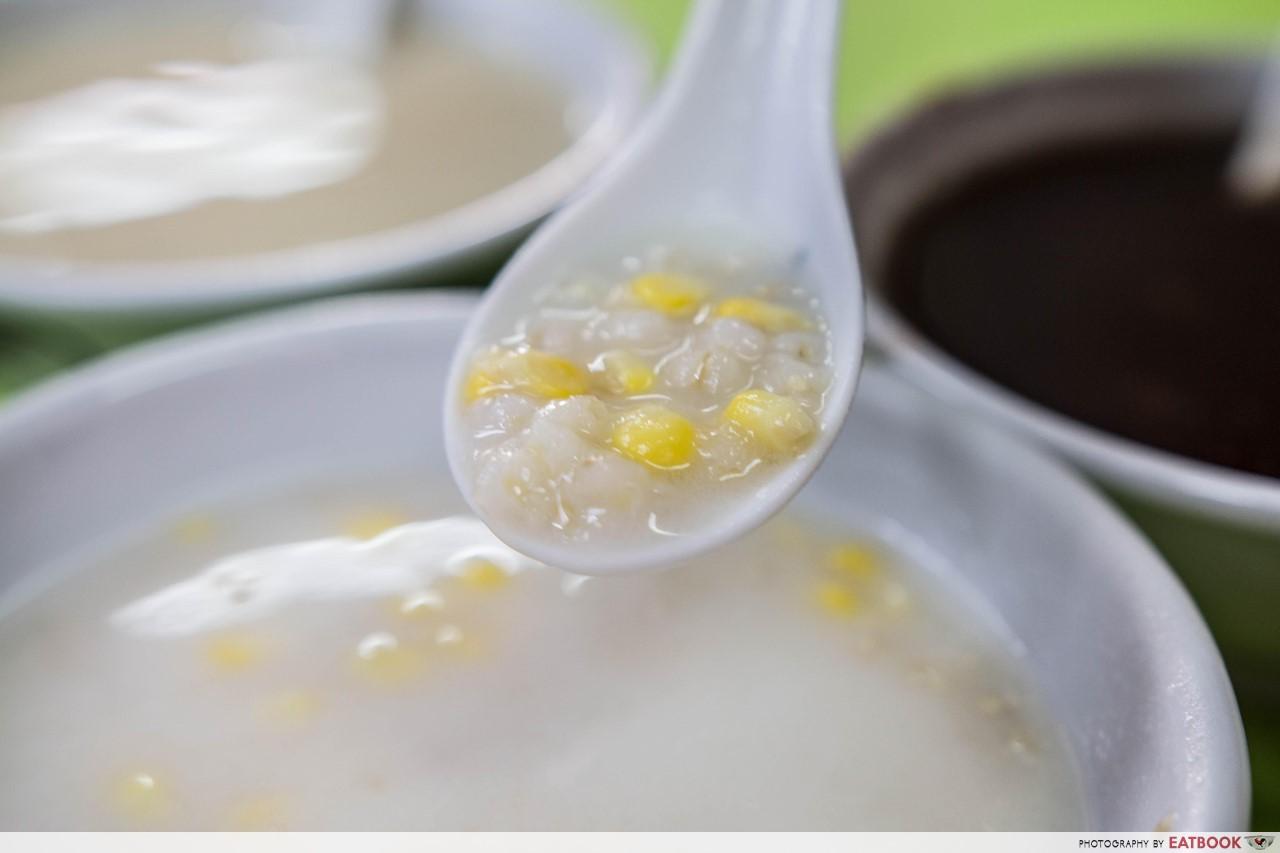 A popular choice at Thong Sum is their Bobo Cha Cha ($2.50), and their Sweet Corn Terigu ($2) also reminded me of the classic coconut milk-based dessert. The white wheat porridge was softer and less chewy than the barley soup and included bursts of corn. It was more milky than sweet but still made for a light dessert.
The verdict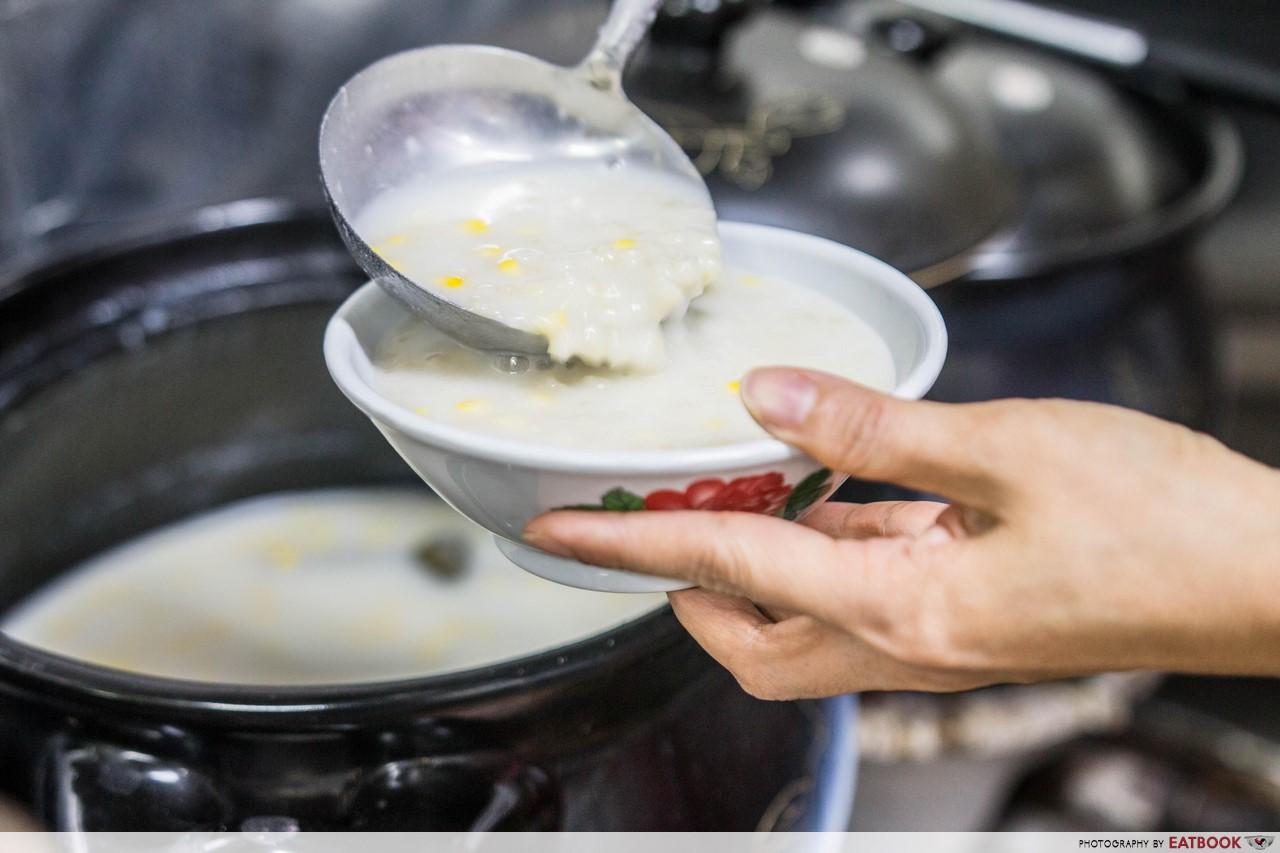 Tai Yang's life-defining decision to be a hawkerpreneur is a brave move, especially since he has no friends or family in the trade. Although there's no guarantee it'll let him bring home the bacon, he's unwavering in his choice. The waking hours of early adulthood are the most precious years of youth, and his wasn't lost to a dreary slog, because he didn't lose sight of his passion.
Tai Yang is one of the chosen hawkers of the Tiger Street Food Support Fund 2017, which is started by Tiger Beer in a bid to promote and support the continuation of the hawker trade. Among 135 applicants in 2017, 25 hawkers were chosen and they each received a $10,000 grant to either improve on their current stalls or expand their business.
For more stories of determined hawkers like Tai Yang, check out this list of young hawkers or these new-generation hawkers!
Address: 505 Beach Road, #01-83, Golden Mile Food Centre, Singapore 199583
Opening hours: Daily 10:30am to 7pm
Tel: 8228 8396
Website
This post is brought to you by Tiger Beer Singapore.