---
Young hawkers diving into the hawker trade
---
When I think of hawker centres, I imagine the noisy clatter of utensils, pungent cooking odour, unbearable heat, and grumpy aunties and uncles whipping up plates of char kway teow. But like most Singaporeans, I still associate the place with much fondness. It is somewhere I think of when I'm looking for affordable and delicious comfort food, but hardly when I'm considering my career choices.
While I love hawker food, the prospect of slogging it out for hours as a hawker in a musty, oily and an insufferably hot environment is inconceivable to me. But thankfully, these five young hawkers chosen by the Tiger Street Food Support Fund 2017 think differently. We spoke to them to find out what motivated them to become hawkerpreneurs and how they're going to use the $10,000 grant from Tiger Beer to make their dishes even better.
---
1. Aaron Khoo, Yan Ji Seafood Soup
---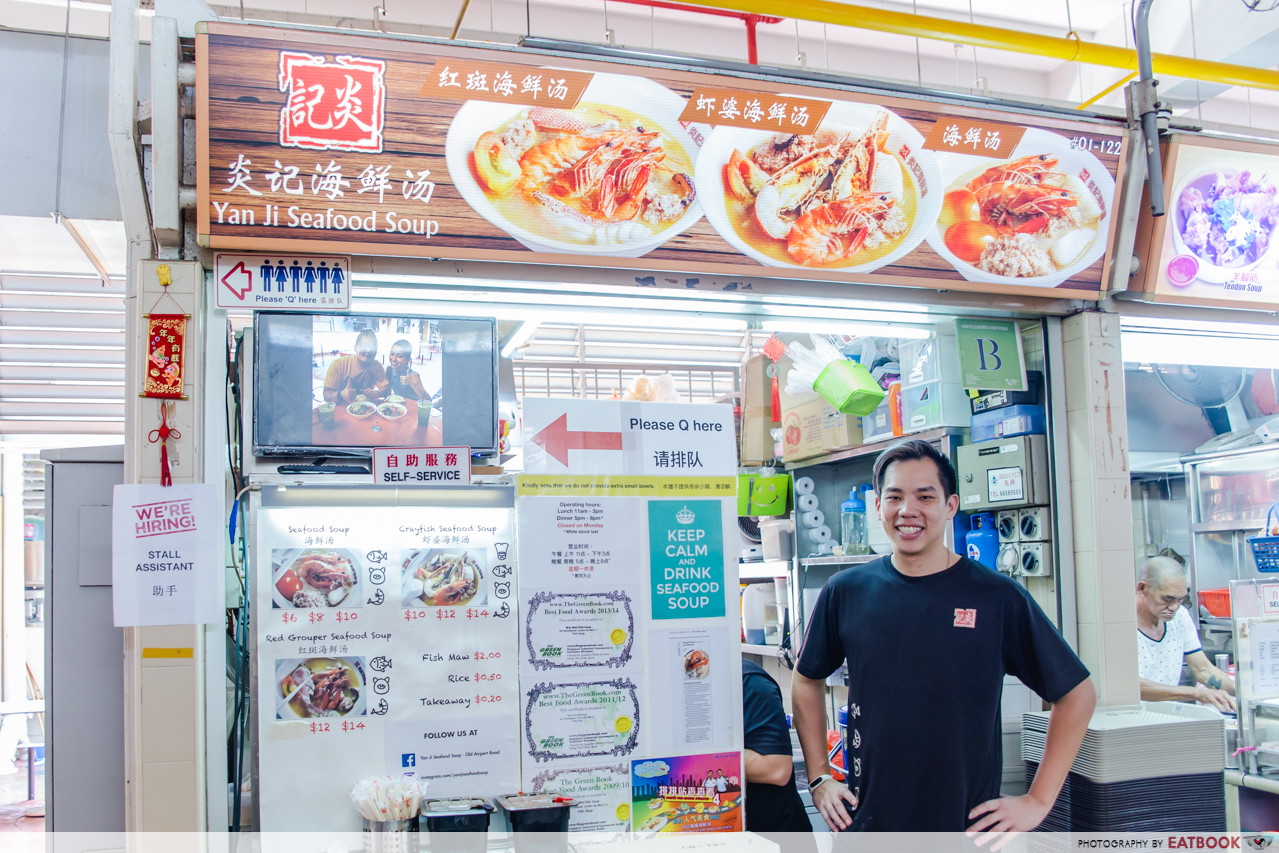 A former banker, Aaron Khoo, 33, used to spend his weekdays chasing sales targets in his office in the CBD. Striving for a job that would give a greater sense of ownership, Aaron left the banking sector and apprenticed under the owner of the original Yan Ji Seafood Soup at Woodlands, before venturing out to open a new branch at Old Airport Road last year.
Besides having to stand for over 12 hours in the heat of the hot stoves, the greatest challenge Aaron faces as a hawker is managing dissatisfied customers who do not understand the complexities involved in preparing the food.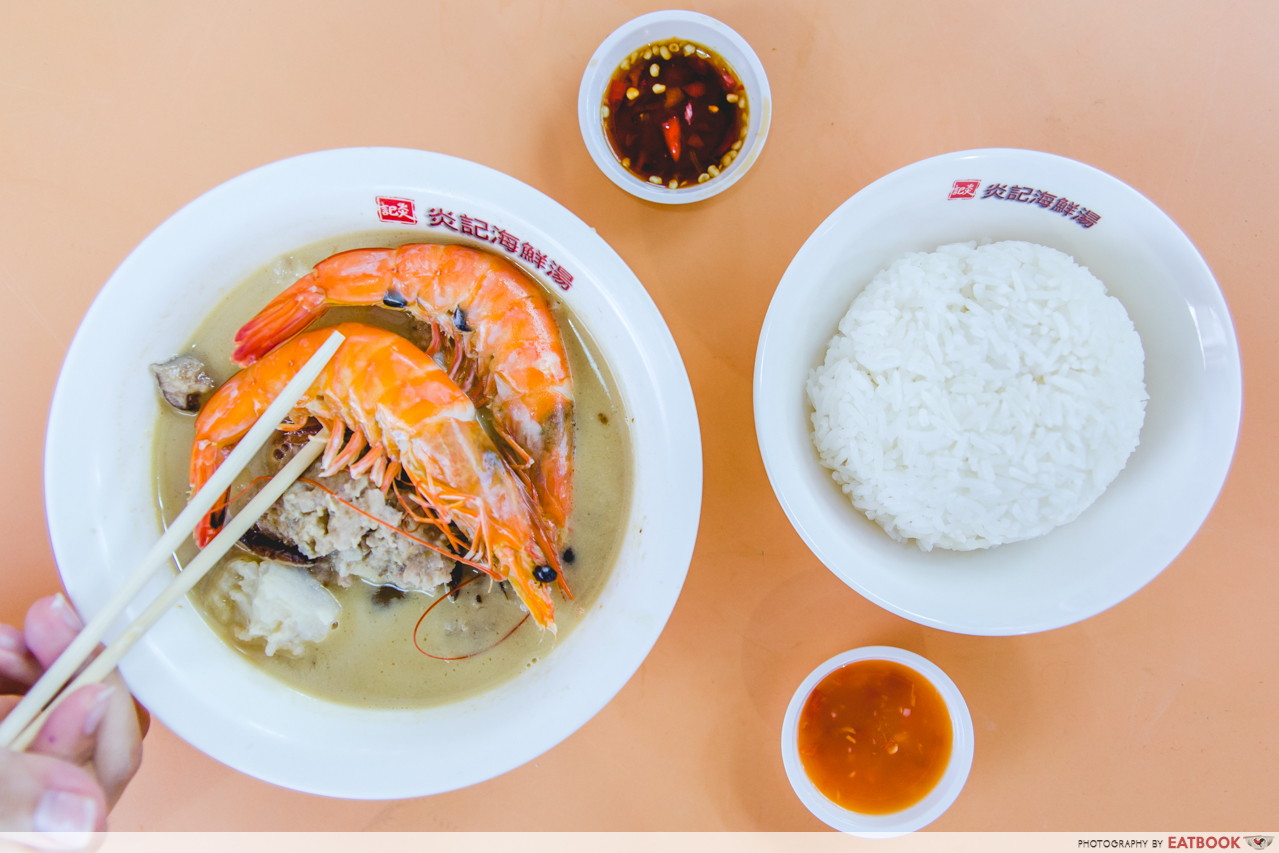 Unlike many stalls that serve pre-cooked stock, Aaron aims to offer intensely flavoured and rich seafood broth, which can only be achieved by cooking each bowl of broth individually, and under high heat for three minutes. The soup therefore takes a longer time to prepare and is also non-refillable, drawing complaints from some customers. However, Aaron is determined to keep to his way of preparing the food so as to preserve the quality of the broth.
Besides wanting to achieve better consistency in every bowl of soup he serves, Aaron also wishes continue expanding the business by opening more outlets throughout Singapore. With the fund given by Tiger Beer, he was also able to refurnish his stall by buying new equipment including fridges and stoves.
Address: 51 Old Airport Road, #01-122, Singapore 390051
Opening hours: Tue-Sun 11am to 8pm
---
2. Lois Er, Wonderfull Nasi Lemak
---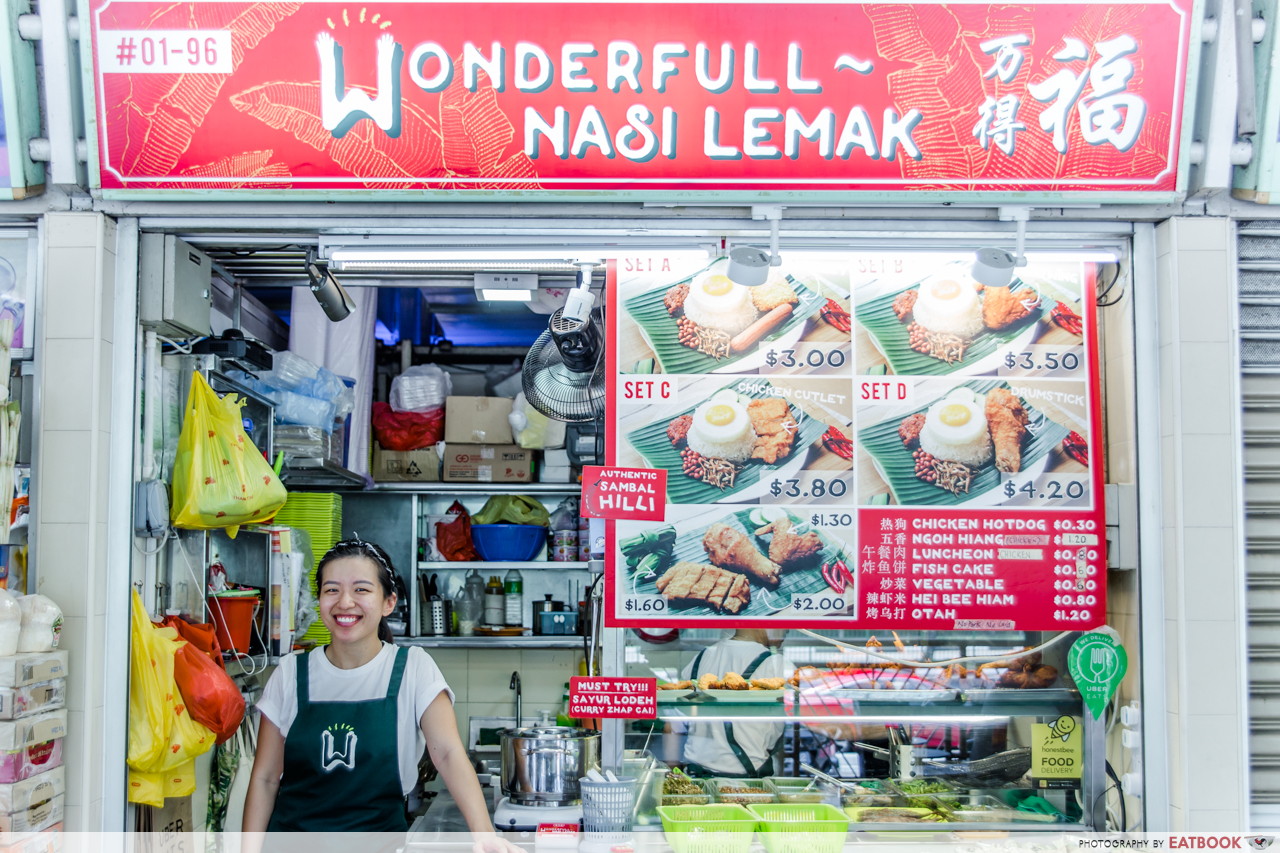 Found right at the entrance of Old Airport Road Food Centre, the chicly designed Wonderfull Nasi Lemak stall opened by Lois Er is hard to miss. Started by the 26-year-old former graphic designer and her father, the stall sells traditional nasi lemak prepared from recipes by her father and grandfather.
A passion for hawker food and cooking was what inspired Lois and her father, a former property agent, to take the leap of faith and venture into the hawker trade. Having opened the stall for a year, Wonderfull Nasi Lemak now enjoys a stable business and has also started a delivery service. The process has not always been smooth-sailing though, as the father-daughter duo had to overcome many obstacles during the initial phase of their business.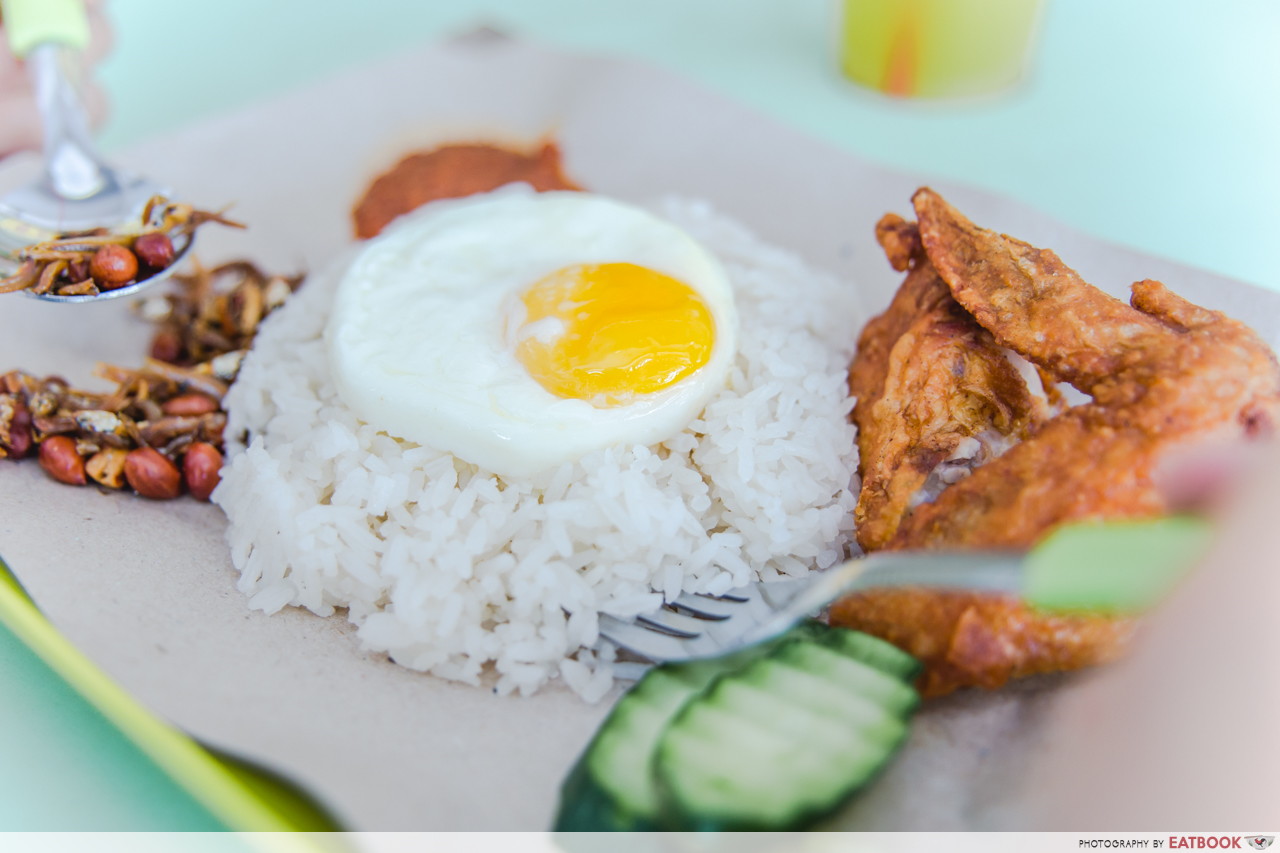 Besides having to adapt to the physically taxing environment where Mr Er lost 10kg in three months, they also struggled to get customers to even try their food at the beginning. As most visitors of the well-established hawker centre were already loyal customers of the many veteran hawkers there, Lois had to proactively promote her stall through methods such as giving out flyers.
With limited funds to kick-start their first stall, Lois initially operated the stall using secondhand equipment. However, many of the equipment were bulky and took up much space in the stall. After receiving the fund from Tiger Beer, she recently purchased new equipment that better fit the stall and sped up the food preparation processes.
Ultimately, Lois finds her job rewarding, and her business picked up through word-of-mouth. Now, she is looking into opening a second branch and expanding the business from there.
Address: 51 Old Airport Road, #01-96, Singapore 390051
Opening hours: Sat-Thur 8:30am to 7:30pm
Website
---
3. Ler Jie Wei, Famous Eunos Bak Chor Mee
---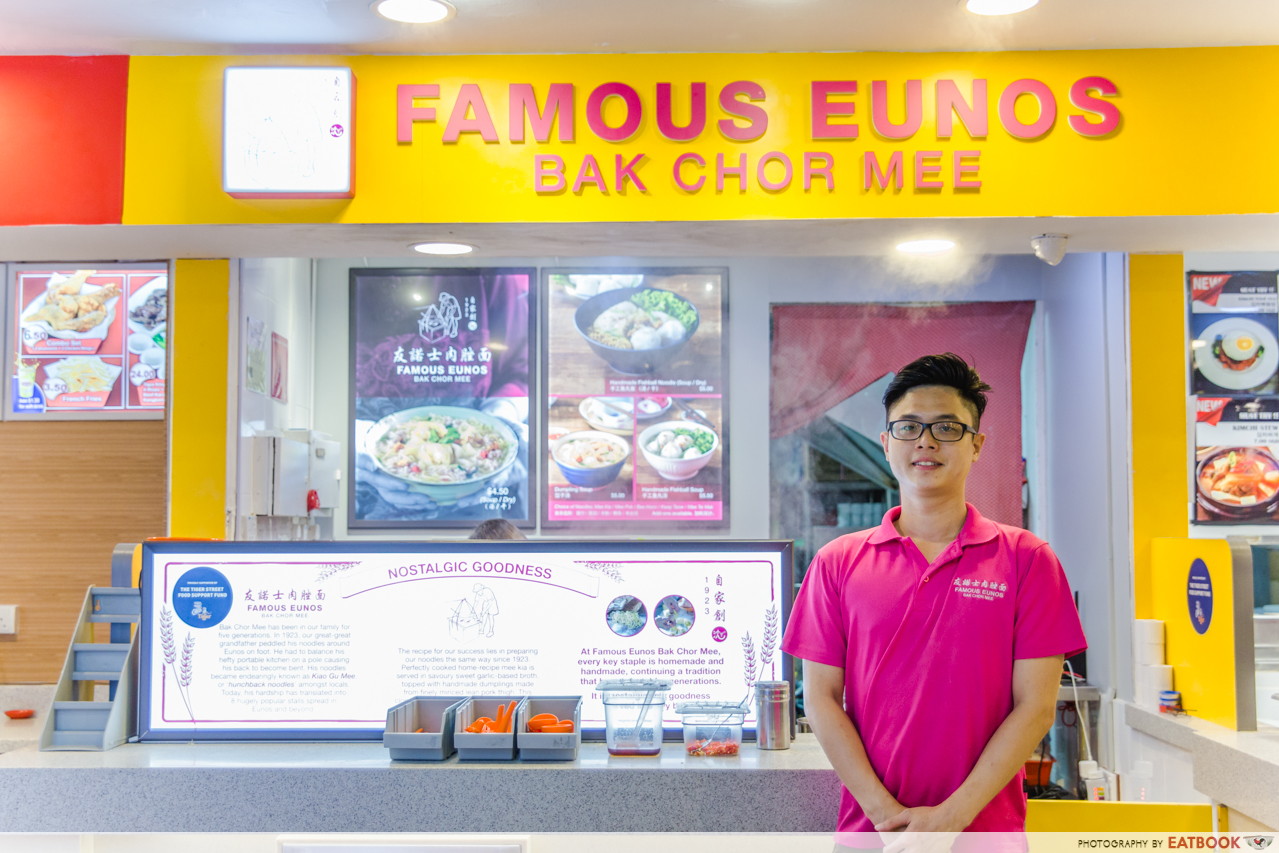 From his schooling days to when he entered the banking sector, Ler Jie Wei, 32, has been helping out at his family's bak chor mee business for the past 10 years. Started in the 1920s by his great-great-grandfather, Famous Eunos Bak Chor Mee has several outlets in Singapore, all helmed by Jie Wei's relatives.
After working as a banker for seven years, Jie Wei's desire to preserve his family's long-standing food business prompted him to leave the office job, undergo intensive training at his mother's stall, and open his own outlet at Lucky Plaza.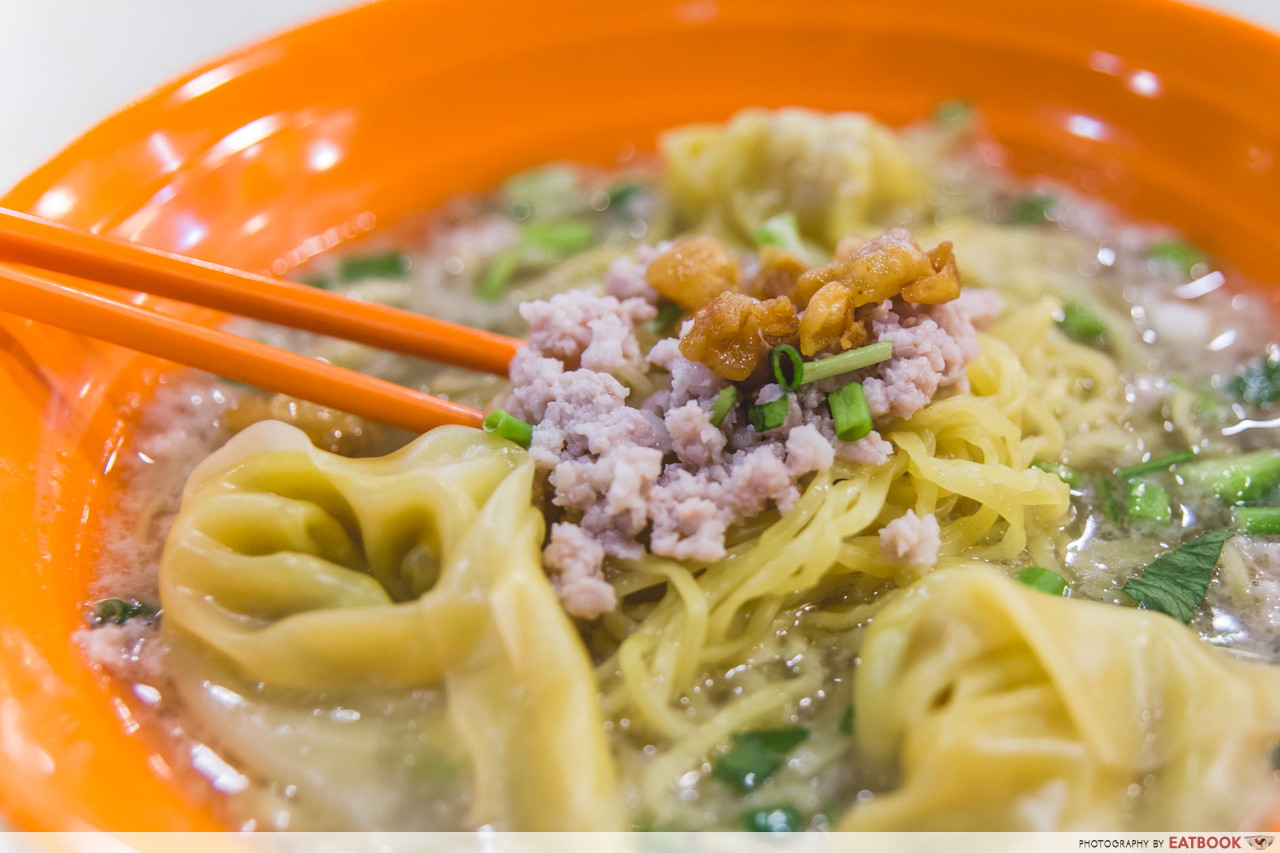 Although working in the kitchen is nothing new to him, preparing the dish from scratch and helming an entire stall on his own was a whole new ball game. Like many traditional hawkers, his mother prepared the dishes using only rough measurements, so replicating the family recipe proved to be a challenge. After many trials and errors, Jie Wei came up with a more consistent way of preparing the dish and is now working to find ways to maintain the texture of takeaways.
Constantly looking to improve the family business, Jie Wei used the grant given by Tiger Beer to engage brand consultants and customise machines that allow him to cook different types of noodles at the same time!
Address: 304 Orchard Road, #B1-038, Lucky Plaza Asian Food Mall, Singapore 238863
Opening hours: Daily 8am to 9pm
---
4. Pamela Loh, Jia Le Yong Tau Foo
---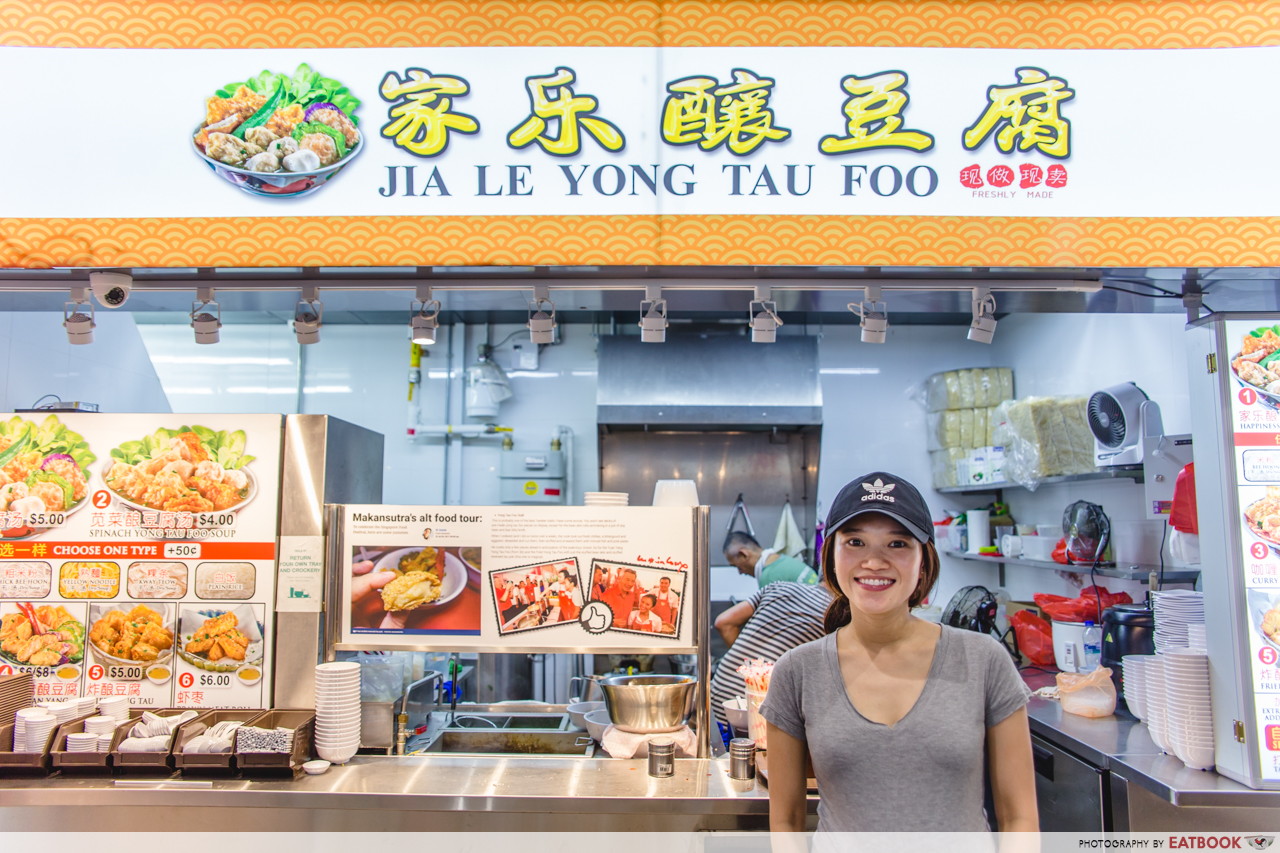 A soon-to-be mother, 32-year-old Pamela Loh first entered the hawker trade with the intention of spending quality time with her mother, who has been single-handedly running a dessert and yong tau foo stall for years. Despite having no prior experience in the food industry, the ex-banker derived great satisfaction in being able to lessen the burden of her mother and decided to further the business by opening her first stall, Jia Le Yong Tau Foo, at Woodlands.
As a young hawker managing a stall that sells a traditional dish, Pamela often found herself being looked down on and disrespected by senior cooks or workers. "Everyone tells me, 'Ah girl, this is not how you do it,' and they want to add their 'secret ingredients' inside", Pamela said.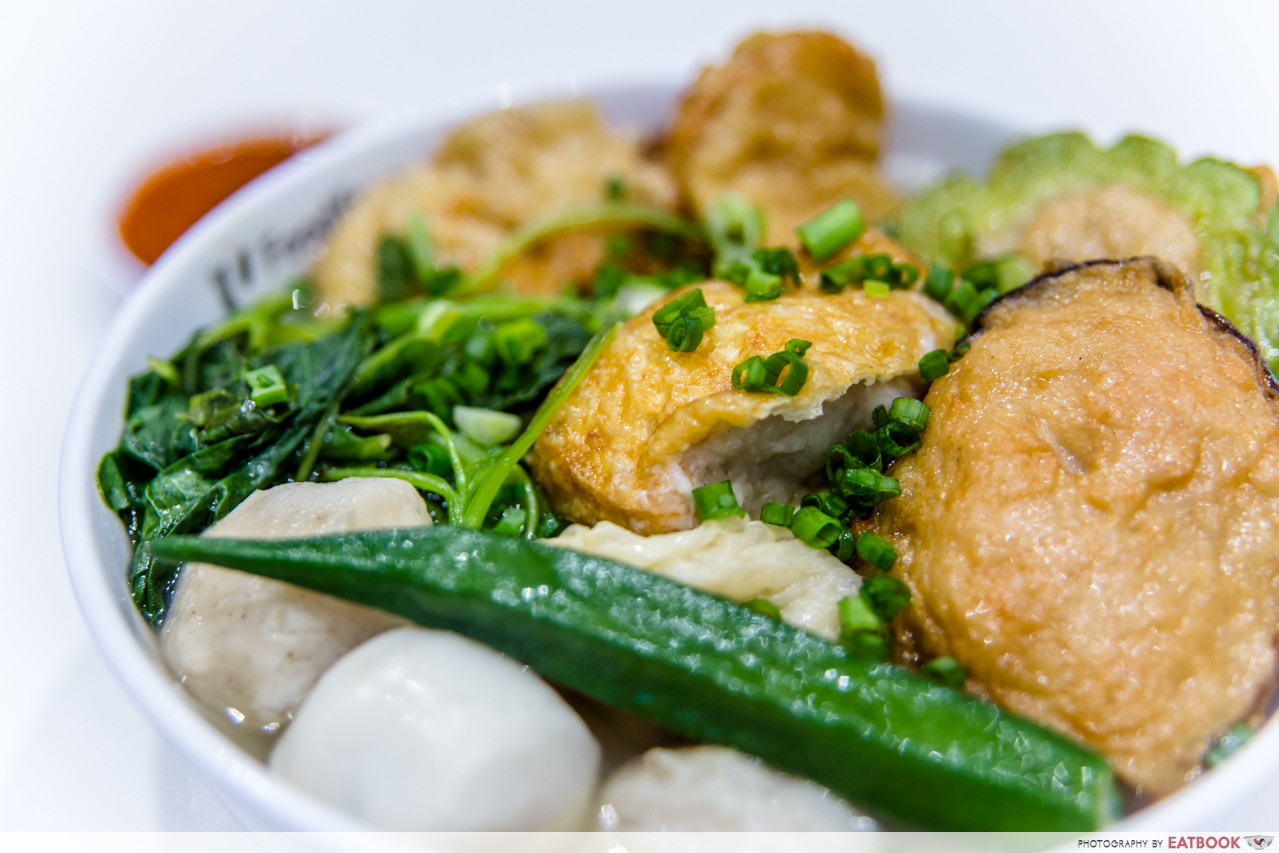 The initial months of learning to balance between being open-minded to comments, and also staying firm to her own beliefs were the hardest, on top of having to adjust to the entirely different working environment.
Despite these difficulties, Pamela finds herself enjoying her work. Her second stall, which is to open for 24 hours, is expected to be operating in full swing in October at Our Tampines Hub. Aside from covering the costs involved in setting up the new stall, the fund received from Tiger Beer also allowed Pamela to change some equipment. Instead of fire stoves, they now use electric stoves to shorten the time required to prepare each bowl of yong tau foo.
Address: 676 Woodlands Drive 71, #02-04, Kampung Admiralty, Singapore 730676
 Opening hours: Daily 9am to 9pm
---
5. Anthea Tan, Yam Mee Teochew Fishball Noodles
---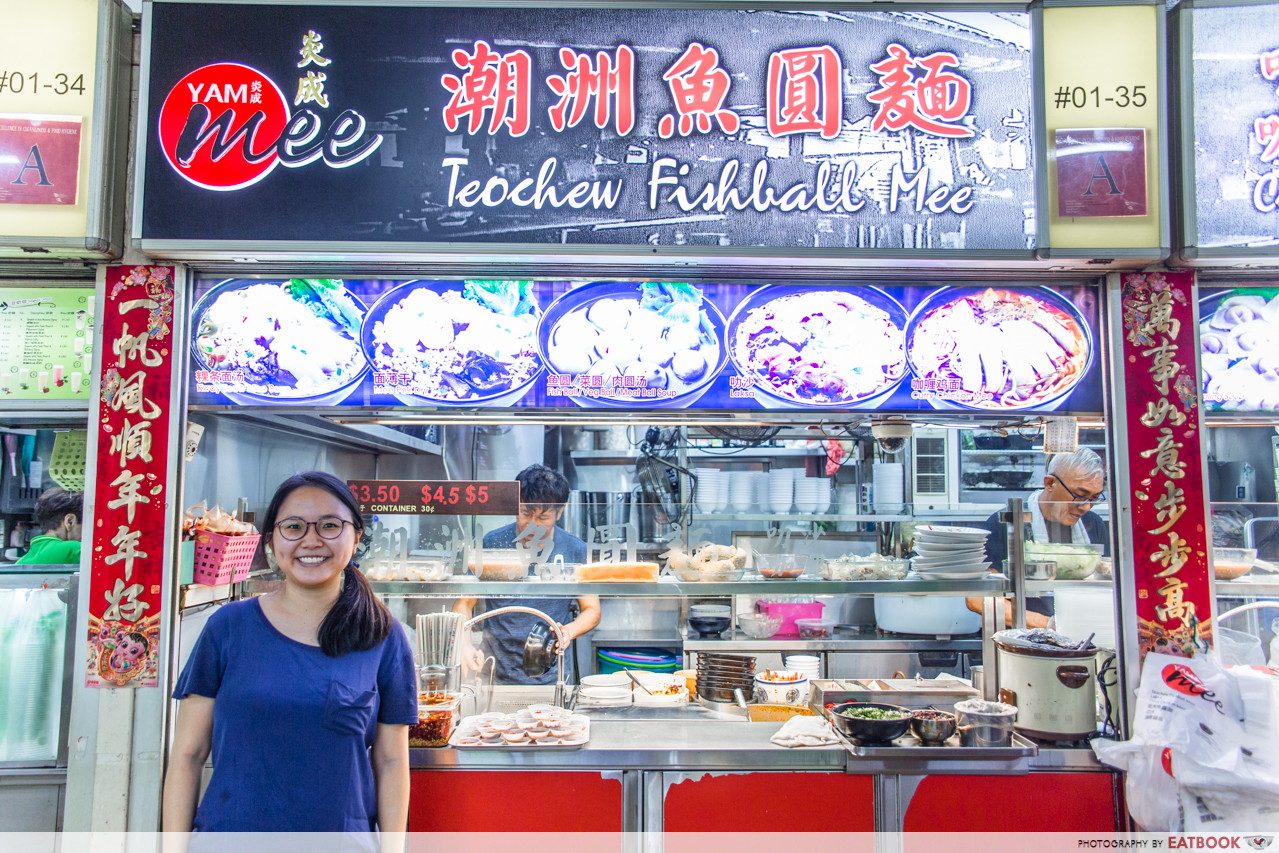 For the past three decades, the Tan family has been serving their signature fish ball noodles to loyal customers at Yam Mee Teochew Fishball Noodles at 209 Kovan Hawker Centre. Regular patrons would be familiar with the elderly couple behind the stoves, as well as their 25-year-old daughter, Anthea Tan, who has been helping out at the stall for years.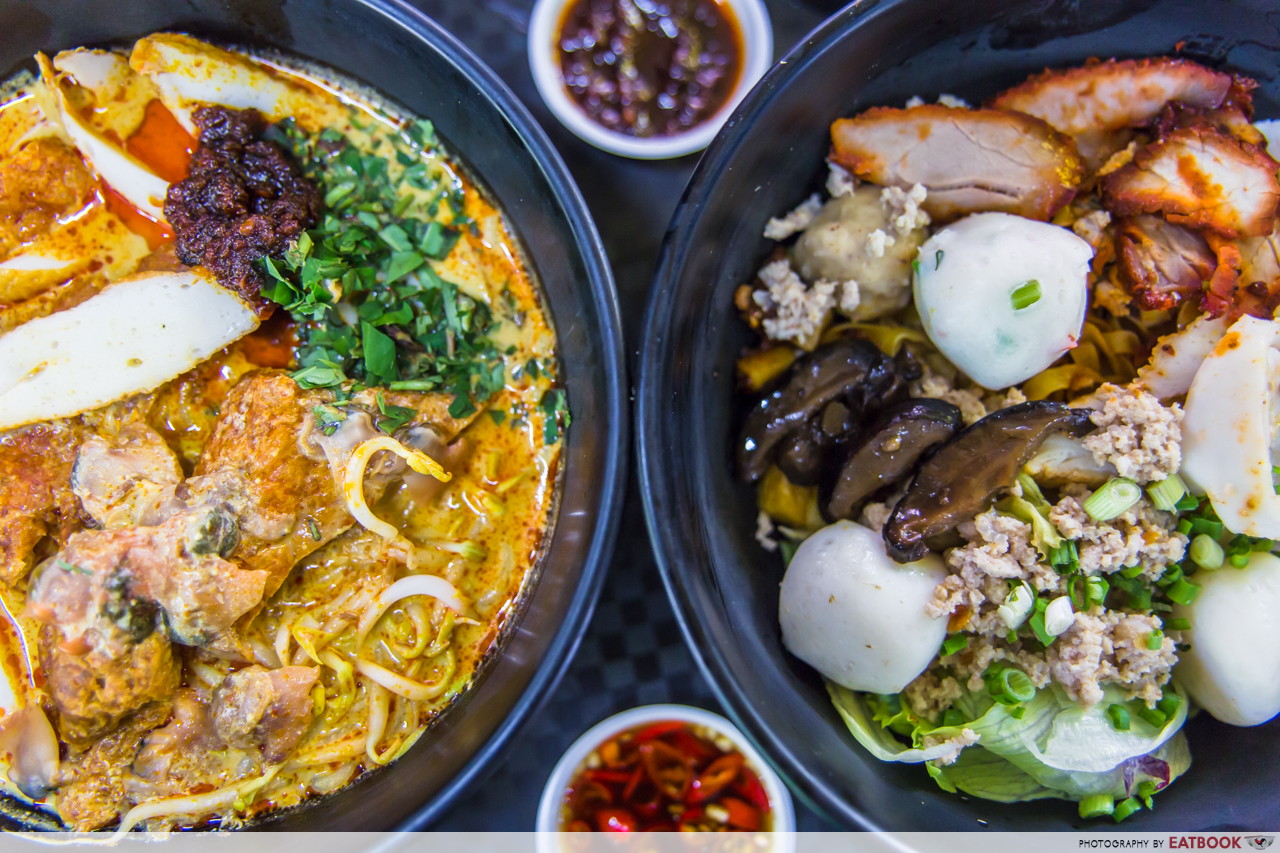 However, not many would know that the cheery young lady would soon be becoming her own boss. With the support of Tiger, the recent graduate managed to fulfill her family's wish to expand the business by opening her own branch at Yishun. Though slightly daunted by the prospect of having to endure even longer working hours when manning her own stall, Anthea finds comfort and satisfaction in knowing that she is furthering her family's business and is finally "in this together with them".
Just like the original stall in Kovan, Anthea will be serving their signature fish balls along with dishes such as laksa and chicken curry mee. But instead of just replicating her family's recipes, Anthea is continually experimenting and refining the ingredients, so as to improve the quality of the food she serves.
Address: 51 Yishun Avenue 11, #01-15, Yishun Park Hawker Centre, Singapore 768867
Opening hours: Daily 8am to 9pm
---
Hope for the fading hawker heritage
---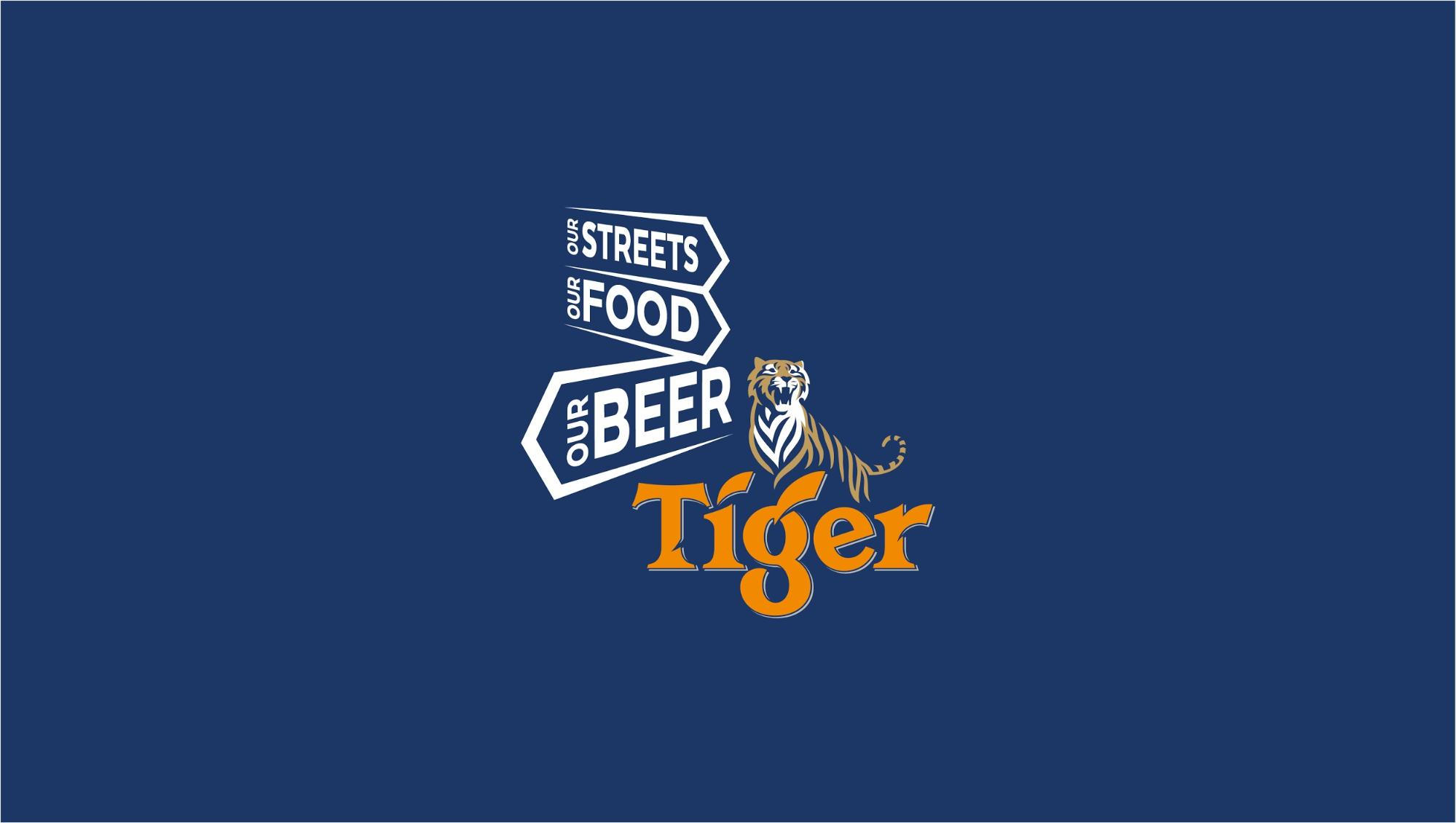 Even with the increasing spotlight given to discussions of the dying hawker culture in Singapore, not many have the courage to step up as a hawker and brave the hardships that the job entails.
The Tiger Street Food Support Fund 2017 is started by Tiger Beer in a bid to promote and support the continuation of the hawker trade. Among 135 applicants this year, 25 hawkers were chosen and they each received a $10,000 grant to either improve on their current stalls or expand their business. So check them out the next time you're craving for hawker food to show your support for our hawker trade!
Find out more about the chosen hawkers of the Tiger Street Food Support Fund 2017!
This post is brought to you by Tiger Beer Singapore.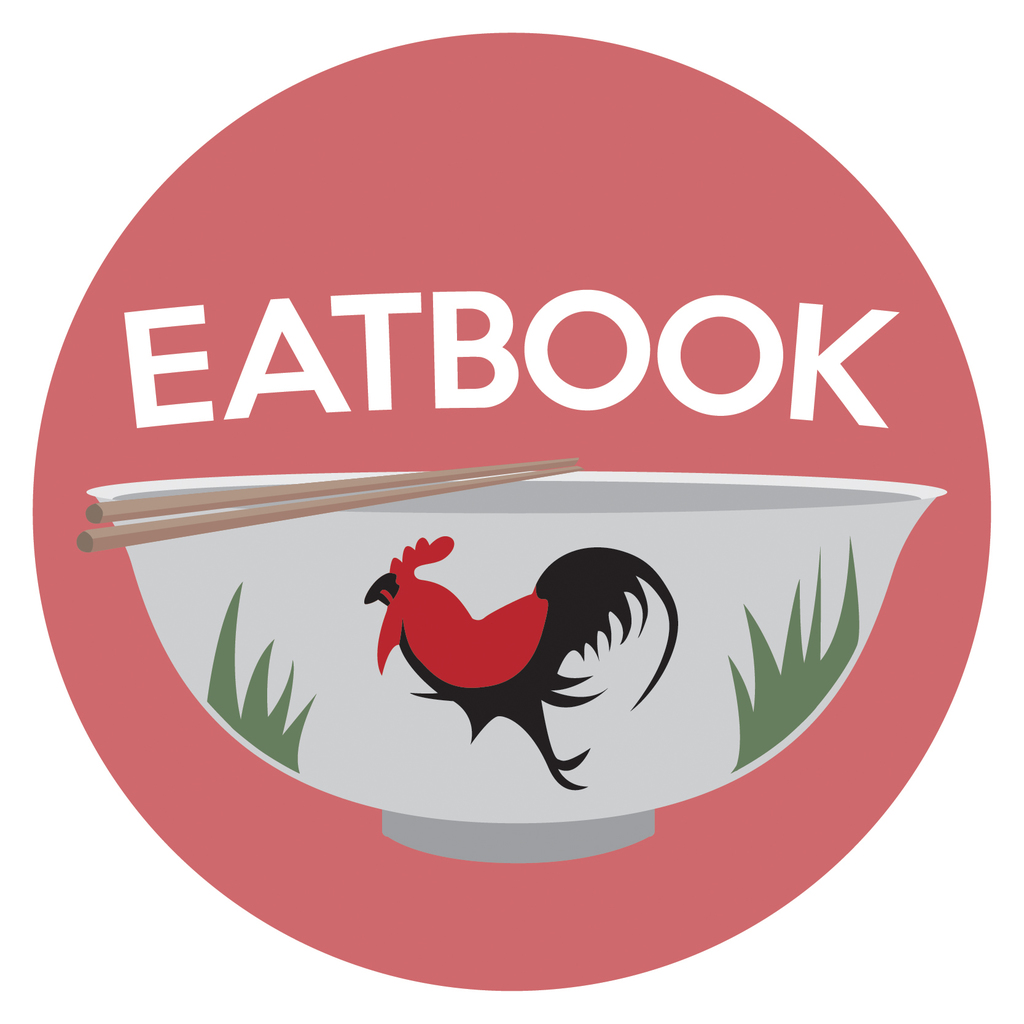 Drop us your email so you won't miss the latest news.