75 Ah Balling has matcha tang yuan and more
75 Ah Balling has been around for a long time. More specifically, they have been around for 73 years. That's longer than most of us have been alive.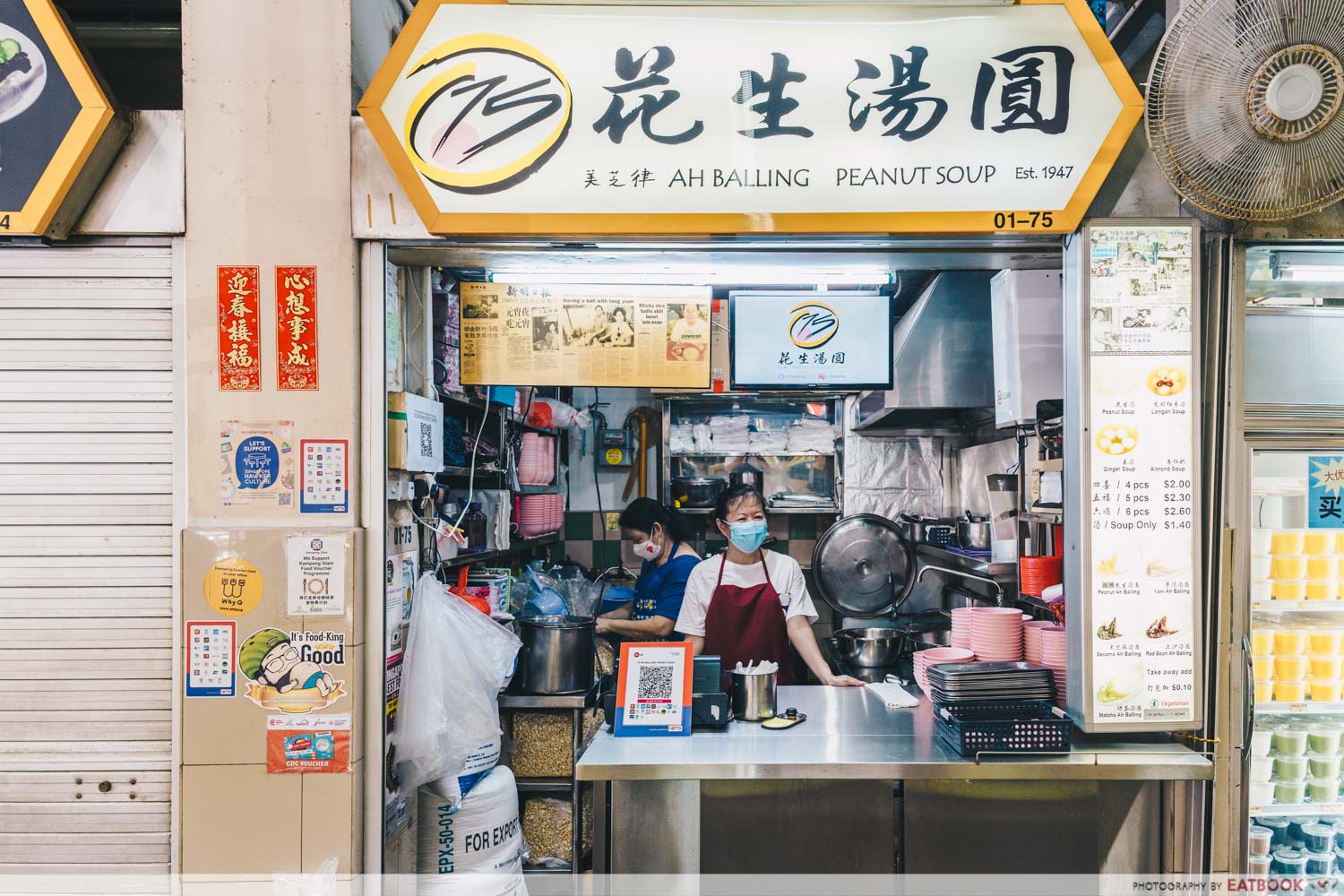 The story of 75 Ah Balling started in a little pushcart plying the streets of Jalan Sultan in 1947, from which Mr Aw Kim Chye sold his handmade Ah Balling in Peanut Soup. The 75 in their name commemorates the year they moved into their stall at Golden Mile Food Centre, and coincidentally, their unit number #01-75. It is now run by Mr Aw's descendants, who have also expanded the family business and commercialised the making of the Ah Balling.
Chow Zan Dessert Review: White Chendol And Peach Gum Desserts From $4 At Bugis
Food at 75 Ah Balling
Besides the traditional Peanut Soup ($1.40), 75 Ah Balling now has three other sweet soups ($1.40 each) ─ Ginger, Almond Milk and Longan Red Date, any of which you can pick to go along with your choice of Ah Balling. Personally, I found the soups, in general, to be a little on the sweet side.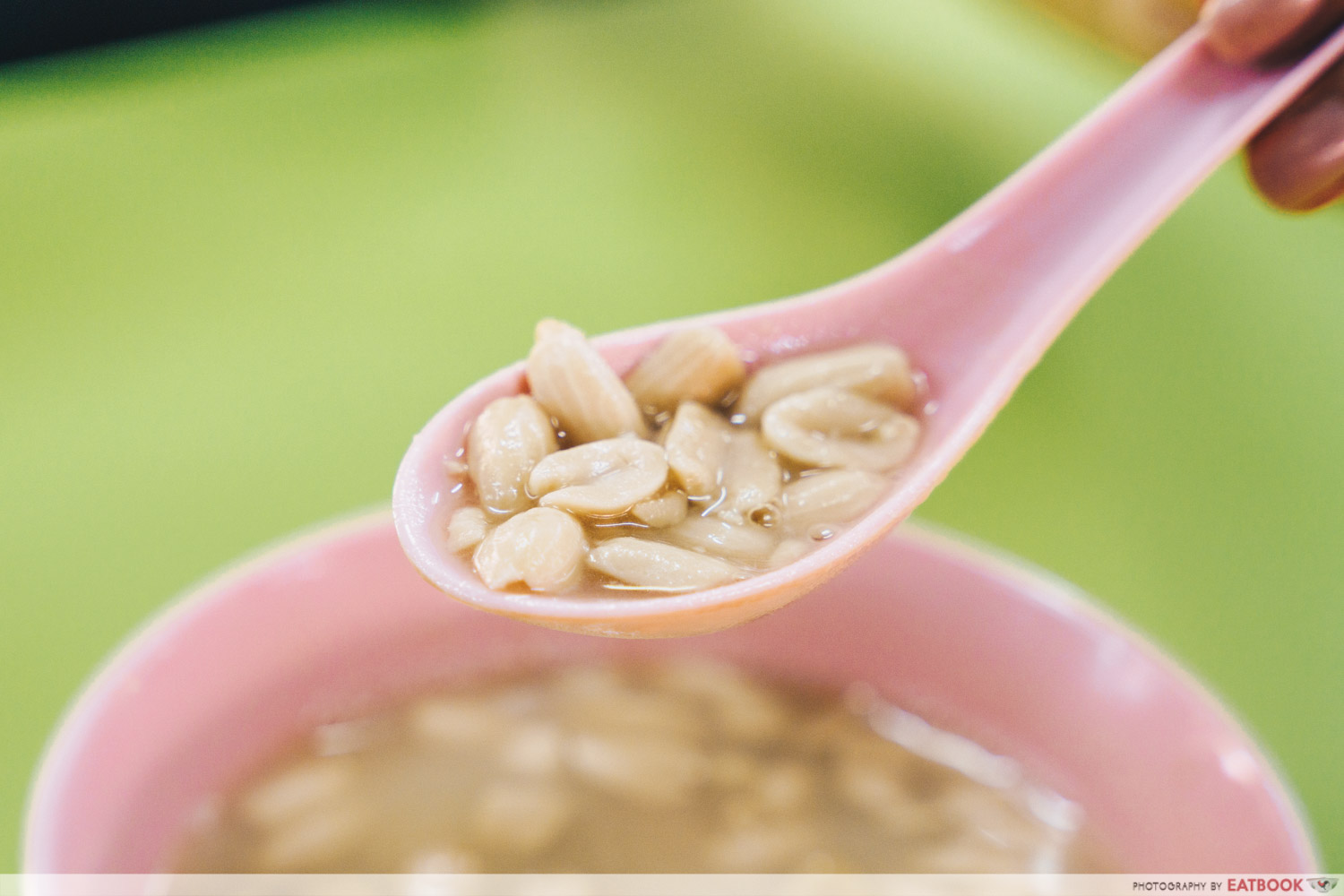 The Peanut Soup is the signature sweet soup at 75 Ah Balling. It was full of peanuts, which melted once I put each spoon of soup in my mouth, the bits of peanut balancing out the watery consistency of the soup. The soup is lightly fragrant and milky from the sheer quantity of peanut that is slowly boiled down.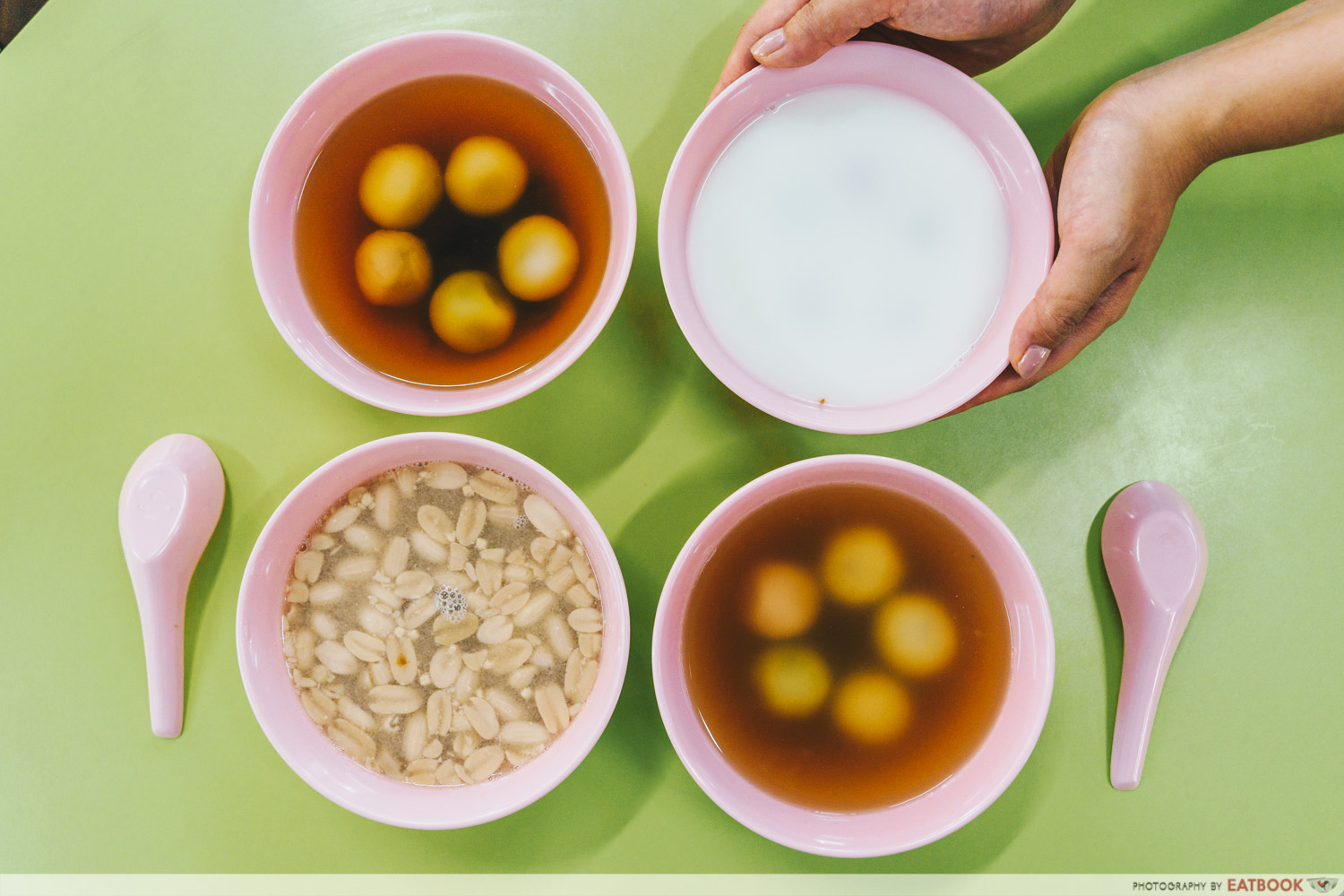 Longan Red Date is reminiscent of cheng tng, but without the many other ingredients that give cheng tng its complex, syrupy profile. As clear sweet soups go, this would be a good choice if you're looking for something light just to have a little sweetness on the side with your Ah Balling.
Of the four sweet soups, I liked the Almond Milk most, with its distinctive perfume of Chinese apricot kernels. Although I would have preferred it to be slightly less sweet, it was a comforting soup that would be nice to have on a cold, rainy day. 
A common remedy for colds and flus, Ginger Soup is also said to be great for indigestion, making this a great dessert to have after a heavy meal. It's sharp, but could afford to be punchier.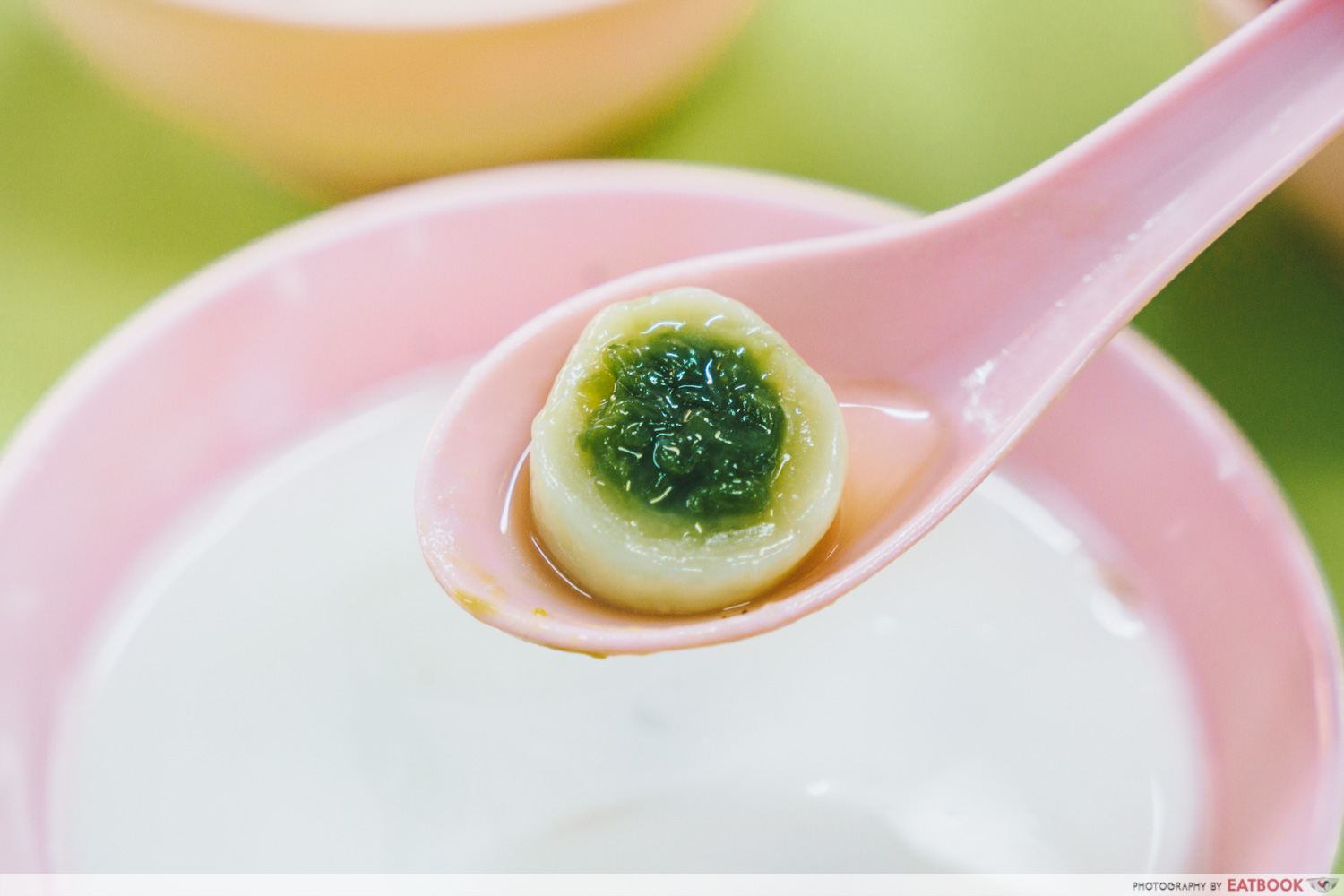 75 Ah Balling no longer makes the Ah Balling by hand, instead ensuring consistency with a factory producing Ah Balling for the brand's three branches. In keeping with the times, they have come up with uniquely-flavoured Ah Balling other than the traditional Peanut and Black Sesame. Today, they serve Matcha, Yam and even Red Bean Ah Balling.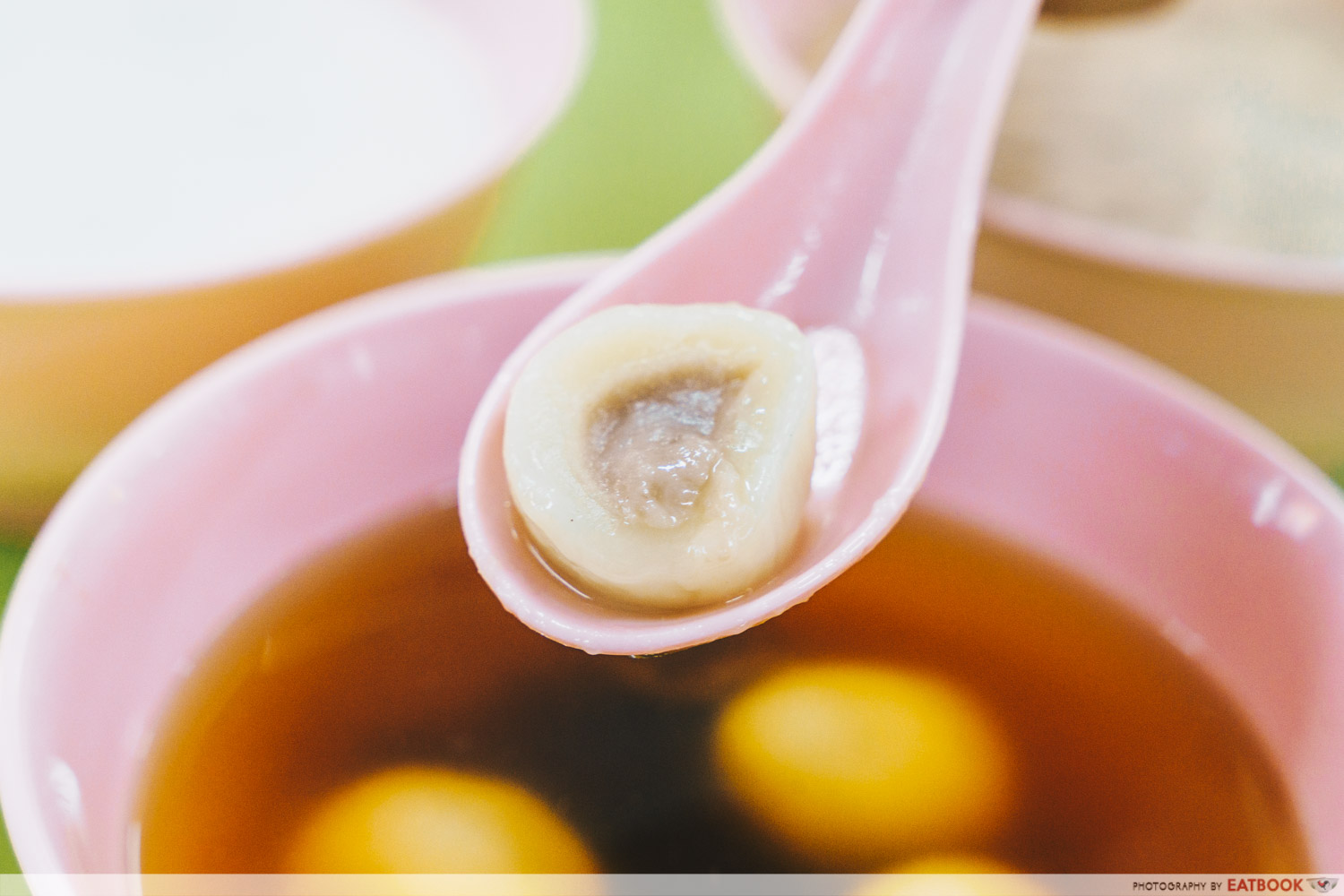 I liked the Yam Ah Balling, which had a smooth, sweet centre, but did not ooze out when I bit into it. It reminded me of eating a yam bao, an experience that repeated itself with the Red Bean and Matcha Ah Balling.
10 Matcha Dessert Cafes For Matcha Fondue, Tiramisu And Ice-Cream To Remind You Of Japan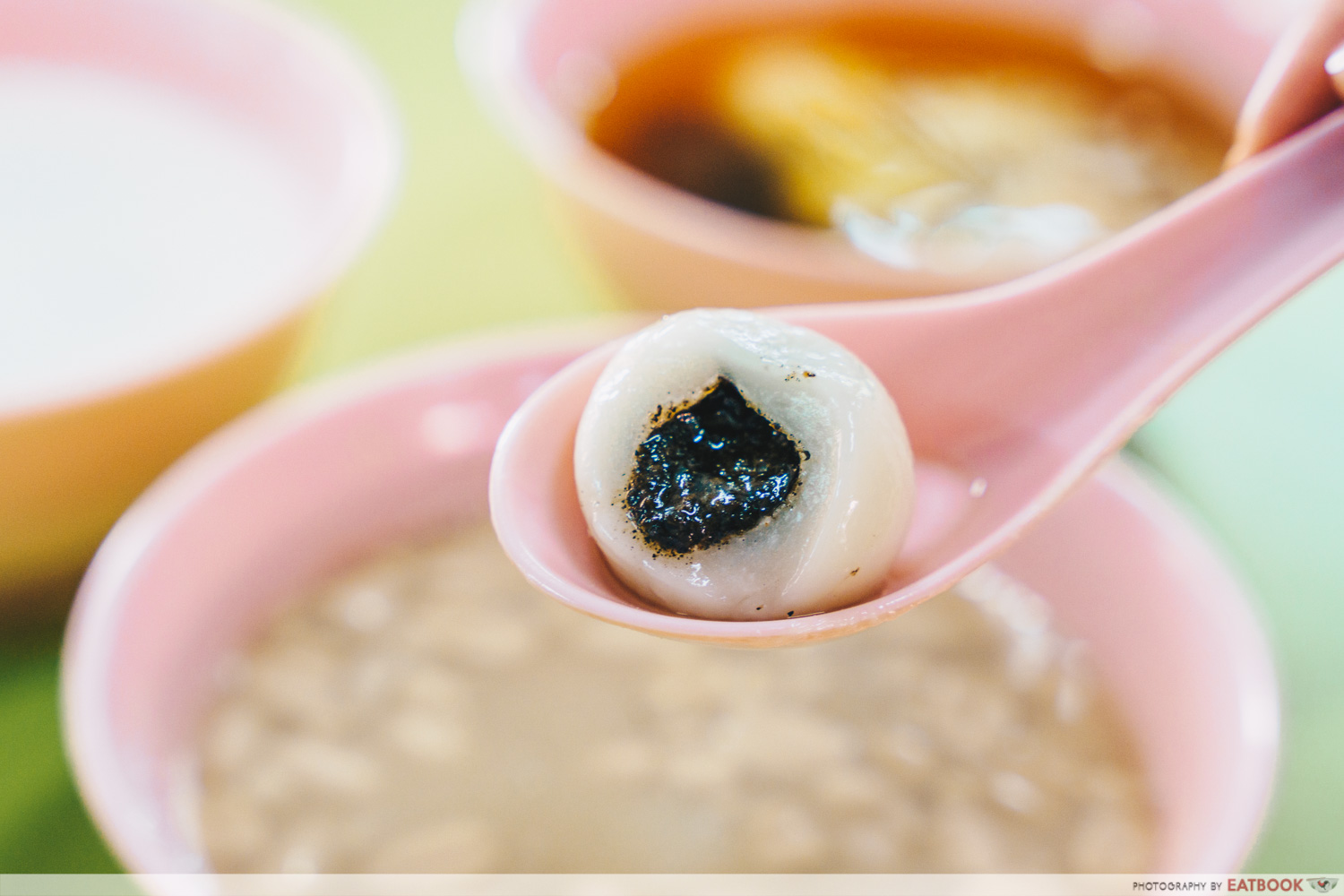 My dining companion and I were expecting the other Ah Balling to have exploding, molten fillings, but we were disappointed. The Peanut, while extremely fragrant, was crumbly and hard in the centre while the Black Sesame was stodgy. We can imagine that, cooked more thoroughly, they would be molten indeed.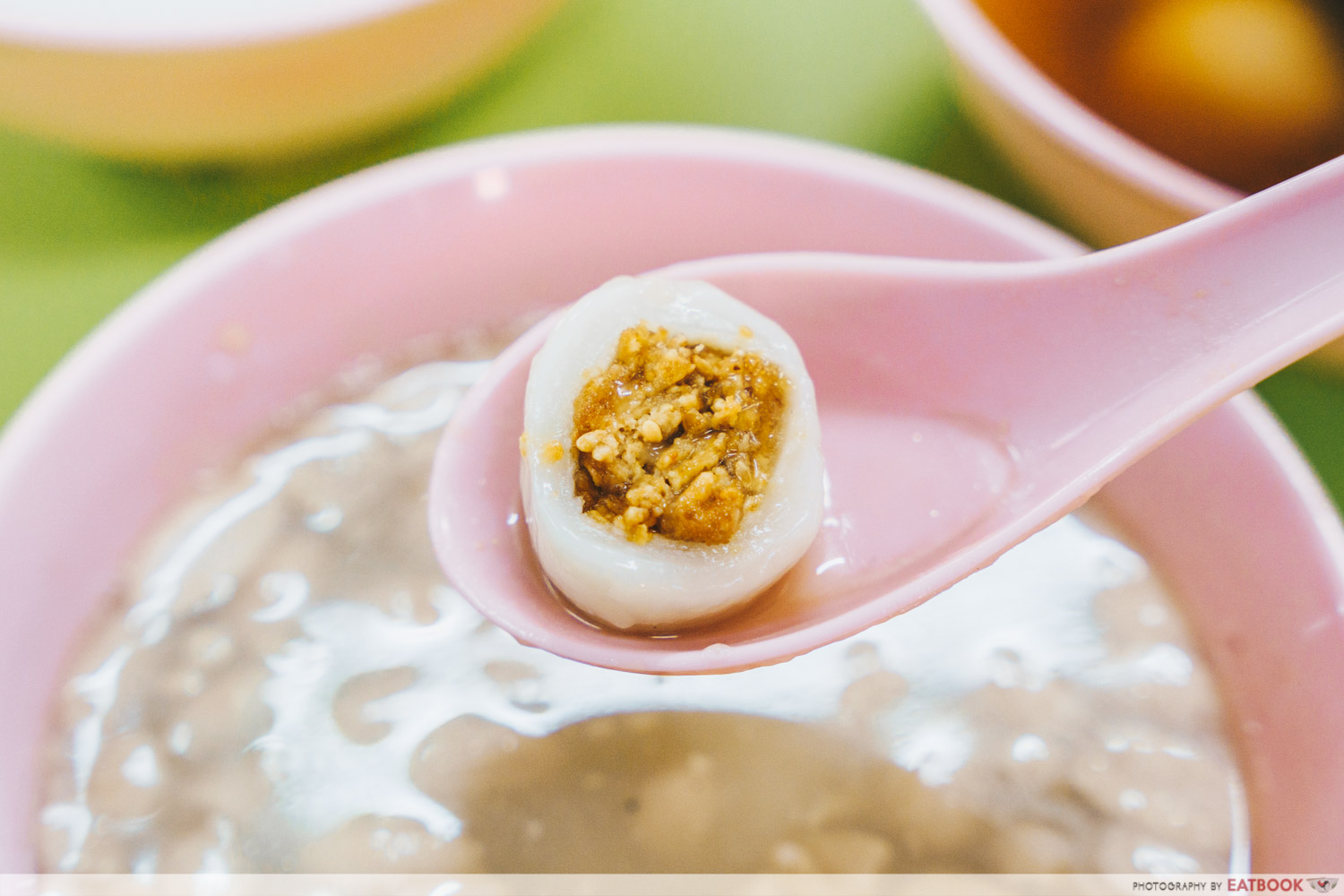 Another disappointment was the Ah Balling skins that were thick, gummy and, in some cases, hard. They were not the mochi-mochi texture that I was expecting, possibly because these are now factory-produced. To give credit where it's due, the skin of the Ah Balling is, unquestionably, very smooth.
Ambience at 75 Ah Balling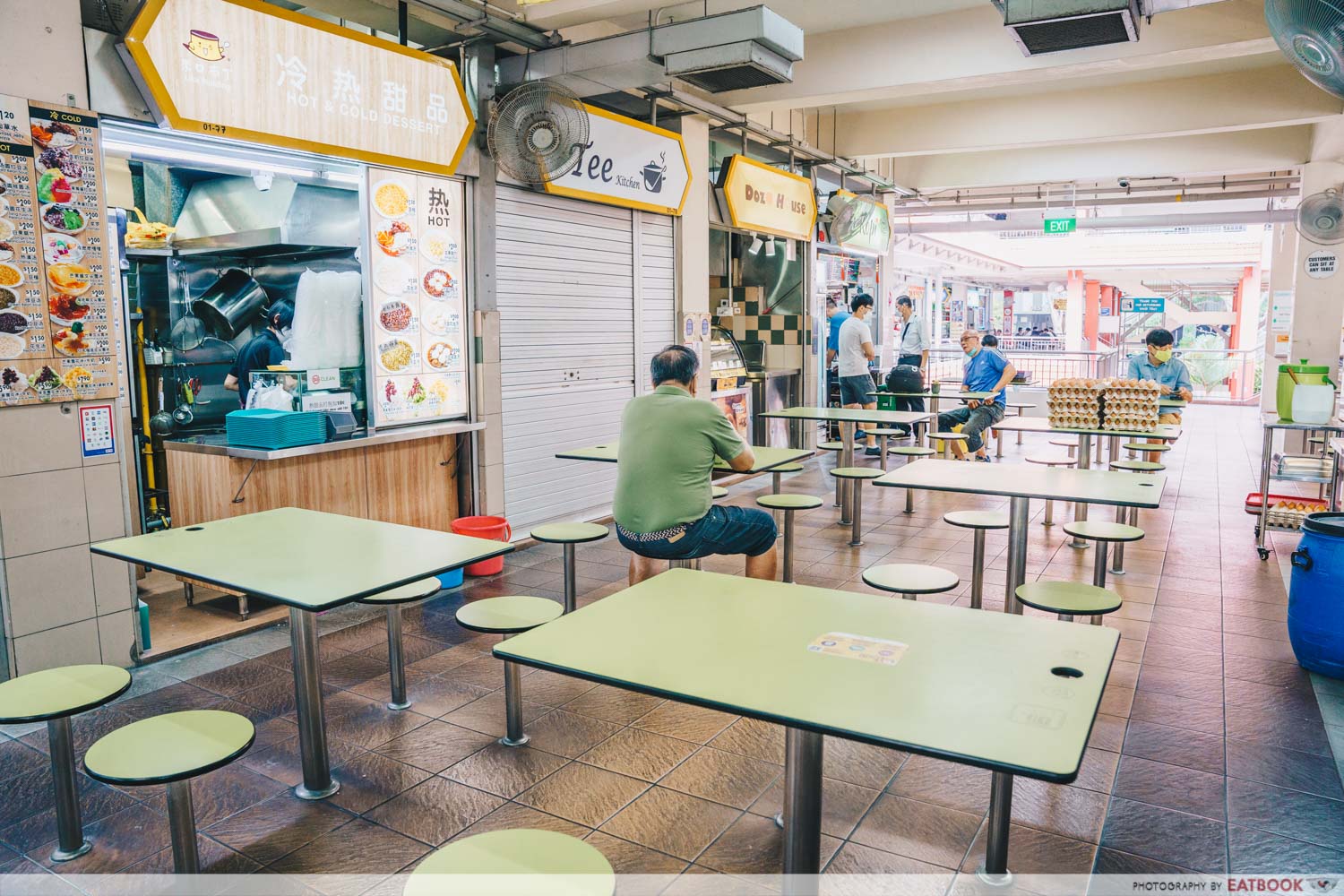 75 Ah Balling is located in one of the central aisles on the first floor of Golden Mile Food Centre. The area is well-ventilated, and there are powerful fans aplenty to make up for the humid weather. The Food Centre is generally well-maintained, and the space is decently clean. It's a short walk from Bugis MRT station, but there are also buses that ply the area.
The verdict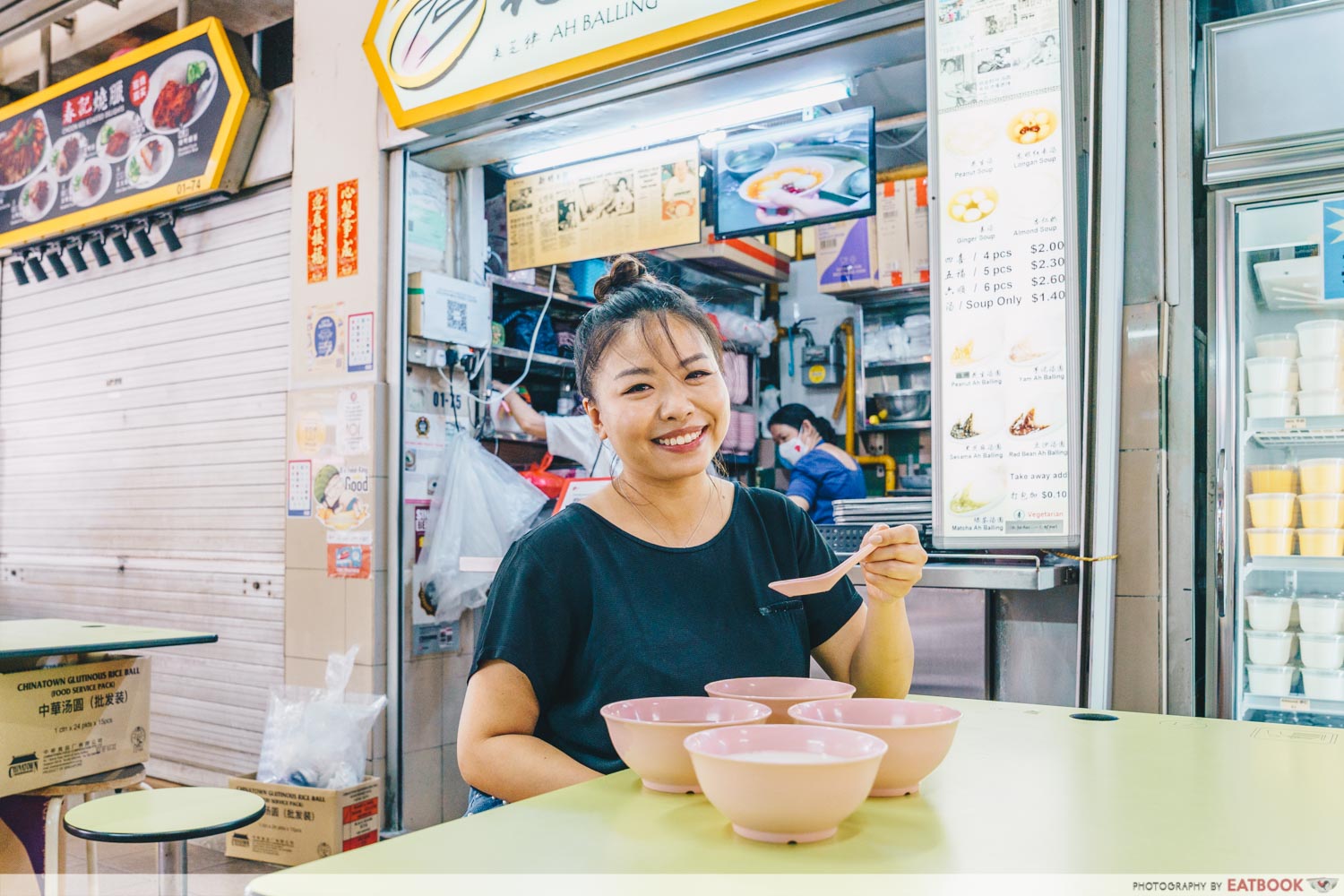 I've previously had the Peanut Ah Balling and Peanut Soup on several occasions and enjoyed them thoroughly, unlike my experience at 75 Ah Balling on this visit. I would put this down to a fluke, and not entirely discredit 75 Ah Balling based on this encounter. It didn't hurt that the aunties manning the stall were friendly souls who were very helpful and accommodating with our requests.
At $2 for 4 Ah Balling, $2.30 for 4 Ah Balling and $2.60 for 6 Ah Balling, it's a fairly cheap bowl of dessert. While I still prefer the traditional flavours of Peanut and Black Sesame, I can see how the newfangled Matcha would appeal to more contemporary tastes.
Flor Patisserie Review: IG-Worthy Japanese-Style Pastries With Yuzu Strawberry Tarts And More
Don't write 75 Ah Balling off yet, but in the meantime, you can also pop around to Flor for Japanese-inspired sweeties, or Chow Zan for other traditional desserts. You could also get your hands on 75 Ah Balling's tangyuan at any of their other outlets in Bedok North or Jurong West.
Address: 505 Beach Road, #01-75, Golden Mile Food Centre, Singapore 199583
Opening hours: Daily 10:30am to 8:45pm
Website
75 Ah Balling is not a halal-certified stall.
Photos taken by John Lery Villanueva.
This is an independent review by Eatbook.sg.
Summary
Pros
– Upholding tradition
– Modern flavours
Cons
– Soup can be less sweet
– Ah Balling skin can be less thick
– Ah Balling filling can be more molten
Recommended dishes: Peanut Soup with Assorted Ah Balling (From $2)
Opening hours: Daily 10:30am to 8:45pm
Address: 505 Beach Road, #01-75, Golden Mile Food Centre, Singapore 19958