House of Dessert in Tampines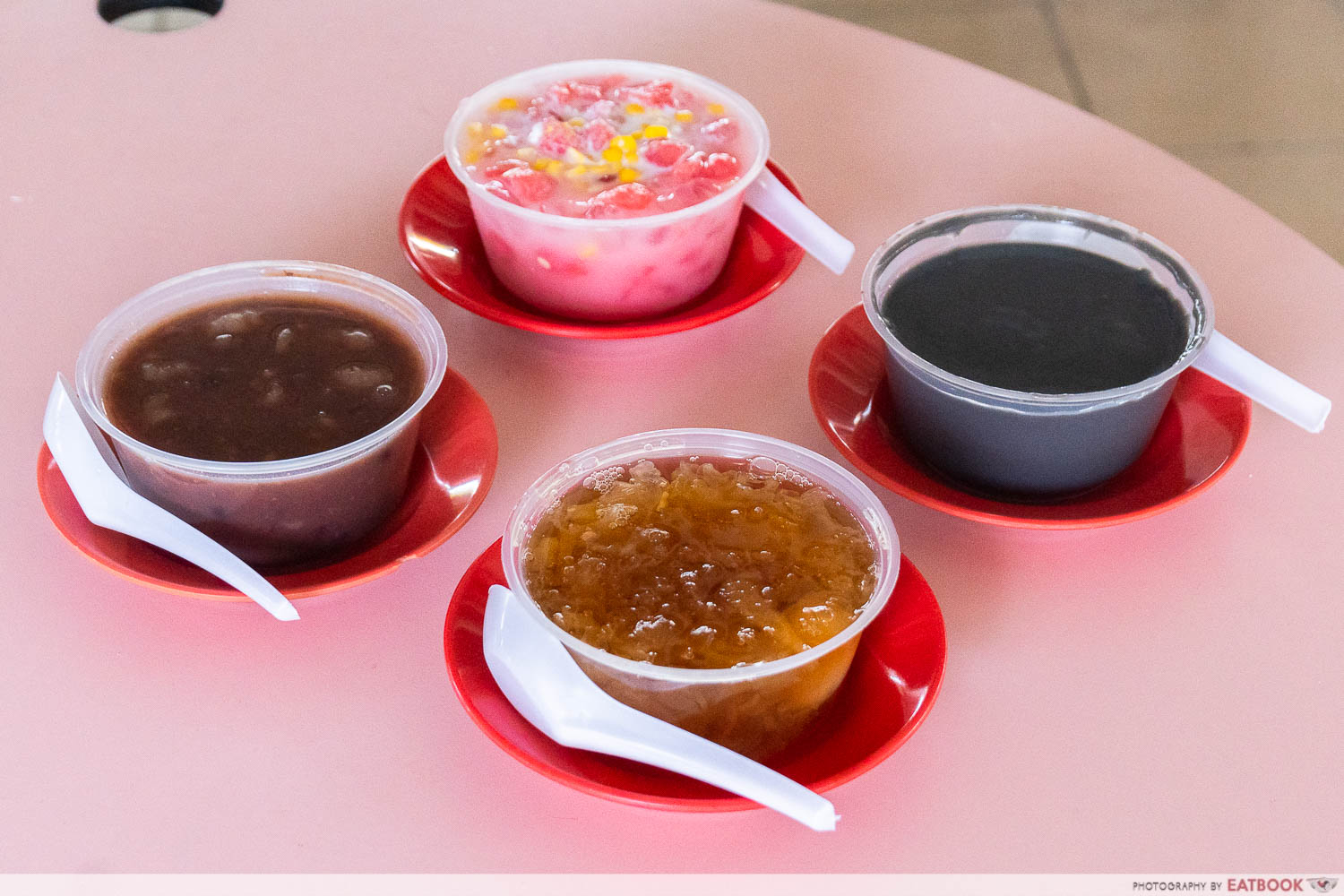 Being quite a fan of sweet treats, I was stoked to find this old-school dessert stall just a stone's throw away from my house. House Of Dessert is located in the famous Tampines Round Market & Food Centre, and serves a unique watermelon ball dessert, along with many other traditional ones as well.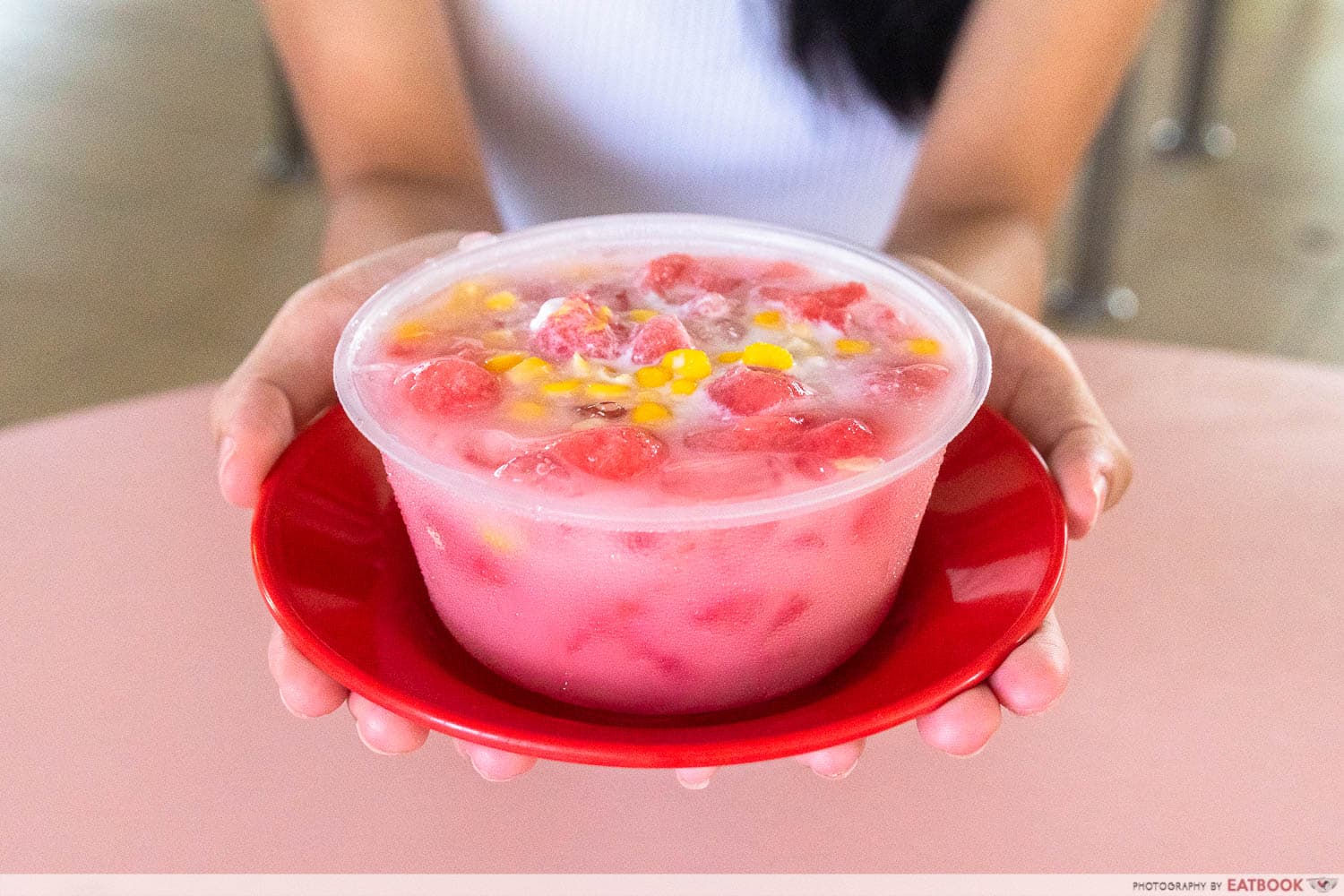 I started off with a bowl of their best-selling Watermelon Ball ($1.50) that contained numerous rounds of fresh watermelon, a handful of corn, ice, and coconut milk. Upon approaching the stall, I could already see the store owners scooping out spoonfuls of watermelon from the fruit itself, preparing the dessert bowls for the day. Do take note that this special dessert is only available on Wednesdays!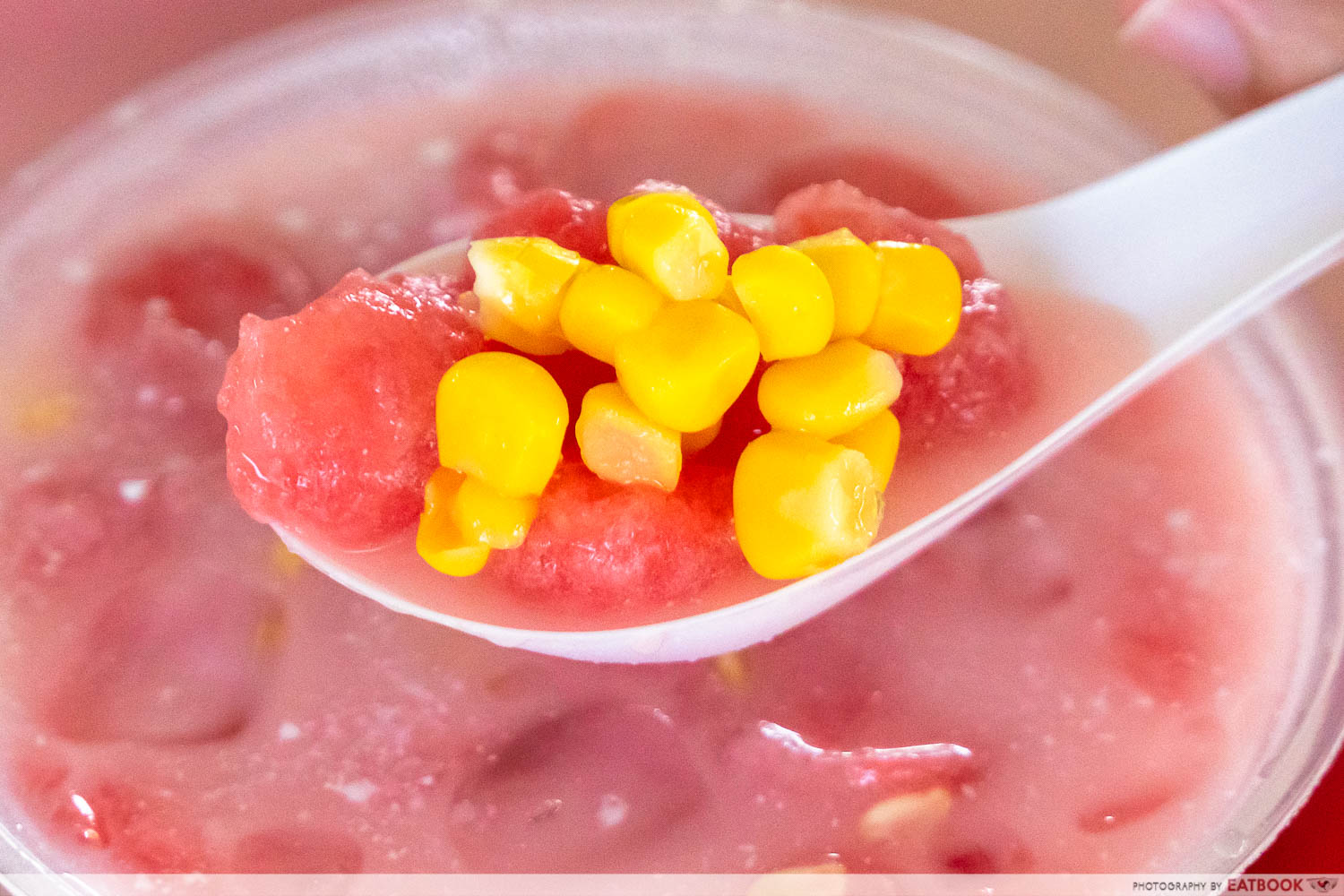 The watermelon balls were extremely sweet and juicy, while the corn added a nice crunch to the dessert. This was definitely a refreshing treat that combats the sweltering heat, with the cooling watermelon and ice cubes. I also enjoyed it as it was not too jelak, as all the sweetness came purely from the watermelon, corn, and coconut milk, with no added sugar involved. 
JOFA Meepok Review: New Hawker Stall Serving Zhnged-Up Mee Pok With Fried Fish Sticks, Scallops And More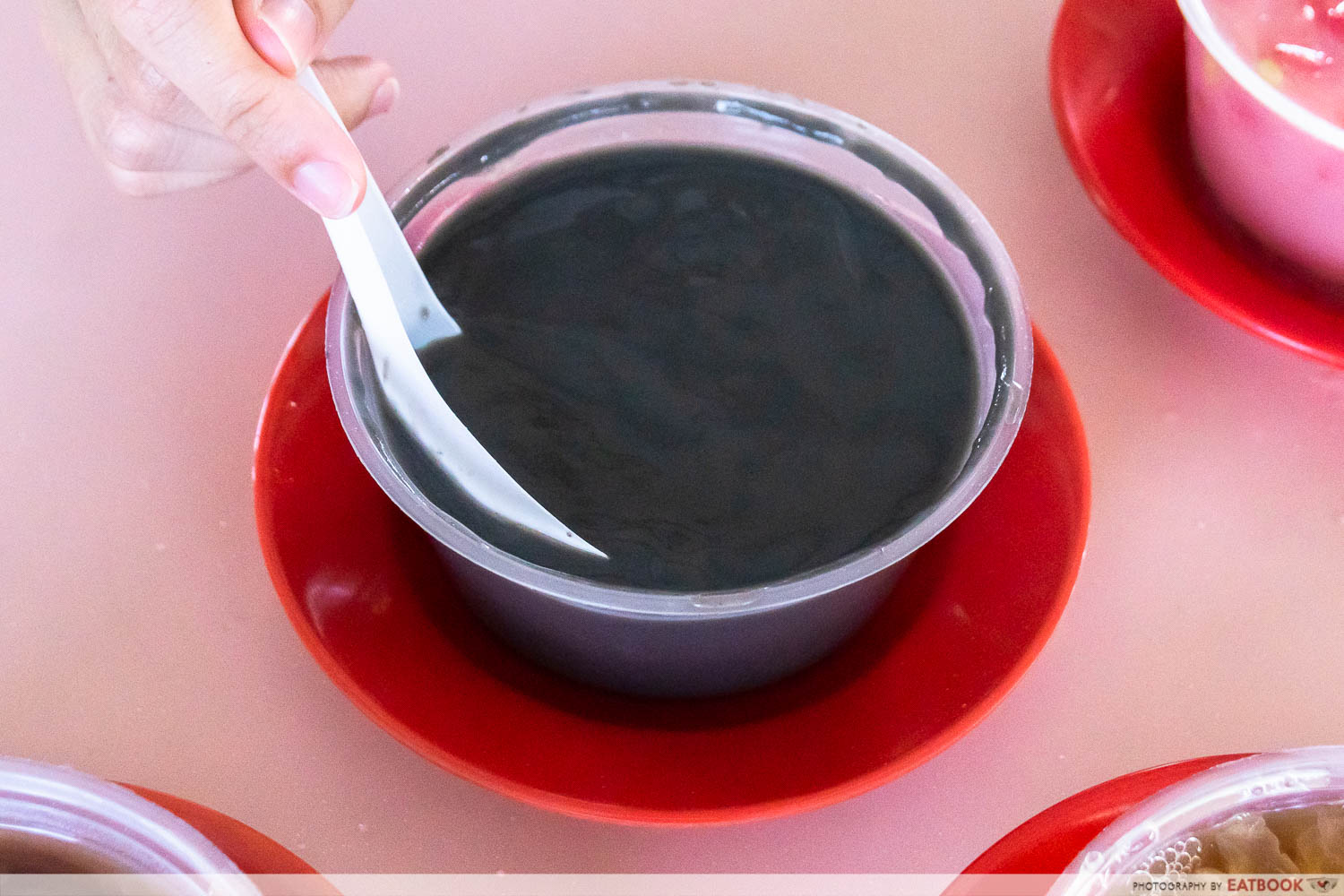 The next item I tried was the Black Sesame Paste ($1.50) that saw a thick aromatic paste that looked extremely smooth. It seemed to have a grey-ish hue that was slightly lighter than the black sesame pastes I see at other dessert stalls.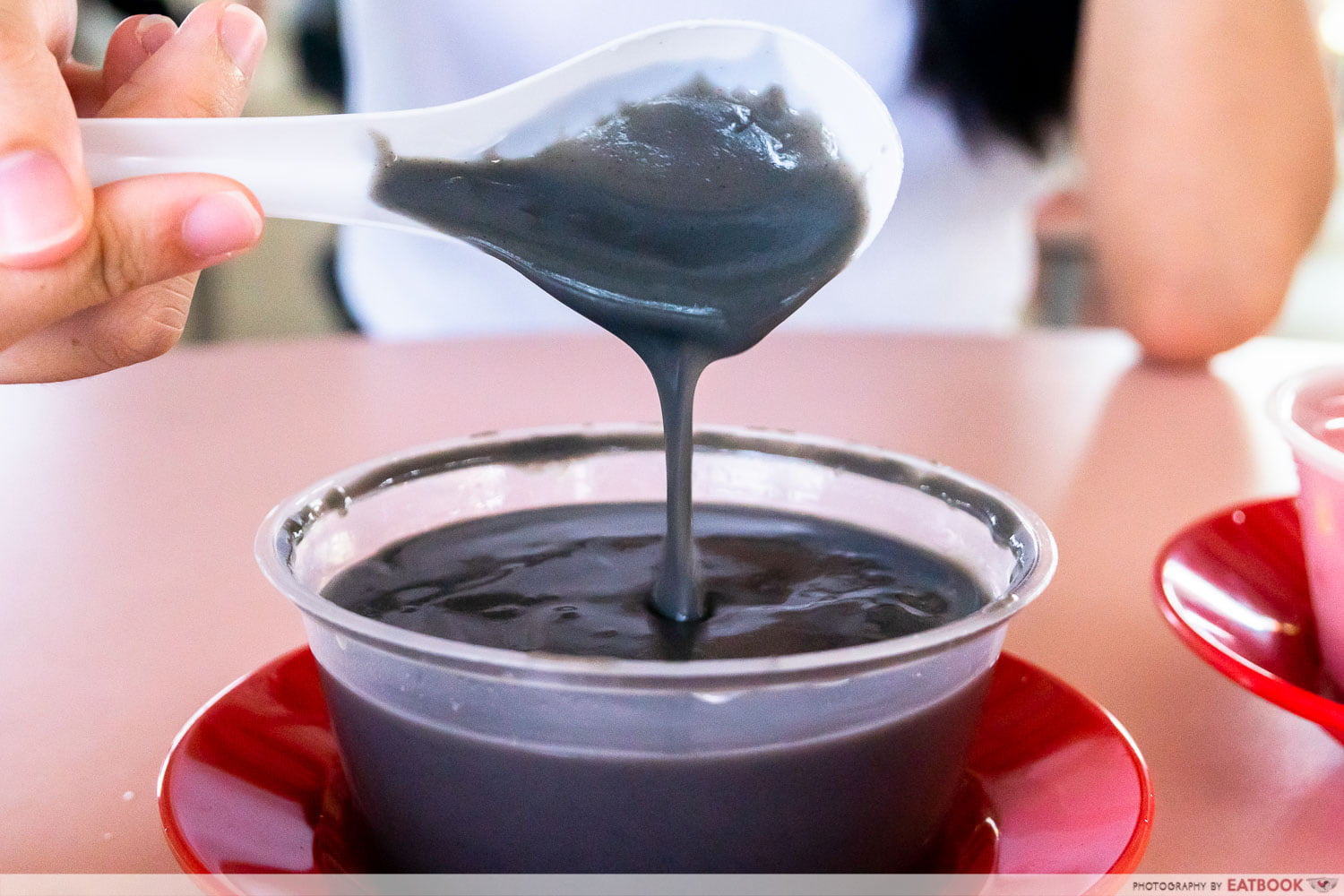 The black sesame flavour was rather mild to my disappointment, however, I appreciated how this dessert was not too sugary. There was still a hint of fragrance from the black sesame, but this was overall a light-tasting dessert. The consistency was not too thick, making this quite palatable and enjoyable.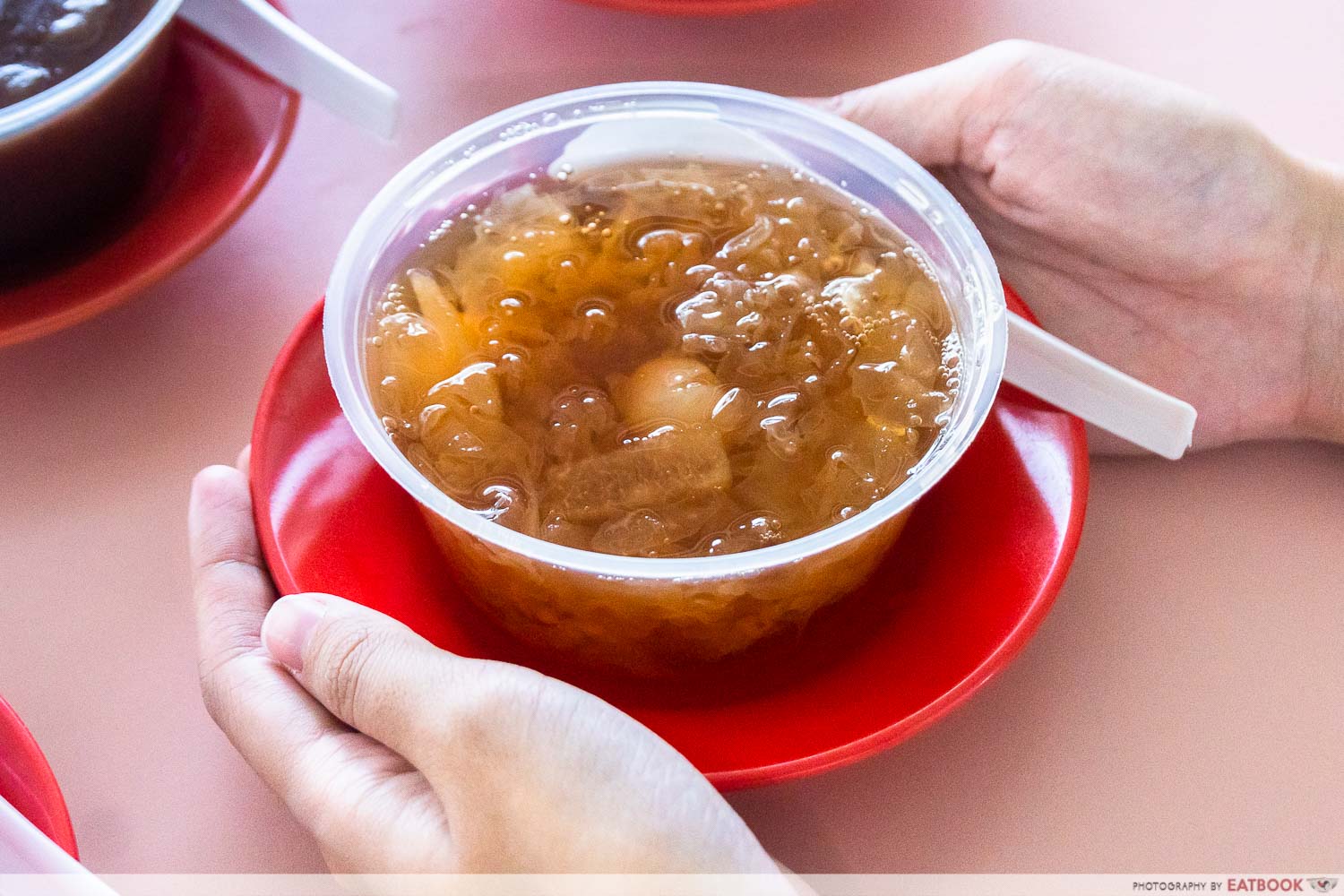 Going for a Singaporean-favourite dessert, I went for the classic Cheng Tng ($1.50) that came with white fungus, logan, ice, and a decadent sweet soup. At first glance, this looked like a typical bowl of cheng tng, with all the usual suspects involved.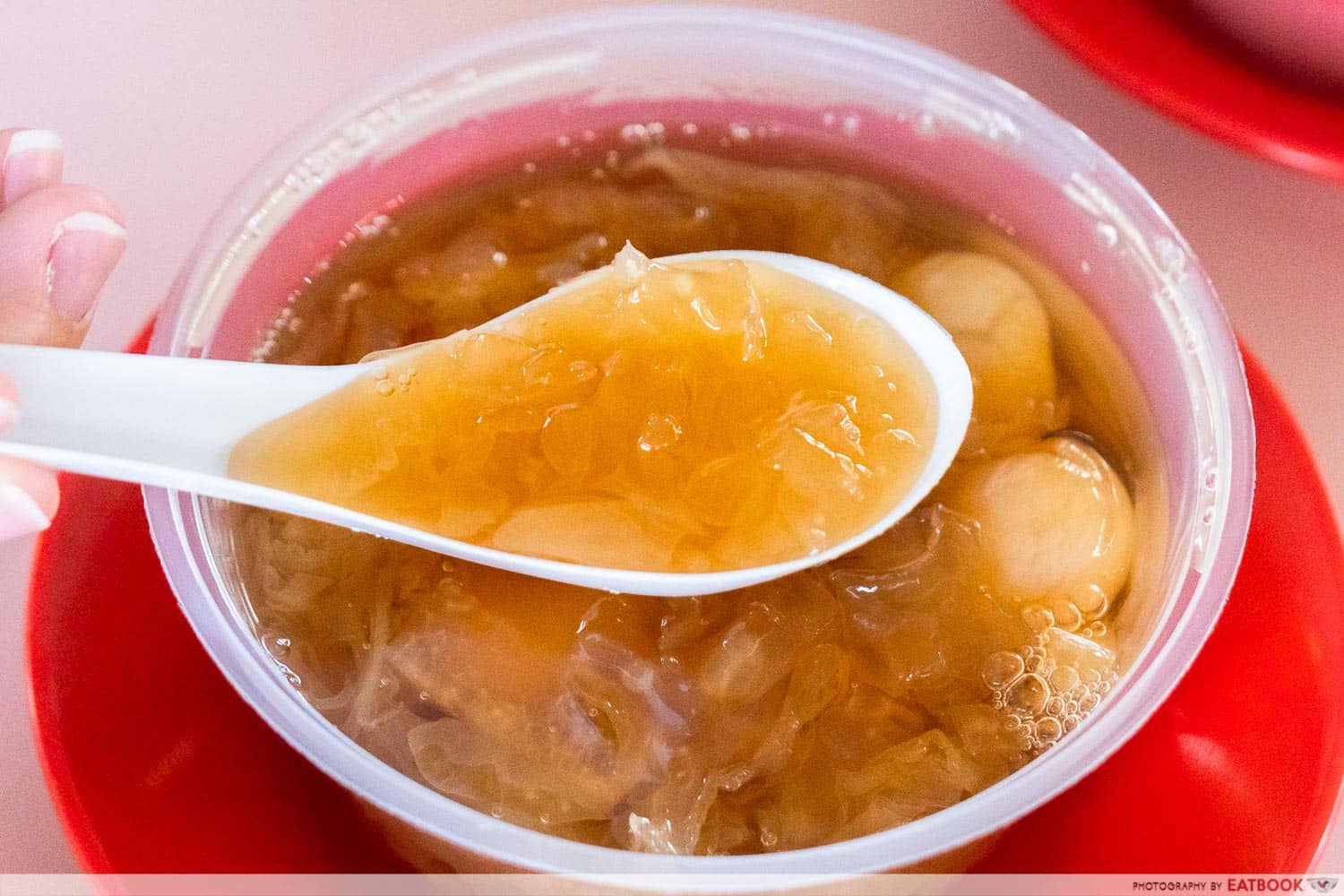 The white fungus was extra crunchy, while the longans were juicy and soft. Taking a mouthful of ice with every spoonful of soup was extremely refreshing, allowing me to combat the sweltering heat. The cheng tng had a pleasant hint of sweetness that came from the longan, barley, and dates that they use to boil the broth.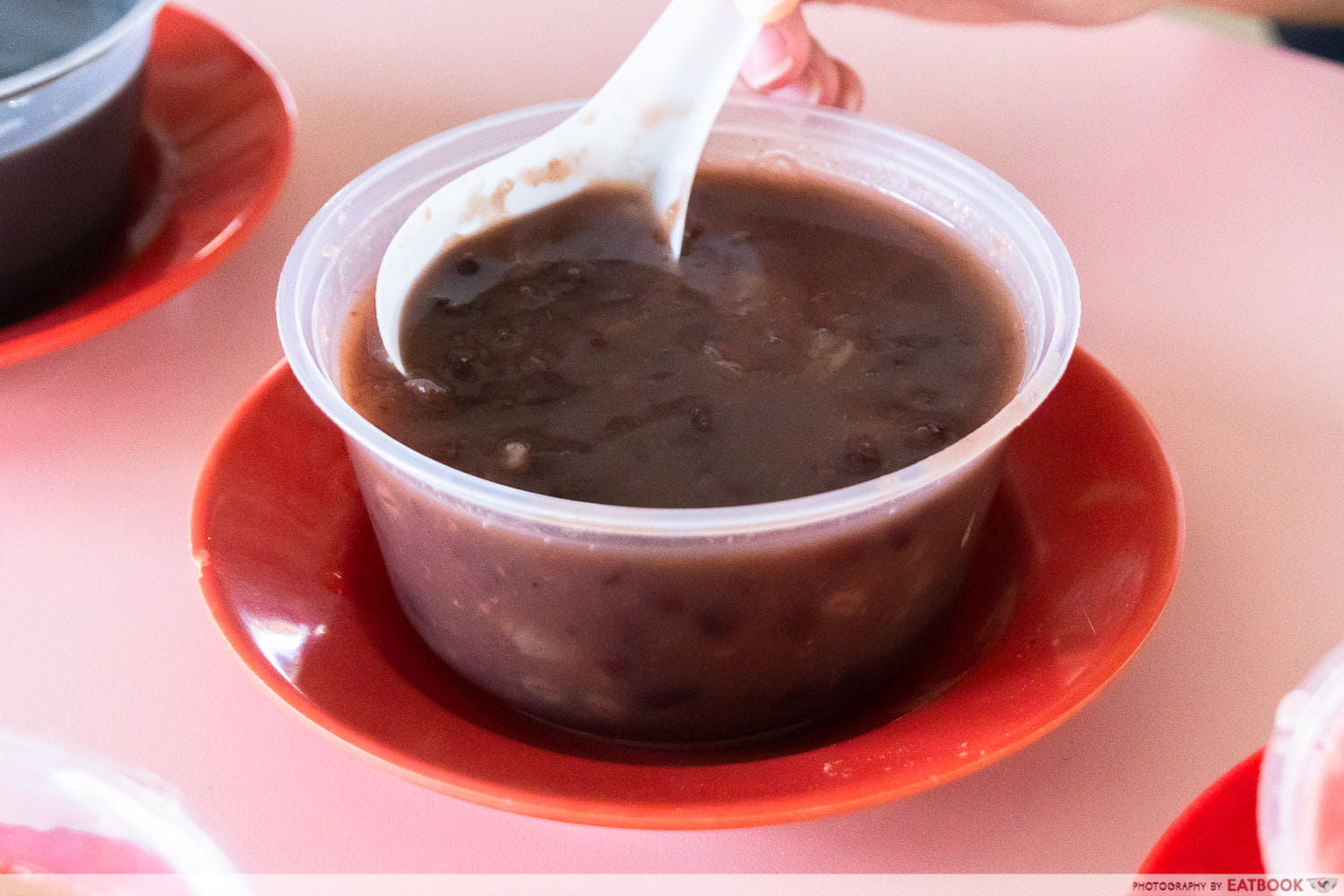 Finally, I went for the Red Bean Soup ($1.50) that featured a brownish soup with red beans, lotus seeds, and barley swimming within. The soup was quite thick, and looked fairly promising at first glance.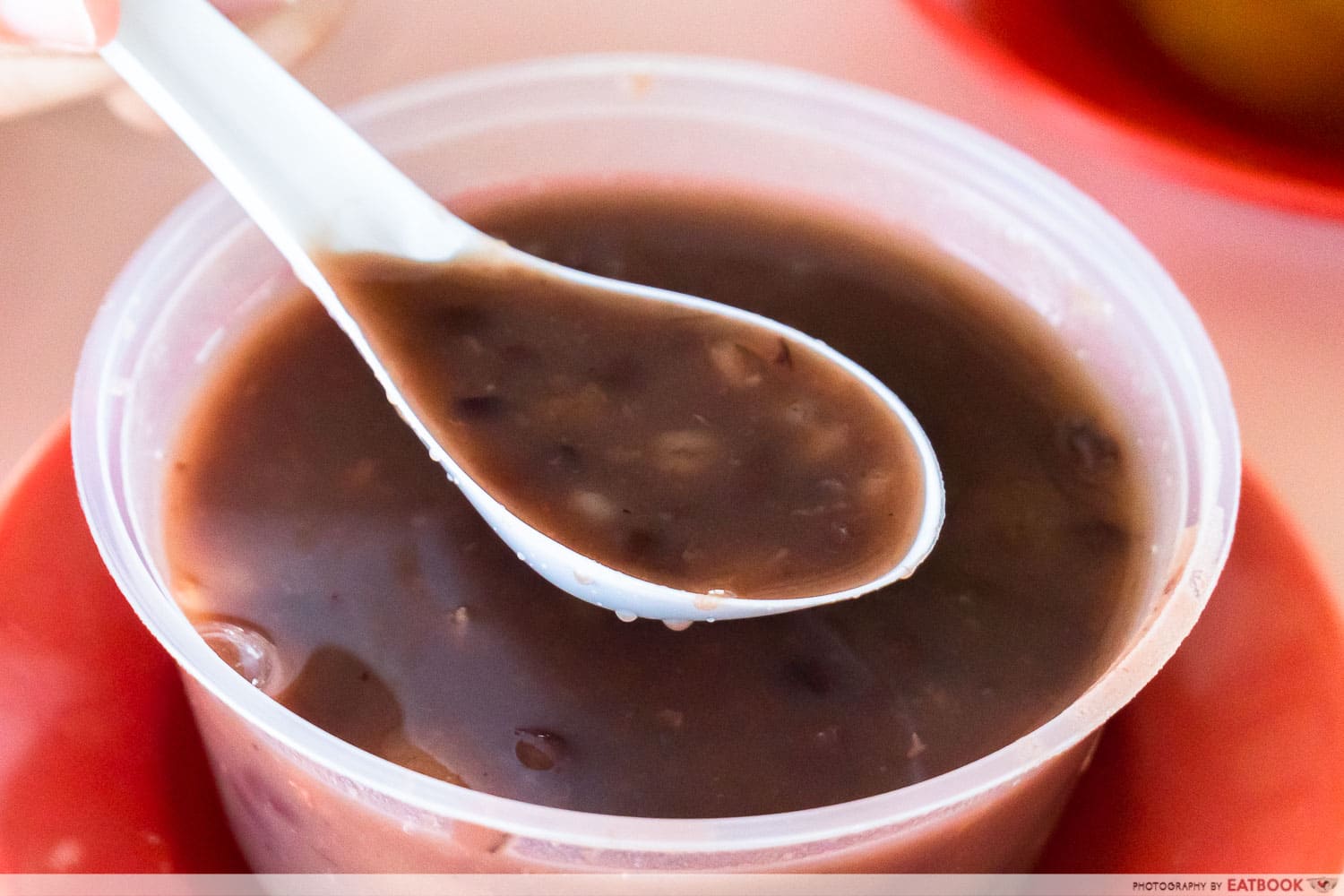 This soup had a good variety of textures, with the slightly chewy barley, and the crunchy red beans and lotus seeds. The unique addition of lotus seeds was quite surprising to me, as this is not an ingredient I usually associate red bean soup with. The soup was not too sweet, and was quite light-tasting, which I noticed was a trend amongst their other dessert bowls as well. 
Ambience at House Of Dessert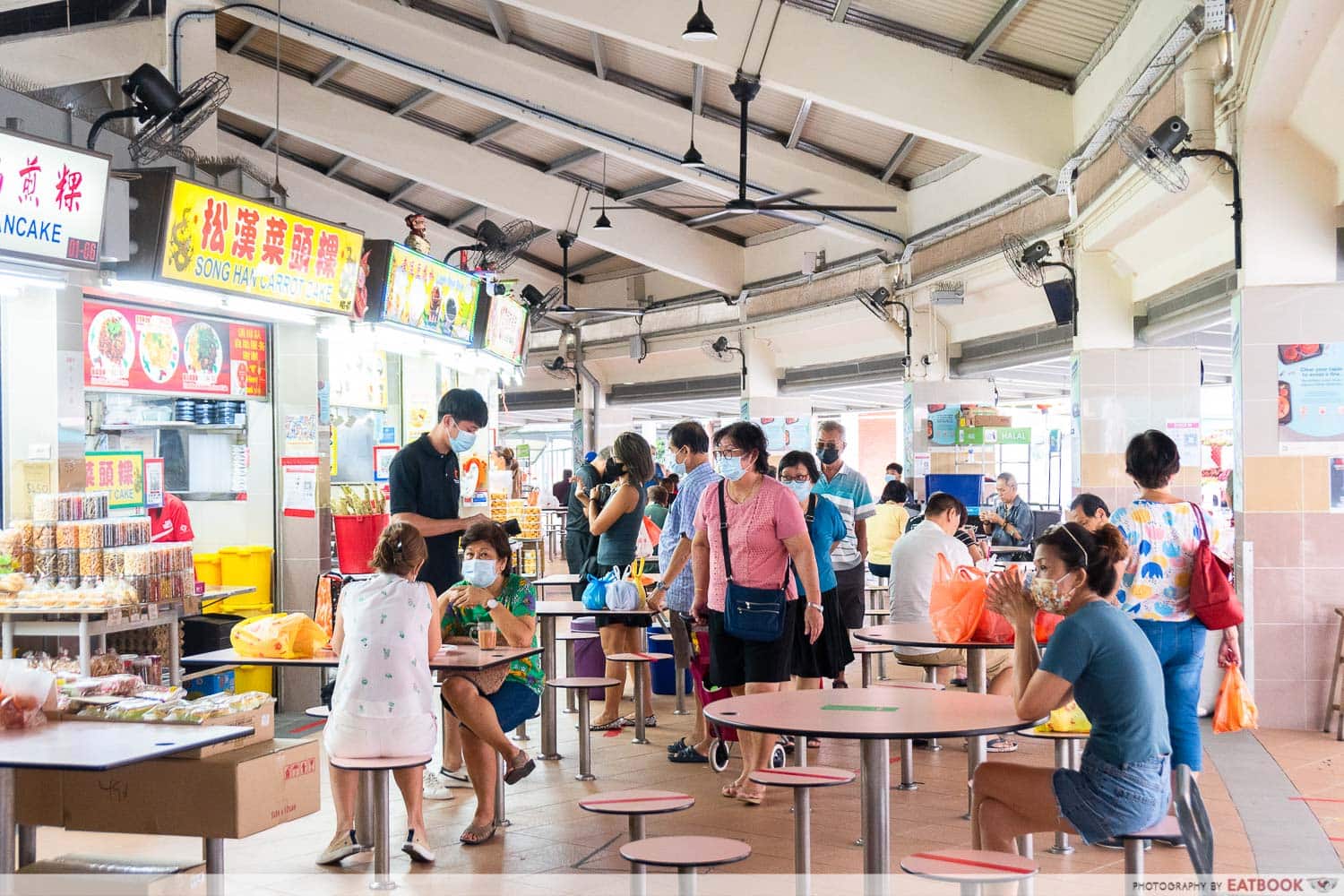 Situated in Tampines Round Market & Food Centre, which is a ten minute-walk from Tampines West MRT Station, as well as Tampines MRT Station. With a rich history since 1983, this food centre is home to many famous hawker stalls that have also been around for many years. Grab your fix of lunch with the plethora of options here, before finishing your meal with a round of dessert at House Of Dessert. 
The verdict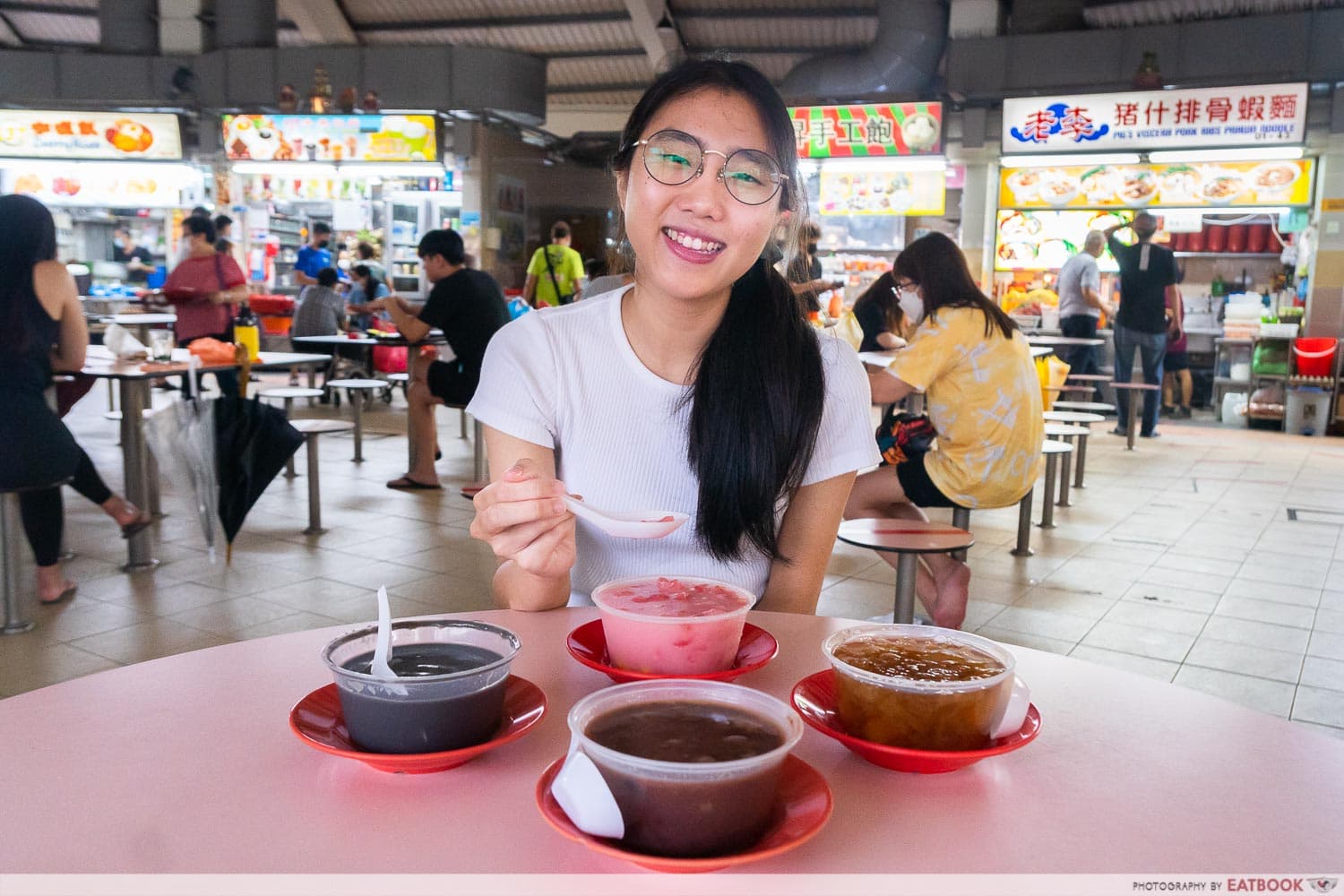 Being an Eastie, I definitely see myself coming back down to House Of Dessert, for a fix of their old-school desserts at such affordable prices. It is heartwarming to see that there are still such hawker stalls in Singapore, and I really hope that they stay around for a long time. I will be returning for their watermelon balls, and will bring my family and friends down to try this unique dessert as well. 
Around Cafe Review: Glasshouse Cafe Opens Till 2am, Serving Gelato And Chunky Cookies At Tampines
For more food in the area, check out our JOFA meepok review for zhnged-up mee pok with scallops, prawns and more! If not, there is also our Around Cafe review for gelato and chunky cookies till 2am.
Address: 137A Tampines Street 11, Singapore 522137
Opening hours: Tue-Wed 7am to 3pm, Fri to Sun 7am to 3pm 
House Of Dessert is not a halal-certified eatery.
Photos taken by Emily Teu.
This was an independent tasting at House Of Dessert.
House of Dessert Review: Old-School Dessert Stall In Tampines Sells Watermelon Balls And More From $1.50
House of Dessert Review: Old-School Dessert Stall In Tampines, Including Watermelon Balls And More From $1.50 Only -

7.5/10
Summary
Pros
– Desserts were not too sweet 
– Watermelon ball dessert was very refreshing 
Cons
– A little inconvenient to commute to 
Recommended dishes: Watermelon Ball ($1.50), Black Sesame Paste ($1.50)
Opening hours: Tue-Wed 7am to 3pm, Fri to Sun 7am to 3pm 
Address: 137A Tampines Street 11, Singapore 522137