---
 Paya Lebar's 10 Most Interesting Places to Eat
---
Many of us know Paya Lebar as the gateway between the East-West line and the Circle line, but did you know it's also a gateway to many different types of interesting food? From offshoots of famous ramen and yoghurt brands to cool cafés and even famous local foods, Paya Lebar is truly a haven for food lovers.
---
1.ParaThai

---
For quality Thai food, look no further than the Paradise Group's ParaThai. Besides being a clever pun, the restaurant serves up quintessential Thai dishes like Green Curry Chicken ($12.90) but also puts an interesting twist on them like their Red Ruby with Jackfruit and Coconut Milk ($5.90), adding a new flavour to a traditionally loved dish. When it gets too spicy, cool yourself down with everyone's favourite drink – a cup of Thai Iced Tea ($4.20)!
Address: 11 Tanjong Katong Road, One KM #02-23, Singapore 437157
Contact No. : 6702 2541
Opening Hours: Daily: 11am – 10pm
---
2. Long Phung
---
The long queues are testament only to the legendary Vietnamese cuisine served here. When people travel from far and wide to queue, you know it's got to be for the food. And it is indeed. From their phở with rare beef ($6.50) to their chả giò ($10.50 for 6) or even their cà phê sữa đá ($3), Long Phung is known for serving authentic Vietnamese dishes at affordable prices. Pop down later at night to enjoy a good supper without having to face the legendary queues!
Address: 159 Joo Chiat Road, Singapore 427436
Contact No. : 9105 8519
Opening Hours: Daily: 1pm – 12am
Chả giò: Deep fried spring rolls
Cà phê sữa đá: Iced Vietnamese coffee, loved by many for its thick flavour.
---
3. Ramen Keisuke Tonkotsu King
---
The Keisuke chain is one that needs no introduction for any ramen aficionado in Singapore. Their outlet at Paya Lebar Square serves the same piping hot bowls of goodness – as its name suggests you can get their specialty Tonkotsu Ramen ($10.90), but challenge yourself to try its namesake Tonkotsu King ($12.90) which comes with stir fried pork and a broth that's even more flavourful. Each ramen also comes with the option of adding Japanese seaweed (+$1.00), flavoured eggs (+$2.00) or even all its toppings ($4.00).
Address: 60 Paya Lebar Road, Paya Lebar Square #01-04, Singapore 409051
Contact No. : 6341 6123
Opening Hours: Monday – Friday: 11.30am – 3pm / 5.30pm – 10pm, Saturday – Sunday: 11.30am – 10pm
---
4. 23 Jumpin
---
Nestled in a hub of fancy eateries at the Commerz building in Tai Seng, 23 Jumpin is a café that has repeatedly stolen the hearts of its diners with their sincere service and excellent food. The most interesting offering they have is their mushroom pizza waffles ($14), which are exactly what you think they are – pizzas with waffles as their base! They also offer standard other standard comfort foods like their Eggs Benedict ($14) or their Truffle Infused Creamy Mushroom Pasta ($15). Pair these with a Thai Iced Milk Tea ($5) or a Iced Matcha Latte ($5.5). Best of all, their prices are all nett!
Address: 1 Irving Place, #01-25, Singapore 369546
Contact No. : 9137 5697
Opening Hours: Tuesday to Sunday: 11am – 9pm, Monday: Closed
---
5. Milk and Honey
---
With their Instagrammable froyo parfaits dominating Instagram, the owners of Milk and Honey have expanded eastwards to bless the people of Paya Lebar with their froyo. Milk and Honey presents their own signature yoghurt parfaits as towering cups with sauces, macarons and other toppings. For example, the Lilac Dream ($6.80), a parfait with lavender sauce, meringue, jello, and blueberries, topped with a lavender macaron, or the Chocolate Divine ($6.80), with stracciatella sauce, brownies, Valrhona noir pearls and chocolate ganache topped with a chocolate macaron. Alternatively, if you'd like to customise your own parfait, you can get a Petit ($4.00, 1 topping), a Moyen ($6.80, 4 toppings) or a Grand ($8.80, 6 toppings).
Address: 11 Tanjong Katong Road, One KM #01-63/64, Singapore 437157
Contact No. : 6702 2201
Opening Hours: Sunday – Thursday: 11am – 12mn, Friday – Saturday: 11am – 2am
---
6. Arnold's Fried Chicken
---
Don't overlook Arnold's Fried Chicken, even if it's situated in an unassuming stall in an unassuming mall. Their chicken will astound you with its crispy, golden skin and tender, juicy meat, especially when paired with their delicious gravy. It's so good that many go straight for the Spring Chicken set ($11.90) because they are sure they will eat it all up. To avoid the queues, order it takeaway and enjoy it at the nearby hawker centre!
Address: 810 Geylang Road, City Plaza #02-99/101, Singapore 409286
Contact No. : 6746 2372
Opening Hours: Daily: 11am – 9.45pm
---
7. NOM
---
It's rare to find a café in a community centre, but that's exactly where NOM is. In terms of their food, start off your meal with the golden fried Portobello Fingers ($9.90) or their crispy Chicken Skin ($5.90), and follow up with their specially hand-rolled pizzas, which come with a mix of flavours from Bacon & Egg ($15.90) to Mixed Mushroom Ragout ($14.90) and even Smoked Salmon ($16.90). Can't decide? You can have two flavours on each half of your pizza at $17.90! End off your meal with their signature rainbow cakes! ($8.80)
Address: 400 Paya Lebar Way, Singapore 379131
Contact No. : 6747 3839
Opening Hours: Daily: 11am – 11pm
---
8. Kin Kin Chilli Pan Mee
---
Hailing all the way from Kuala Lumpur, the pan mee presented at Kin Kin Chilli is known to have a springy texture. For only $5, the dish comes with tender meatballs and a generous mixture of shallots, minced meat and anchovies. Don't forget to add in their chilli which will give a nice kick to the entire blend of the bowl, especially when covered with the runny egg yolk. Their fishball soup ($4.00) is also worth a try, for some say that their fishballs are even better than their meatballs!
Address: 534 MacPherson Road, Singapore 368220
Contact No. : 6743 1372
Opening Hours: Daily: 11am – 8pm
---
9. Mr and Mrs Mohgan's
---
Mr Moghan's prata has been developed over 30 years of practice, and is hailed by many as the best prata in Singapore. The prata here is known to be crispy on the outside but soft on the inside, leaving a nice texture for all to enjoy. Paired with their mutton curry, this will be a delight for even the most choosy eater's tastebuds. Come early because the place might close in the early afternoon but they are known to sell out by 12! At only 90 cents for a prata kosong, this is one of the most affordable options on the list.
Find out more about prata at our guide to the best prata in Singapore!
Address: 7 Crane Road, Singapore 429356
Opening Hours: Thursday to Monday: 6.30am – 1.30pm, Tuesday to Wednesday: Closed
---
10. Supermilk
---
With a name like that, one would not be surprised to find out that Supermilk specialises in artisan ice cream. At $3.90 a scoop, you can get exciting flavours like Smores, Thai Milk Tea, or even Bubblegum Grapefruit! For those who prefer their ice cream with waffles, try their bubble waffles ($10.90 with a scoop of ice cream), which are reminiscent of Hong Kong's famous egglet waffles. For those who like to start off their café experience with some savoury dishes, their Tunisian Eggs ($13.90), based in a tomato broth slow cooked over 24 hours, will certainly excite your palate with its interesting mix of flavours.
Address: 1 Irving Place, #01-29, Singapore 369546
Contact No.: 6635 8242
Opening Hours: Monday – Thursday: 12nn – 9pm, Friday: 12nn – 10pm, Saturday: 12nn – 6pm
---
Time to Paya Visit
---
With so many interesting options, it's time to head down to Paya Lebar and try all the delicious sounding options on this list! Found anything else? Feel free to let us know!
Written by Bryce Lim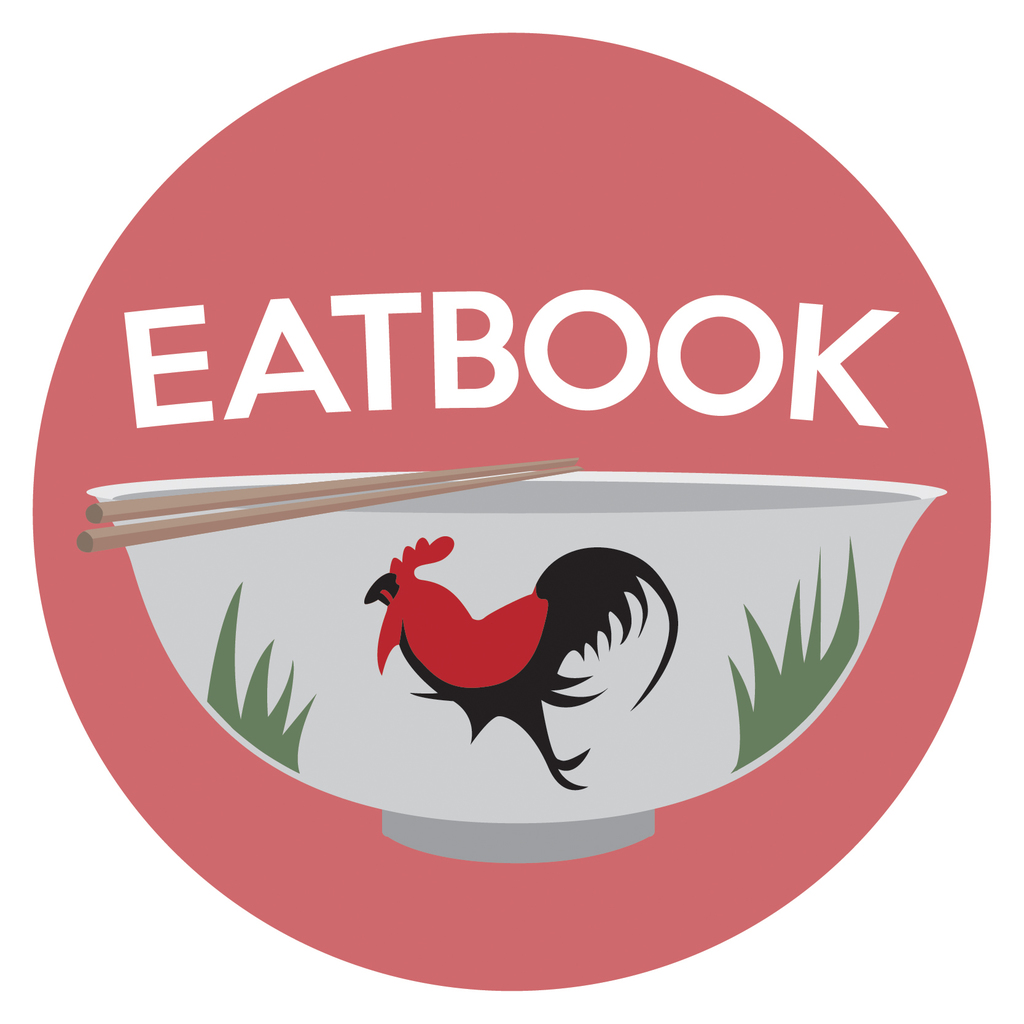 Drop us your email so you won't miss the latest news.