---
Food At Margaret Drive Hawker Centre
---
The new Margaret Drive Hawker Centre officially opened its doors on 1 August 2022, featuring two storeys of delicious eats, some of which are from the now-defunct Tanglin Halt Food Centre. Located at SkyResidences @ Dawson, which is a 10-minute walk from Queenstown MRT Station, the spacious hawker centre boasts a total of 38 food stalls, including a good selection of local food.
---
1. Hakka Thunder Tea
---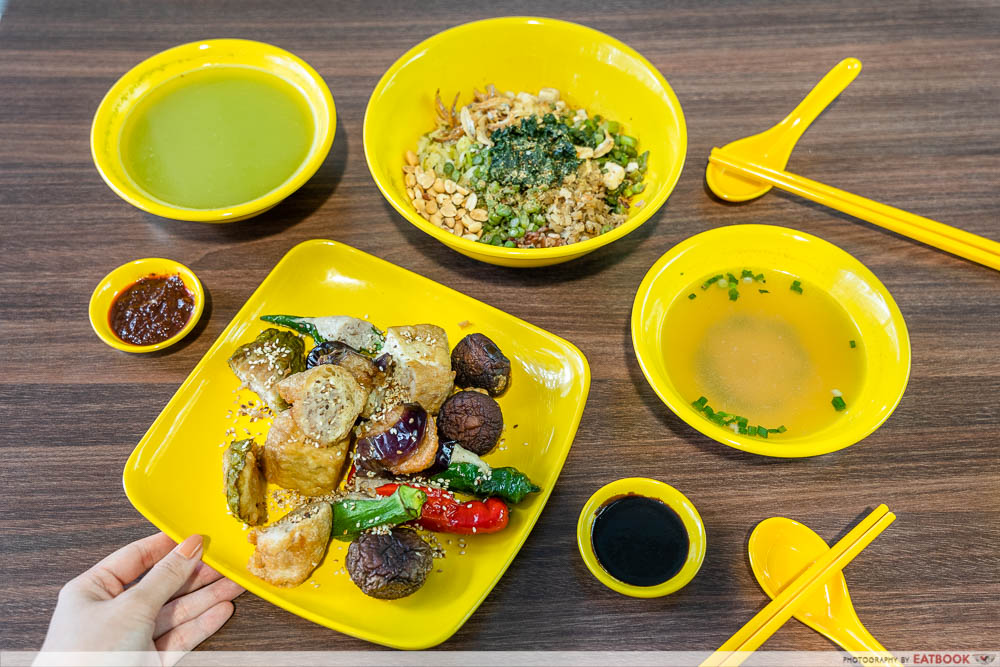 Judging by their long queue, Hakka Thunder Tea is one of the new hawker centre's most popular stalls. They have house-made yong tau foo at $1.20 per item, but they're most known for their Hakka Thunder Tea ($5) AKA lei cha with stir-fried cabbage, spinach, tofu, anchovies, and peanuts. On our visit, the lei cha had a distinct herbaceous taste without being too bitter, while their yong tau foo went well with the chilli dip and black sweet sauce.
Unit number: #02-34
Opening hours: Daily 10am to 7pm
Tel: 8189 9676
Hakka Thunder Tea Rice is not a halal-certified eatery.
---
2. Sukarnih Chicken Rice
---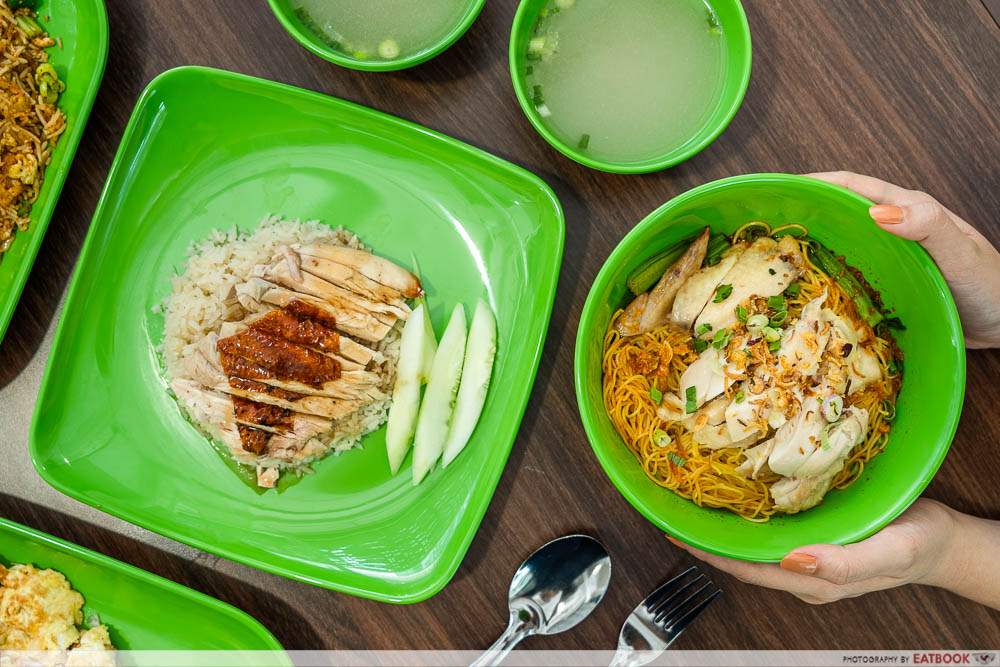 Most of the dishes at halal-certified stall Sukarnih Chicken Rice are reasonably priced at $4, including their Hainanese Chicken Rice and Chicken Noodles. Regulars love their tender chicken meat and fragrant rice, which pairs well with the sweet chicken soup. If you love spicy food, order the Chicken Noodles with thin yellow noodles, and request for an extra heaping of their house-made garlic chilli sauce.
Unit number: #01-33
Opening hours: Daily 11am to 2pm, 5pm to 10pm
Tel: 8211 0968
Sukarnih Chicken Rice is a halal-certified eatery.
---
3. No.1 Western Food
---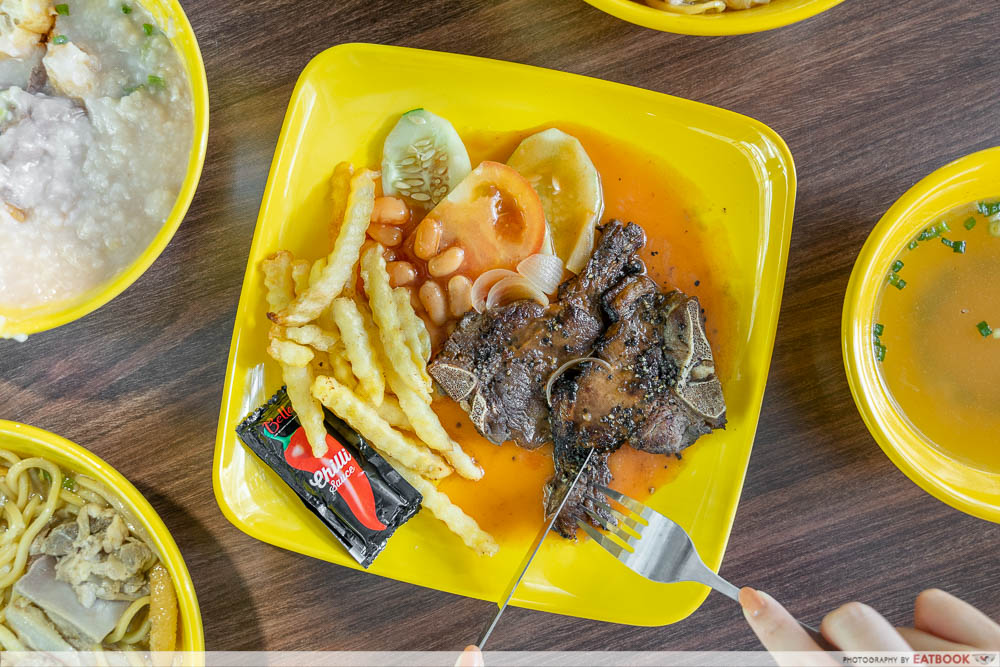 No.1 Western Food is an old-school Western food stall dishing out well-grilled, meaty delights in generous portions. While their prices have increased since we last dropped by, most of their menu remains unchanged with nothing above $10. The tender Chicken Cutlet ($7) and crispy Fish & Chips ($7) continue to be customer favourites, as well as the peppery Lamb Chop ($8), which is well-marinated and grilled to order. 
Read our No.1 Western Food review! 
Unit number: #02-30
Opening hours: Thurs-Mon 11am to 4pm
No.1 Western Food is not a halal-certified eatery.
---
4. Nine Miles Chicken Stew
---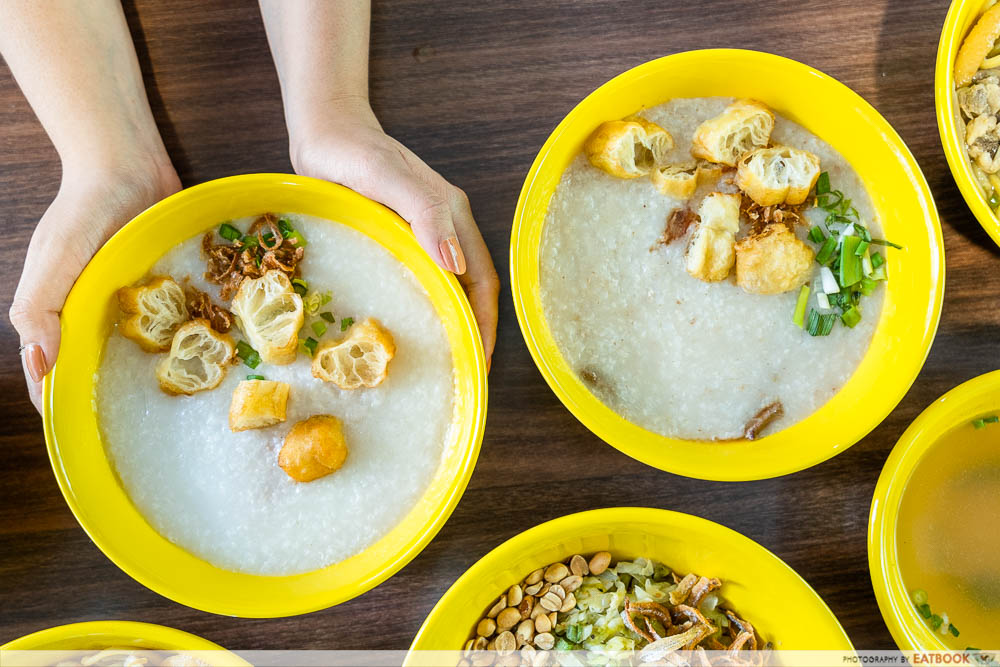 Those looking for something lighter can visit Nine Miles Chicken Stew for Cantonese-style porridge at affordable prices, such as the Century Egg & Pork Porridge ($3.50) and Sliced & Pork Ball Porridge ($3.50). Alternatively, if you prefer something heartier, order the Mixed Pork Porridge ($4), which comes with sliced pig liver, green onions, and bits of you tiao.
Unit number: #02-32
Nine Miles Chicken Stew is not a halal-certified eatery.
---
5. Queenstown Lontong
---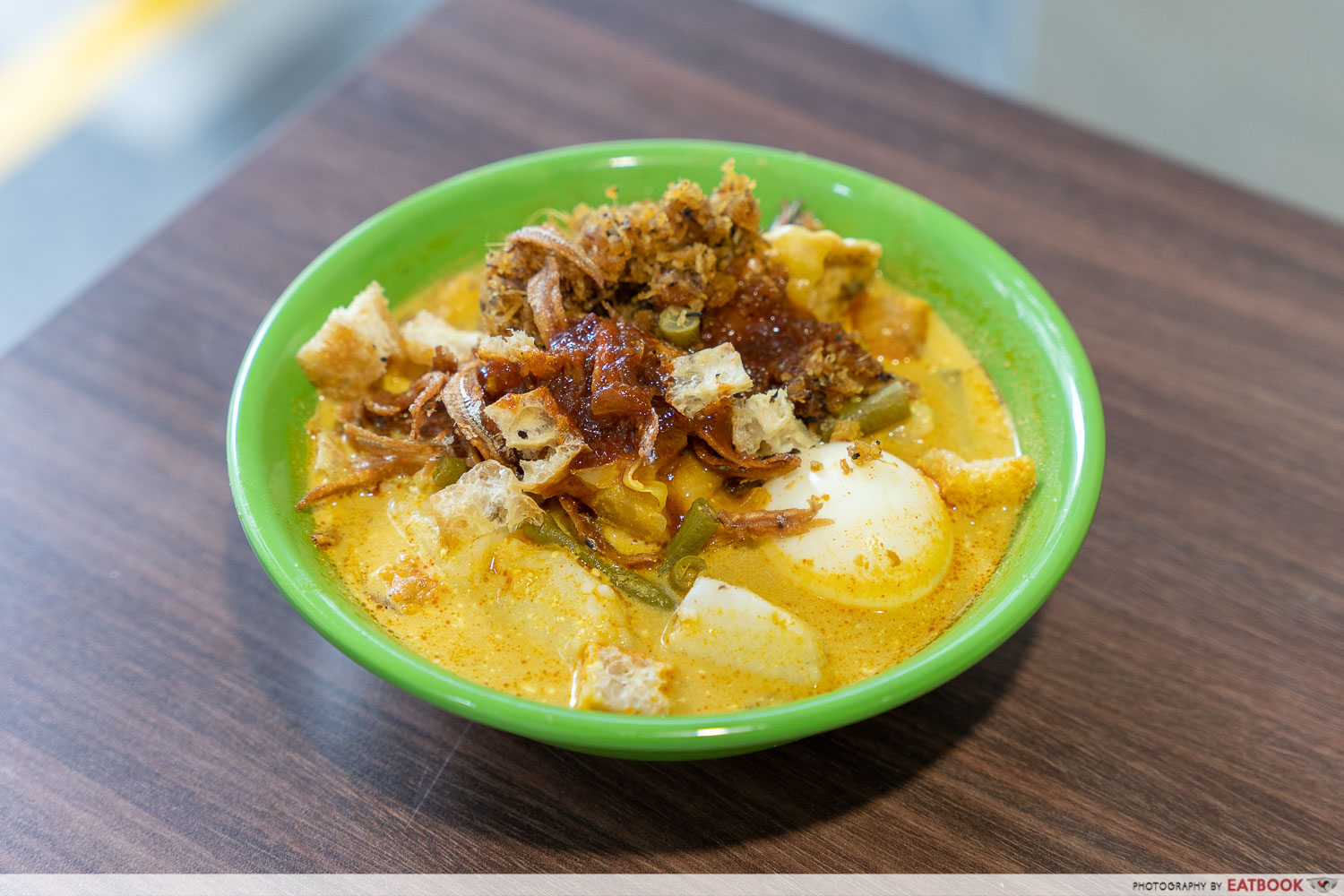 Another popular stall is Queenstown Lontong, which has been serving drool-worthy, halal-certified lontong since the1960s. Besides lontong, they also sell mee soto and nasi lemak at just $4 a plate. Fans love their tasty lontong ($4), which comes with large, soft chunks of rice, in a creamy broth that's like an in-between of curry and laksa. Mix in some of their house-made shrimp-infused sambal chilli, which goes well with the sweet and creamy broth.
Unit number: #01-27
Opening hours: Mon-Fri 7am-2pm
Tel: 9182 2189
Queenstown Lontong is a halal-certified eatery.
Famous Queenstown Lontong Reopens At New Margaret Drive Hawker Centre
---
6. Ichigo Cottage
---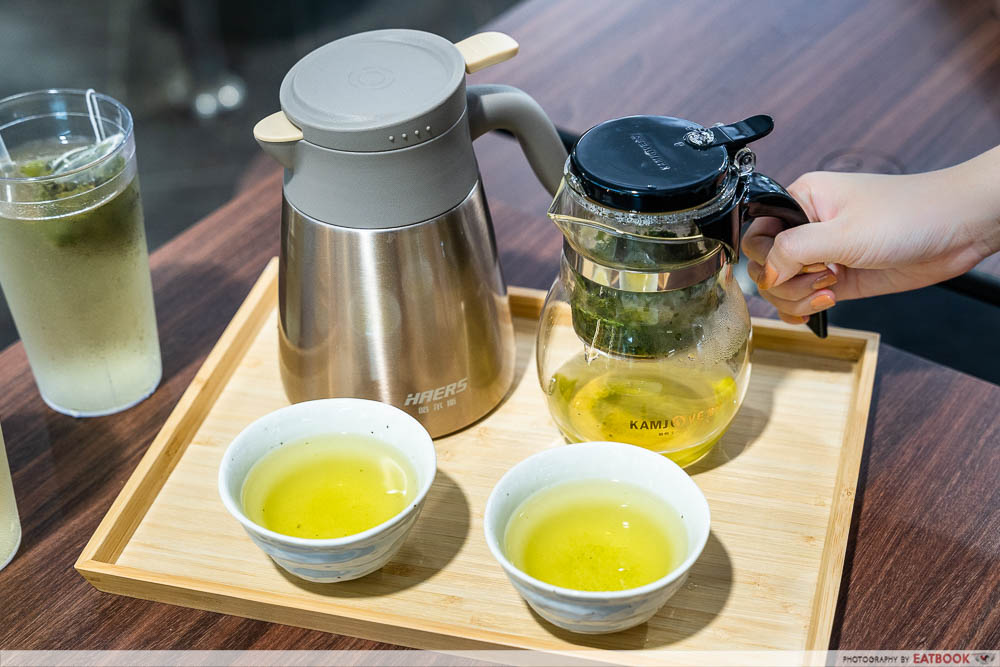 While Ichigo Cottage looks like a regular drinks stall serving traditional kopi and teh, they also offer premium coffee and tea options such as Matcha Latte ($5) and Premium Tie Guan Yin ($3). Those who like green tea can try the refreshing Yu Qian Long Jing ($2.40), or experience a Japanese tea brewing ceremony ($7.90) where you can brew your own Sencha tea using an electronic tea brewer!
Unit number: #01-28
Opening hours: Daily 7am-9pm
Website
Ichigo Cottage is not a halal-certified eatery.
---
7. Ah Luck Desserts
---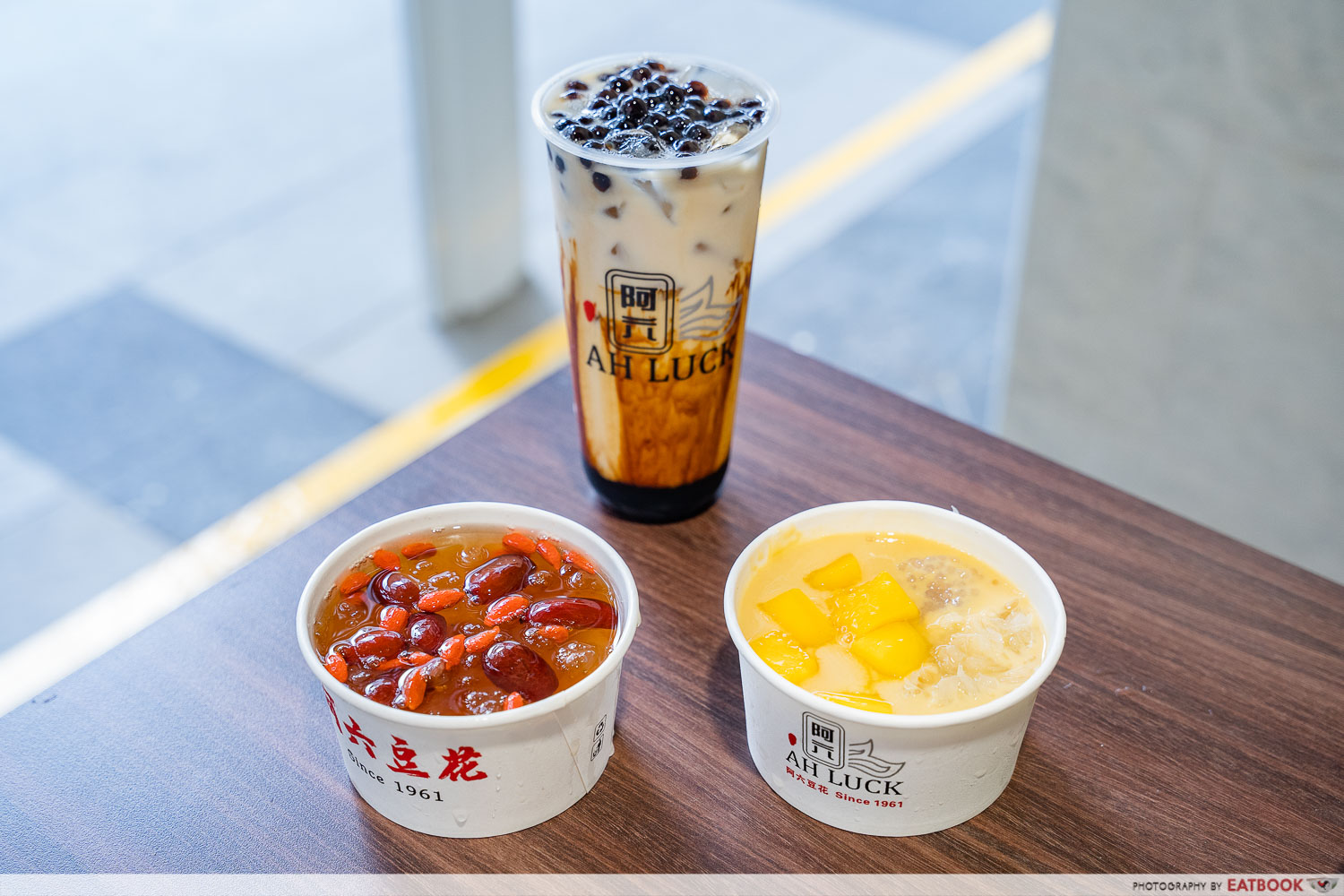 To cool yourself down from the heat, head over to Ah Luck Desserts for some affordable Chinese desserts such as Mango Pomelo Sago ($4.50) and Peach Gum Collagen Dessert ($3.50). They also have a range of milk tea beverages starting from $2.50 for a regular cup. Our favourite was the Brown Sugar Milk Tea w/Pearl ($4 for large), which had a richcaramel sweetness and a smooth, silky texture.
Unit: #02-28
Ah Luck Desserts is not a halal-certified eatery.
---
8. Farokh & Nisa Family Food
---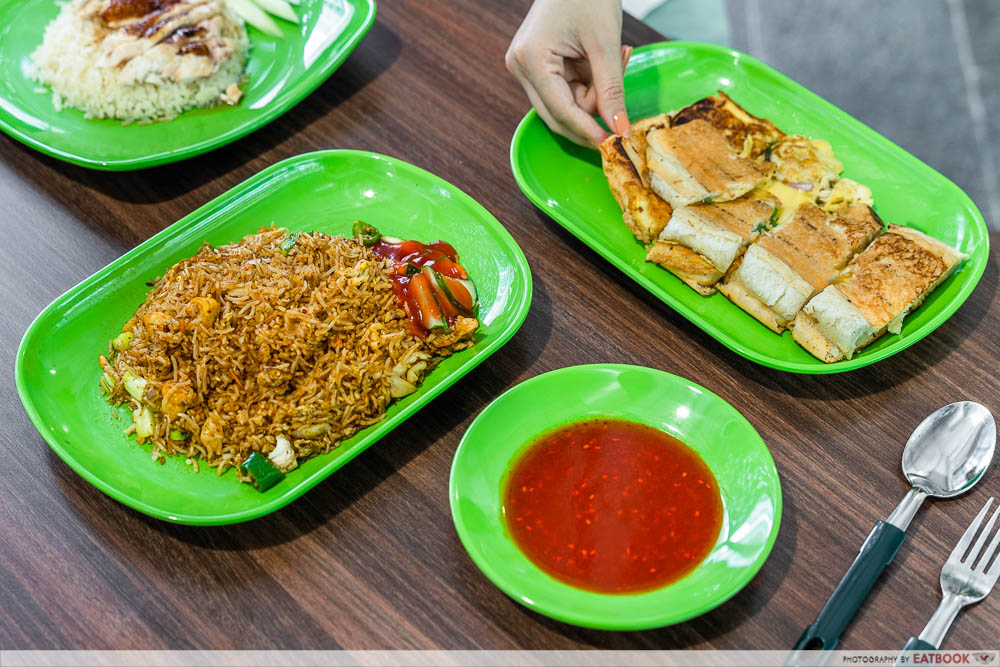 For savoury Muslim-friendly fare in huge portions, check out Farokh & Nisa Family Food. Whet your appetite with their Nasi Goreng Ayam ($5.50) or Kway Teow Goreng ($5), both of which were fragrant with a smoky wok hei when we visited the stall. They also serve classic roti john stuffed with mutton bits, green chilli, and omelette. Cheese lovers can opt for the Roti John w/Cheese ($6), which comes with pleasantly-charred bread and a generous amount of melty cheese.
Unit number: #02-25
Farokh & Nisa Family Food is a halal-certified eatery.
---
9. Prawn Mee
---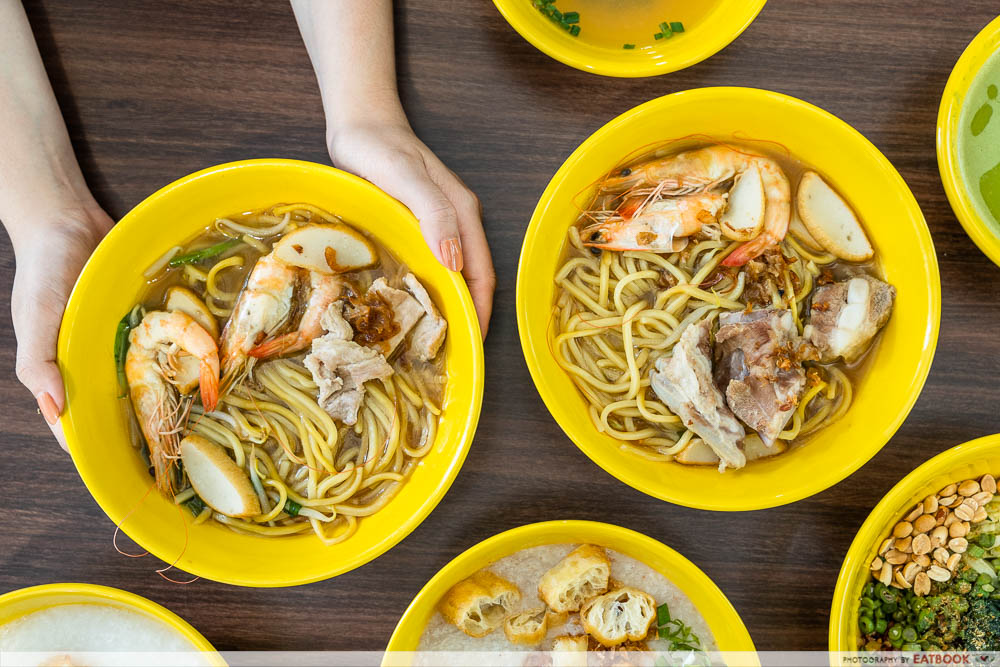 If you're a fan of prawn noodles, you can get your fix at this self-explanatory stall that sells hearty bowls of prawn mee with just four variations: Prawn Noodle (from $4), Pork Ribs Noodle (from $4), Pork Ribs Prawn Noodle (from $5.50), and Pig's Tail Prawn Noodle ($5.50). The yellow noodles are not overly starchy and the prawns are sweet, which enhances the rich flavour of the heady broth.
Unit number: #02-37
Prawn Mee is not a halal-certified eatery.
---
Margaret Drive Hawker Centre At Queenstown
---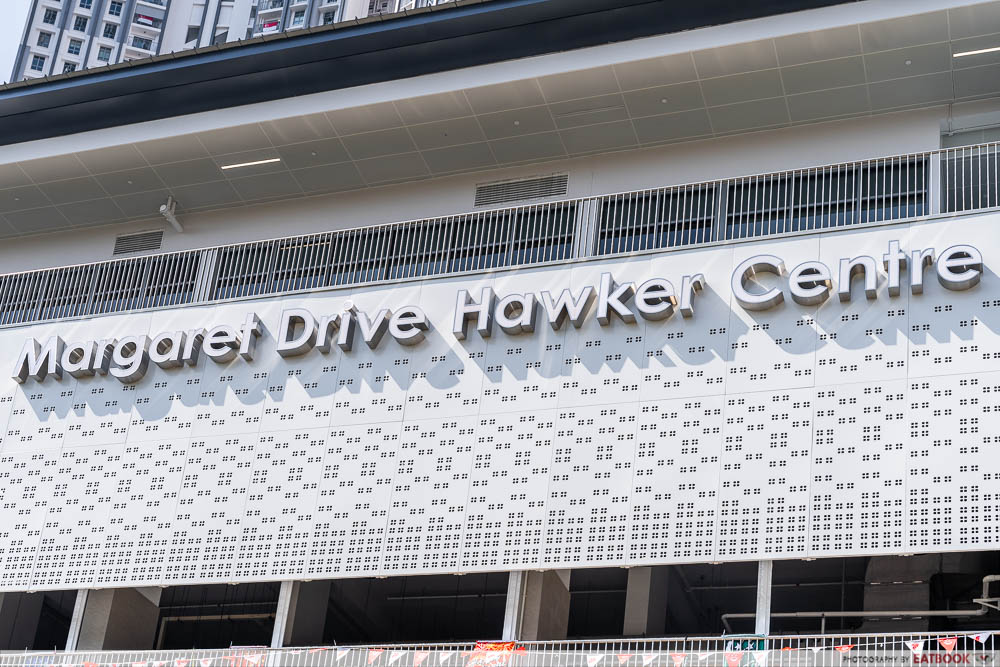 If you find yourself in the Queenstown area, do drop by the all-new Margaret Drive Hawker Centre to explore the wide variety of food options that are available!
For other affordable hawker gems at Queenstown, check out our 9 Queenstown food guide. Those who are looking for delicious braised meat rice can read our BBraise review.
9 Queenstown Food Spots To Check Out For Cheap And Good Hawker Gems
Photos taken by Tan Zi Hui and John Lery Villanueva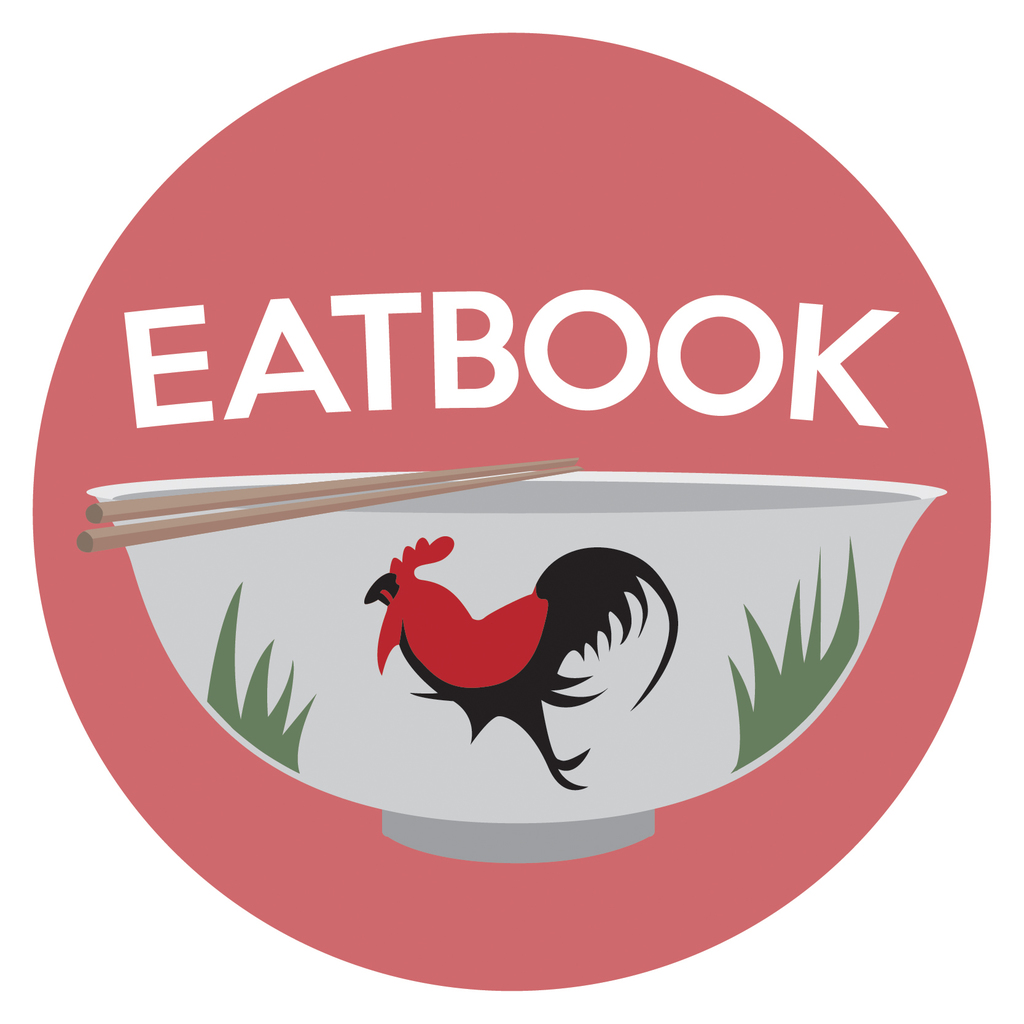 Drop us your email so you won't miss the latest news.