Popeyes Star Box with Cheesy BBQ Biscuit Burger

The day I had my first Popeyes meal was also the day I fell in love with their buttermilk biscuits. With their sweet, flaky crust and pillowy interior, these morsels of delight are great sides to any meal here. Well, get ready to see them promoted to star player status with the Cheesy BBQ Biscuit Burger!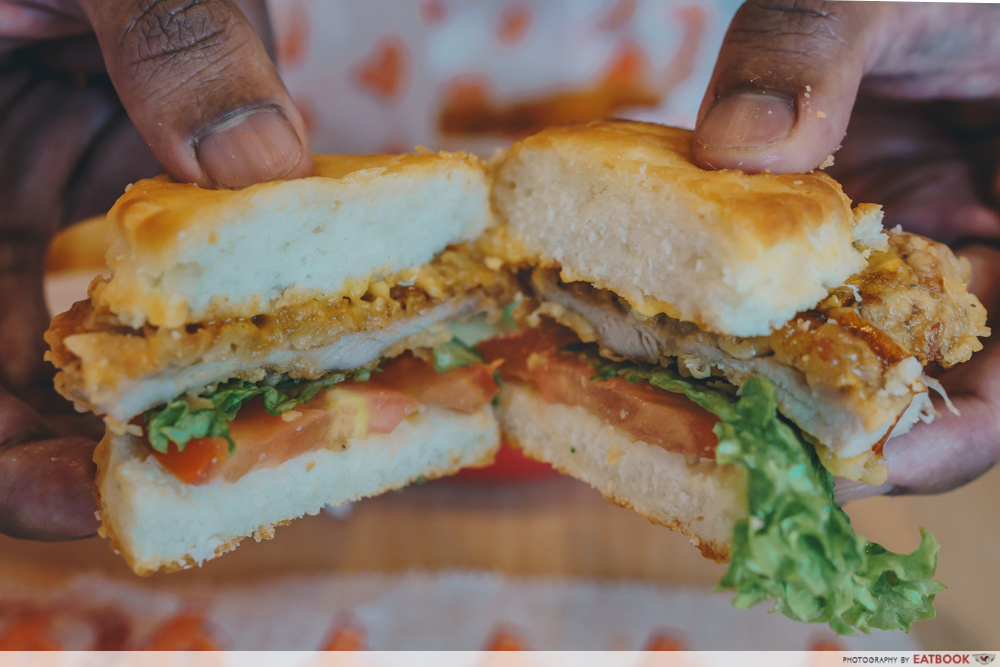 Held together by two biscuits in lieu of standard burger buns, the Cheesy BBQ Biscuit Burger packed a crunchy Cajun chicken that's been doused in a mix of cheese and barbecue sauce.
Despite the bun being softer than their regular biscuits, the burger maintained its structure even as it soaked up the rich chicken juices and sauce. It is this juxtaposition of fluffy biscuits and succulent chicken that made every bite of the burger pleasing to the palate.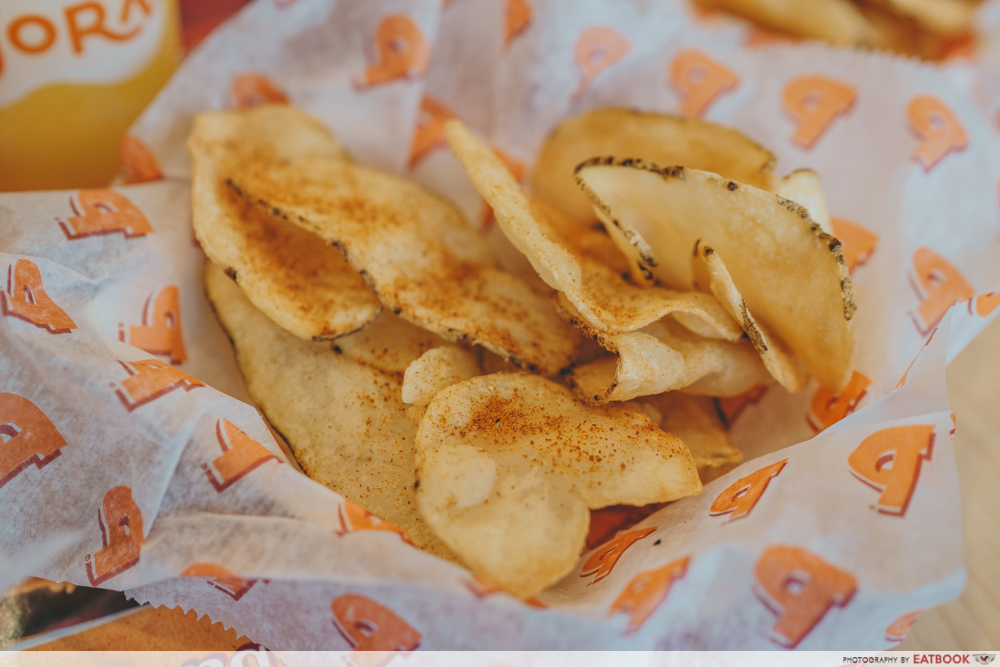 Another new item on the menu is the Cajun chips which are fried from fresh potatoes – making them crispy without being oily. The chips are also generously dusted with Cajun spice, giving them a rich, smoky flavour.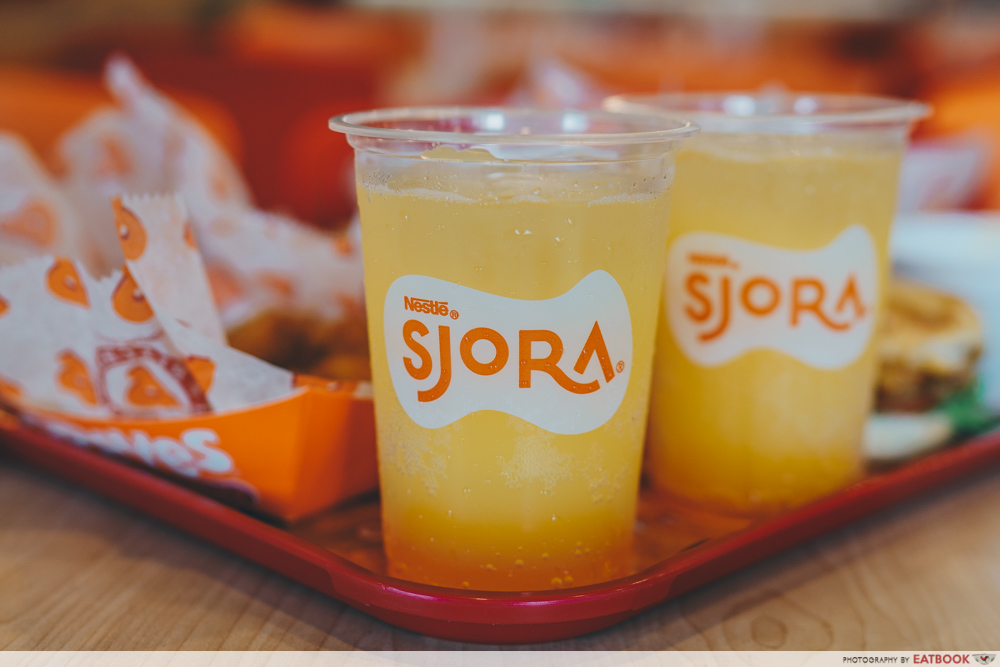 Wash down all that delish food with the brand new Sjora Blossom – a mango-peach drink meshed with a fizzy floral syrup. The slight fizziness paired beautifully with the sweetness of the syrup, making the concoction a refreshing antidote to the spicy mains.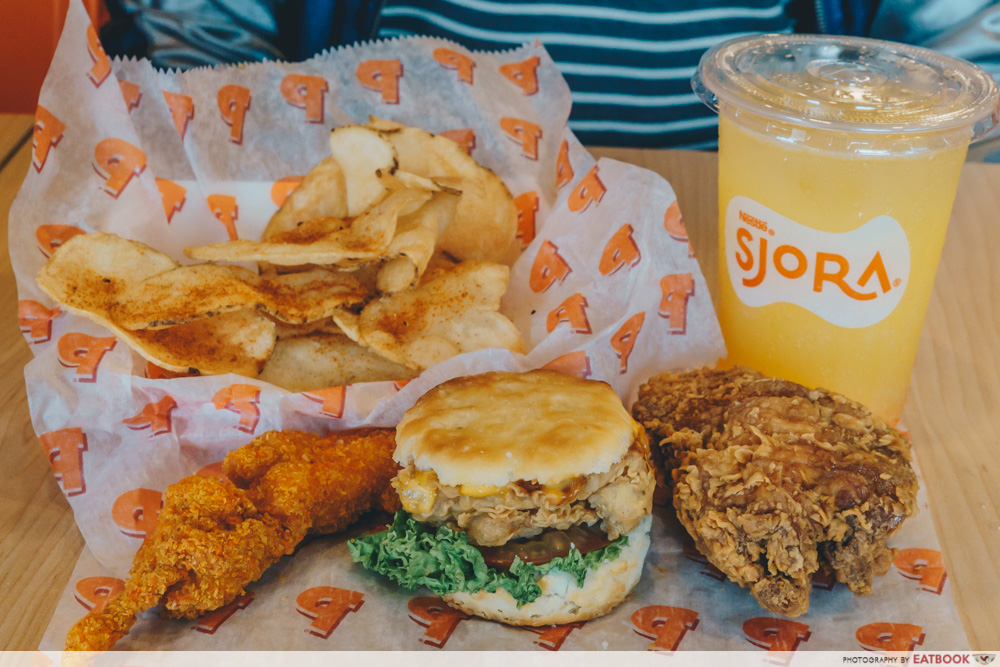 If you're clamouring to sink your teeth into these three items, spring for the Popeyes Star Box Combo Meal ($11.90). The set also includes a breaded tender and a piece of chicken – an embarrassment of savoury goodness that'll have you seeing stars.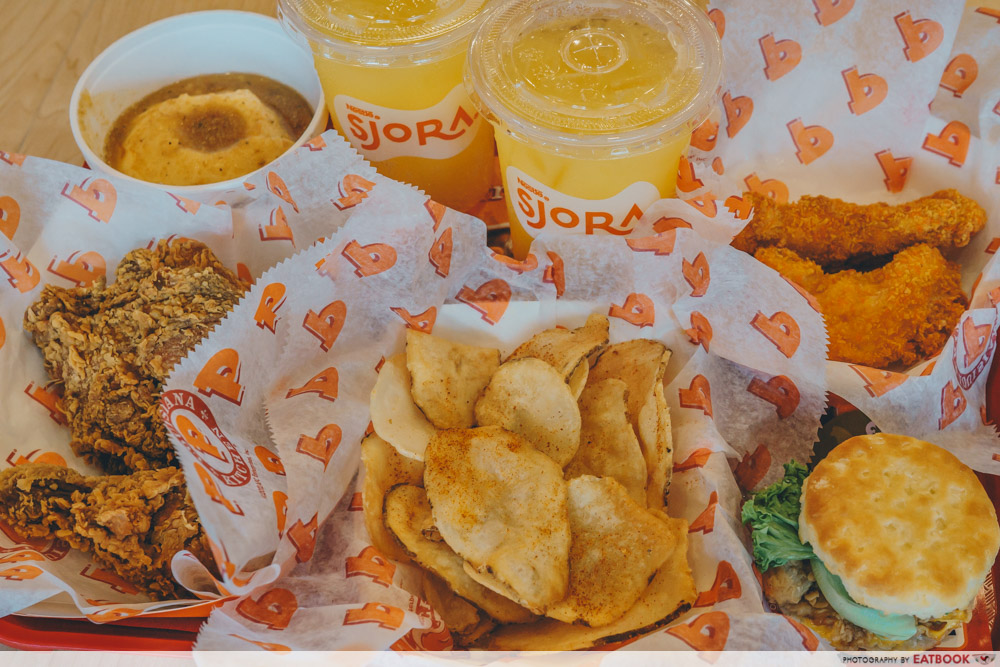 For those who'll be jio-ing their friends along, be sure to get the Friendly Feast ($18.90) which has all the contents of the Star Box Combo Meal plus an additional tender, chicken, large mashed potatoes and Sjora Blossom.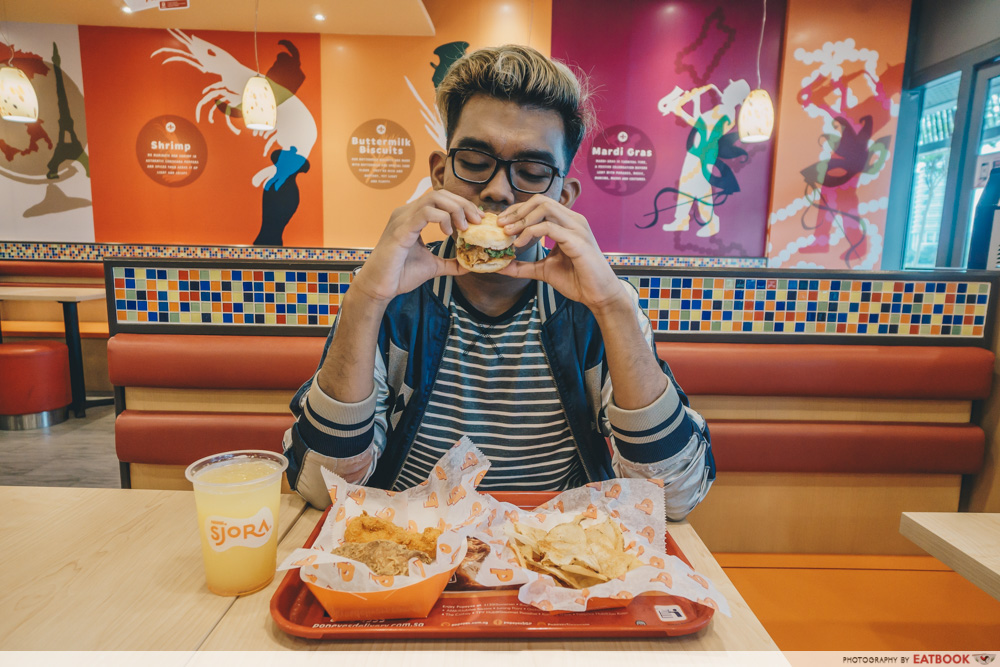 As this set will only be available until 15 October 2018, head to Popeyes soon and dine with the stars!
Address: 1 Stadium Place, #02-02, Kallang Wave Mall, Singapore 397628
Opening hours: Mon-Thur 12pm to 8:30pm, Fri 12pm to 10pm, Sat-Sun 11am to 10pm
Tel: 6702 7413
Website
Full list of outlets
Photos taken by Huiwen Chan.
This post is brought to you by Popeyes Singapore.