Bober Tea has islandwide delivery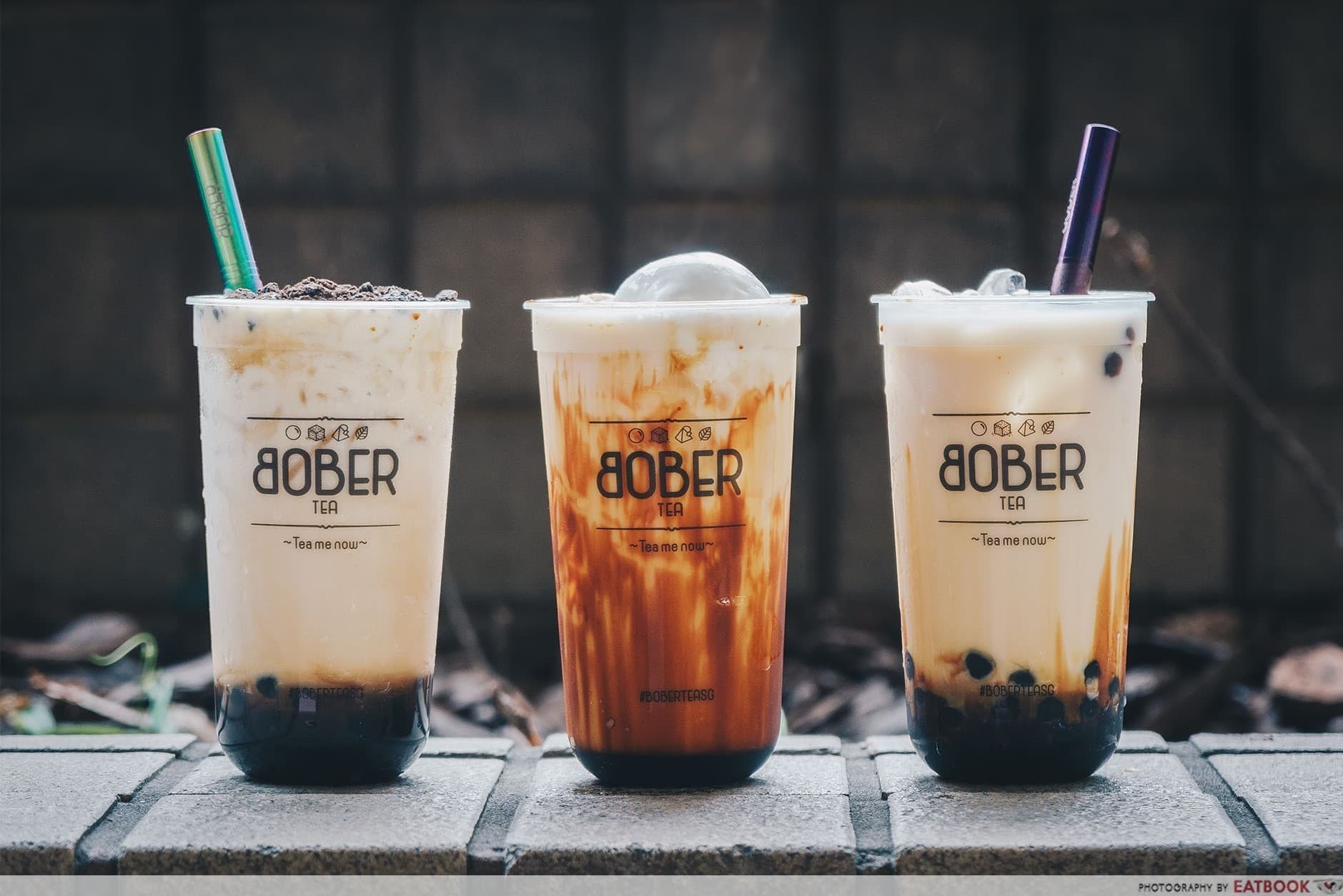 Since the closure of standalone bubble tea shops was announced last week, bubble tea brands have done their best to bring their boba drinks back into the market. Big BBT chains including KOI, LIHO, and Gong Cha are working with partner F&B outlets, while others, such as Tiger Sugar, are selling their drinks via food delivery platforms. The newest BBT brand to hop onto the bandwagon is Bober Tea, offering islandwide delivery from their central kitchen. 
Tiger Sugar Drinks Are Now Available For Islandwide Delivery This Circuit Breaker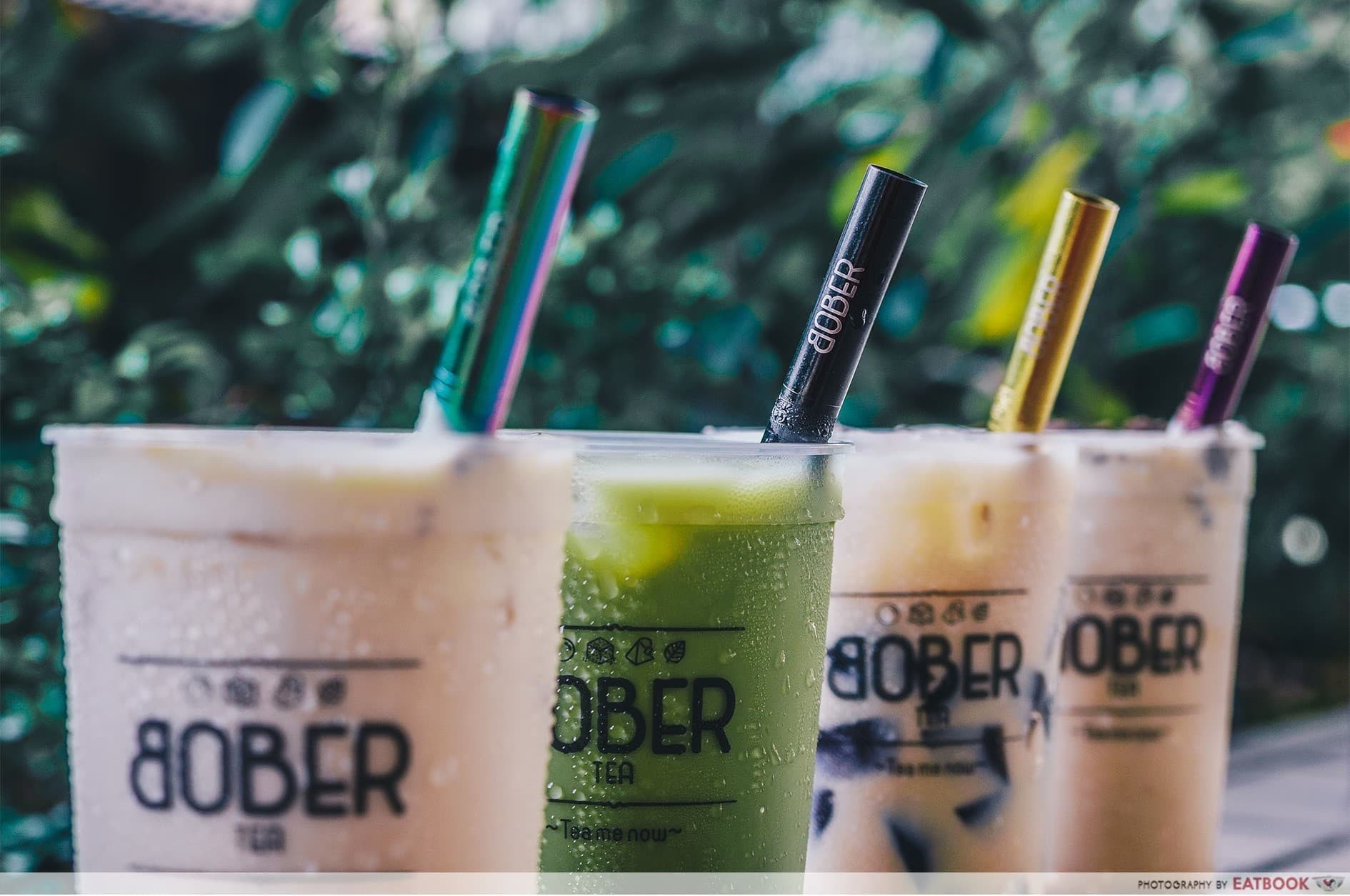 Place your orders via the Bober Tea website from 11am to 10pm daily. They do not have a minimum order requirement, but a flat delivery fee of $10 applies for every order put in. The stall has limited delivery slots every day, so do place your orders early if you want to get your BBT fix on time!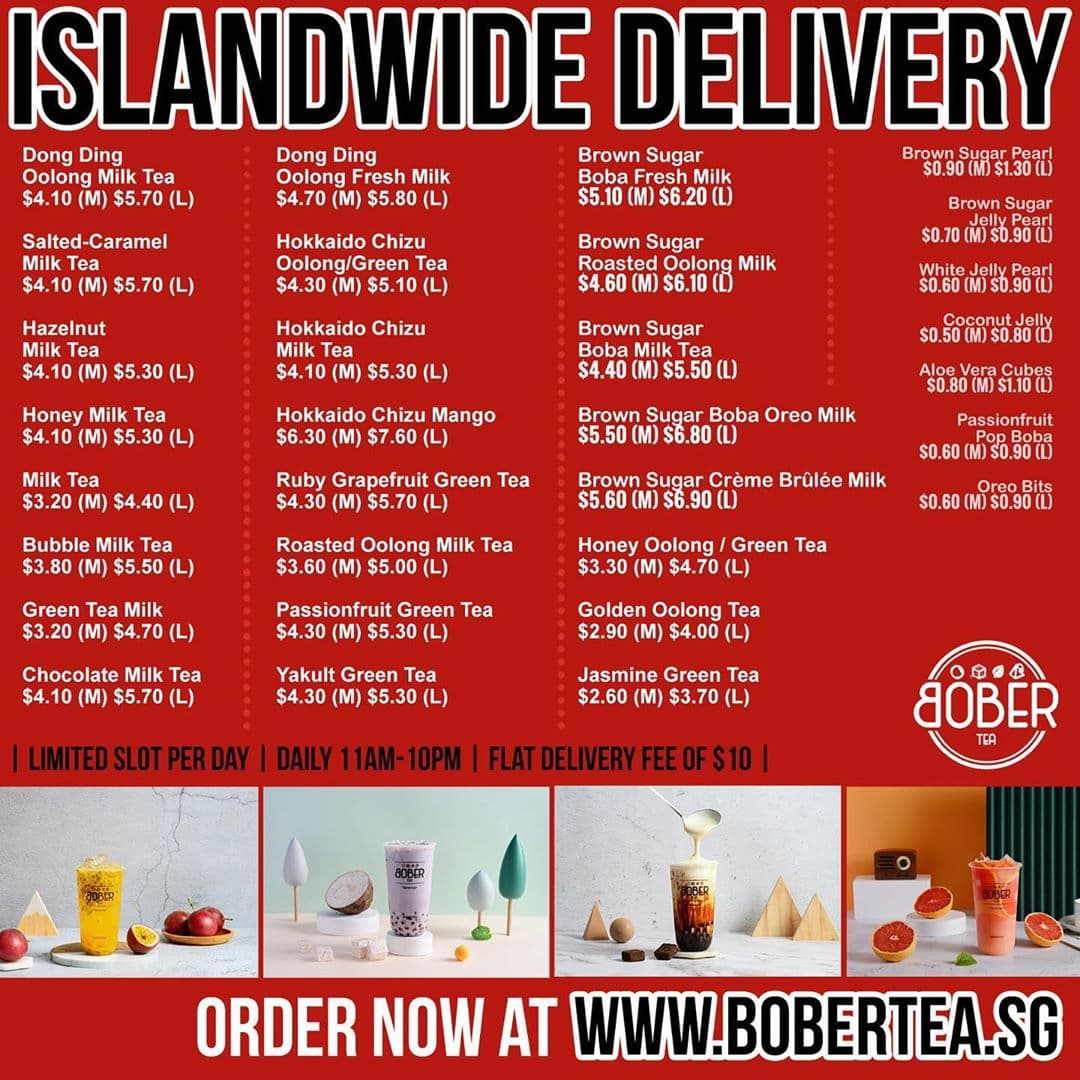 Image credit: @boberteasg
They have a good selection of drinks up on their delivery menu, including their best-selling Brown Sugar Boba Fresh Milk ($5.10) and refreshing fruit teas such as the Ruby Grapefruit Green Tea ($4.30). If brown sugar milk teas and fruit drinks are too basic for you, try their Hokkaido Chizu Mango ($6.30) which comes showered with desiccated cheese shavings made from Hokkaido milk.
The homegrown bubble tea brand began with a single outlet outside Bishan MRT Station and gained attention for their ultra-bouncy brown sugar pearls. Besides that, the bubble tea outlet has released many IG-worthy menu items such as the Matcha Strawberry Latte ($4.90), and seasonal drinks including the Chizu Snow Brown Sugar Milk ($5.40) that granted them more prominence in the BBT world. 
13 Bubble Tea Delivery Options During The Circuit Breaker When Cravings Hit Hard
You can support smaller bubble tea brands from this list of bubble tea delivery options, or try making your favourite drinks at home with these bubble tea recipes.