---
Don't Cry for Meat Argentina
---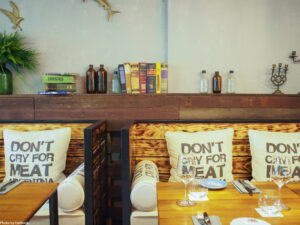 Tucked away in a little corner off River Valley Road, Bochiche is almost as exclusive as its location. Known better for their Argentinean brunch and unique cocktails, this cosy restaurant also has a unique range of small plates, grilled meats, and desserts.
Bochinche dispels the notion that Argentinean cuisine is all about the meat with it's superb repertoire of watermelon salad, baked provoleta, and seafood tapas. We applaud the dishes for their rich but balanced flavours, but it's a pity good food comes with such a hefty price tag here.
Here are six of our favourite items from Bochinche's newest menu:
---
Small Plates
---
Classic Provoleta – $18
---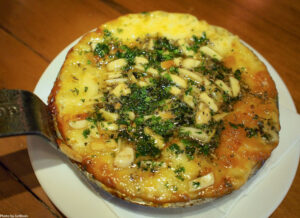 It's almost impossible to dislike this traditional baked Provoleta. The cheese comes piping hot in a saucepan, and is topped with a generous sprinkling of almonds, oregano, and honey. Heap a gooey spoonful of goodness onto some bread, and allow yourself to be consumed by the savoury and sweet flavours of this absolutely sinful dish.
A piece of advice though: eat it while it's hot. When the provoleta cools down, it hardens into an inedible lump of solids.
---
Watermelon Salad – $13
---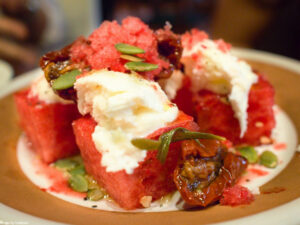 It's hard to elevate a pairing like watermelon and cheese, but Bochinche nailed this one with the use of mozzarella cream. The mozzarella cream was icy cold, and extremely light, making this dish a welcomed respite after the heaviness from our first small plate. The mild cheese accentuates the sweetness of the watermelon, and the use of sun dried tomatoes and pumpkin seeds also adds textural dimension to this rejuvenating salad.
---
Caramelised Pork Belly & Grilled Prawns – $18
---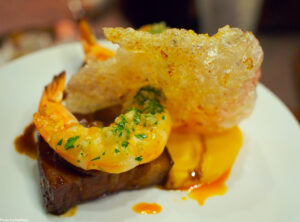 This was a Argentinean twist on a 'Surf and Turf', albeit on a much smaller scale. The caramelised pork belly was oozing with flavours, but the texture was a letdown. The pork could definitely have used a few more hours over the stove to achieve a more tender finish.
The prawn however fared much better. The seasoning was delicate and allowed the natural flavours of the protein to shine through. Though at $18 a pop, this is by no means affordable.
---
Mozarella Empanada – $6 per piece
---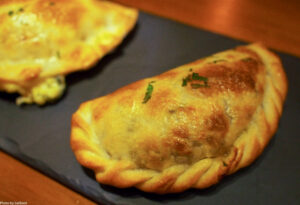 Empanadas are the Argentinean equivalent of our local curry puff, but without the curry. Instead, they are stuffed with a range of meat or vegetarian fillings. The mozzarella empanada at Bochinche was particularly outstanding with its generous stuffing of cheese, onions, tomatoes, and basil. The addition of tomatoes help to cut the richness of the cheese, and the buttery crust.
---
Desserts
---
Creme Brulee with Banana Split Ice Cream – $17
---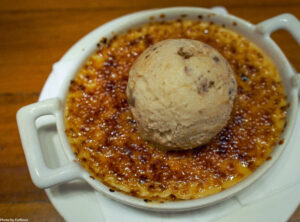 I profess to not liking creme brulee – until I had Bochinche's version. The crackly caramelised sugar exterior gives way to a beautiful, melt-in-your-mouth custard. Paired with a unique banana split ice cream, it's a straight road to dessert heaven.
If you're looking for something refreshing after all that rich tapas, try the 'Bochinche' Mess. It's the ultimate palate cleanser with its champagne and strawberry sorbet, lemon curd, and a side of crispy meringue discs ($18).
---
Milk Cake with Passionfruit Sorbet -$14
---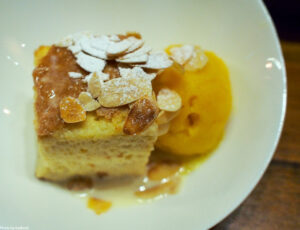 Most desserts are usually too heavy, or too light. But once in awhile there's a dessert that gives you the best of both worlds, and this milk cake would be it. Though the milk cake is imbibed with a combination of three types of milk, it retains a light and fluffy texture. The sweetness and milkiness of the cake is perfectly balanced out by the tartness of the passionfruit sorbet.This combination is both satisfying and cleansing.
This article is brought to you by BoCHINche 
Summary
Pros:
Rich flavours
Excellent Desserts
Nice ambience for big groups or dates
Cons:
Pricey for Tapas portions
Pork Belly wasn't tender enough
Recommended Dishes
Creme Brulee with Banana Split Ice Cream – $17
Watermelon Salad – $13
Opening Hours: Mon-Thurs 12pm to 2:30pm, 6pm to 10:30pm Fri-Sat 12pm to 2:30pm, 6pm to 11pm
Address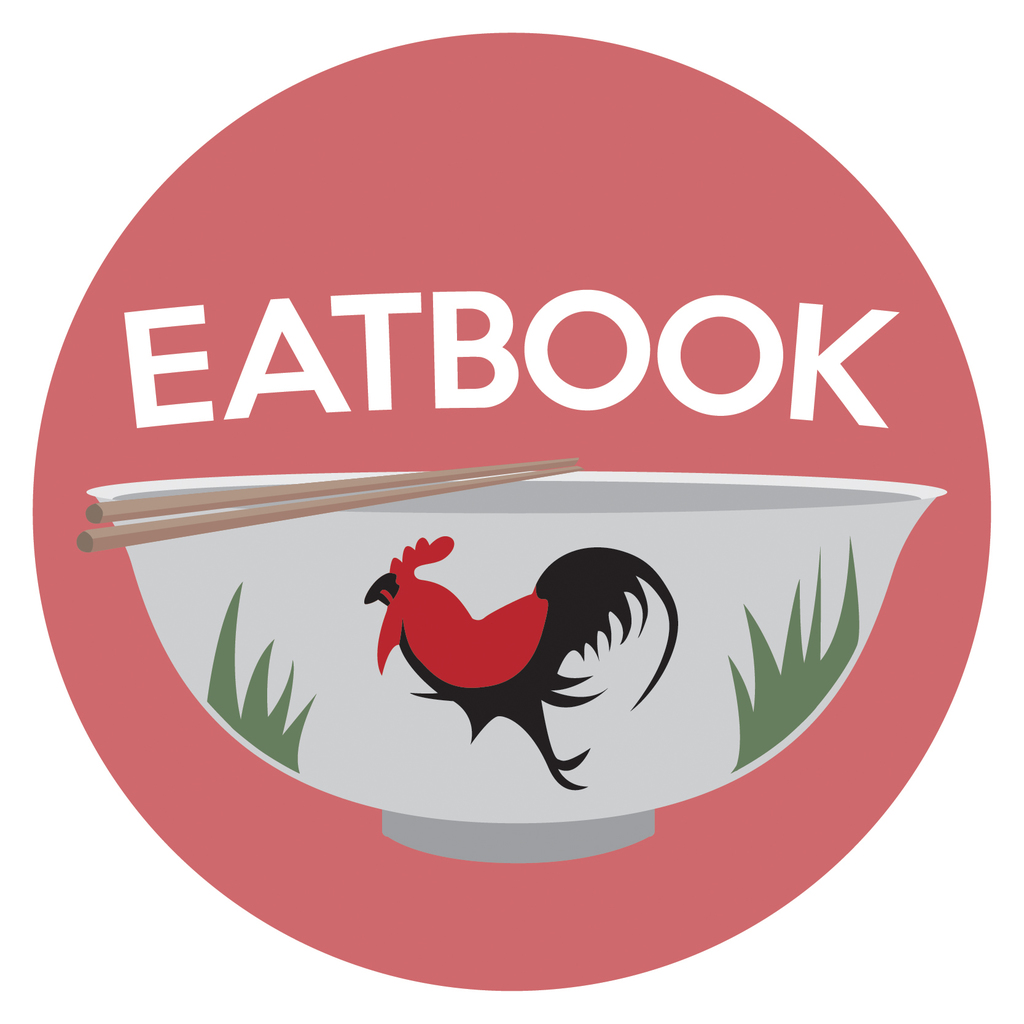 Drop us your email so you won't miss the latest news.