---
Time to chill the day away
---
Cafes in Singapore are a dime a dozen, but cafes that let you spend the entire day relaxing with your friends are rare. Long queues and service staff hovering around to clear your plates are often enough reason to dine and dash, whereas cafes with more chill tend to serve lacklustre food that gives you no motivation to stay anyway. 
So we've found 10 boutique cafes that not only lets you fill your tummy, but also offer classes, clothes or even beds for you to relax at all day – or night.
---
1. Boufe
---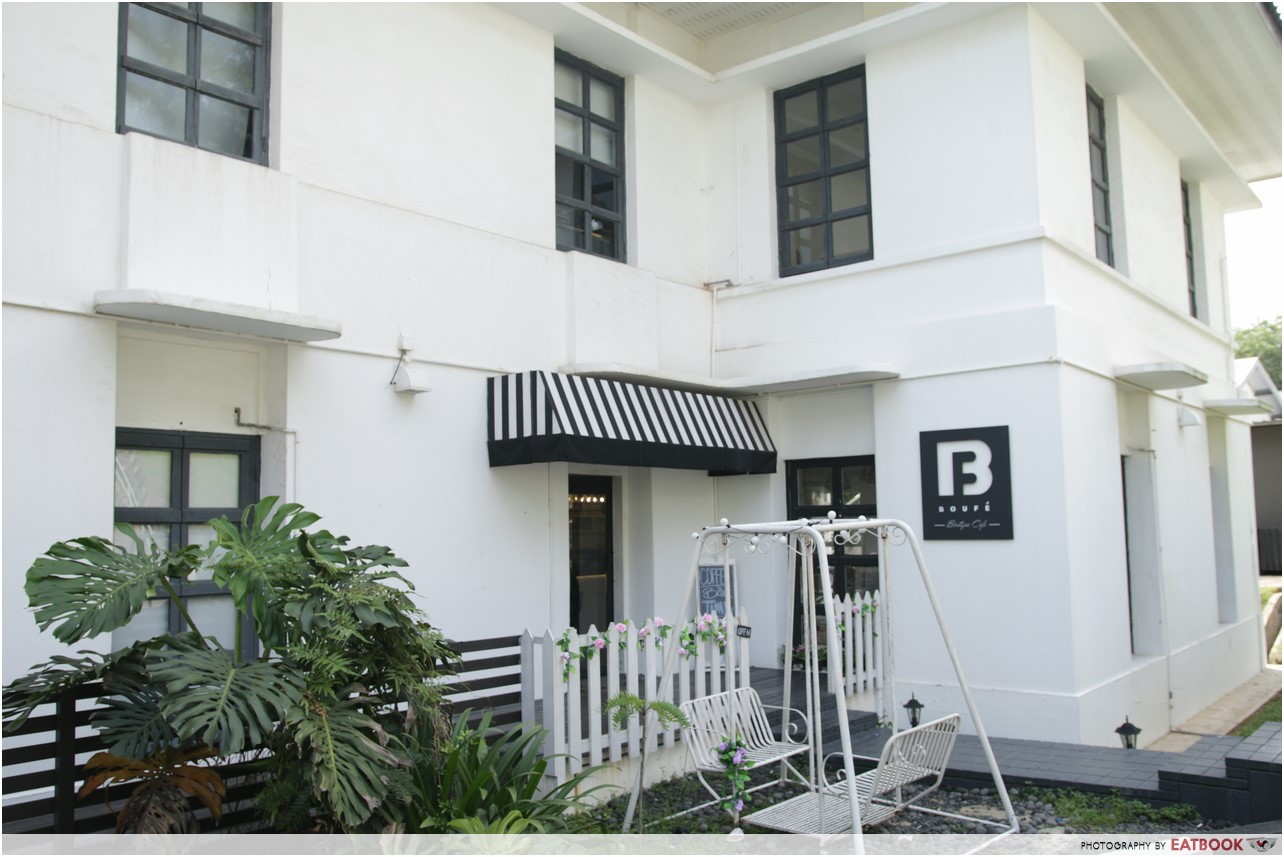 Short for 'Boutique Cafe", the minimalistic Boufe remains faithful to its vision of providing high quality food alongside fashion-forward apparels. With a cafe and store located side-by-side, you can satisfy your curiosity for their colour-changing drink Twilight ($7+) and personalised leather goods at the same time. Whether you're a food or fashion enthusiast, you are bound to find something to fall in love with here.
Address: 308 Tanglin Road, #01-01, Phoenix Park, Singapore 247974
Opening hours: Tue-Sun 10am to 10pm
Tel: 6734 7656
Menu
---
2. DW Workshop
---
If you have a full day to spare, consider creating your own Evening Concrete Lamp at DW Workshop. A hands-on session with a glass of wine and a lunch bowl or crab croissant on the side, this will definitely be one conversation starter for that dreaded Monday question of, "So, what did you do over the weekend?" Other workshops include Concrete Collage and Wearable Paper Art. Workshops change every few months, so be sure to check their website to find out what's new!
Address: 41 Rochester Drive, Singapore 138582
Opening hours: Mon-Fri 9:30am to 10:30pm, Sat-Sun 9:30am to late
Tel: 6659 0879
Menu
---
3. COO Bistro & Boutique Hostel
---
Eat, sleep, hit repeat: a personal mantra I've held when it comes to the holidays. More than just a swanky hostel, COO features a dine and stay option where you can eat, sleep and repeat if you'd like. Stay for some Mentaiko Capellini ($18++) or Tiong Bahru "Chwee Kuey" ($9++) made of panna cotta and balsamic strawberries – a definite upgrade from your late-night kitchen raids.
Address: 259 Outram Road, Singapore 169056
Opening hours: Mon-Sat 11am to 10pm, Sun 10am to 5pm
Tel:  6221 7060
Menu
---
4. Shop Wonderland
---
Shop Wonderland is a multi-concept cafe, florist and workshop emporium – pretty much 'Alice In Wonderland' in a house. Go for a Floral Class, where you get to make your own bouquet. Not only will you be able to learn how to select, condition and care for fresh flowers, you can even walk away with a bouquet of flowers for bae. Chill afterwards with their selection of sweet and savoury options, including an interesting Popcorn Matcha Latte ($6.50)!
Address: 37 Haji Lane, Singapore 189230
Opening hours: Mon-Sun 10am to 6pm
Tel:  6299 5848
Menu
---
5. Coffeemin
---
Coffeemin is a cool concept, where everything – from cookies to games, wifi and electricity – is free. The catch is, you've got to pay for the time you spend there at $1 for 10 minutes, capped at $30 a day. They also hold classes like Modern Calligraphy and Knitting for those who'd like to learn something new.
Address: 6 Eu Tong Sen Street, #02-33, Clarke Quay Central, Singapore 059817
Opening hours: Mon-Sun 11am to 10pm
Tel: 6238 0370
---
6. Chye Seng Huat Hardware
---
One of the OG hipster cafes that kickstarted the cafe-hopping trend, Chye Seng Huat Hardware needs no further introduction. Housing both the cafe and coffee boutique Papa Palheta, this is the perfect location for all who can't start their day without a cup of joe. They've got 3-hour coffee classes for home baristas, starting from beginner's level, so be sure to sign up if you wanna start crafting your very own java.
Address: 150 Tyrwhitt Road, Singapore 207563
Opening hours: Tue-Thur, Sun 9am to 10pm, Fri-Sat 9am to 12am
Tel: 6396 0609
---
7. Tea Chapter
---
I love drinking tea, and I drink it multiple times every day. Despite that, I still doubt my ability to perfect a cup of tea. Tea Chapter not only offers food and drinks, but also a Tea Appreciation Package that allows you to learn more about Chinese tea from a Tea Master in an hour. After this, you'll probably be able to confidently order a pot of tea from the verbal list they bombard you with at dimsum restaurants in Hong Kong.
Address: 9 & 11 Neil Road, Singapore 088808
Opening hours: Sun-Thur 11am to 10:30pm, Fri-Sat 11am to 11pm
Tel: 6226 1175
Menu
---
8. Carpenter and Cook
---
From quaint vintage pieces littered around their store to fragrant bakes fresh from the oven, almost everything is for sale at Carpenter & Cook. This eclectic cafe boasts a cosy vibe, the kind I'd happily spend a day indulging in a Passionfruit Meringue Tart ($6.80) at, while browsing through vintage typewriters and armoires.
Address: 9 Lorong Kilat, #01-06, Singapore 598120
Opening hours: Mon-Fri 10am to 10pm, Sat 9am to 10pm, Sun 9am to 9pm
Tel: 6463 3648
Menu
---
9. The Plant Story
---
To make it easy for us to reconnect with nature, The Plant Story runs three urban garden workshops daily at their workshop-cafe. You can make your own self-sustaining miniature garden, edible garden or even concoct home remedies. Feel free to chill at their Garden Cafe that offers a captivating view of Marina Bay as well.
Address: 11 Rhu Cross, #02-03, Passion WaVe at Marina Bay, Singapore 437440
Opening hours: Thur-Tue 10am to 7pm
Tel: 6348 8040
Menu
---
10. Knots Living
---
Mainly a furniture concept store, Knots Living's beautiful interior will make you want to stay there for their ice-cream and waffles too. Take your time here to take #OOTDs before multiple backdrops, or just sit back and relax in the laidback atmosphere. They're also a florist, so grab a bouquet for someone special before you leave.
Address: 160 Paya Lebar Road, #01-07, Orion@PayaLebar, Singapore 409022
Opening hours: Mon-Sun 8am to 8pm
Tel: 6817 0383
---
BONUS: AiClay
---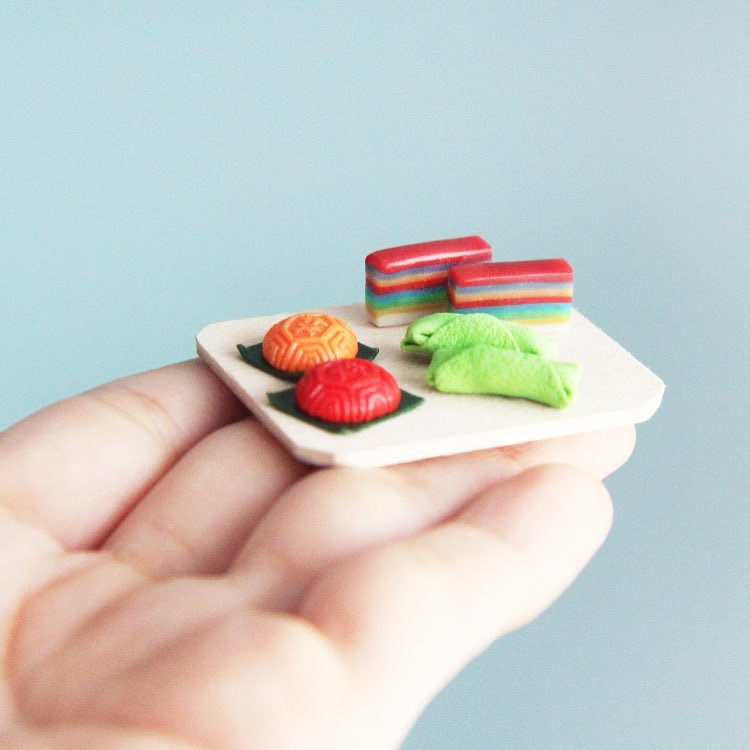 Source

I've had a huge love for miniature toys since young, and so does Jocelyn, who is the founder of AiClay. Known for her hand sculpted food miniatures and unique food jewellery, Jocelyn launched workshops to teach others how to make her intricate crafts. This is essentially Singapore's version of Poppin' Cookin', but much more durable and sadly inedible.
Address: 2 Orchard Link, #05-01, *SCAPE, Singapore 237978
Opening hours: Mon-Sat 11am to 11pm
Email: buzz@aiclay.com
---
Play as you eat
---
These cafes don't just offer food, but let you learn a new skill or browse through interesting trinkets as well. Whether you need a little me-time or you're thinking of ways to spend time meaningfully with your friends, these places can surely help. Let us know if you've got anymore spots like these to suggest!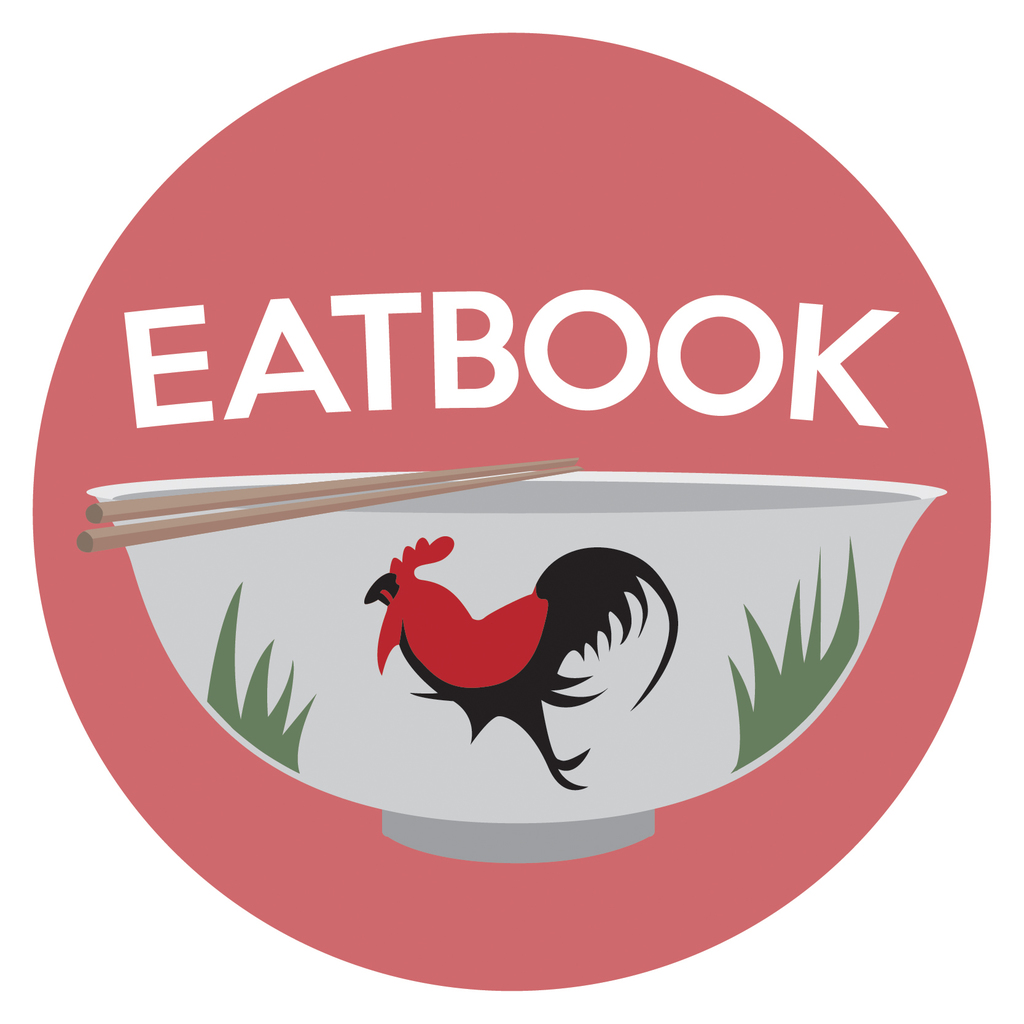 Drop us your email so you won't miss the latest news.