About Bridge
Update (4 April 2019): Bridge has permanently closed.
---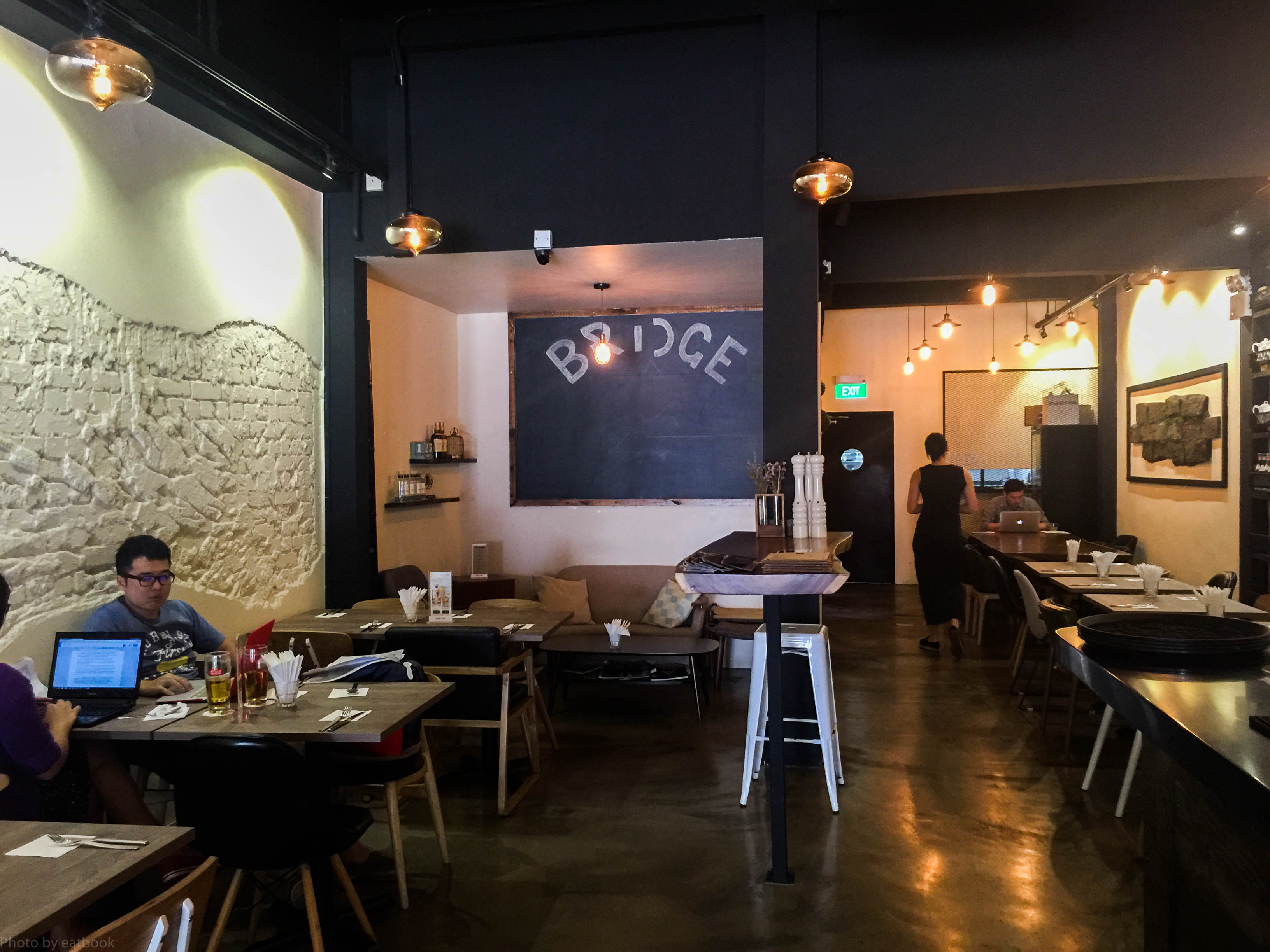 Bridge is a bistro that is more than meets the eye. A casual glance at it's industrial chic interiors might bring up impressions of eggs benedict hawked by so many similar establishments sporting the same look. But a closer look at the menu reveals a lot more. Foams, powders, and gels, stuff of high end avant garde cuisine litter the menu. It sparked my curiosity, and the prices encouraged it even more.
The bistro "bridges" typical bistro fare and the cutting edge of modern cooking. You've heard of all the ingredients before, but their application might just prove to be a riveting and wondrous dining experience for you.
---
Appetizers
---
Heirloom Tomato Mozzarella ($16) 
---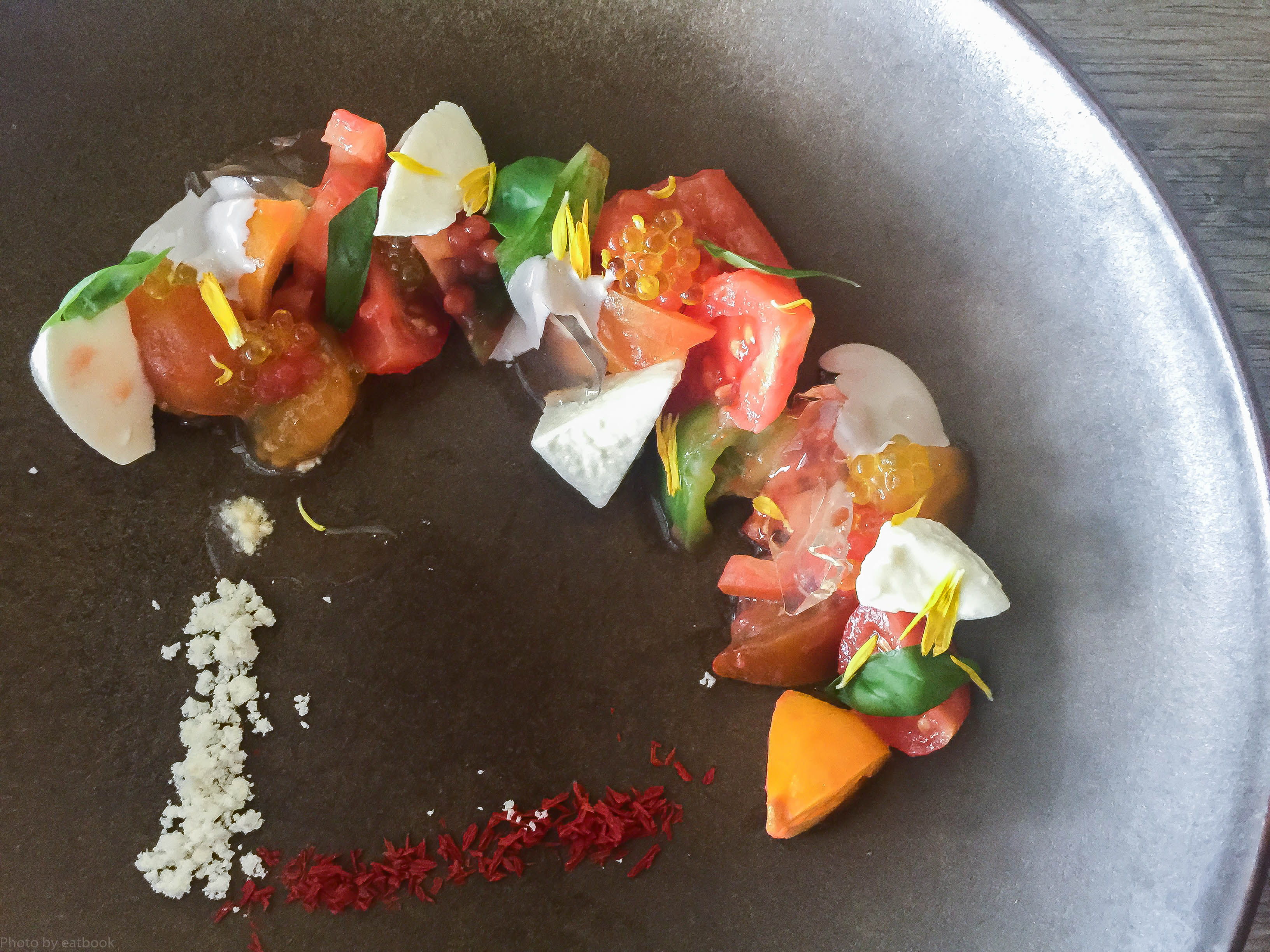 The ago old classic combination of tomatoes and mozzarella is played up here by some interesting ingredients. The tomatoes are a combination of different types which means each one varies in sweetness, texture, and flavour. Olive powder and tomato powder on the side make for an extra boost of flavors that complement the dish well. My favourite part of the dish were the luminescent shards of tomato jelly scattered across the salad. They were packed with concentrated tomato flavour that really helped to elevate the dish.
---
Foie Gras ($18)
---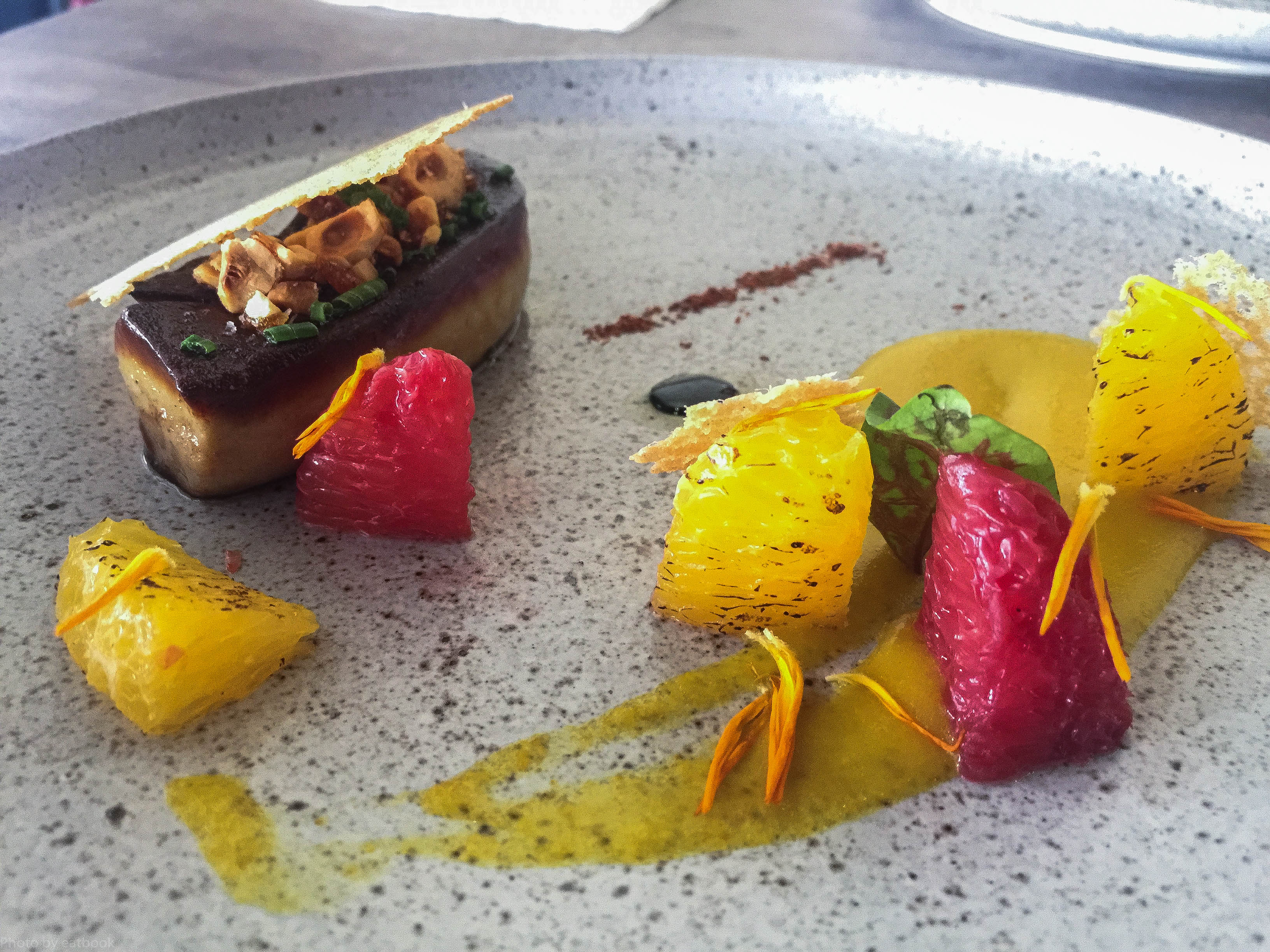 While it may be a luxury ingredient packed with flavour, there are those who hate it for it's pungent flavours and as we might call it "gao-ness". Bridge's fix for the problem is a row of brightly colored grapefruits and a puree to lighten things up. The combination works, and the acidity from the citrus combines wonderfully with the foie gras by cutting through the heavy fats. It's a smart use of ingredients and foie haters should give it another shot with this.
---
Main Courses
---
Truffle Chicken ($26)
---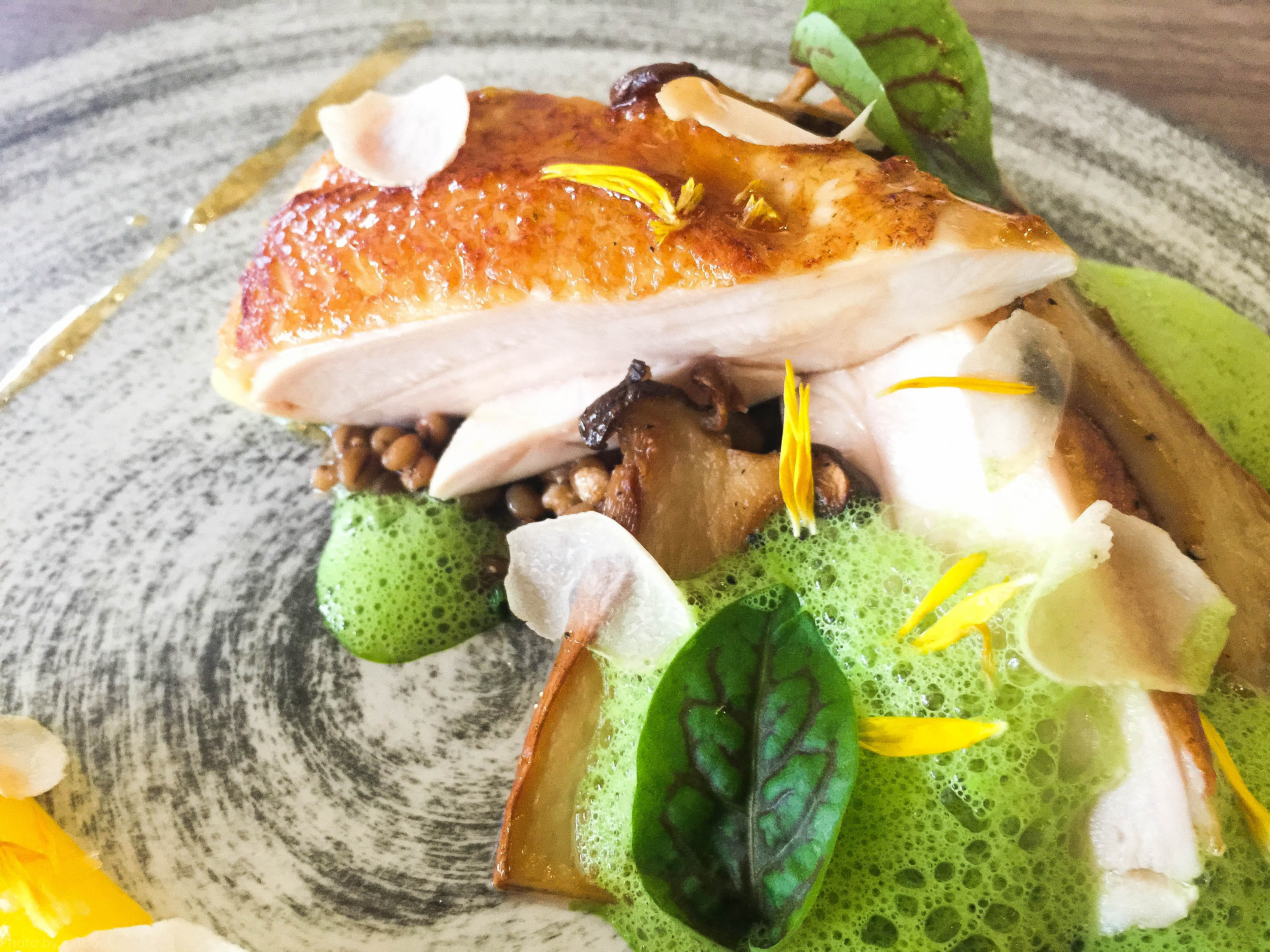 Truffle is overused. It's one of those ingredients that just tastes good and it's become somewhat of a food hack for anything that needs a lift in flavour. While Bridge's implementation of truffle with the chicken is a complementary and not an over bearing one, I felt that that could have been more creative flavours at work given the spirit of the bistro. The egg yolk gel on the side gives a great flavour blast if you have it with the chicken, but the ingredient's reliance on a sauce just feels handicapped.
---
NZ Blue Cod ($29) 
---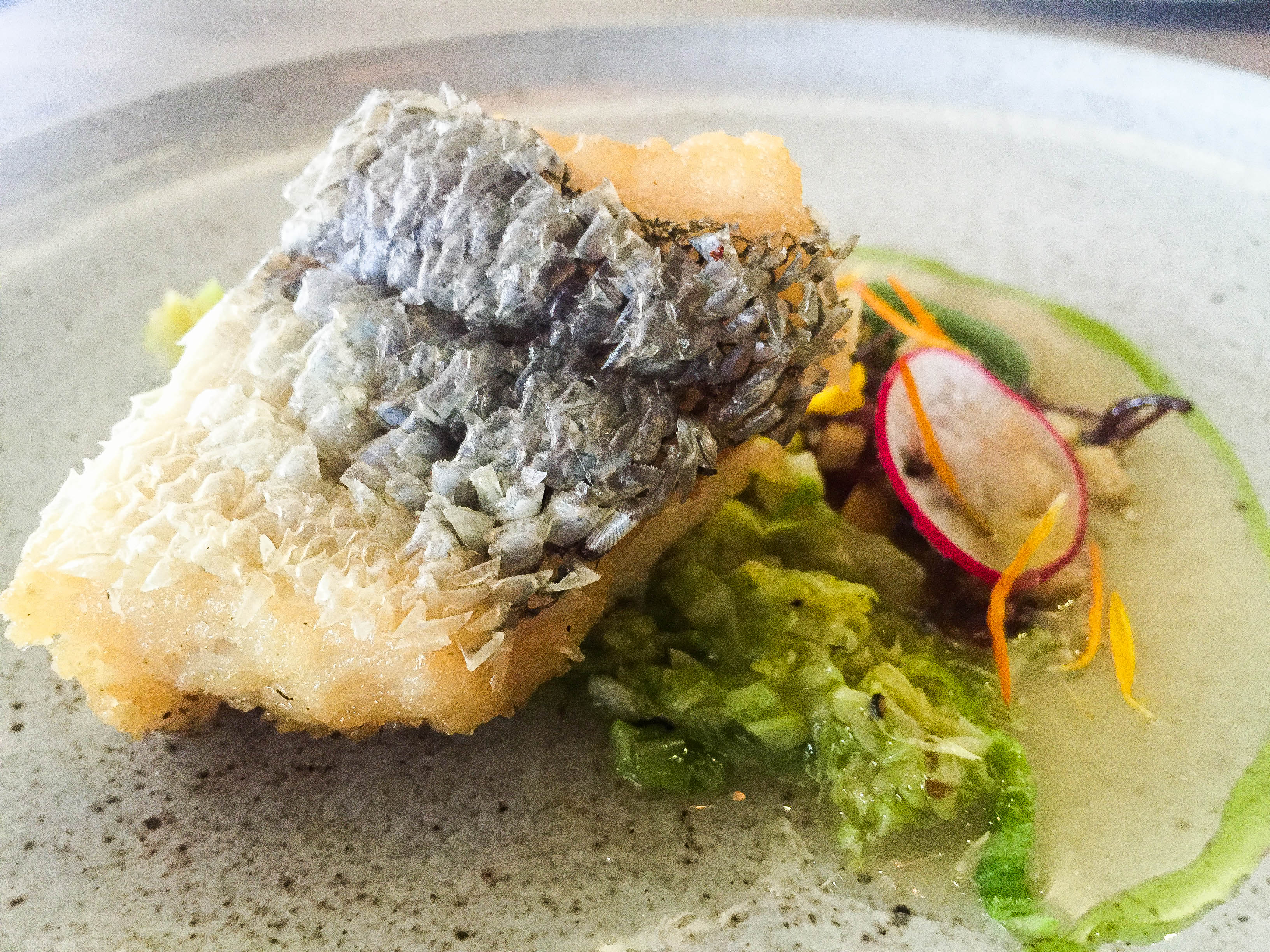 This is probably my favourite main course. The fish on its own was delicate and full of flavour, and I loved the simply sauteed cabbage. What was great for me was the yuzu flavoured bouillion which I enjoyed immensely. Perhaps it was because they roasted the fish bones, or maybe it was the yuzu that helped , but the bouillion wasn't fishy at all.
---
Whole Boston Lobster ($48) 
---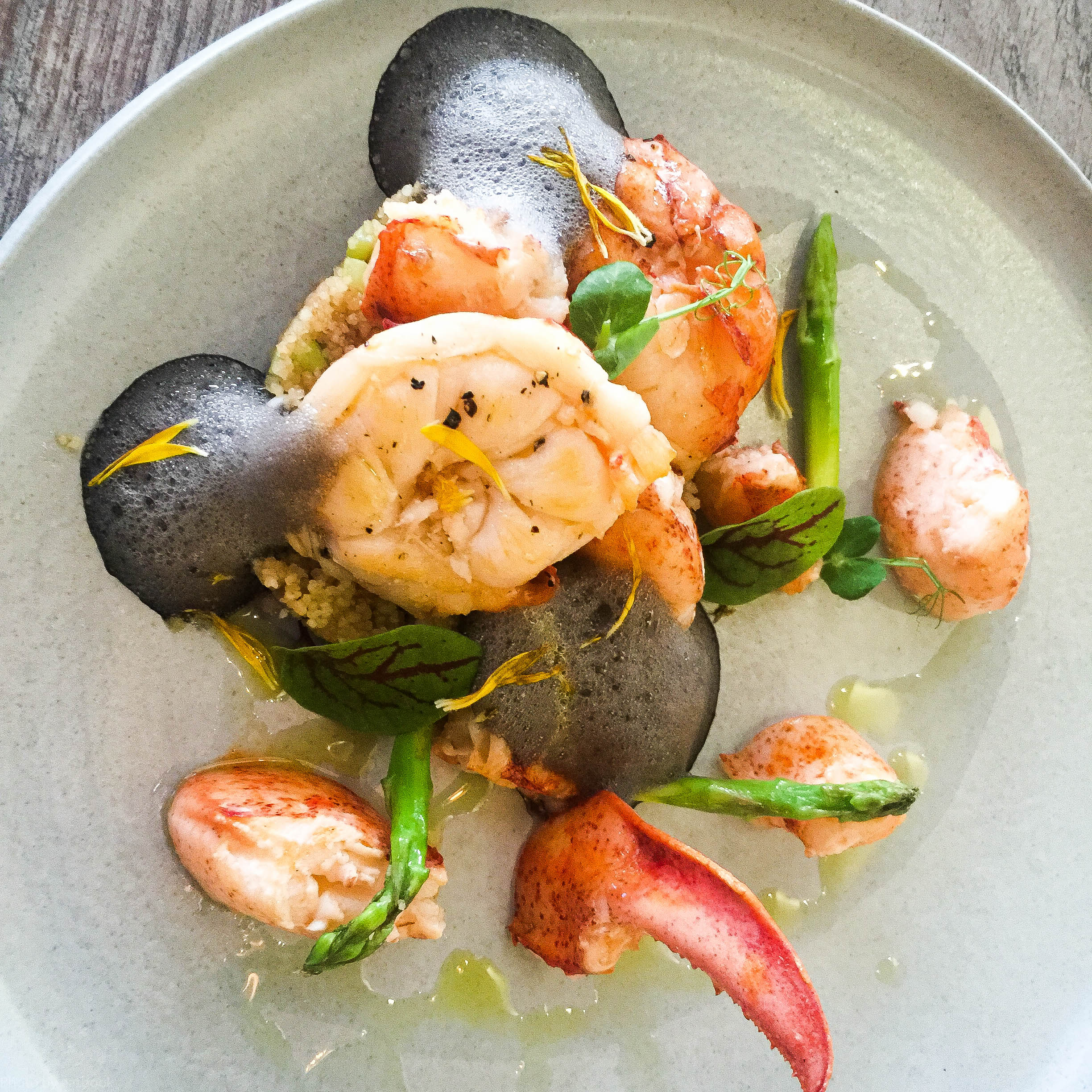 I was in the middle of a conversation when she was brought out to me. Lucy, as I named her in that instant, was still alive and breathing. About 15 minutes later, she became what you see above. Her sacrifice wasn't in vain, I loved the dish, and the squid ink foam gave a nice saltyness to the lobster. The couscous stole the show for me though, it was cooked with kombu and it really contributed a nice savoury flavour to the dish.
---
Dessert 
---
Deconstructed Cheesecake ($14)
---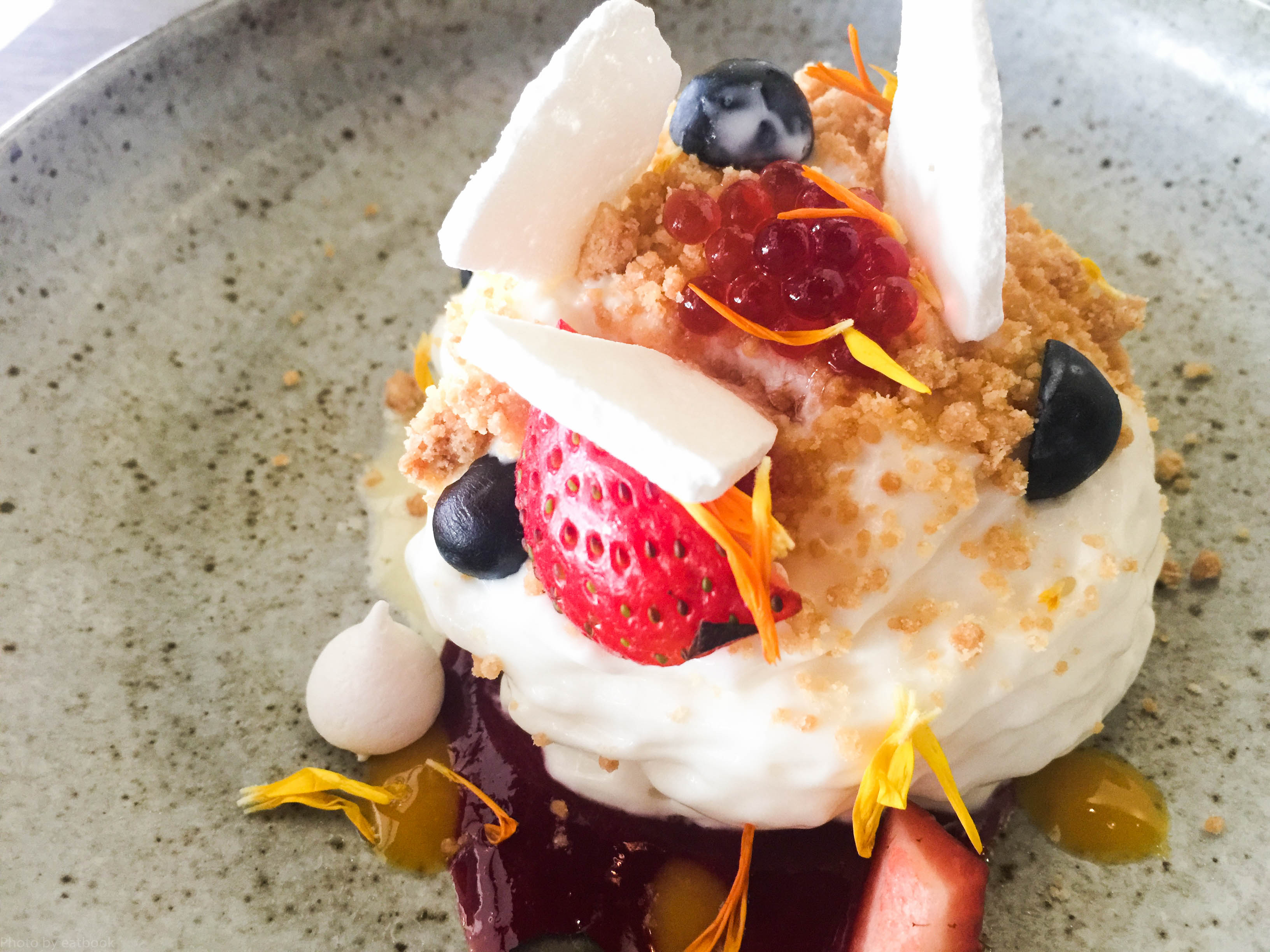 This may not technically be a cake anymore, but it takes the cake as my favourite dish here (cue the drums). Beneath the light creamy exterior is a treasure trove of salted caramel ice cream and raspberry parfait. It's sweet and a little salty, and the variety of textures on the plate make this a very fun dessert to eat. It's a great way to end a meal and I have a feeling I'll be back just for this dish!
This article is brought to you by Bridge
Summary
Pros
– Creative menus at affordable prices
– Some really great flavour combinations
– Great for curious diners who are price conscious
Cons
– Seasoning was off for me
– Chicken should have been more creative
Recommended Dishes
Foie Gras ($18)
NZ Blue Cod ($29)
Deconstructed Cheesecake ($15)
Address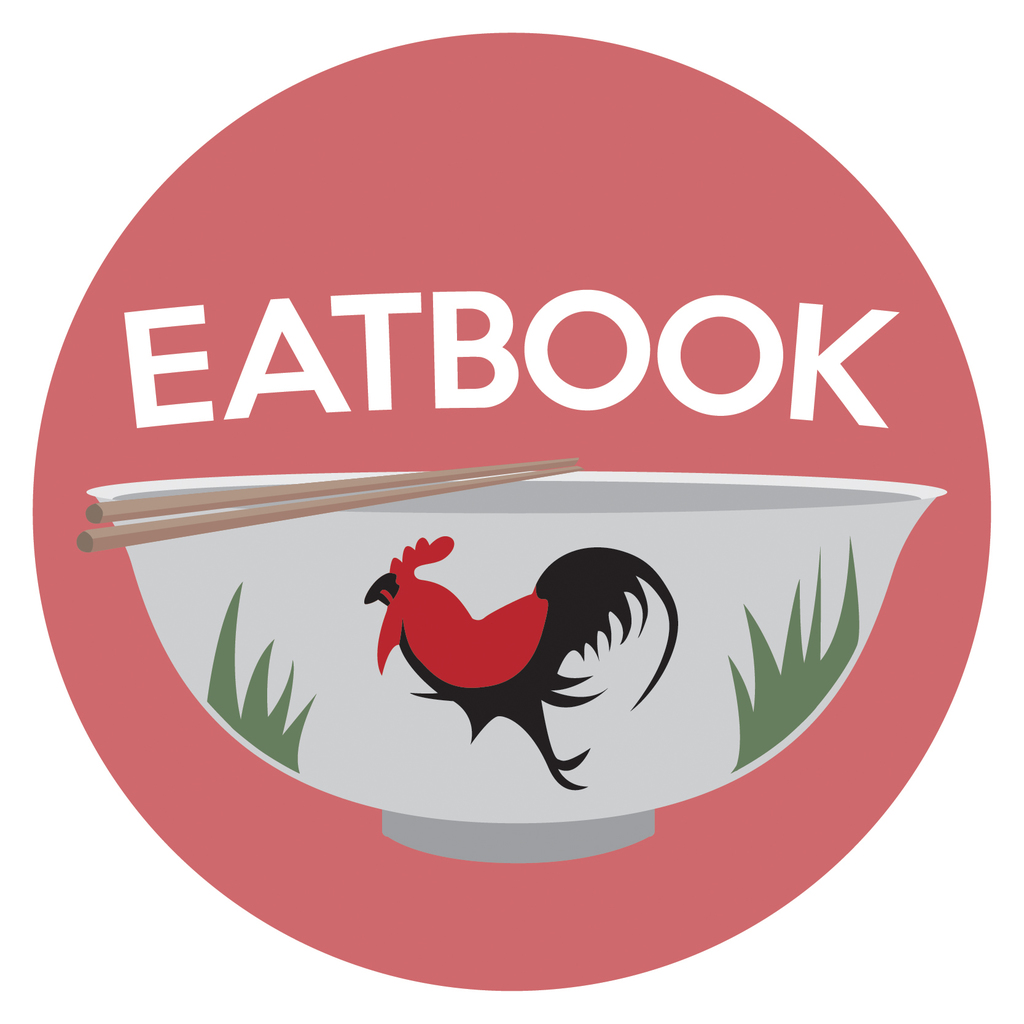 Drop us your email so you won't miss the latest news.