Earl Grey Bubble Tea Buns by BreadTalk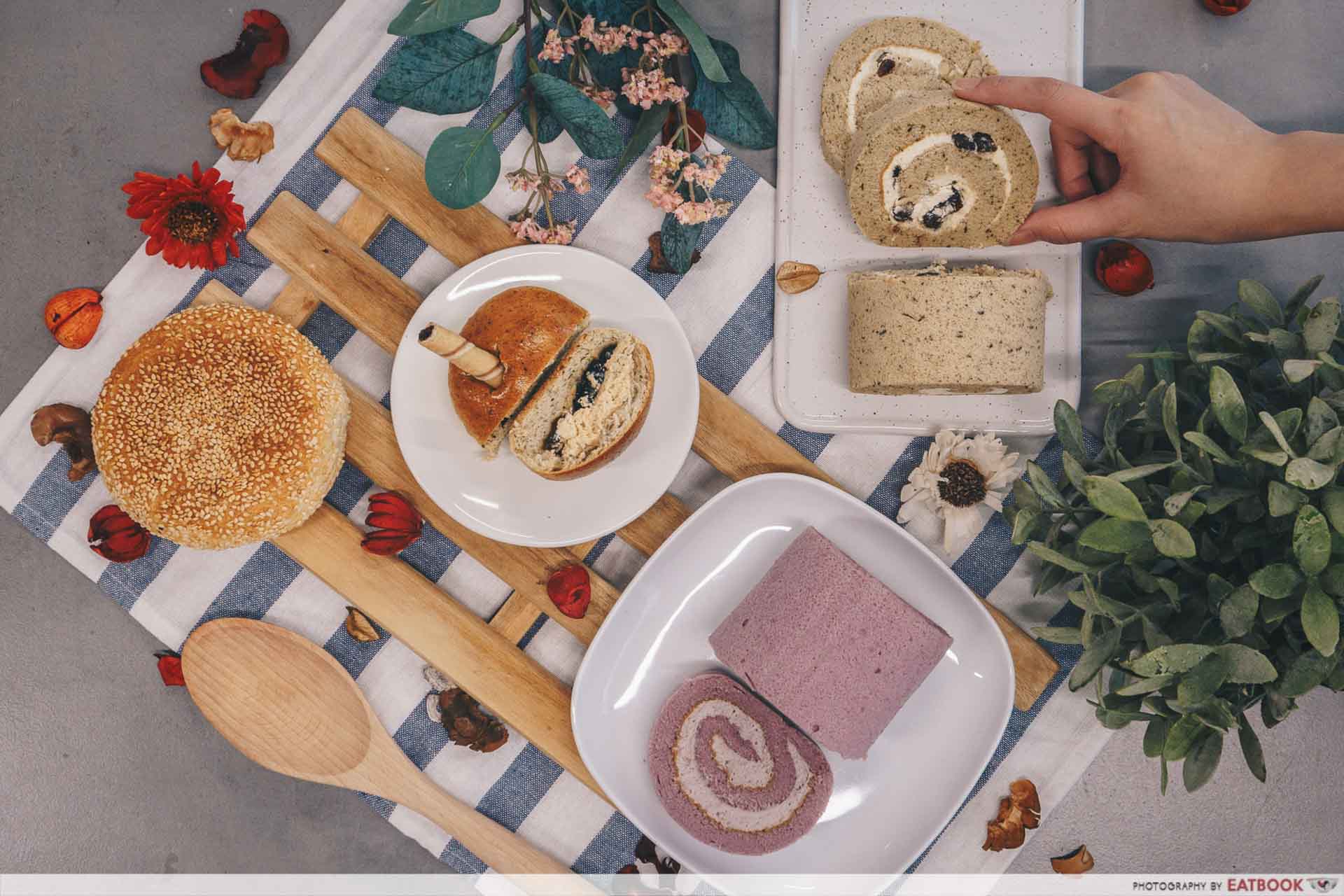 Looks like Singapore's bubble tea renaissance won't be ending anytime soon. BreadTalk just stepped on the accelerator with their latest bubble tea buns and toasts which start from $1.90!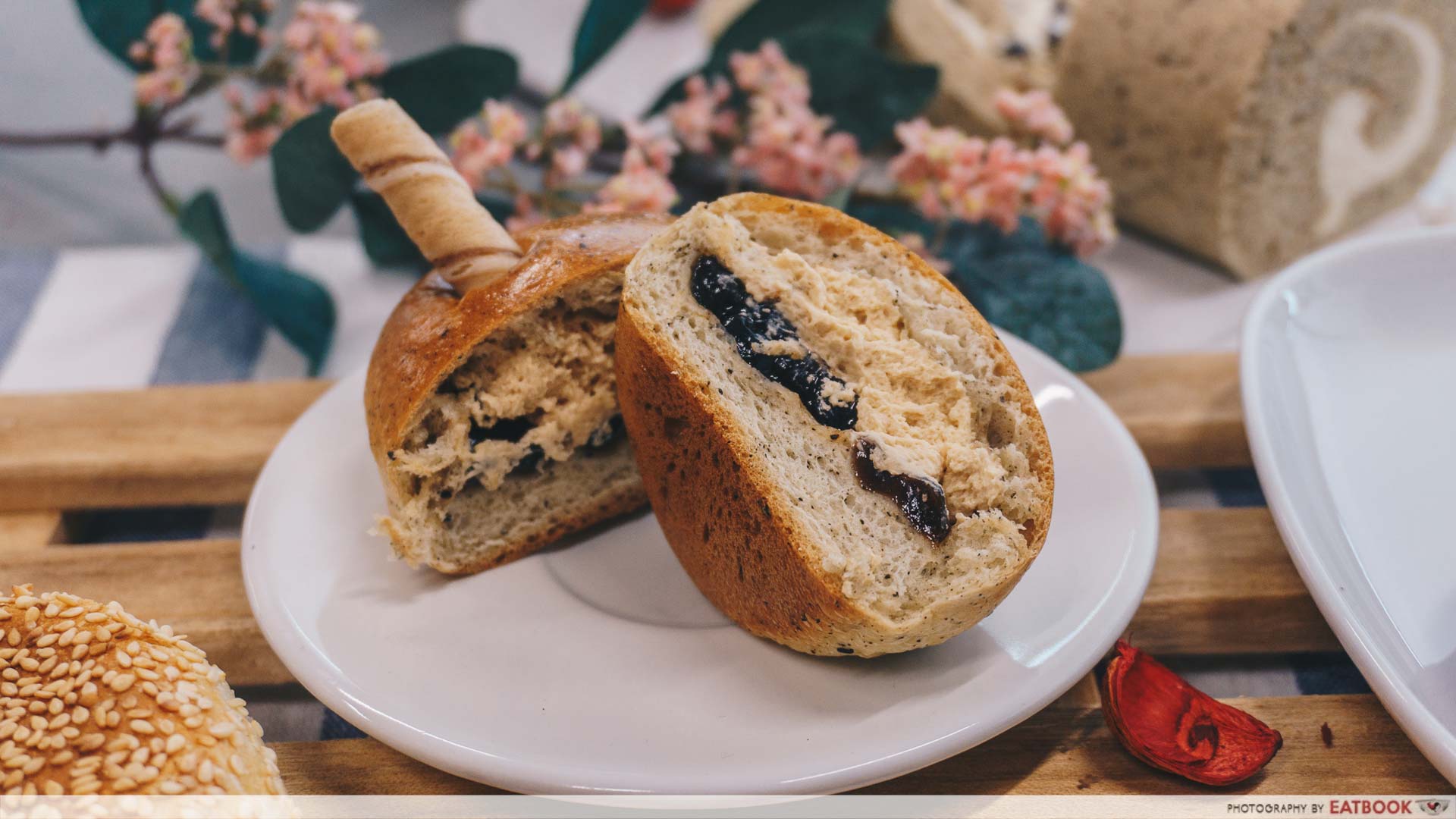 Even the aesthetic of the Earl Grey Bubble Tea Bun ($1.90) conjures up an image of a classic bubble tea cup with its wafer roll mimicking a straw. Bite into the bun to unleash a torrent of delicate Earl Grey goodness, courtesy of the tea-infused dough and cream.
No bubble tea is complete without them pearls and thankfully, hidden within the bun is a generous amount of these chewy delights.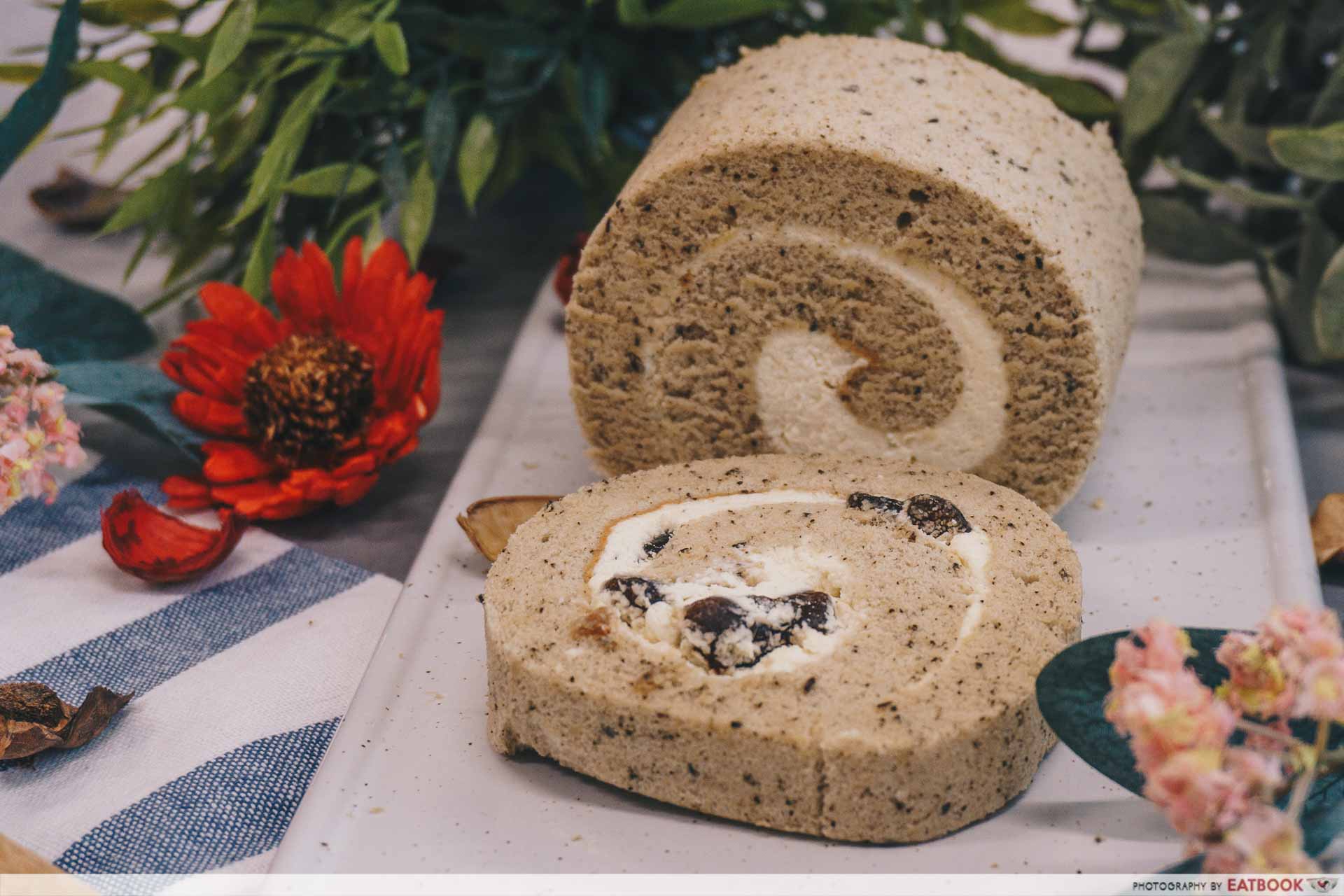 They also come in toast ($2.90) and roll ($8.50) forms! If you grew up liking all things Milo, then the Chocolate Malt Bubble Tea Toast ($2.90) will definitely strike your fancy. Tucked between the crunchy toasts is a decadent layer of choco malt that sends a surge of sweet goodness in every bite.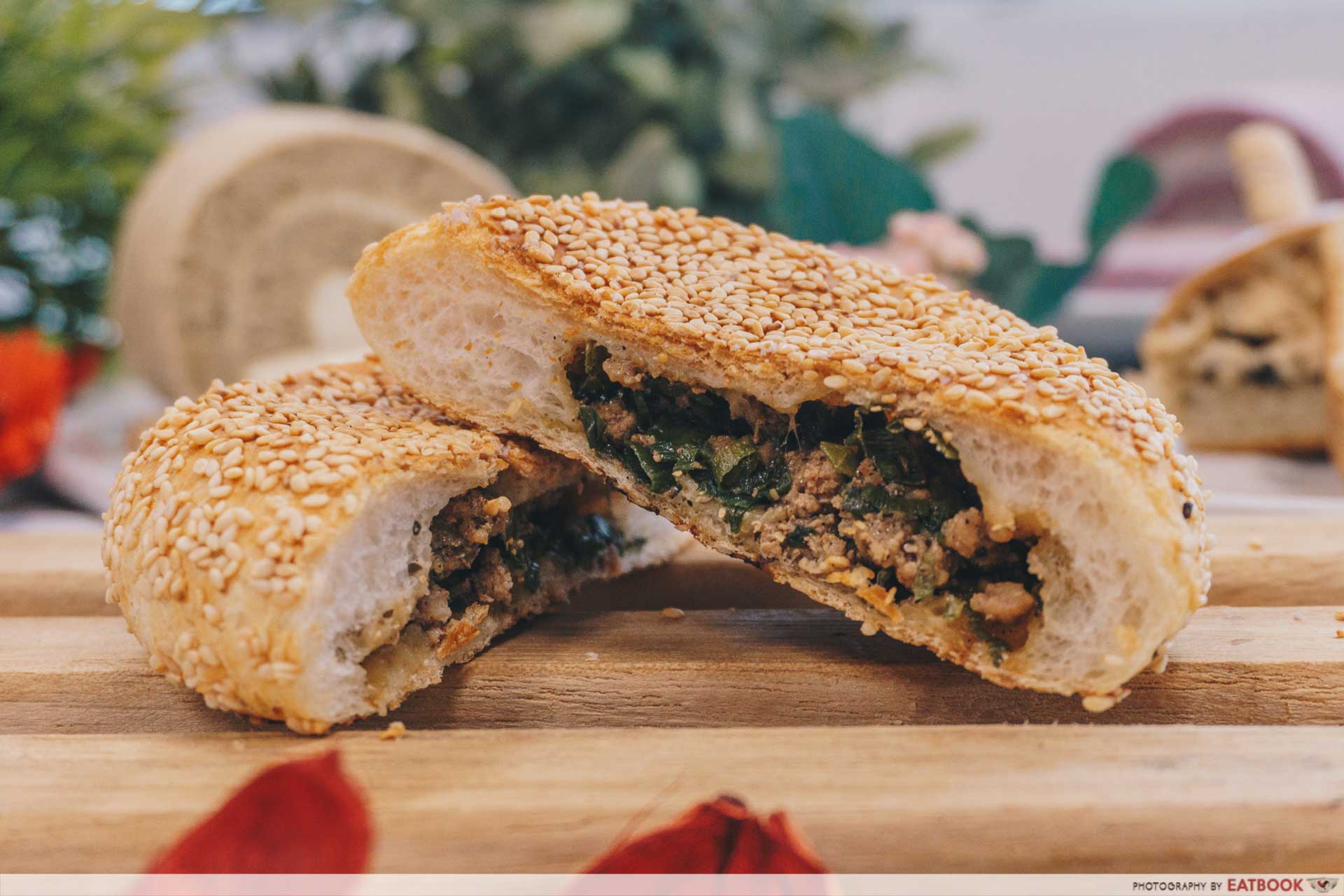 But bubble tea-based food aren't the only Taiwanese items that BreadTalk's introducing. Relive the nights spent gallivanting around the likes of Raohe Night Market and Xi Men Ding with their range of Taiwanese street food buns (from $1.90). The Pepper Bun ($1.90) is filled with tastefully spiced minced pork and flavourful spring onion. And similar to the ones in Taiwan, it's crispy on the outside and juicy on the inside.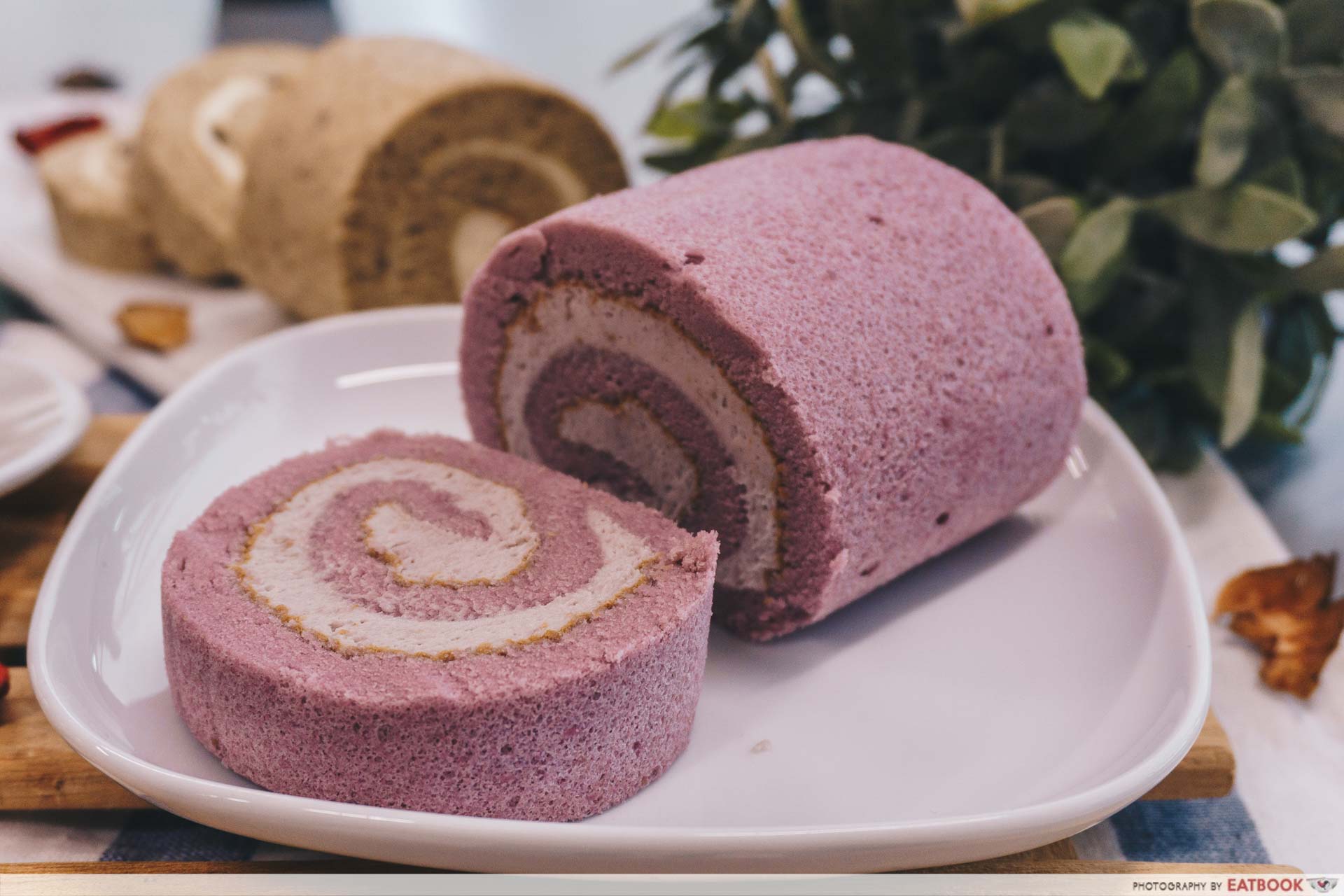 Those who loved BreadTalk's chilled yam cake will be glad to know that it's sorta back with the Taro-fic Yam Roll ($8.50). The soft and fluffy Swiss roll is laced with luscious yam cream that's made with taro imported from Dajia, making each bite rich and fragrant.
You can find these items at all BreadTalk outlets, except for:
Earl Grey Bubble Tea Toast and Chocolate Malt Bubble Tea Toast: only available at the IHQ, Chinatown Point, CityLink Mall, ION Orchard, Novena Square and Toa Payoh HDB Hub outlets.
Earl Grey Bubble Tea Roll, Taro-fic Yam Roll: available at all outlets except Singapore Cruise Centre and United Square.
For more good bread, check out Thai Baang at Lavender!
Thai Baang: First Thai Bread Bakery In Singapore Beside Lavender MRT Station