Burger King has all-new garlic menu items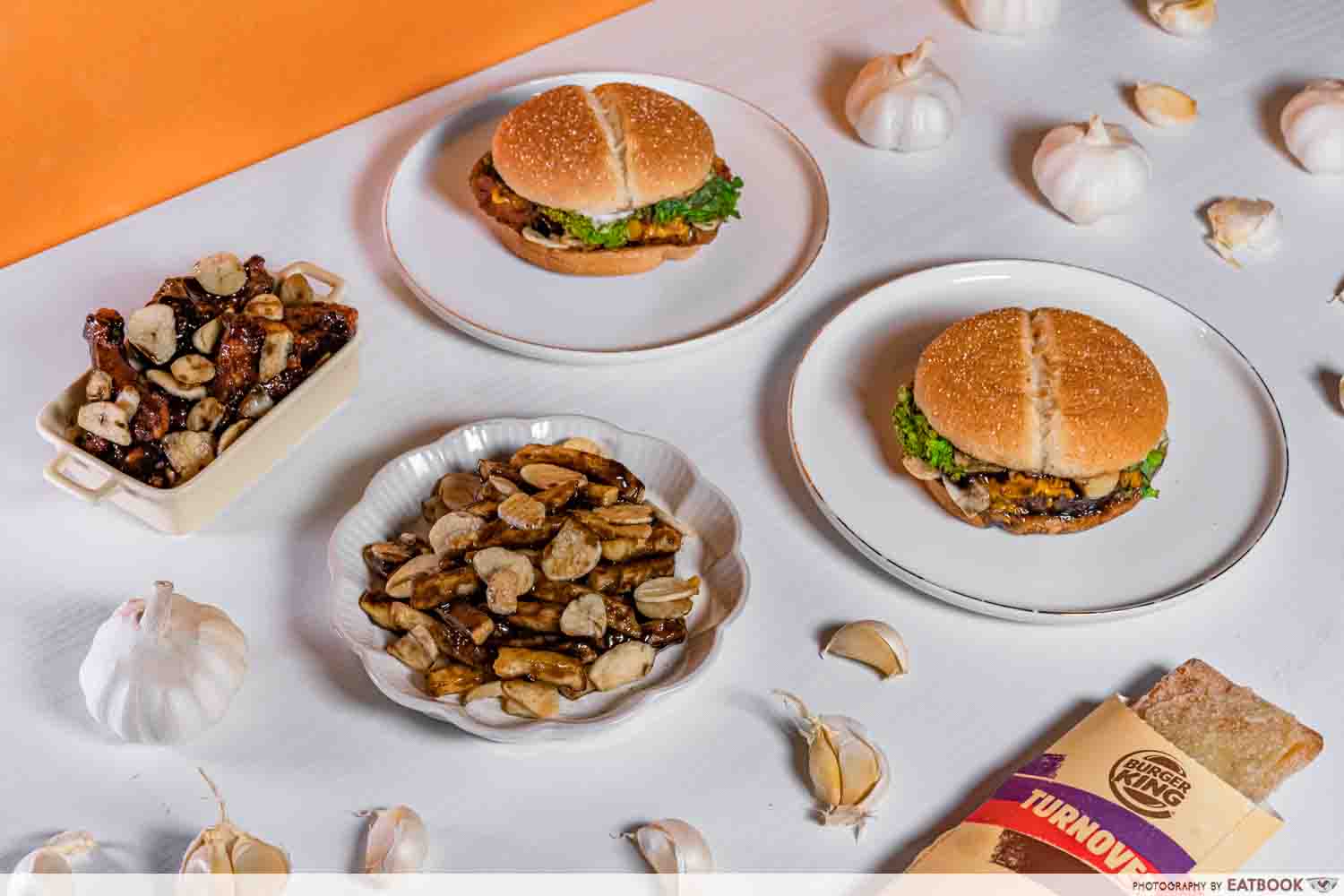 Garlic is one of the most widely used spices because it's so versatile. Earthy, umami, and punchy, garlic is one of those ingredients that offer a different flavour and texture profile each time you use it—it's always a question of how, and how much. Burger King (BK) knows what we're on about, and are proving it with their latest Gourmet Garlic additions to their menu, available for a limited time only.
Garlic lovers should put these new items on their radar and get them for as long as they're on the Burger King menu. Most of the items come with a novel garlic sauce, as well as garlic chips, which are both rarely seen on burgers anywhere else!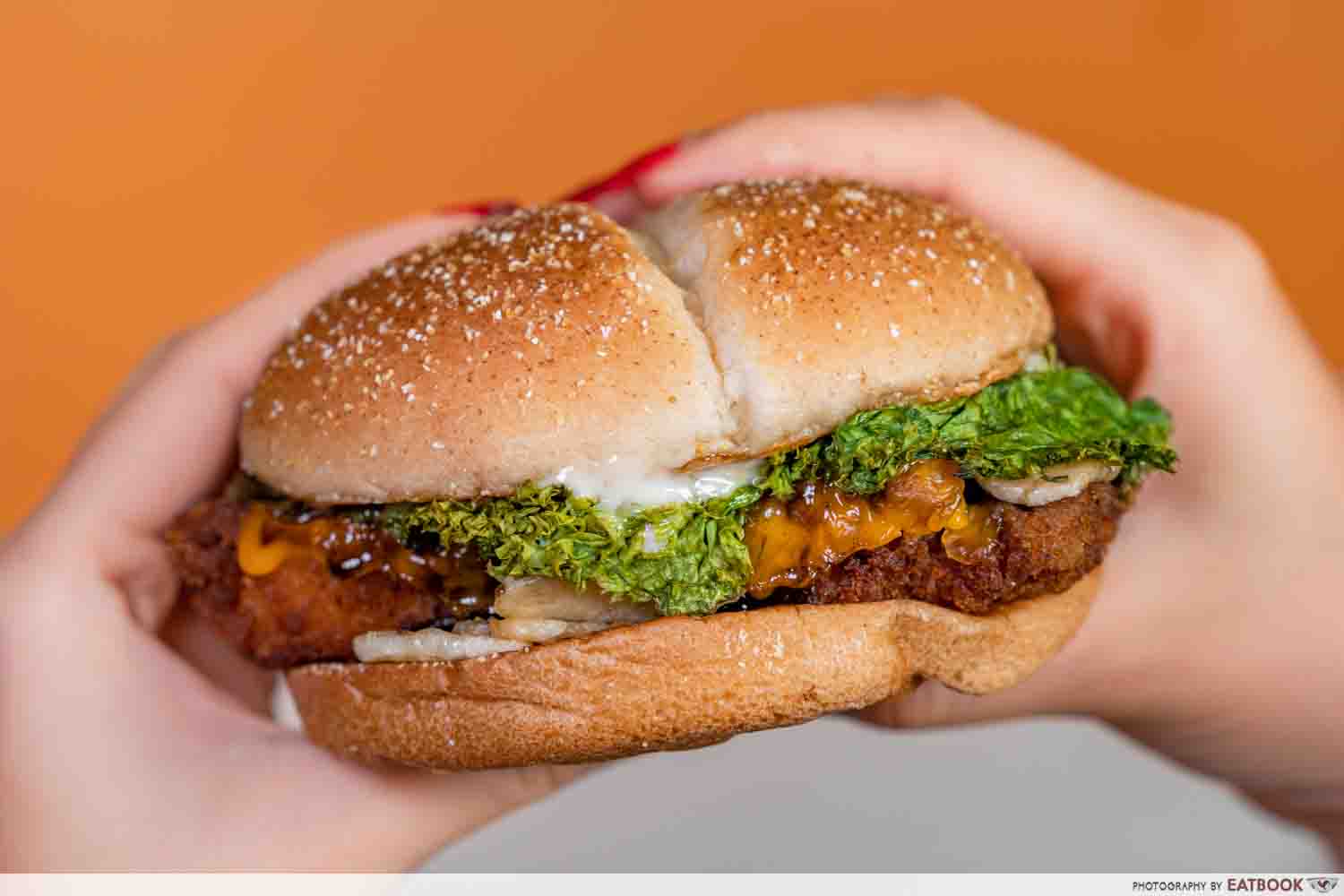 The first is their Gourmet Garlic Chicken King Burger, which stars a whole juicy chicken thigh. It's fried to a crisp finish, and topped with garlic chips, mayonnaise, and a moreish garlic sauce. Fresh salad greens, sliced American cheese, and a soft bun complete the overall dish. We love how the garlic chips bring a bit of crunch to each bite. The garlic sauce is also umami, but not overly garlicky so it tastes astringent.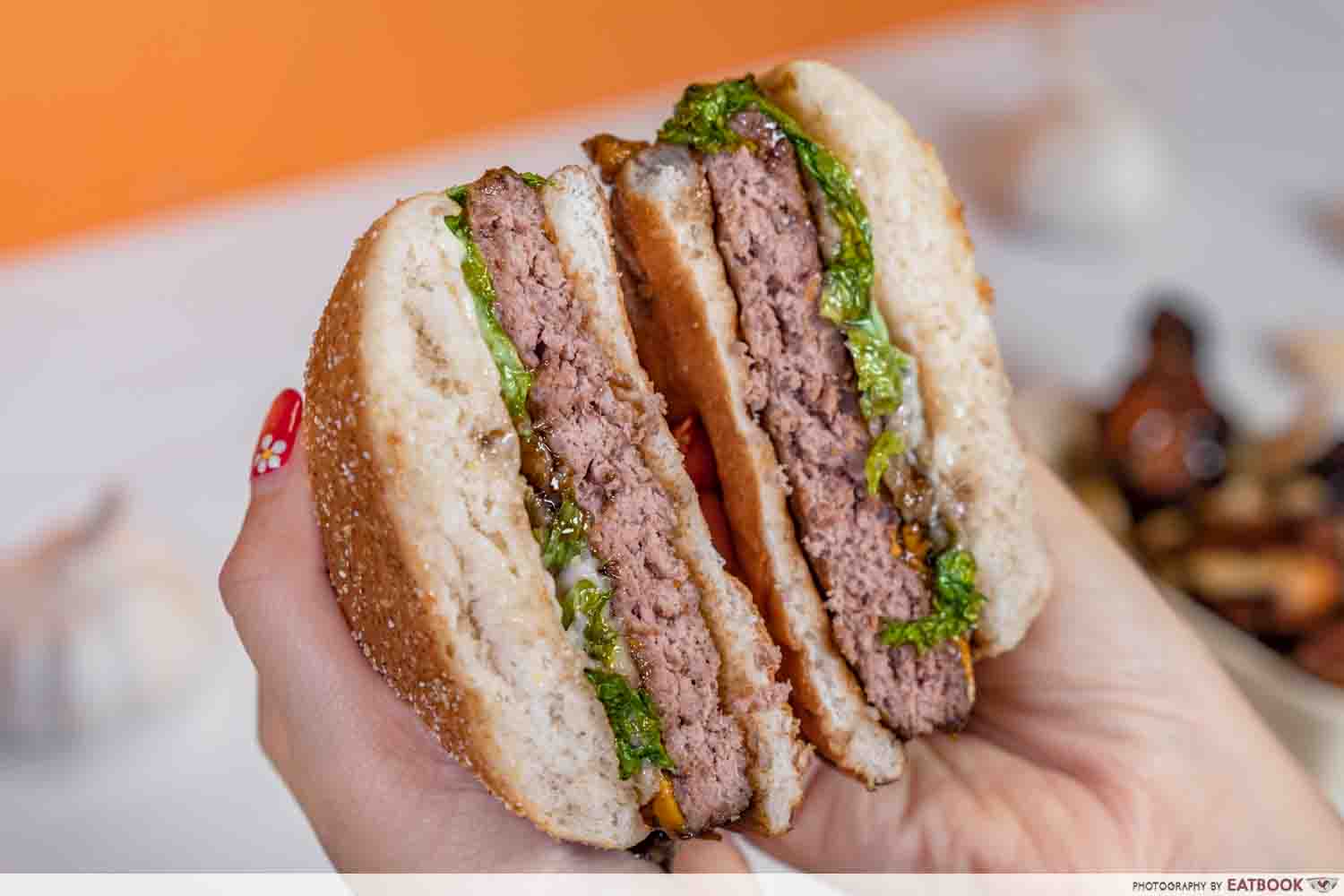 Beef lovers, opt instead for the juicy Gourmet Garlic Angus Beef Burger. BK's signature flame-grilled Angus beef is given added depth with the same garlicky duo as the chicken burger. The garlic chips here really bring out the beef's smokiness, while the sauce adds a touch of sweetness—akin to a barbecue sauce, just punchier.
Both are priced at $9.90 for a meal, with a small Coke and medium fries.
If you prefer a light snack instead of a full-on burger, or you're just keen to add more garlicky elements to your meal, then Burger King has three other gourmet options for you. 
The first is their regular-sized BK Nuggets (6pcs) with Garlic Sauce ($3.50). These satisfying morsels come with a serving of the same garlic sauce you get on their burgers, so you can dip to your heart's content.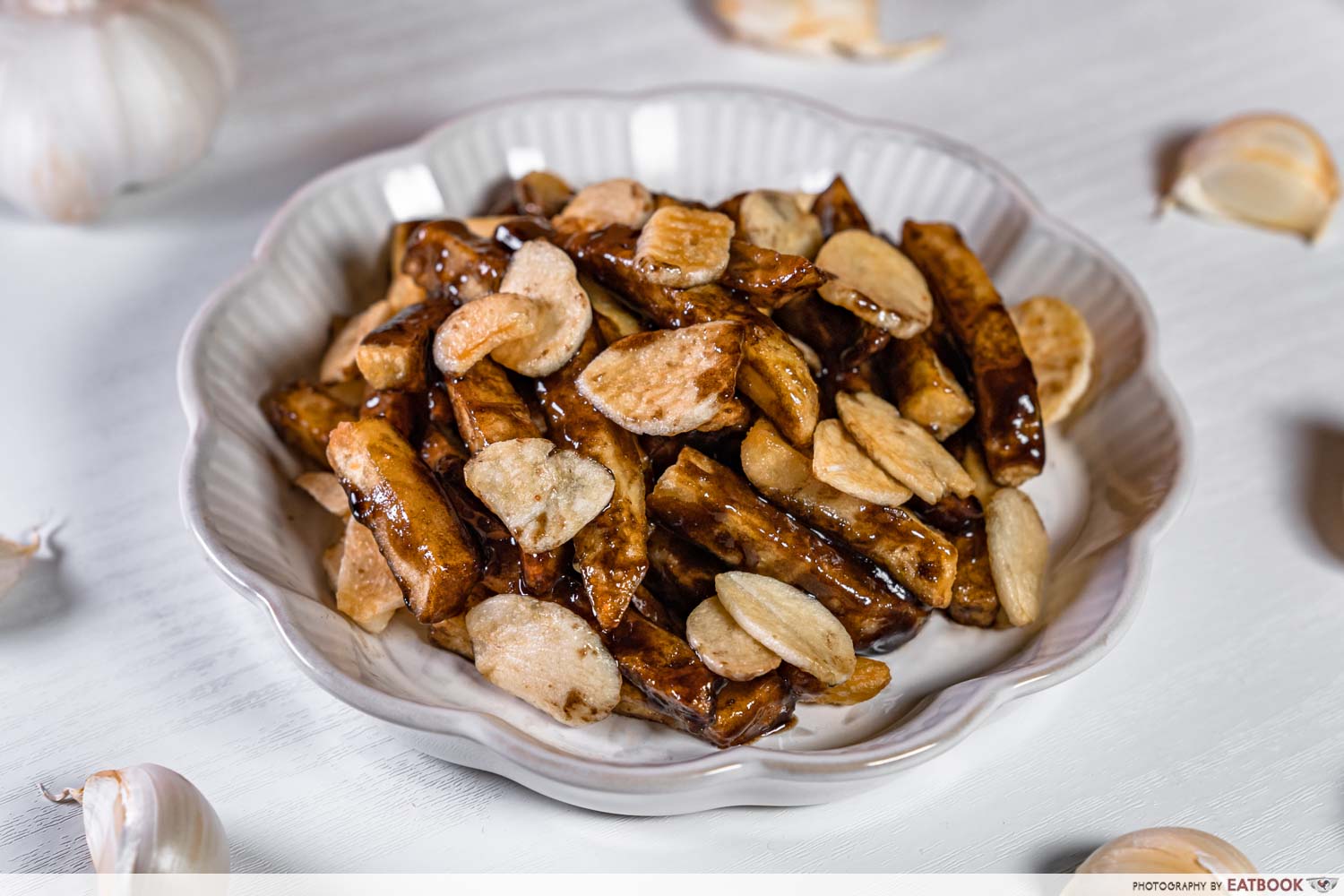 Else, try the Garlic Fries ($3.50), where golden,  thick-cut fries are elevated with garlic chips and a drizzle of the new garlic sauce.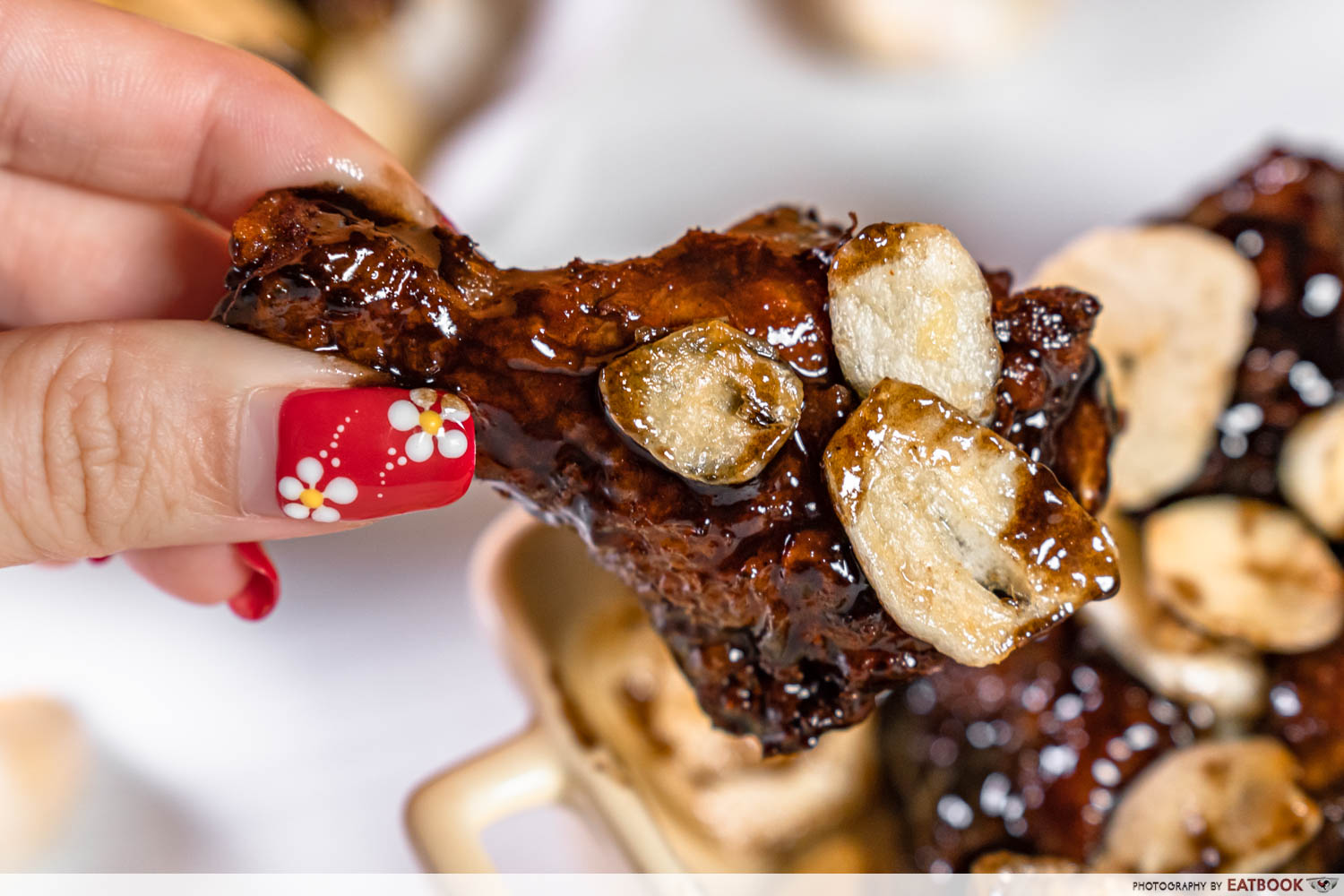 Our favourite new addition, TBH, has to be the Garlic Mexican Drumlets ($5.95). These spiced drumlets are marinated in a moreish spice rub, roasted till their skins are crisp, and then topped with the garlic sauce and chips combo. This is both a snack and a savoury bomb; we're big fans of how the garlic really adds dimension to the Mexican-style marinade.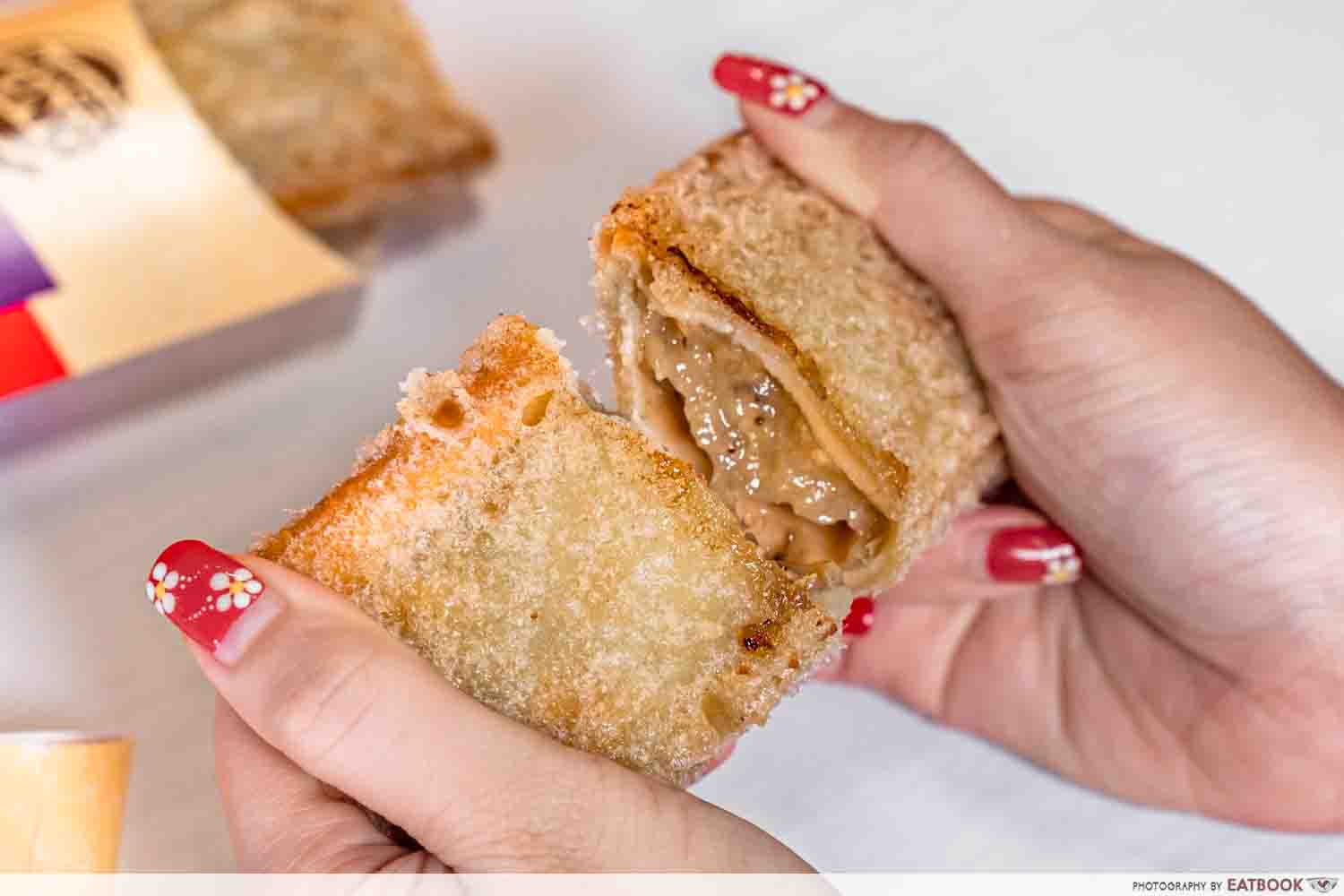 To stave off a garlic overload, end your meal on a sweet note with the Burger King Banana Pie ($2). The crispy, fried pastry puff is loaded with a gooey banana filling—think goreng pisang, remixed. There's also the classic Hershey's Sundae Pie ($3.30), if you're keen on something rich and chocolatey.
The Burger King Gourmet Garlic collection will be available while stocks last, so get them while you still can. Just avoid kissing bae after digging into these.
Photos taken by Hui Hui Lau.
This post was brought to you by Burger King.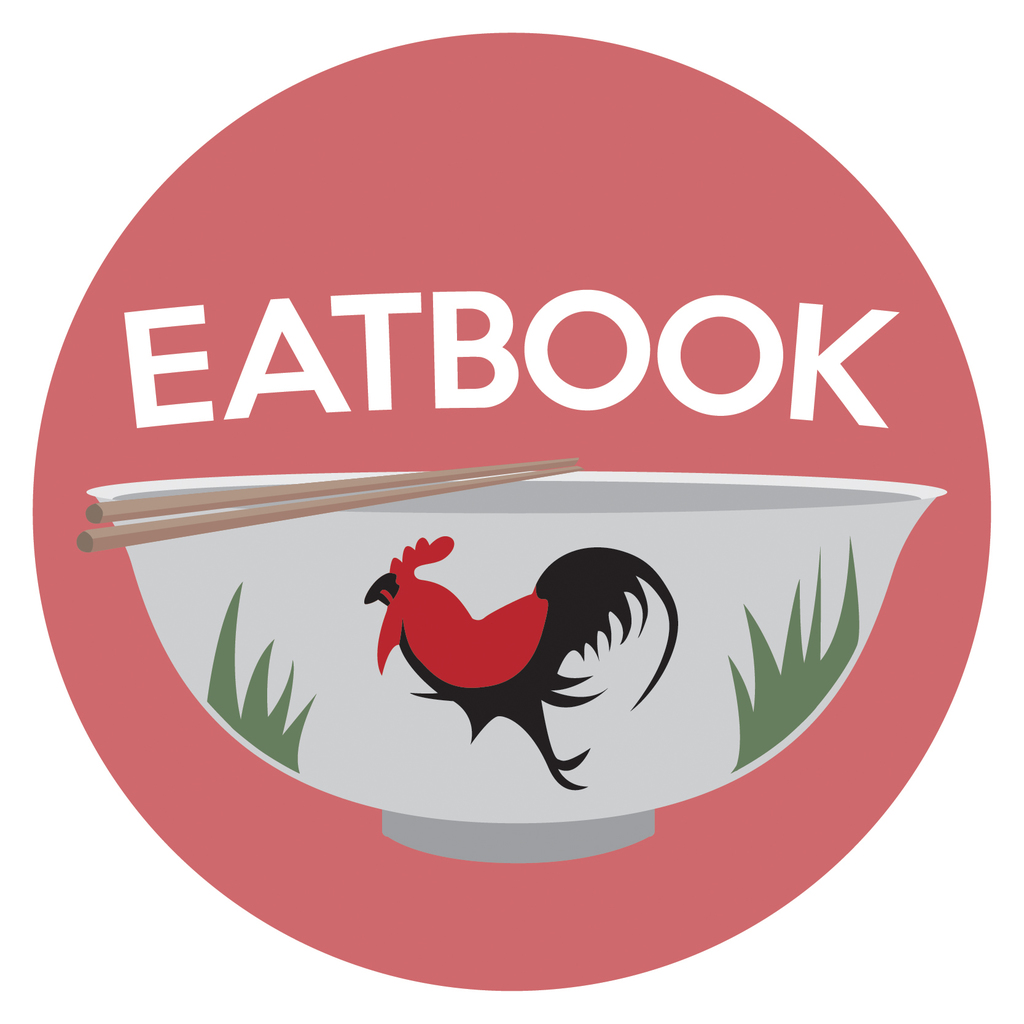 Drop us your email so you won't miss the latest news.