McDonald's Spicy McNuggets and Curry Sauce Bottle are back!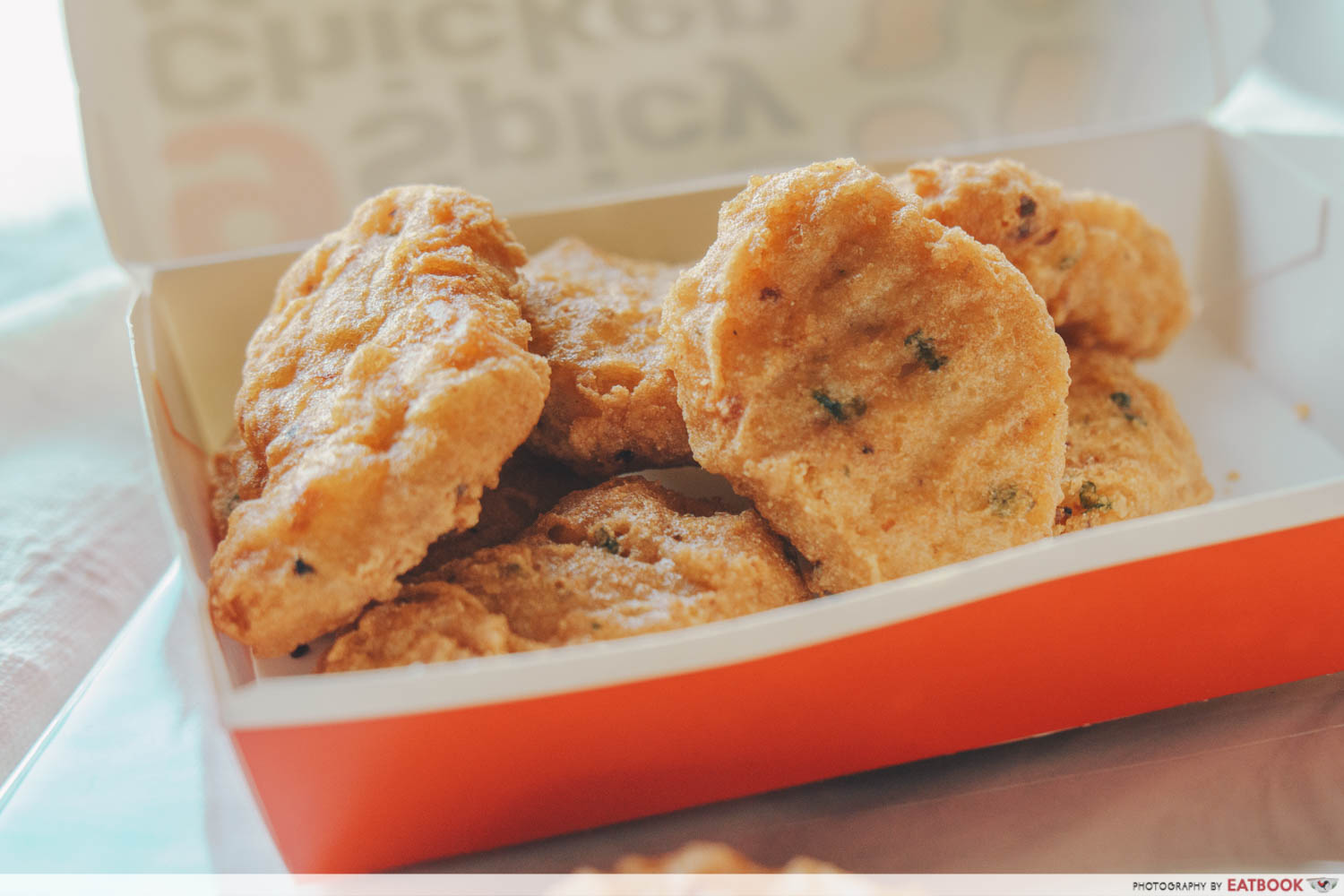 On 30 May 2019, Spicy Chicken McNuggets will be back islandwide! These deliciously spicy and well-seasoned nuggets will set you back $4.85 for six pieces, $6.40 for nine pieces, and $12.50 for 20 pieces.
If you're sharing these bad boys with a friend, you can also get the Happy Sharing Box, which comes with 12 pieces of Spicy Chicken McNuggets and eight pieces of McWings from $12.85.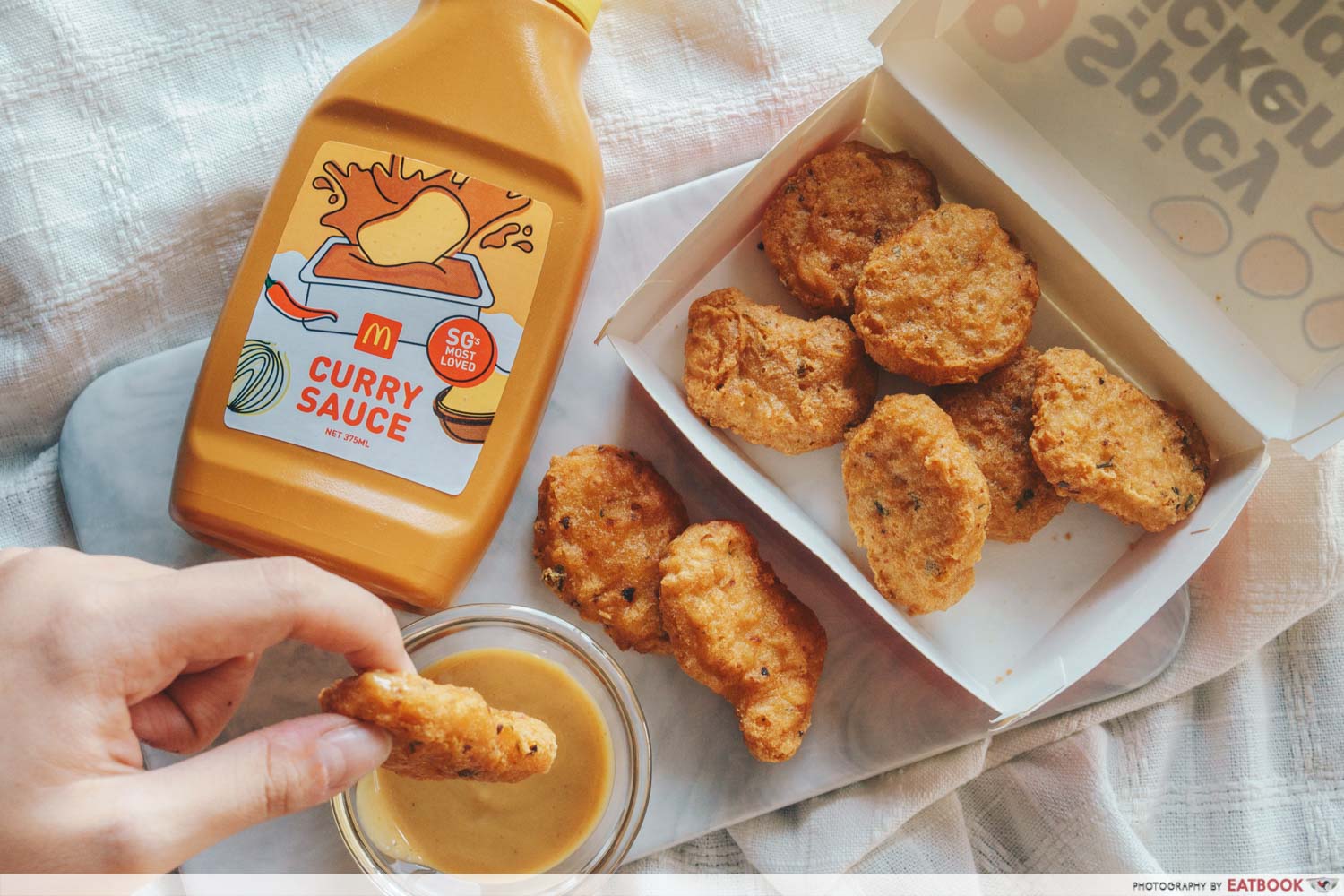 Take it up a notch, and pair the spicy nuggets with a heavy-handed dose of curry sauce. During my mugging days at King Albert Park's McDonald's, there was no greater food pairing than McNuggets and curry sauce.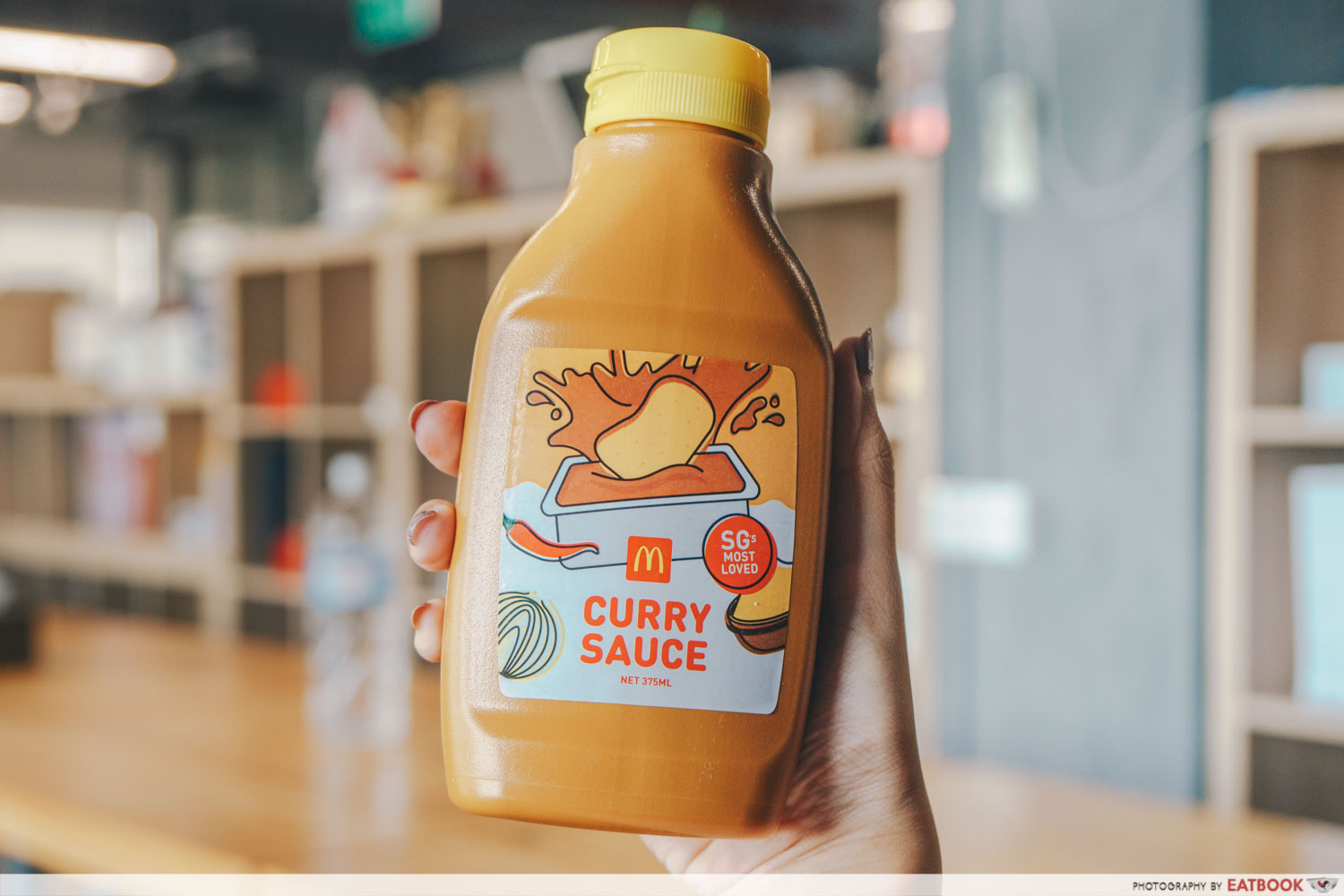 Making a comeback on the same day, this glorious Curry Sauce Bottle will be available at $5.50 with any purchase of McNuggets. No more hiding your curry sauce and saying you didn't get yours, just for that extra packet.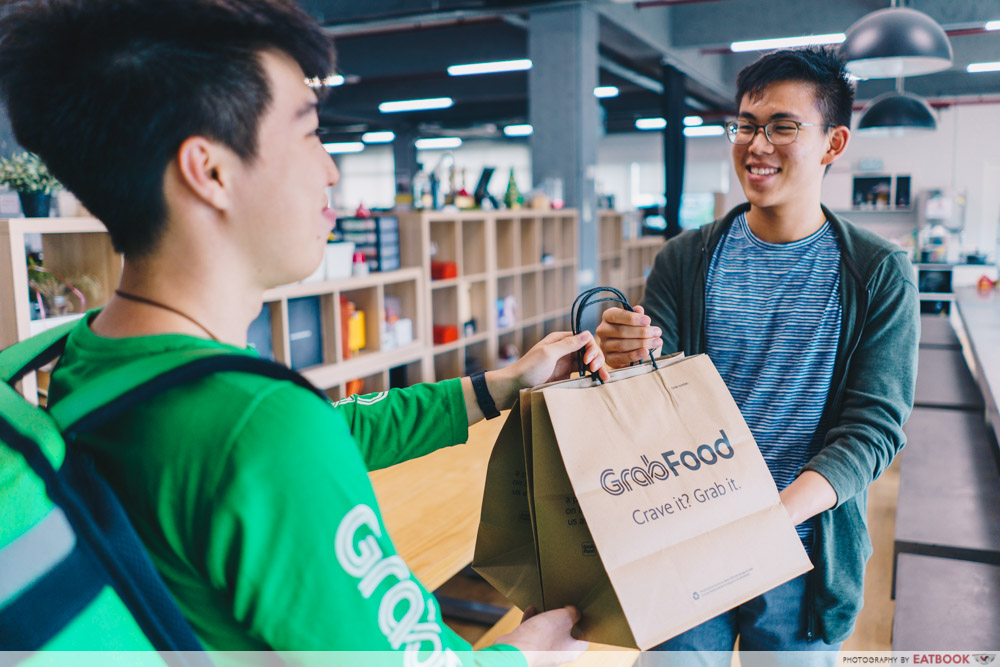 Longer queues are foreseen at McDonald's islandwide. So for those who want to skip the wait, you can also order the Curry Sauce Bottle along with a 20-piece McNugget on McDelivery or GrabFood at $31.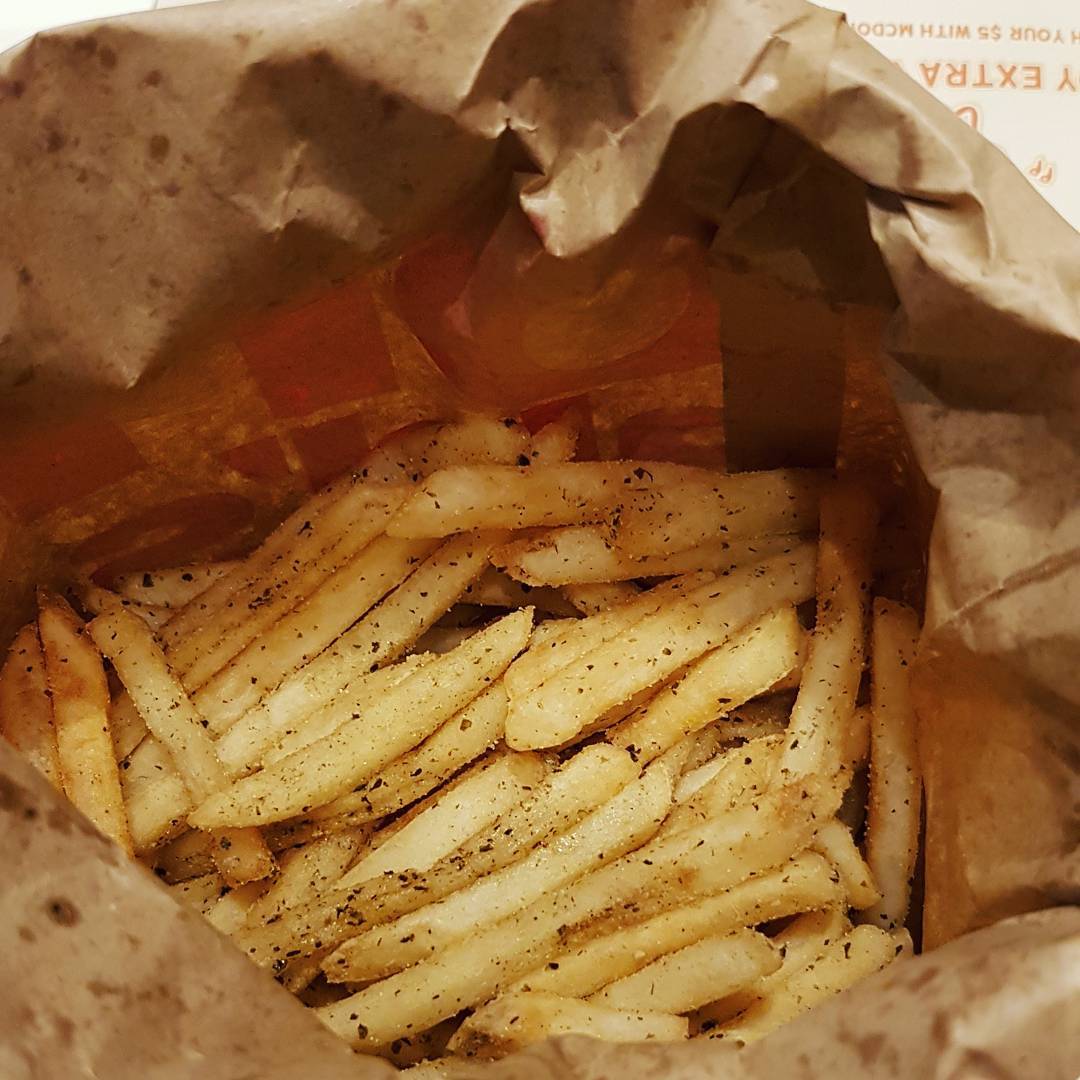 Image credit: @nas_sue
Shaker fries fanatics will also be in for a treat with an all-new flavour: French onion. Get your hands on these piquant and aromatic fries by ordering an upsized Extra Value Meal at only $0.70.
Good news for those who can't take the heat! Quell the spice with two special ice-cream additions on the menu: Purple Sweet Potato Waffle Cone and KitKat McFlurry. Bring back the Avengers:Endgame #feels with the Thanos-looking purple sweet potato soft serve that's served in a black waffle cone. From just $2 a pop, this ice-cream is definitely worth a queue at the dessert kiosk.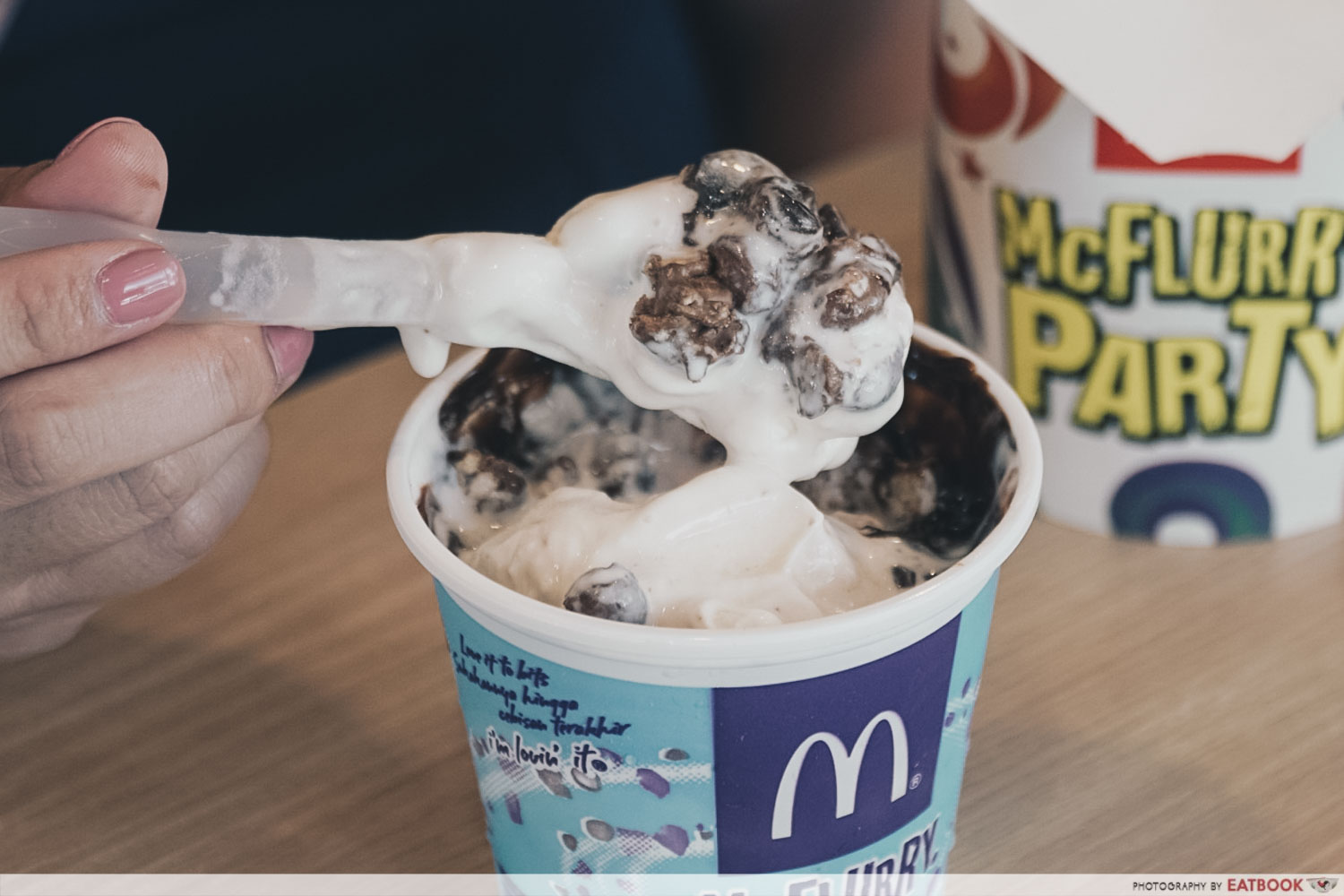 Previously available in Johor Bahru, the KitKat McFlurry (from $3.10) will win you over with its overload of KitKat clusters. Further zhnged-up with frozen chocolate chunks, each mouthful is elevated with an extra crunch.
Sadly, these two desserts will not be available for purchase on GrabFood. That being said, be sure to head down to any McDonald's islandwide on 30 May if you want to get your hands on all five items!