Mcdonald's Smoky Nacho Cheese Sauce and Shaker Fries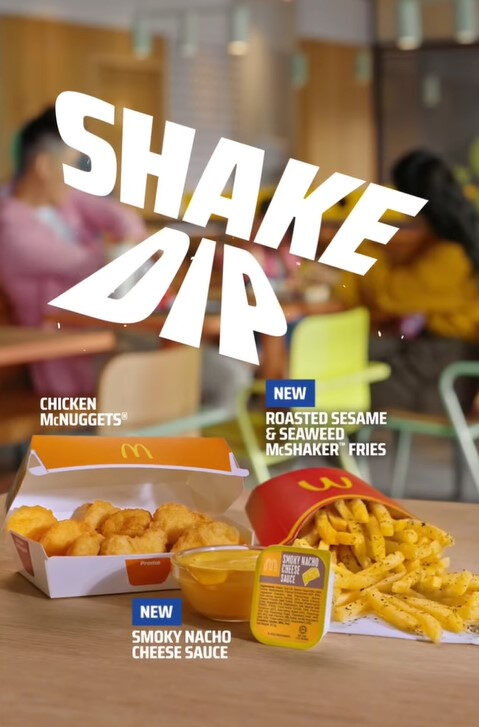 Image credit: @mcdsg
If you're a huge Minions fan, you'd have remembered when McDonald's launched their limited-edition Minions Series in 2020, which included a Smoky Nacho Cheese Sauce. From 2 June 2022, the fast-food chain is bringing back the cheesy sauce, along with their Roasted Sesame & Seaweed Shaker Fries!

Image credit: @mcdsg
Although the dip isn't available for sale in the form of a cute Minions bottle, the promotional video teased on McDonald's IG suggests that the Smoky Nacho Cheese Sauce will be served alongside Chicken McNuggets (from $5.55). Dip each nugget into the cheesy sauce and enjoy a delicious combination of creamy, smoky, and savoury.
Check out our video below for our thoughts on the Smoky Nacho Cheese Sauce!
On top of the dipping sauce, you can also look forward to the comeback of the Roasted Sesame & Seaweed Shaker Fries (price TBC), which first made its appearance in 2018.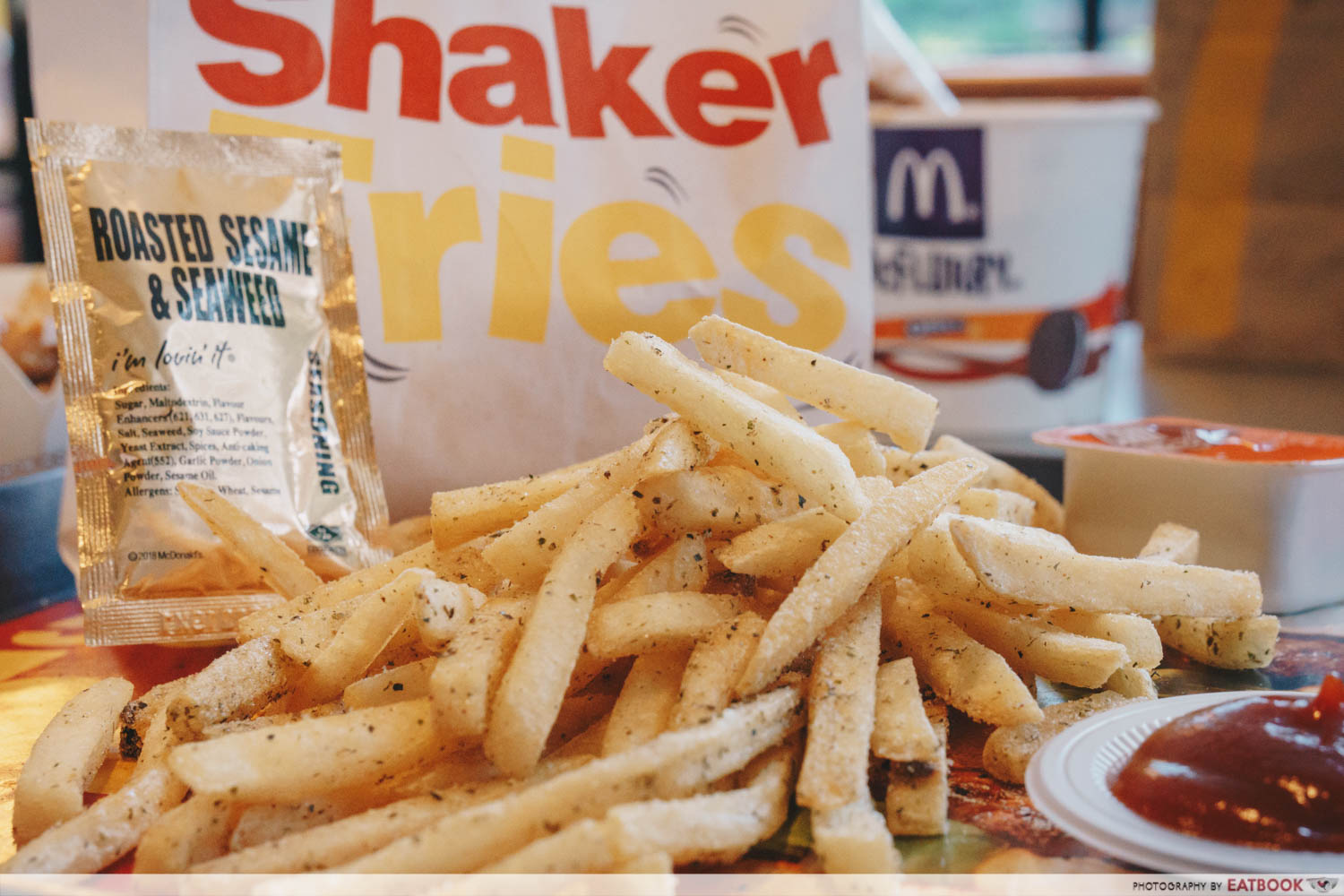 An upgrade from the OG Seaweed Shaker Fries, this seasoning comes with a strong nutty flavour from the sesame, which goes well with the saltiness of the fries.
The fast-food chain isn't one to rest on their laurels, when it comes to limited-edition launches. This March, they released a never-seen-before Yubari Melon soft serve, inspired by a highly-priced sweet melon that's exclusively grown in Yūbari, Hokkaido. Most recently, there was also an all-new Korean-style Jjang! Jjang! Burger, which came with your choice of beef or chicken.
McDonald's To Launch Korean-Style Jjang Jjang Burgers From 5 May
Keep your eyes peeled on McDonald's social media pages for the latest updates. As with most of their special launches, there's no telling when the items will be available until, so it's best to get your hands on them before it's too late!
If you're looking for more fast food to try, check out Shake Shack's latest Sambao Mayo Burger, available from1 June to 15 August 2022. You can also try their Sambal Mayo Fries, which stars the same mildly spicy sauce. For some of the latest foodie news in Singapore, read our guide to new restaurants and cafes in June 2022,
Shake Shack Has New Sambal Mayo Burger And More For A Limited Time Only
Featured image adapted from @mcdsg