Burger King's Truffle Mayo Burgers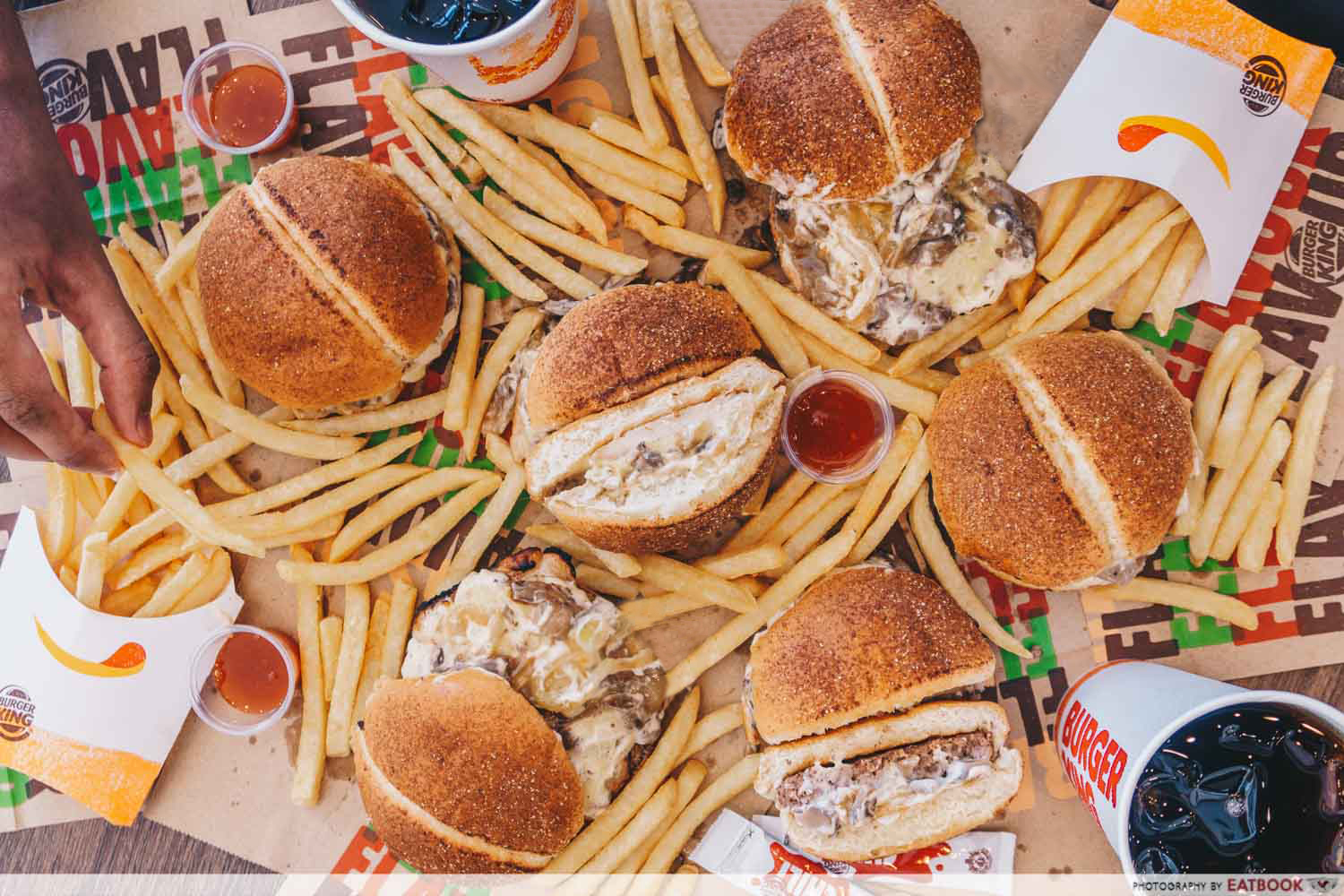 Truffle burgers used to be something you could only find at upscale restaurants – or in an episode of Buzzfeed's Worth It. Well, it's time to rejoice 'cause the King himself has brought these burgers down to the masses in the form of the Truffle Mayo Burger ($9.30 a la carte, $10.80 for a value meal).
Available from 9th April 2019, the burger will come in two tantalising variants: Angus Beef and Tendergrill Chicken. We headed over to their Viva Business Park outlet for a sneak peek – and bite – of these premium burgs.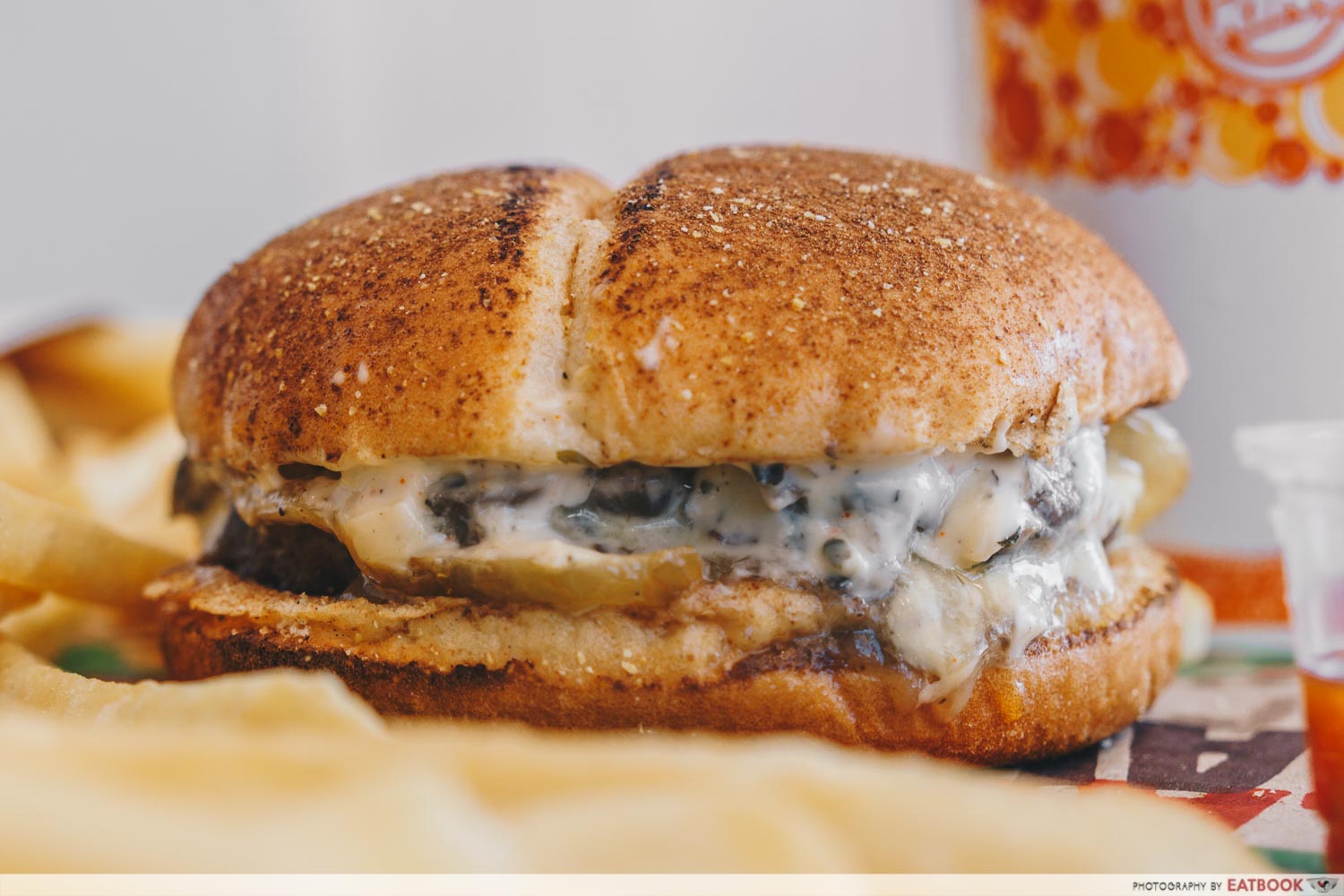 First up to bat was the Truffle Mayo Angus Beef Burger. As we unwrapped it, the creamy sauce trickled down our hand and permeated the air with a deep, musky aroma – a welcomed appetiser of things to come.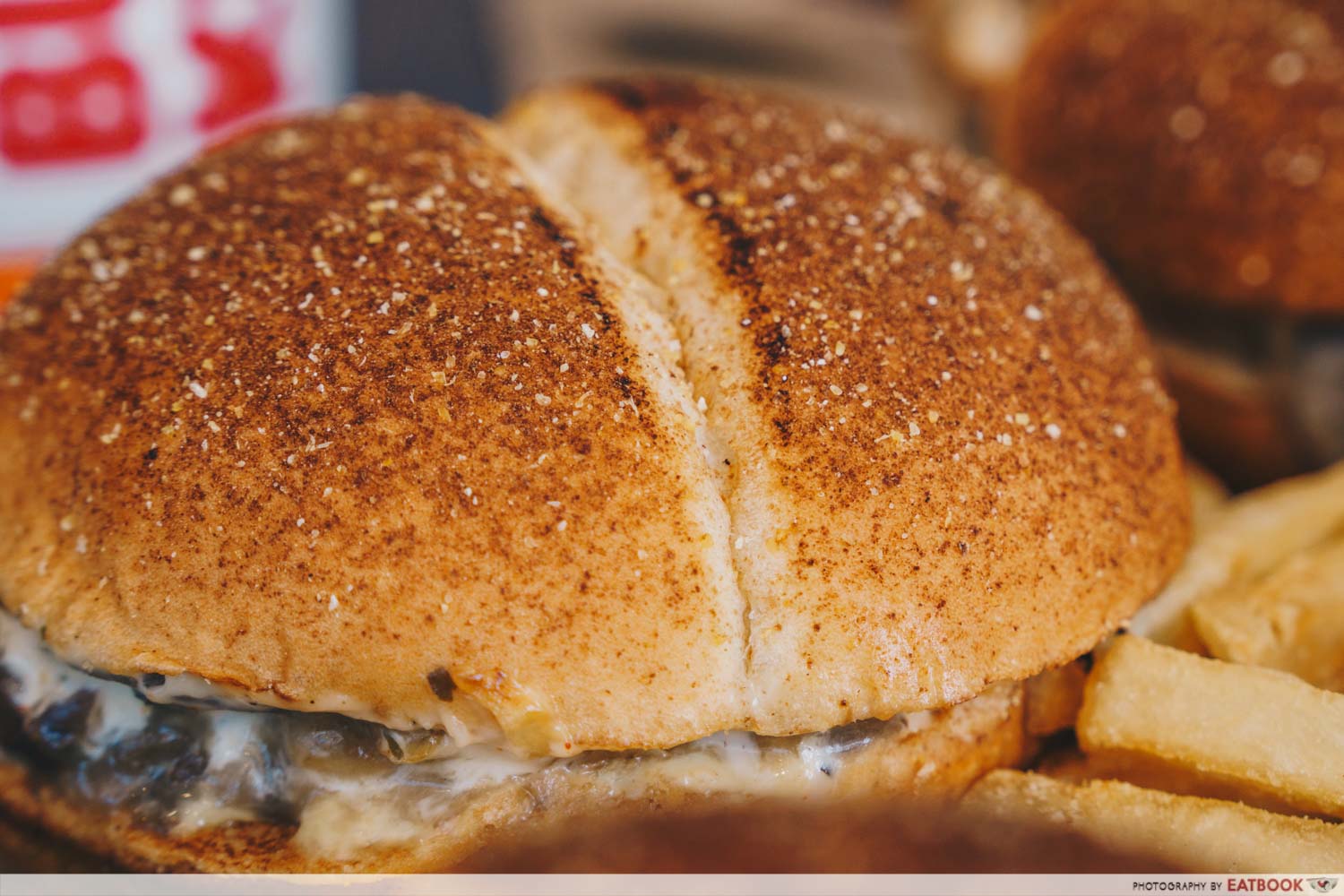 Just like in the Ultimate Selection burgers, sourdough bread is used as buns for the Truffle Mayo burgers. Rough yet pillowy, the buns firmly held the ingredients together but were still light on the palate.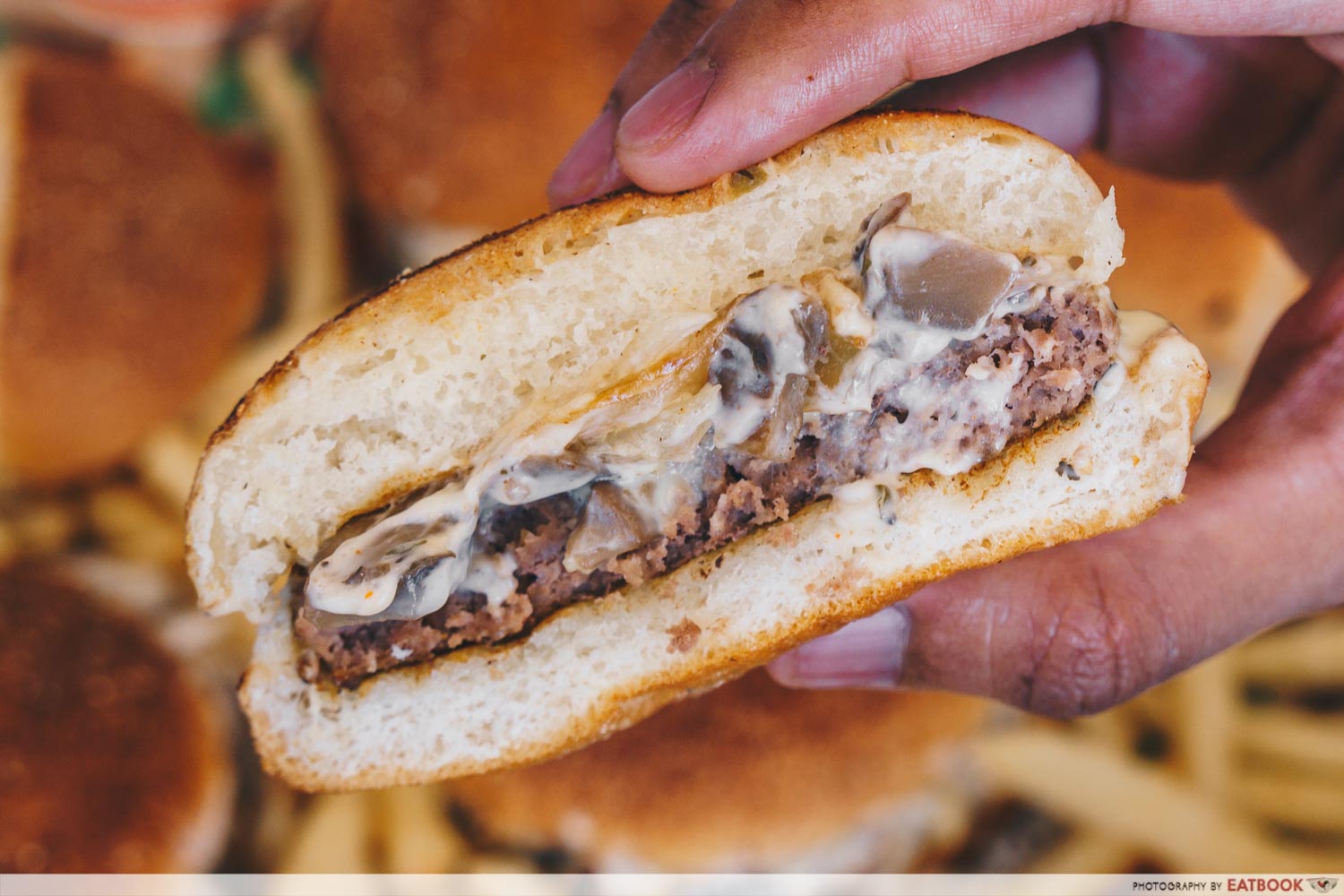 All these components combined forces to deliver a flavourful punch. The tanginess of the sourdough complemented the earthiness of the truffle mayo. Since the patties here are flame-grilled, the meat was extra savoury, pairing beautifully with the other ingredients.
If you love the Mushroom Swiss as much as I do, the copious mushrooms sandwiched in between will def' strike your fancy.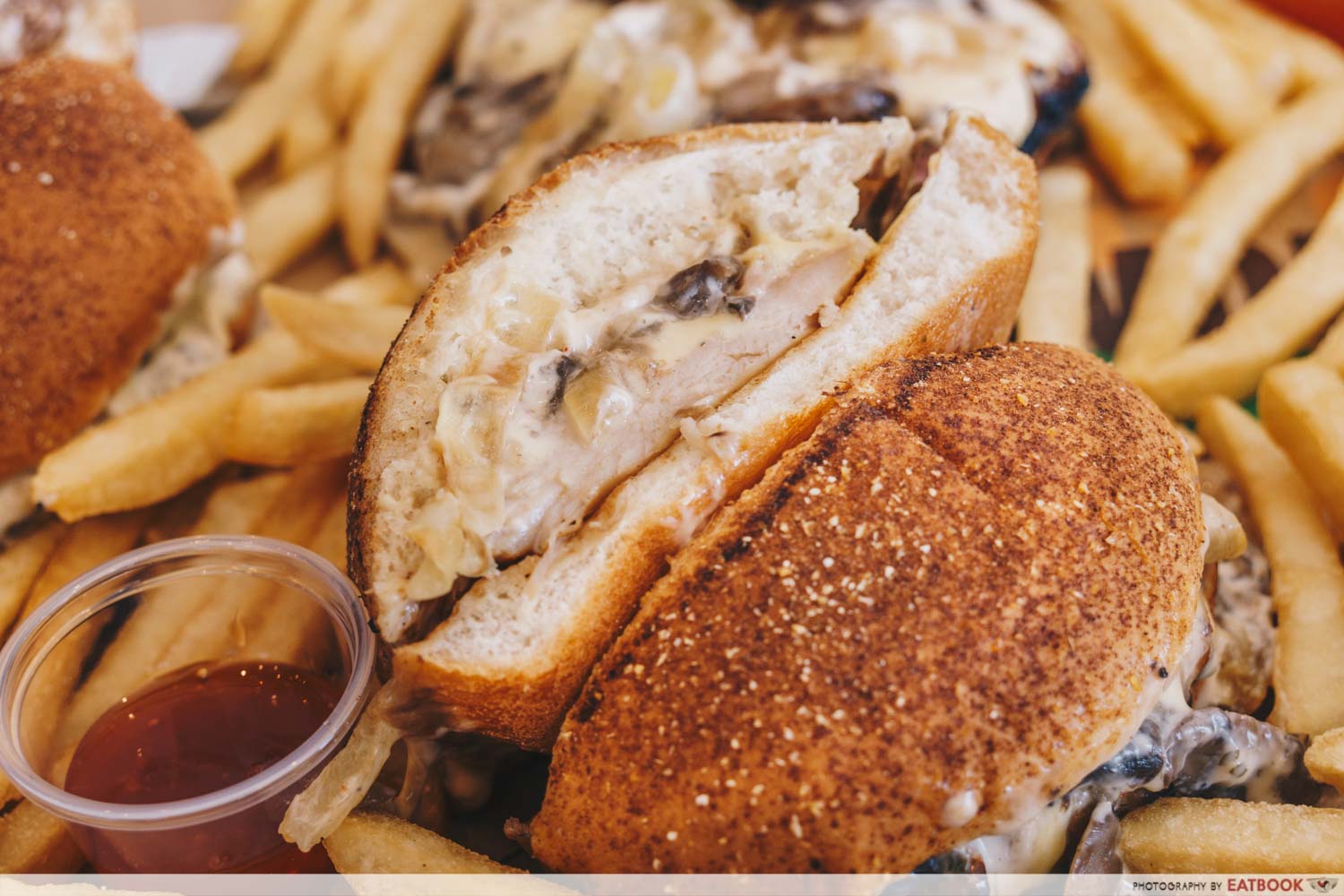 As much as I liked the beef burger, the Truffle Mayo Tendergrill Chicken Burger edges it out as the MVP of the day. While it had the same ingredients as the first burger, I felt that chicken thigh works better with the truffle mayo and mushrooms.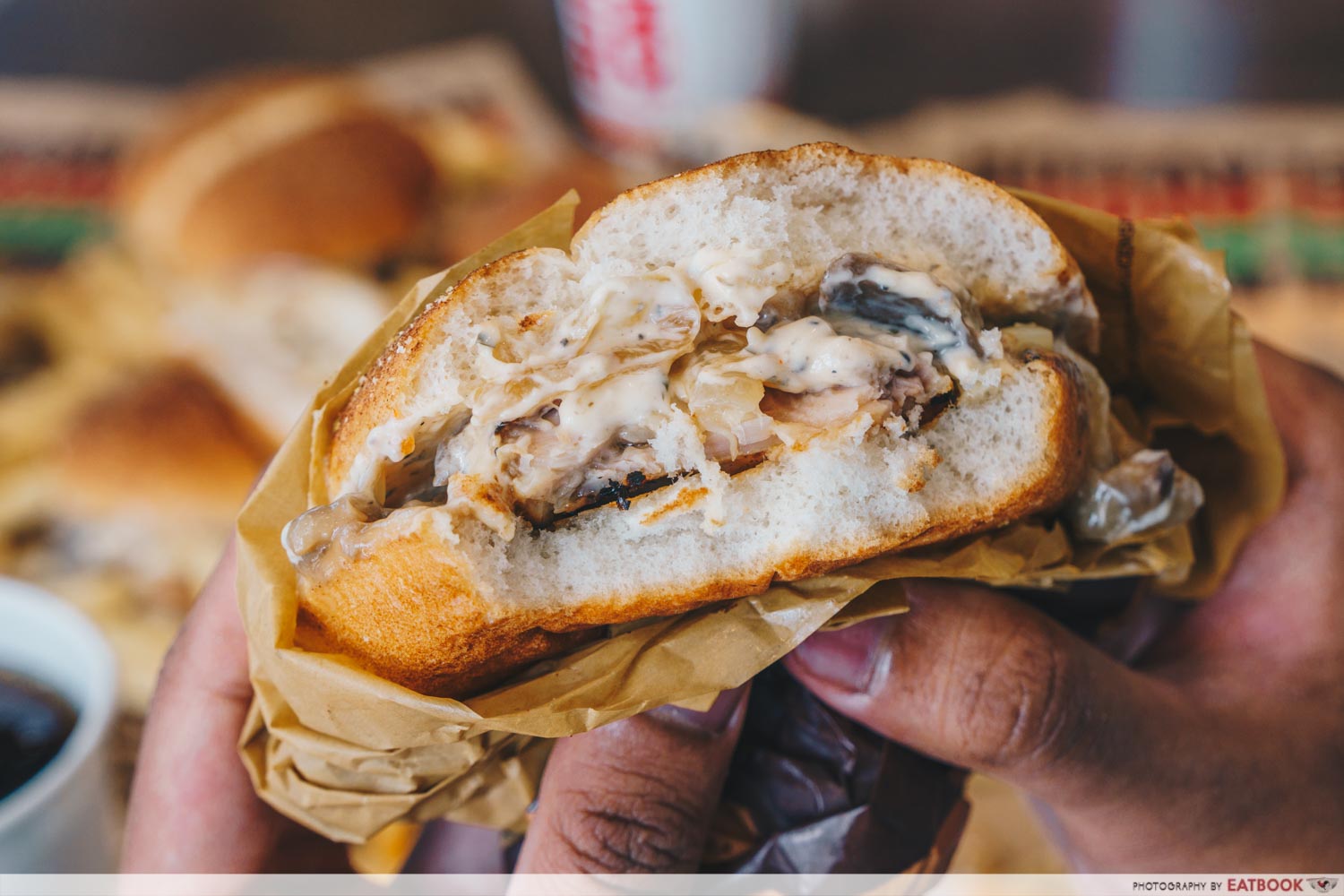 True to its name, the chicken was tender. Its thickness and juiciness mellowed the truffle such that it was still strong but not overwhelming. Caramelised onions gave the burger a variety of textures which led to a pleasant mouthfeel.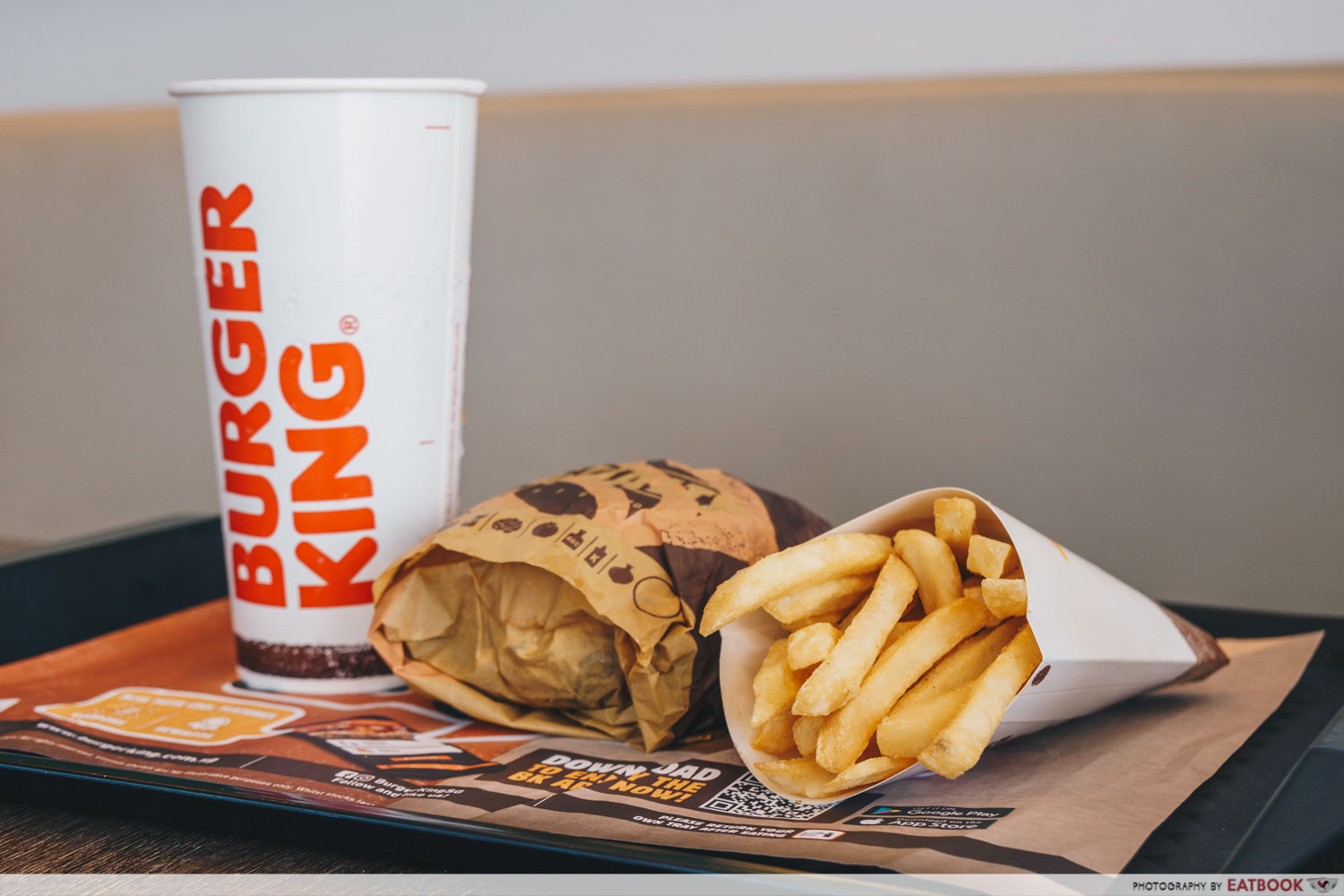 Their value meal comes with a small Coca-Cola No Sugar and medium fries. However, you can top up $0.60 for a medium Coca-Cola and large fries.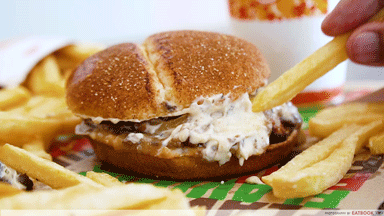 Trust me, it's a worthy investment as you'll be needing loads of fries to scoop up all that glorious truffle sauce. Given its relatively affordable price point, this is as close as you'll get to eat luxe truffle food without paying exorbitant prices.
If you're up for a bite of this deliciousness, head over to any Burger King outlet now!
Address: 750A Chai Chee Road, #01-02, Viva Business Park, Singapore 469000
Opening hours: Daily 8am to 10pm
Tel: 6636 4592
Get the details of all outlets via the Burger King app or website.

Photos taken by Ho Jing Yi
This post is brought to you by Burger King.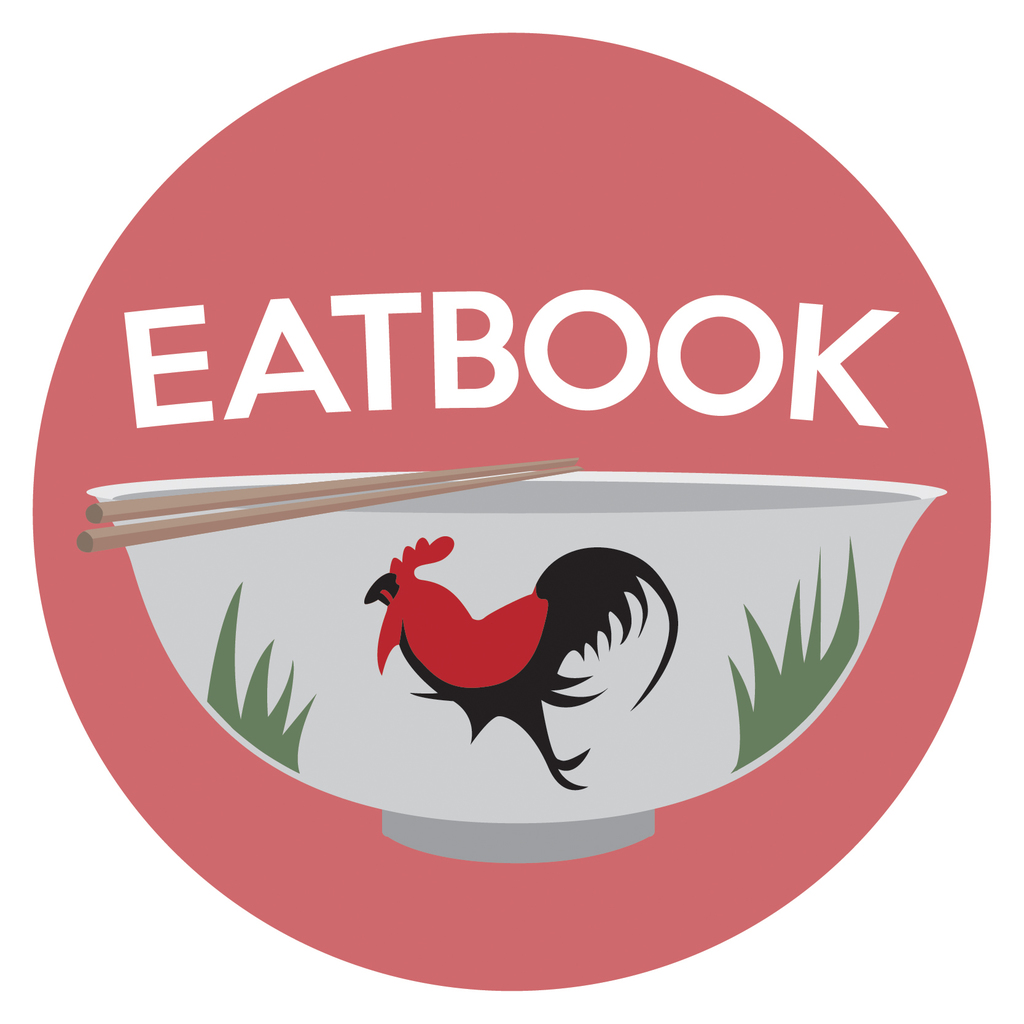 Drop us your email so you won't miss the latest news.