Update (4th April 2019): Carne & Caipirinha has permanently closed.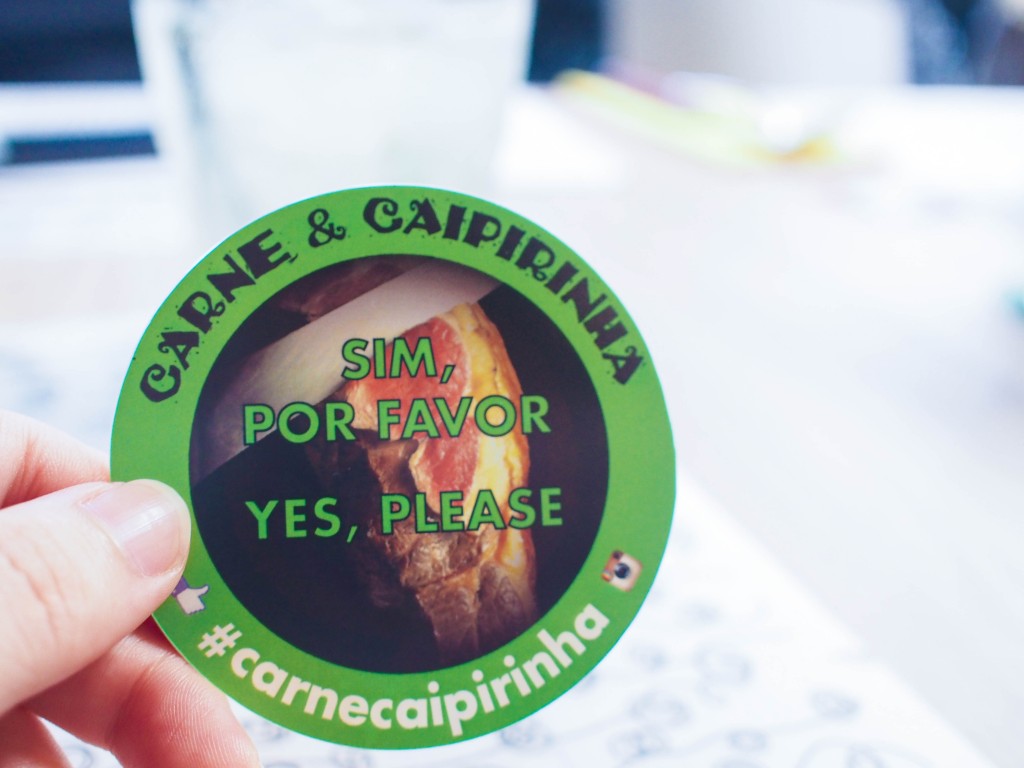 The name of the restaurant might be a mouthful but you will probably be busy stuffing your mouth anyway. Carne & Caipirinha is the first churrascaria in Singapore that uses charcoal fire to roast their meat, and promises an authentic Brazilian gaucho experience for all self proclaimed carnivores out there.
With an extensive buffet line, salad bar and unlimited servings of roasted meats, expect to put your diet plans on hold when you visit Carne & Caipirinha.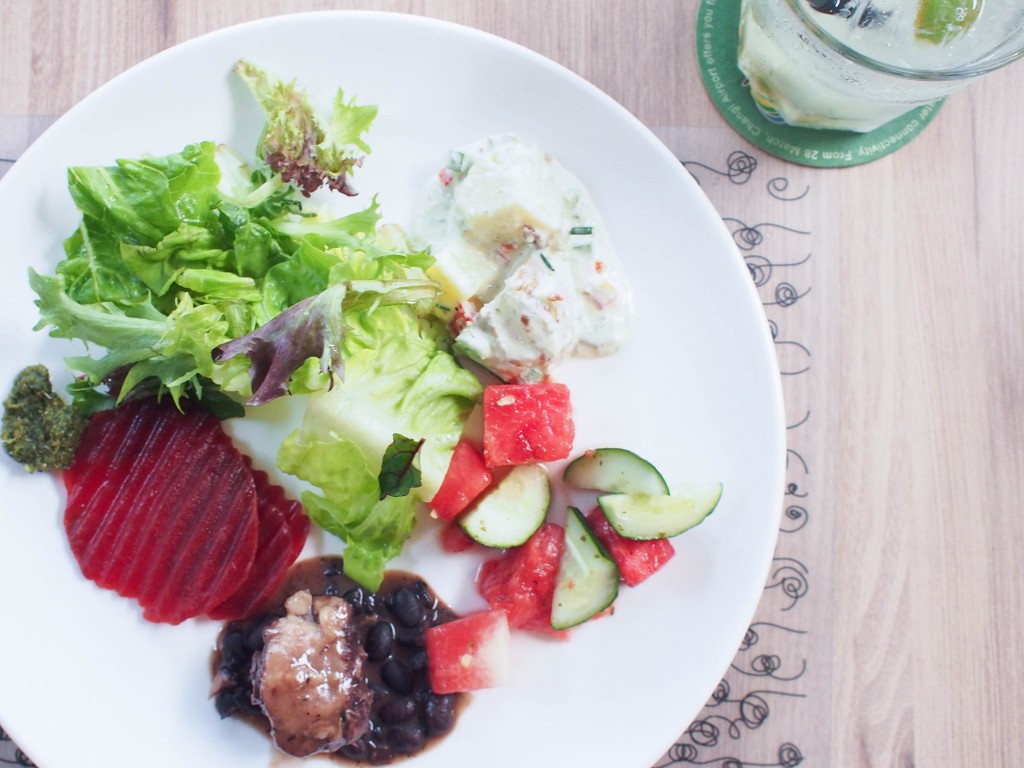 Resist the temptation to grab everything from the buffet line. We suggest giving the carbs a miss and go straight for the lighter appetisers. From Waldorf salad, mixed beetroot, and sautéed mushrooms, the selection of greens is almost as extensive as their grilled meat.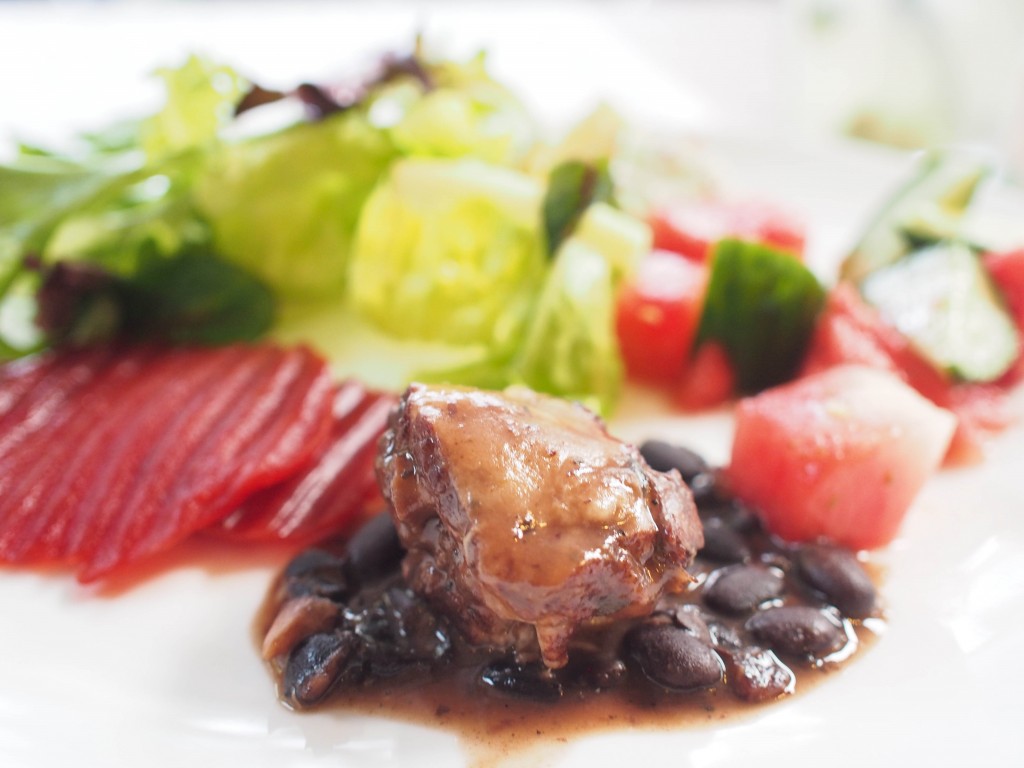 Don't miss out this dull looking Feijoada – a traditional Brazilian dish. While this stew of black beans and pork lacks in colour, it makes up for it with its hearty and rich taste. This flavourful dish makes it easy to overlook its unassuming appearance at the buffet line.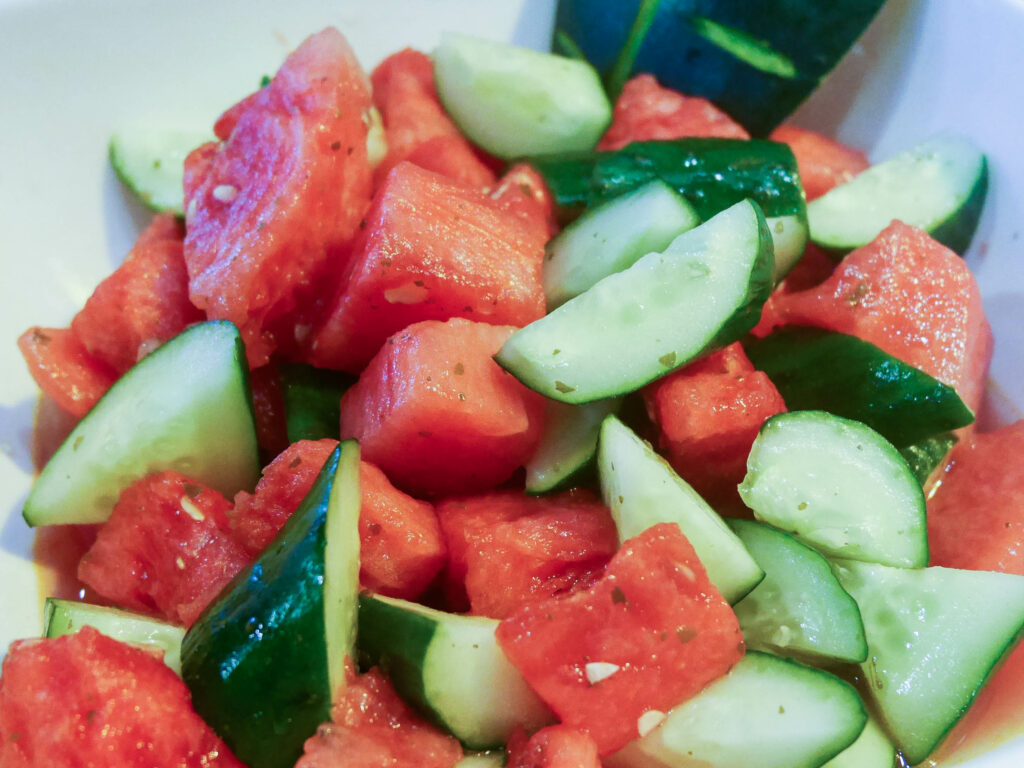 However, this bright looking dish – watermelon and cucumber salad in mint dressing – caused me multiple trips to the buffet line. Refreshingly juicy and light, this simple salad washes down all the saltiness of the meat and absolves some guilt from all the pigging out.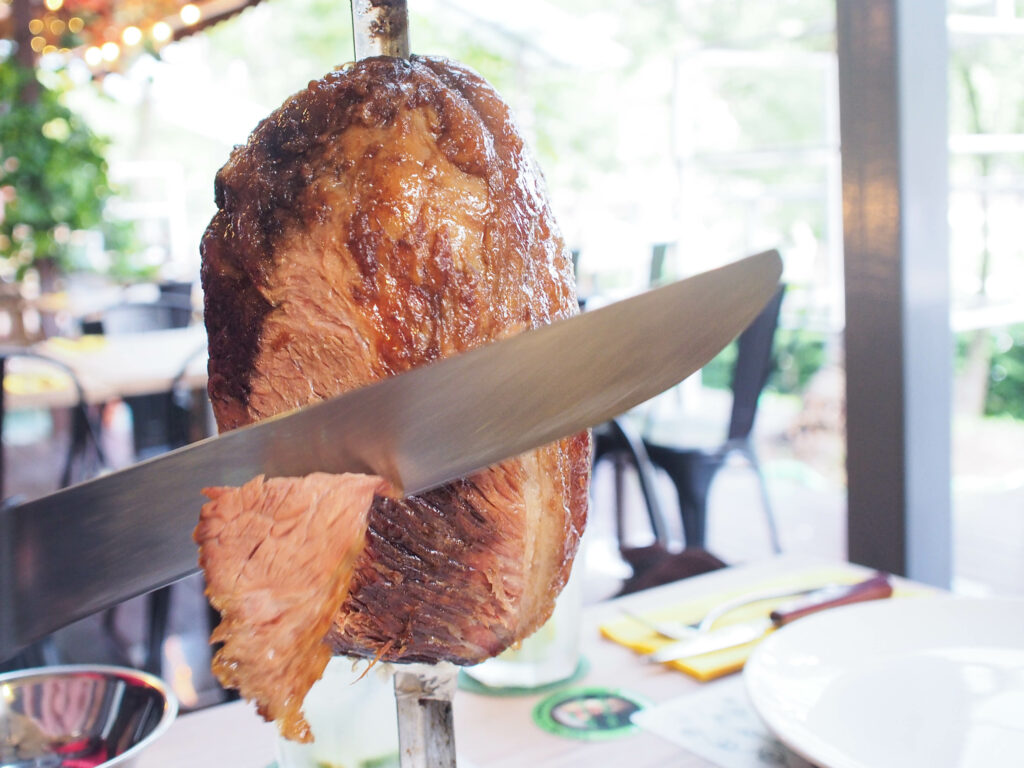 For the main highlight of the buffet, customers can laze in their seat and have the passadors (chefs cum meat servers) do all the work for you. They carve the variety of meat straight onto your dining plate. With hunks of beef, chicken, fish, lamb and pork, it truly is a haven for all meat-lovers.

We found that all of the meat came strongly marinated and can leave you feeling bloated quickly. While most of the meat started to taste rather similar after a while, what really stood out for me was the escolar fish and pork ribs. The pork rib was juicy and fall-off-the-bone tender while the chunk of fish was fresh and supple.
The beef hump also came highly recommended. This cut of beef is said to contain more marbling than any part of the beef and was cooked to just the right texture. In fact, all of the meat was fragrant and so tender that I didn't need any toothpicks to pick out tough meat pieces.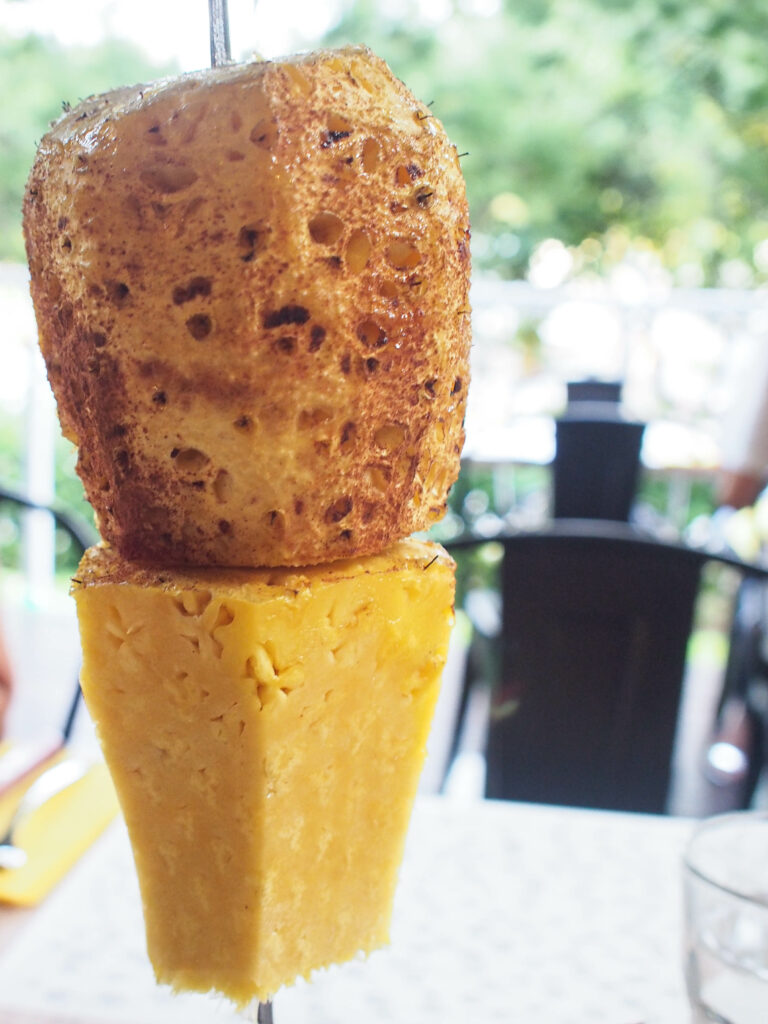 It might just be me but I found myself being most impressed by all the non-meat items. The grilled pineapples was something I kept hounding the passadors for. The slightly charred exterior had a mild cinnamon crunch that went perfectly with the warm juicy flesh of the pineapple. It had none of the acidity from a raw pineapple, and the much needed sweetness took away the savoury edge from all the heavily flavoured meat.
Prices:
Happy Hour
Monday – Saturday: 5:30pm – 7pm
Sunday and Public Holidays: 5pm – 6pm
$39.90 ++ per adult / $18 ++ per child
Regular
Monday – Saturday: 7pm – 11pm
Sunday and Public Holidays: 6pm – 11pm
$49.90 ++ per adult / $24 ++ per child
This article is brought to you by Carne & Caipirinha
Summary
Pros
– Good variety of quality meat
– Value for money during Happy Hour
Cons
– Fully alfresco dining flavor
– Non-meat items stole the limelight
Website
http://carne-caipirinha.sg/
Operating Hours
Mon – Sat:
5:30 pm – 11:00 pm
Sun:
5:00 pm – 11:00 pm
Address
Blk 106 Sunset Way Clementi Street 12 #01-50 Singapore 120106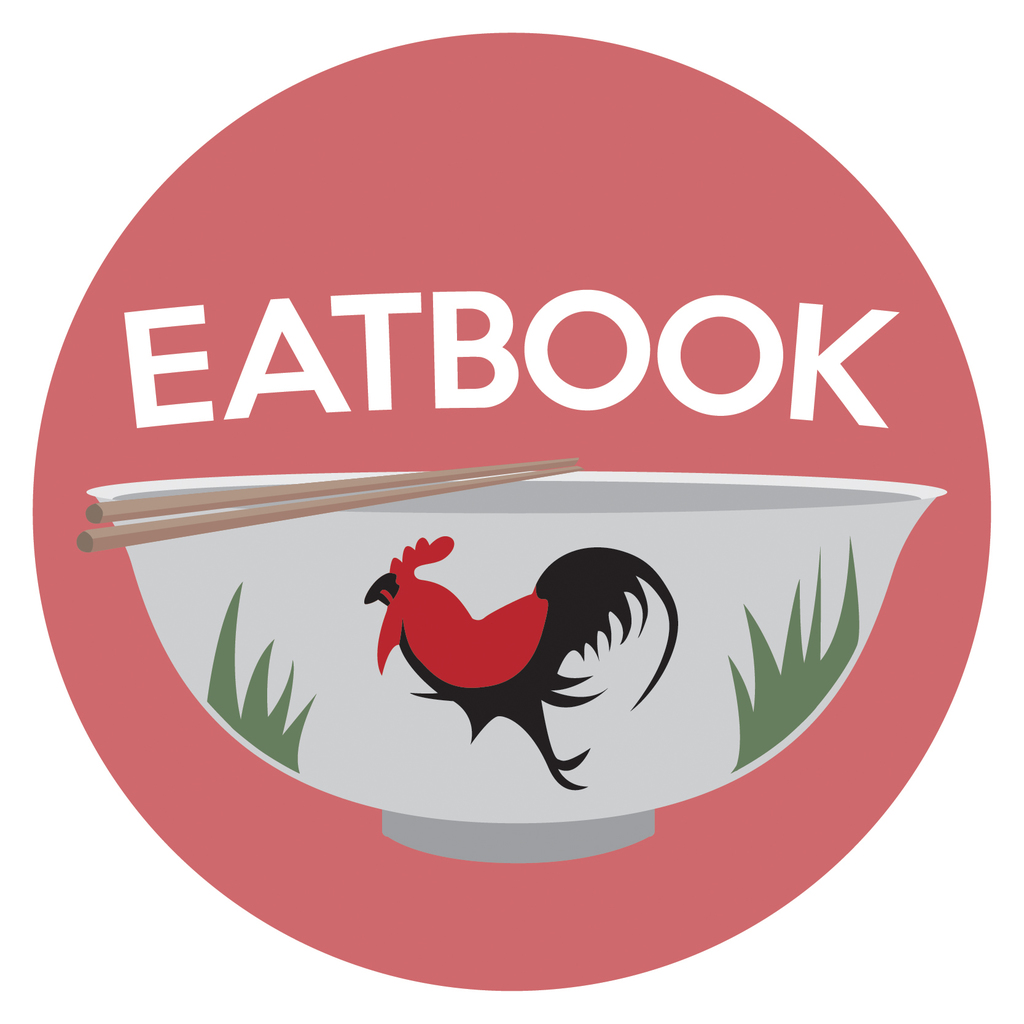 Drop us your email so you won't miss the latest news.