Chendol ice-cream at Cold Stone Creamery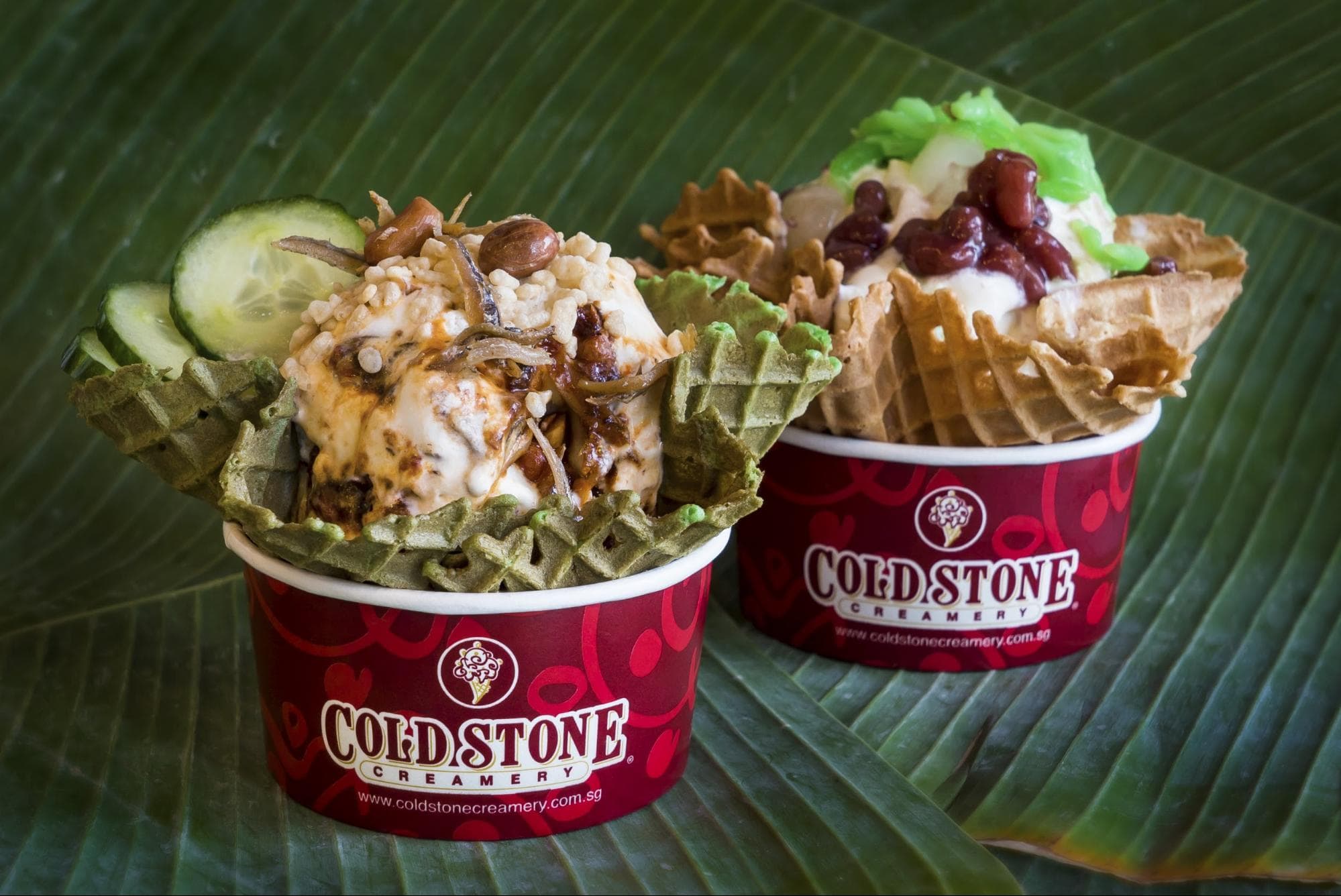 Image credit: Cold Stone Creamery
National Day celebrations are in full swing, with restaurants dishing out special deals and even exclusive menu items for Singapore's 54th birthday. Joining in the action is Cold Stone Creamery with their locally inspired ice-cream.
The dessert chain will be bringing back two popular flavours, Nasi Lemak and Chendolicious, from 26 July to 31 August 2019. These decadent treats will be available at all three Cold Stone Creamery outlets, and will go for $8.50 a cup.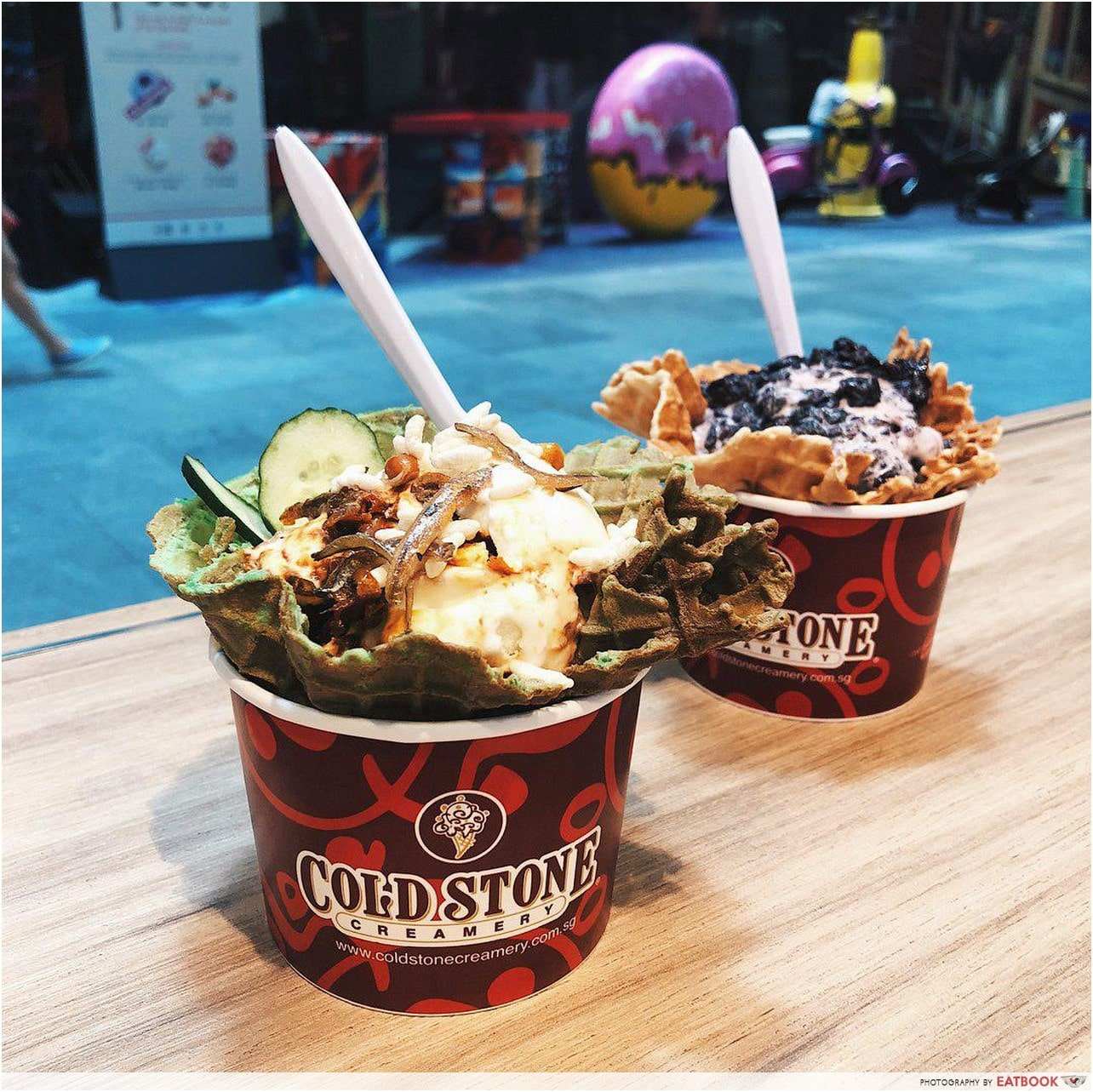 As with other items on the menu, you should totally house these ice-cream in Cold Stone Creamery's signature waffle bowl at an additional $1.20. Trust us: you're gonna need loads of space to fit the treasure trove of ingredients, including cucumber, atap seeds and even sambal, in!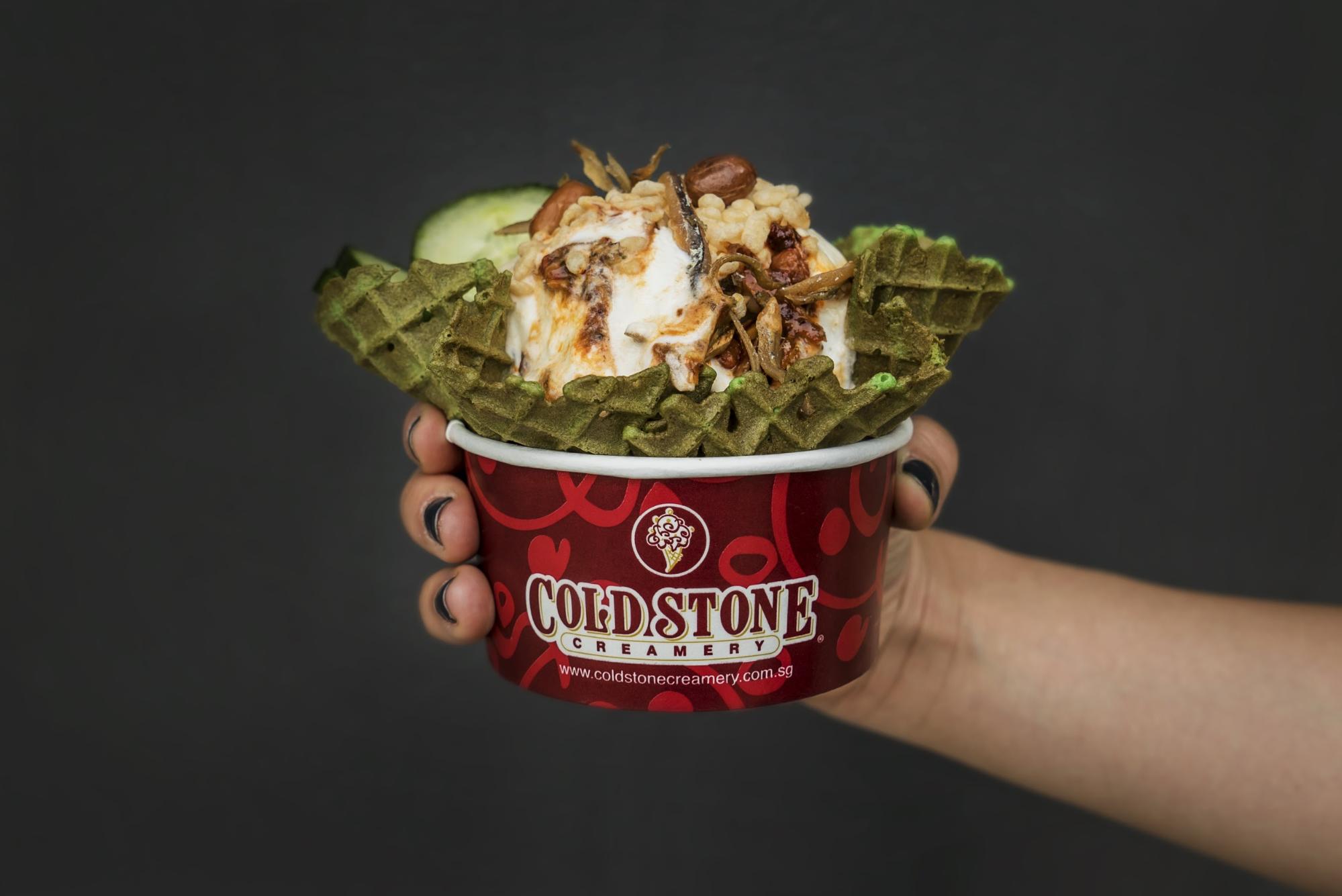 Image credit: Cold Stone Creamery
Analyse the Nasi Lemak ice-cream, and you'll realise it's studded with pretty much all the hallmarks of a legit nasi lemak. Coconut ice-cream is plopped onto a waffle bowl, and served with spicy sambal ikan bilis, peanuts, rice puffs and cucumber. As such, you'll be getting that familiar creamy and piquant flavours in every mouthful.
New this year is the double spicy option that's guaranteed to entice all you spicy lovers out there!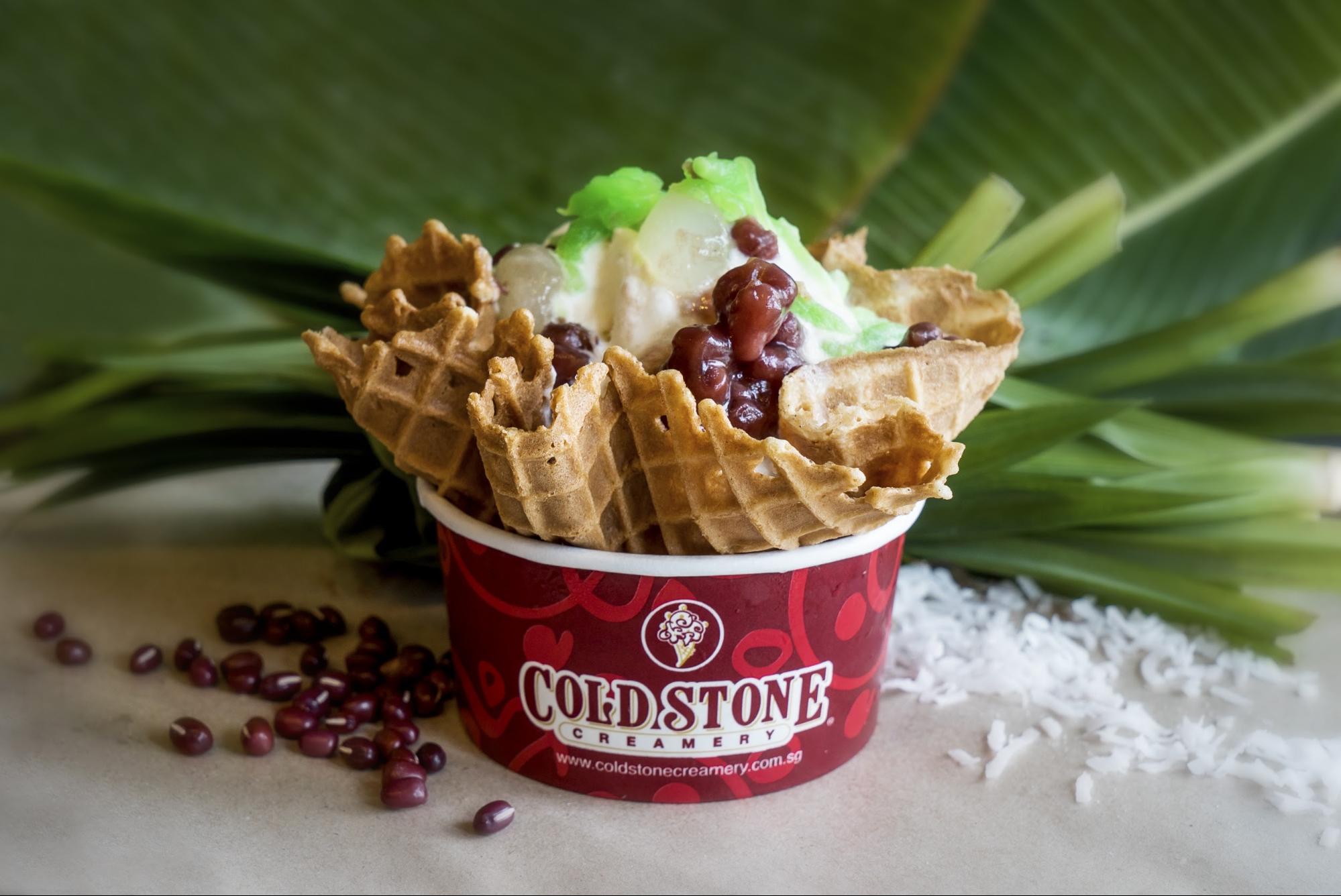 Image credit: Cold Stone Creamery
If your taste buds are on the more conservative side, then the Chendolicious will be right up your alley. The same coconut ice-cream is now served with green jellies, red beans, atap seeds and gula melaka—a gao combo that's a must-have for those with a sweet tooth.
To soak in the patriotism even more, you can even opt for the pandan waffle bowl (additional $1.90) to get that mellow flavour in each bite.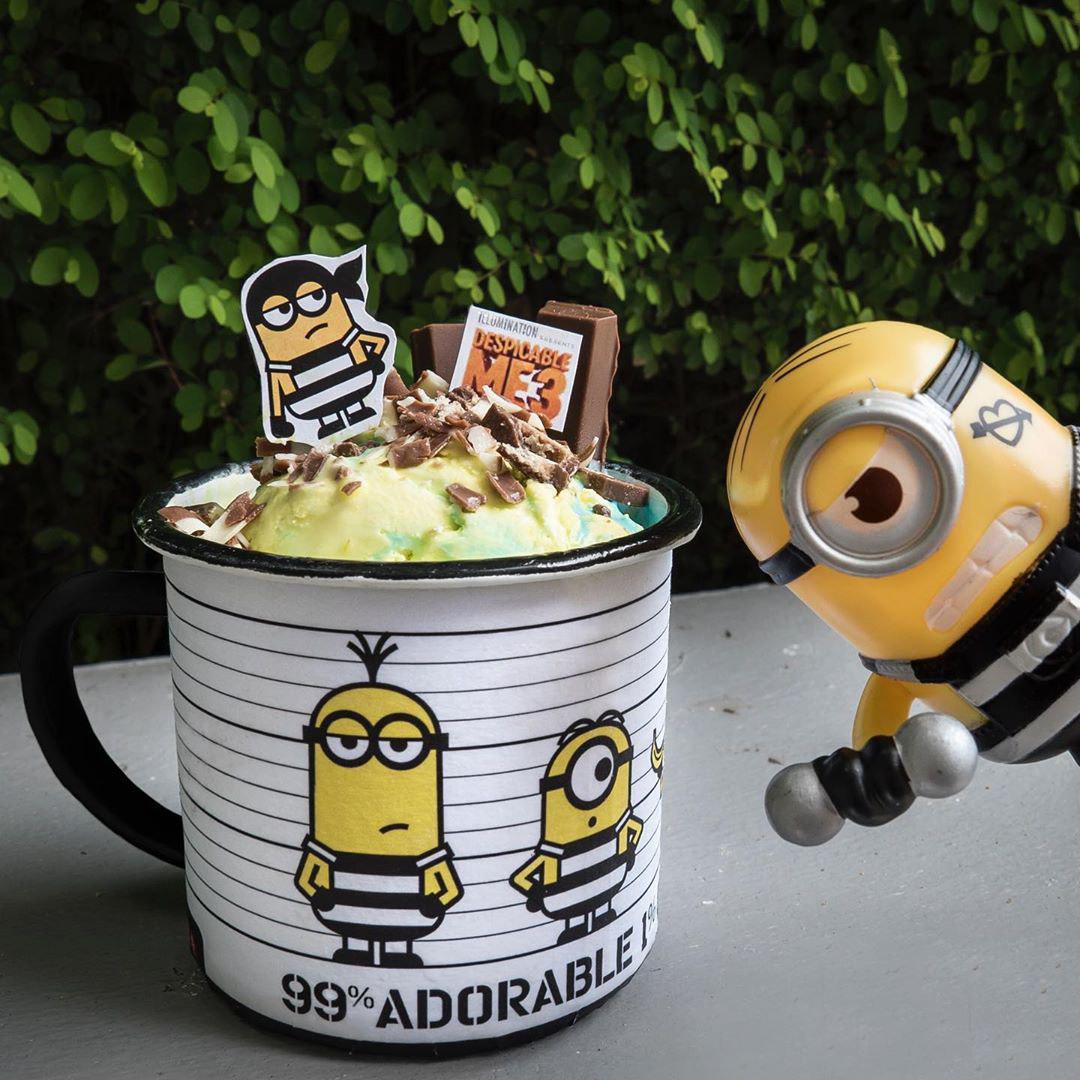 Image credit: @coldstonecreamerysg
Speaking of limited-edition flavours, Cold Stone Creamery is also serving the ultra-exclusive Go Banana! Ice Cream set ($16.90) that comes with a Minions cup and a Minion-themed ice-cream. The set will only be available till the end of July 2019—so if you live and breathe Minions, be sure to get this ice-cream too!
So if you're gunning to try these cool concoctions, head to any Cold Stone Creamery outlet ASAP before they run out!