About Chick-N-Ken
Update: This places has closed.
---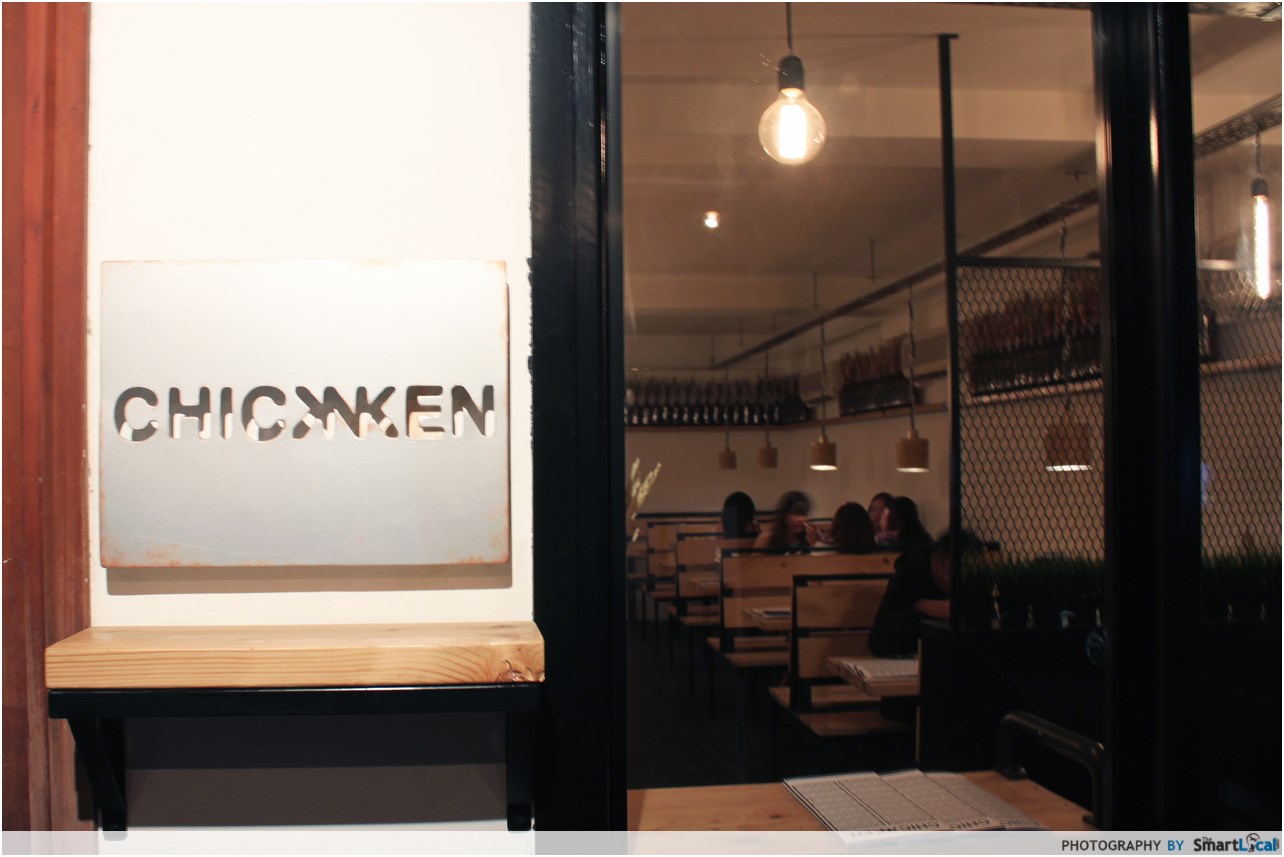 Korean fried chicken joints are a dime a dozen these days. Don't get me wrong, I love me some fried chicken no matter where it's from. Besides, I don't think this trend is too overdone just yet.
Chick-N-Ken is the latest to ride the chickeny K-wave.
It's run by the same trio who brought you the hipster heaven Stateland and Honeycomb in Bali Lane, a regular hangout for breakfast obsessed hipsters.
---
Food
---
Dak-Galbi ($19.90)
---
Dak-Galbi is a relatively modern Korean invention. It was actually made as pub food and it's easy to see why. It's hot, pungent savoury, and so fulfilling to eat! Chick-N-Ken's take on it doesn't disappoint. It's hard to go wrong with Gochujang (fermented red chilli paste) being so naturally delicious, but everything on the plate was cooked well.
The chicken was tender and juicy, it was spicy without being too overpowering and the poached egg on top gave the dish a little zing.
---
Chicken ($15.90 for 8 or $29.90 for 16)
---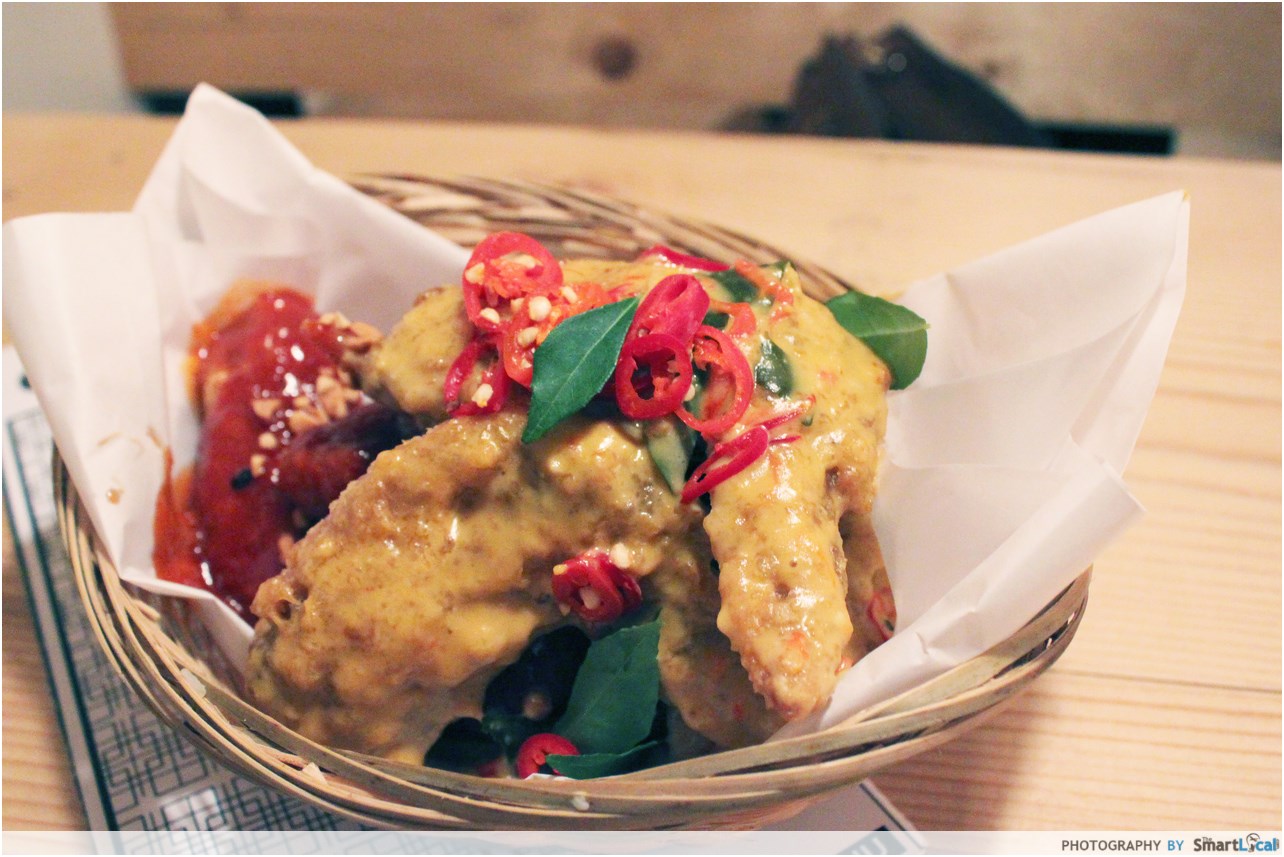 We had the Salted Egg flavour as well as the Yangnyeom, which is a sauce derived from gochujang, garlic and rice syrup. It tastes as delicious as it sounds.
---
Salted Egg
---
The problem with fried chicken is that it tends to be dry, but I liked what I had here and the chicken was cooked well.
I wish the salted egg had more flavour though, it felt a little bland when I bit into it and I was really hoping for more salty, eggy goodness.
---
 Yangnyeom
---
The Yangnyeom was great though, it was pungent and flavourful, but a little too thin. It was a little over-sauced which took away some of the crunch you would expect from fried chicken, but it was still a pleasant dish.
---
Desserts
---
Bing-su
---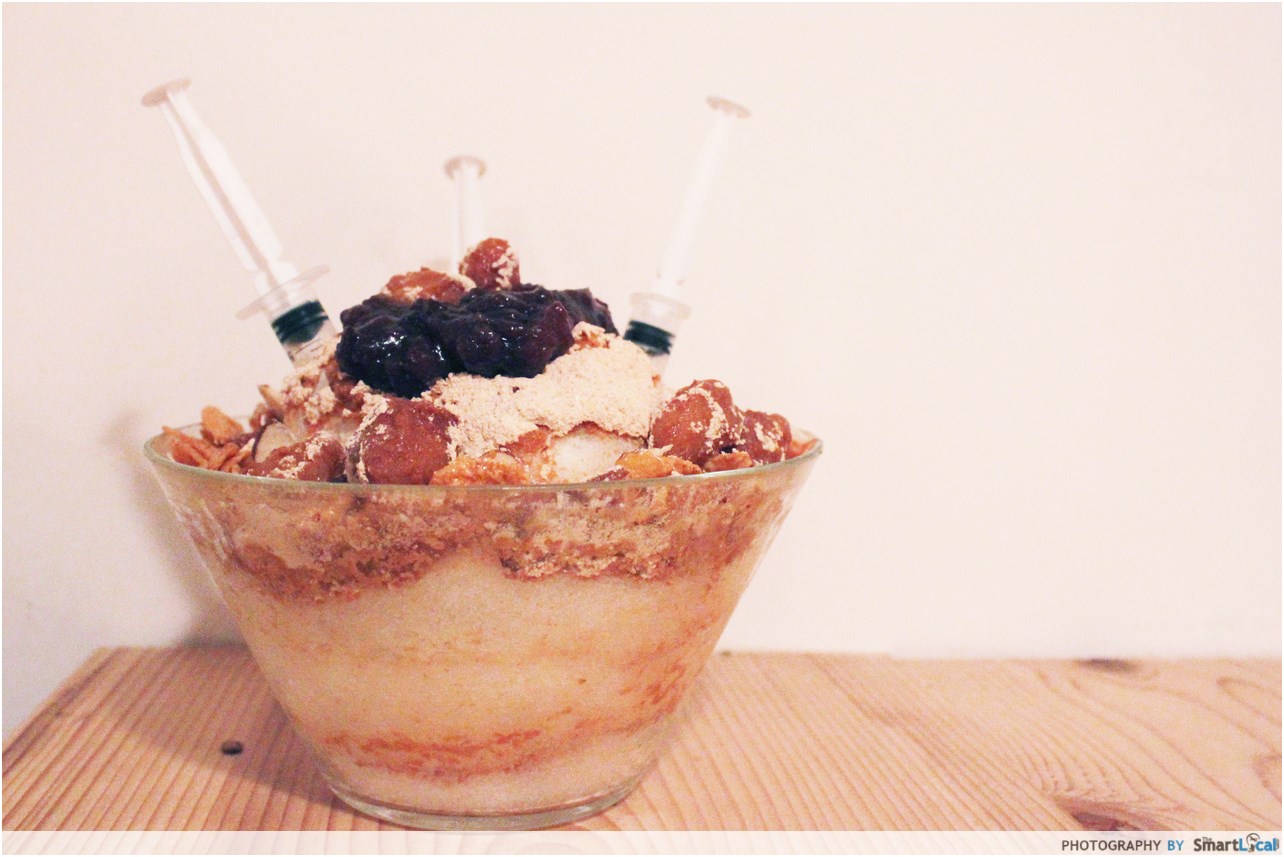 Bing-su is Korean shaved ice, and Chick-N-Ken serves them in heaps. They have plenty of flavours and all look great, but we only managed to try the matcha and classic injeolmi (Korean rice cake) flavours.
The Bing-su portions are pretty big, I'd say they could easily feed two – three people, and it's a great way to end off a fried chicken meal.
---
Injeolmi Bing-su($12.90)
---
Injeolmi is the original version of Bing-su, which is served with red beans, homemade rice cakes and soybean powder. The syringes are filled with condensed milk, which is a pretty smart move on their part. Not only does it add novelty to the dish, but it also allows diners to control how sweet they want their dessert to be. Each flavour of Bing-Su is accompanied by a sweet sauce in a syringe.
The ice itself is really well done, it's extremely fine which lends it an instant melt in your mouth quality.
---
Matcha Bing-su ($13.90)
---
Matcha isn't my favorite flavour when it comes to desserts because I find it a little too bitter most of the time. But the ability to control the sweetness of the dish helps to balance the whole thing out. It's also topped with homemade granola for extra sweetness and texture. At the end of the day I enjoyed the Bing-su a lot more than I thought I would.
This article is adapted from The Smart Local
Summary
Pros
– Interesting take on Korean fried chicken
– Sauces go well taste wise
Cons
– Wings can get too soggy
Recommended dishes: Dak-Galbi ($19.90), Yangnyeom ($15.90 for 8 or $29.90 for 16), Injeolmi ($12.90)
Opening Hours: Monday – Saturday 12pm-10pm
Address: 21 Lorong Telok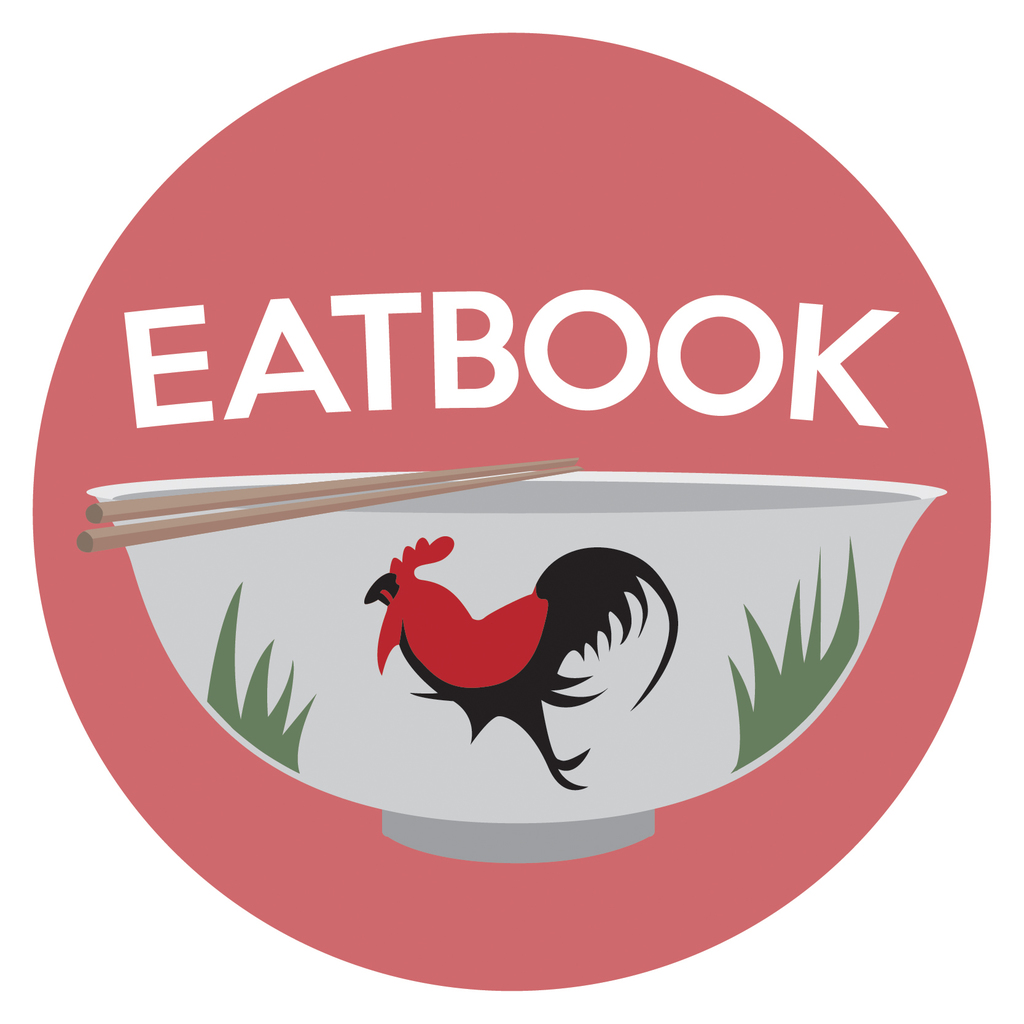 Drop us your email so you won't miss the latest news.