The Genius Behind P.S Cafe's Success
After qualifying as a chef from the tender age of 19, Chef Chris Phillips got a "ticket to the world" through his culinary craft, and in the last 8 years moved from Australia to make Singapore his home. Chef Phillips has since been integral to shaping PS. Cafe into the hugely popular brand we all know and love.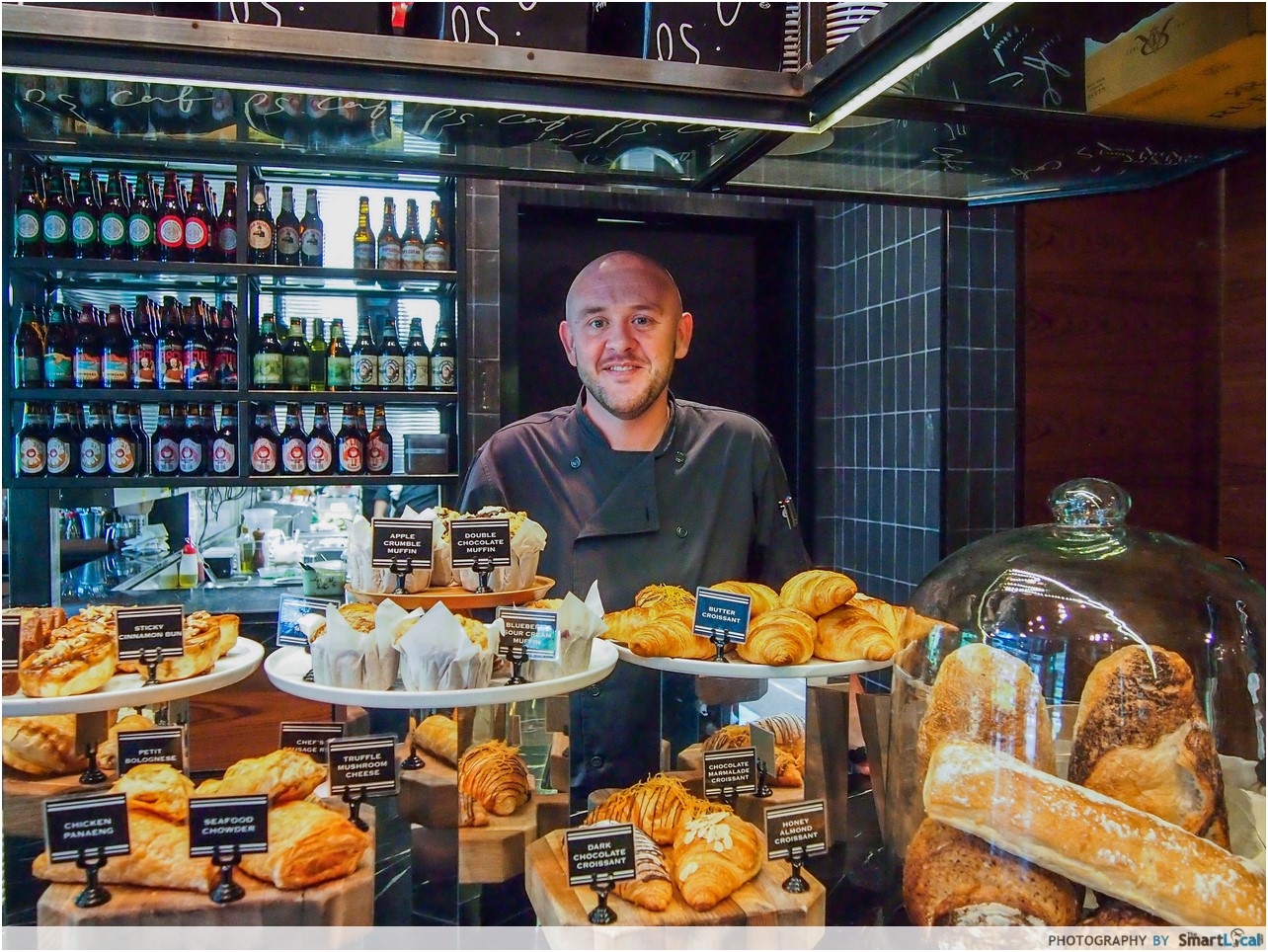 Now Director of Food and Beverage of PS. Cafe, Chef Phillips is the brain behind all the beautiful and iconic dishes that have won the hearts of people all over Singapore – and even the region. With amazing food and a passionate team, it's not difficult to see why.
Eatbook had the great pleasure of meeting the jovial and sincere Chef Phillips one afternoon, and got a more intimate look at the heart behind the cafe.
Everyone, I think i'm now a PS. Cafe convert.
The Interview
Eatbook:  It's the first time a customer comes to PS Cafe. What are the three must-orders? The catch is you can only pick one from each category – One appetiser, one main and one dessert.
Chef Phillips: Wow this is difficult. As a chef, you know the amount of preparation that goes behind each dish, you know that each dish comes up to scrutiny, and that each one has it's good points, so it's difficult to just choose one…
Well I guess for starters, I would pick the Big Nihon Salad, I know the amount of hard work that goes into that dish – the chefs put a lot of heart and soul into the dish and there's a whole lot of work involved. To me it's a light dish, it's an easy eating dish but from the back end there's a lot of preparation required. So to me I find that it's a very good dish!
For main course, I guess – dare I say it as a chef – one of our most popular items is the PS Burger. I think the reason why is because it's a humble burger, it's exactly what people are wanting. So from the burger side of things yes it's been the number one seller! But I guess from a chef's pov it's not the first thing you think of when you think about the menu. I like the Tiffin Lamb Salad from Ann Siang Hill, it's an original from when we first started.
As for desserts, the ultimate favorite has always been the Double Chocolate Blackout, everybody loves it! But I would say that as far as all the staff are concerned, I think everyone's favorite has slowly become the Golden Banana Butterscotch. Because it's light, not too heavy. It's good to end off the meal!
Eatbook: Every single PS Cafe has a distinct identity and menu from the rest. While preparing the separate menus, does the overall vibe of the particular cafe play a part?
Chef Phillips: The directors first find the space, the very first thing is that if the space doesn't feel right, we wouldn't even go ahead to start the process! We actually look at many properties to choose the right one. Sometimes you see one and you think the space is great, but the rest may have another point of view or concerns such as not being able to put windows, or being unable to let in natural lighting. You've gotta feel comfortable within the space. So I guess the space alone has been a very big and integral part of PS Cafe, and I believe the directors have done an excellent job at creating the right environment!
So the menu definitely follows that. Once you see the space, you will know what follows it. We have many brands, Chopsuey, PS Cafe, PS Cafe Petit, so obviously the size of the property also determines the brand.
Where you're located also determines the brand. What do we think the people around the area would want? I mean, PS Cafe is the recognized brand, while PS Cafe Petit is the newer brand which is more towards pizzas, pastas, burgers – more lighter eating. Whereas Chopsuey is the other side! It's so exciting!
Eatbook: The distinction between PS Cafe and PS Cafe Petit is the fact that the latter has a takeaway concept. What kick-started the venture from sit down slow food to this takeaway concept?
Chef Phillips: Well we were actually just looking at a smaller version of PS Cafe, but also felt that we didn't want to dilute the name – that's something we never want to do- so we looked at branching away from PS Cafe and creating a different brand.
PS Cafe Petit has a lot to do with the wines, the desserts, the takeaway items. That would be more of that neighbourhood-y cafe as opposed to being a full-fledged part of PS Cafe. So that's where PS Cafe Petit came in!
Eatbook: "Instagram has changed the way Singaporeans choose their food". What are your thoughts on this statement?
Chef Phillips: It's definitely more in-your-face, whether you like it or not you see something pass your eyes on a daily basis.
When you're thinking of what you want to do today or what you want to do tomorrow, Instagram seems to be a resource for you to decide what you'll do. I see all these different posts and restaurants popping up, and it does feed into your mind that maybe you want to go to this restaurant to try the dish on your day off! Until your break actually comes, then all those dreams and visions you have for your day off suddenly changes because you can't be bothered to leave the house. *laughs*
Eatbook: Food is very visual, many people choose their food based on what they feel will look good on their Instagram feed. Has that influenced your recipe choices or the way you plate your food?
Chef Phillips: Actually it has changed the way I discipline my chefs! *laughs* Because you can't be there everyday so you've got a different set of eyes looking at your food. To be very open and honest, from a chef's point of view, when you're managing 8 restaurants you can't be in 8 restaurants all the time. So because people are taking pictures of the food as it arrives to the table, you're also going "huh where's the tomato? Why is the lemon over there? Why is the garnish like that?"
A menu is a menu, it doesn't give you any visuals, but the good point of Instagram is that it gives you the visuals. There's an age-old saying that you do eat with your eyes as well, so if the food visually looks good it'll taste better!
Eatbook: What is your most instagrammable dish?
Chef Phillips: It's 100% desserts. I would say PS Cafe is well-known for desserts and it's the most "like"-able.
Eatbook: In your opinion, "What is the future of food tech in Singapore?"  
Chef Phillips: I think it's an integral part of it all! It's reaching out beyond your customer base.
When we wanted to do our own internal delivery service, there were so many challenges such as the manpower, the setup, the delivery vehicles, the insurance. You need so much, and at the end of the day you still need to run operations and take care of the guests that walk through your door.
So for us, we've looked at so many other options to outsource our delivery though we never took them on. But it seemed like Deliveroo was coming in with more of a professional front and they wanted to be a partner of the company rather than just saying "Ok we'll just deliver your food lah" so that was why we finally took it on!
Eatbook: What is your favourite dish and favourite restaurant in Singapore? Catch: You must have absolutely no affiliation with this place!
Chef Phillips: Personally, I like Long Chim by Chef David Thompson. I like his style of food and his Thai street food.
As for my favourite dish, I like the Green Curry of Chicken. I've had Thai Green Chicken Curry at so many places but he's put so much effort into it that it really hit the nail on the head. It's perfect. It was so good that it was only a couple of weeks later but I took my wife there because I just had to try it again!
I mean, Chef David Thompson is a celebrity chef, but he's doing humble food and I like that.
Eatbook: What is your favourite activity to do in Singapore in your free time?
Chef Phillips: In the last 4 years I would say my life changed because I had two children. So now we go to the zoo constantly because they love it; they would go every day if they could! They love Universal Studios, Sentosa, Resorts World – all of that. It's good, it's a good day out.
Personally if I were to take a day off without kids or anybody else, I guess I would go look around and see what's happening in places like Little India, checking out the food markets, just basically getting to know what's happening around Singapore. Exploring!
Eatbook: If you could time travel into the past to meet your younger self the very first day that you stepped in the kitchen, what advice would you give to him?
Chef Phillips: Keep it simple. Understand the ingredients. I think sometimes you don't take the time to stop and understand what food is really about until you start to explore it; and sometimes you've got so much knowledge and you want to use everything. Try not to put everything on one plate, try to understand what is that particular ingredient you're putting onto the plate and what works best with that ingredient.
For example if you're using duck, what would be the ingredients you want to use with the duck? What does the duck naturally eat during it's life? As a chef, it's also good to think about it using that process. If you think about the environment the product lived or grew in, and the things that grew around it, there's a connection. There's a reason why they sync and grow well together. For me, that is harmony. Whether it's right or wrong, that's just my personal take on it.
So take your time, keep it simple and understand the product. If I could have known then what I know now, life would've been so much easier! Oh yes, and get some sleep before stepping in. *laughs*
Visit P.S Cafe Today!
PS.Cafe at Harding
Address: 28B Harding Road S(249549)
Tel: +65 9070 8782
Opening Hours
Mon – Thurs: 11:30 am – 12:00 am
Fri: 11:30 am – 2:00 am
Sat: 9:30 am – 2:00 am
Sun: 9:30 am – 12:00 am
PS.Cafe at Palais
Address: Level 2, Palais Shopping Centre, 390 Orchard Road.
Tel: +65 9834 8232
Opening Hours
Mon – Thurs: 11:30 am – 12:00 am
Friday: 11:30 am – 1:00 am
Sat: 9:30am – 1:00am
Sun: 9:30am – 12:00am
PS.Cafe at Paragon
Address: Level 3. Paragon Shopping Centre 290 Orchard Road.
Tel: +65 9297 7008
Opening Hours
Mon – Sun: 9:30 am – 10:30 pm
P.S Cafe at Ann Siang Hill Park
Address: 45 Ann Siang Road.
Tel: +65 9797 0648
Opening Hours
Mon-Thurs: 11:30 am – 12:30 am
Fri: 11:30 am – 2:00 am
Sat: 9:30 am – 2:00 am
Sun: 9:30 am – 12:30 am
P.S Cafe Petit at Tiong Bahru No. 41
Address: Blk 78 Guan Chuan Street, Tiong Bahru
Tel: +65 9226 7088
Opening Hours:
Mon-Fri: 11:00 am – 11:00 pm
Sat-Sun: 9:30 am – 11:00 pm
P.S Cafe Petit at Martin Road
Address: No.41 Blk 78. Guan Chuan St, S(160078)
Tel: +65 9226 7088
Opening Hours
Mon-Sun: 9:30 am – 12:00 am
Check out their online menus here!
Website: http://www.pscafe.com/
This post was brought to you by Deliveroo.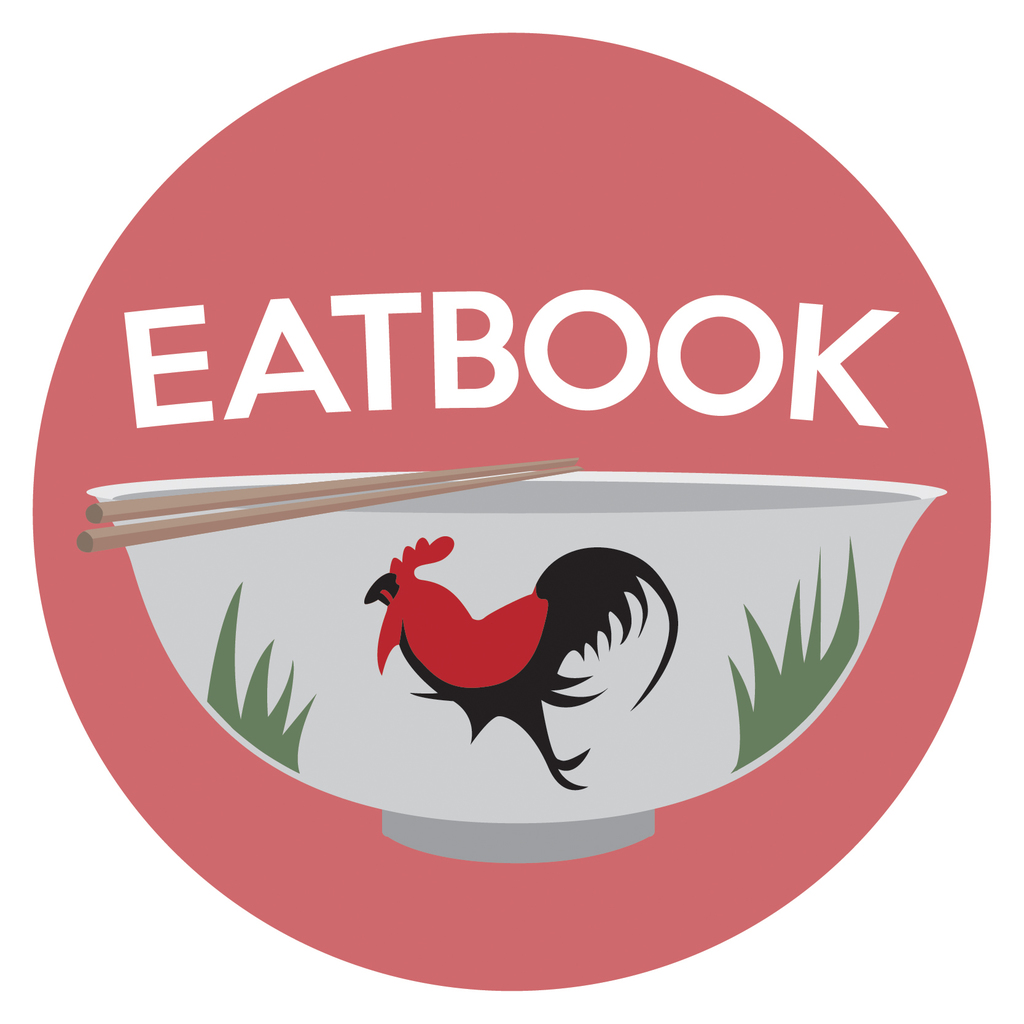 Drop us your email so you won't miss the latest news.