---
About Ciao
---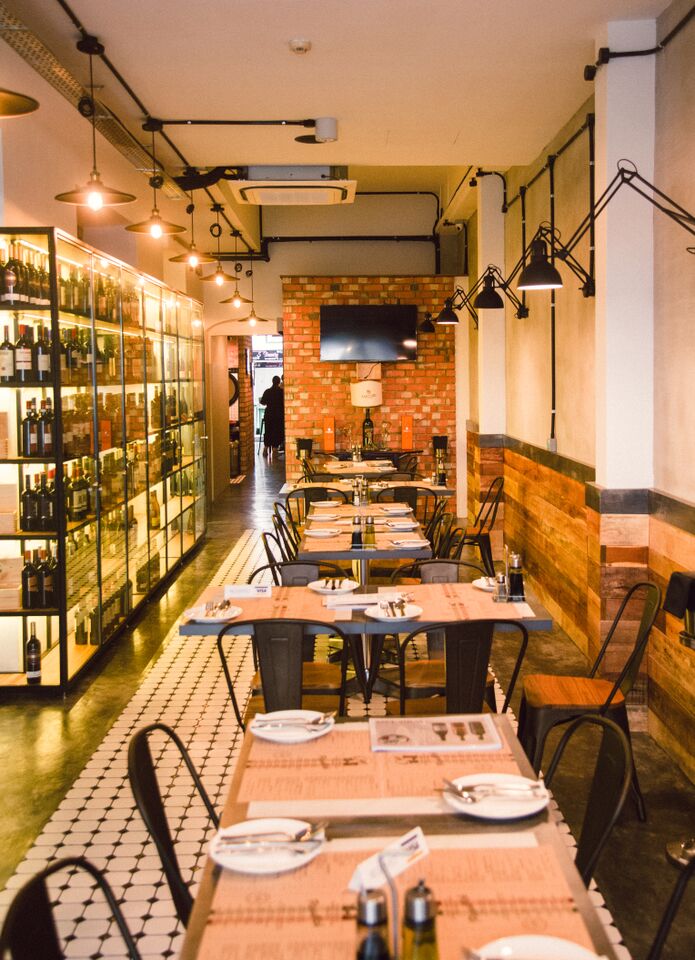 If there's one place in Singapore I'm surprised an Italian restaurant hasn't sprung up yet, it would be Haji Lane. For the longest time, Singapore's quirkiest street has been void of true blue Italian food, and Ciao seeks to fill that gap.
While Ciao isn't focused on a particular region in Italy, it brings the best of the north and south to the menu. Ciao is also a bar with an impressive Italian wine list so oenophiles can be assured of a good time here.
Ciao's industrial chic interior with their brick and wooden walls provide a warm welcome for hungry diners while a giant glass wine cellar separates the kitchen from the dining area and overlooks the restaurant.
---
Appetizers
---
Fritto Del Piceno ($16)
---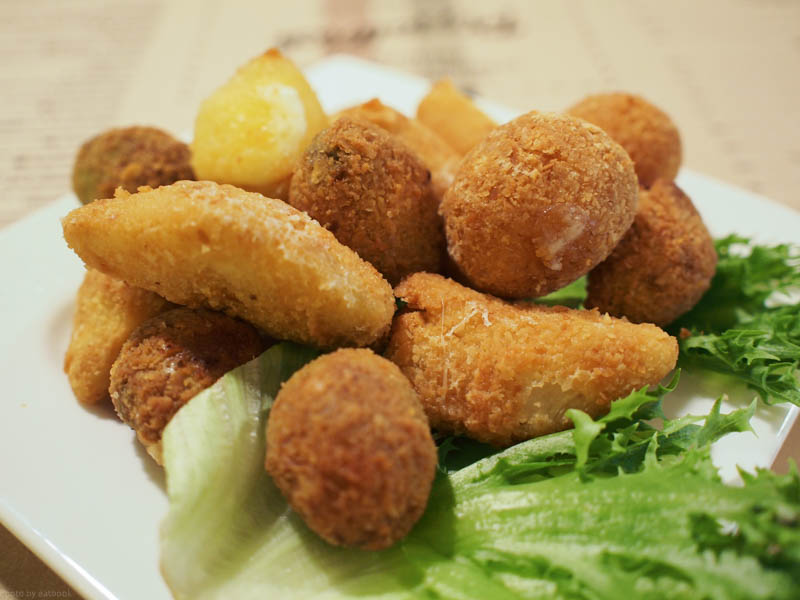 This dish is a mixture of fried vegetables and cheeses. For our tasting, we had fried olives and artichokes. Texturally, it was done very well with a crisp exterior but I felt that the flavours fell a little flat and lacked seasoning.  
---
Calamari ($18)
---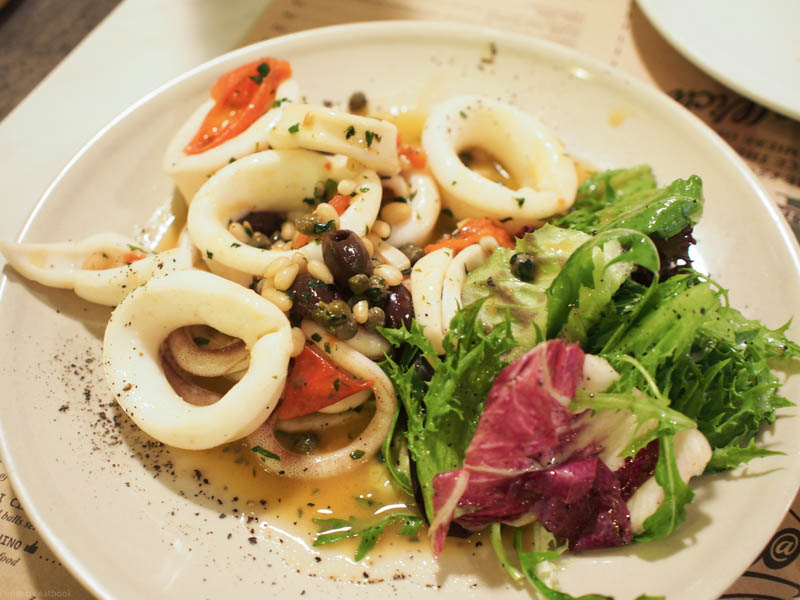 It's refreshing to see calamari prepared in a different way other than deep fried in an Italian restaurant. The calamari here is pan fried with pine nuts, cherry tomatoes, and olives. While the flavours were fresh and clean, nothing really popped for me. If you enjoy something light this might be your go-to, but as someone who enjoys strong flavours I wouldn't order it again.
---
Focaccia Al Rosemarino ($15)
---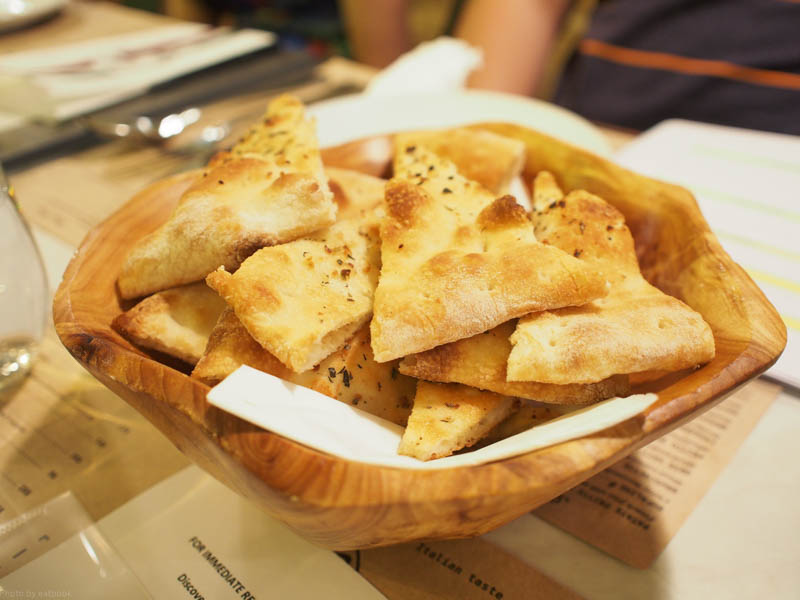 I love focaccia, and this one was pretty good. While it wasn't as fragrant as I hoped it would be, the taste was fantastic, herby, and garlicky. The texture of the bread was really good too, and wasn't too dense or chewy.
---
Main Courses
---
Ravioli Di Ricotta ($22)
---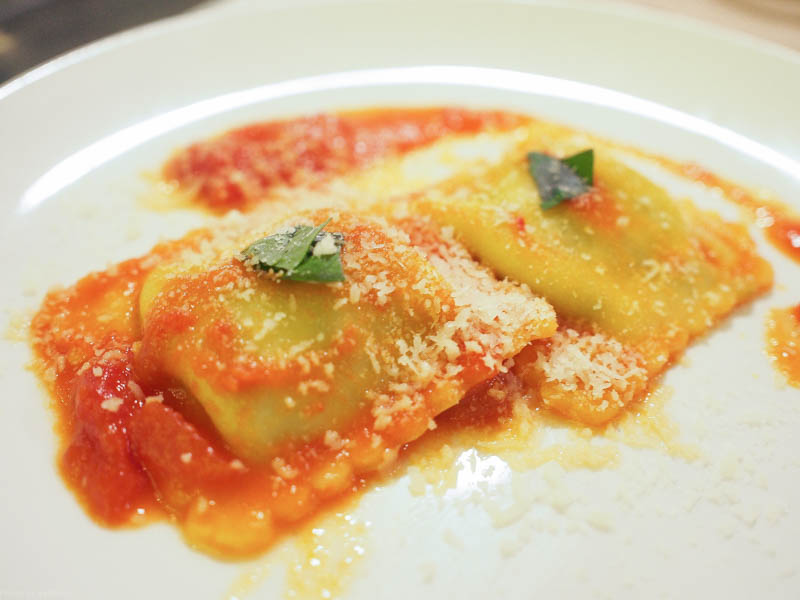 A classic Italian dish of pasta stuffed with spinach and ricotta cheese and cooked in tomato sauce. The ravioli pulls off the technical aspects of the dish flawlessly. Yet the flavours again didn't do much for me. Again it could be attributed to my preference for stronger flavours.
---
Sughe D' Magre ($23)
---
I thought this was the better pasta dish of the two we tried. It was also very basic, spaghetti cooked in tomato sauce, green olives, anchovies and tuna. I thought the anchovies did a much better job flavouring the sauce compared to the plain tomato sauce on the ravioli.
---
Pizzawich ($15)
---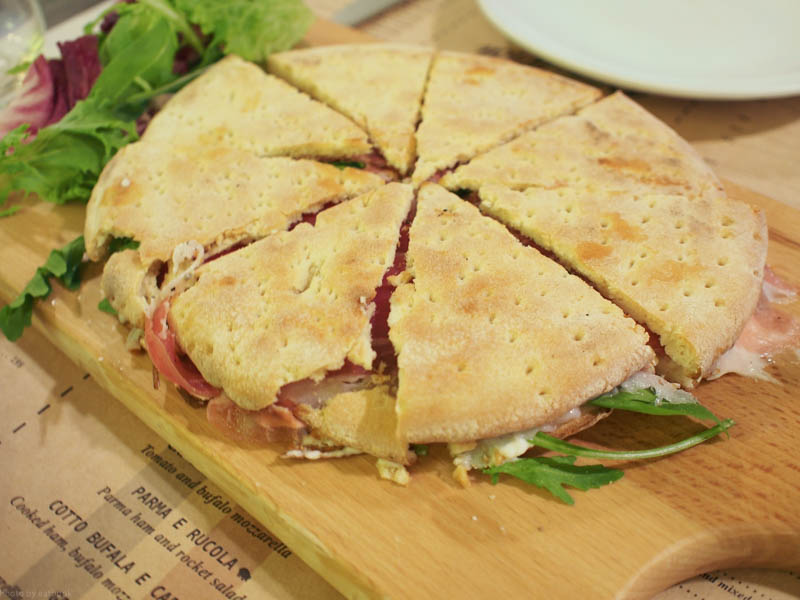 It's exactly what it sounds like, a pizza done as a sandwich. Does it work? Not really. It would have been fine if the bread was outstanding, but I felt that the bread just left something to be desired. There's also a problem now that you have double the pizza space with the same toppings and it just wasn't enough to carry the dish.
---
Tartufina ($24)
---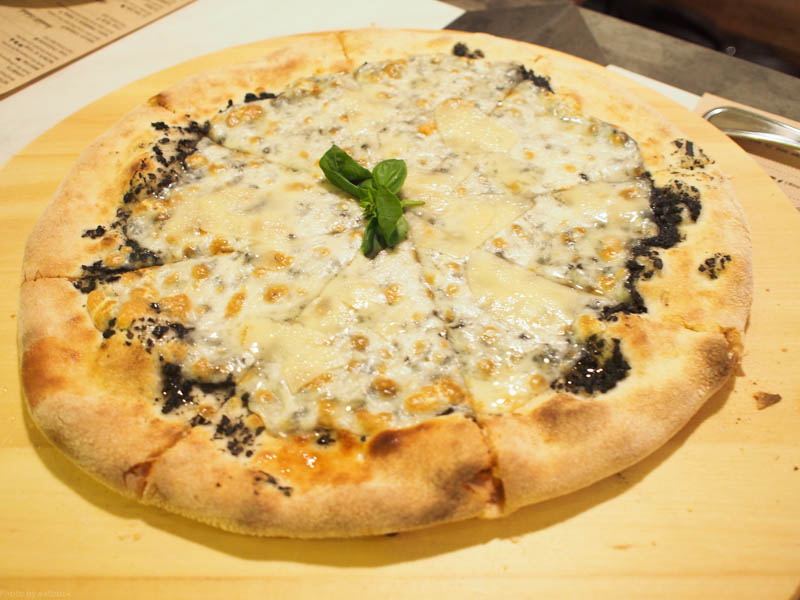 Truffle fiends will be very happy with this truffle pizza. There's nothing much you can fault with the flavour of truffle on cheese.
---
Stinco Di Maiala Alla Birra ($38)
---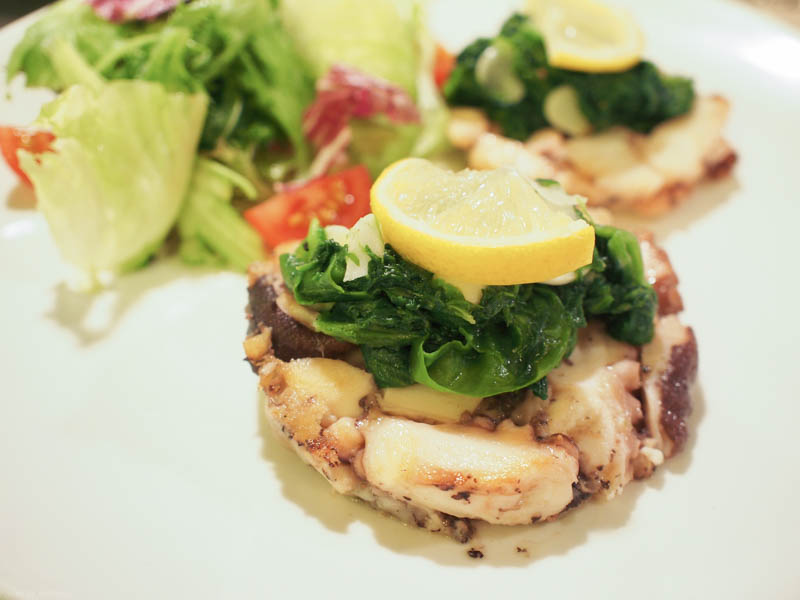 This dish is served as an octopus steak. Chunks of octopus shaped into a steak and topped with spinach. The octopus was well cooked, firm, and not chewy. The lemon and spinach also helps to cut through the brininess you can get from octopus.  
---
Bistecca Di Polipo ($32)
---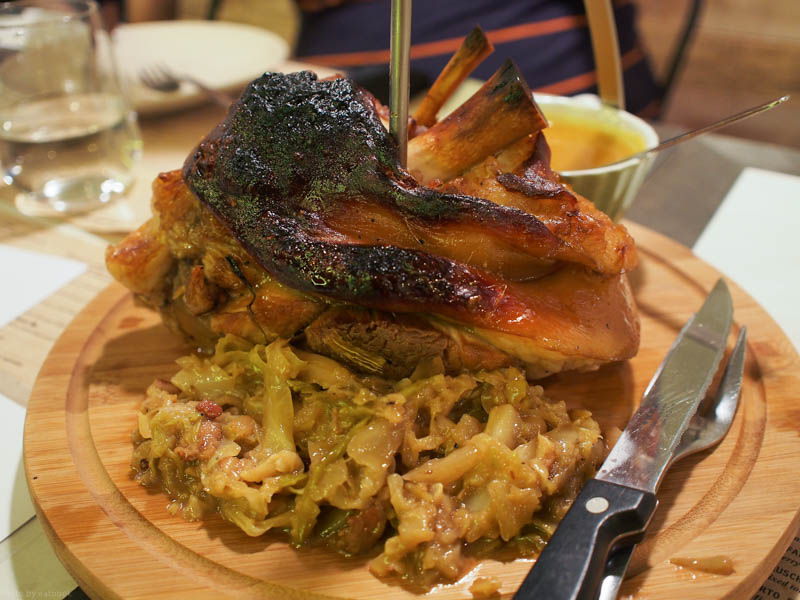 The one dish that made everyone on the table grin from ear to ear, the pork knuckle is a sight to marvel with it's beautifully browned crust. The meat was extremely well cooked and tore away easily even without the use of a knife! While the meat was tender and well done, the taste just didn't sit right with me. Again, I expected it to taste a lot more intense and it was just disappointing after tearing through it.
---
Dessert
---
Zia Luisa's Tiramisu ($12)
---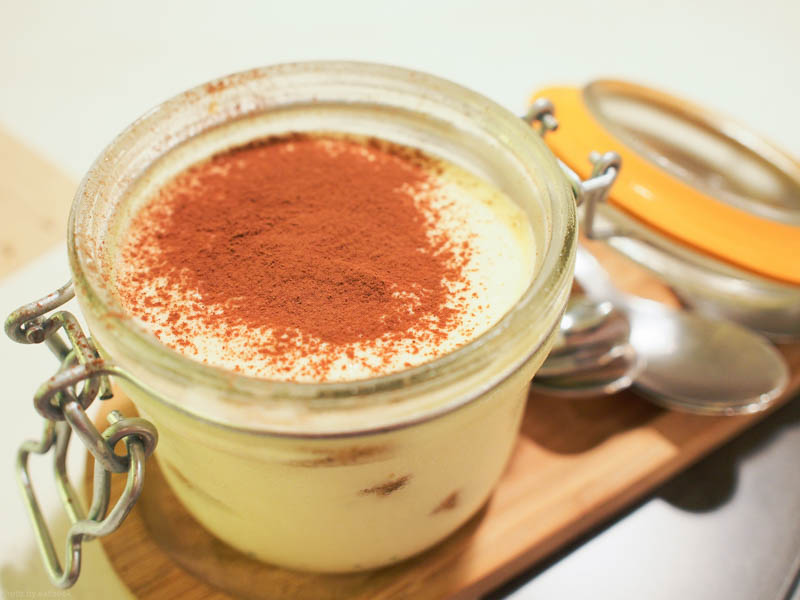 To be honest, the desserts were definitely the best part of the meal. The tiramisu was spot on with it's incredibly light texture and sweetness. Those of you with a sweet tooth will gobble this up.
---
Panna Cotta ($9)
---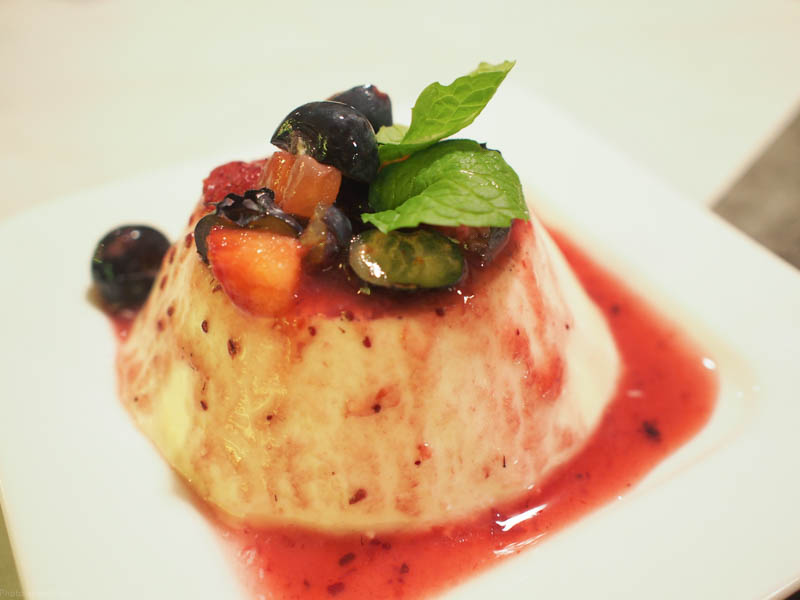 I loved the texture of the panna cotta, it wasn't too firm and while still remained incredibly soft. It tasted sweet and was a joy to eat.
---
Final Thoughts On Ciao
---
Ciao is an Italian restaurant doing some interesting things no other Italian restaurant does. The focus on really rustic food bring some new dishes to the menu. The techniques and the way everything is cooked was really good too. But unfortunately the flavours just fall too flat for my taste. There are certainly some standouts namely the focaccia and the desserts, but I wouldn't order anything else I had again.
Summary
Pros
Good Location
Homely atmosphere
Good desserts
Interesting menu options
Cons
Taste falls flat
Recommended dishes:
Focaccia Al Rosemarino ($15)
Panna Cotta ($9)
Zia Luisa's Tiramisu ($12)
Opening Hours:
Tue to Thu: 5pm-1am Fri to Sat: 5pm-2am Sunday: 11.30am-10 pm
Contact:
6296 9688
Address:
8 Haji Lane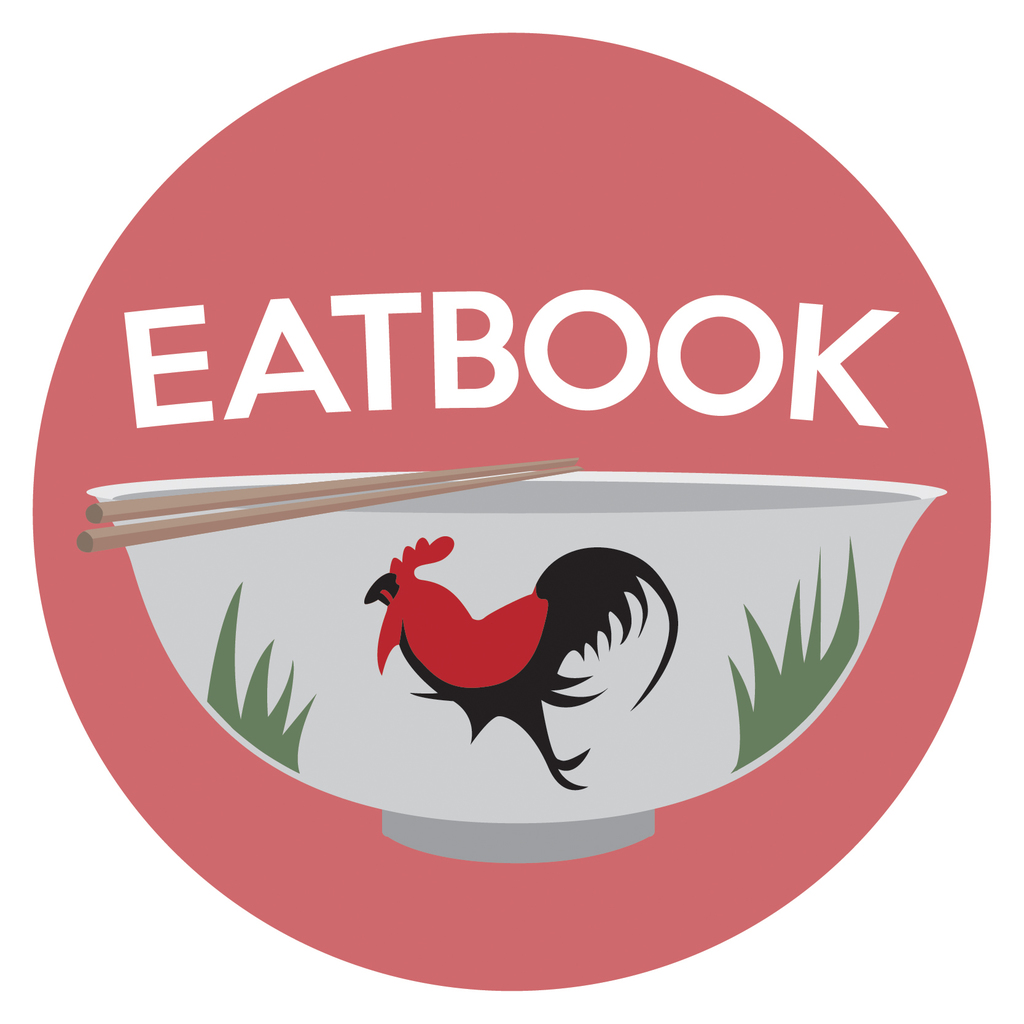 Drop us your email so you won't miss the latest news.