---
Crab bee hoon in Singapore
---
If you are a fan of all things crab, then you've got to try crab bee hoon at least once in your life. Served with either white vermicelli noodles (bee hoon) or Chinese vermicelli (dong fen), crab bee hoon is usually cooked in two styles; braised and soupy. Find out where you can get a taste of both variants with our list of eight crab bee hoon spots in Singapore!
---
1. Crab at Bay
---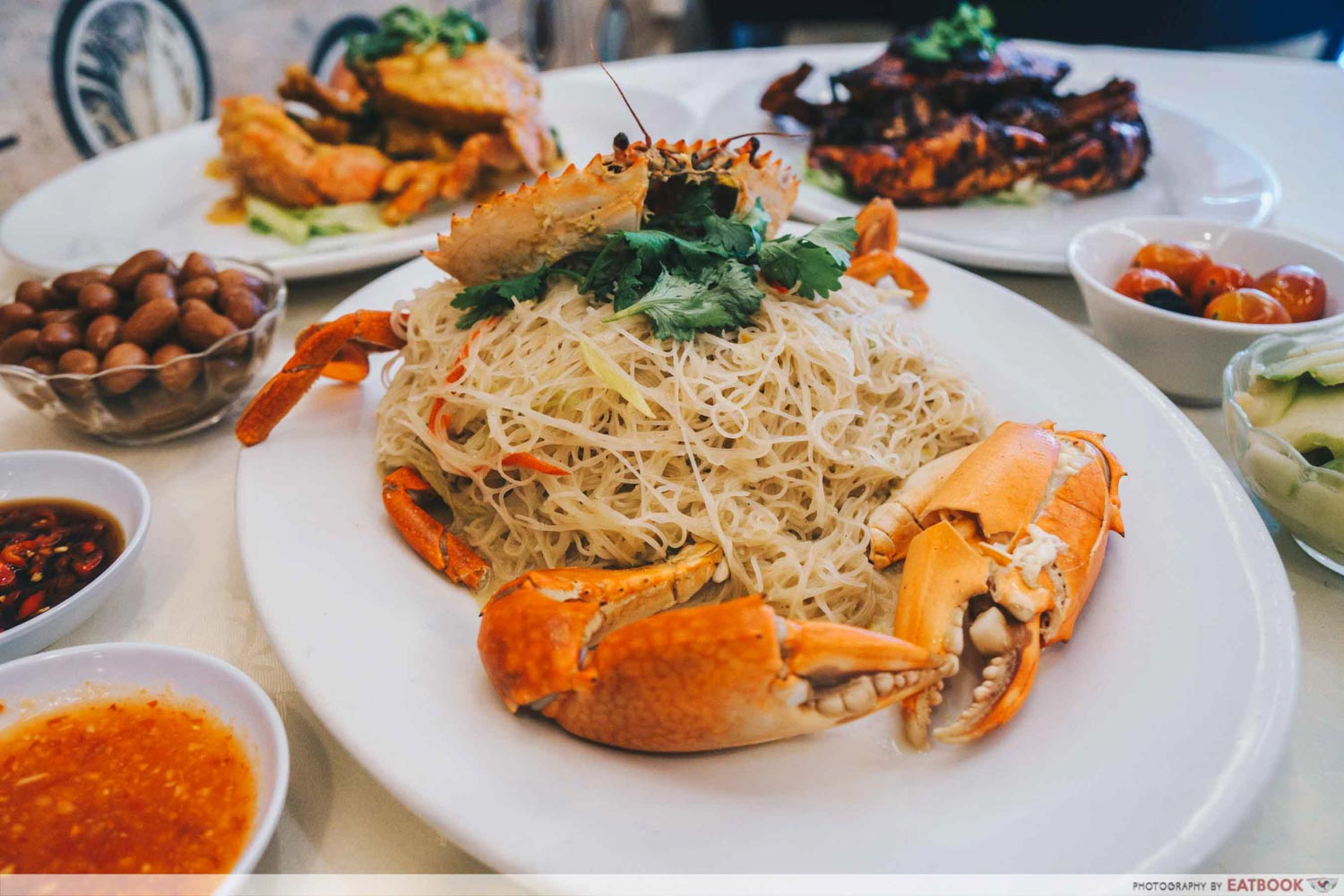 Tucked in the corner of Macpherson Road is Crab At Bay, which serves delicious and fresh-tasting crabs. Get a taste of this sweet flesh in the Crab Bee Hoon ($72 per kg) where these crustaceans are cooked to perfection. They also offer a convenient option with their pre-cracked crabs. Be quick to snag up their promotion where two crabs only set you back $38, so hurry catch it while it lasts! 
Address: 548 Macpherson Road, Singapore 369227
Opening hours: Daily 11am to 2pm, 5pm to 10:30pm
Website
---
2. Long Ji Zi Char
---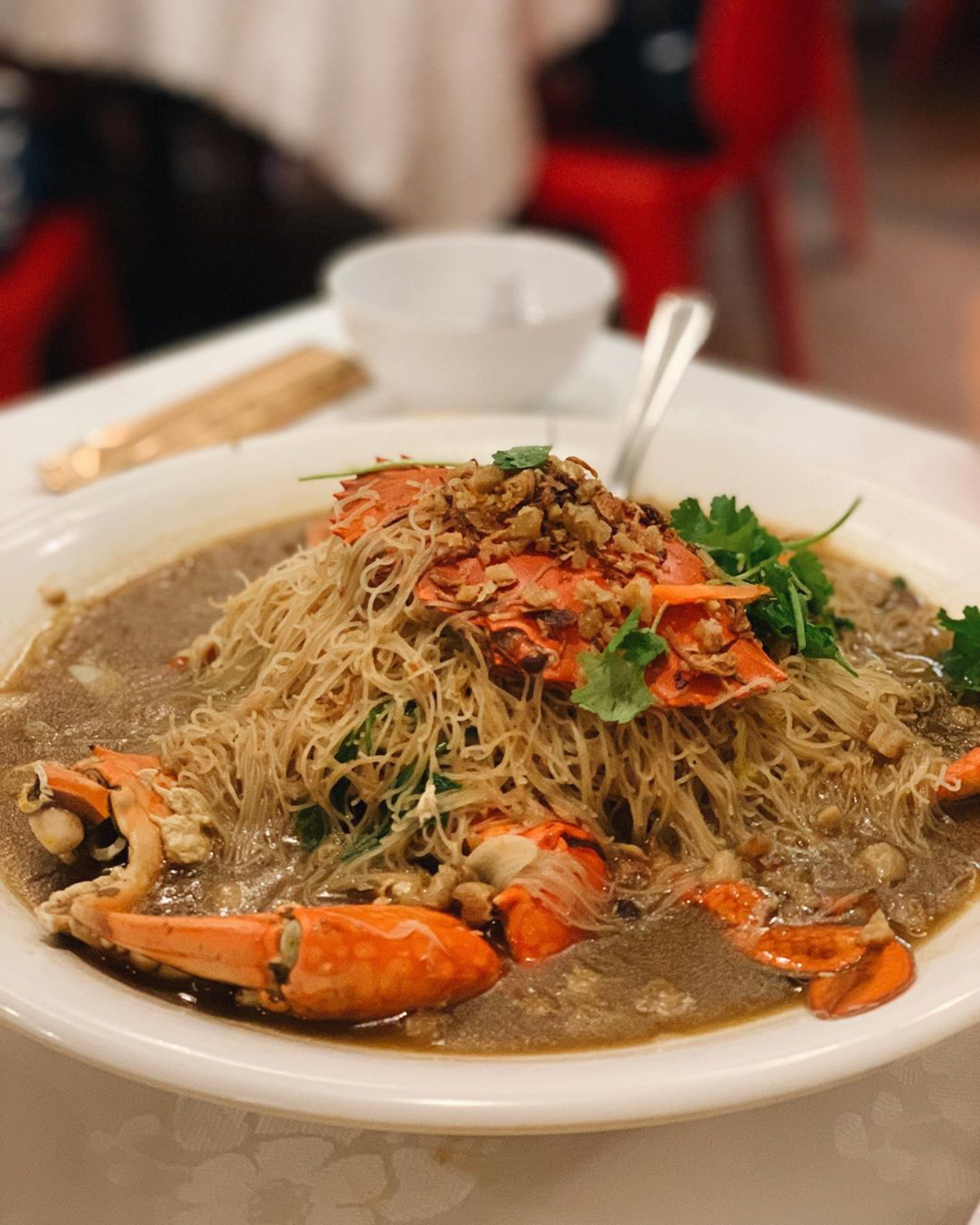 Image credit: @xineats
Avid fans of crab bee hoon would be well-acquainted with Long Ji Zi Char. Their signature Crab Bee Hoon ($70 per kg) is on the slightly wetter side with thick oyster sauce. This dish has strong and flavourful wok hei notes, with a slightly peppery taste, and is cooked with crabs and cabbage.
Address: 253 Outram Road, Singapore 169049
Opening hours: Daily 5pm to 10:30pm
Website
---
3. Don Signature Crab
---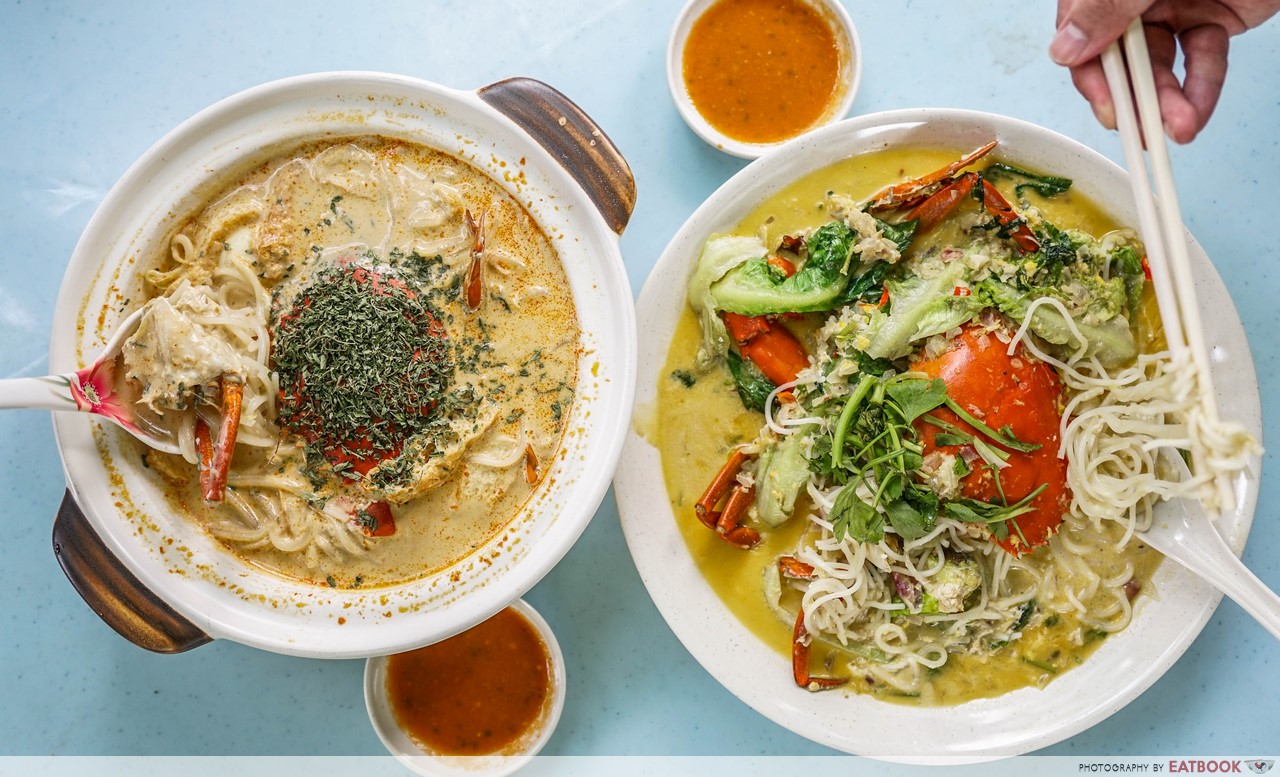 Located in the heartlands of Toa Payoh is Don Signature Crab. Founded in 2015 by the owner of now-defunct Don Your Personal Pie Club, Don Signature Crab serves affordably priced crabs. Their all-time popular crab Beehoon Soup (from $30) is served in a broth which has a splash of Shaoxing Chinese White Wine, dang gui (female ginseng) and an aromatic hint of ginger. This is topped off with some milk cabbage, yam and evaporated milk to give it some creaminess. The combination of these ingredients results in a really sweet and tasty soup dish. While you are there, try out their Cheese Crab Bee Hoon (from $30)! 
Find out more about Don Signature Crab.
Don Signature Crab Review: Cheese And Laksa Crab Beehoon At $25 At Toa Payoh
Address: 1008A Toa Payoh North, Food Centre II, Singapore 318998
Opening hours: Daily 12pm to 10:30pm
Website
---
4. 7th Mile Coffee Shop
---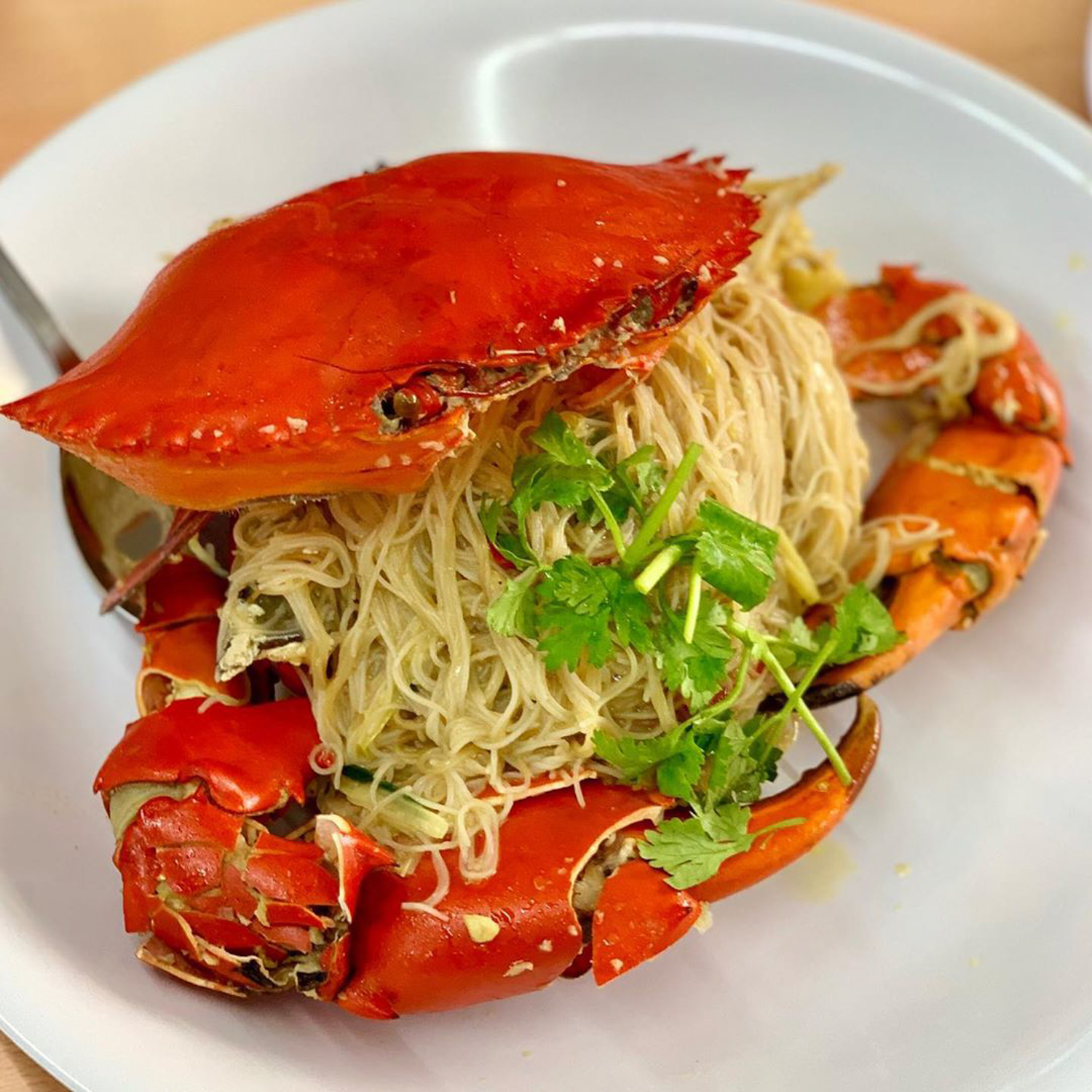 Image credit: @7thmilecoffeeshop
You can expect quality fare at 7th Mile Coffee Shop as their head chef's last stint was at Ming Kee Seafood. Their rendition of Crab Beehoon (seasonal prices) features a relatively huge crab, which is slightly steamed and has a sweet and fresh-tasting tang. The moist bee hoon here is stir-fried with butter, making it fragrant. 
Address: Blk 18 Toh Yi Drive, #01-97, Singapore 590018
Opening hours: Daily 11:30am to 10pm
Website
---
5. Momma Kong's
---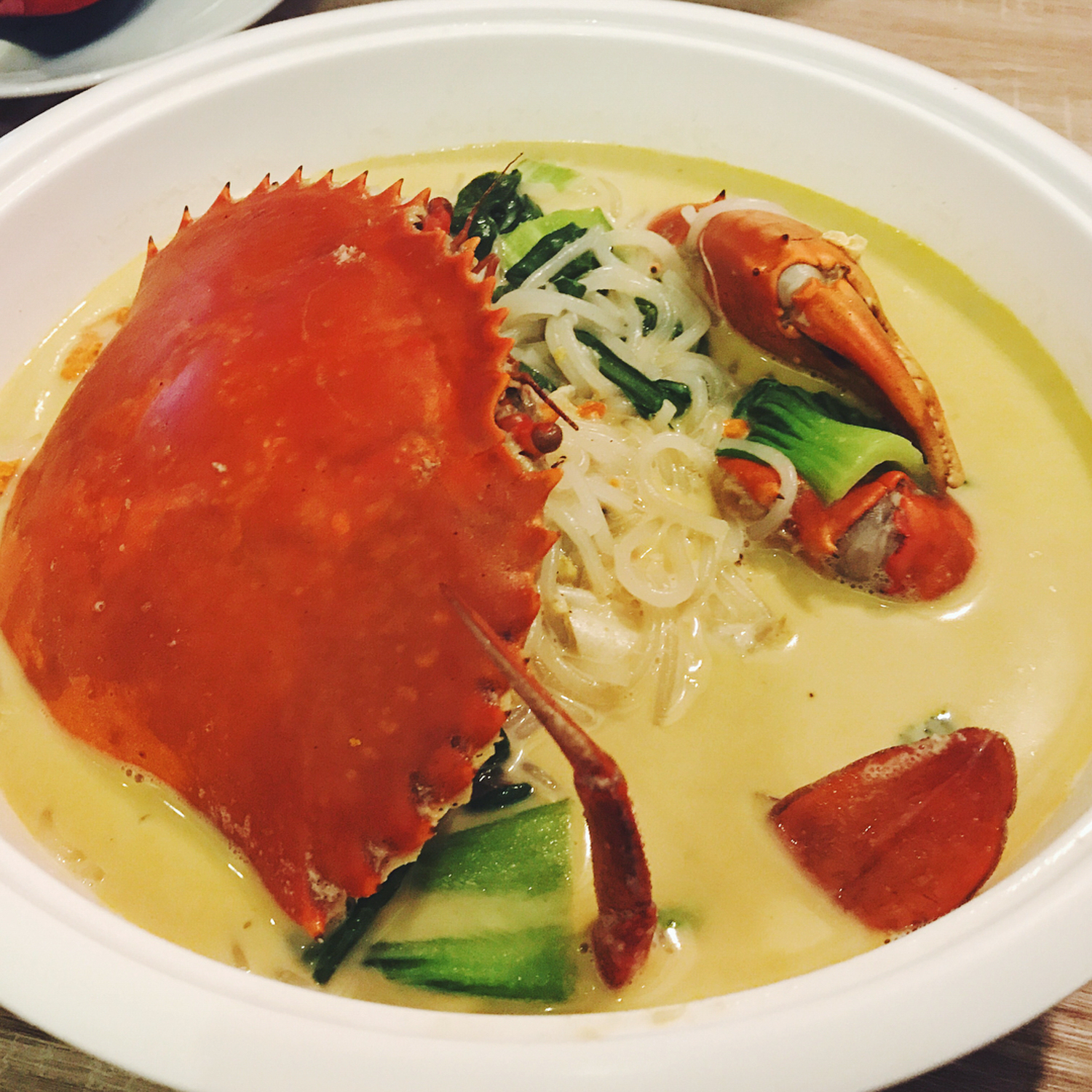 Image credit: @wenoms
If you're missing your mum's home-cooked food, head down to Momma Kong's for some comfort Chinese fare. Founded by Edmund Kong in 2013, this restaurant was created as a reminder of his mother's cooking. The crowd-favourite Crab Bee Hoon Soup ($58++) is cooked with smooth and thick rice noodles which absorb the flavourful rich soup. This umami-filled milky broth is delectable even without the use of MSG. 
Address: 34 Mosque Street, Singapore 059512
Opening hours: Mon-Fri 11am to 3pm, 5pm to 11pm, Sat-Sun 11am to 11pm
Website

---
6. Kelly Jie
---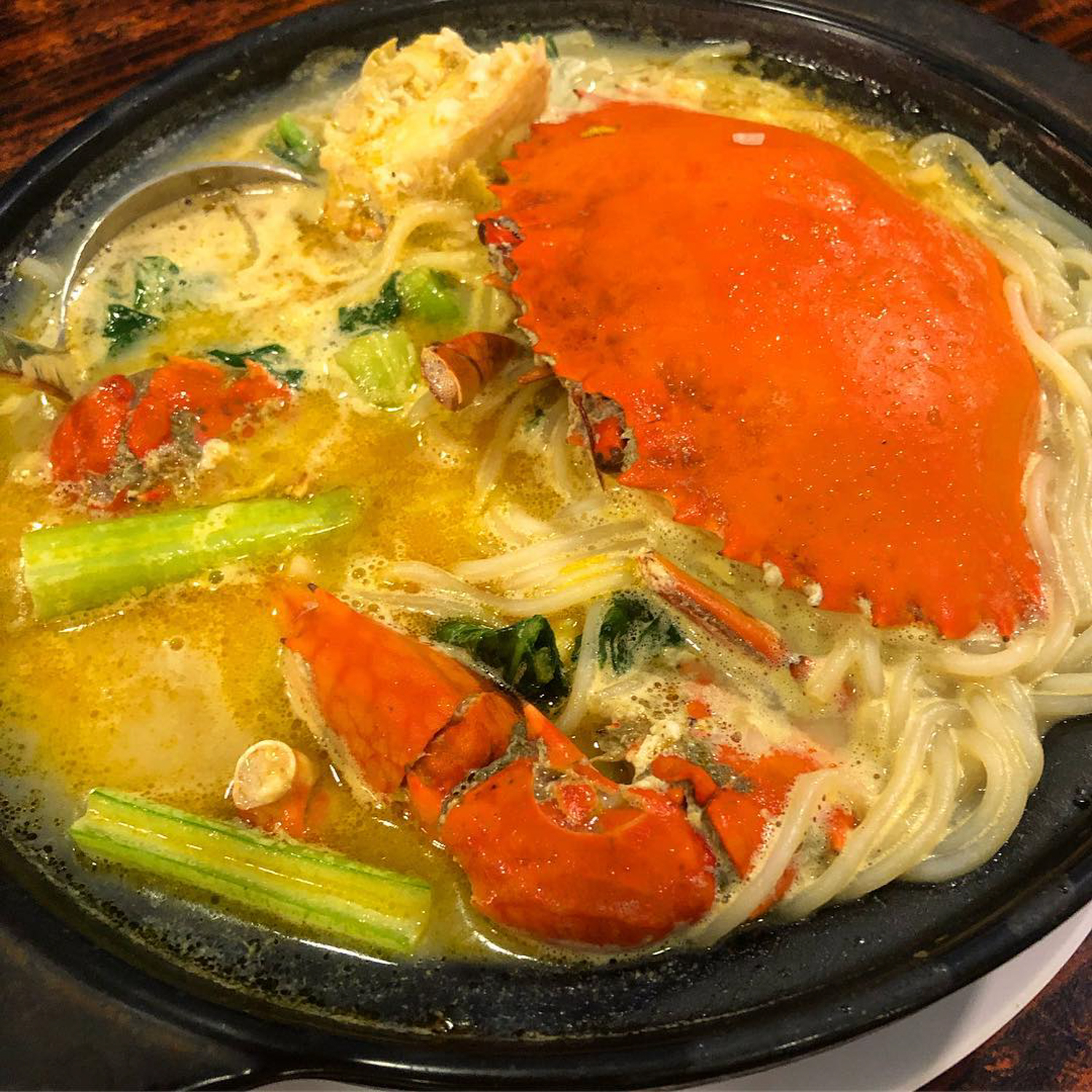 Image credit: @minmin_tabemon
Formerly known as Melben Seafood (Toa Payoh), Kelly Jie rebranded and named themselves after one of their vivacious managers. The famous Claypot Crab Vermicelli Soup (seasonal price) is highly recommended, but be patient with the long wait which is at least 45 minutes. A whole crab is cooked in a milky broth, giving it a rich, umami flavour. It's not too jelak, and almost feels like you can drink it all day long.
Address: 211 Toa Payoh Lorong 8, #01-11/15,  Singapore 310221
Opening hours: Daily 12pm to 2:30pm, 5:30pm to 10:30pm
Website
---
7. De Classic Golden Spoon
---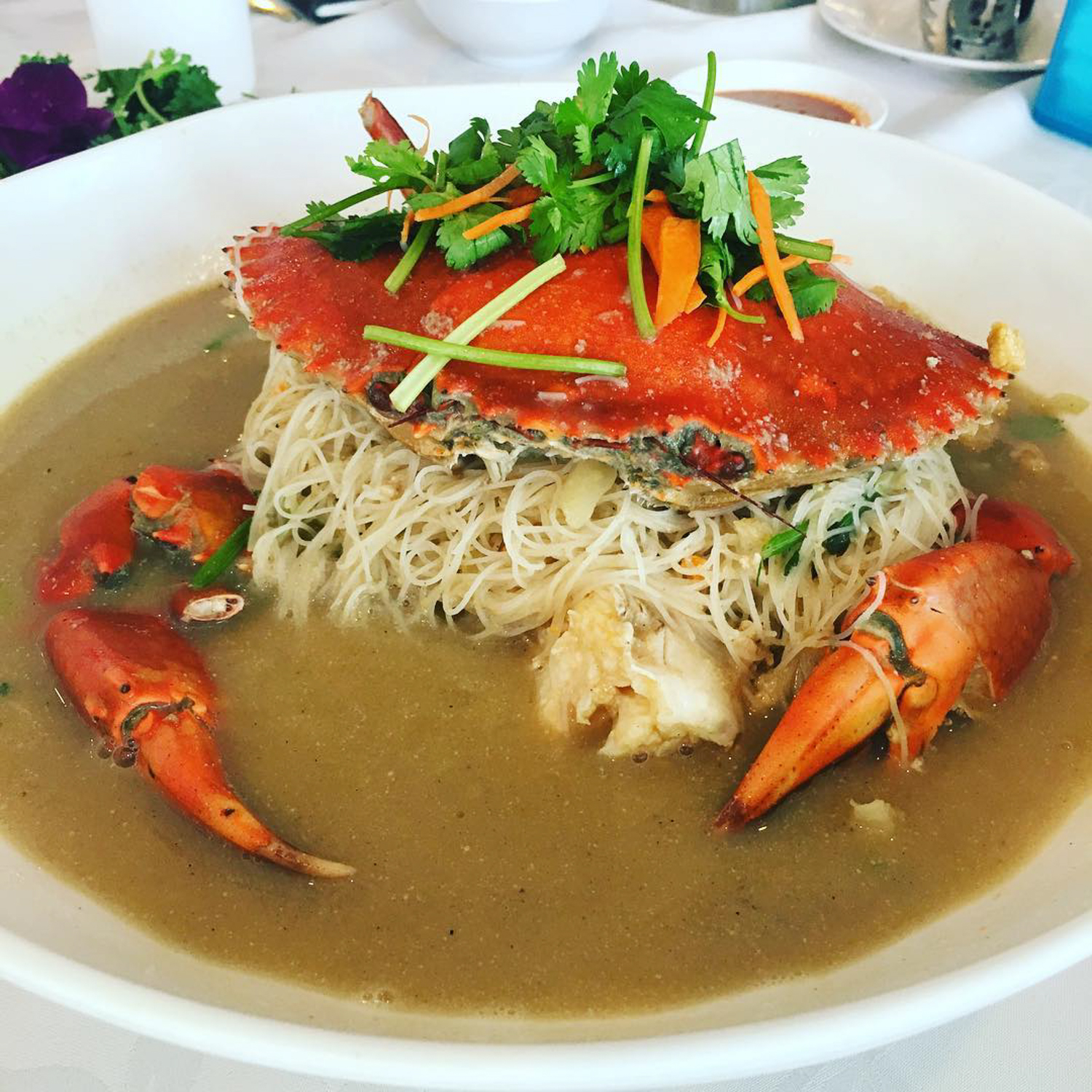 Image credit: @valswc
De Classic Golden Spoon is well known for their Golden Spoon Bee Hoon Crab ($70). The crab sits in a thick, umami-rich gravy. This sauce is best appreciated when slurped up with the accompanying al dente noodles. The huge crab is packed with succulent and sweet-tasting meat. The hint of wok hei notes elevates the robust sauce.
Address: 62 Seng Poh Lane, Singapore 160062
Opening hours: Daily 11am to 2:30pm, 5pm to 11pm
---
8. Sin Huat Eating House
---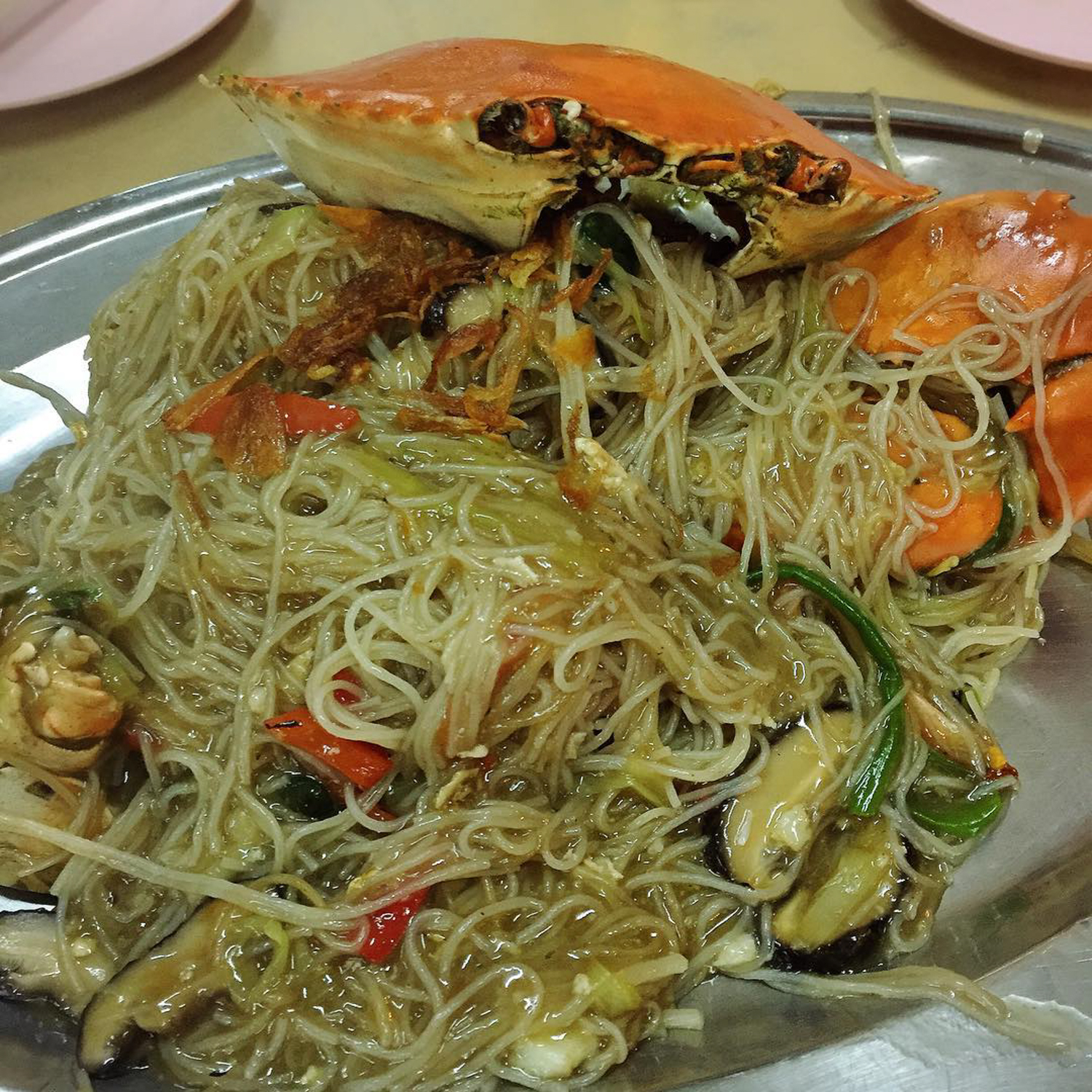 Image credit: @amap1014
Sin Huat Eating House arguably serves one of the best crab bee hoon in town. In 2016, they were also awarded the Michelin Bib Gourmand, so you can expect their dishes to be tasty. This, however, also comes with a price to pay! You can expect to have to wait quite a while for your food, and their all-time favourite Crab Bee Hoon ($168), features a fresh-tasting crab which is packed with meat. Each strand of springy bee hoon was soft and springy, and well coated in the gravy with some wok hei notes.
Address: 659 Lorong 35 Geylang, Singapore 389589
Opening hours: Daily 6:30pm to 1am
---
Dine at these restaurants serving crab bee hoon
---
The next time you're craving for some seafood, claw your way to these places to have your fill of some delicious crab bee hoon! If you're a fan of rice, check out this list of nasi lemak places which has features popular places in the East and West.
20 Nasi Lemak In Singapore With Good Sambal, Crispy Fried Chicken And Coconutty Rice