Crackerjack's new brunch menu balances healthy and sinful
Update (5 April 2019): Crackerjack has permanently closed.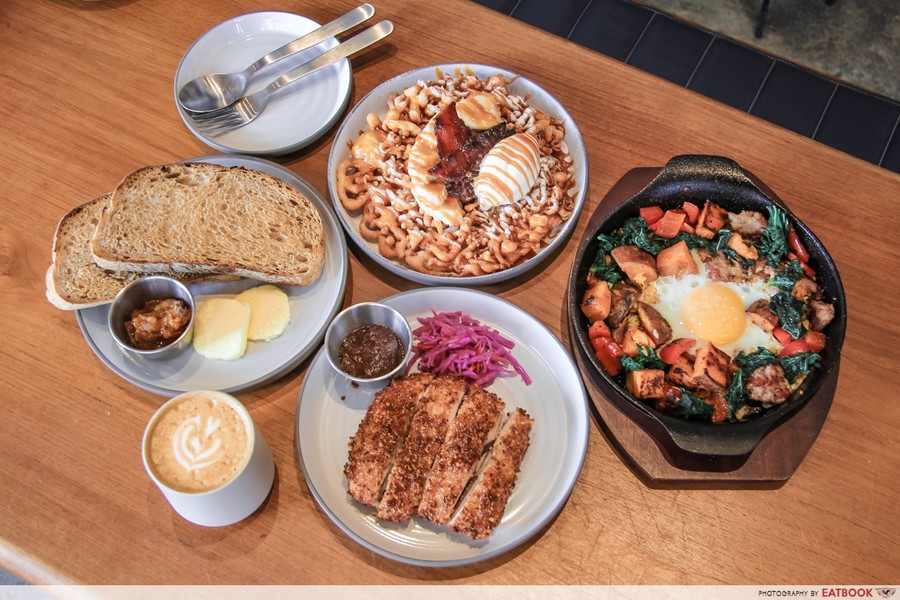 Perhaps better known for its collection of Korean restaurants and watering holes, Tanjong Pagar Road isn't a typical go-to spot for brunch. After all, the area only truly comes alive after sunset. But a relatively new joint is choosing to serve brunch and buck perceptions of this part of town.
Opened by the people behind 28 HongKong Street, Crackerjack is branded as neither a restaurant nor a cafe, but an "all-day drinking and dining venue". Featuring a fully stocked bar and splashes of alcohol in dishes, their new brunch menu is designed for adults who are still reminiscing about what happened last night.
Food at Crackerjack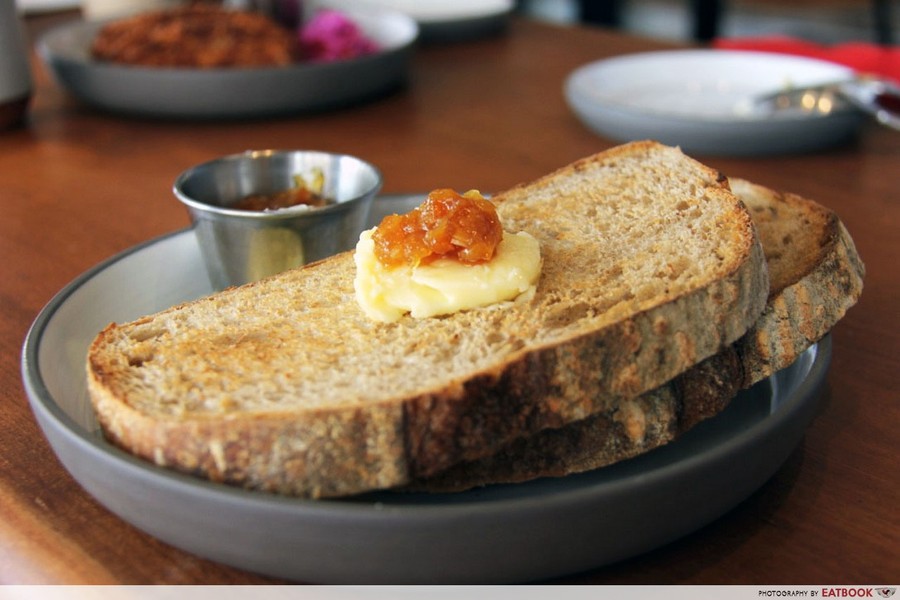 We started off with Sourdough Bread ($8++ for two slices), which was served with a gin-infused marmalade and butter. These spreads aren't just your typical supermarket types though. The marmalade is made from leftover squeezed oranges from the kitchen, and was unlike any I've ever had. Like eating an actual orange, the jam was intensely sweet and sour at first, then finished off with the slight bitterness of the rinds. Isigny Sainte-Mère butter from France is used here, and it is far creamier than most butters around.
Unfortunately, the sourdough itself was a letdown. Instead of being the star of the dish, it simply existed as a platform for the spreads. It was toasted for too long and sliced too thinly, which made it lose some chewiness. It was also too dense and not sour at all, which kinda misses the point of a sourdough.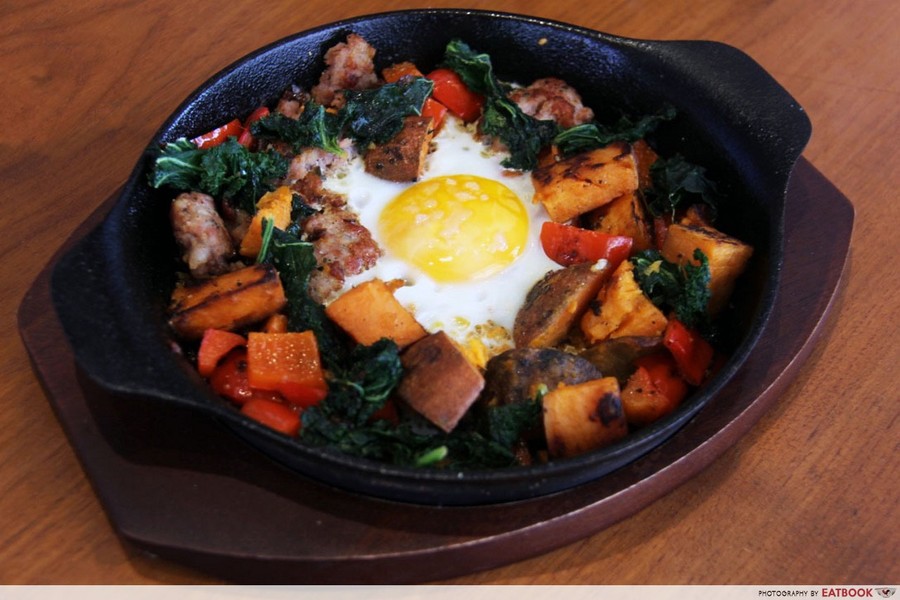 Their Sweet Potato Hash ($13++) might not look like much, but was easily the most balanced dish of the day. The house-made sausage didn't come encased, but instead as bits of minced meat seasoned with beer. The fattiness and saltiness went well with the crunchy capsicum and kale. When combined with the mushy roasted sweet potato, there was a combination of textures and flavours that I'd definitely order again.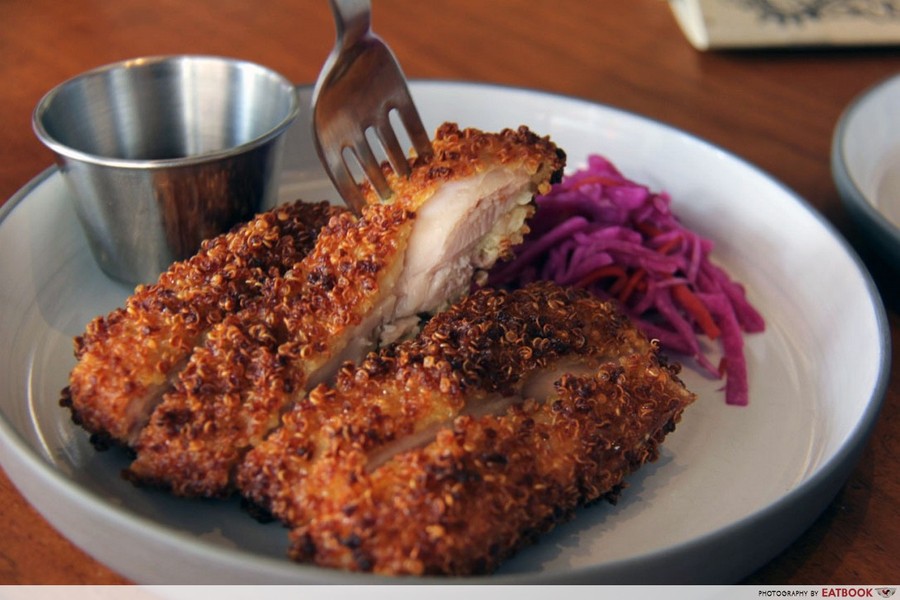 Of all the brunch items, I was the most excited for Quinoa Fried Chicken ($16++). After all, it's hard to go wrong with fried chicken. Breaded with quinoa, this dish required months of refining, as the quinoa needed to be slightly cooked to ensure it wouldn't become overly hard after frying, but fully cooked quinoa would refuse to stick on the chicken thigh.
And all that research paid off. I enjoyed the crunchy beads of deep-fried quinoa, which was very different from the crunch of breadcrumbs. That being said, the chicken was under-marinated, and had very little flavour. While other types of fried chicken get away with under-seasoning by introducing a saltier batter, quinoa tends to be resistant to seasoning.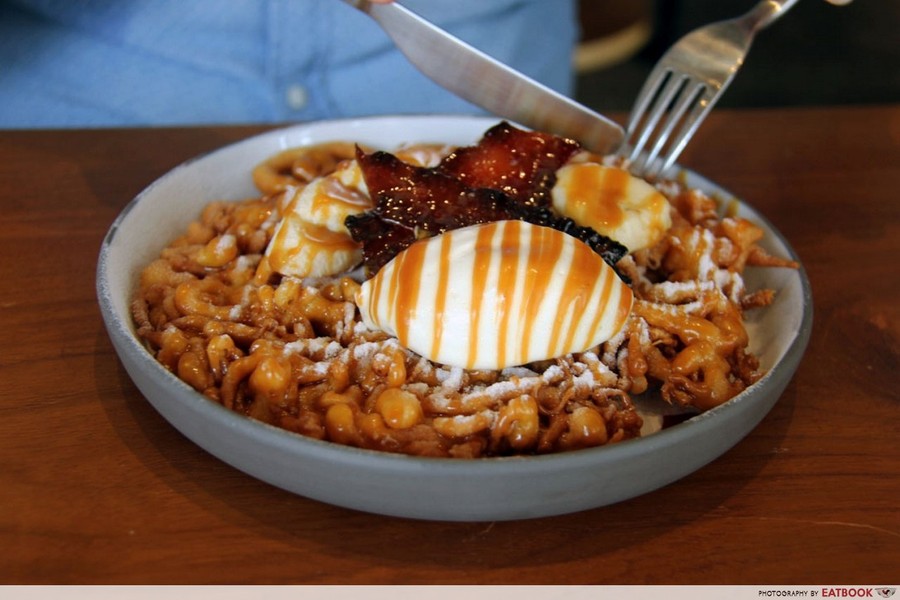 We finished off our meal with a Funnel Cake ($12++). It is a dessert commonly seen at American fun fairs, and is basically a fried roti jala made with waffle batter, topped with amaretto cream, bananas, candied bacon, and liberally drizzled with caramel.
I would order this dish again just for the candied bacon on top. Most places serve soggy and chewy candied bacon, a result of being soaked in honey or syrup. Instead, the bacon here is so crisp, it fell apart when poked with a fork. And like any self-respecting bacon, it's salty and slightly burnt, while also remaining sweet. This is bak kwa 2.0.
Ambience at Crackerjack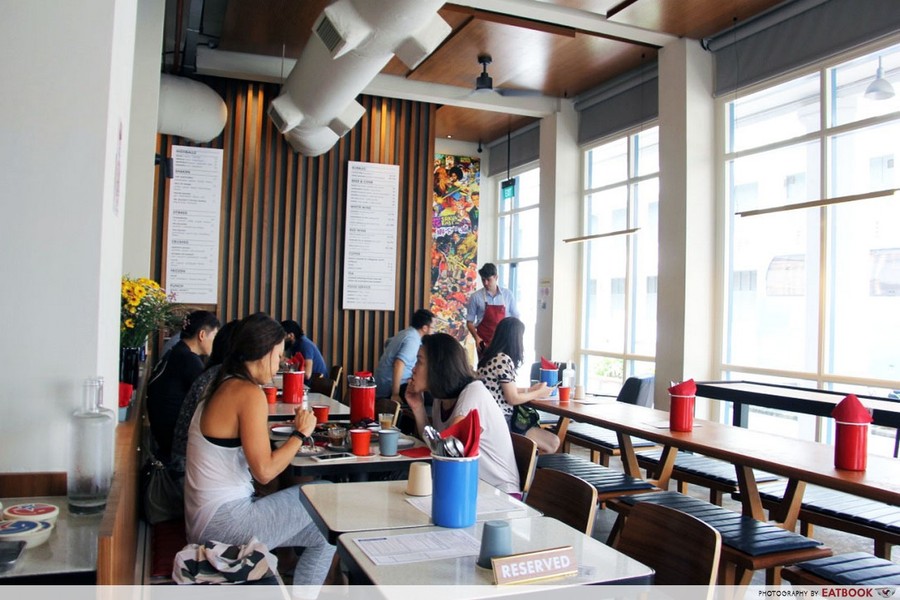 With lots of wooden fixtures and ceramic crockery, Crackerjack teleported me to an Australian cafe. Colourful paintings dot the walls here, giving the restaurant a bright, perky vibe. This fun ambience is further accentuated by the large windows that let in plenty of natural light. They helped me wake up and momentarily forget that I got up early on a weekend just for brunch.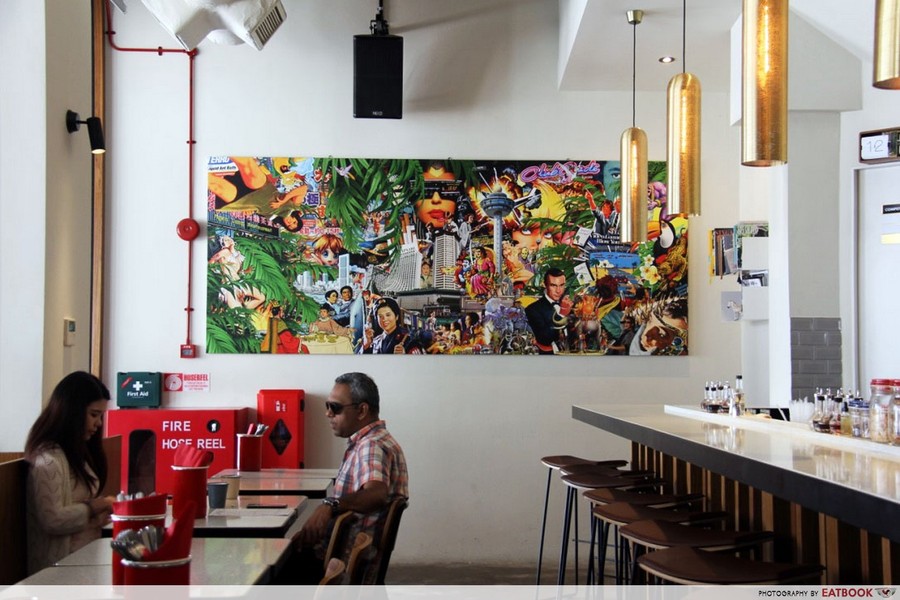 There are two timings for brunch at Crackerjack. 10am to 1pm is the "Kid Friendly" timeslot, and "1pm to 4pm" is the "Adult Friendly" timeslot. At the latter, expect the bar counter to be busy, as booze will more readily pushed to diners.
The verdict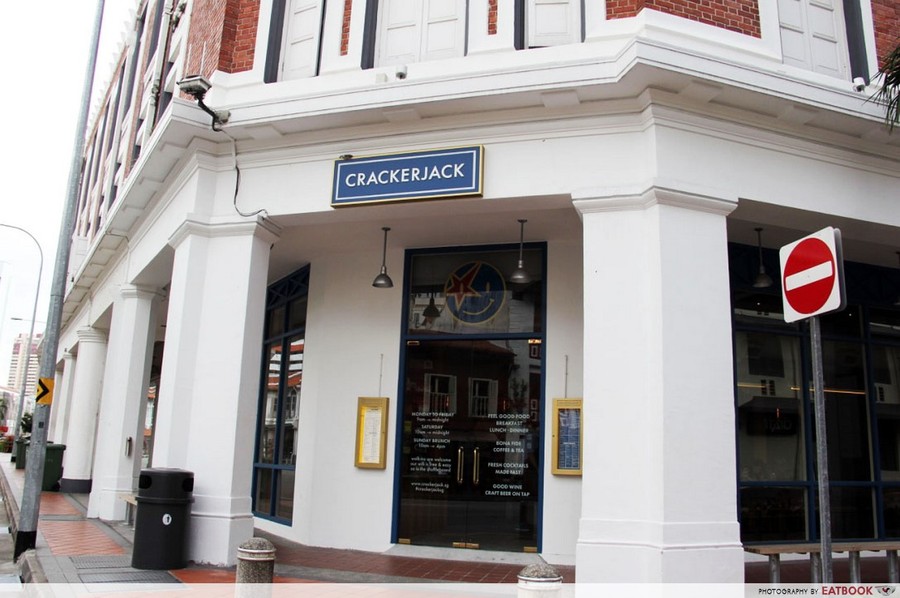 I must applaud the spirit of adventure here, especially with the Quinoa Fried Chicken. Nobody would have thought of using the grain as a breading, much less actually do it. I just wish more care was taken in ensuring other parts of the dish worked as well. And that one dish proves to be symptomatic of the dishes we tried. There were particular elements I liked in each dish, but when put together, nothing really stood out on its own.
Address: 43 Tanjong Pagar Road, Singapore 088464
Opening hours: Mon-Fri 9am to 12am, Sat 10am to 12am, Sun 10am to 4pm
Brunch hours: Sat-Sun 10am to 4pm
Tel: 8121 1462
Website
Menu
Crackerjack is not a halal restaurant.
This was a media tasting at Crackerjack.
Summary
Pros
– Relaxed, airy ambience
– Friendly staff
– Candied bacon was amazing
– Convenient location
Cons
– On the whole, food isn't memorable enough
– Wooden chairs are prone to flipping, so sit in the centre instead of on the edges
Recommended Dishes: Sweet Potato Hash ($13++), Funnel Cake ($12++)
Operating Hours:
Monday – Friday 9am to 12am, Saturday 10am to 12am, Sunday 10am to 4pm
Address: 43 Tanjong Pagar Road, Singapore 088464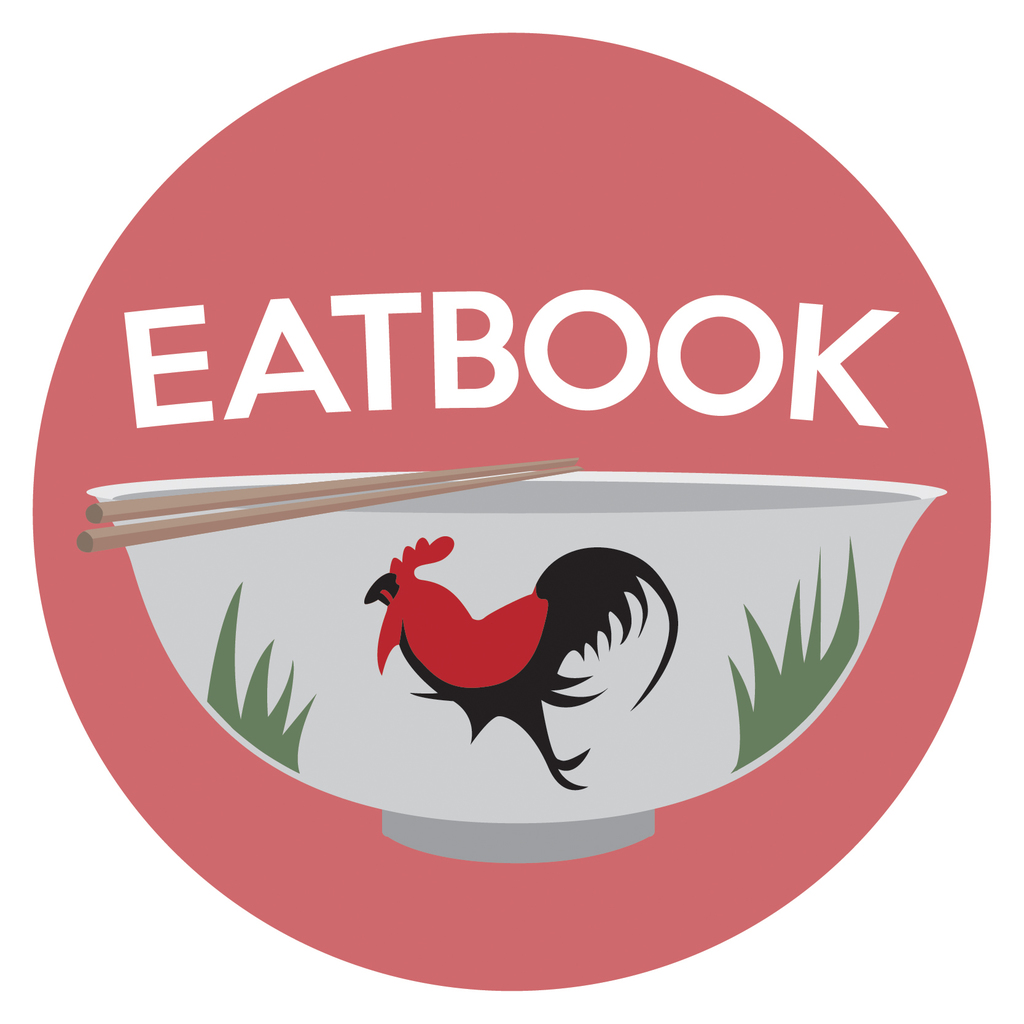 Drop us your email so you won't miss the latest news.