Crystal Jade reunion dinner for CNY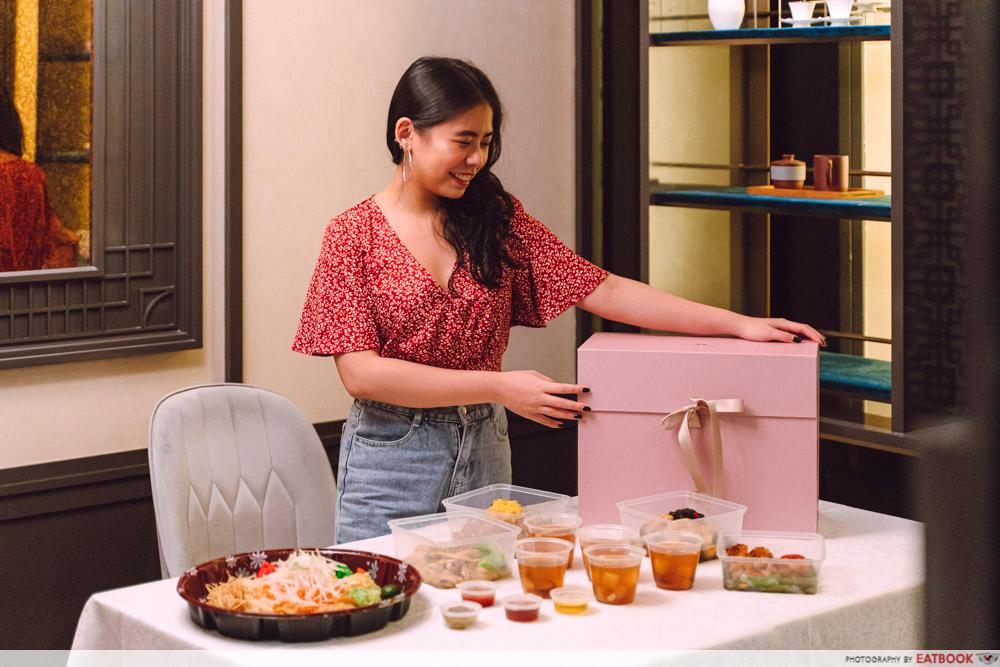 While I love Chinese New Year reunion dinners, I cannot deal with the tedious cooking that comes with these feasts, so turning to restaurants for reunion dinners is my jam. Crystal Jade and their Chinese New Year reunion dinner options have been my go-to for ages, and this 2021, they're bringing an atas, yet value-for-money selection of takeaway and dine-in menus and deals to welcome the Year of the Ox.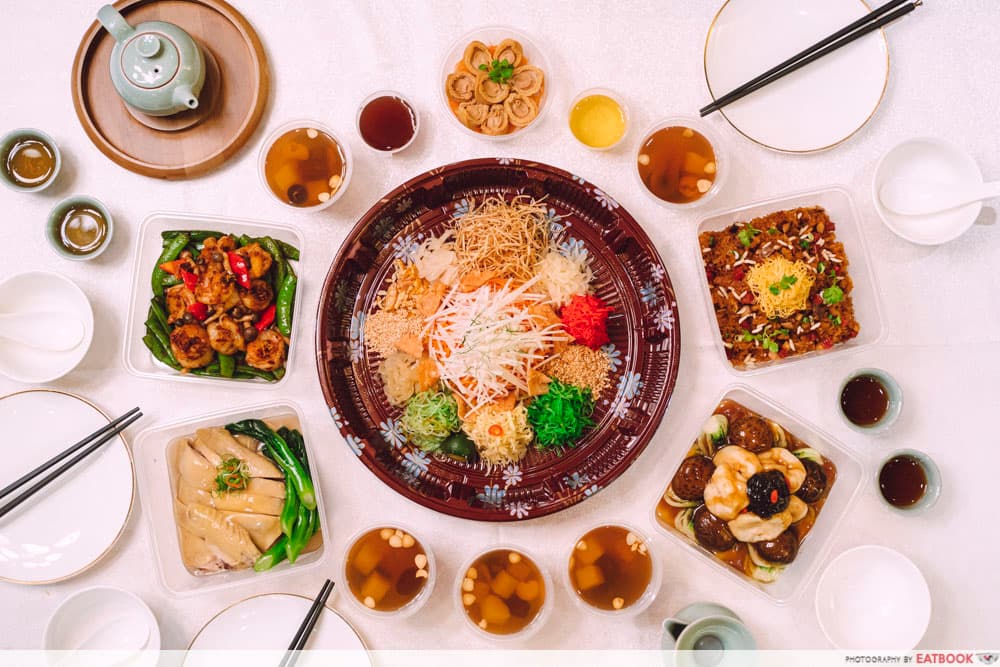 Currently, Crystal Jade has 2 main bundles under their Festive Takeaway Goodies for you to choose from.
The first is the Crystal Jade CNY Special Take Home Set Menu ($268), which feeds five people, with one yusheng, four savouries, and one dessert packaged in a specially designed gift set.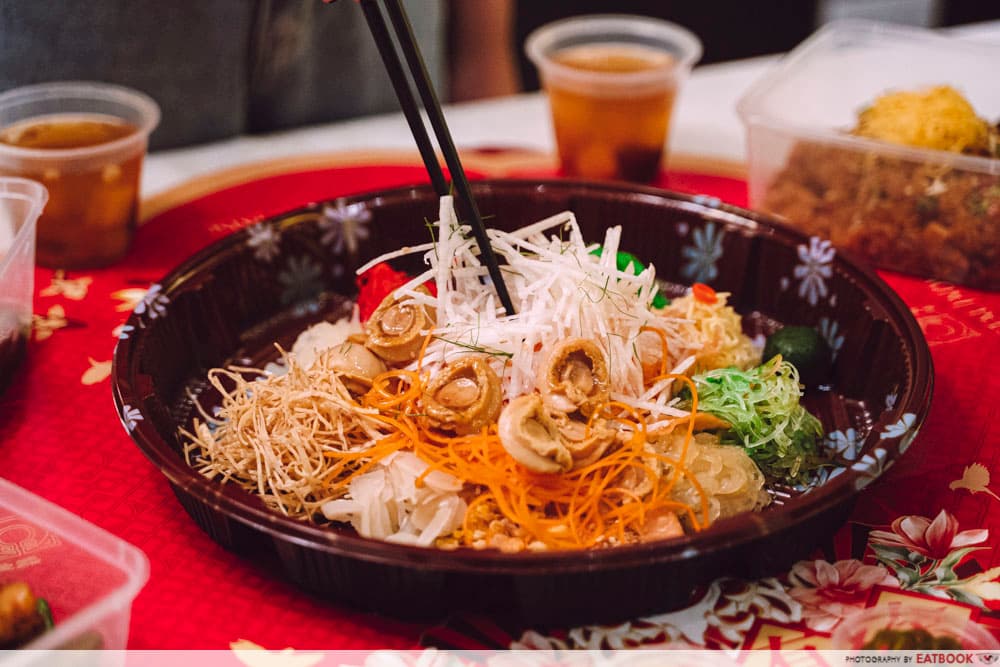 Opening the set is the Reunion Yusheng with Abalone. Instead of the typical sashimi topping, this version comes with whole baby abalones.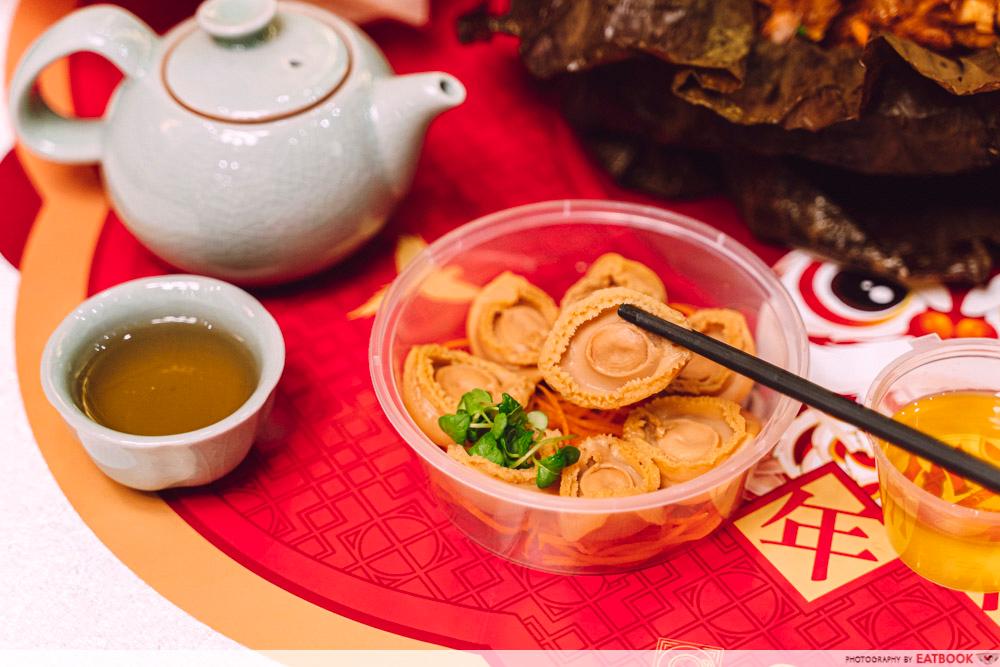 Like all good yusheng, Crystal Jade's version marries sweet, sour, and salt, as well as crunch, and chew. This plate is definitely a level-up from the usual yusheng, especially with the tender, brined baby abalones.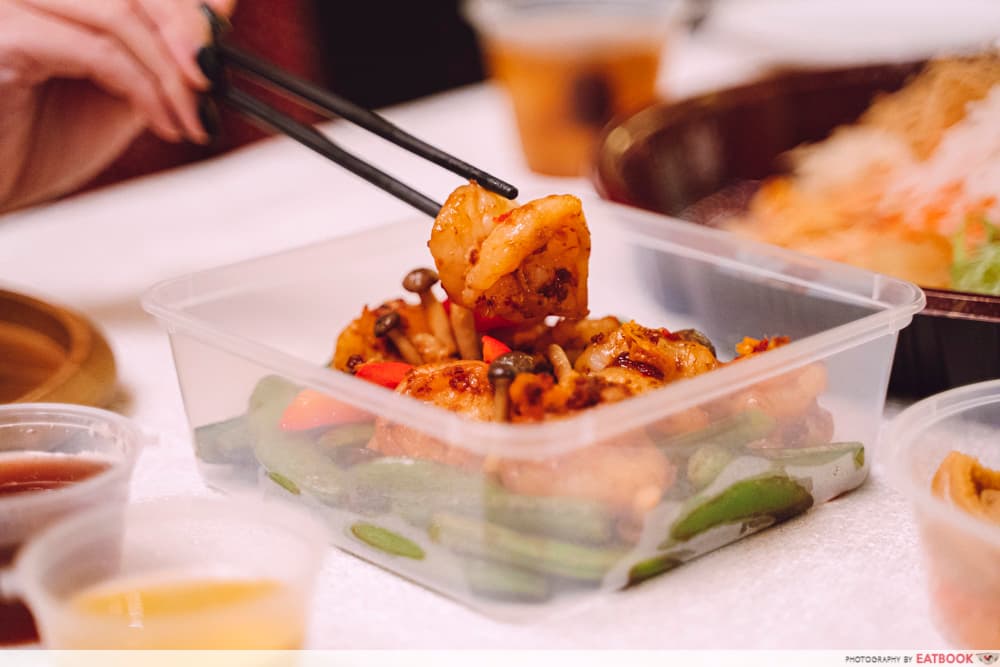 For mains, start with the Sautéed Tiger Prawns With Shimeji Mushroom In Superior Chilli Sauce. Served on a bed of beans, these mildly spicy shrimp come conveniently peeled too.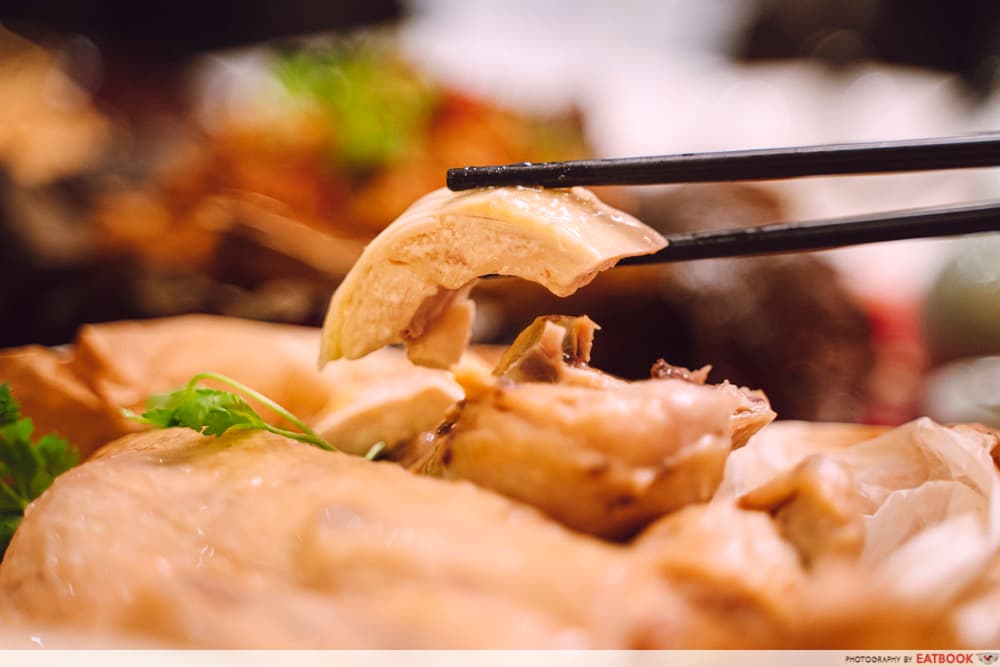 The Steamed Salted Free-Range Chicken is a simple, but elegant centrepiece. Pre-sliced to serve, the chicken travels well to remain tender.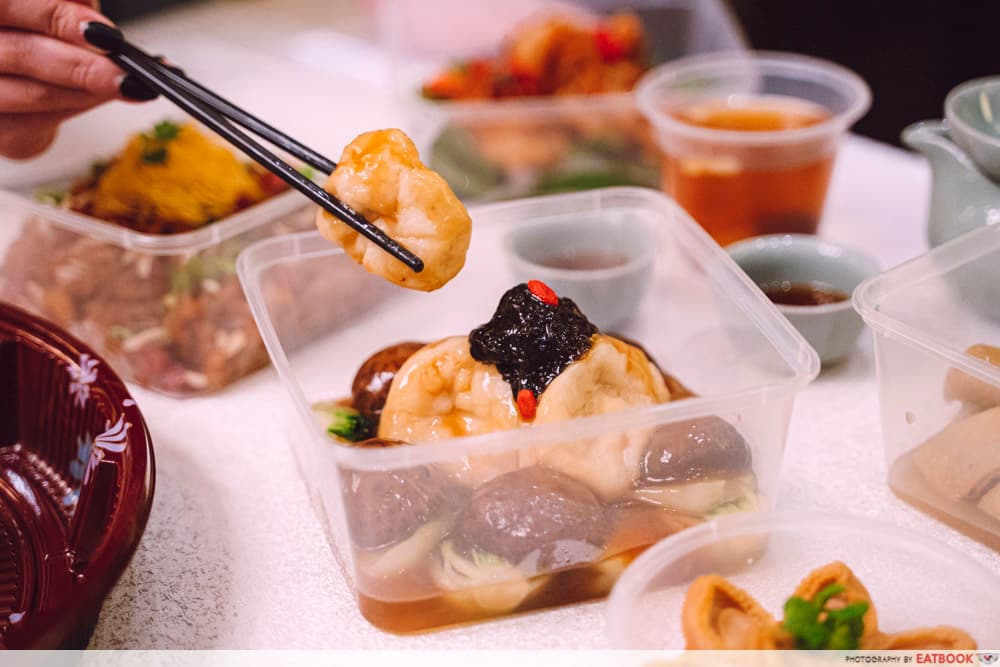 Melt-in-your-mouth Braised Fish Tofu With Shiitake Mushroom And Black Moss In Oyster Sauce completes the proteins. The mushrooms, tofu, and moss took in all the oyster sauce dressing, making this a homely, umami dish.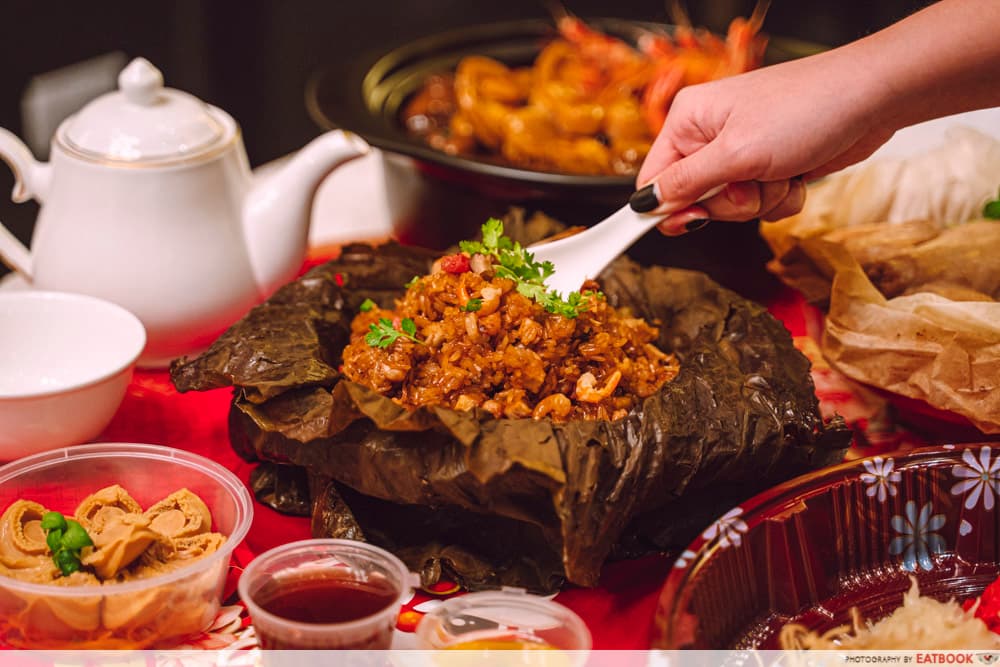 For carbs, enjoy the Fried Glutinous And Crispy Rice With Chinese Sausage in place of white or regular fried rice. This medley is reminiscent of bak zhang, albeit more textural.
The meal ends on a sweet note with Double-boiled Sea Coconut With Pear And Red Dates.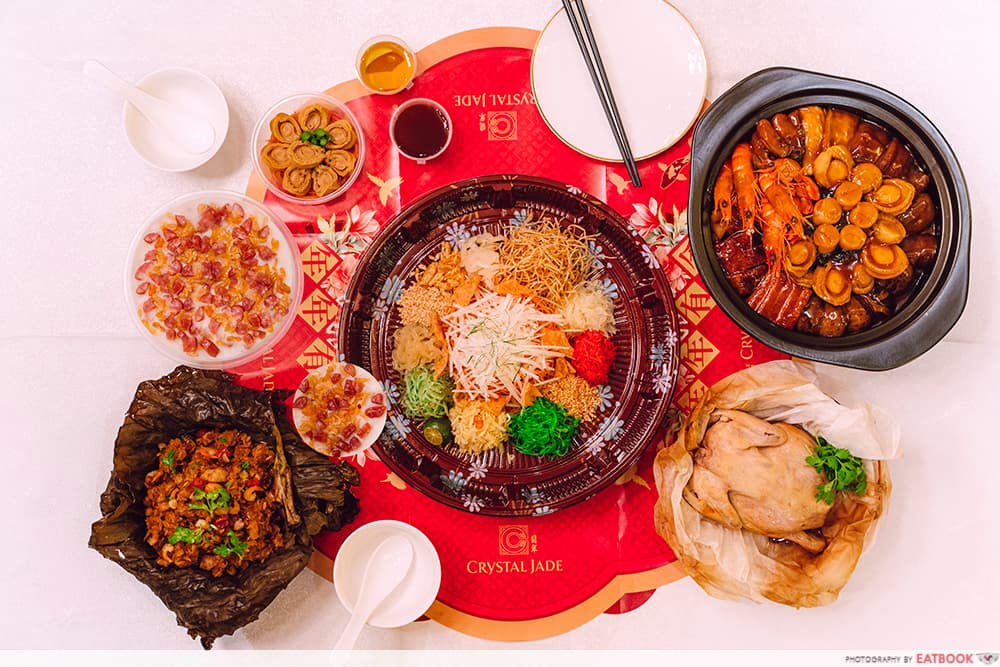 If you're someone who wants a more indulgent reunion dinner meal, upgrade the set with the Auspicious Reunion Feast Festive Takeaway Bundle ($428). Similarly, this feeds five, but with a Bountiful Abalone Treasure Pot as the star.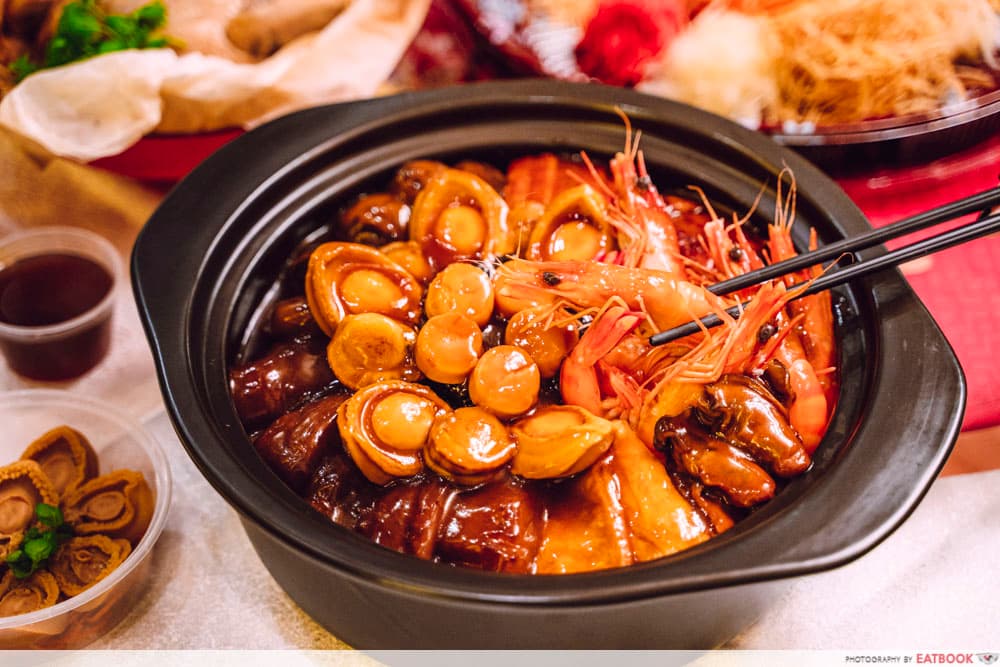 The pot alone is worth $328, packed with premium ingredients such as superior fish maw, fresh prawns, scallops, roasted duck breast, and whole 10-head abalone. 
Joining this is the Reunion Yusheng with Abalone, a whole Salt-baked Herbal Chicken, and Fried Conpoy & Taro Glutinous Rice Wrapped In Lotus Leaf. If you purchase this on the Crystal Jade E-store, you also get a bottle of Famille Perrin Ventoux Rouge wine (U.P. $68) for free.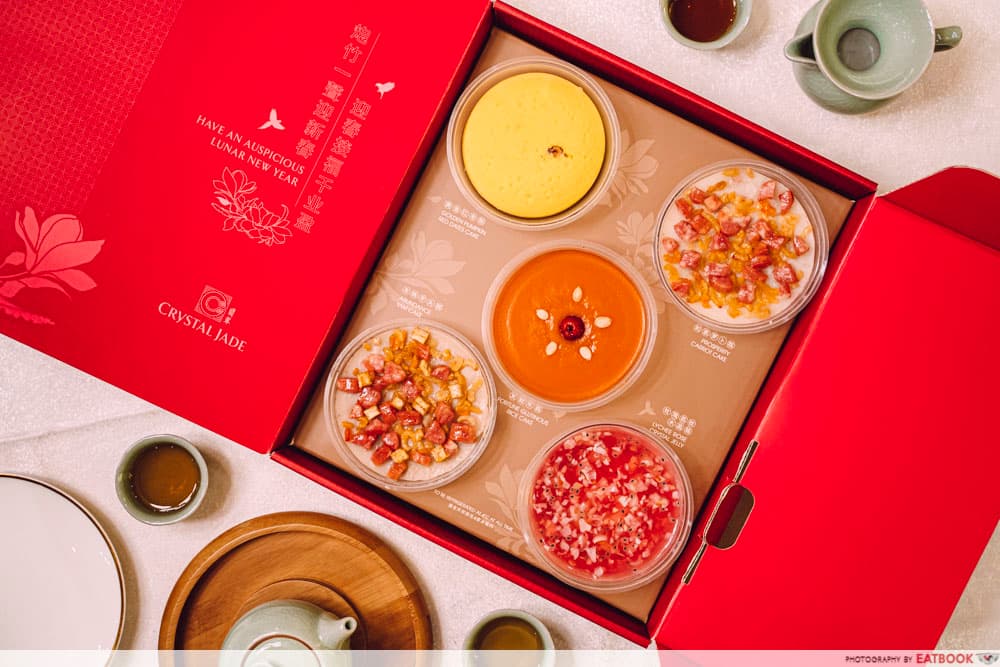 Apart from reunion dinner savoury dishes, Crystal Jade also has take-home bites and desserts in their best-selling Eternal Bliss Platter.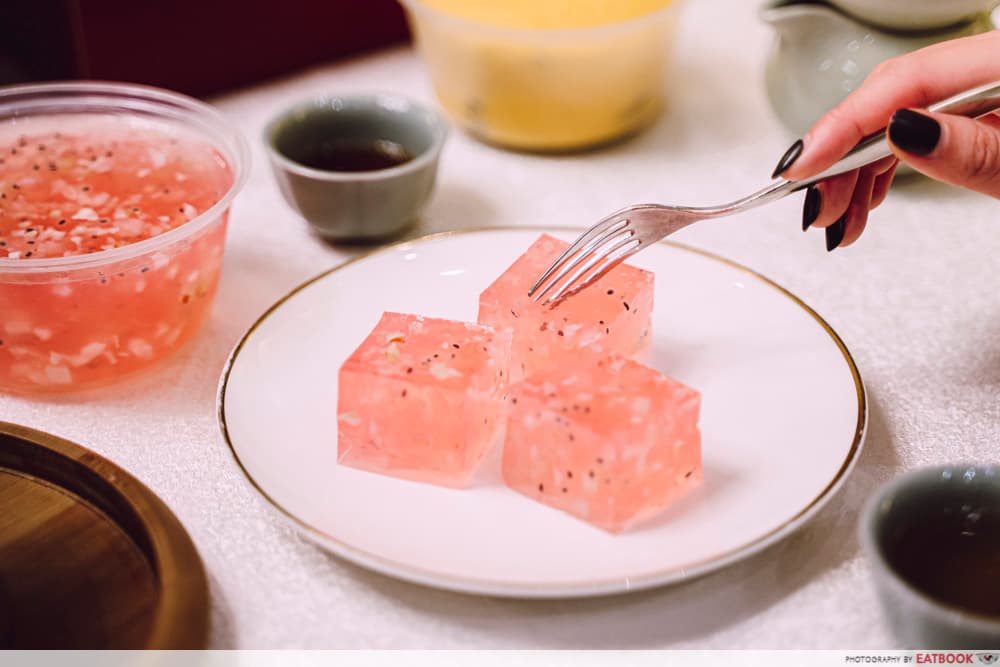 Priced at a very affordable $56 for five cakes, you get a mix of Yam, Glutinous Rice, Carrot, and Golden Pumpkin Red Date Sponge cakes, as well as a delicate Lychee Rose Crystal Jelly.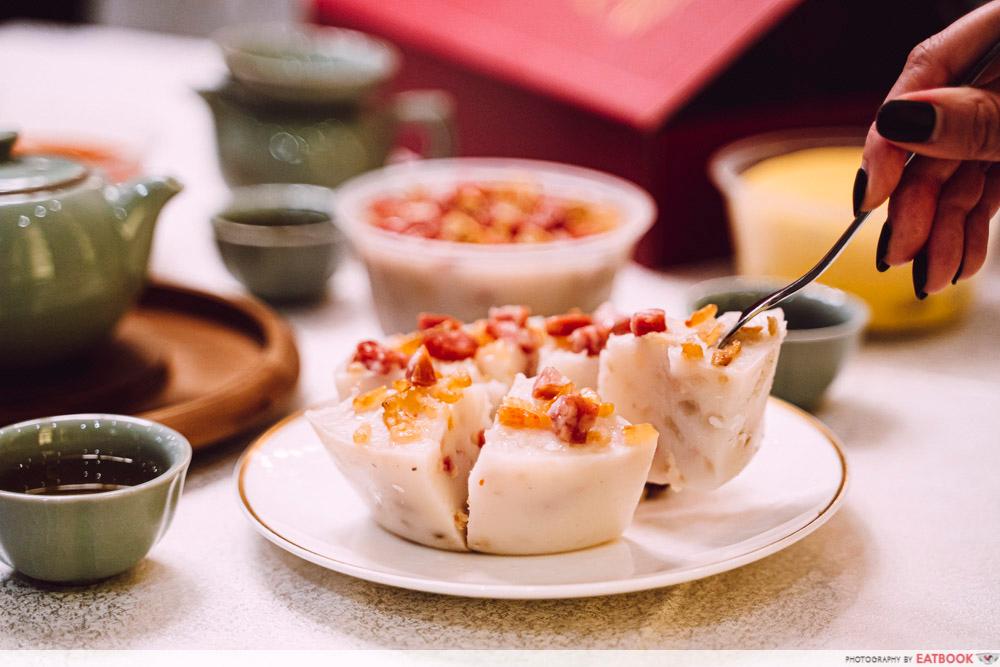 The Eternal Bliss Platter is also great as a gift if you really want to impress during bai nian (house visits).
Those who prefer to dine-in can also make reservations at any Crystal Jade outlet near you. They will be open throughout the Chinese New Year period, albeit with updated business hours.
On top of delicious food, let me also help you save by sharing some special deals. Crystal Jade Jadeite members get 20% off dine-in or any of these takeaway goodies when you order from now till 18 January, as part of the early bird discount. If you don't have a Jadeite membership, fret not: Citibank and UOB cardmembers also get up to 15% off during the same timeframe!
If you miss the above window, dine-in or order between 19 January and 28 February to get up to 15% off the same fare with a Jadeite membership, or up to 10% off with a Citibank or UOB card.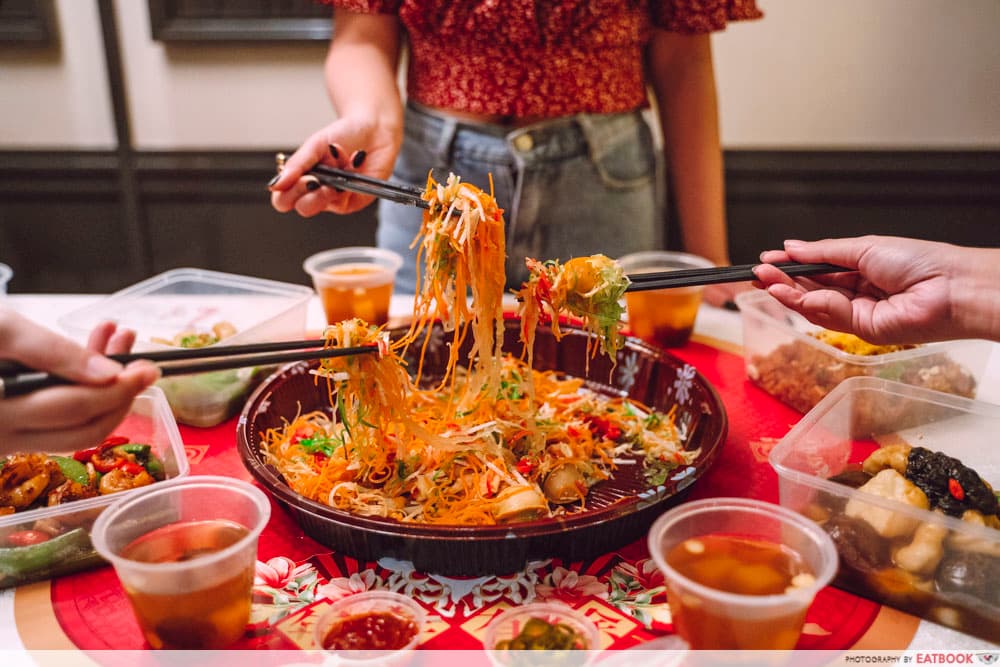 That's not all—ordering online gets you an additional 8% off with the promo code 'CNY8OFF', valid till 23 February, while stocks last. Do note that a three-day lead time is needed.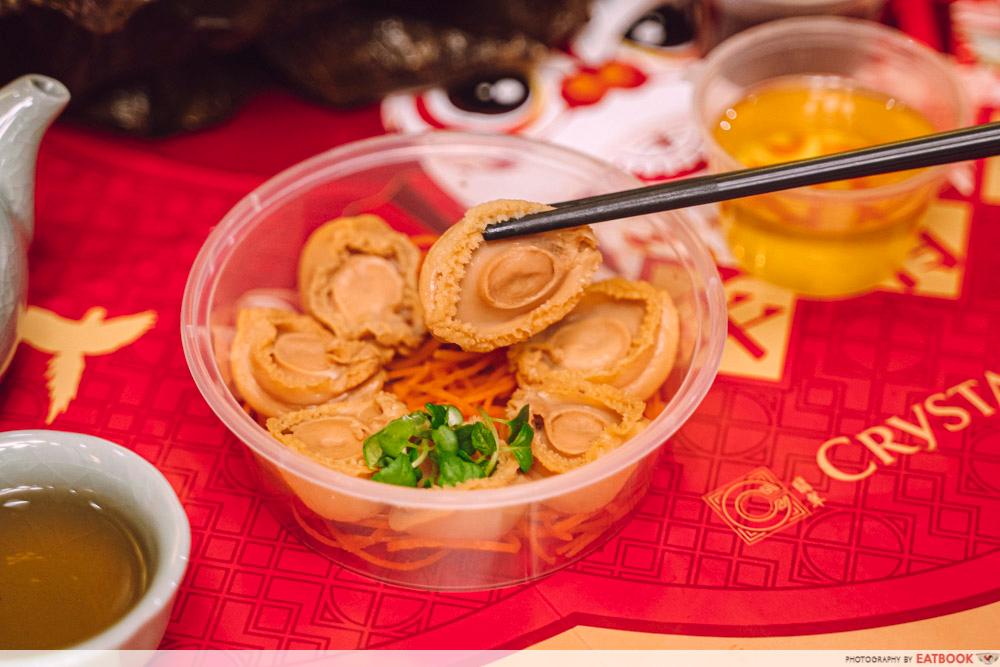 For those purchasing reunion dinner spreads for home, spend up to $300 nett on any Festive Takeaway Goodies and get a free can of 10-head abalone (U.P. $43) for collection on 10 and11 February 2021 at New Tech Park. Other terms and conditions apply for redemption.
If you are struggling with reunion dinner prep, or want to finalise your festive plans early, check out the Crystal Jade CNY Festive Takeaway Goodies for sure crowd-pleasers this upcoming 2021!
Photos taken by Huy Pham.
This post was brought to you by Crystal Jade.