(Update 24/08/2019: Daily Affairs has permanently closed.)
Daily Affairs cafe by an ex-Hilton chef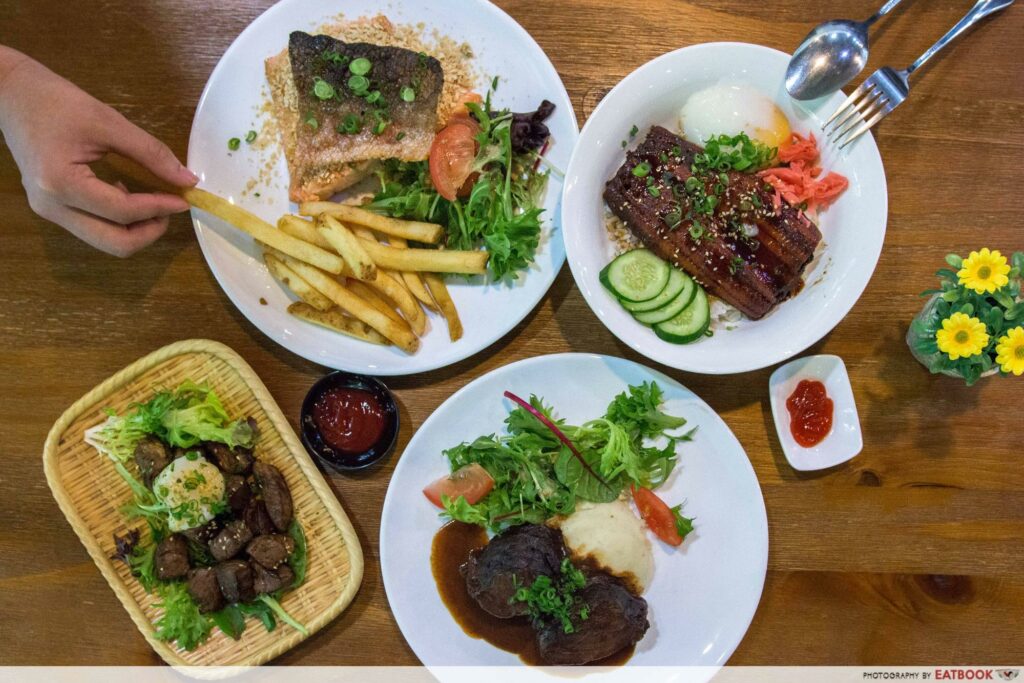 Community centres are usually associated with just sports or classes, but Cairnhill Community Club also hides a cafe. A cosy space near Newton MRT Station, Daily Affairs offers reasonably priced dishes of quality. The owner of Daily Affairs, Oh Qihao, has worked in hotel restaurants including Hilton Singapore's il Cielo and Swissotel The Stamford's Cafe Swiss.
After a few years of working as a sous chef at these places, he felt that he was not progressing and decided to open his own cafe. Qihao has since learned much more, from coming up with new dishes to the admin and logistics sides of running a business.
Food at Daily Affairs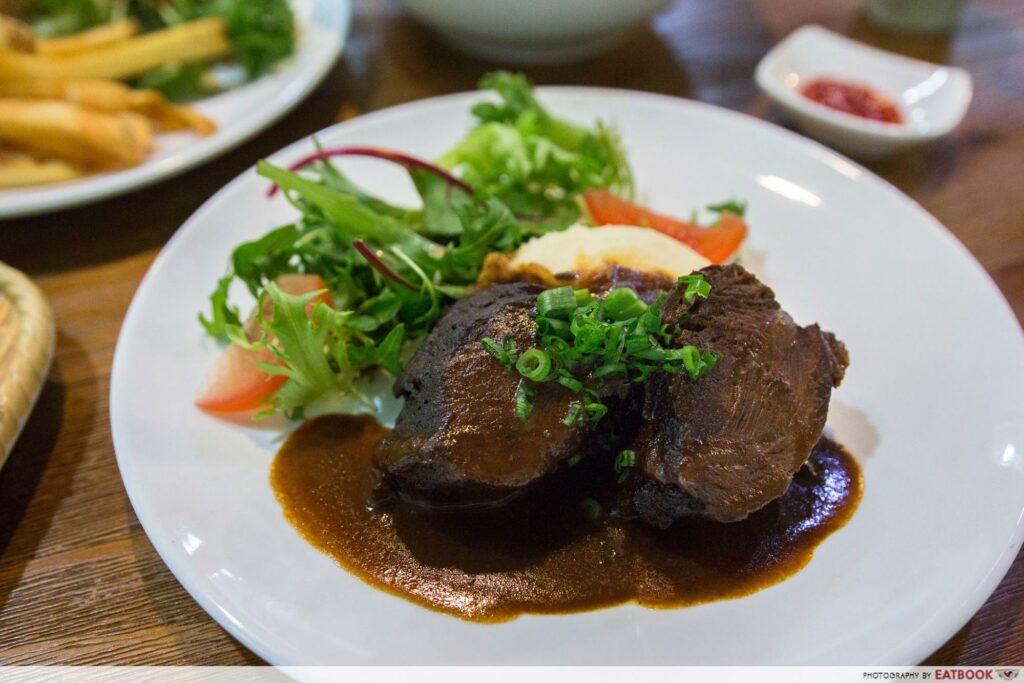 The 8-hour Braised Beef ($18) is one of the best-selling items in the menu. Served with a side of mashed potato and garden salad, the dish upon arrival looked rather disappointing. The meat and sauce appeared dull, and lacked the lustre I was looking for.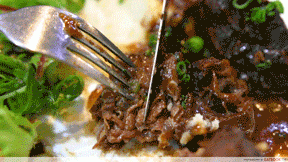 However, just cutting into the meat proved me wrong. The effort put into this dish was reflected by how soft the beef cheeks were. The meat required almost no effort to pull apart, and had just the right amount of fat to make my mouth water.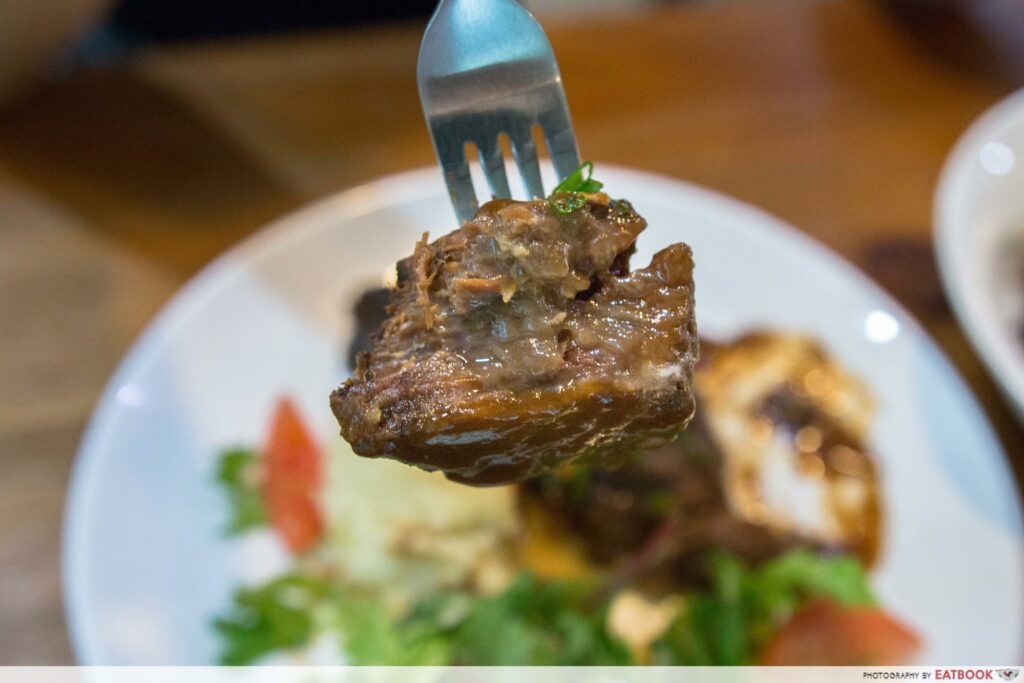 The meat itself was seasoned well and drizzled with hua diao wine sauce, adding a slightly sweet and pleasant aroma to the meat.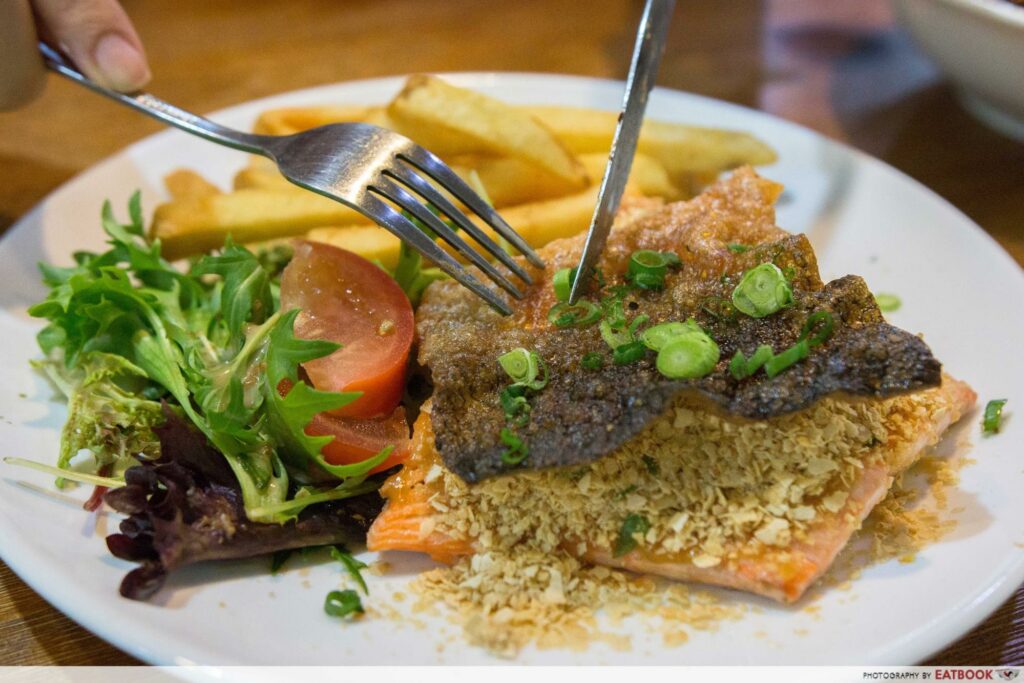 Highly recommended by Chef Qihao was the Atlantic Pink Salmon ($17). It is served with a side of fries and a garden salad. The dish looked appetising, and the crisp salmon skin was the most eye-catching.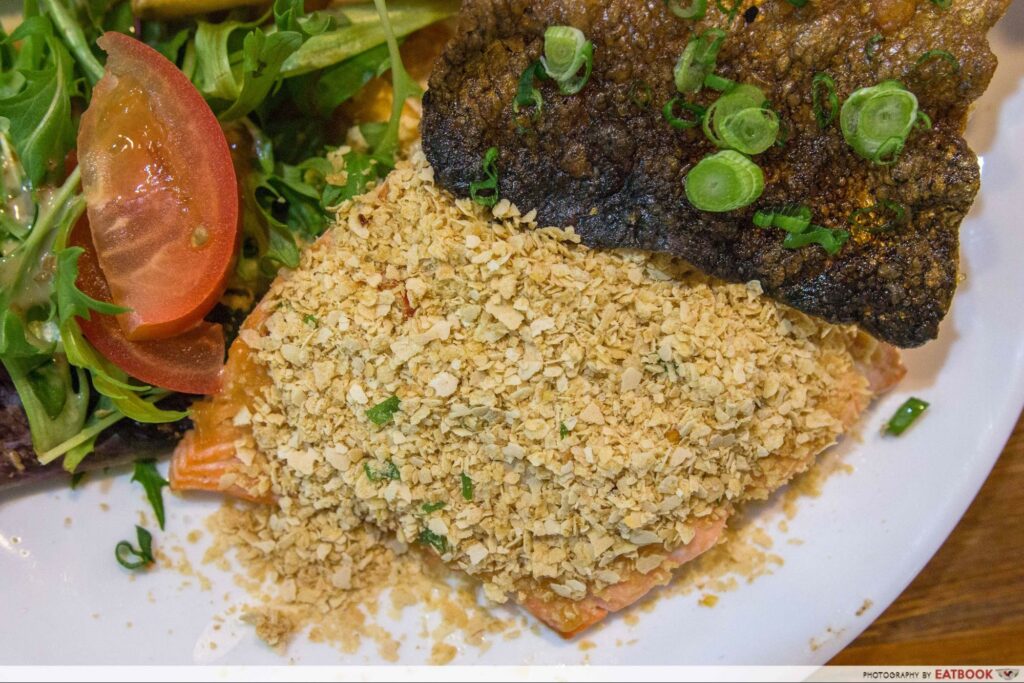 The salmon was topped with a bed of crunchy toasted cereal and reminded me of cereal prawns. The cereal added a nice crunchy texture to the dish. The flavour of the flakes was light and brought out the freshness of the salmon.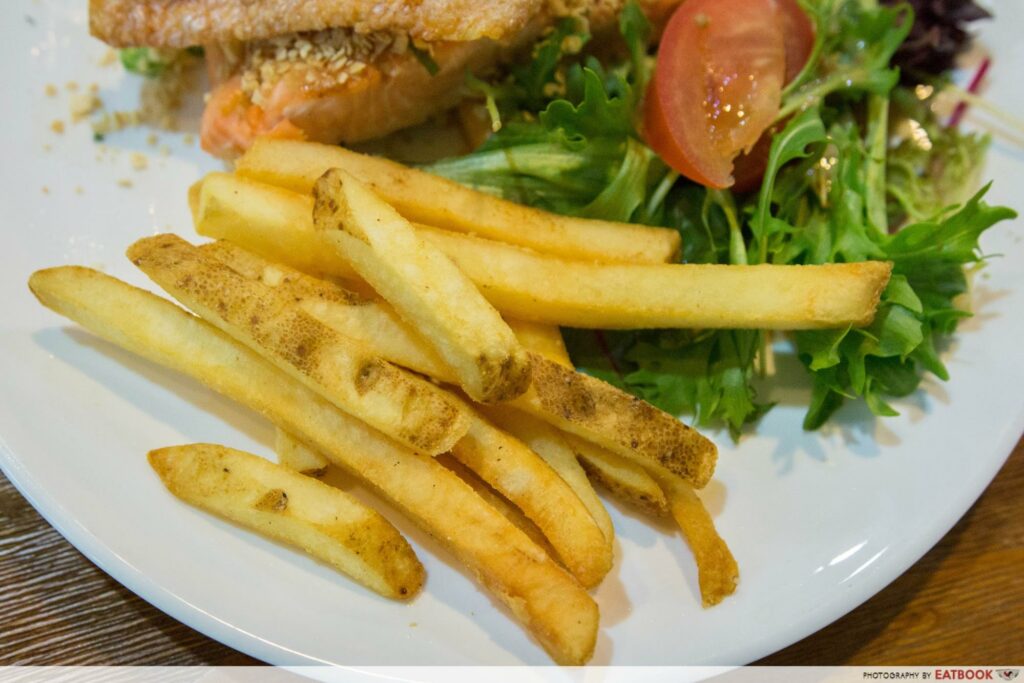 The side of straight-cut fries were nicely seasoned, crispy on the outside and soft in the middle. The salad, on the other hand, was nothing much to shout about.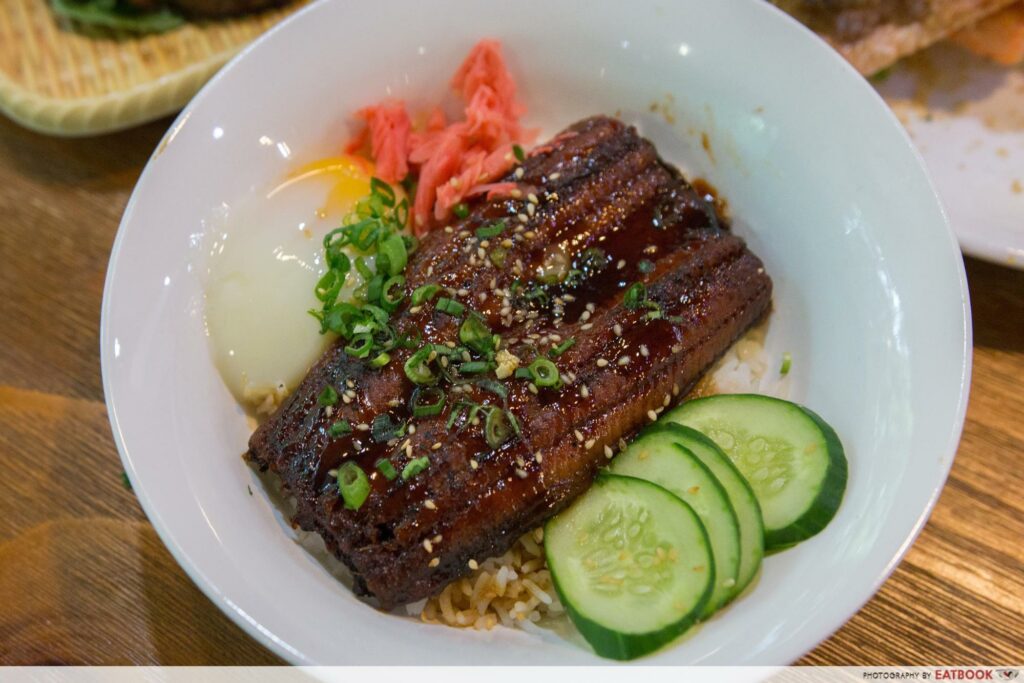 Unagi gets me excited, so I had to go for an order of Unagi Donburi ($16.50). A firm and fleshy slab of unagi was served with Japanese rice, an onsen egg, cucumbers and pickled radish. The unagi was glazed with light and sweet tare sauce.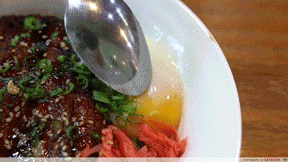 The egg provided a creamy layer that complemented and brought out the flavours of the unagi well. I recommend mixing the egg and the pickled radish with the rice first before having it together with the unagi. Every part of this dish was executed well, and came together to create a harmony of flavours.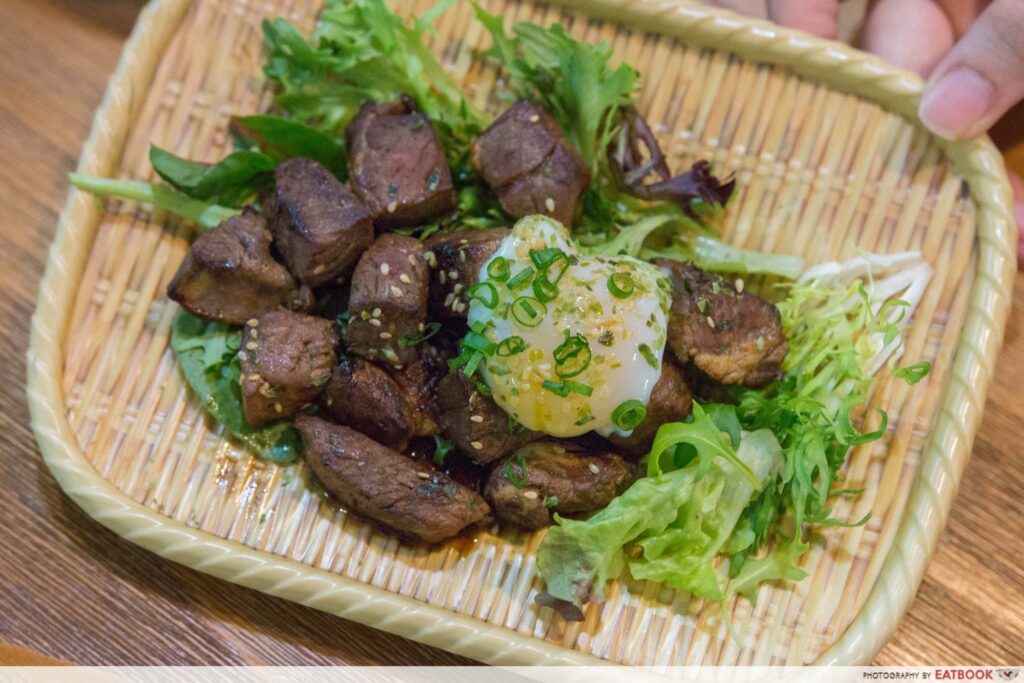 A special mention goes to the Flame Torch Teriyaki Ribeye Cubes ($15), served with an onsen egg. Chef Qihao was meticulous in cooking the meat, leaving every bite-sized piece tender, juicy and easy on the jaw. Get this if you are looking for a side to share.
Ambience at Daily Affairs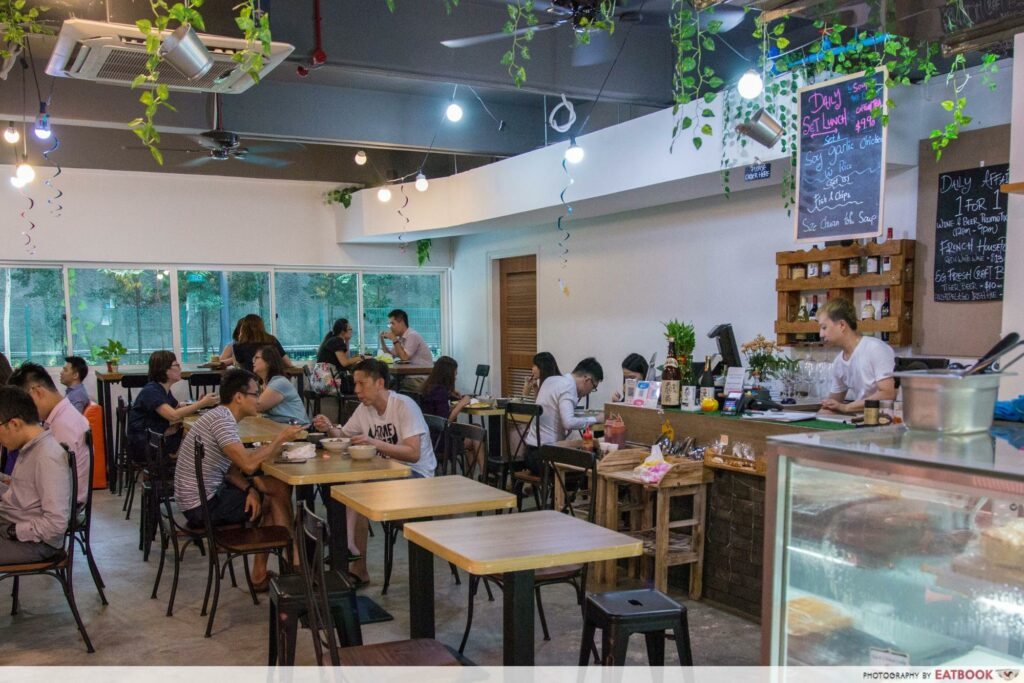 Daily Affairs is a short five-minute walk away from Newton MRT Station. It occupies a unit at the basement of Cairnhill Community Club.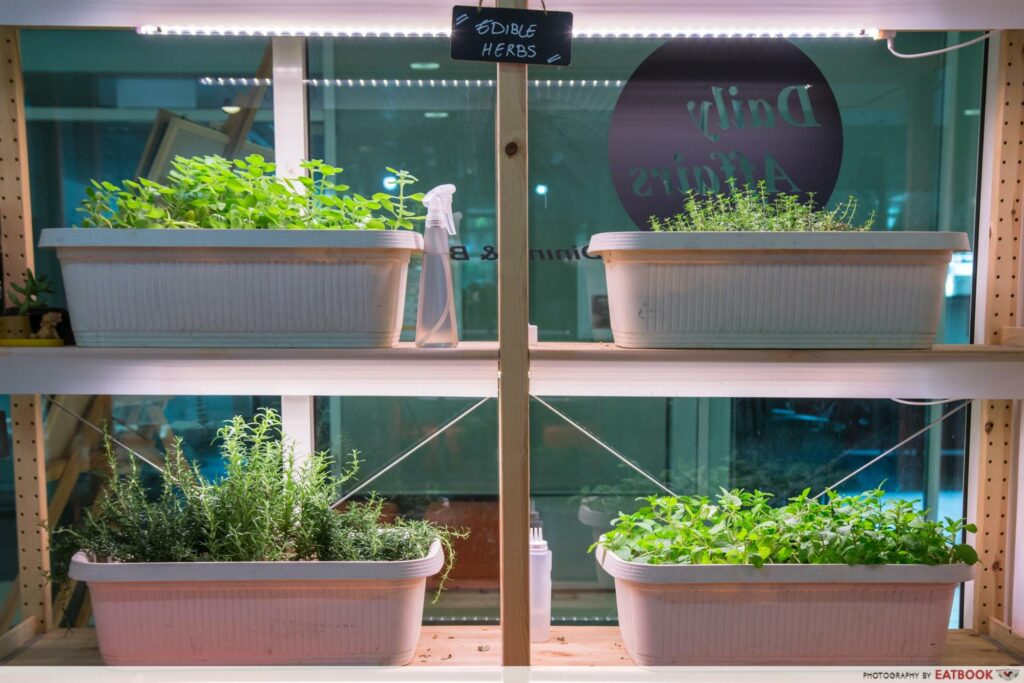 The cafe has a small area where Chef Qihao grows his own microgreens.
The verdict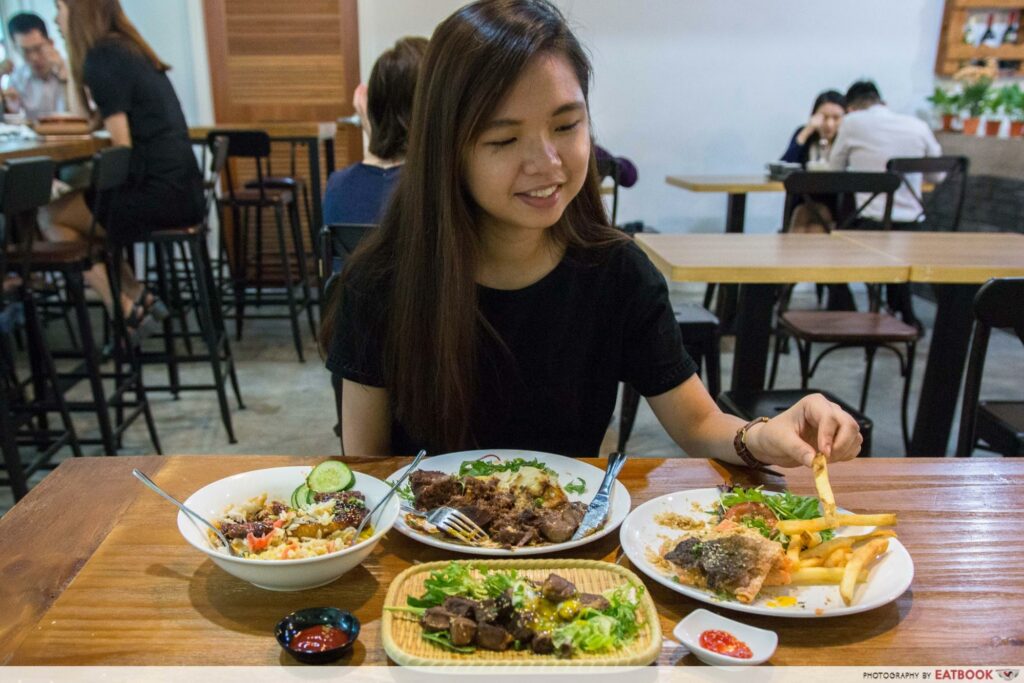 Daily Affairs offers quality dishes that will not burn a huge hole in your pocket. The experience Chef Qihao had in working at hotels definitely shines through in the food. Overall, I liked the food and left satisfied and happy. I would recommend coming down for a try, as I was not expecting the level of finesse present in the food here.
According to Chef Qihao, he changes the menu every two months to keep customers interested. With a choice of either Western or local fare, Daily Set Lunches are available at $9.90, inclusive of a soup of the day and coffee or tea. These set lunches also change every day to keep things fresh. Chef Qihao hosts birthday parties and company dinners, so remember to call or check their Facebook page to see if they're closed for such events before heading down.
For more of such food places, check out our list of hawker stalls started by ex-hotel chefs!
Address: 1 Anthony Road, Cairnhill Community Club, Singapore 229944
Opening hours: Mon-Sat 11am to 10pm, Sun 8am to 3pm
Tel: 6262 4342
Website
Photos taken by Tiffany Lim.
This is an independent review by Eatbook. 
5 Hawker Stalls Opened By Ex-Hotel Chefs In Singapore Selling Steaks, Cakes, And More
Summary
Pros
– Value for money
– Convenient location
Cons
– Small space
Recommended Dishes: 8-hour Braised Beef ($18), Atlantic Pink Salmon ($17)
Opening Hours: Mon-Sat 11am to 10pm, Sun 8am to 3pm
Address: 1 Anthony Road, Cairnhill Community Club, Singapore 229944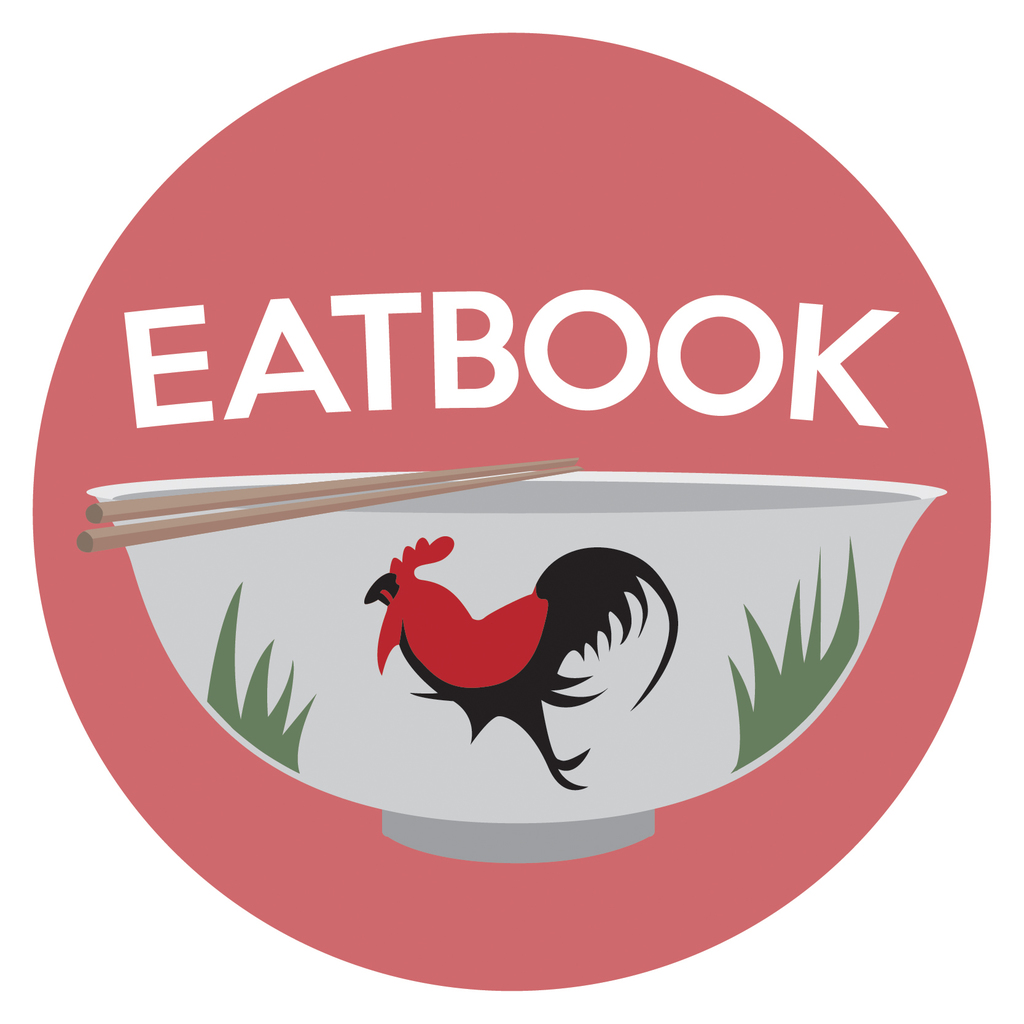 Drop us your email so you won't miss the latest news.