Don Don Donki onigiri kiosk
Singaporeans love Don Don Donki with a capital "L", thanks to the supermarket's labyrinth of delicious food and hidden gems few can resist. Adding to this already long list of reasons to love Don Don Donki is their latest opening: a kiosk named Tomita Seimai that makes onigiri from scratch, with prices starting at $2.90.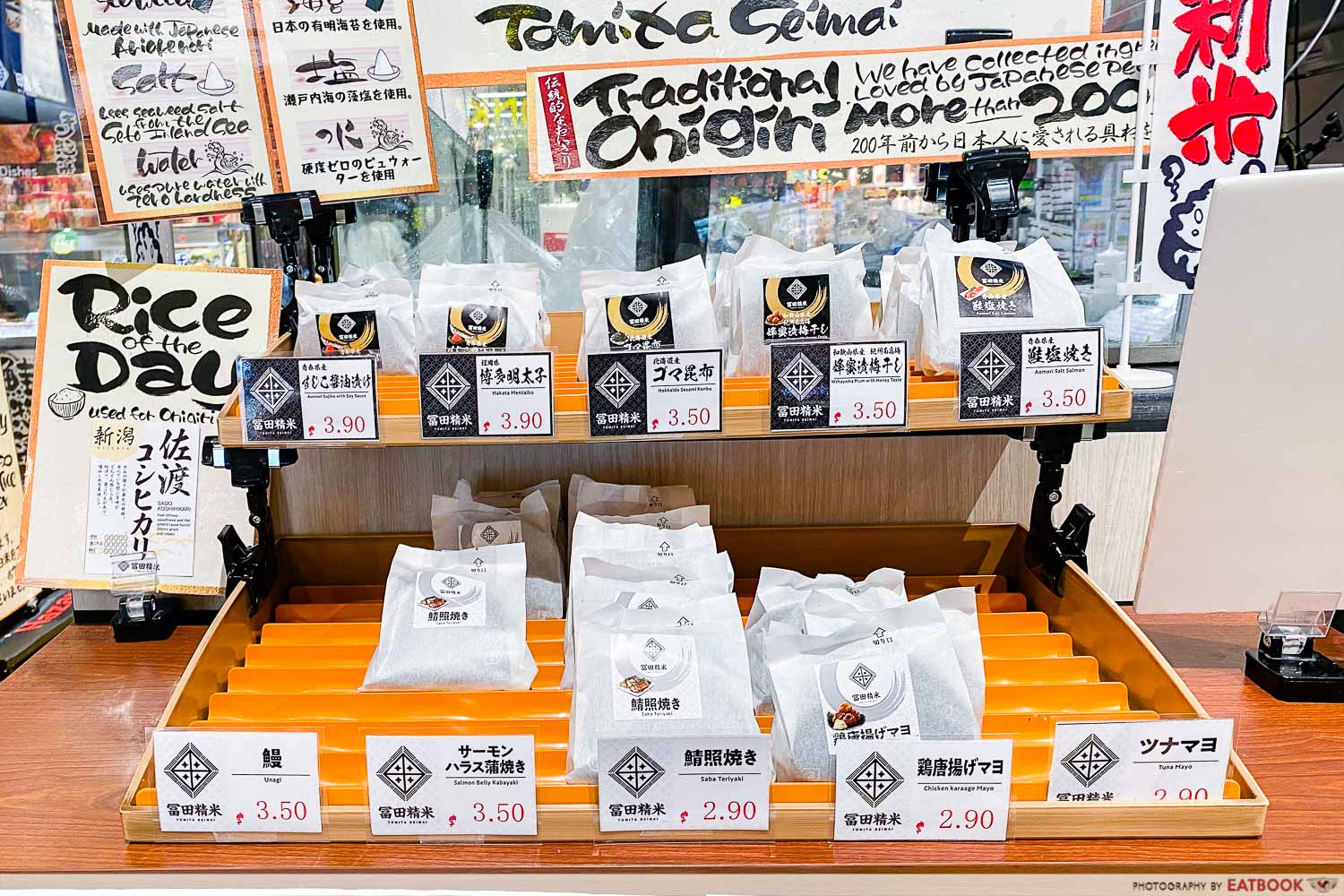 Tomita Seimai is located at Don Don Donki Orchard Central, parked within their dining section. At the kiosk, rice is milled to order, and you can buy take-home bags of premium rice from Niigata, Aomori, and Yamagata. Still, most of us will visit for the onigiri, which is handmade by a team using the same freshly milled rice.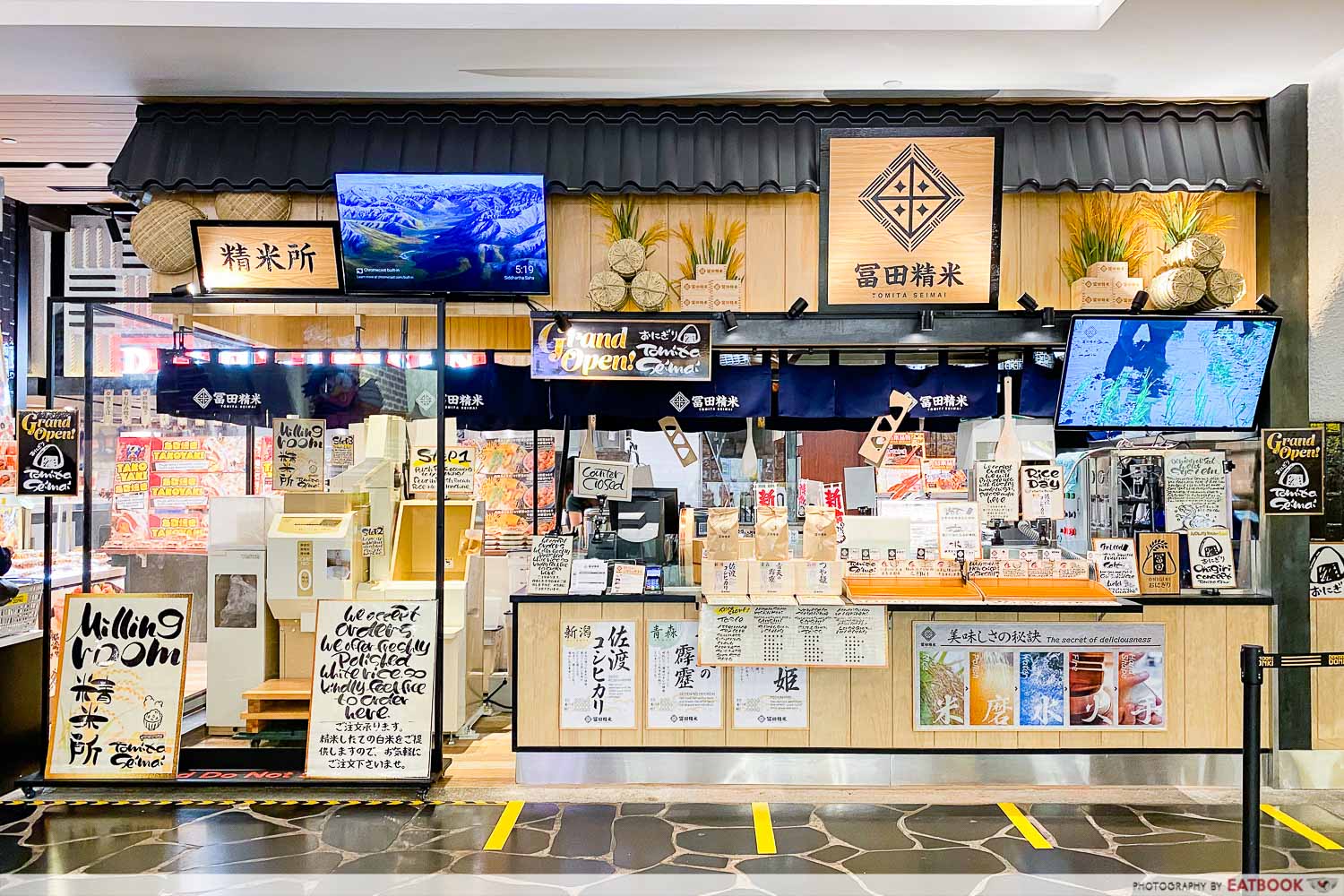 There are 10 flavours to choose from, though these flavours change according to availability. You do not order the onigiri the same way you would order ramen, for example, in the Don Don Donki canteen, but instead, you choose from an already prepared and wrapped display—similar to the onigiri available within the supermarket itself, with more premium ingredients.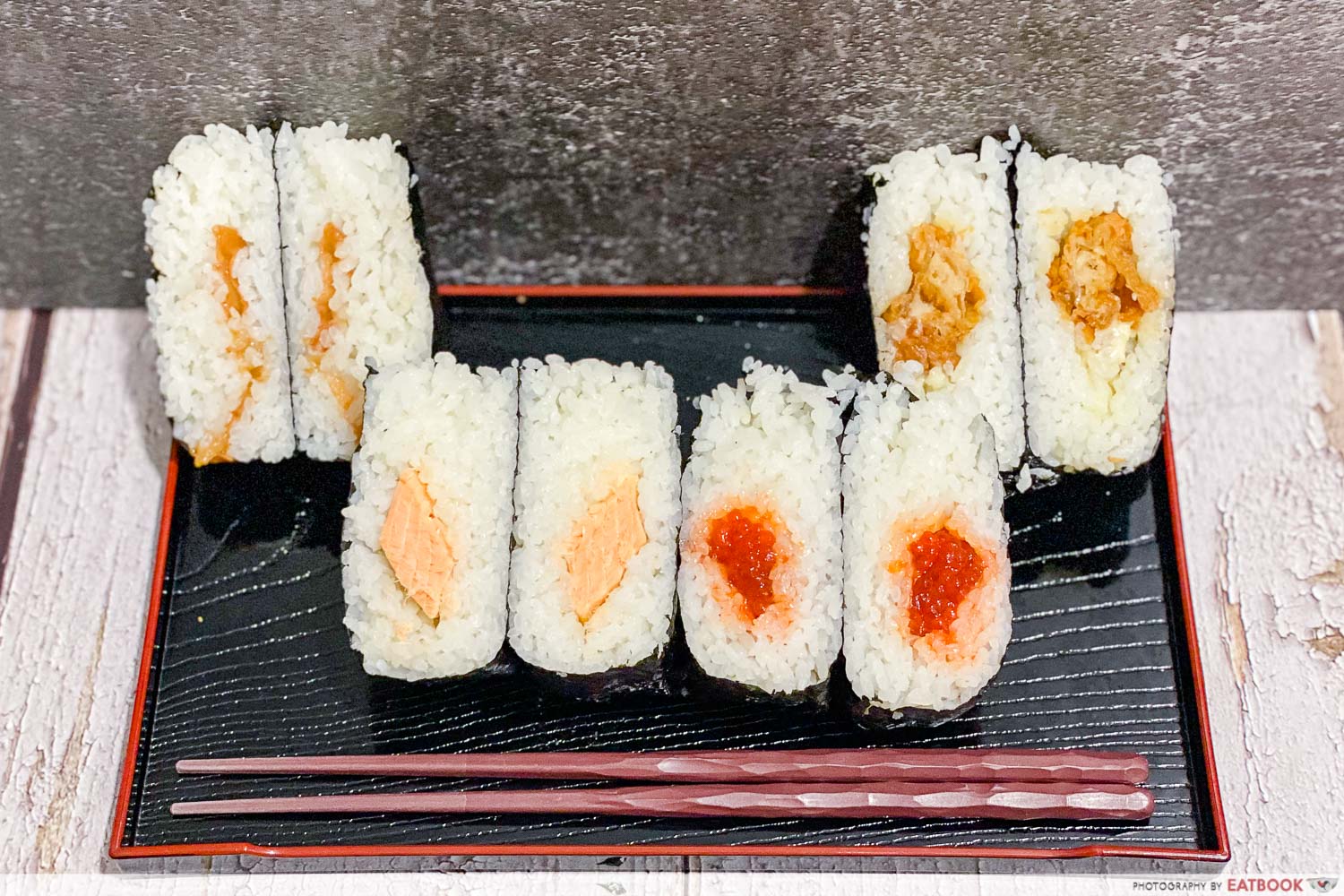 Priced the lowest are the Tuna Mayo and Chicken Karaage Mayo, at $2.90 each.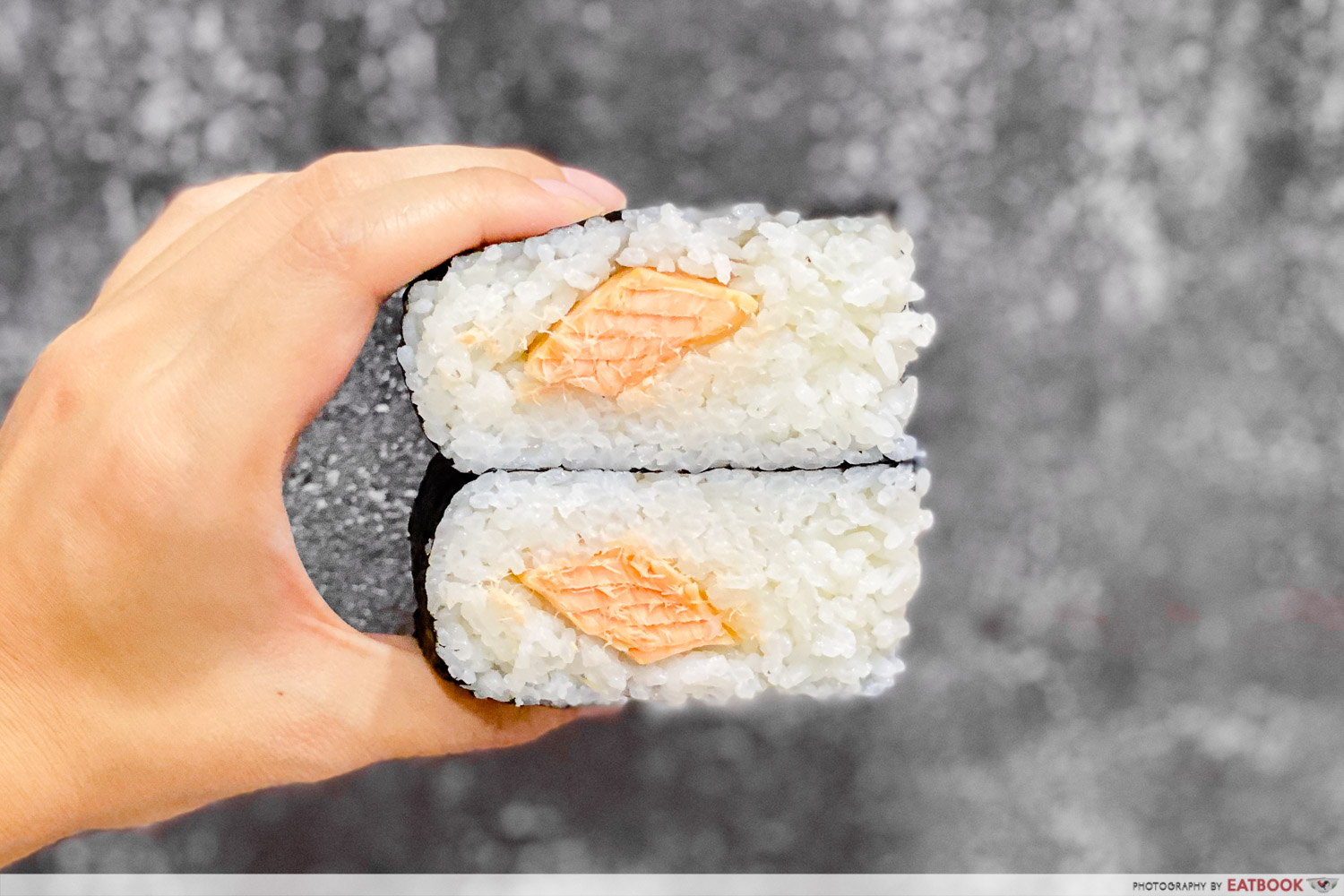 There are also the Unagi, Salmon Belly Kabayaki, and Saba Teriyaki, all priced at $3.50 each for those who prefer fish in their riceball.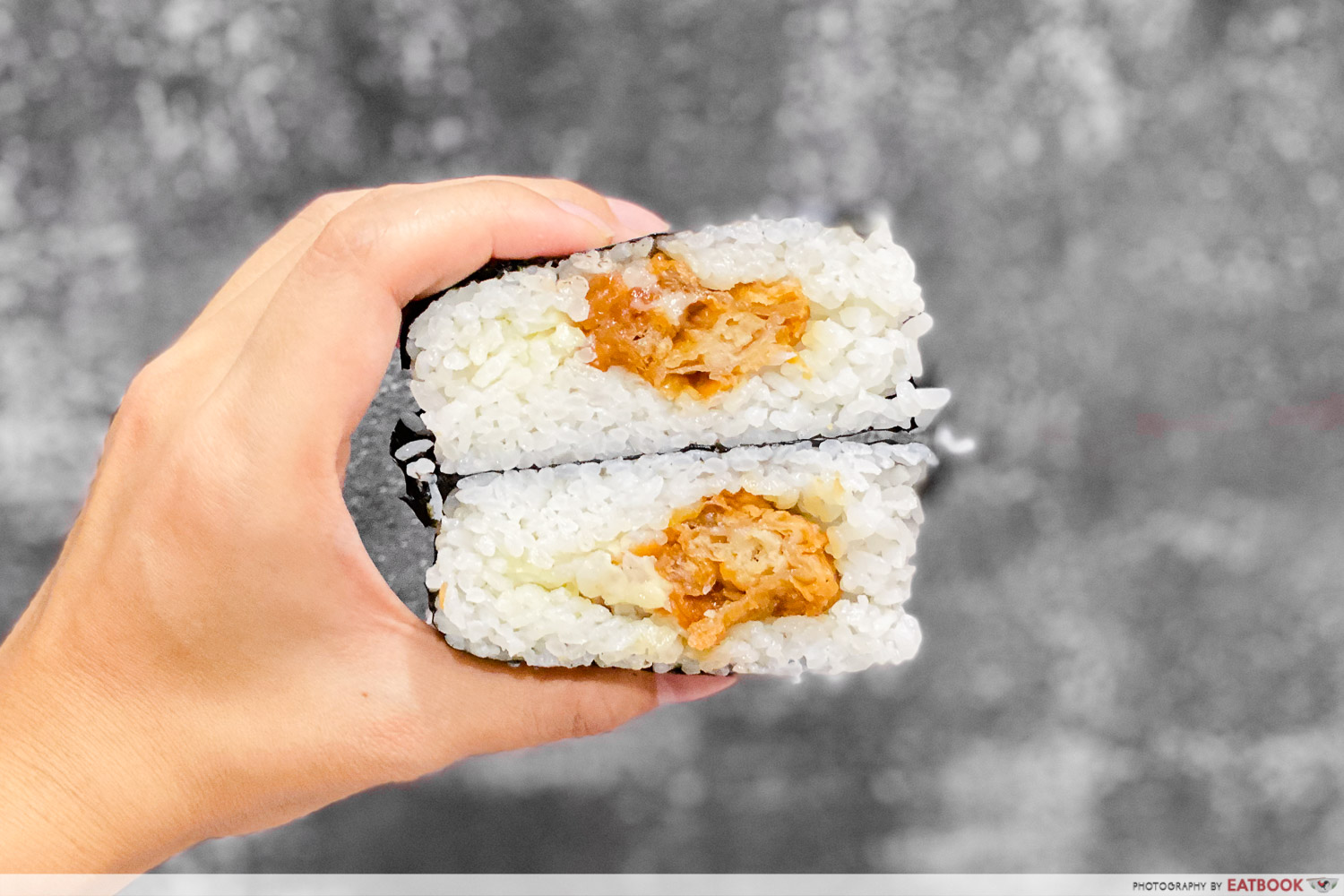 While the aforementioned flavours are familiar, Tomita Seimai does have a range of flavours that are traditionally Japanese, and are rarely seen on onigiri shelves here.
There are the salty-sweet Wakayama Plum with Honey ($3.50), sesame-forward Hokkaido Sesame Konbu ($3.50),and the very umami Aomori Sukijo with Soy Sauce ($3.50). The latter comes with salty fish roe smoked with notes of soy, and is great for fans of ikura.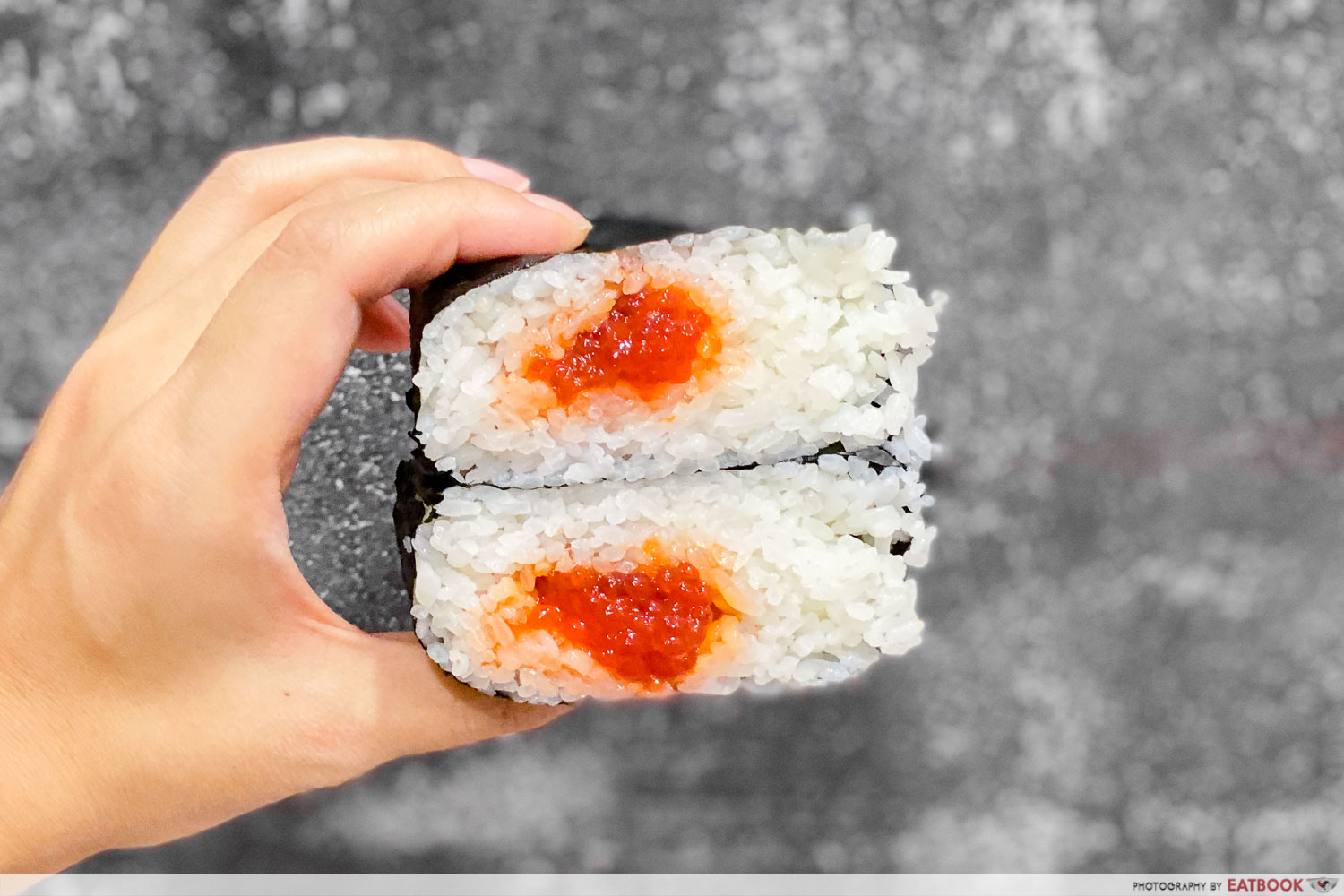 If you're in Orchard to try out these onigiri, be sure to check out other dining options in the area—there is our 313@Somerset food guide, and our Orchard food gems guide too.
Address: 181 Orchard Road, #B2 01-10/30/43 & #B1 15-29/K7, Orchard Central, Singapore 238896
Opening hours: Daily 24 hours
Website
313 Somerset Food Guide: 18 Places For Mala Jjamppong, Volcano Beef Don And More