---
Double the goodness
---
We're all too familiar with the disappointment of hitting up a cafe at night only to find it closed. If you're sick of cafes closing early and having limited dinner options, this article is for you. Here are 10 cafes that let you take your time to have brunch, lunch or dinner and drinks at. Hit up your friends at any time of the day and you will be surprised by these identity changing establishments!
---
1. Dapper Coffee/Spiffy Dapper
---
Serving baked goods, coffee and unique dishes like Hawaiian-style Poke Don ($22) and Nori Pesto Aglio Olio ($15) in the day, Dapper Coffee is no stranger to the cafe scene thanks to their gorgeous Gold Brew ($10) and Unicorn Tears ($10). But not many are aware of it's lesser known identity, Spiffy Dapper, a quirky bar that is born when the clock strikes at 5pm on weekdays and 6pm on weekends. Bespoke cocktails range from $22 to $26. Just tell the bartender how you're feeling and voila – a drink is created for you.
Address: 73 Amoy Street, Second Floor, Singapore 069892

Dapper Coffee
Opening hours: Mon-Fri 8am to 5pm
Tel: 9005 4790
Spiffy Dapper
Opening hours: Mon-Fri 5pm to 1am, Sat-Sun 6pm to 1am
Tel: 8233 9810
Find out where else to get bespoke cocktails here.
---
2. Crack & Press/Copper on Stanley
---
A sandwich bar in the day and a sake bar at night, this is one spot at Stanley Street you can spend a whole day at. Fill your tummy with classic brunch items at Crack & Press such as Big Breakfast ($18), Three Egg Nori Omelette ($14-$17.50) and Fish & Egg Waffles ($16.50). At night, the cafe transforms into a swanky sake bar, Copper on Stanley, and serves a fine selection of sake in Copper's warm and bright space.
Address: 3 Stanley Street, Singapore 068722
Tel: 6221 3639
Crack & Press
Opening hours: Mon-Fri 7:30am to 3pm
Menu
Copper on Stanley
Opening hours: Mon-Sat 5pm till late
---
3. Club Street Social
---
Serving hearty all-day brunch items such as Truffle Toast ($14++), Scrambled Eggs with Salmon ($17++) and Ricotta Pancakes with Orange Maple & Cream ($14++), Club Street Social is the place to start your day at. With interior design inspired by Manhattan's bistro bars, you'll find this good spot for your #OOTD shots as well. If you pop by for drinks at night, pick from a variety of fancy-sounding cocktails like Five Minutes to Midnight ($20++), Julep in Your Dreams ($20++) and Zombieland ($19++).
Address: 5 Gemmill Lane, Singapore 069261
Opening hours: Mon-Fri 10pm to 12am, Sat 11am to 12am, Sun 11am to 4pm
Tel: 6225 5043
Menu
---
4. Potato Head Folk
---
Potato Head Folk offers four levels of fun starting from the 'Kitchen' on the first level, followed by a 'Dining Room' on the second, an intimate bar lounge on the third and a rooftop dining space. Lunch at the second floor in the day and chill out in the midst of their quirky decor. Food here is provided by gourmet burger joint Three Buns, which offers interesting burgers such as Burger Baby Huey ($20++), Burger Smokin' B-Boy ($28++) and The Burger James Brown ($26++). With delicious cocktails served in bamboo and coconut cups handcrafted in Bali, enjoy the cool night breeze at their rooftop garden bar while feasting your eyes on the lovely 360 degree view of the colourful shophouses within the CBD district.
Address: 36 Keong Saik Road, Singapore 089143
Opening hours: Tues-Sun 11am to 12am
Tel: 6327 1939
---
5. The Da Bang/Don't Tell Mama

---
This Korean-Mexican fusion bar sounds naughty AF with rustic cafe The Da Bang opened during the day and sexy Don't Tell Mama (DTMM) lighting the streets up after sunset. The Da Bang offers Aussie brunch items such as Nacho Cheese Omelette ($16++) and The Big Breakfast ($18++). Offering various alcoholic games such as Beer Pong Challenge for free beers, drinking roulette and pop-up pirate game, DTMM is a fun-filled place at night. DTMM promotions include a Liquid Buffet ($28 for ladies, $35 for men) from 6pm to 9pm daily. The liquid buffet offers fruity cocktails such as Lime Margarita, Costarita and Summerita, usually priced at $10, and are available for unlimited refills. Grab your friends and please don't tell mama.
Address: 52 Tanjong Pagar Road, Singapore 088473
The Da Bang
Opening hours: Mon-Sun 11am to 5pm, Sat-Sun 9:30am to 5pm
Menu
Don't Tell Mama
Opening hours: Mon-Thur 5pm to 2am, Fri-Sat 5pm to 3am
Menu
---
6. Free The Robot/Bitters & Love
---
With dishes like Truffle Fries ($3), Fresh Juice ($5.50), Single Origin Cold Brew ($7) and French Toast ($8), Free The Robot may seem like a typical cafe serving affordable Western food. But don't be fooled, because it transforms into one of the most famous cocktail bars in Singapore, Bitters & Love, once it gets dark outside. With an old-school flair and a hint of chaos, the bar stocks a wide variety of alcohol including rare finds like Geranium and Jensen's Gin. Singaporean-style bespoke cocktails like Kaya Toast Cocktail ($26), which consists of Mount Gay Rum, earl grey tea, fresh lemon juice, honey and kaya is one of their most popular drinks.
Address: 118 Telok Ayer Street, Singapore 068587
Tel: 6438 1836
Free The Robot
Opening hours: Tue-Sat 8:30am to 4:30pm
Bitters & Love
Opening hours: Mon-Thur 6pm to 12am, Fri-Sun 6pm to 2am
---
7. Juju Coffee/Joo Bar
---
Juju Coffee is a chill coffee place in the day and a modern Korean food bar by night. Try their different Cold Brews ($5.50 to $6.50) made with a blend of Guatemala, Brazil, Sumatra, Columbia and Nicaragua beans – there's even one with pearls! At night, the place transforms into Joo Bar, which is known for brewing their own makgeolli.
Address: 5 Tan Quee Lan Street, Singapore 188094
Juju Coffee
Opening hours: Daily 8.30am to 4.30pm
Tel: 9230 0293
Joo Bar
Opening hours: Daily 5.30pm to 12am
Tel: 8138 1628
Menu
---
8. The Reading Room
---
If you're a book lover, The Reading Room is the perfect place for you. Offering a wide variety of books, you can sprawl on their comfortable cushioned sofa seats for a tranquil escape from the city. Food options include TRR Super Burger ($18.80+) and Spanish Super Burger ($19.80+). Turning into a bar at night, TRR offers house wines ($8+ during happy hour before 8pm, $10+ during regular hours), beer and various cocktails like Tequila Sunrise ($19+). Immerse yourself in the realm of books and alcohol at this hidden gem!
Address: 19 Bukit Pasoh Road, Singapore 089833
Opening hours: Sun-Thur 11am to 11:30pm, Fri-Sat 11am to 1.30am
Tel:  6220 9019
Menu
---
9. Noshery/Nosh
---
Tucked away at Rochester Park, Noshery is surrounded by lush greenery that makes it extremely Instagrammable and #OOTD-worthy. Brunch items include Crab Benedict ($20++) and Nosh Burger ($22++), which gives you a hearty start to your lazy weekend. Once night falls, Noshery transforms into the atas and posh Nosh. Expect your food elevated here, with dishes like Lamb Shoulder ($35++) that comes with apricot quinoa and lemon confit.  
Address: 9 Rochester Park, Singapore 139220
Noshery
Opening hours: Tue-Fri 11:30am to 4pm, Sat-Sun 10:30am to 6pm
Menu
Nosh
Opening hours: Tue-Thur, Sun 6pm to 10:30pm, Fri-Sat 6pm to 11pm
Tel: 9755 5015
Menu
---
10. Maison Ikkoku
---
Here's an oldie but goodie. Maison Ikkoku, one of the OG hipster cafes in Singapore, turns into an atas cocktail bar at night. Aside from a stellar cup of Flat White ($5), you can also fill yourself up with brunch classics like Eggs Benedict ($22) here. Drop by at night with your drinking kakis for some bespoke cocktails by their experienced mixologists.
Address: 20 Kandahar Street, Singapore 198885
Tel: 6294 0078
Cafe (ground floor)
Opening hours: Mon-Thur 9am to 9pm, Fri-Sat 9am to 11pm, Sun 9am to 7pm
Menu
Bar (second level)
Opening hours: Sun-Thur 4pm to 1am, Fri-Sat & PH 4pm to 2am
---
Hang out all day long
---
From now on, skip the hassle of finding a new place to chill for hours at with friends you haven't met in a while. Just sit at one of these cafes till midnight comes, and you'll wonder where all the hours went. Let us know if you know any more of such double identity places!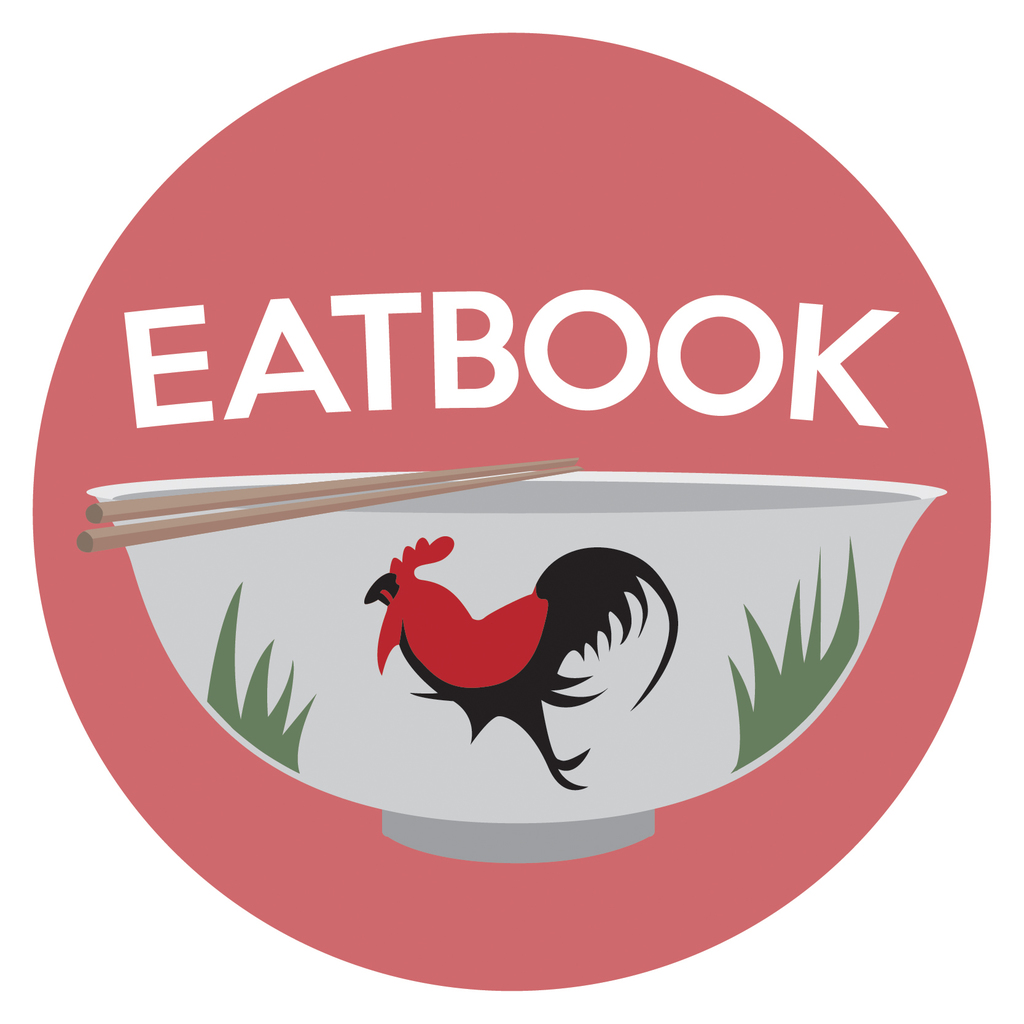 Drop us your email so you won't miss the latest news.