Pancakes done a different way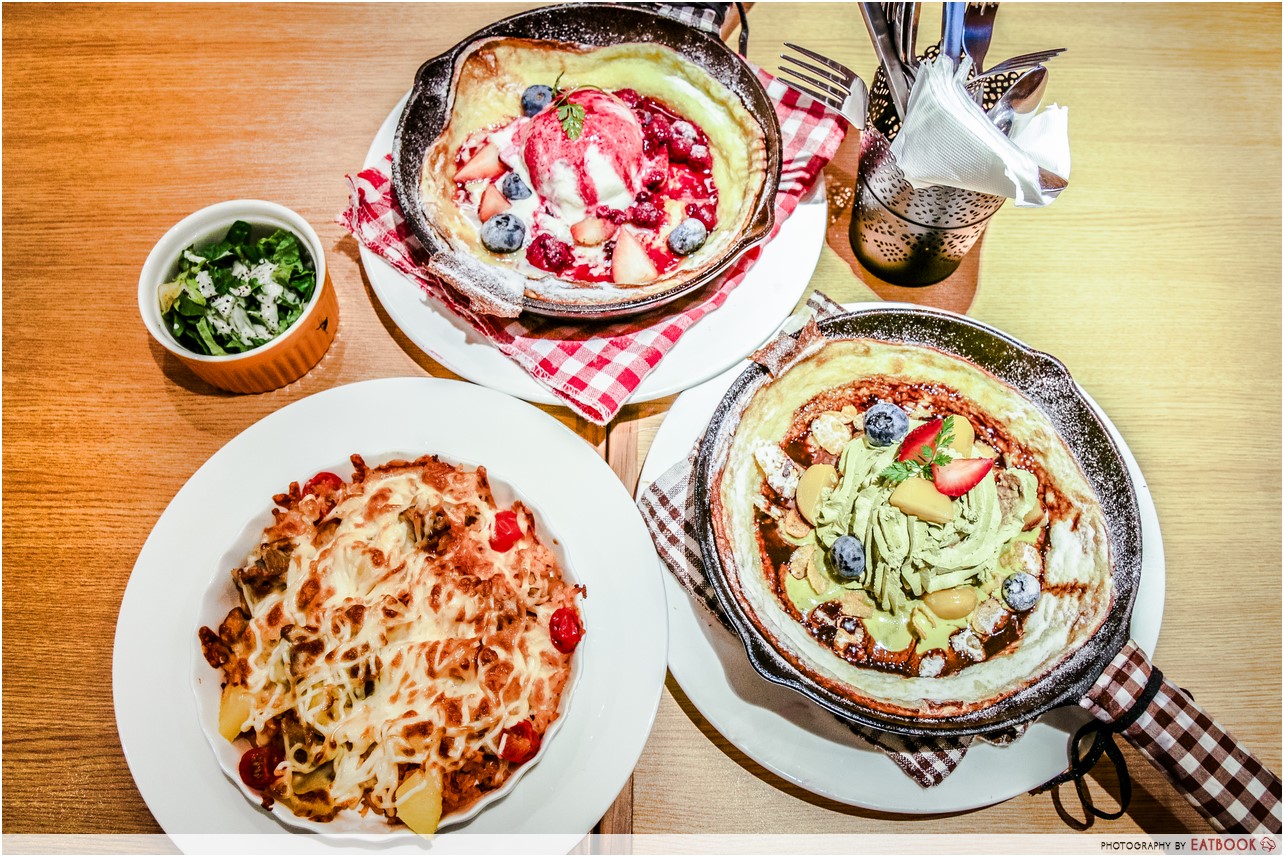 A thick stack of warm, fluffy pancakes drizzled with maple syrup is my all-time favourite brunch. Yes, I'm basic like that. So when I heard of a new type of flat pancakes being served at Dutch Baby Cafe in Paragon, I was a little skeptical.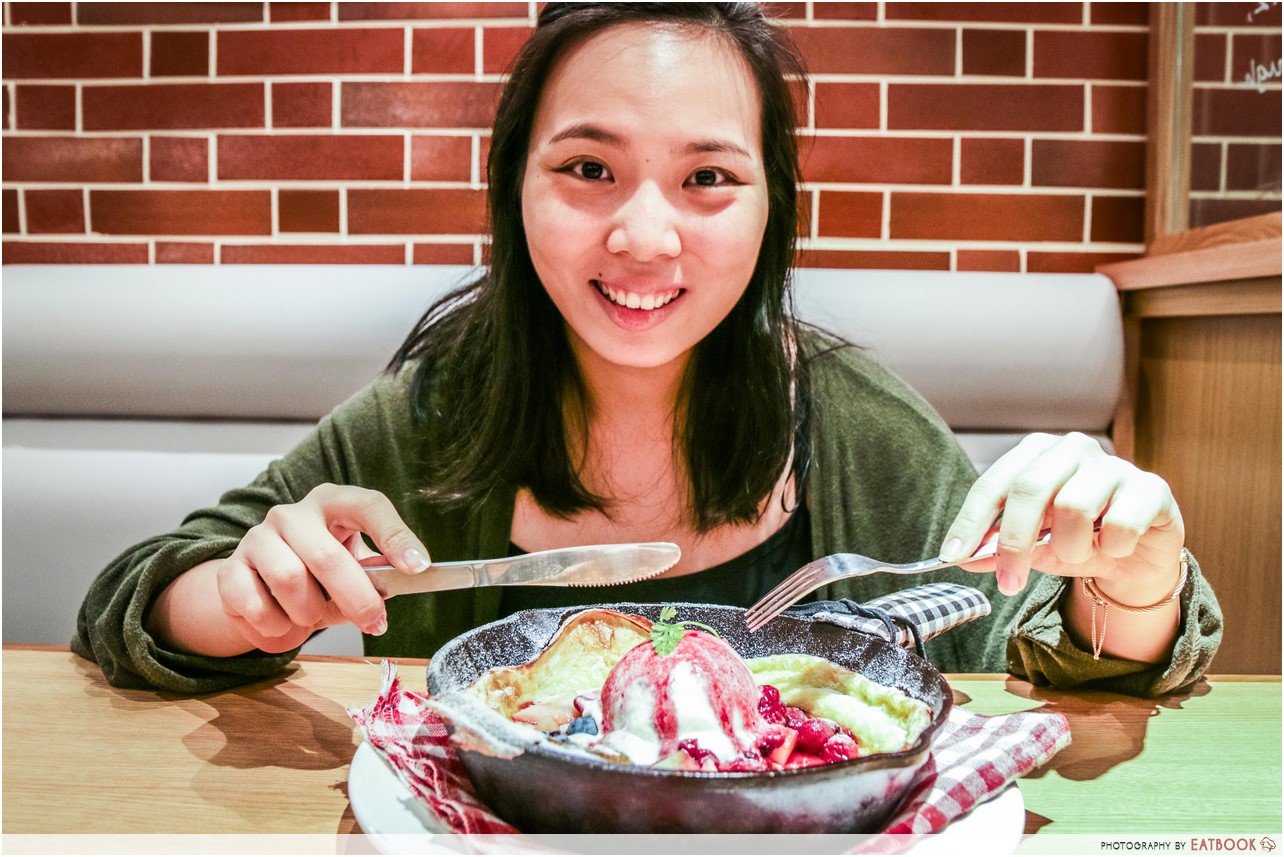 Known as Dutch baby pancakes or German pancakes, these are crispy on the edges and soft in the middle. They are as thin as an omelette and are served individually on a skillet – nothing at all like typical American pancakes. So I decided to check it out to see if it tastes as good as my brunch must-have.
Food at Dutch Baby Cafe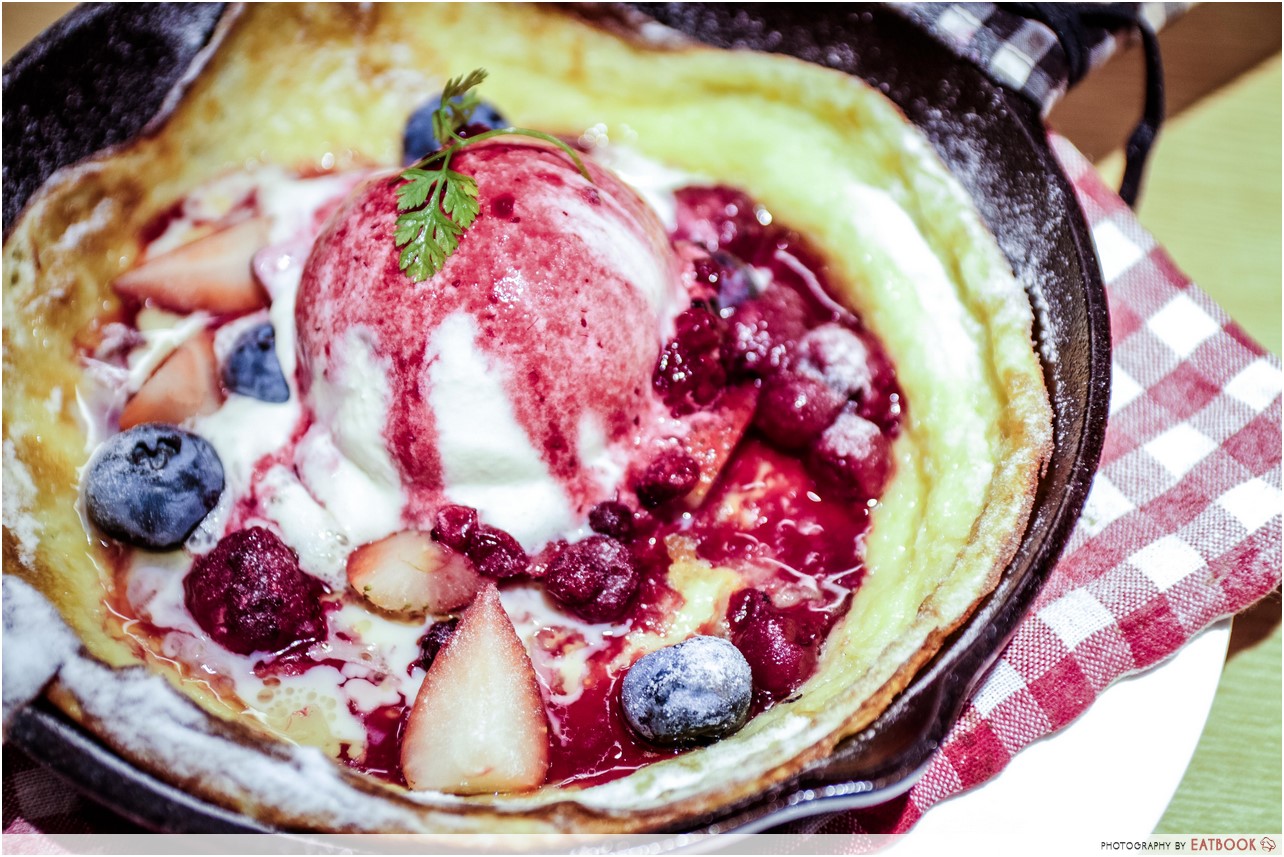 Dutch Baby Cafe has a range of sweet and savoury options for their pancakes, and we decided to stick to the sweet ones. The pancake itself has a strong egg flavour and a texture similar to tamago (Japanese grilled egg). It is slightly sweet, with crispy edges that give a nice contrast to the rest of the chewy pancake.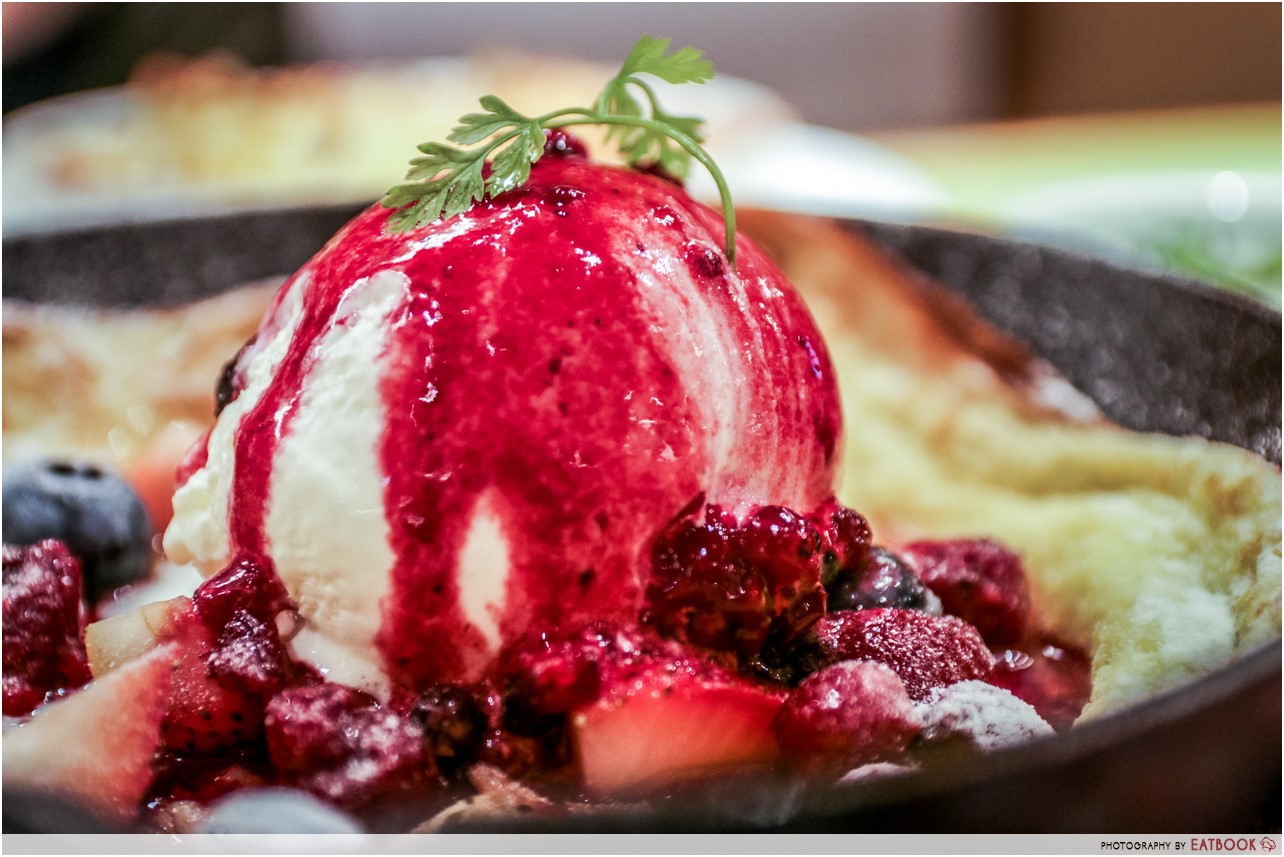 Drenched in strawberry pieces, raspberries, blueberries and berry syrup, the tartness of the fruits in Mixed Berries Pancakes ($13.80) went well with a huge scoop of vanilla ice-cream and pancake. Our only complaint is the ice-cream tasted cheap and melted too quickly. It would be better if it was served on the side.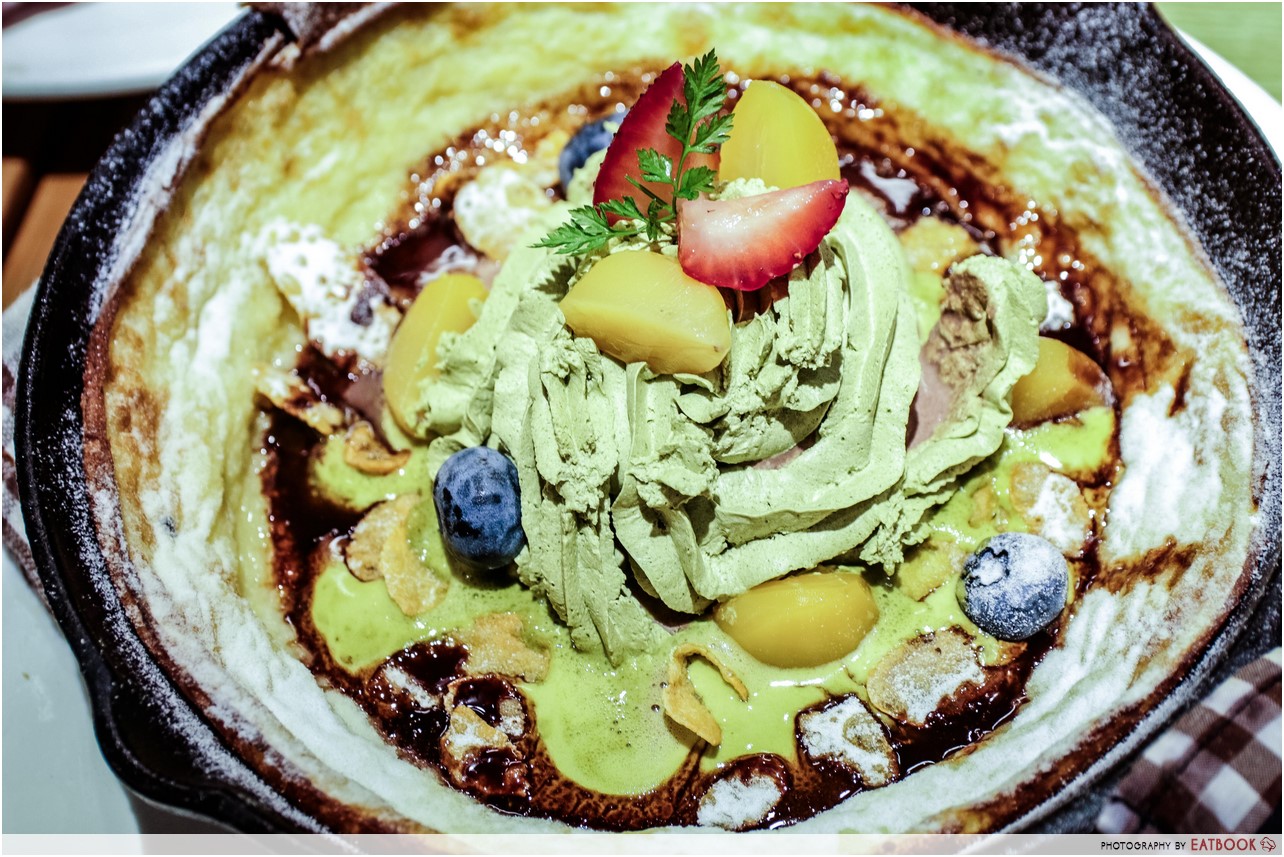 Mont Blanc is an Italian dessert made of sweet chestnut puree and whipped cream, so I was naturally expecting that on top of Matcha Chocolate Montblanc Pancakes ($14.80). But what I got was matcha cream on chocolate ice-cream, with a few pieces of sweetened chestnuts scattered around the pancake. Needless to say, this was a huge disappointment.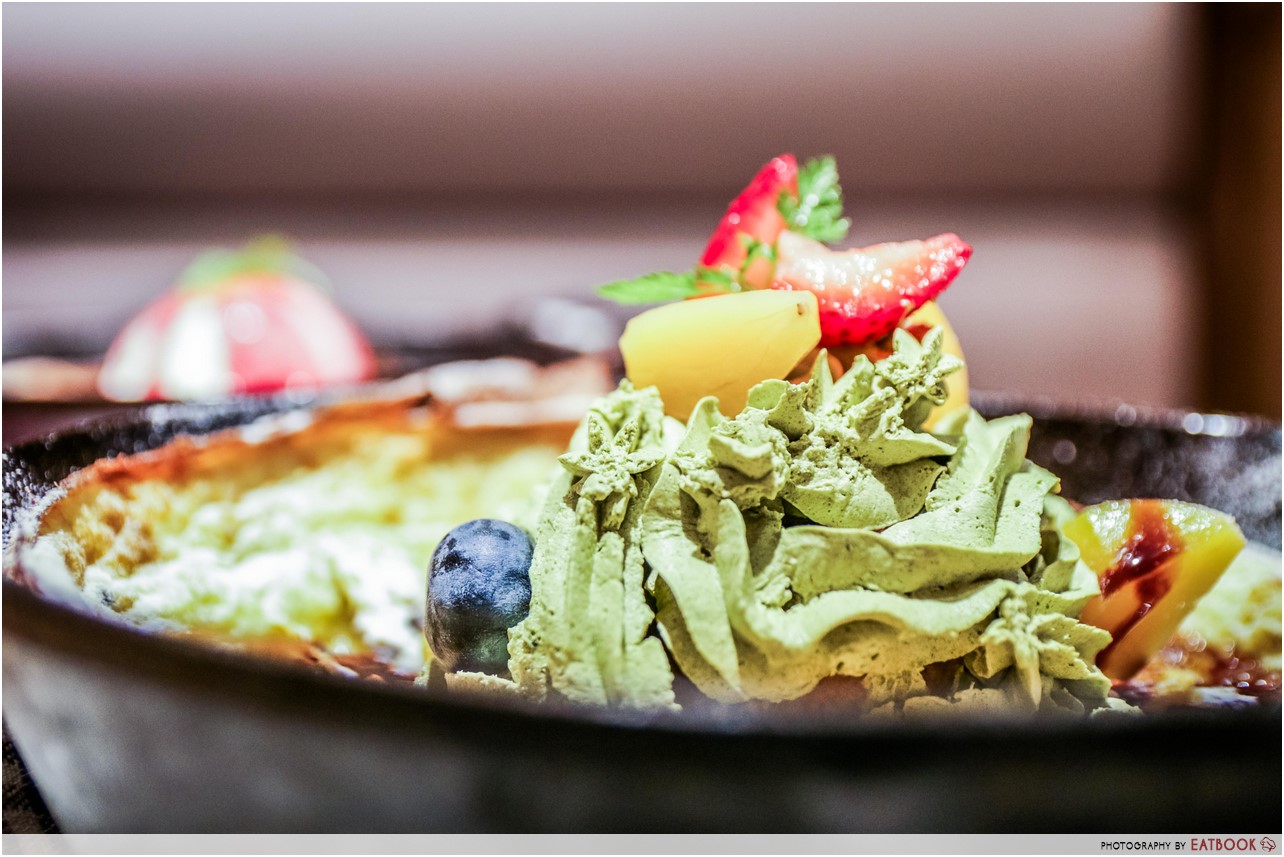 The matcha cream and chocolate ice-cream didn't go well together, and the entire dish felt like a haphazard combination of toppings that exist to make the pancake look Instagrammable. While photogenic food is a plus, it shouldn't compromise the taste of a dish.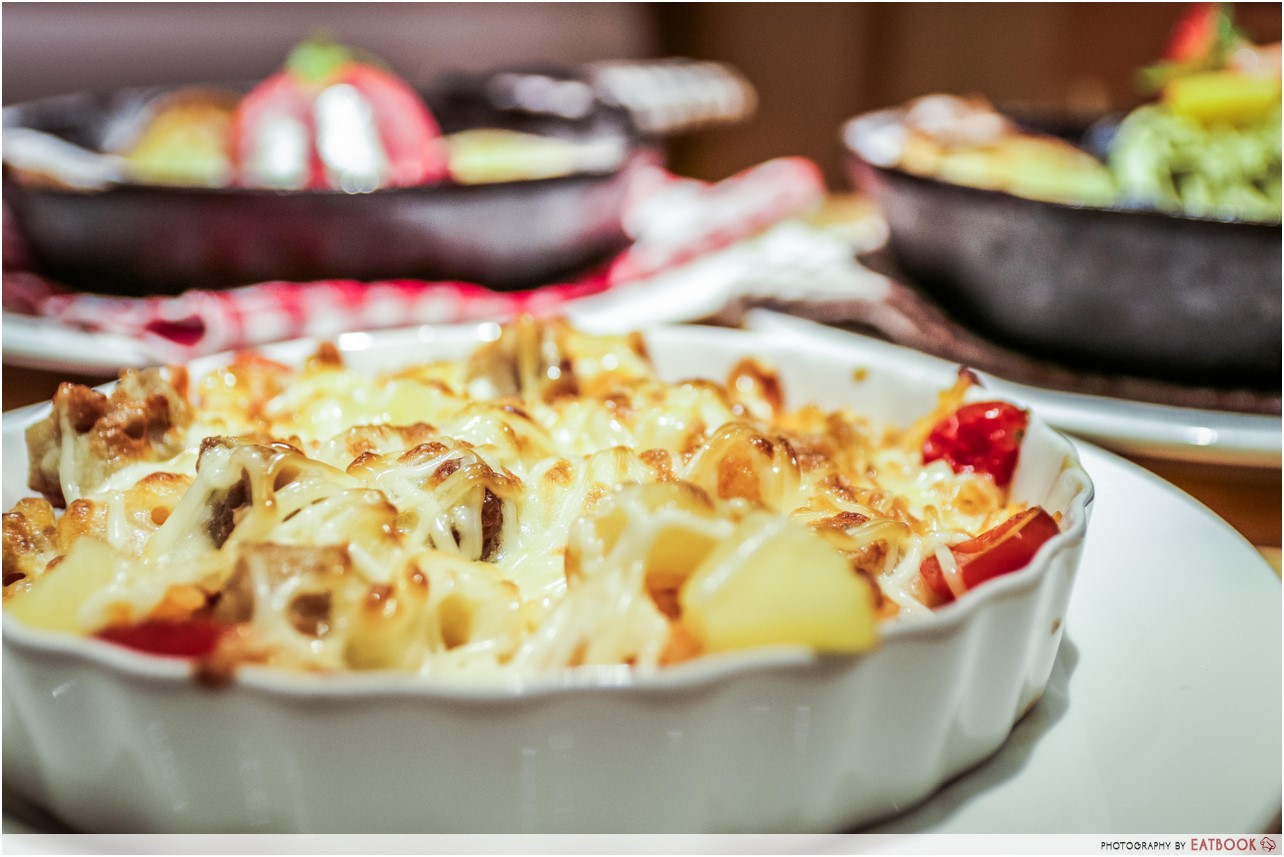 Dutch Baby Cafe specialises in pancakes, so I was pleasantly surprised by their Hawaiian Chicken Baked Cheese Rice ($14.80). Cherry tomatoes, pineapple slices and lemon chicken chunks topped a warm bed of rice, and a generous layer of cheese made it rich and creamy.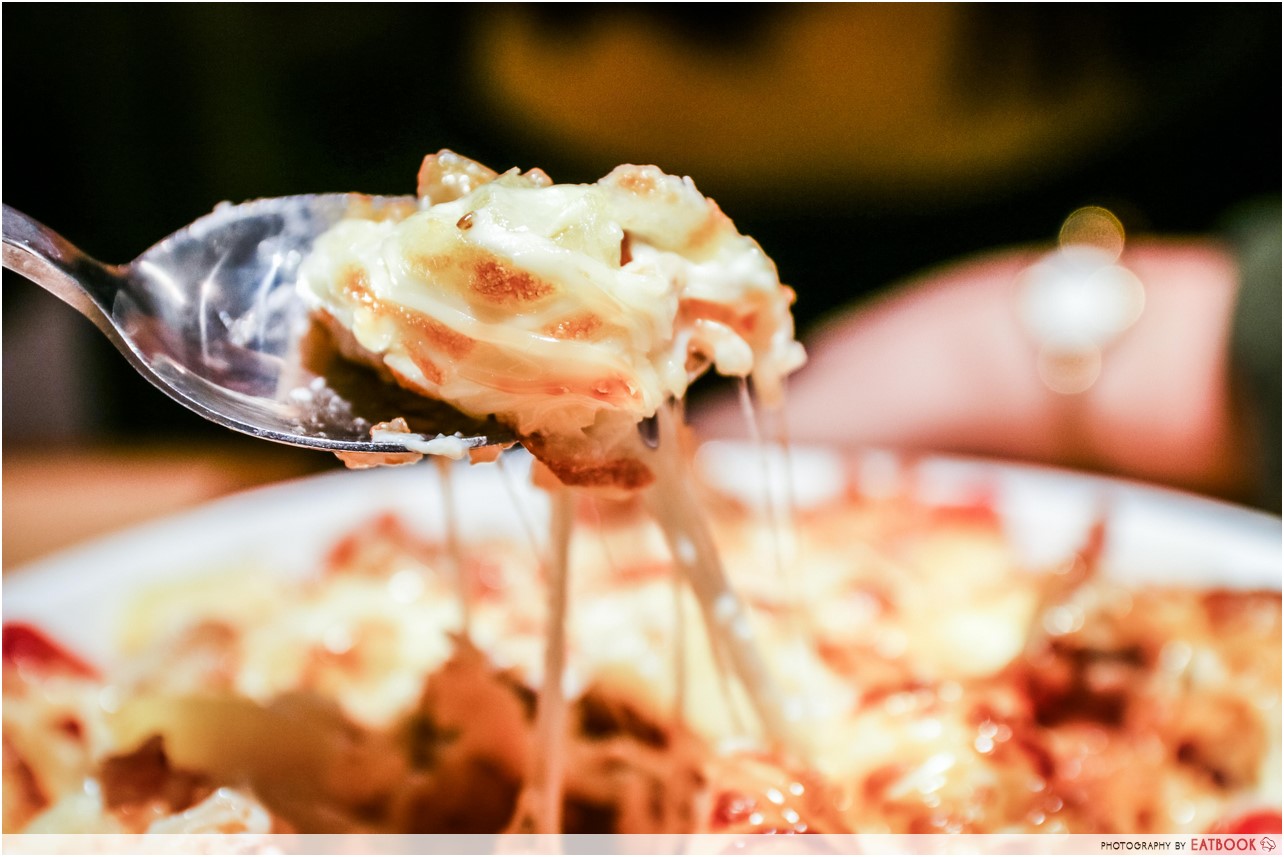 The portion was a little smaller than expected, but anything more would have made the dish jelak. 
Ambience of Dutch Baby Cafe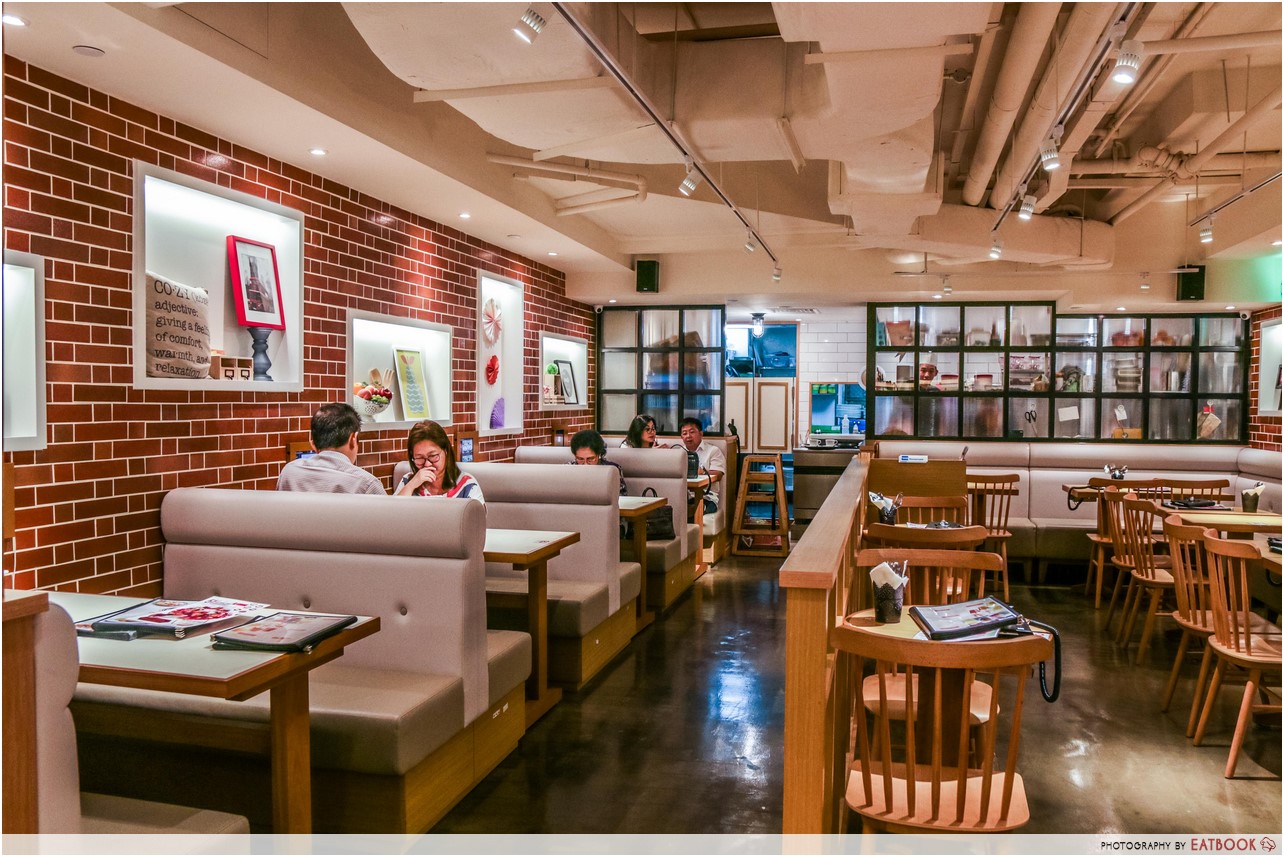 The interior of Dutch Baby Cafe has a Japanese vibe and it made me feel like I was dining in a cottage. The decor is similar to that of Fruit Paradise, which is under the same company. Brightly lit and tastefully furnished, this is great for small groups and couples alike.
The Verdict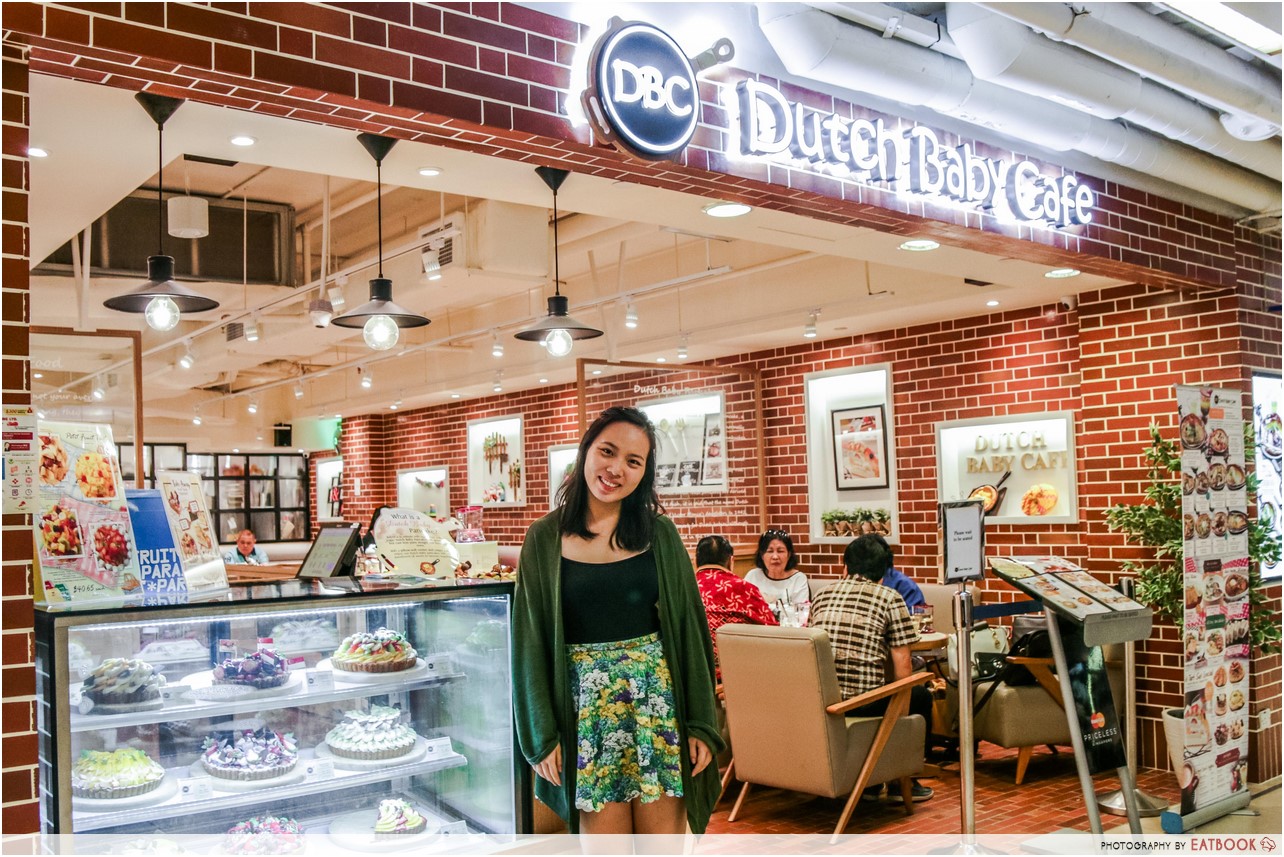 For a restaurant in Orchard, the prices at Dutch Baby Cafe is considerably low as long as you stay away from drinks. While you can add a drink by adding $2 to $3 for a set, the choices of coffee, 7-up, pepsi and root beer are not worth the extra money. Do note that water is not served and bottled water comes at $2 – a total rip-off.
That being said, I would still return for the pancakes. Even though the matcha one was disappointing, the pancake itself was good, so I wouldn't mind coming back to try other options on the menu.
This is an independent review with all expenses borne by Eatbook.sg.
Summary
Pros
– Convenient location
– Inexpensive prices for a restaurant in Orchard
– Brightly lit interior
– Comfortable seating
Cons
– Hits and misses with food
– Doesn't serve water
Recommended Dishes: Mixed Berries Pancakes ($13.80)
Operating Hours:
Monday – Sunday: 10am to 10pm
Address: 290 Orchard Road, #B1-13, Paragon, Singapore 238859