---
Interesting mooncakes available on eCapitaMall 
---
With each year, we see more unique mooncake flavours rolled out during the Mid Autumn Festival season. This time, you can get some of the most outrageous and creative renditions online, with just one click! Check out eCapitaMall for a plethora of options, from premium durian flavours to exotic sweet-savoury combinations, and get up to $50 eCapitaVoucher when you spend a minimum of $400 on mooncakes. More details at the end!
---
1. Golden Moments' Mao Shan Wang snowskin mooncakes
---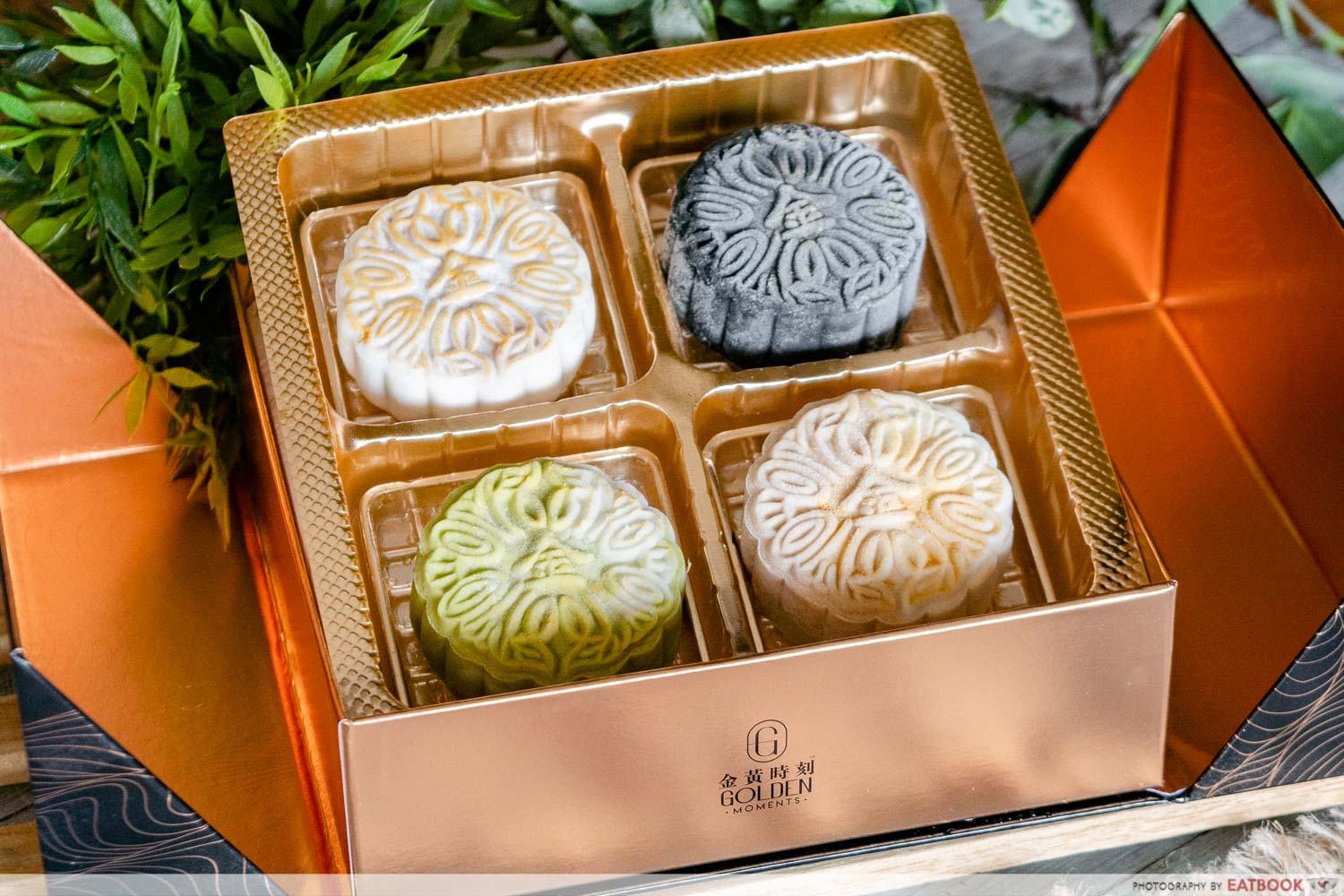 Durian lovers will be familiar with Golden Moments' durian snowskin mooncakes. The Assorted 4 Flavours Snowskin Mooncake set ($79.60, U.P. $118.80) comes with four generously sized mooncakes in flavours including Signature Mao Shan Wang, Docello Hazelnut Mao Shan Wang, Premium Lychee Martini, and Classic Pandan. 
A must-try is the Docello flavour, which features premium Musang King puree with a decadent hazelnut chocolate centre, wrapped in a delicate snowskin. It's also available in a box of four at $79.60 (U.P. $118.80).
From now till 11 September, enjoy 33% off selected mooncakes from Golden Moments!
---
2. Aroma Truffle's durian and truffle mooncakes
---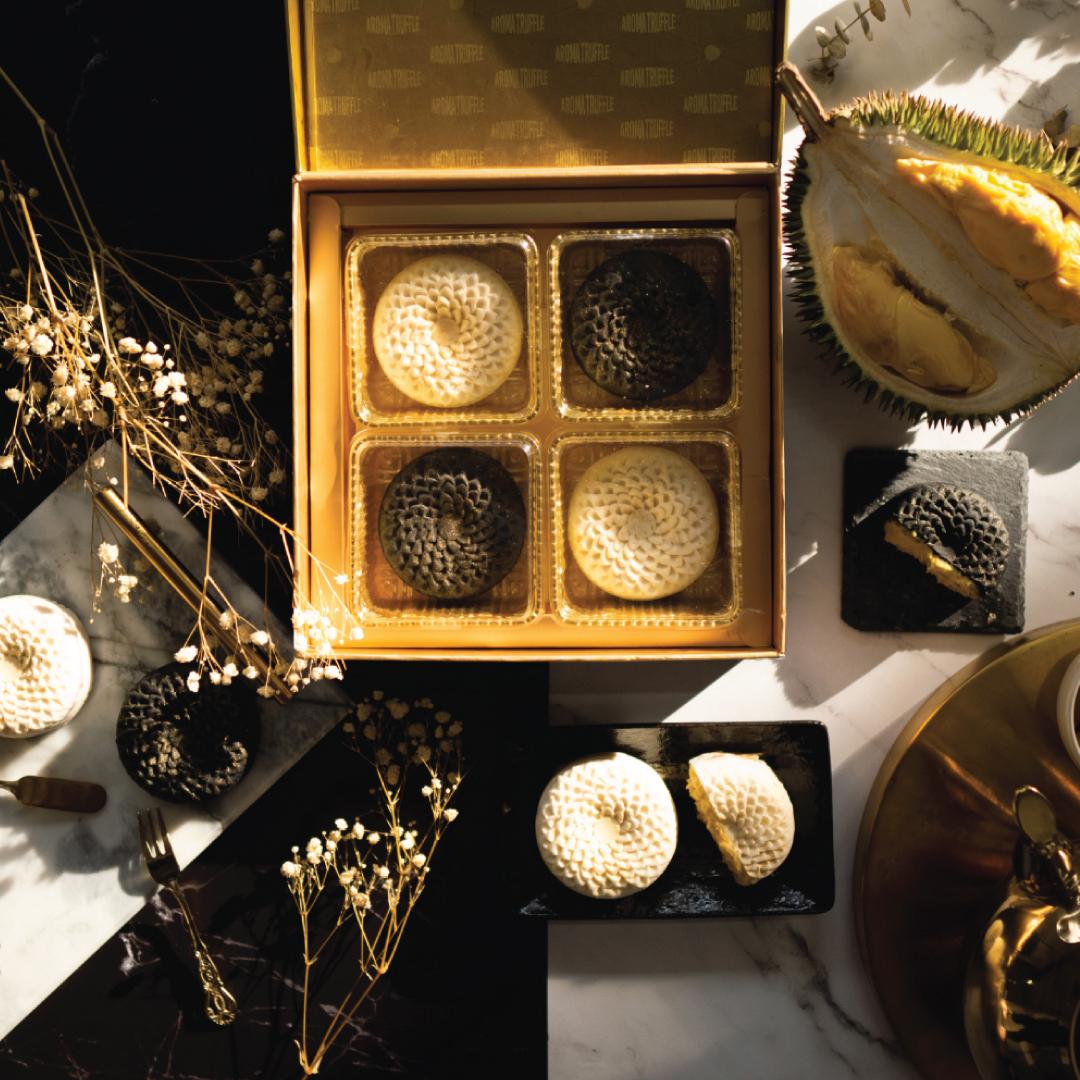 Equally great for gifting or for your personal consumption, the sets at Aroma Truffle are sure to satiate anyone who loves the finer things in life—durian, and truffle. An ultra-luxe set to consider is the Paragon Bundle – Black Truffle Mao Shan Wang Durian Mooncakes ($88, U.P. $128), which includes a box of four unique truffle-durian mooncakes in two flavours, along with two packets of the brand's famous black truffle chips: Original Truffle Potato Chips and Parmesan Cheese Truffle Potato Chips. 
The flavours of the mooncakes included in the set are Onyx Truffle Musang King Mooncake and Frosty Truffle Musang King Mooncake. Made with air-flown Italian Winter Black Truffle and Pahang Musang King Durian flesh, each mooncake features the perfect balance of bittersweet and creaminess. 
If you prefer to do without the chips, go for the Heritage Bundle ($78, U.P. $108), which includes a box of four mooncakes—two pieces of each flavour. 
---
3. PAUL's Moon Tarts
---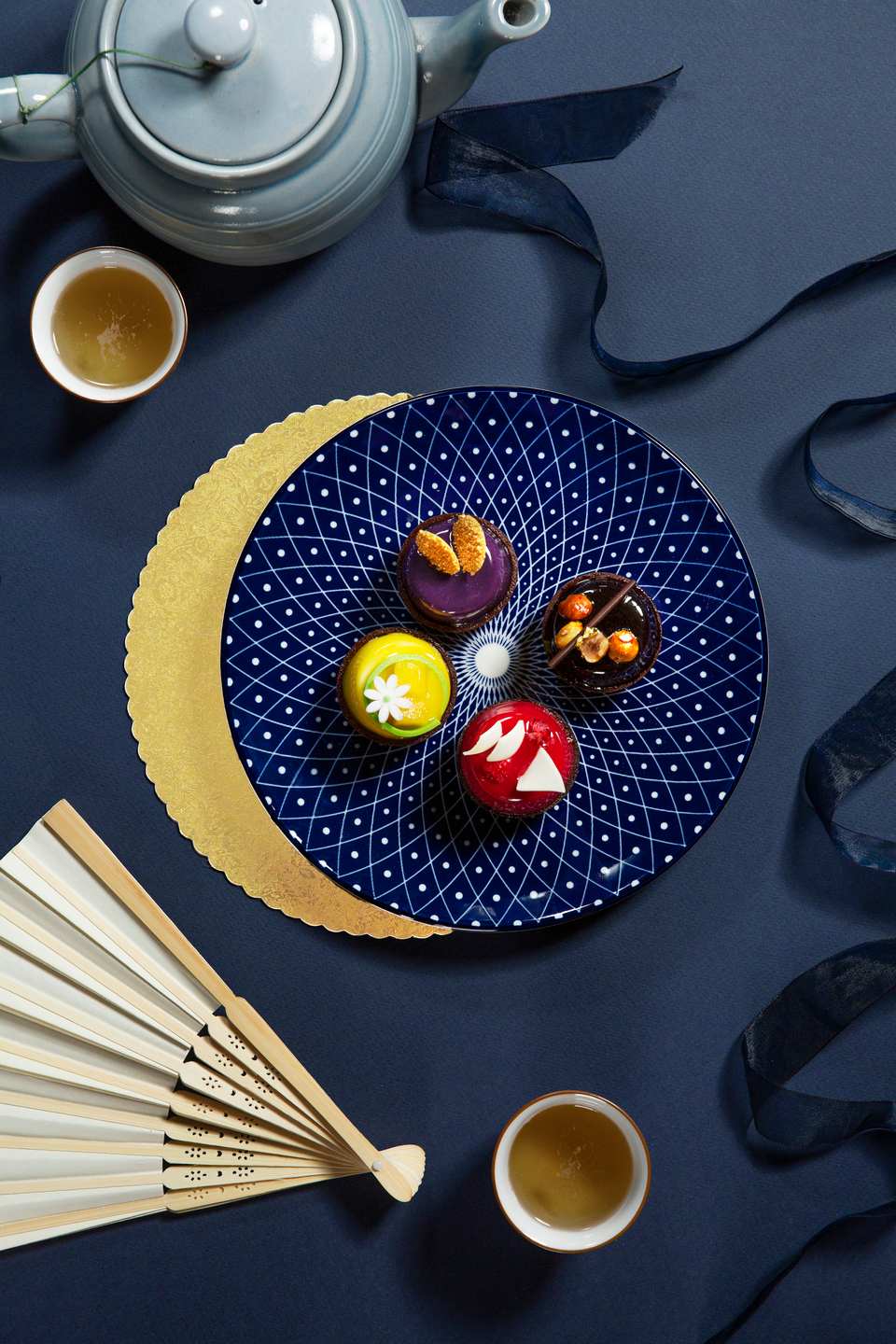 If you're hankering for something a little different, the alternative mooncake versions at PAUL might do just the trick. Available in flavours such as Mango Passion, and Cheese Azuki Dome, these dainty Moon Tarts are almost too pretty to eat! The French entremet are handcrafted and made in the shape of a full moon—especially apt for this time of the year.
The best part: they're slightly less pricey than most mooncakes out there. The elegant Moontarts are priced at $48 for eight pieces.
---
4. Mdm Ling Bakery's durian mooncakes
---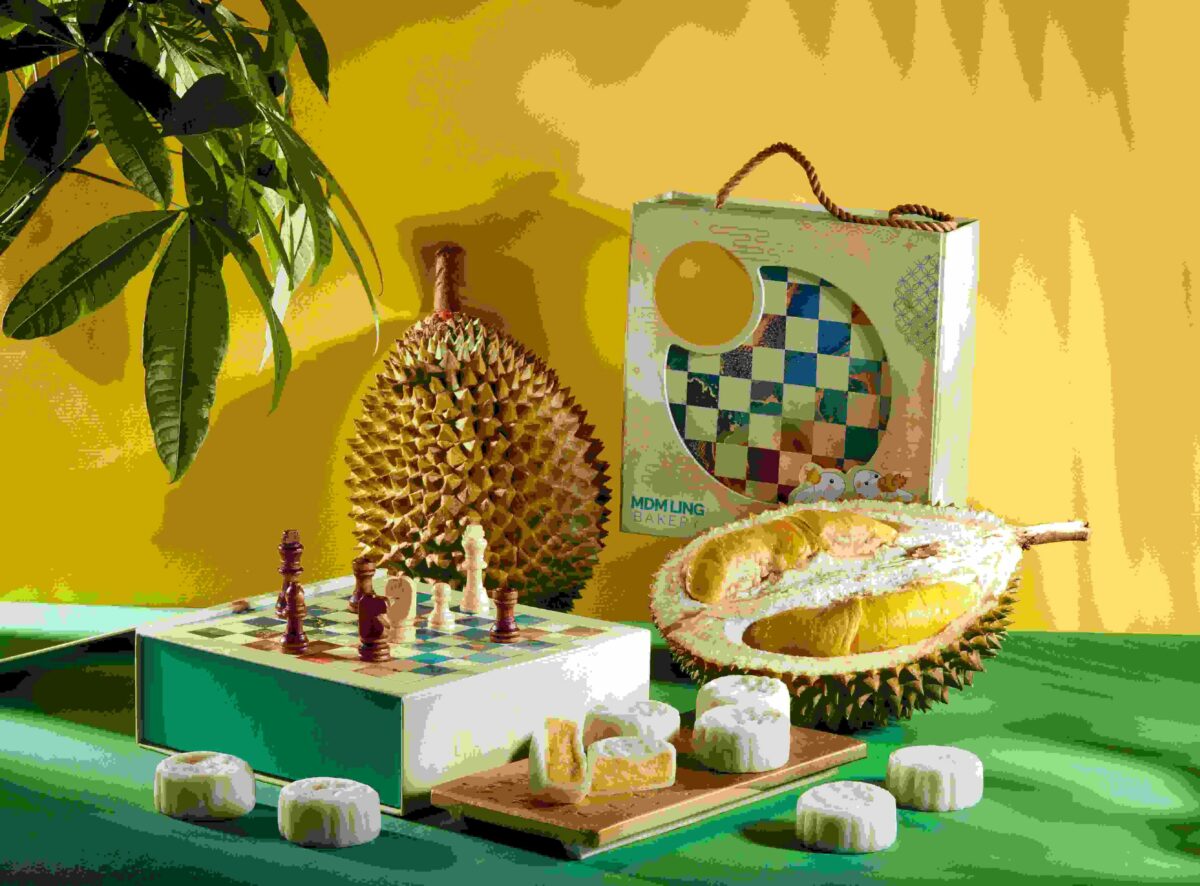 For halal-certified mooncakes in quirky packaging, check out Mdm Ling Bakery's range. The Best-Selling Premium Pure Mao Shan Wang Durian Snowskin Mooncake set ($92) includes eight durian mooncakes in a specially designed box. This box also doubles up as a built-in board game, where you can choose between a Deluxe International Chess Set, or Snakes and Ladders. Encased within mochi-like snow skin, the Mao Shan Wang durian pulp is rich and creamy. Another piece of good news: the durian mooncakes are also bigger than last year's best-selling edition! 
---
5. Mandarin Oriental Singapore's baked mooncakes
---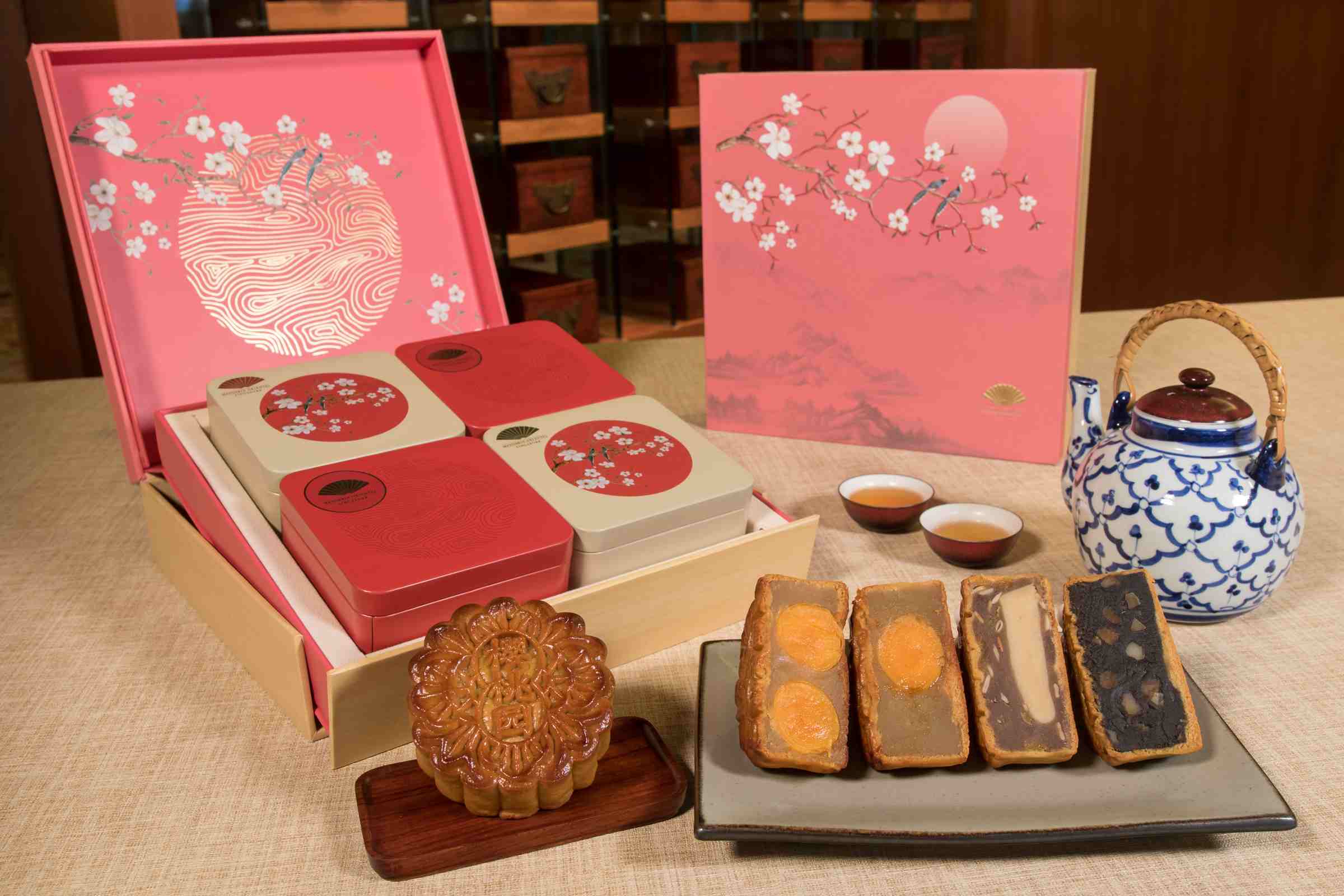 Mooncake purists can try the Cherry Garden Four Treasure Coral Red set ($74.59, U.P. $87.75) from Mandarin Oriental Singapore. Encased in a stunning coral box and packed separately in four metal tins, the traditional baked mooncakes feature Low Sugar Silver Lotus Paste with Double Yolk, Low Sugar Silver Lotus Paste with Single Yolk, and two new flavours: Chestnut Paste with Hokkaido Milk, Apricot and Melon Seeds, and Tieguanyin with Macadamia Nuts. 
These halal-certified mooncakes are low in sugar, so they're great for those who are on the Siew Dai camp. You can also opt for the elegant Jade Green box design if you prefer. 
From now until 19 September, enjoy 15% off all Mandarin Oriental Singapore mooncakes! 
---
6. Regent Singapore's sweet-savoury mooncakes
---
Fans of sweet-savoury combinations can try Regent Singapore's Parma Ham and Pork Floss with Assorted Nuts ($77.35, U.P. $91). Loaded with Parma Ham, pork floss, melon seed, walnut, almond, winter melon, and sesame, these chunky mooncakes come in a set of four. Each four-piece traditional and eight-piece snowskin box is designed to hold a wine bottle once it's emptied—perfect for your next picnic in style! 
Other highlights include snowskin flavours such as Signature Black Sesame Paste ($72.25, U.P. $85), Gryphon Green Tea with Melon Seeds ($72.25, U.P. $85), and Amalfi Limoncello and Basil  ($73.95, U.P. $87), which are sold as a set of eight. If you prefer variety, you can try them all in one sitting with the Regent's Snowskin Collection set ($76.50, U.P. $90), which comes with eight snowskin mooncakes, all in different flavours.
From now until 21 September, enjoy 15% off all four-piece baked and eight-piece snowskin mooncake sets!
---
7. Sheraton Towers Singapore's mini mooncakes
---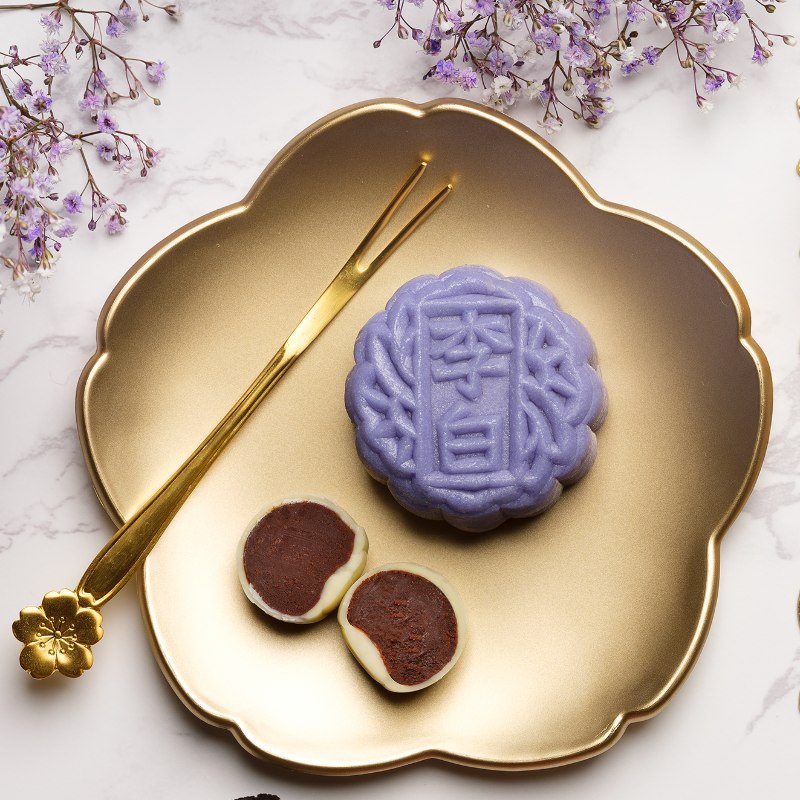 The great thing about mini mooncakes is you don't feel like you're over-indulging. This one's for all the dark chocolate fans out there: Sheraton Towers Singapore has Mini Snow Skin Sea Salt Truffle Dark Chocolate Mooncakes ($61.20, U.P. $72). Each box comes with eight mini mooncakes, which are made with reduced sugar lotus seed paste, truffle, sea salt, and dark chocolate for a rich and complex flavour.
If brown sugar and mochi are right up your alley, try the Mini Snow Skin Brown Sugar Mochi Mooncakes ($61.20, U.P. $72), which consist of reduced sugar lotus paste, truffle, mochi, and brown sugar. Another trendy option is the set of Mini Salted Egg Custard Mooncakes ($68, U.P. $80) for that buttery, sinful salted egg flavour we all love! 
From now till 17 September, enjoy 15% off all Sheraton Towers Singapore mooncakes! 
---
8. KELE's alcoholic mooncakes
---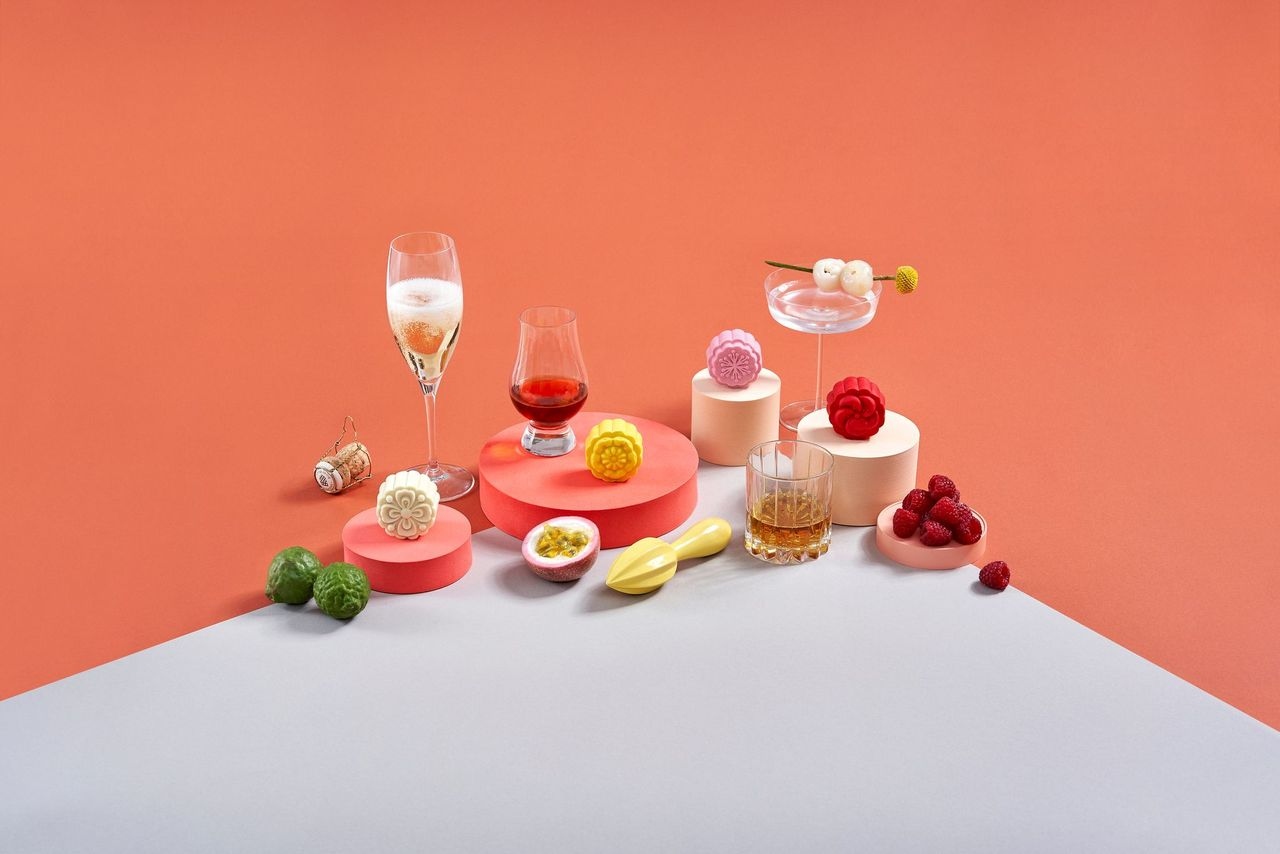 If you're not a fan of durian, try the Boozy Tropical Combination Box ($59.50. U.P. $70) from KELE. The set consists of four alcoholic and four fruity snowskin mooncakes, namely Lychee Martini, Passionfruit Cognac, Yuzu Champagne, Raspberry Whisky, Avocado Macadamia, Pink Guava Ume, Sudachi Caramel, and Mango.
For something to please the parents or in-laws, go for the Double Yolk White Lotus Traditional Mooncake set ($57.80, U.P. $68). These mooncakes feature creamy white lotus paste with double golden salted egg yolks, nestled within golden-brown baked skin. This treat is also low in sugar, so you can indulge without the extra guilt!
Enjoy 15% off all mooncakes till 21 September!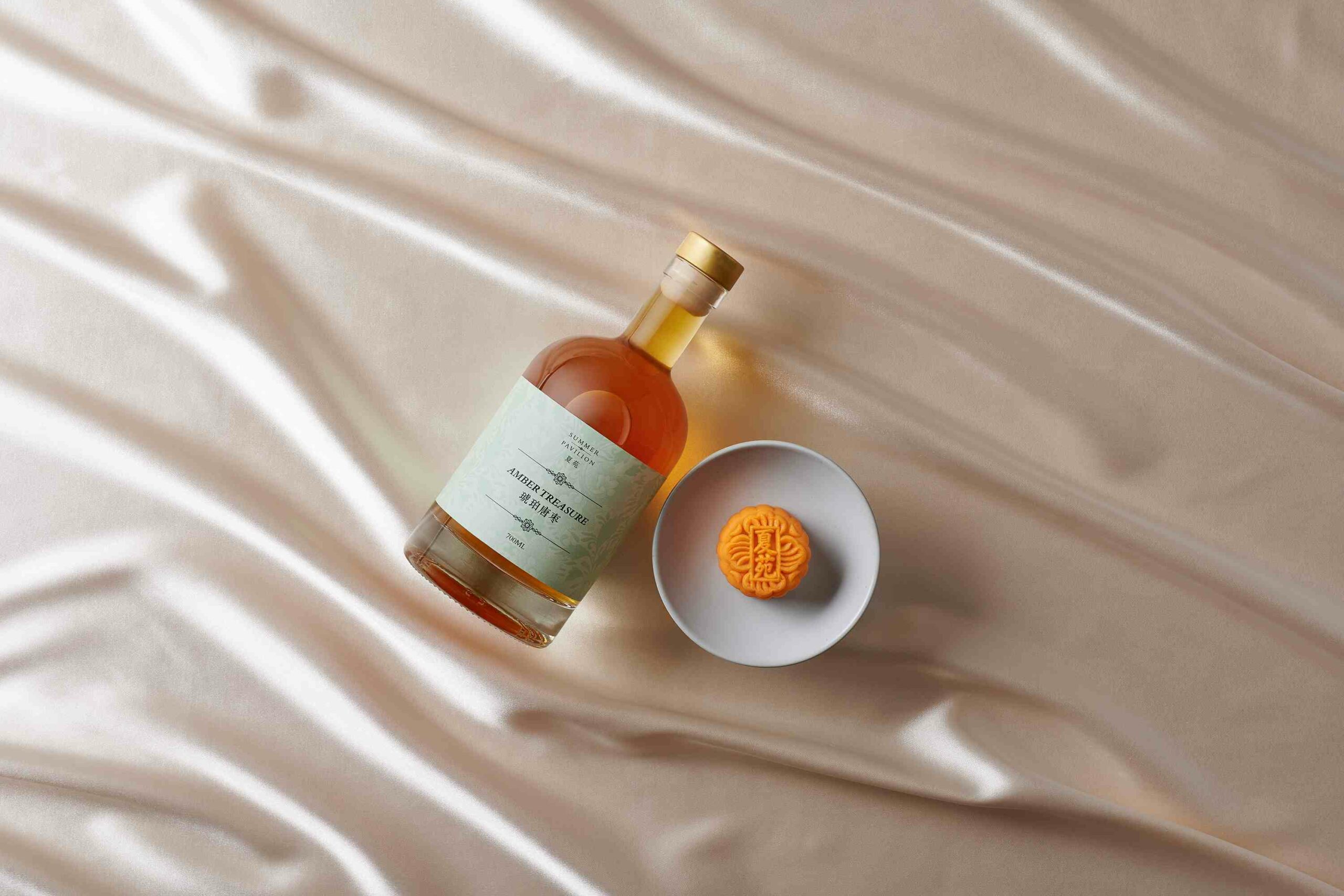 And that's not all! From now until 21 September, you can enjoy 25% off all mooncakes from The Ritz-Carlton Millenia, Singapore. Must-tries are the snowskin variations, including the Mini Snowskin Amber Treasure set ($58.50 for eight, U.P. $78), a cocktail-inspired number featuring red date-infused liquor and house-blend vermouth. 
Also, take 50% off the set of 4-piece Mao Shan Wang Durian Mooncakes ($69, U.P. $138) and 4-piece Sultan Durian Mooncakes ($44, U.P. $88) from Four Seasons Durian, from now till 19 September. 
---
Shop eCapitaMall mooncakes online
---
With more than 30 mooncake brands to shop from the eCapitaMall site, you can conveniently browse online without leaving home! On top of that, you'll be entitled to a $15 or $50 eCapitaVoucher when you spend a minimum of $120 or $400 respectively on mooncakes. Terms & Conditions apply.
This post is brought to you by eCapitaMall.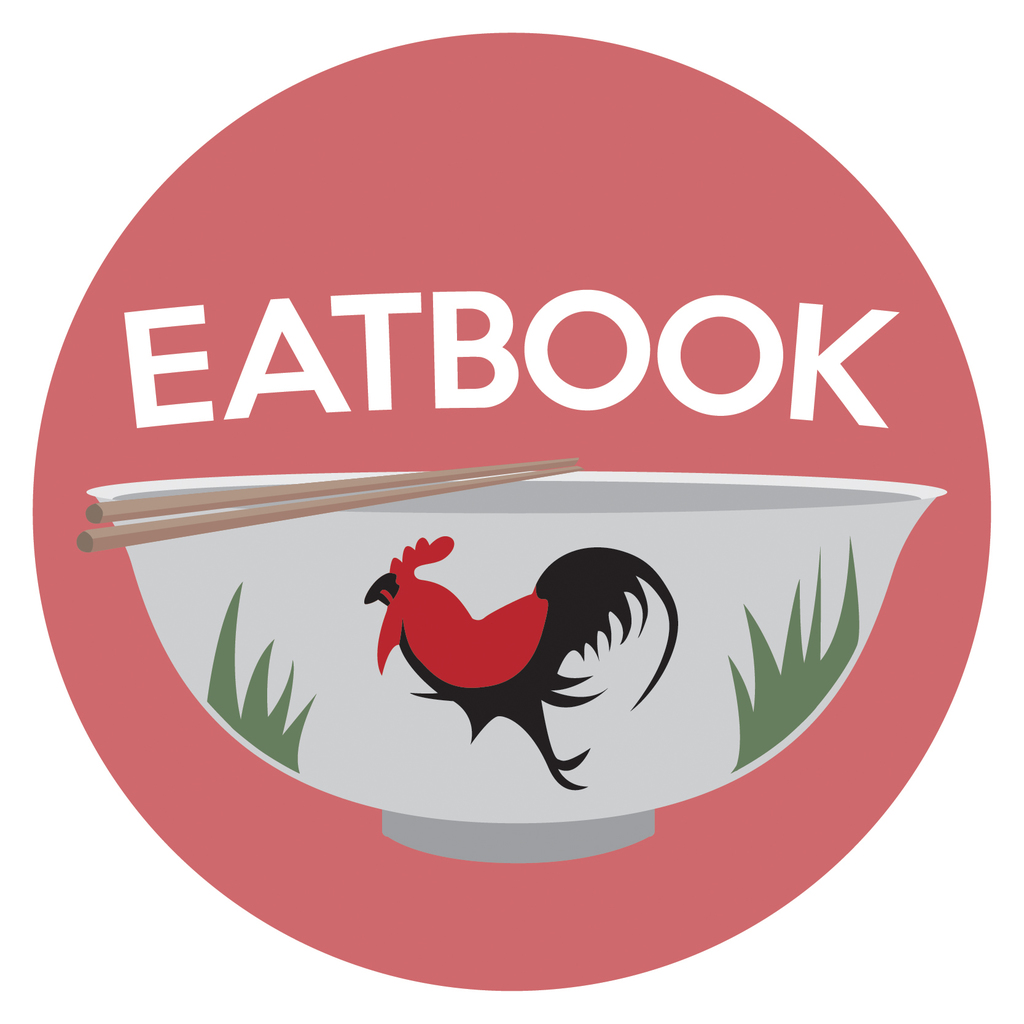 Drop us your email so you won't miss the latest news.