Egg Prata with Fish Curry Potato Chips by F.EAST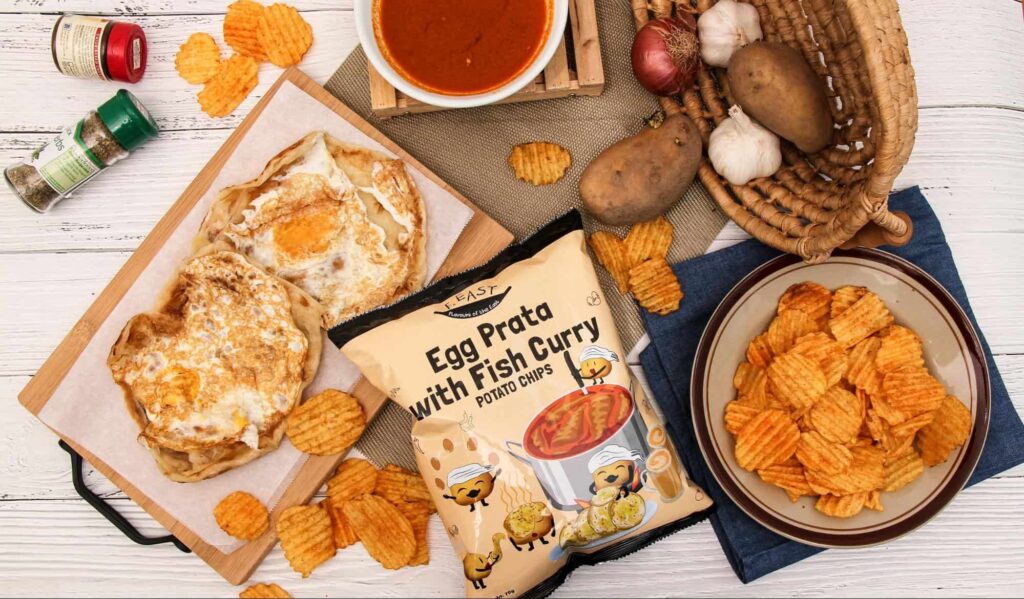 If you thought Hainanese chicken rice and laksa potato chips were insane, get ready for this new Egg Prata with Fish Curry Potato Chips by Flavours of the East, or more commonly known as F.EAST.
Disrupting the snack industry once again, the chip is said to taste like Singapore's all-time favourite supper dish: prata. And not just any prata might I add; it's specifically egg prata. Call me lame, but I found it funny how they decided to choose egg prata over kosong. This clearly shows the amount of R&D they went through to decide that egg prata with fish curry made for a better snack.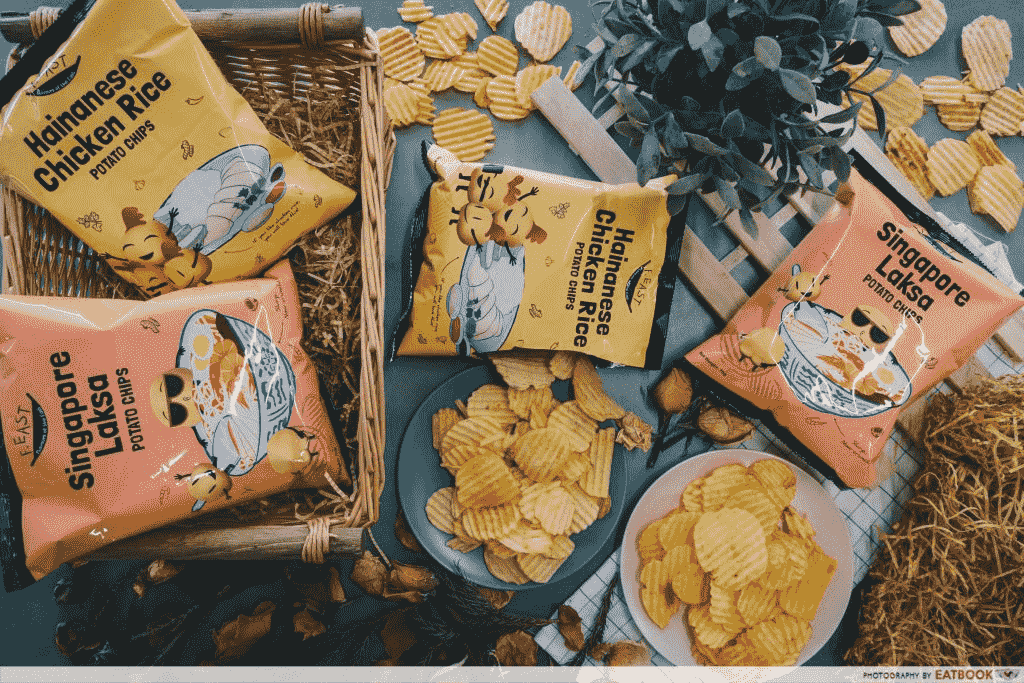 While I have yet to try this unique potato chip, my expectations are set high as both the Hainanese chicken rice- and laksa-flavoured potato chips by F.EAST were 100% legit. The former carried a strong fragrance of ginger sauce, while the latter had a pronounced fragrance of coconut milk, hints of dried shrimp, as well as a subtle spicy kick at the end.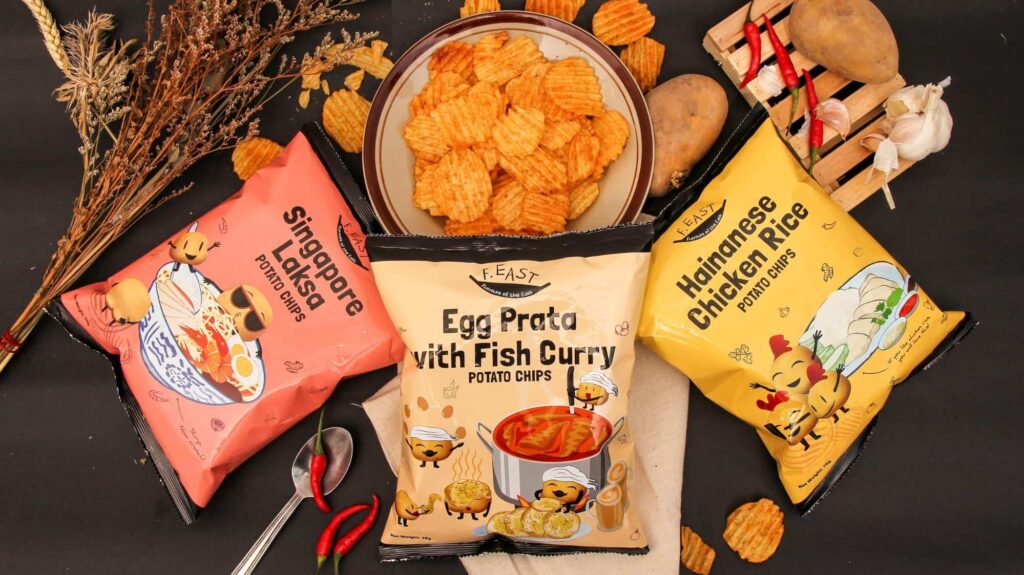 The crinkle-cut potato chips will be sold at Raffles Xchange (Basement 1) from 10 to 21 September 2018, and will be priced at $3 per packet.
If that sounds too pricey for you, you can rally orders from your loved ones and head down there on the first four days to get it at a promotional price of $10 for four packets.
No time to head down to the CBD? Don't fret, as online grocery store Redmart will also be stocking the new flavour at the same time from 10 September onwards. Thereafter, the potato chips will be available islandwide at 7-Eleven and Giant from 22 September onwards, and NTUC Fairprice from 4 to 10 October 2018.
5 Unique Local Snacks Available In Singapore Like Chicken Rice Potato Chips