---
Emporium Shokuhin Presents A Gastronomic Adventure
---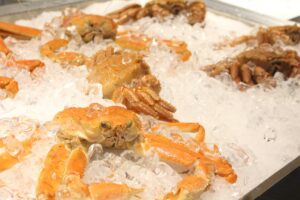 If there's anything Singaporeans will never tire of, it's Japanese food. Which is why I think this latest Japanese supermarket in the new wing of Marina Square will be a great hit here. Emporium Shokuhin is a brilliant epicurean concept that integrates a Japanese gourmet grocer with a live seafood market, beef dry-ageing facility, and eight exciting dining concepts.
If you're a lover of all things Japanese, hang onto your wallets when you visit this one-stop Japanese food haven because you'll be swiping your credit faster than you can say "Sashimi".
---
Highlights of Emporium Shokuhin
---
Live Seafood Market
---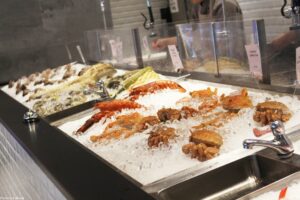 Their live seafood market features an extensive range of imported oysters, dungeness crabs, Alaskan king crabs, geoduck, and clams. Prices vary according to market changes overseas, but given the quality of seafood you get here, you can be sure you're in for a good deal.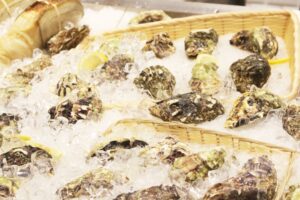 Can't resist the temptation of buying a dozen of oysters to take home? We feel you, because that's how we ended up lugging a whole bunch of fine de claires home! Although this is primarily a take home concept for now, plans are in place to allow people to select the seafood of their choice here, and consume it directly in one of their restaurant concepts at Emporium Shokuhin.
---
Dry-Ageing Facility
---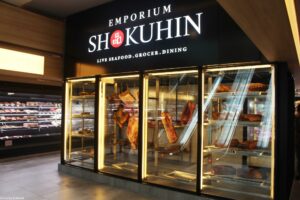 As you descend down the escalator into this newfound territory of all things yummy, be awestruck by the display of bone-in meats ageing in Emporium's special in-house ageing facility. This section is definitely a carnivore's carnival with this impressive selection of marbled meat. They carry every possible cut imaginable from Australia, Japan, and America. The award-winning A5 Miyazaki beef imported directly from Japan is a definite buy!
---
Japanese Groceries & Ehime Specialty Corner
---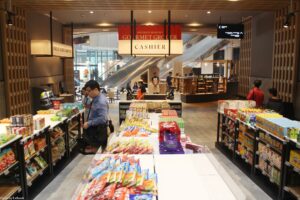 Besides the fresh produce available, Emporium Shokuhin also stocks up on all sorts of Japanese snacks and confectionary, making this a one-stop food haven for Japanese products. They also have specialty products from the Ehime prefecture like citrus marmalades and juices you won't be able to find elsewhere.
---
Eight Dining Concepts
---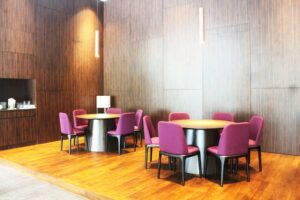 If you're feeling hungry from gorging your eyes out on the marvelous array of food, fill your bellies at any one of their eight dining concepts. We highly recommend a hearty bowl of Ultimate Seafood Ramen from Burosu Honten, or indulging in the chilled seafood platter at Umi & Vino.
Emporium Shokuhin:
Opening hours:
Live Seafood Market/Aged Beef & Deli: 830am – 9pm
Gourmet Grocer: 1130am – 9pm
Takujo Fine Dining: 1130am – 3pm, 6pm – 10pm
Gyuu+ Yakiniku Grill: 11.30am – 3pm, 6pm – 10pm
Tsukeru Shabu-Shabu: 11.30am – 3pm, 6pm – 10pm
Umi+Vino Seafood Wine Bar: 11.30am – 10pm
Senmi Sushi Sushi Bar: 11.30am – 10pm
Burosu Honten Gyoza & Ramen: 11.30am – 10pm
Kohi-Koji Café & Bakery: 8.30am – 8.30pm
Ready-To-Eat Section: 11.30am – 9pm
Address:
6 Raffles Boulevard, #01-18 Marina Square, 039594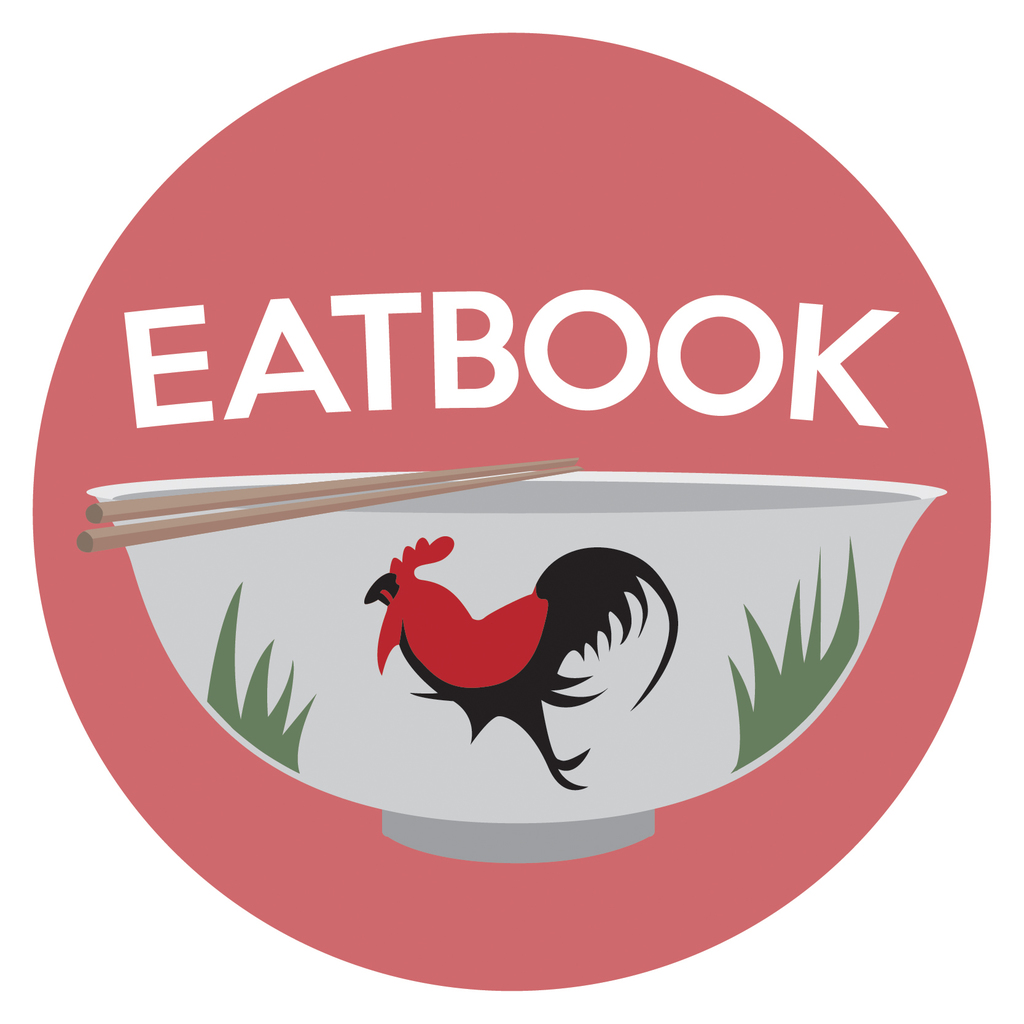 Drop us your email so you won't miss the latest news.