---
Bar food with Italian pizzaz
---
In a world where gastro bars are popping up around every corner like the annoying critters in your favourite whack-a-mole machine, Erwin's Gastrobar seeks to set itself apart with a brand new menu. The new menu reflects modern and alternative takes to traditional Italian dishes while using premium cuts of meat and some of the freshest seafood available.  
---
Appetizers
---
Pork Cracklings ($6)
---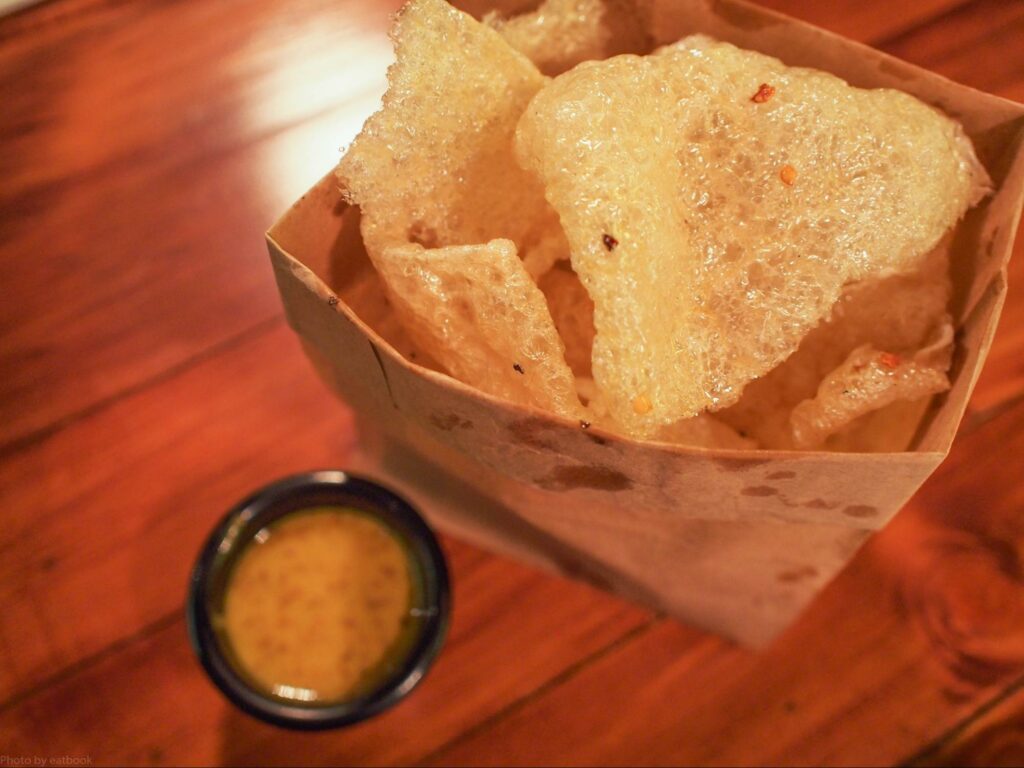 Don't be fooled by its basic appearance. These babies take 3 days of drying, boiling, even more drying and finally frying to achieve this crusty and delicious texture. As you'd expect when you hear about deep fried pork, these are savoury and delicious.
They are so crusty your neighbouring table will probably hear you and glance enviously at you and your new found lovers.
---
Beef Sliders ($13.50)
---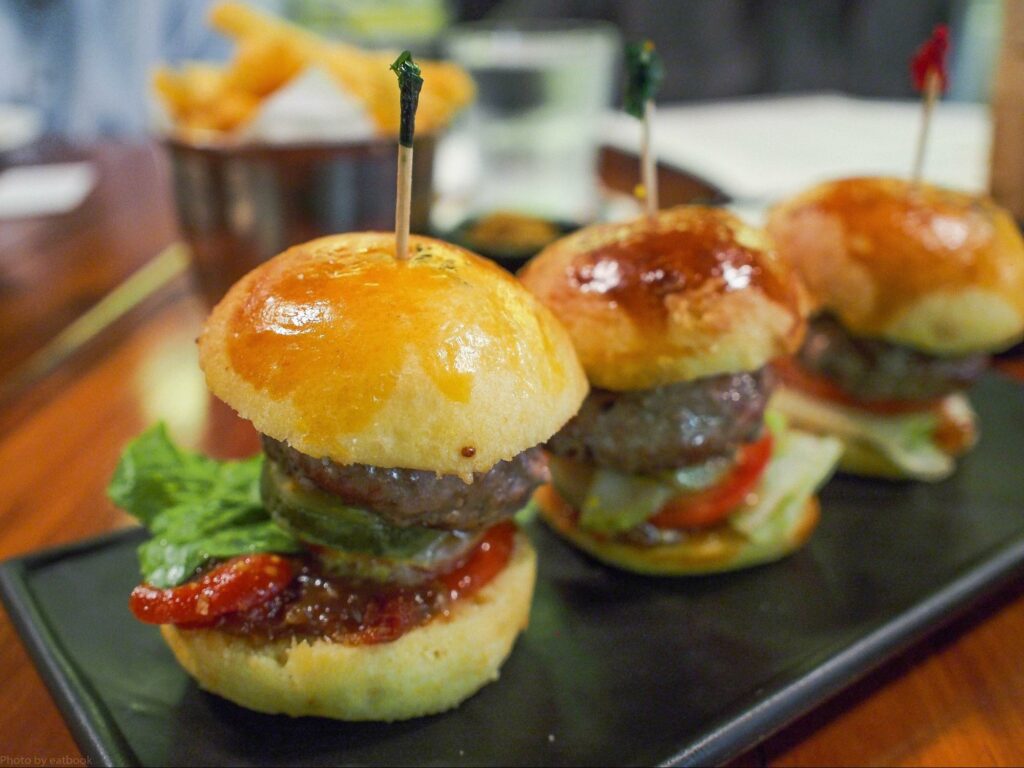 You know a restaurant takes its food seriously when you find out they make their burger buns in-house. Popping these sliders unleashed a barrage of flavours. From the beefy, juicy patty to the sweet tomato and onion chutney, the sliders don't disappoint. Instead, they cry out for a second order.
---
Mac & Cheese Balls ($11)
---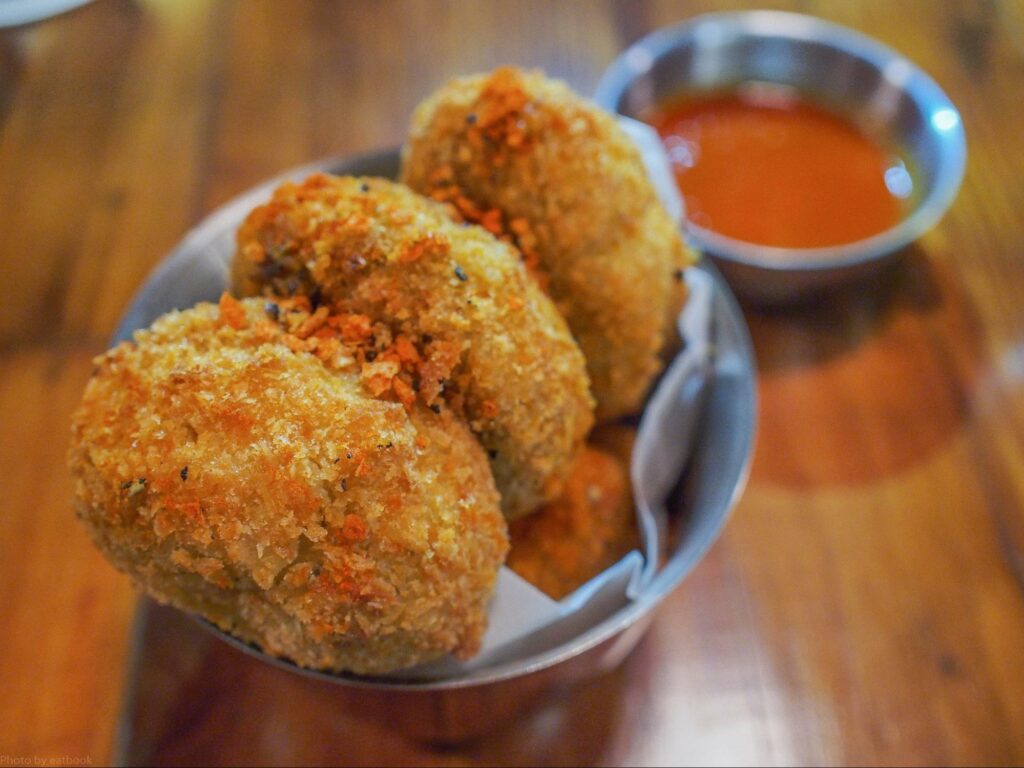 This fun take on an Italian-American classic is breaded and deep fried for maximum texture and flavour. As a fan of mac and cheese, I love this idea. It's like having the crusty bit on top all over. The cheese was mild but savoury, and the accompanying tomato dip did a great job cutting through the heaviness of the balls.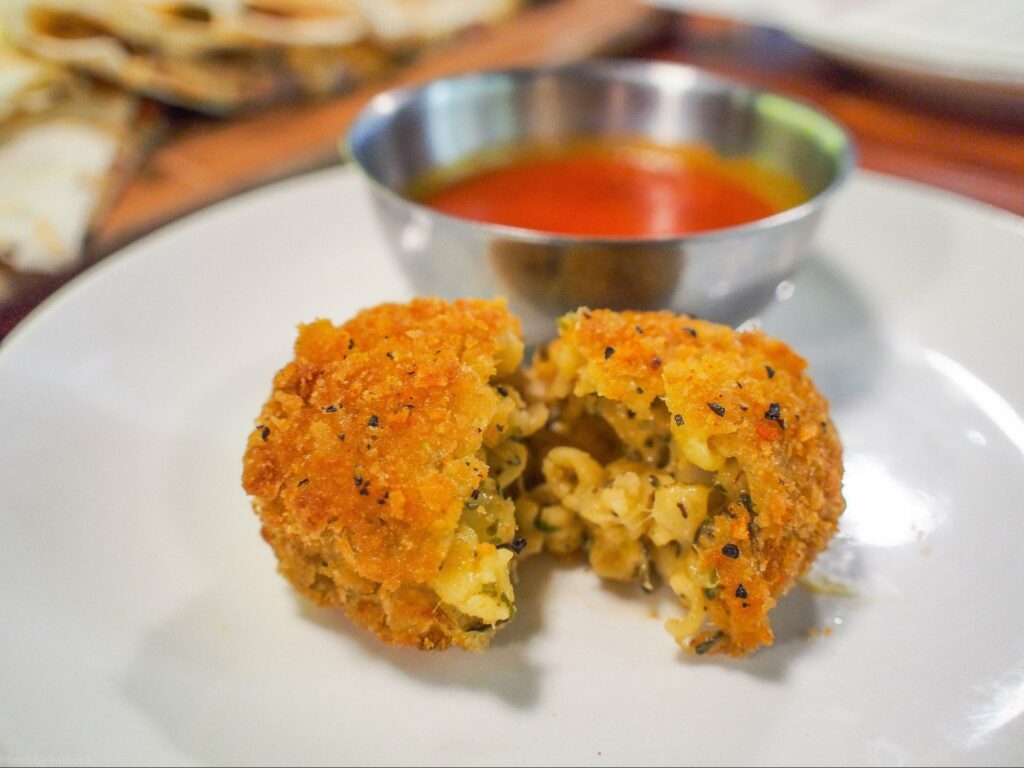 ---
Fried Gnocchi ($8.50)
---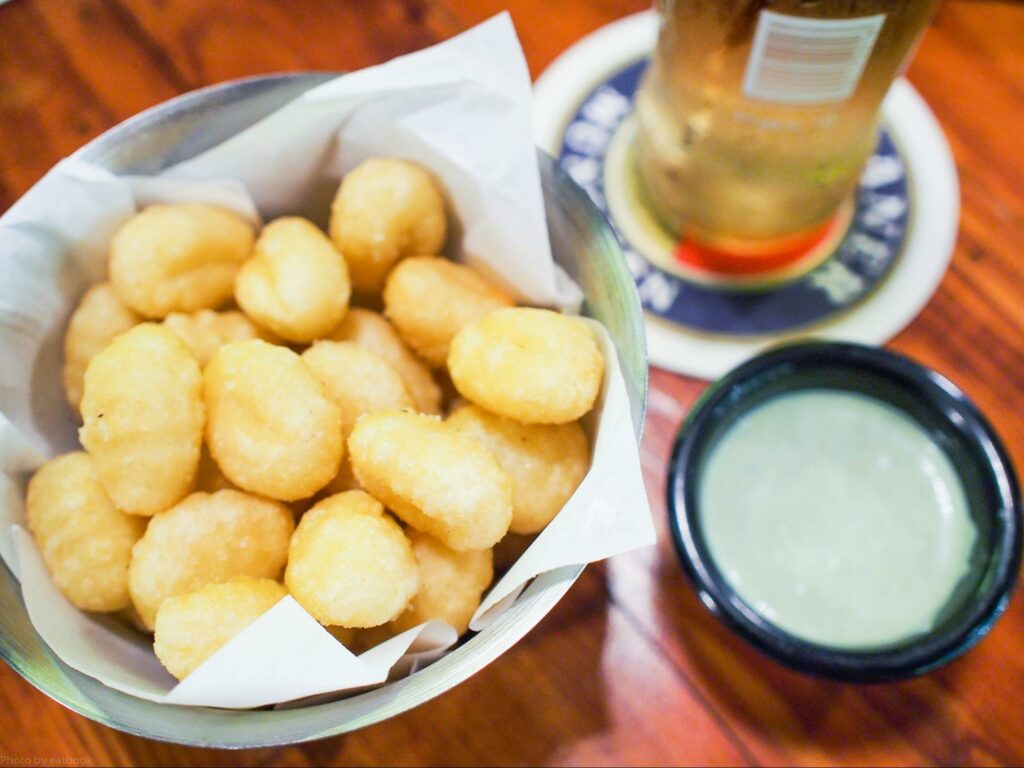 These crusty and chewy potato bites are plain on their own, but the basil ricotta dip adds a sweet, herbaceous lightness to the otherwise hefty gnocchi. It's a fun bar bite, and  they chewy and crunchy texture is sure to please beer guzzlers out there looking to fill their mouths in between gulps.
---
Salad Medley ($10)
---
As someone who considers salad to be rabbit food much like this guy;
I usually avoid them at all cost. You'll be happy to know though that you can top up you rabbit chow with a selection of meats including prosciutto, tuna, steak and grilled chicken. You'll be able to choose one of three different salad types: Raw, Roasted and Classic.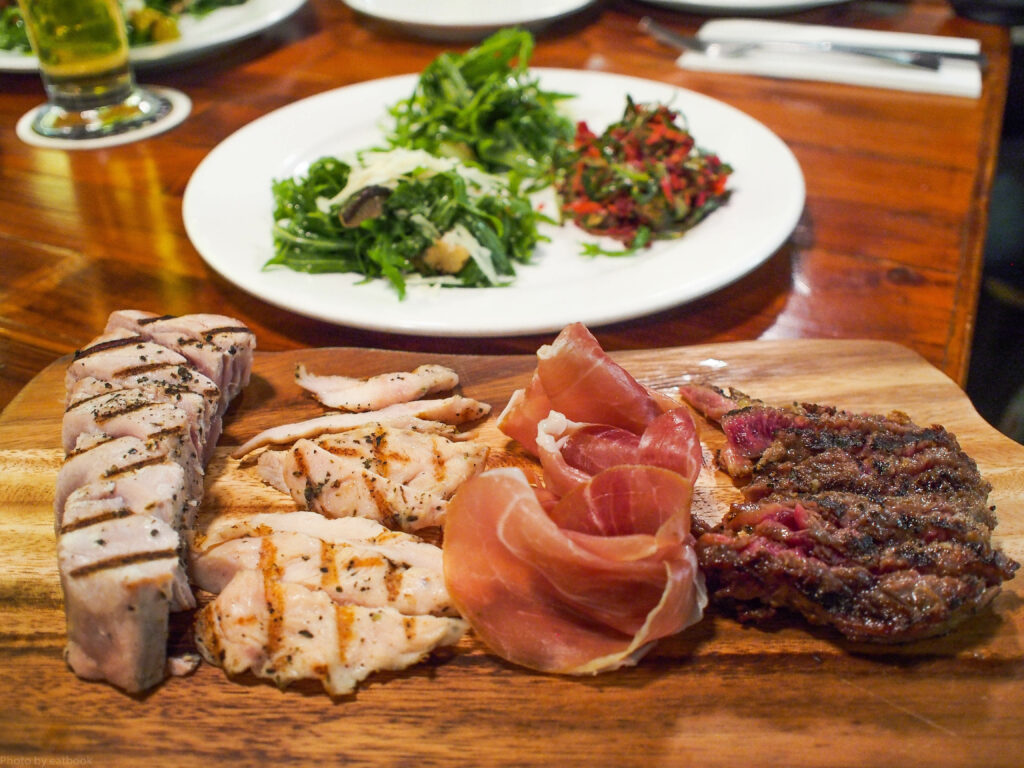 My favourite pick was quite surprisingly the Raw, it was a bright salad that looked as exciting as it tastes (as far as salad goes). The avocado dressing was buttery and grassy adding fresh flavours to the salad without overpowering everything and the beets added sweetness. It was a well-balanced dish and the broccoli didn't hurt either!
---
Main Courses
---
Lamb Burger ($19)
---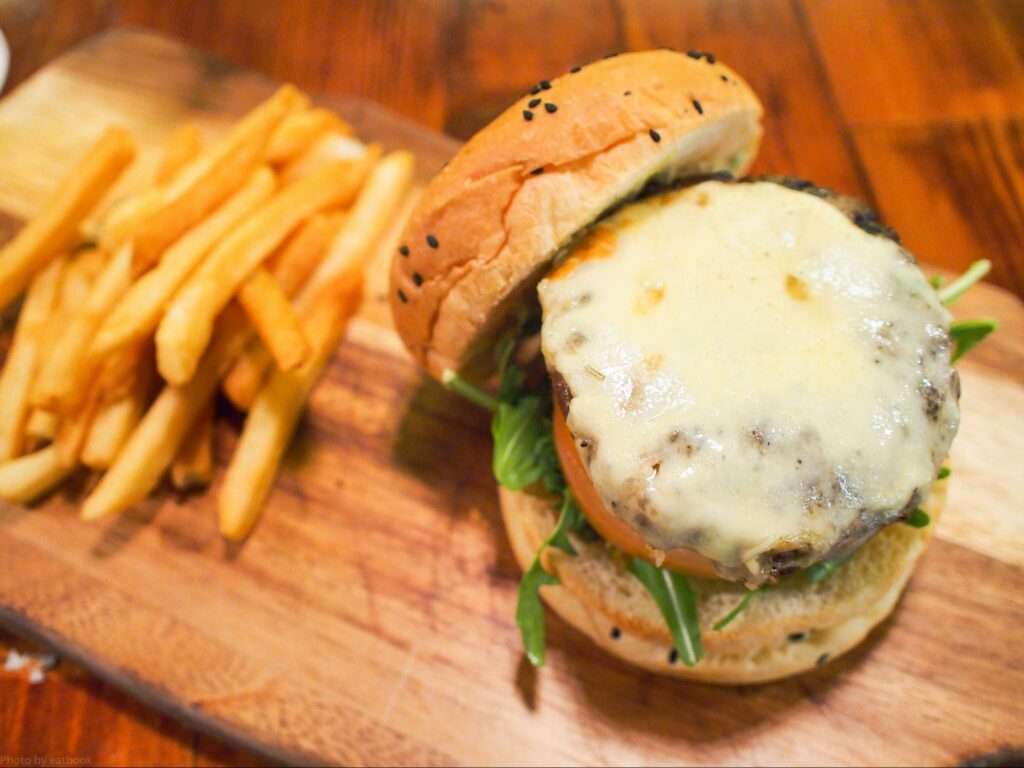 Lamb is a pretty unconventional choice for a burger patty, but it pays off in this case. The danger of lamb is that it might be too gamey alone, but the burger does a good job of balancing that out with the savoury cheese and lamb's life long friend mint, in pesto form.
Taken together, they balance each other out and the perfectly cooked patties delivered the home run with its juiciness.
---
Crayfish Risotto  ($18.50)
---
We were excited to try this dish when we saw it on the menu, the idea of a risotto cooked with a seafood stock and fresh crayfish was one we could agree on excitedly. Unfortunately, the risotto was gummy and had a stiff consistency. The crayfish was also chewy and overcooked.  
---
Dessert
---
Mocha Mousse ($3.50)
---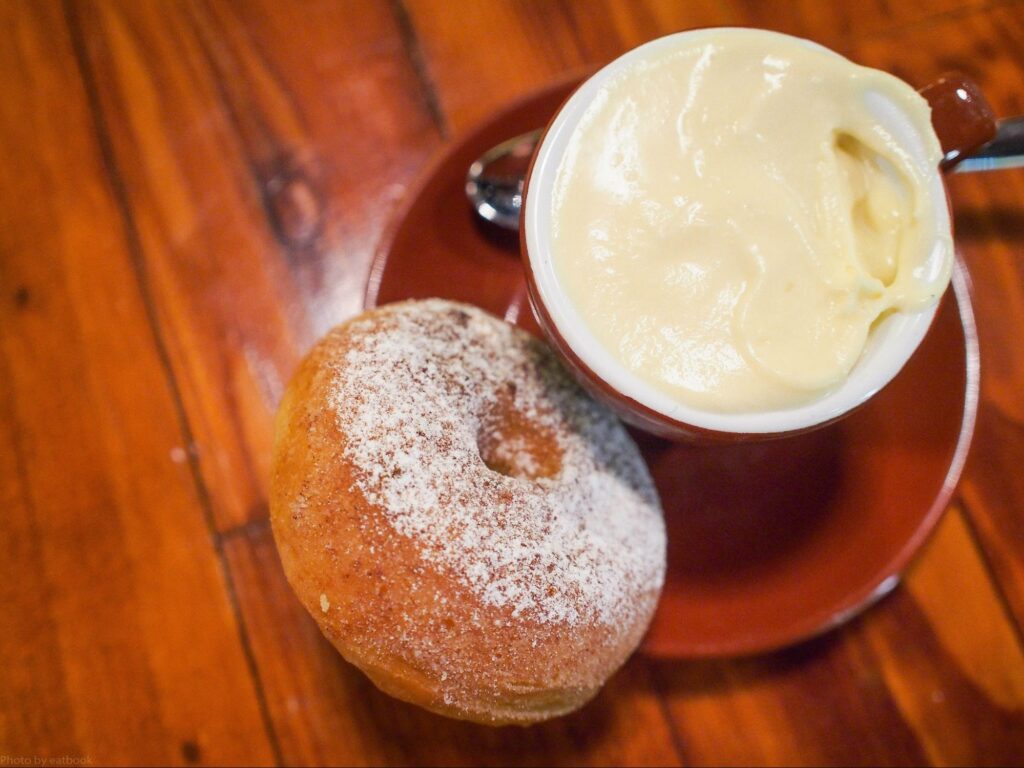 Erwin's dessert offerings may be a little scarce, but this particular one stands out. A freshly fried powdery doughnut is served alongside an earthy mocha mousse. Taking them together is a mixture of warm and cold, as well as earthy and sweet. If that sounds like a good time to you, order it! It's only $3.50 after all.
---
Cannoli ($9.50)
---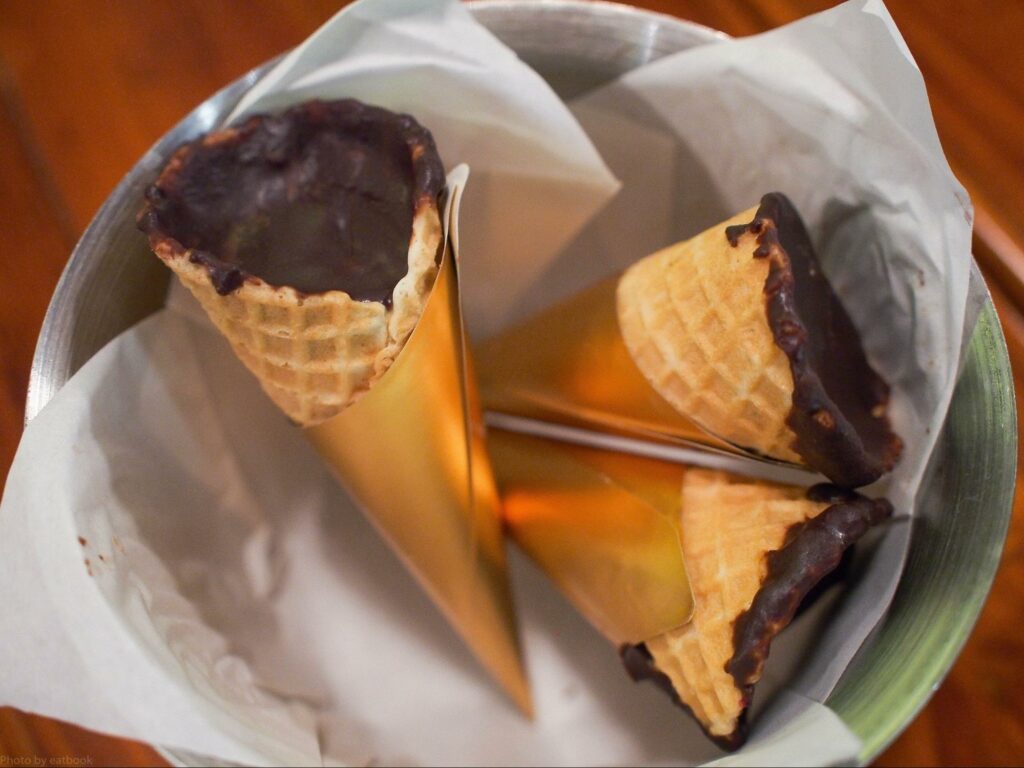 Erwin's plays up the classic Italian dessert by swapping the traditional shell with a wafer cone. The insides are filled with light and fluffy mascarpone cheese, strawberries, apricot compote and sealed in with a chocolate ganache.
While it sounds delicious on paper, the flavours came off as too sweet and overwhelming. I'd leave the cannoli and take the doughnut for this particular occasion.
ERWIN'S Gastrobar
Summary
Pros
– Great bar bites
– 10 minutes from Orchard
Cons
– Desserts are hit and miss
Contact
6235 1613
Opening Hours
Mon – Fri: 11AM – 11PM
Sat – Sun: 10AM – 12MN
Address
491 River Valley Road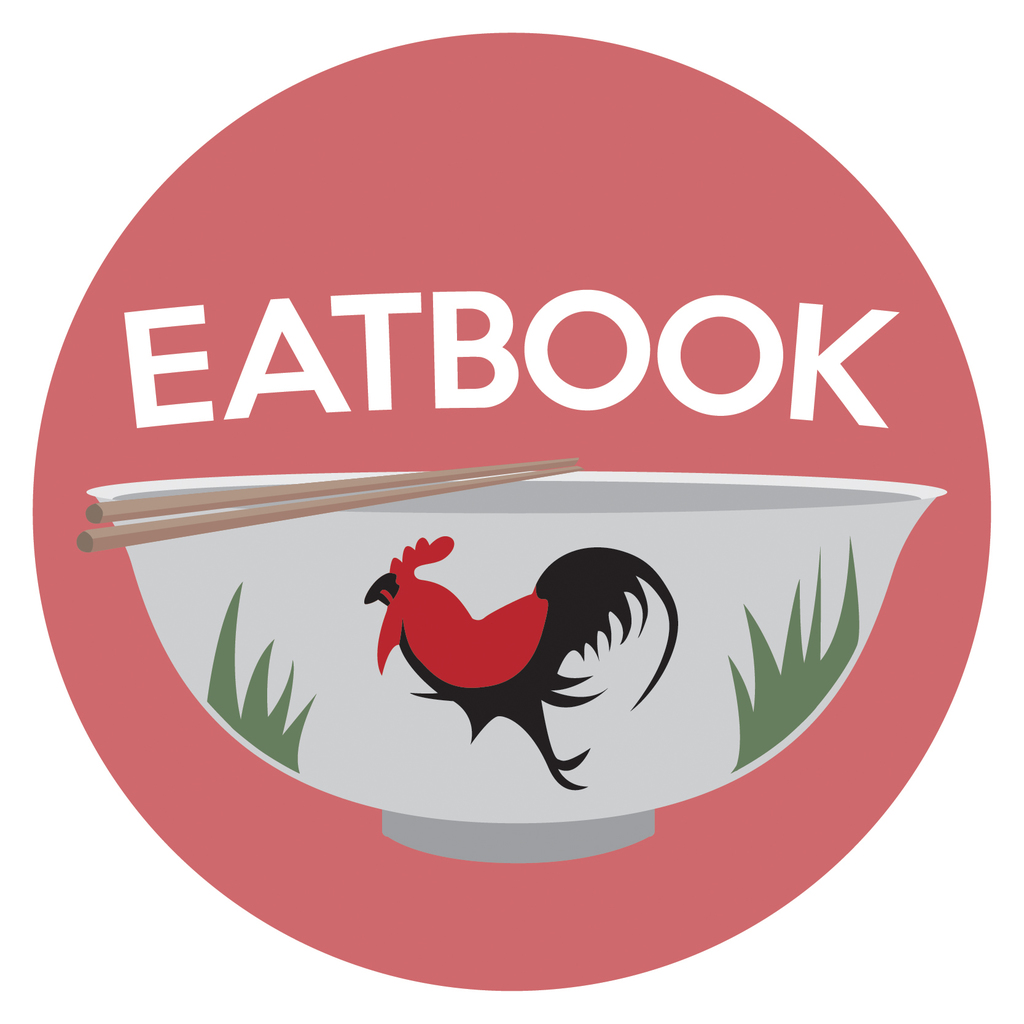 Drop us your email so you won't miss the latest news.