Affordable Christmas delivery and takeaway sets at FairPrice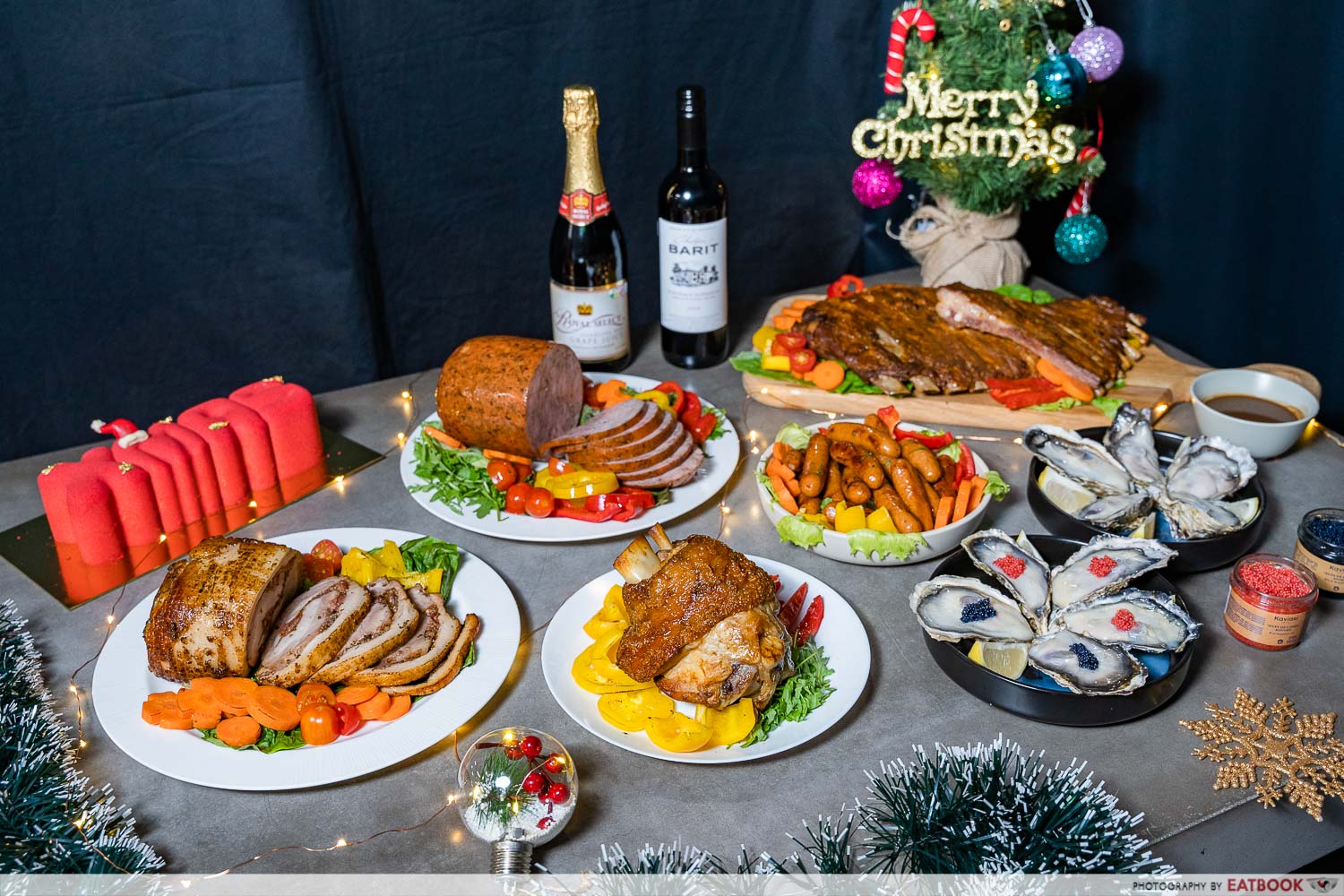 Christmas is the season to be jolly over massive plates of food, but if you're playing host, that sense of joy can quickly be replaced with stress as you juggle buying ingredients and prepping for big meals. Thankfully, FairPrice is stepping in to save the day with their wide variety of wallet-friendly festive sets and ala carte items, adaptable to all kinds of X'mas parties, from the casual potluck, to full-on multi-course feasts. Let us take you through some of our top picks.
For starters, nab their selection of sashimi-grade Murotsu Oysters. Sourced and air-flown from Japan, these juicy, plump oysters are imbued with tons of brine and sweetness. These are best enjoyed on ice, raw. You can choose to clean the shell prior, but that's not necessary.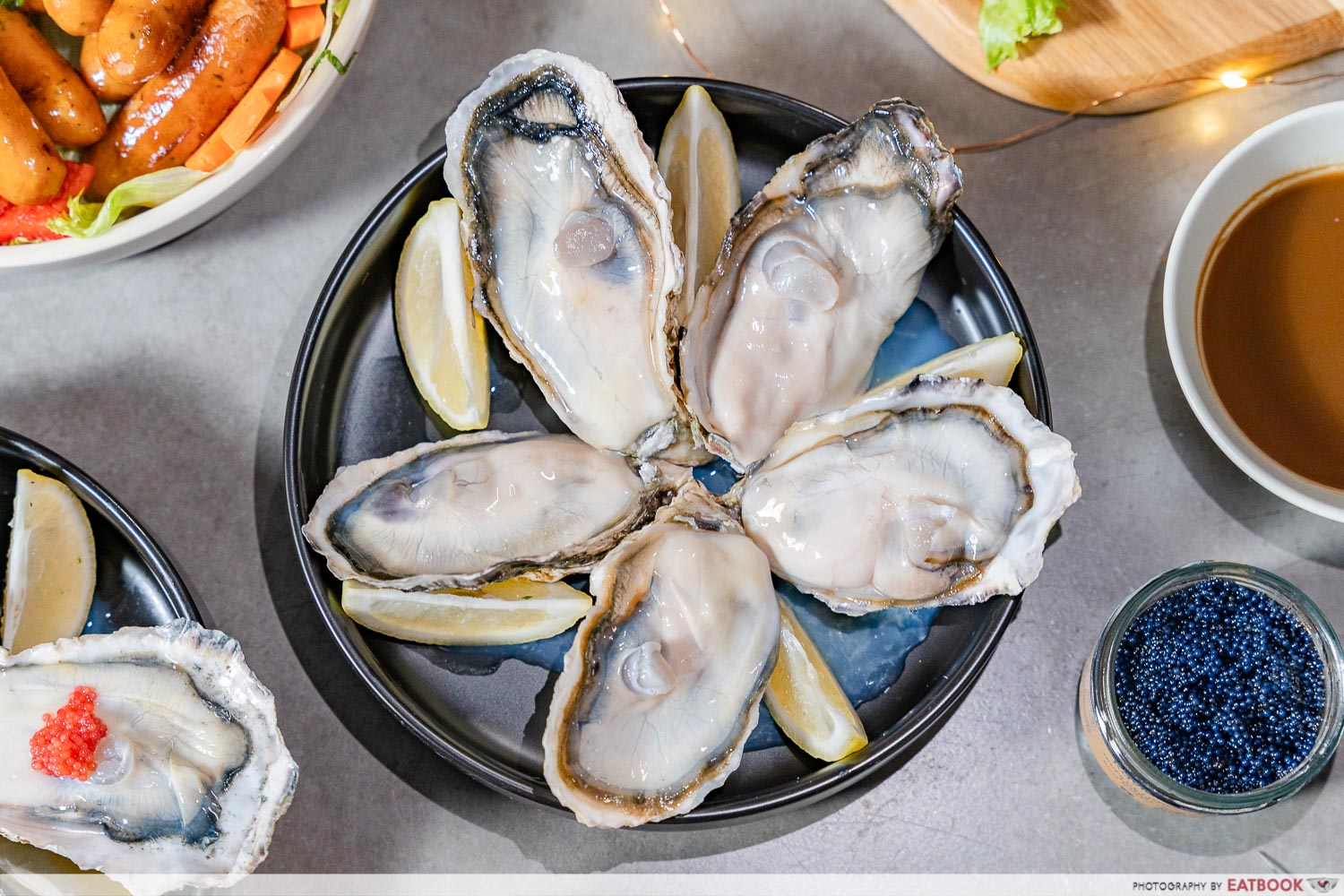 Shuck and plate them right before dinner to preserve their freshness, and avoid dressing them if you're letting them sit on the table for a while. Instead, the experts at FairPrice recommend dressing your oysters just before serving, with a drizzle of lemon juice or Tabasco sauce, so you don't compromise the shellfish's natural goodness. Each pack comes with 12 pieces, priced at $35.95, which makes each oyster cost around $3!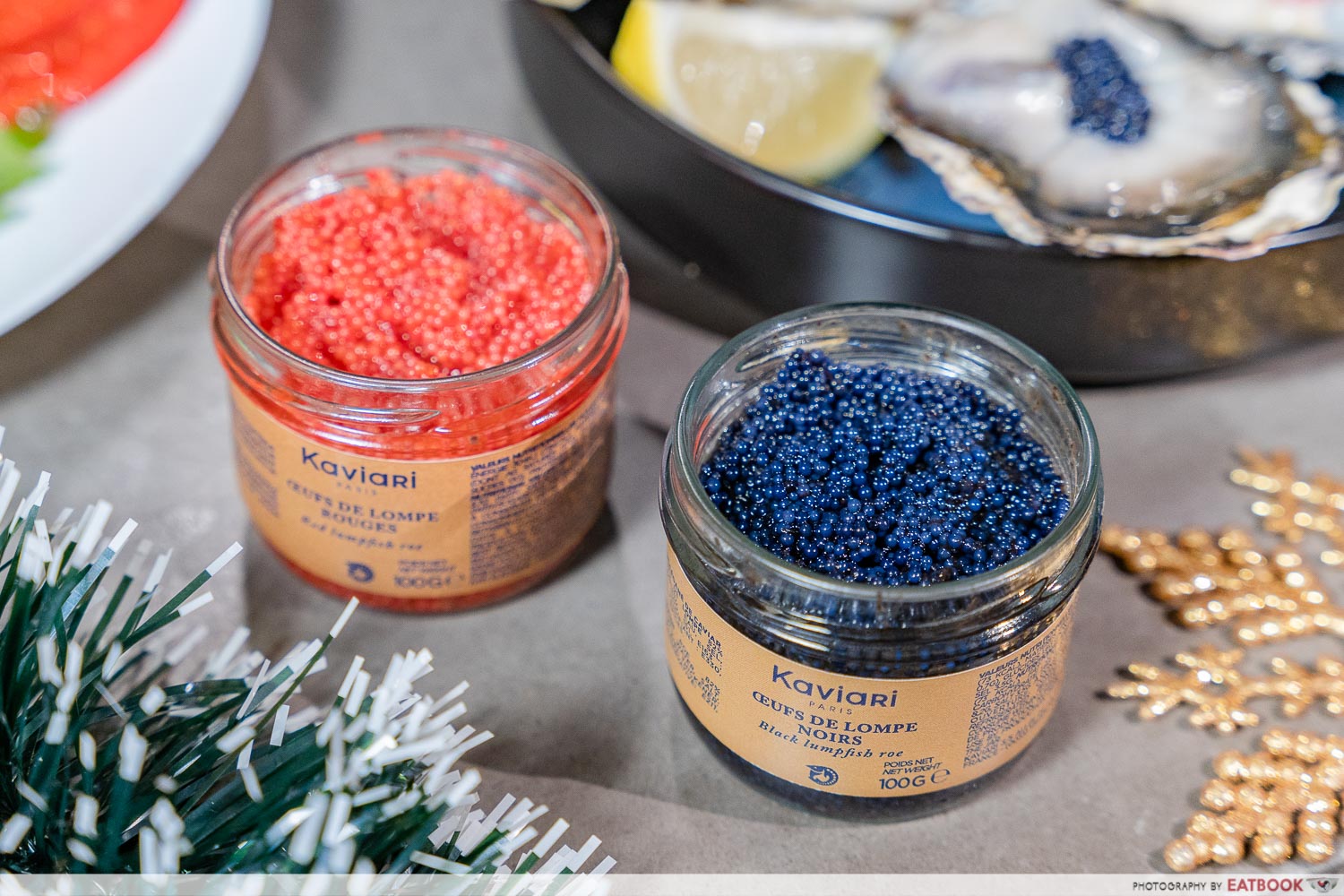 To further jazz it up, you can garnish the oysters with lumpfish roe, or any other dish roe of your choice. Try Kaviari's Red or Black Lumpfish Roe ($11.95 for 100g), full of salty, umami notes that bring an extra dimension to the delicate oyster meat.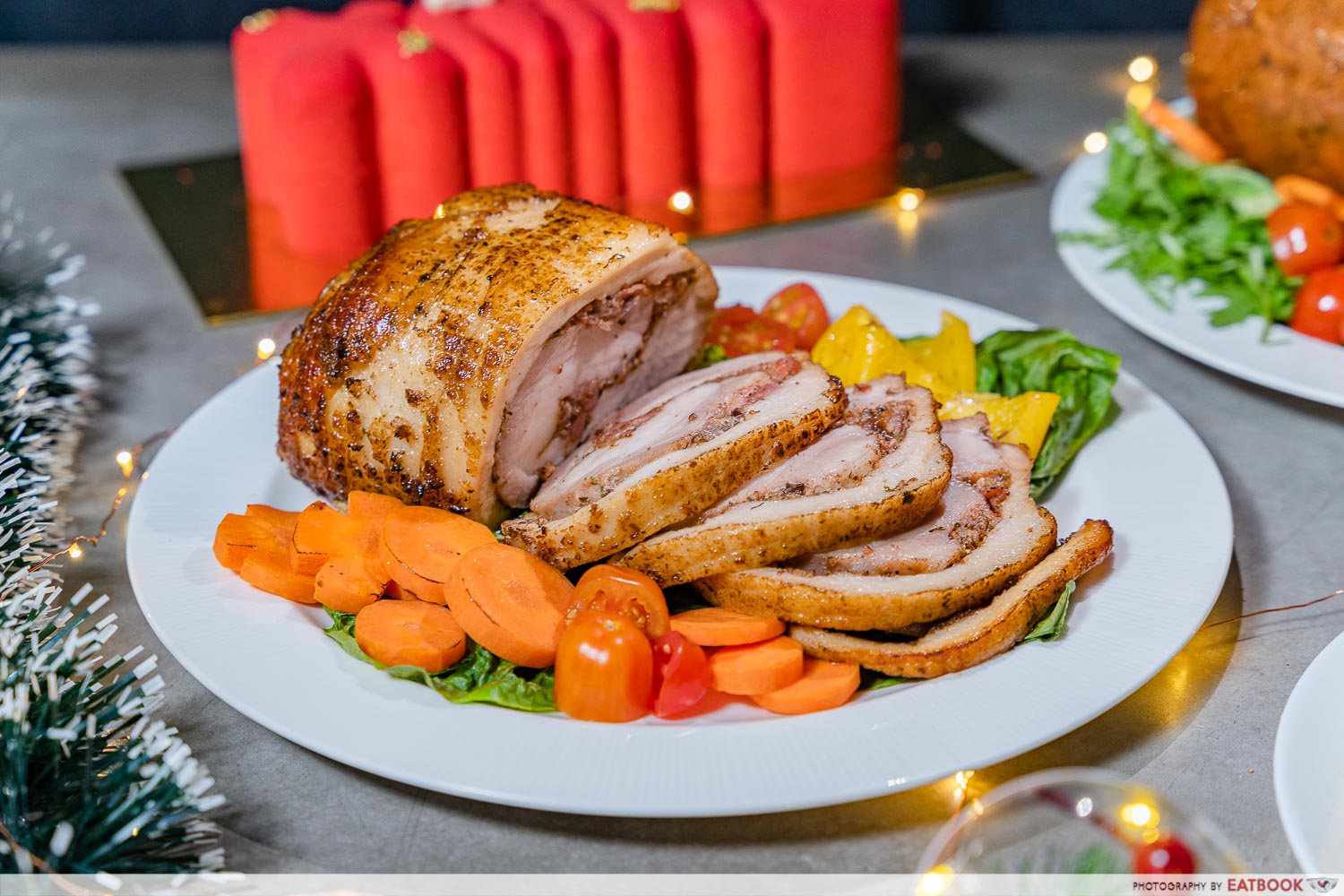 For mains, FairPrice has a broad selection of halal and non-halal roast meats, sides, and bundles to choose from. If you're lost for choice, start by ordering the Roasted Roulade Pork Belly with Apple Wood Bacon & Cranberries ($26). The 1.1kg roll serves three to four. Each slice reveals a whorl of juicy pork belly, crisp skin, a lip-smacking ring of fat, and the sweet-salty combo of bacon and berries.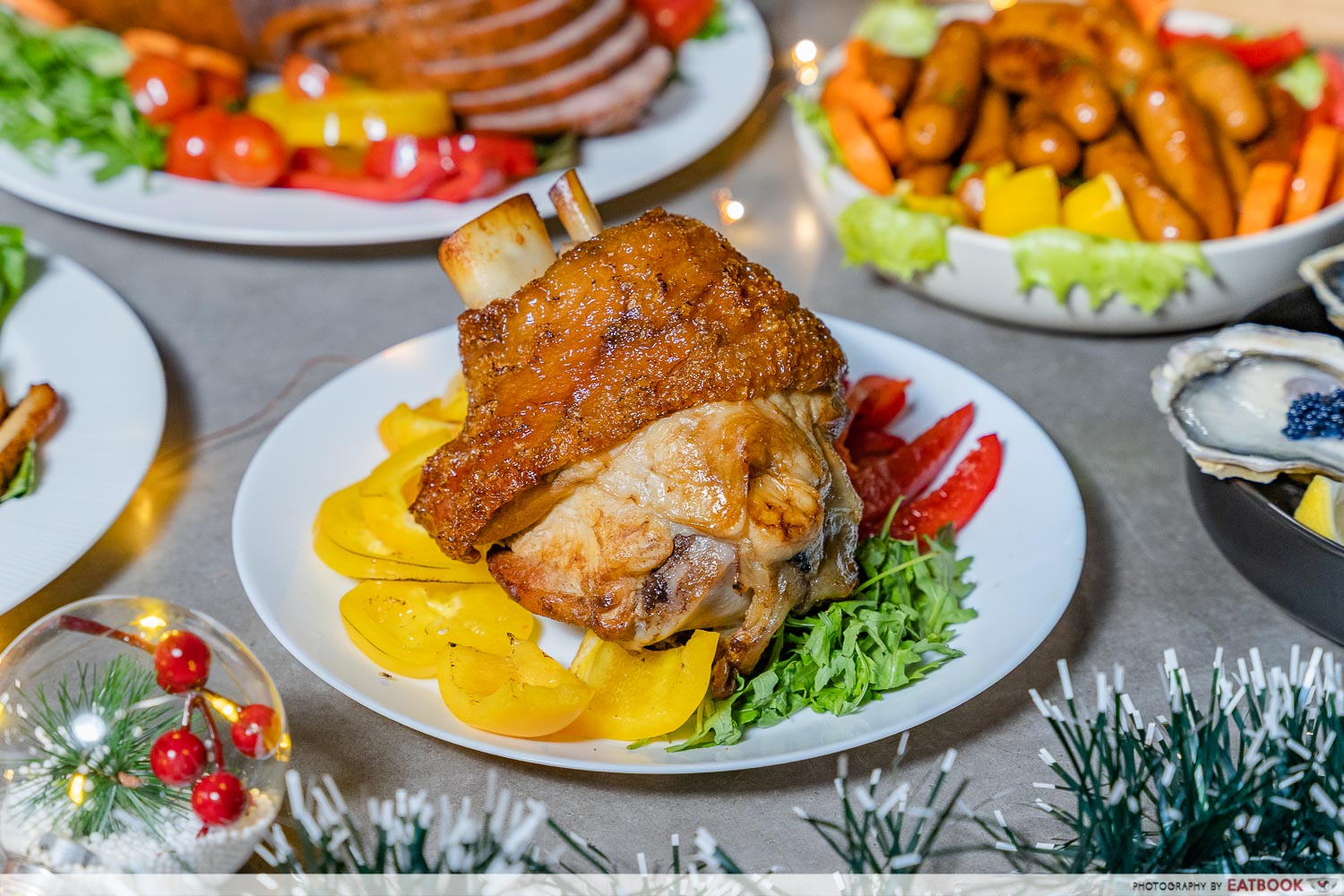 The Kelly's Knuckle Combo ($30.90) is a great option to share with a small- to medium-sized group. The set comes with a 1.3kg whole German pork knuckle, roasted till the crackling is bubbly, and crunches when you bite into it. The set also comes with 500g of Arabiki Pork Sausages and gourmet gravy to serve. Plate this along with some quick and easy roasted vegetables and mashed potatoes for a hearty, satisfying meal.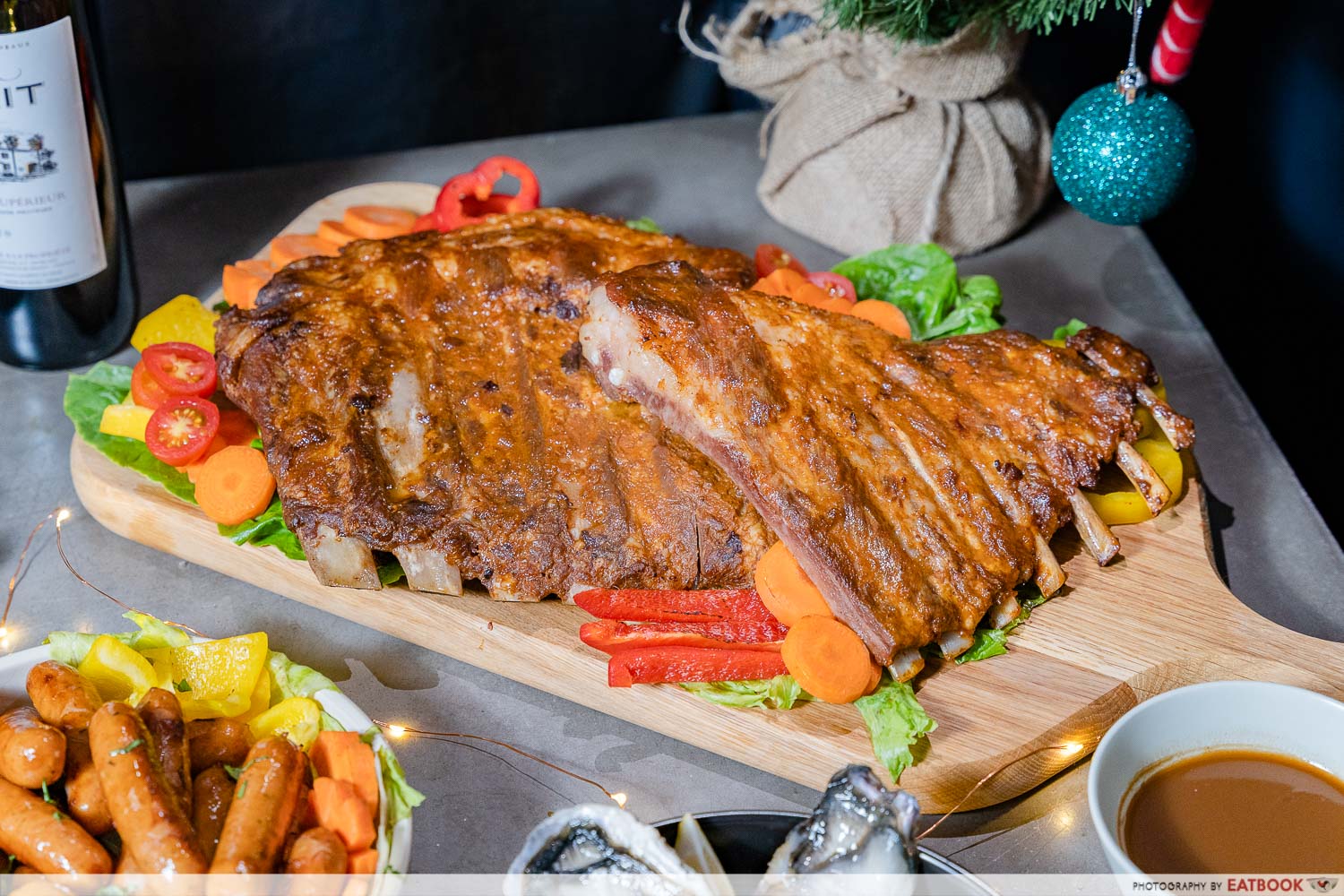 Those looking for centrepieces on the Christmas table can check out the Spanish Iberico BBQ Pork Ribs ($42.50), which feeds four to six. The 1.7kg slab is quite the stunner visually, with glossy, lightly spiced barbecue sauce coating each rib. The meat is well-marinated, and fall-off-the-bone tender.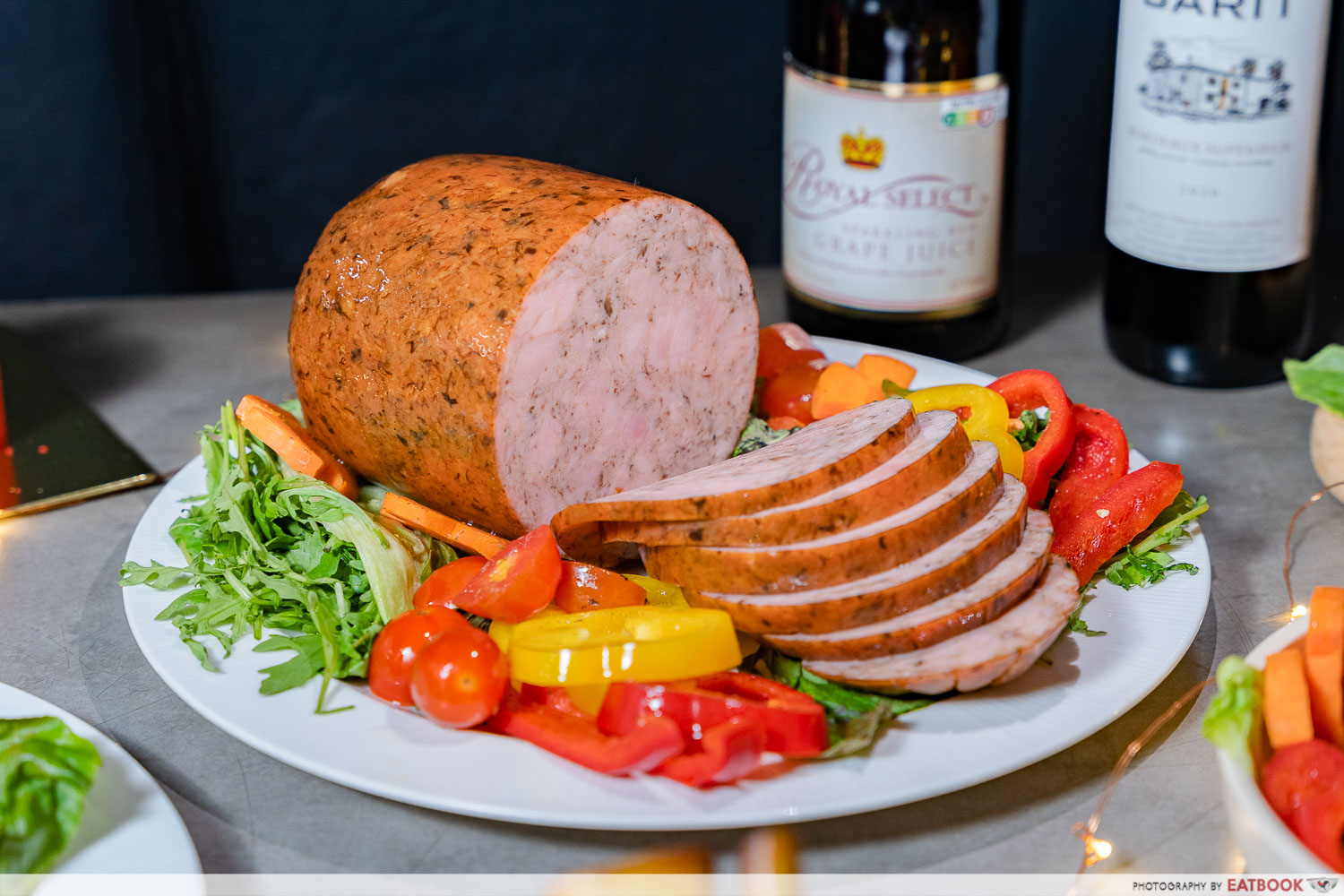 Another option is the Tuscany Truffle Ham ($38.90). Coming in at 1.5kg, this round of ham is laced with Italian herbs and spices, as well as truffle for an aromatic hit. This feeds six to eight, and works fantastically as a main with a dash of brown gravy.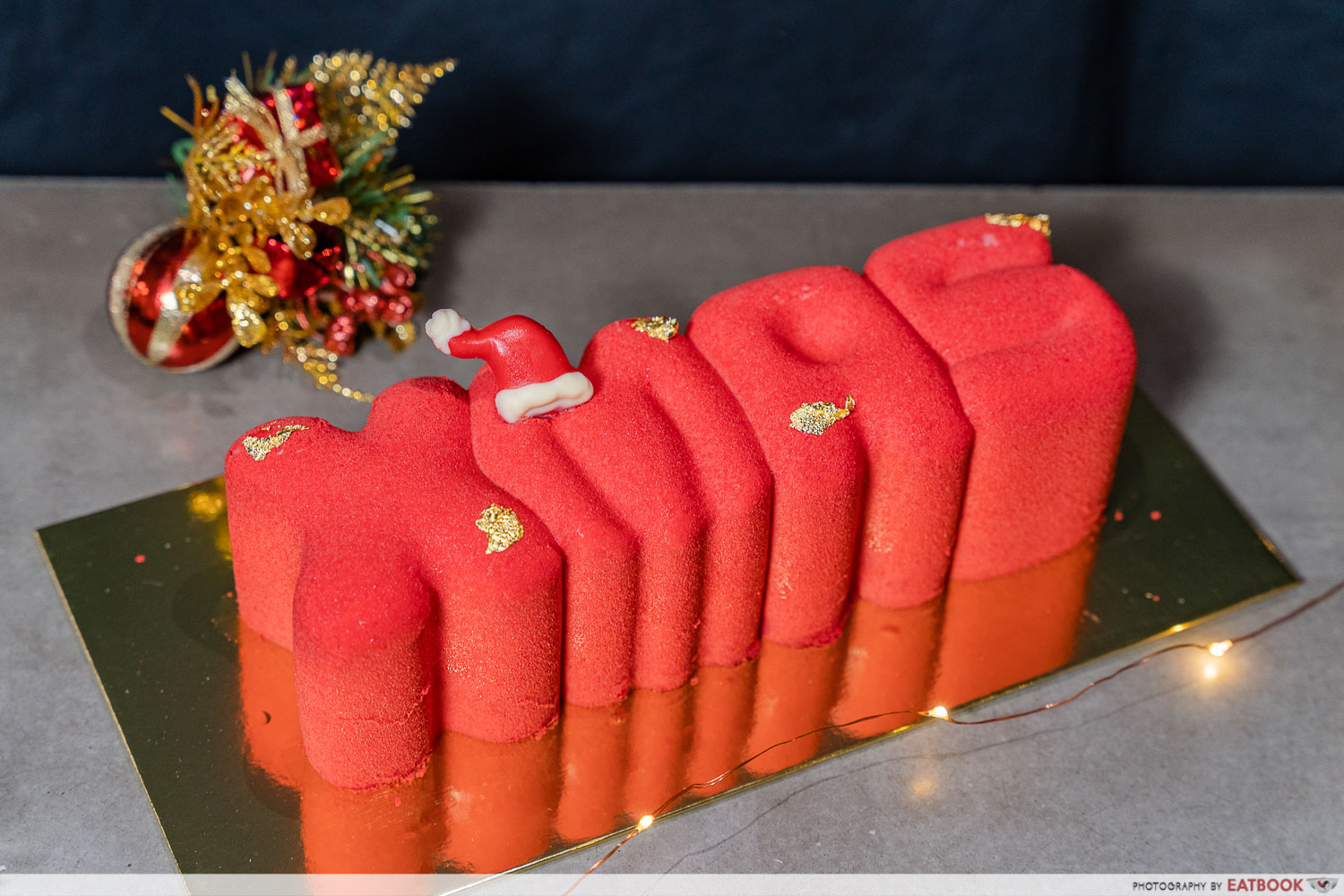 No Christmas meal is complete without a sweet treat to finish, so you'll be glad to know that FairPrice has a selection of log cakes to pick from too. Our personal fave is the Raspberry Pistachio Log Cake ($69), which feeds 10 to 12 with its airy pistachio sponge, raspberry mousse, and raspberry confit. Equal measures fruity and nutty, the cake nods to the traditional flavours of Christmas-time desserts, but avoids being as stodgy as a traditional Christmas pudding.
FairPrice also has curated platters that start from just $30.90, and go up to $113.20. The Classic Combo ($90), which serves up to 15 with a roast turkey, ham, pork knuckle, stuffing, and two sauces, is their bestseller, but there are also halal sets to look out for if you're planning to host your Muslim loved ones over Christmas. The halal combos start at $52.50, swapping out pork for halal beef, chicken, and turkey.
All these and plenty more are available to order via the FairPrice festive online store. You can order online and pick up in-store on the day of your party so the food is fresh, skipping the queue. If you prefer to browse in person before making your decision, or are struck with a last minute purchase, FairPrice has a variety of cash-and-carry deli items at select outlets too.
Photos taken by Jasper Juay and John Lery Villanueva.
This post is brought to you by FairPrice.