FairPrice Japan and Korea Fair
It'll probably be a while until we can travel for leisure. If you're hankering for your favourite Korean and Japanese snacks, you're in luck. Launching today, the FairPrice Japan and Korea Fair houses some of the most popular food, beverages, and snacks from around the region. 
Following their recent Thailand fair, this fair takes place across all FairPrice outlets, including their supermarkets, FairPrice Finest, FairPrice Xtra, Warehouse Club, and on FairPrice online, from 2 to 15 September. To celebrate, we're also giving away a $100 voucher to one lucky reader. Find out more about the giveaway below!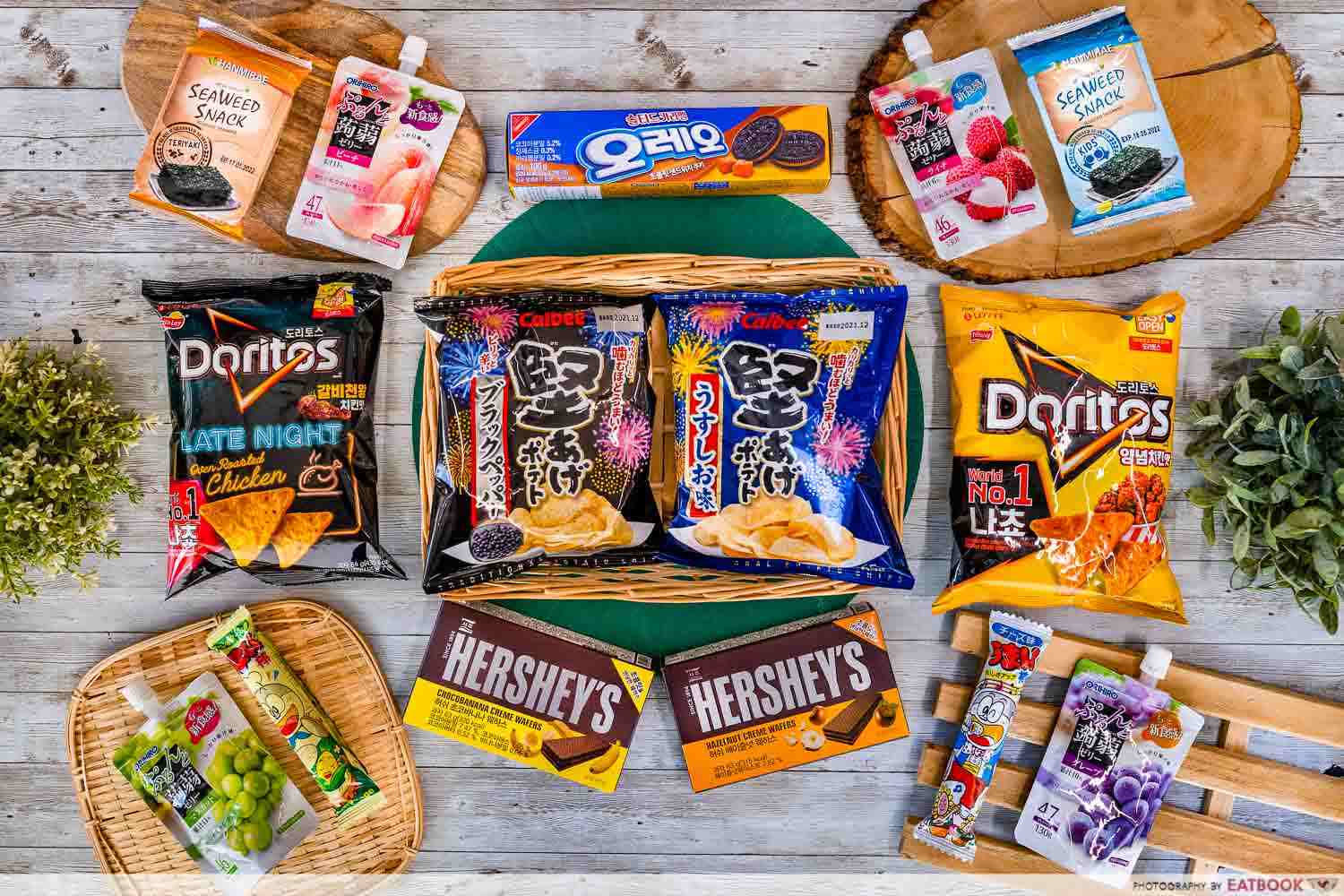 If you're feeling the wanderlust, perhaps a familiar snack from Japan will remind you of the good ol' times when we could freely travel. Yaokin Umaibo ($6.80) is a popular puffed corn snack loved not only by children, but also grown-ups. Fun fact: "Umai" means "delicious" in Japanese, and "bo" refers to "stick".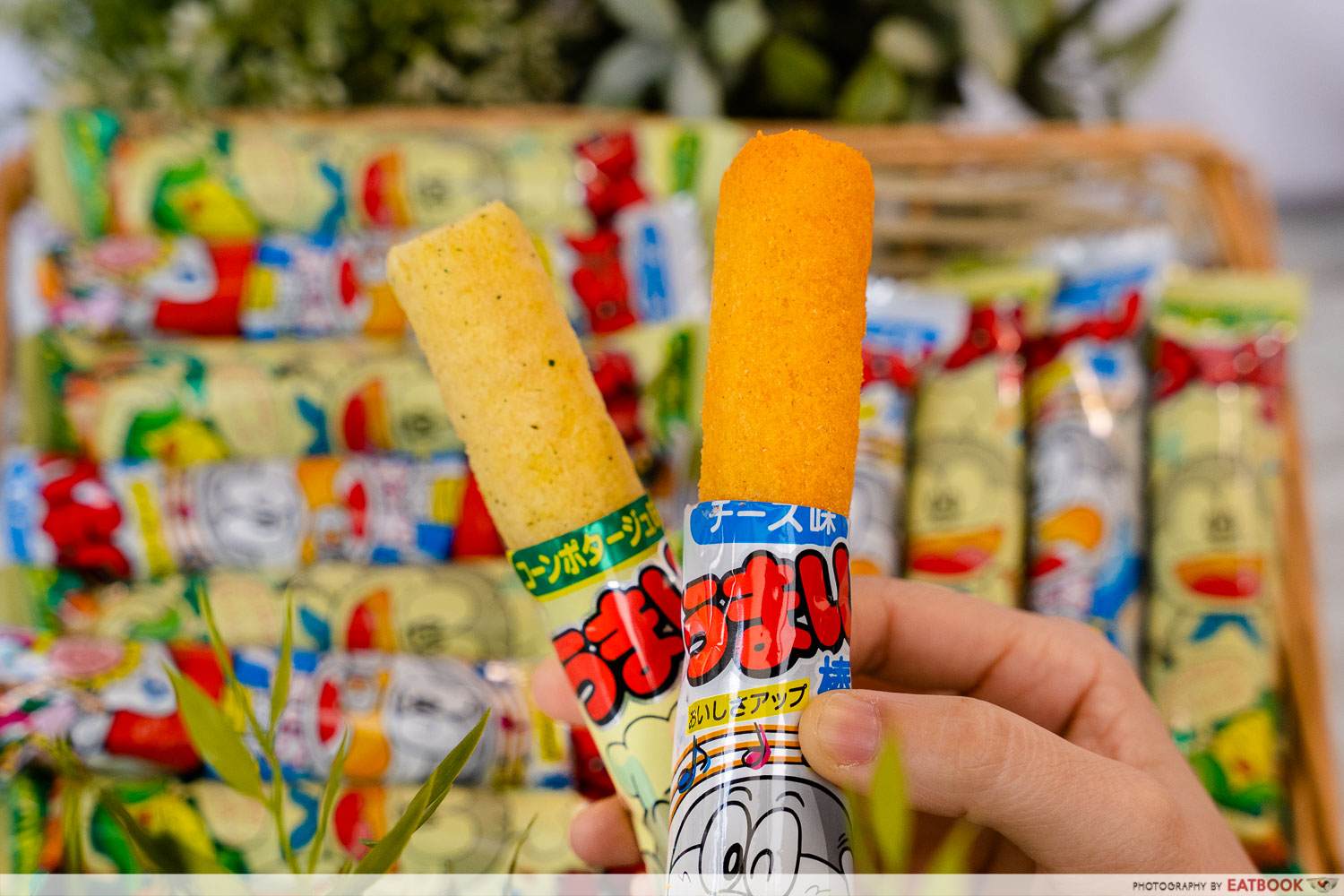 Savoury with a natural corn flavour, the corn stick is one of the most well-known snacks when it comes to Japanese munchies. Available in flavours including Cheese, Teriyaki, and Prawn Mayo, the light and crunchy snack is great for any time of the day.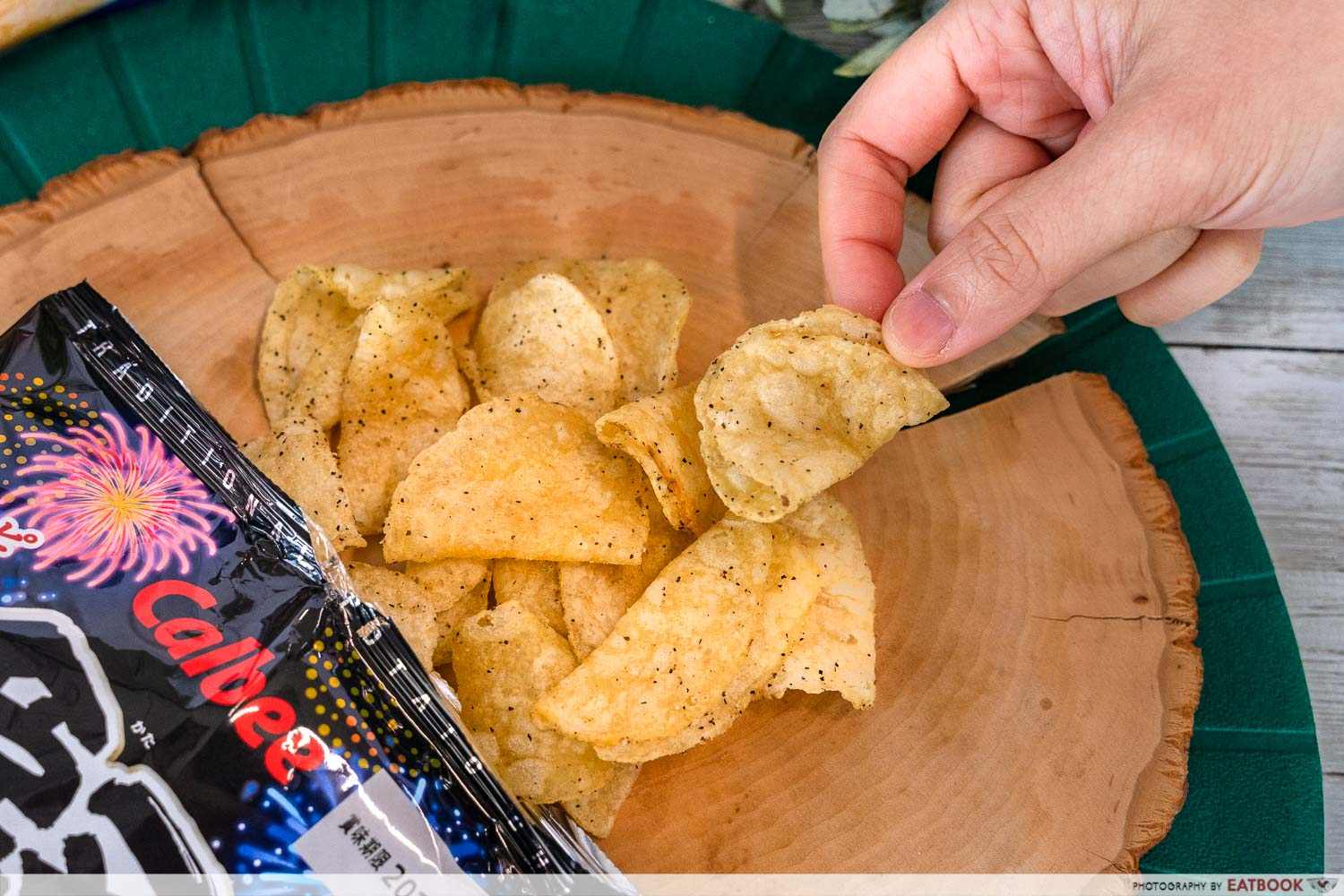 You can't go wrong with potato chips, and for that, we all know Calbee has some of the best options around! The special Japanese range includes two flavours—Light Salt, and Black Pepper—and retails for $3.50 a bag.
Slow-fried to perfection, the chips are light and crispy with an addictive flavour. The Light Salt seasoning is simple and light, which enhances the taste of the potatoes. The Black Pepper, on the other hand, has a rich pepper aroma without being too spicy—ideal for munching during your next Netflix binge!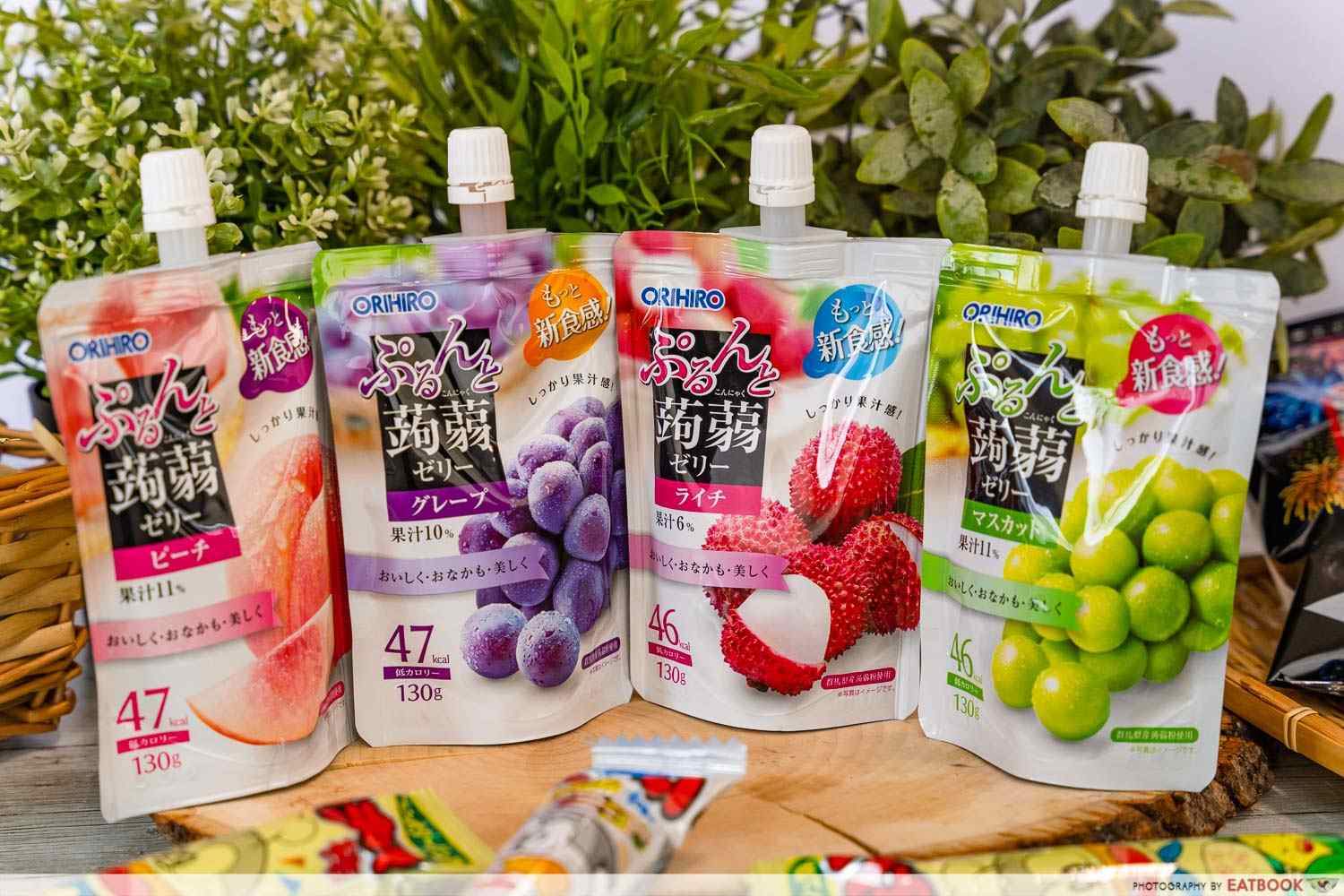 Wash it all down with a sweet and refreshing beverage; the Orihiro Jelly Drink ($2.90) is a low-calorie option that doesn't skimp on taste. Made with konjac powder from Gunma Prefecture, a mountainous area on Japan's Honshu Island, the jelly drink has a pleasant texture and fruity flavour. Each packet has less than 50 calories, so you can enjoy it without feeling guilty!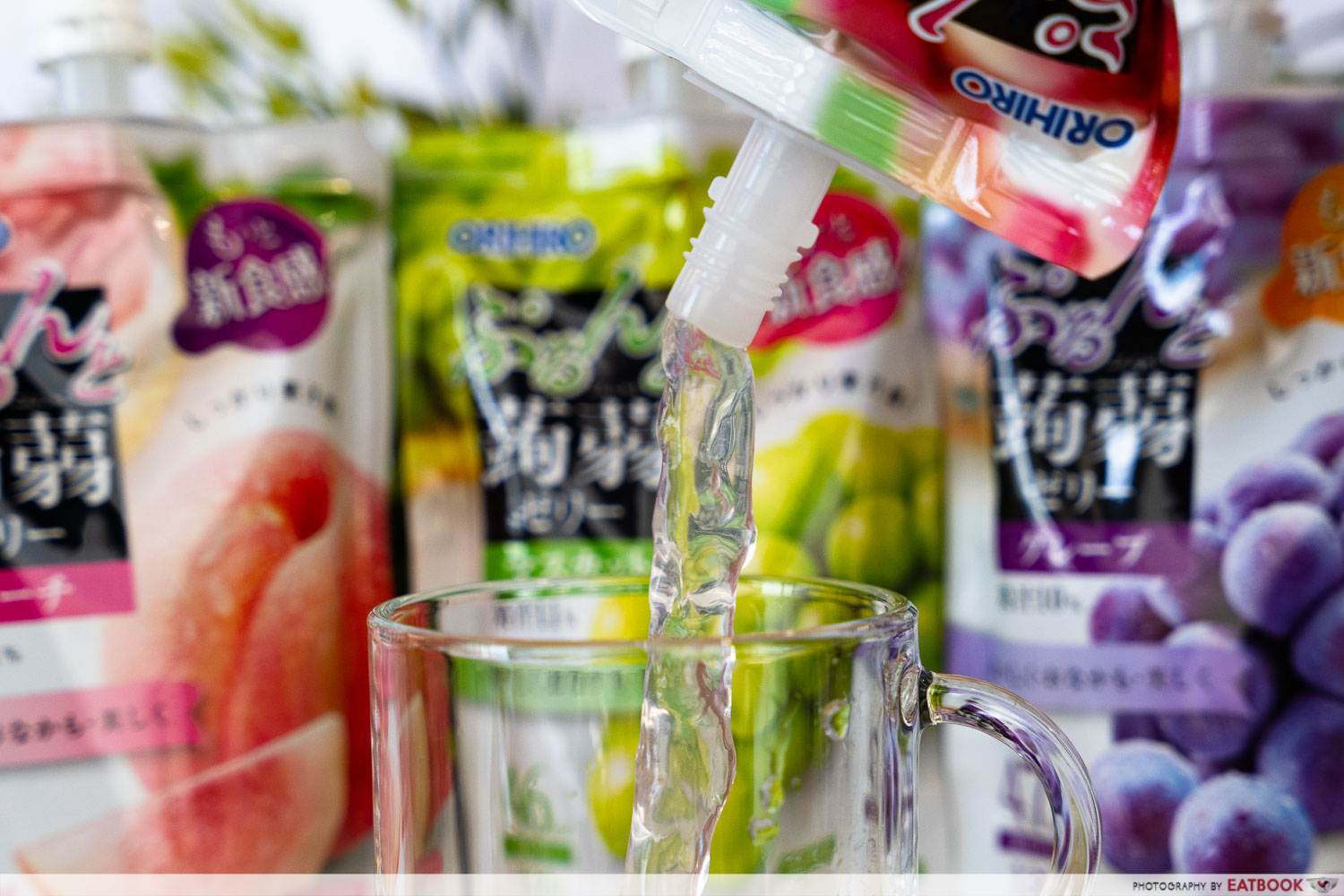 Available in flavours including Grape, Peach, Muscat, and Lychee, the convenient standing pouch makes it easy to bring along for your next picnic or outing with the fam. It'll definitely be a hit amongst the little ones, too.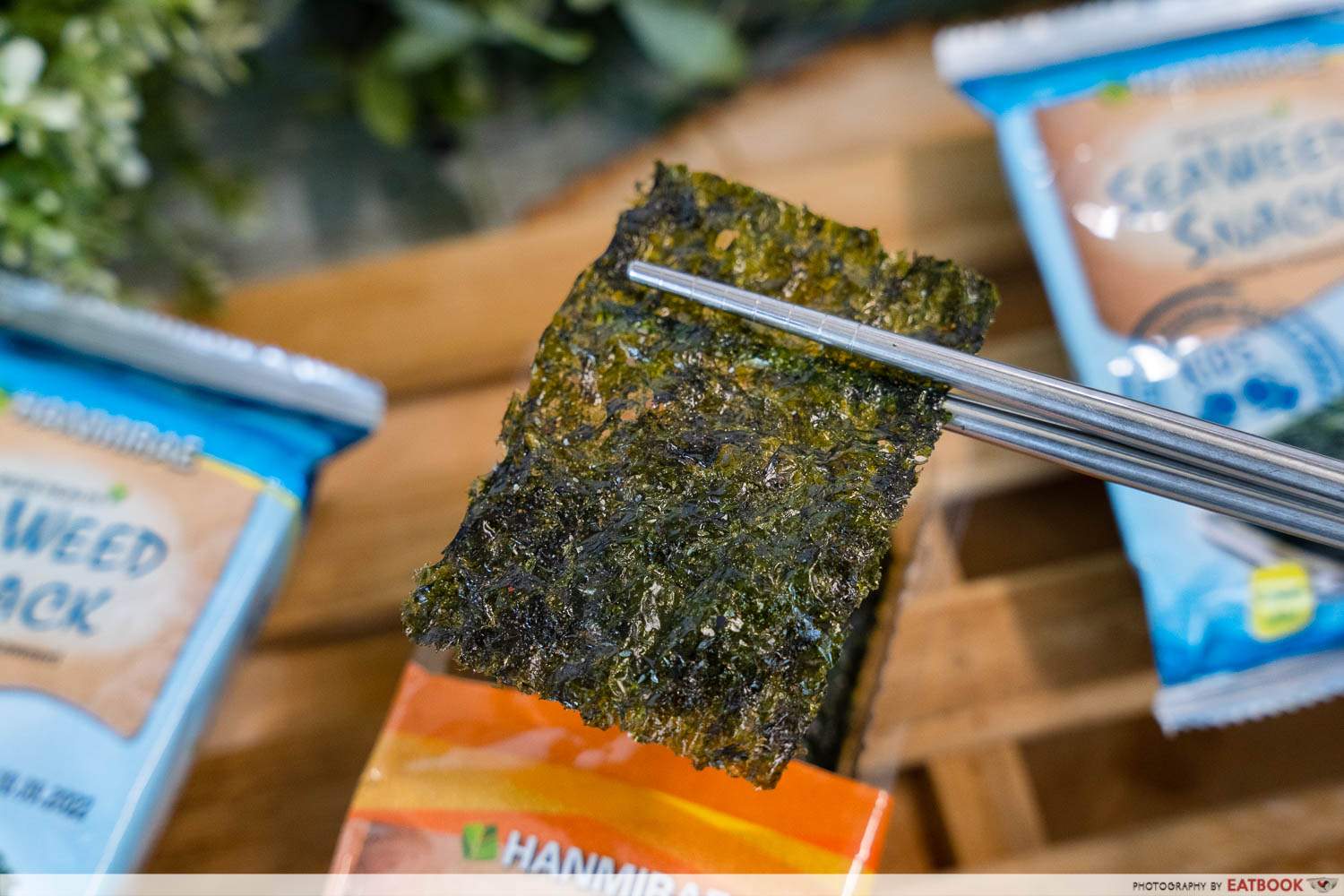 Moving on to the Korean snacks, an exclusive product you'll find at FairPrice is the Hanmirae Seaweed Snack ($1.85). Available in flavours such as Teriyaki, this light seaweed snack is thinly sliced and well seasoned, making it the ideal topping for your rice bowls or a guilt-free pick-me-up.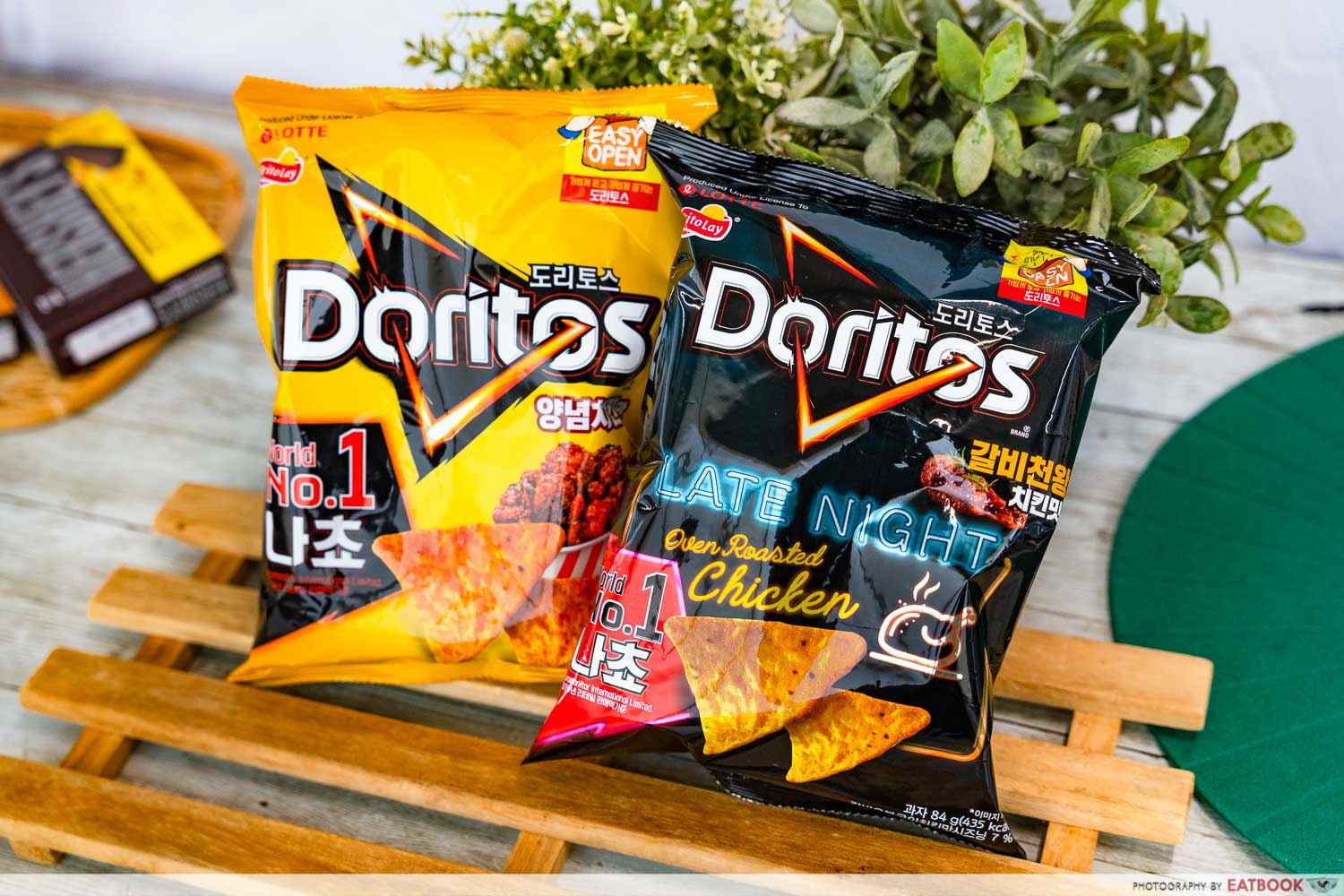 K-drama fans can fulfill their Korean cravings with a snack fest, while catching up on their favourite series. All-time classic snack brand Doritos offers a special lineup of flavours, which include Chilli Sauce Chicken and Oven Roasted Chicken.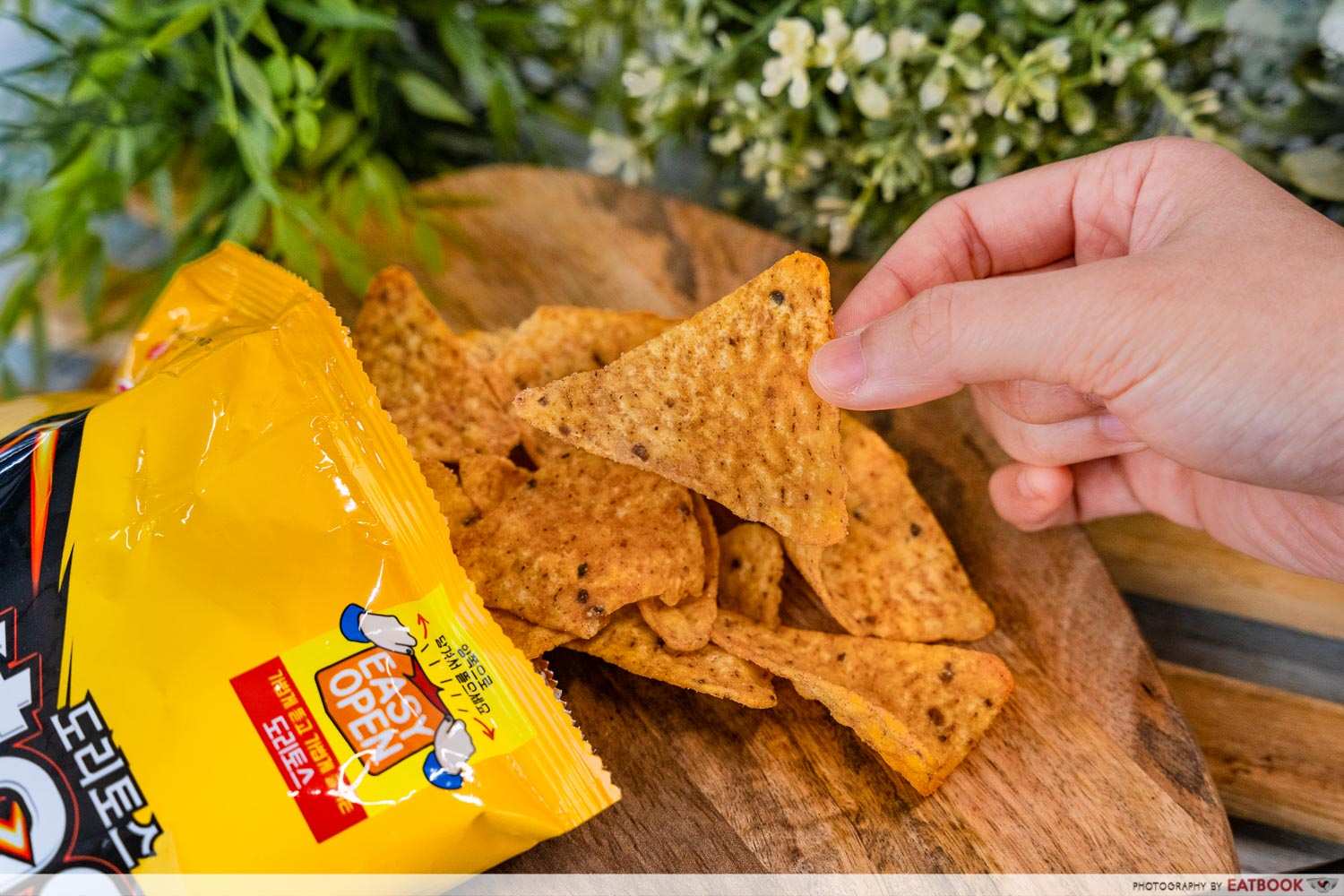 Priced at $2.50 a bag, the former is an ode to the oh so famous Korean fried chicken, while the latter features cheesy tortilla chips spiked with a hint of roasted chicken flavour.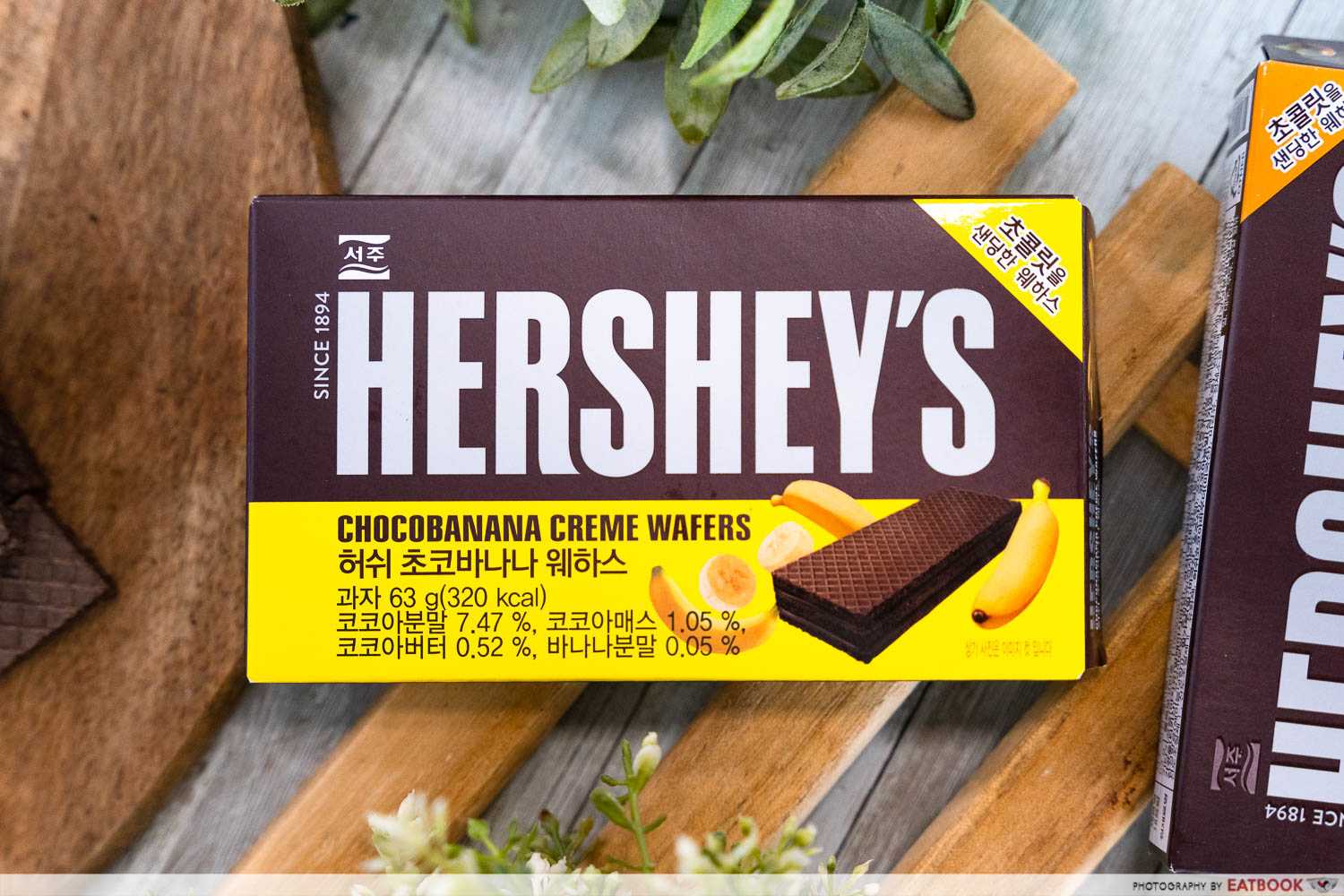 Those with a sweet tooth can check out Hershey's Creme Wafers ($3.90) in fun flavours such as Chocobanana, and Hazelnut. The all-new Korean snack features dual-layered cream fillings sandwiched between crispy chocolate wafers.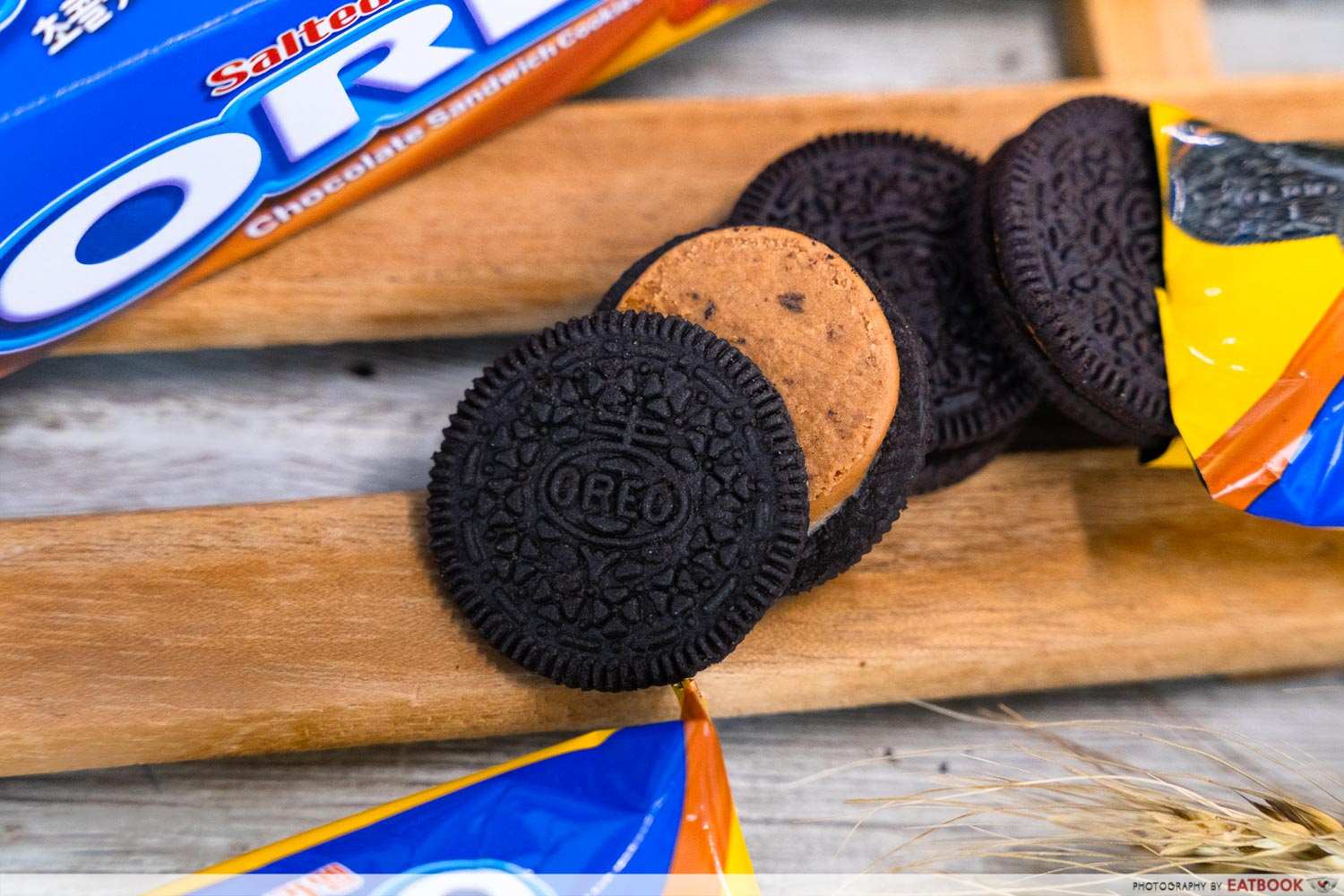 Another must-try is the Oreo Salted Caramel ($3.20), which swaps out the regular vanilla centre for a rich salted caramel cream. Sandwiched between Oreo's signature chocolate wafer cookies, this rendition has a deep caramel flavour that goes well with your midday cup of tea.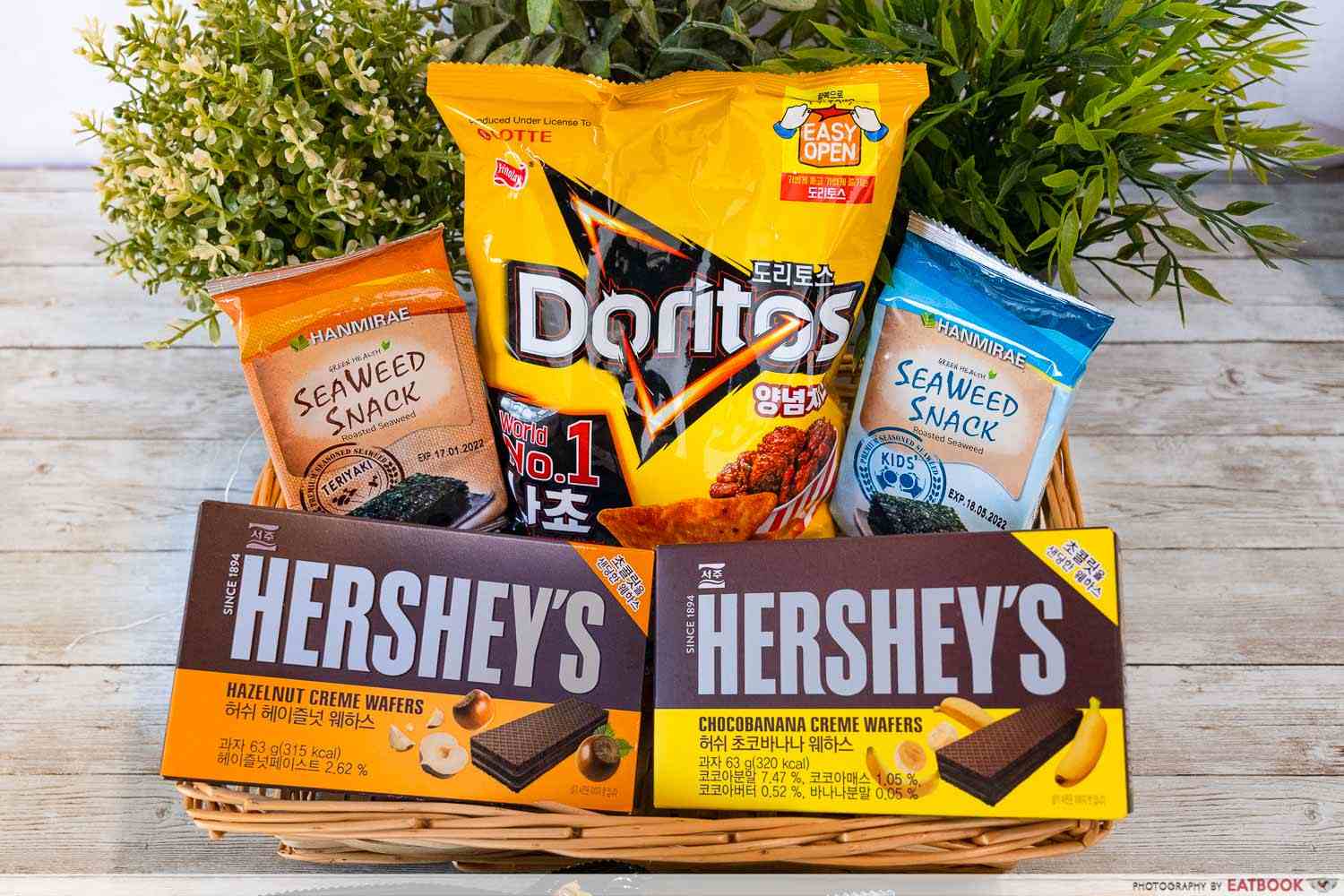 Treat yourself to a late night or post lunch bite with these limited-time-only snacks from FairPrice! Visit your nearest FairPrice outlet to check out the Japan and Korea Fair food offerings, which are available from now until 15 September. Do note that the products available vary from store to store. FairPrice is also giving a $100 voucher away to one lucky Eatbook reader, which you can join via our Instagram giveaway here!
Photos taken by Melvin Mak.
This post is brought to you by FairPrice.