Flossy Crunch Chicken at KFC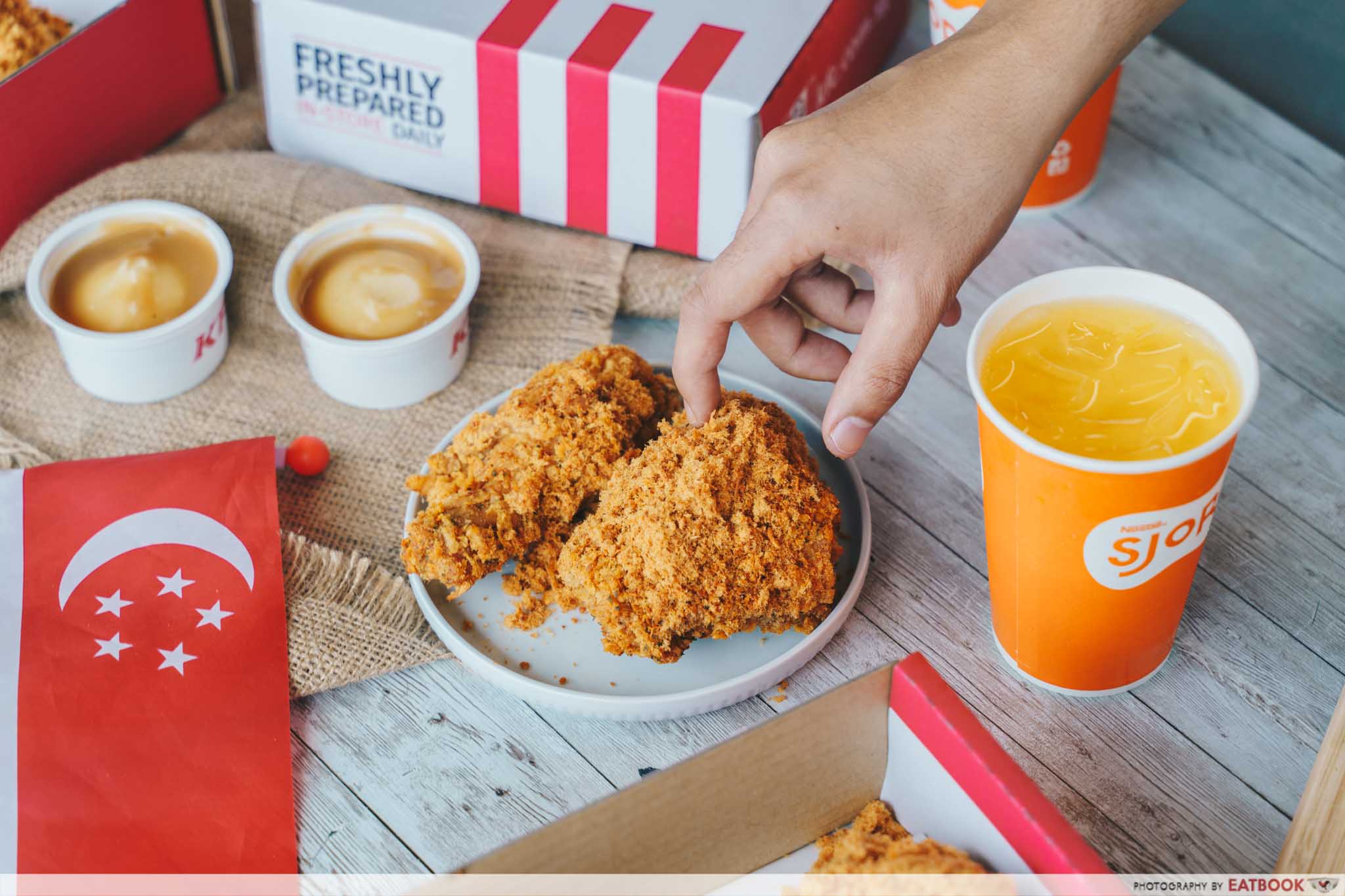 Gatherings with friends and family always revolve around food, and ordering a bucket of KFC's fried chicken often comes to mind. For those staying home or dining out this National Day, KFC has come up with a locally inspired item on the menu—Flossy Crunch Chicken.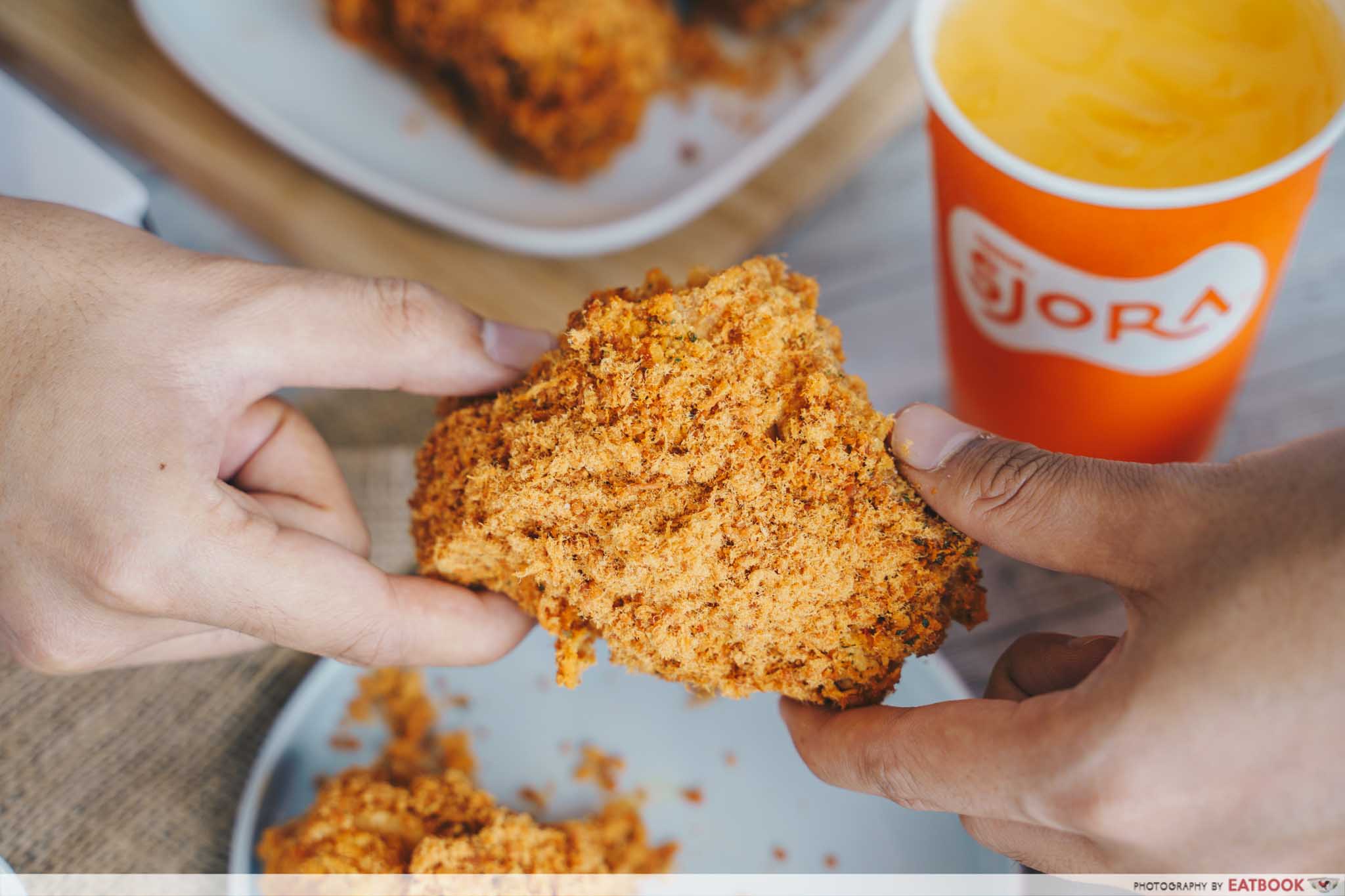 Currently available for dine-in, takeaway, and on KFC delivery, this is a zhnged-up version of their crispy chicken. The Flossy Crunch Chicken boasts an additional dash of aromatic chicken floss that is infused with dried shrimp, along with a rub of piquant spices.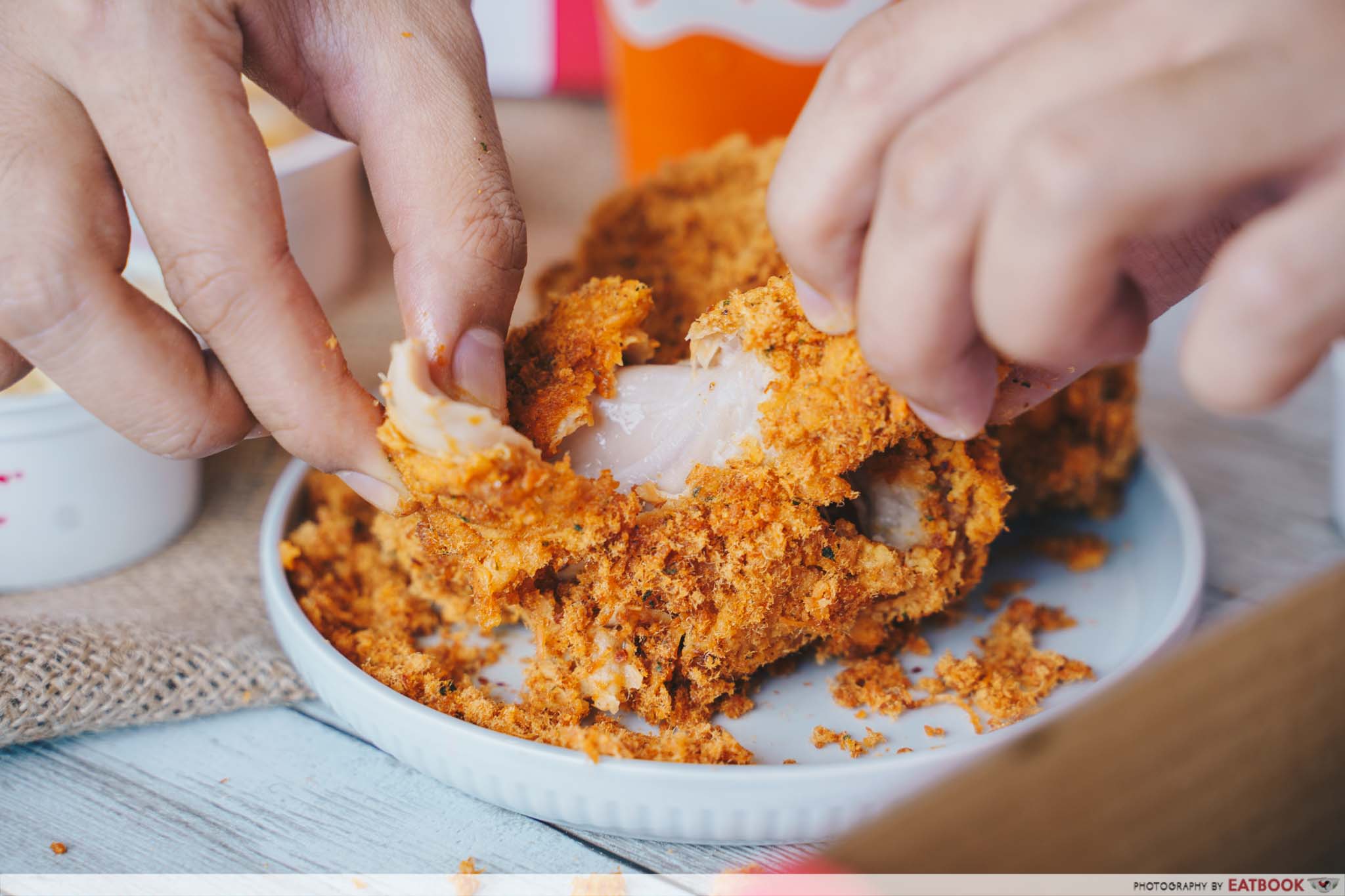 Those who love a bit of heat in their food will have the cockles of their hearts warmed by the tinge of spiciness from both the curry spices and the floss. When paired with the juicy chicken, the umami from the sweet shrimp-infused floss is further elevated as well.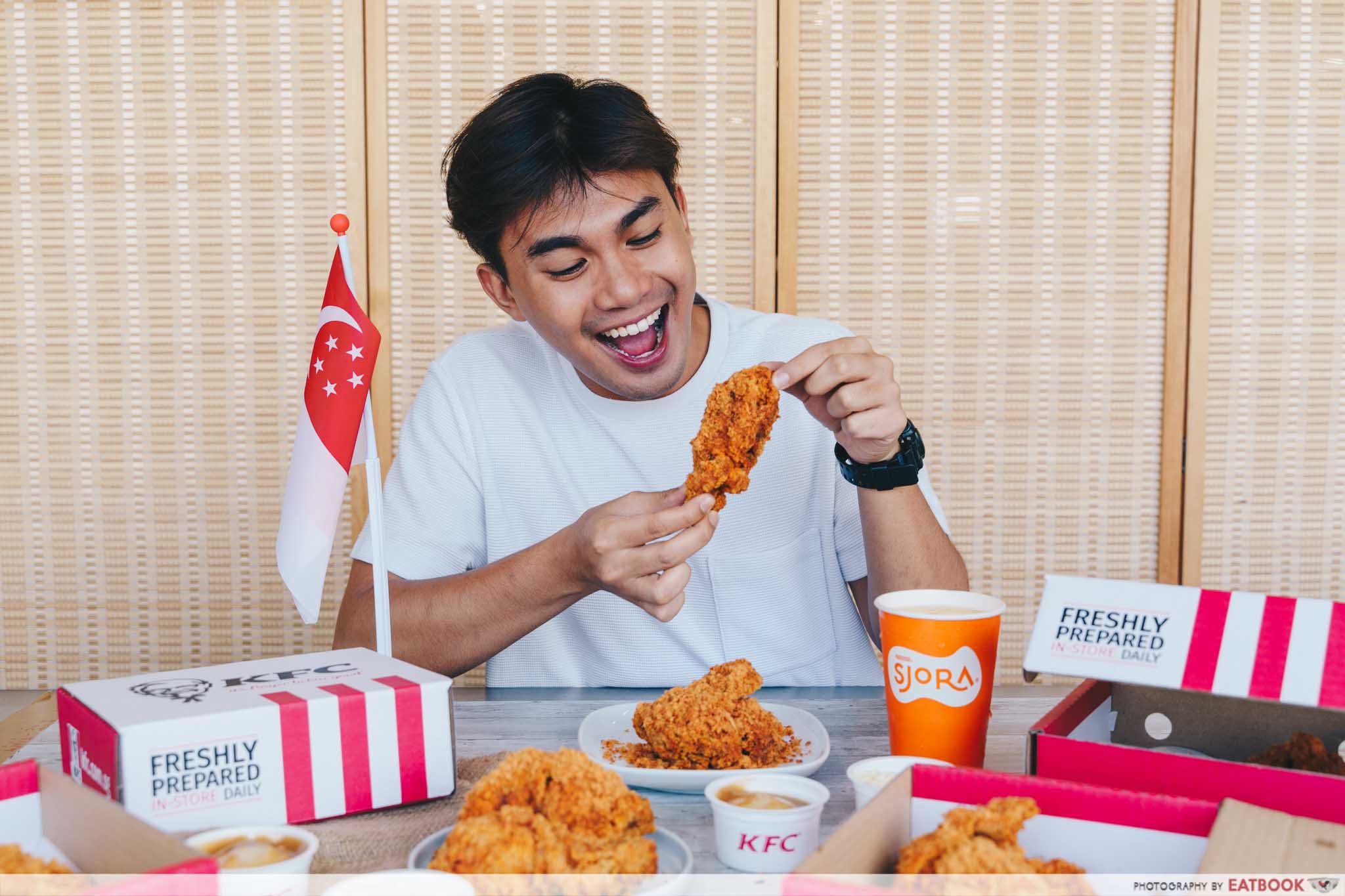 Try the new Flossy Crunch Chicken at $3.65 each, or get the 2pcs Flossy Crunch Chicken Meal at $8.95 for more bang for the buck. The meal comes with a regular Whipped Potato, a regular Coleslaw, and a regular cup of thirst-quenching SJORA Mango Peach drink. 
Alternatively, bulk up with the Flossy Crunch Family Feast at $36.95 that has eight pieces of chicken, nine pieces of Nuggets, two medium Whipped Potato and two medium Coleslaw.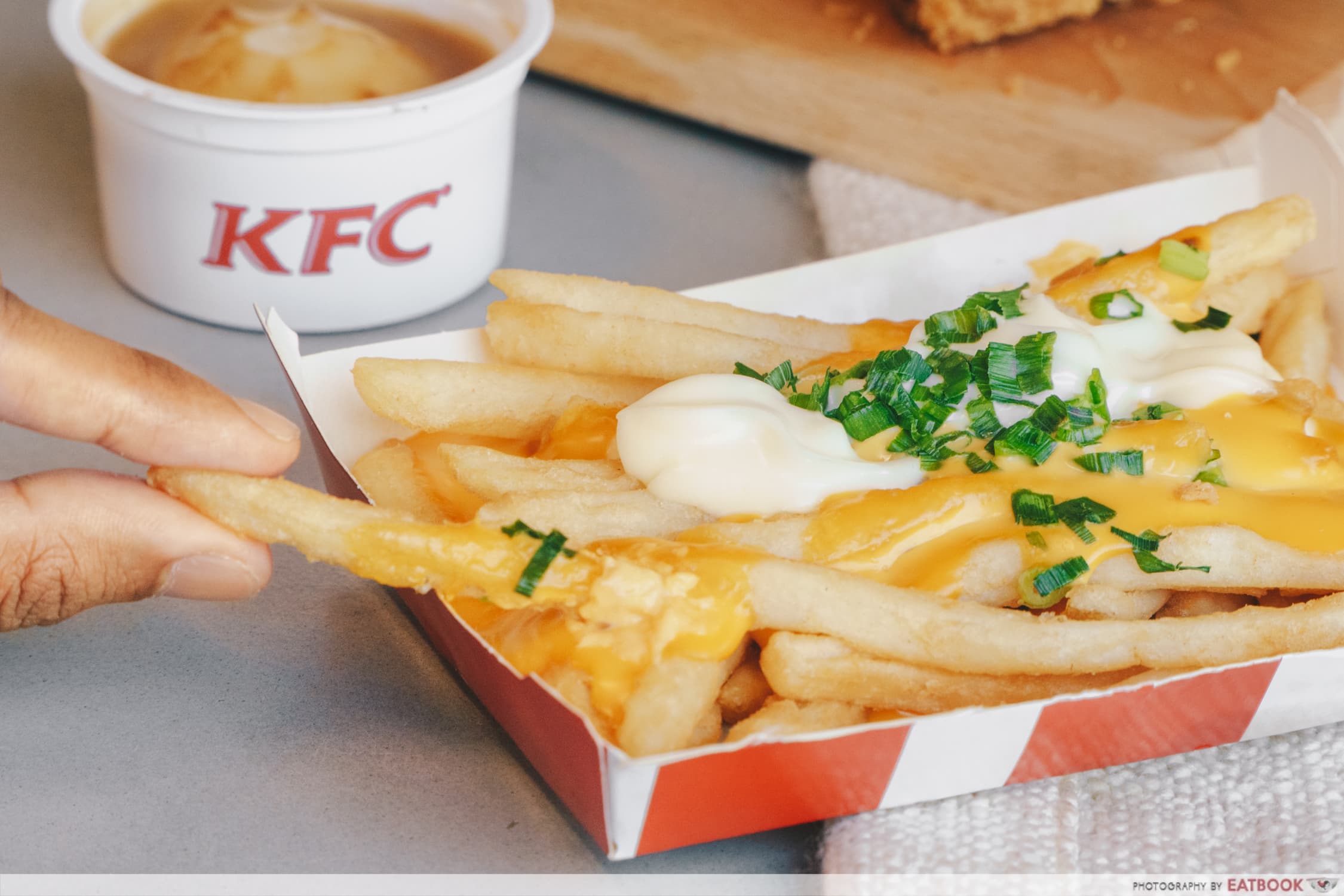 Those who never leave KFC without their Cheese Fries will be happy to know that there is also a limited-time promotion for it. Instead of costing $4.30, the gooey indulgence will now go at $1.95 a pop. The familiar taste of creamy mayo, savoury cheese sauce, and freshly deep-fried fries combo is an unchanging favourite of mine since secondary school days.
For National Day this year, only 150 out of the five million of us will be able to attend the parade. I foresee many mini KFC house parties happening over the long weekend, but don't forget to limit them to only five visitors at any one time! 
Photos taken by Pepita Hope Wauran and Reynard Lee.
This post is brought to you by KFC.