Cookies at For Fudge Sake 
For Fudge Sake is a local online business, selling chewy and gooey New York-inspired cookies that you can order on their website. These sweet treats are overflowing with fillings, making them extremely appetizing and perfect for the 'gram.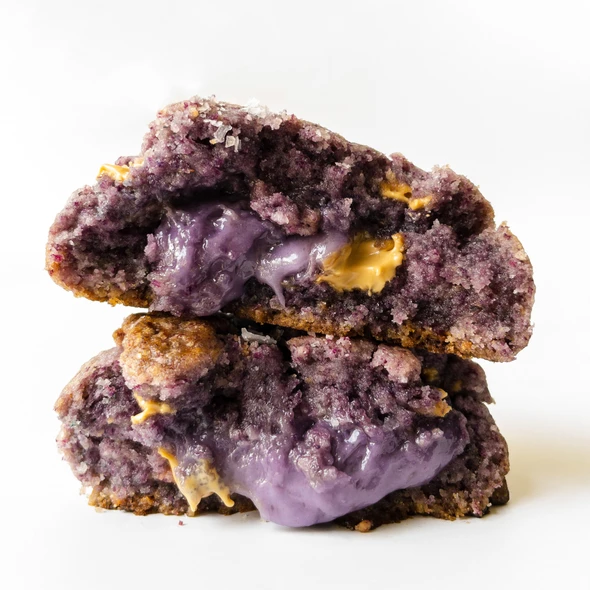 Image Credit: For Fudge Sake Singapore 
Orh nee lovers unite! For Fudge Sake has recently released their newest cookie flavour—Capt. Jack Taro ($6.50). Encased in a unique taro-flavoured cookie dough is soft and stretchy taro mochi, along with pieces of creamy caramel fudge. Get your camera ready as the QQ mochi oozes out when you bite down into this chunky delight.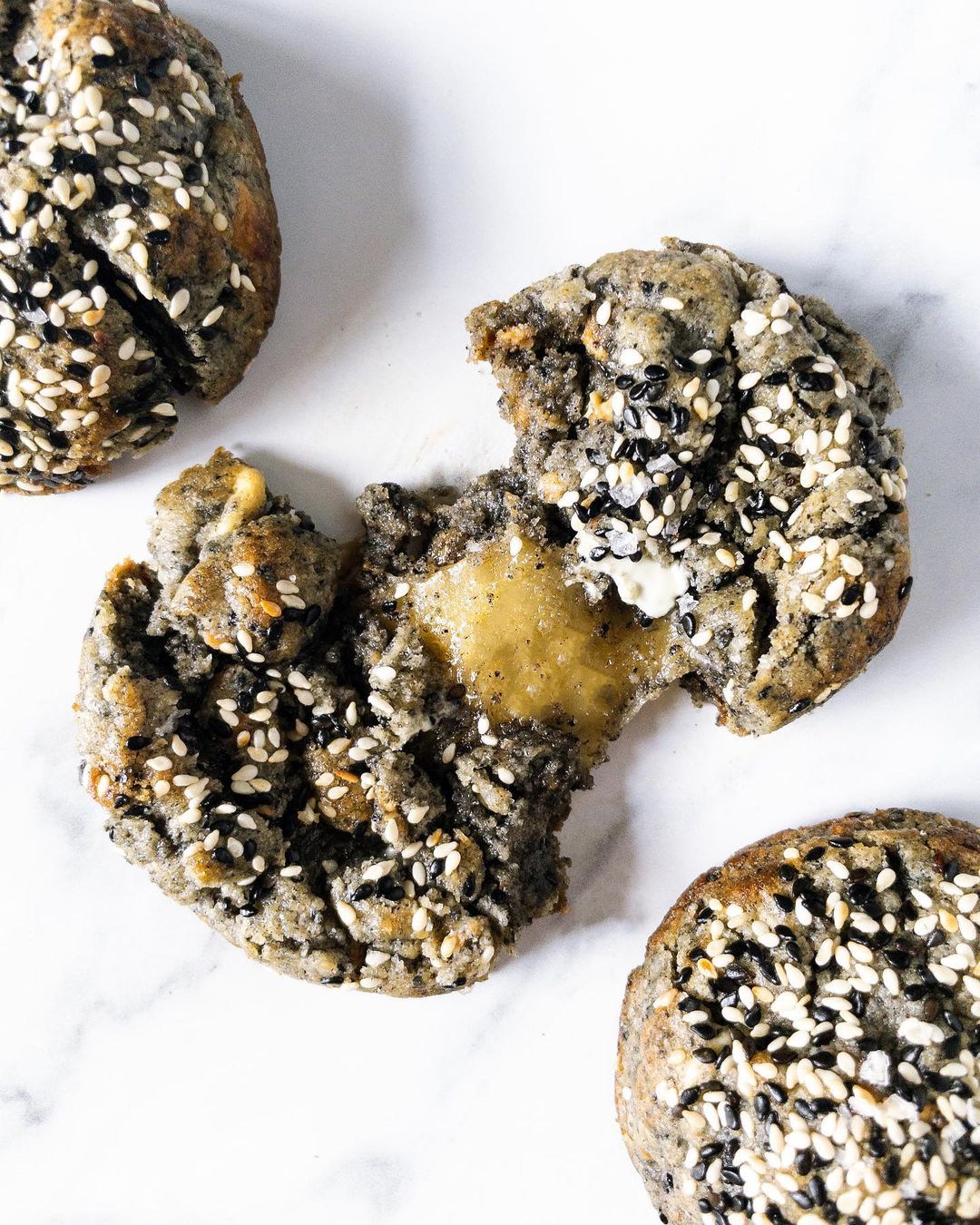 Image Credit: For Fudge Sake Singapore 
Along with Capt. Jack Taro is the Goma Bear ($6.50), which is also part of their mochi cookie series. The Goma Bear uses a nutty black sesame cookie dough, giving it an earthy colour unlike any other. In the middle is a butter-flavoured mochi, so get ready for a luscious mochi pull too!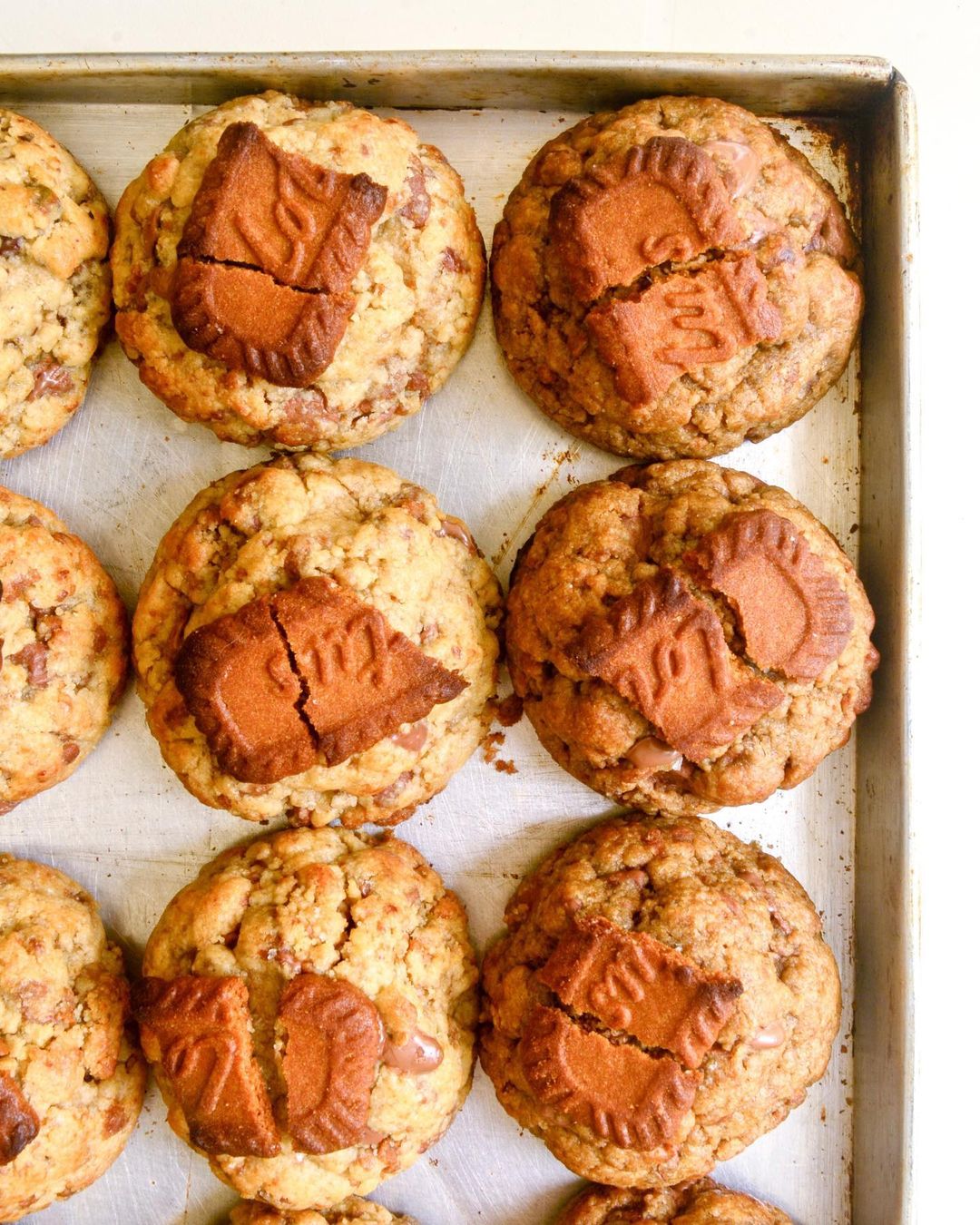 Image Credit: For Fudge Sake Singapore 
Inspired by another trendy flavour would be the Bisc-off B**ch ($6). Hidden within the cookie crust are nuggets of milk chocolate, biscoff biscuit crumbs, and a flowy Biscoff center. To complete the Biscoff theme, it is topped with half of a Lotus Biscoff biscuit, giving it an extra oomph of caramel flavour and crunch.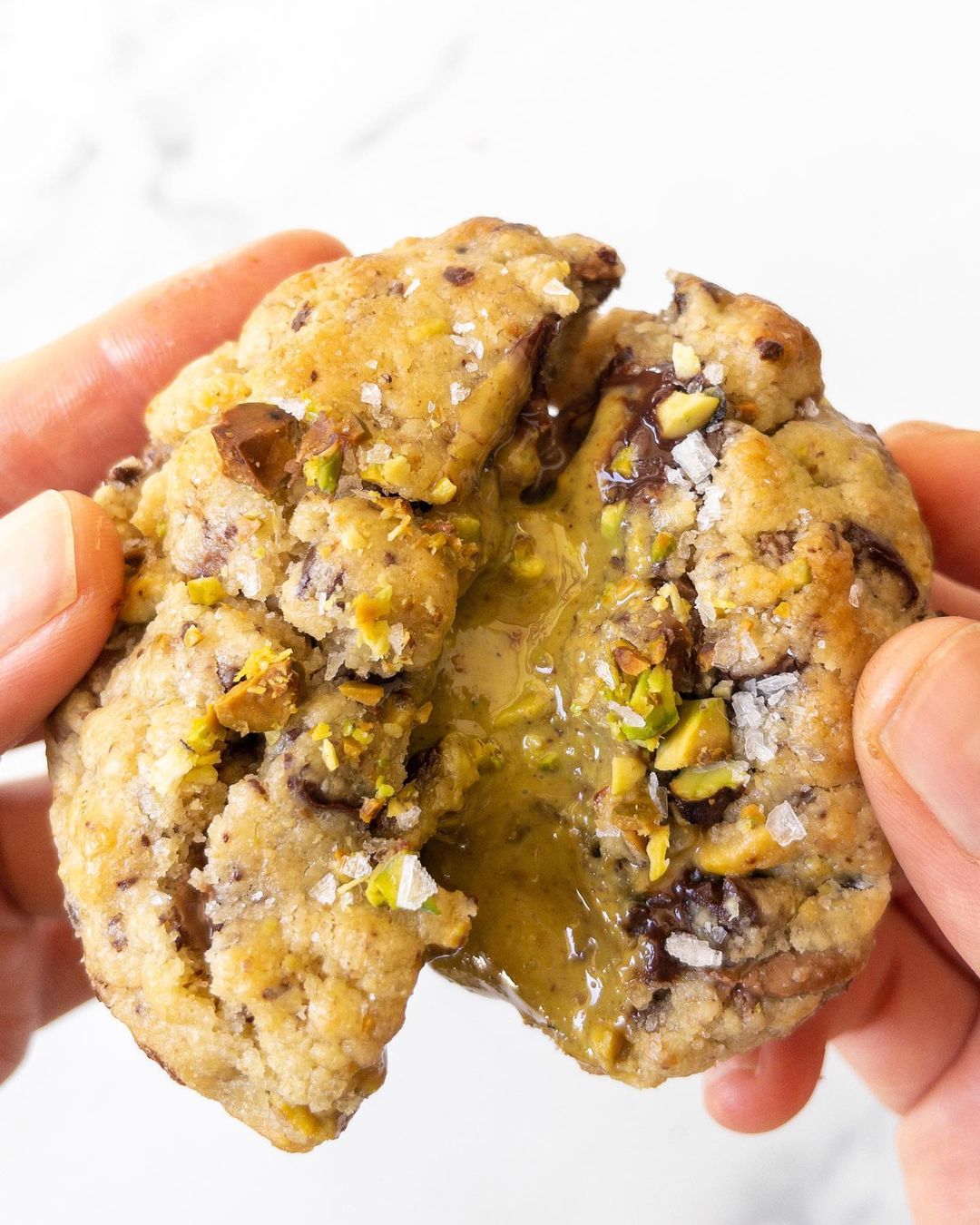 Image Credit: @forfudgesake.sg
Lovers of pistachio should definitely give the Pistache-hoe ($6) a go as it is perfumed with hints of roasted pistachio, and is filled with a house-made pistachio sauce.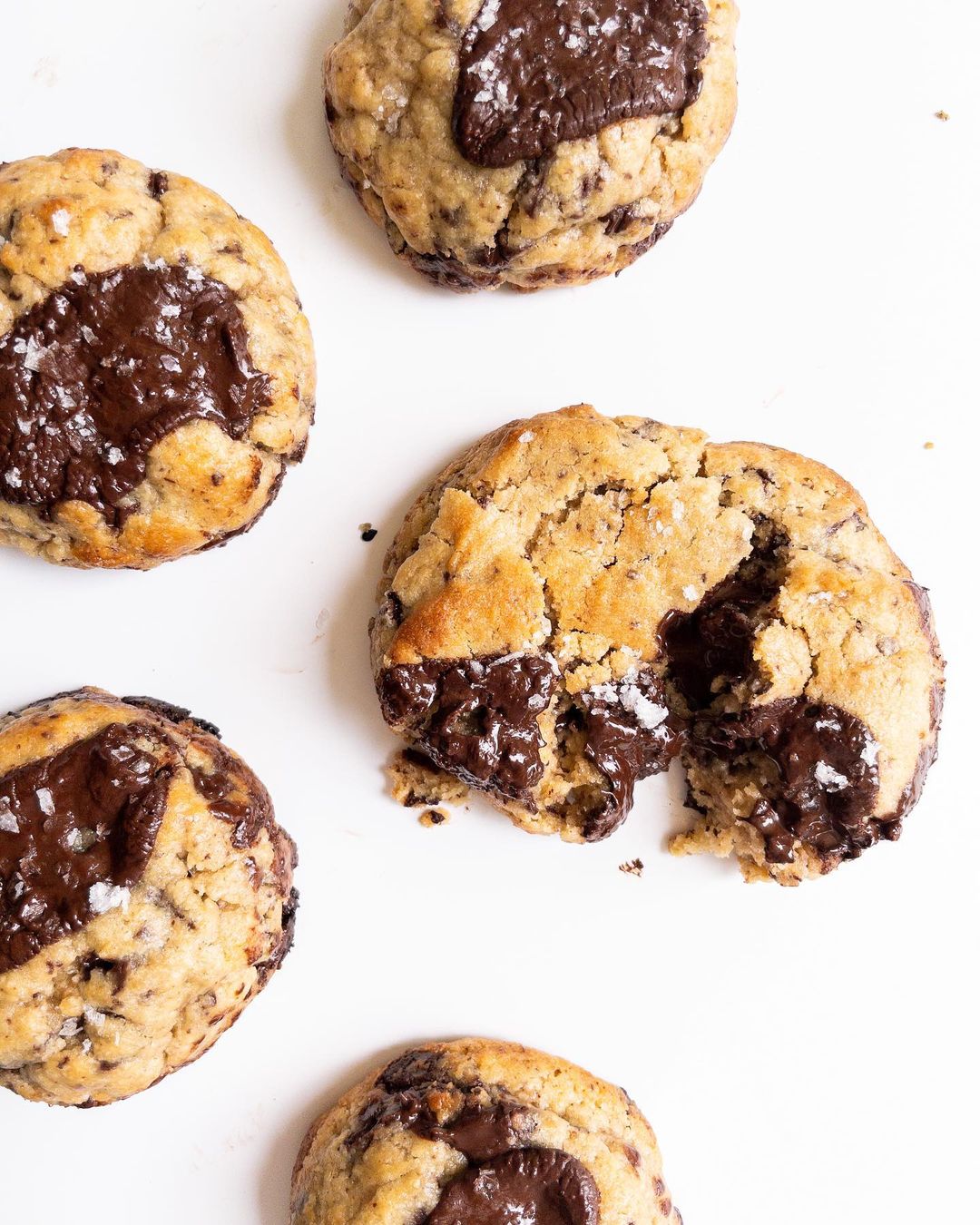 Image Credit: @forfudgesake.sg
For something a little more mainstream, go straight for The OG ($6), featuring a zhnged-up chocolate chip cookie packed with dark chocolate and topped with sea salt for a delicious contrast. There's also their gooey Kinder Surprise MF 2.0 ($6) for anyone who loves the hazelnut snack!
Bits Of Whimsy Cakes: Home-Based Baker Sells Tarts In Nasi Lemak, Kueh Salat, And Mango Sticky Rice Flavours
They are offering free island-wide delivery if you order three boxes or more! If not, delivery is priced at a flat rate of $8. You can also opt for the self pick-up option at Beauty World MRT Station, if you happen to be nearby. 
If you're looking for other orh nee-flavoured goodies, check out Orhhsome for their traditional yam paste and yam baos online! If not, there is also Kazo, a Taiwanese bakery selling orh nee tarts and more. 
Orhhsome: Orh Nee Buns, Traditional Yam Paste Dessert And More Available Online
Feature image adapted from @forfudgesake.sg and For Fudge Sake Singapore.