Zi char just got upgraded
Update (4th April 2019): Royal J's Seafood has permanently closed.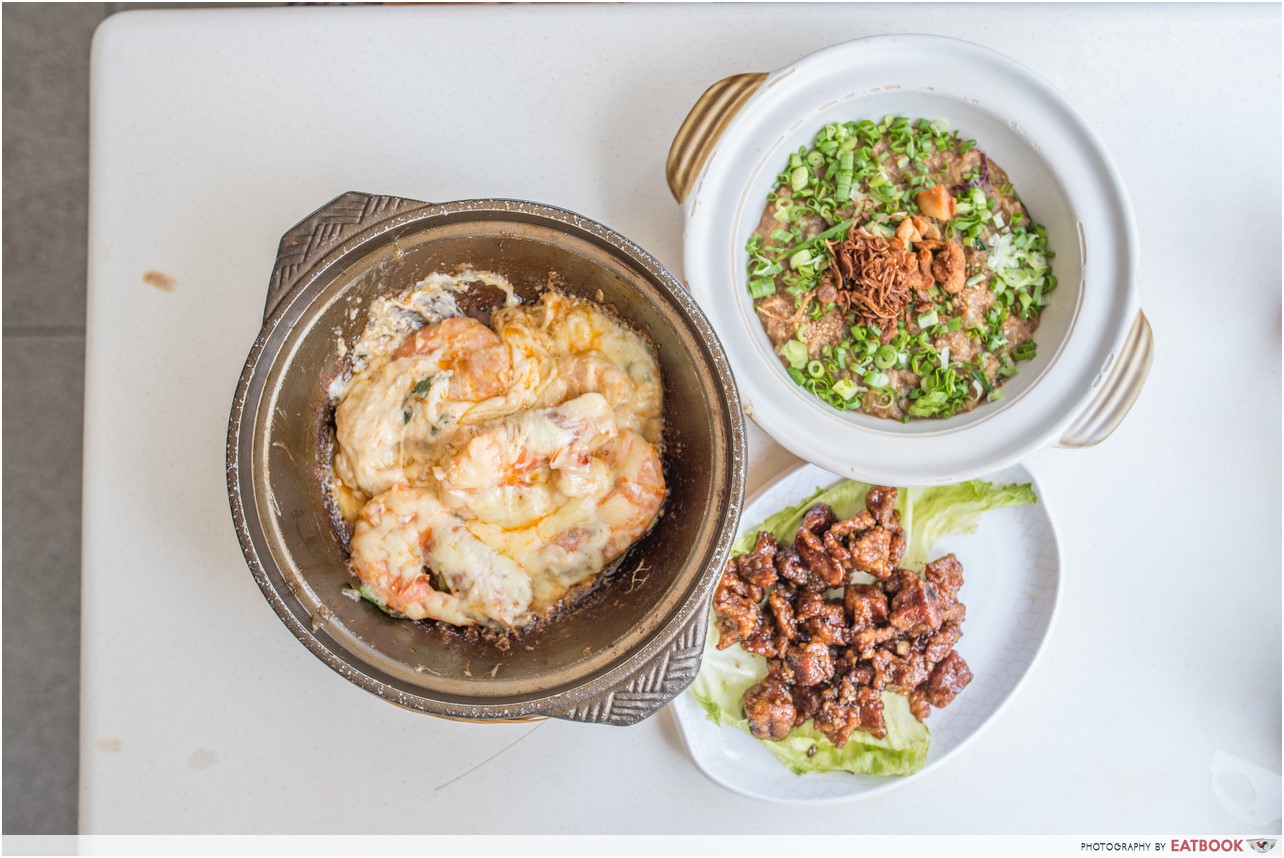 Zi char is my go-to when it comes to communal dining because it means I get a good variety of dishes at an affordable price. But eating zi char all the time gets boring because my family and I tend to order the same-old like sambal kangkong and hotplate tofu, and I'm pretty sure we're not the only ones guilty of sticking to these.
If you're looking to spice zi char dinners up, then Royal J's Seafood would be a good idea. Located at Foch Road, Royal J's Seafood looks like a typical zi char store, but they offer much more than that. Hidden in a kopitiam, this stall whips up dishes Malaysian style, and it's good for those who want something different.
Fried Porridge at Royal J's Seafood
If there's one thing you have to try at Royal J's Seafood, it would definitely be their signature Fried Porridge ($6 for 2 people). Think traditional lor mai fan in porridge form with a breath of wok hei.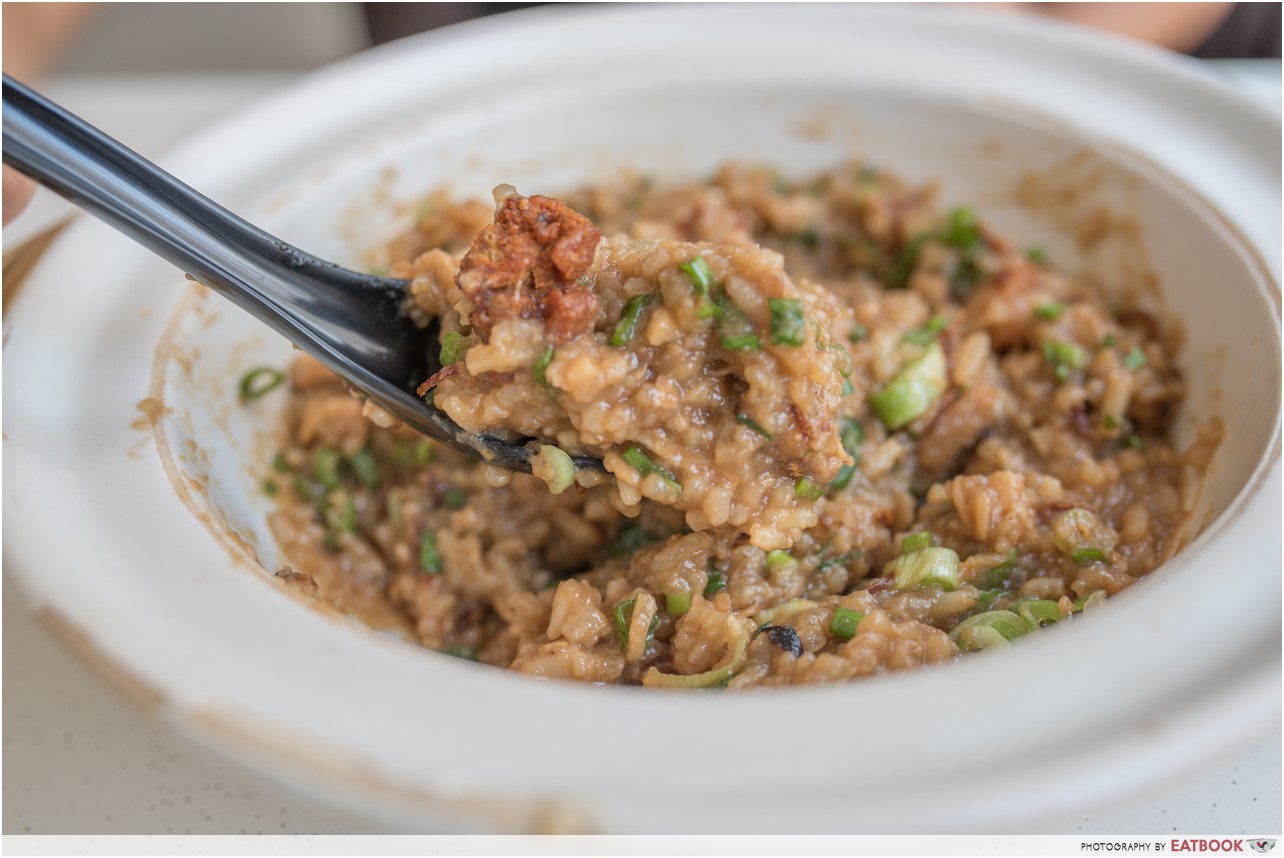 Filled with diced yam, fried shallots, freshly chopped spring onions and pork lard, every spoonful of this gave me a familiar, homely feel. The pieces of pork lard inside were deep fried to perfection – super crispy without being greasy – and made a perfect garnish. Whoever said porridge is boring would swallow their words with this pot of scrumptious mush.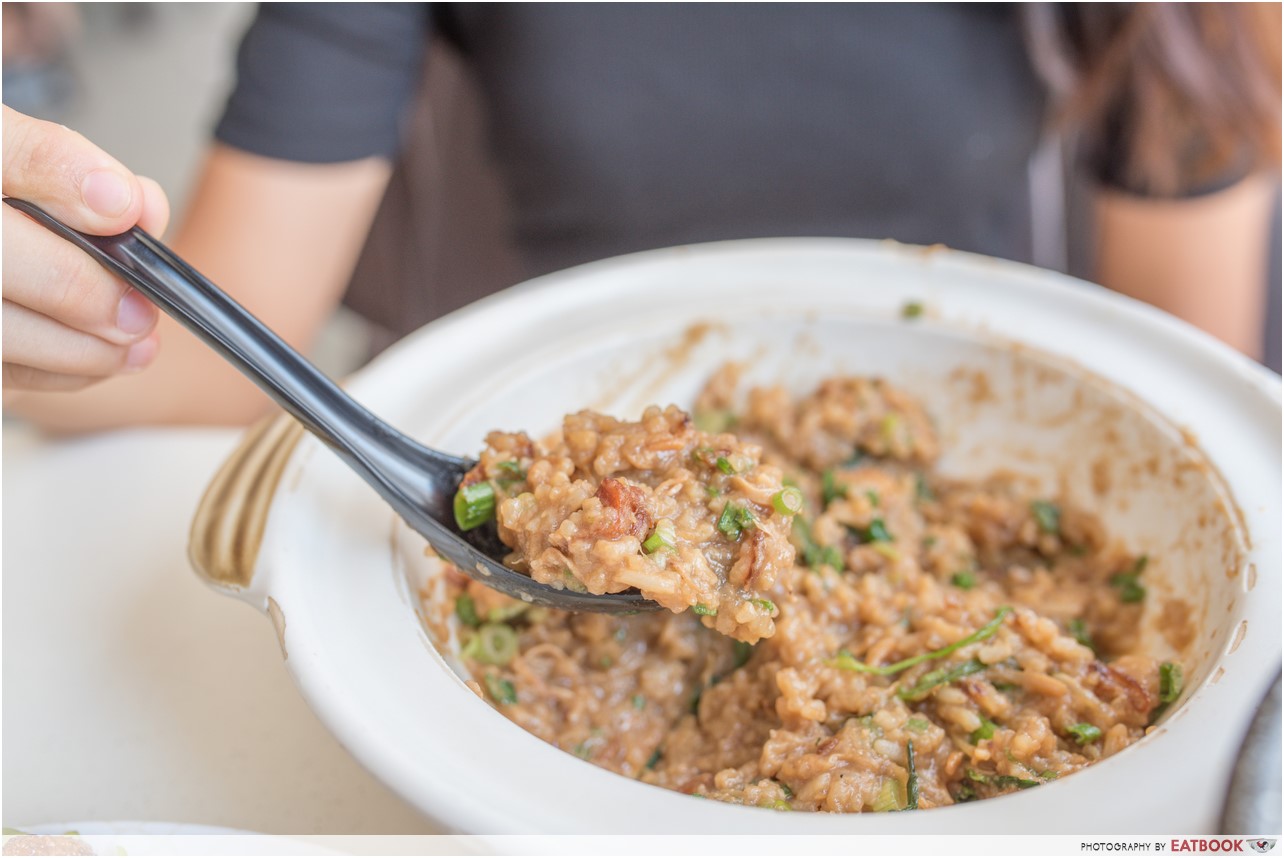 That being said, this got a little jelak after a while. As piquant as I'd like my food to be, it was too heavy for my palate and I got myself a bowl of white rice instead. I recommend having this as a side for sharing so you wouldn't have to end up gulping water to cleanse your palate.
Dishes at Royal J's Seafood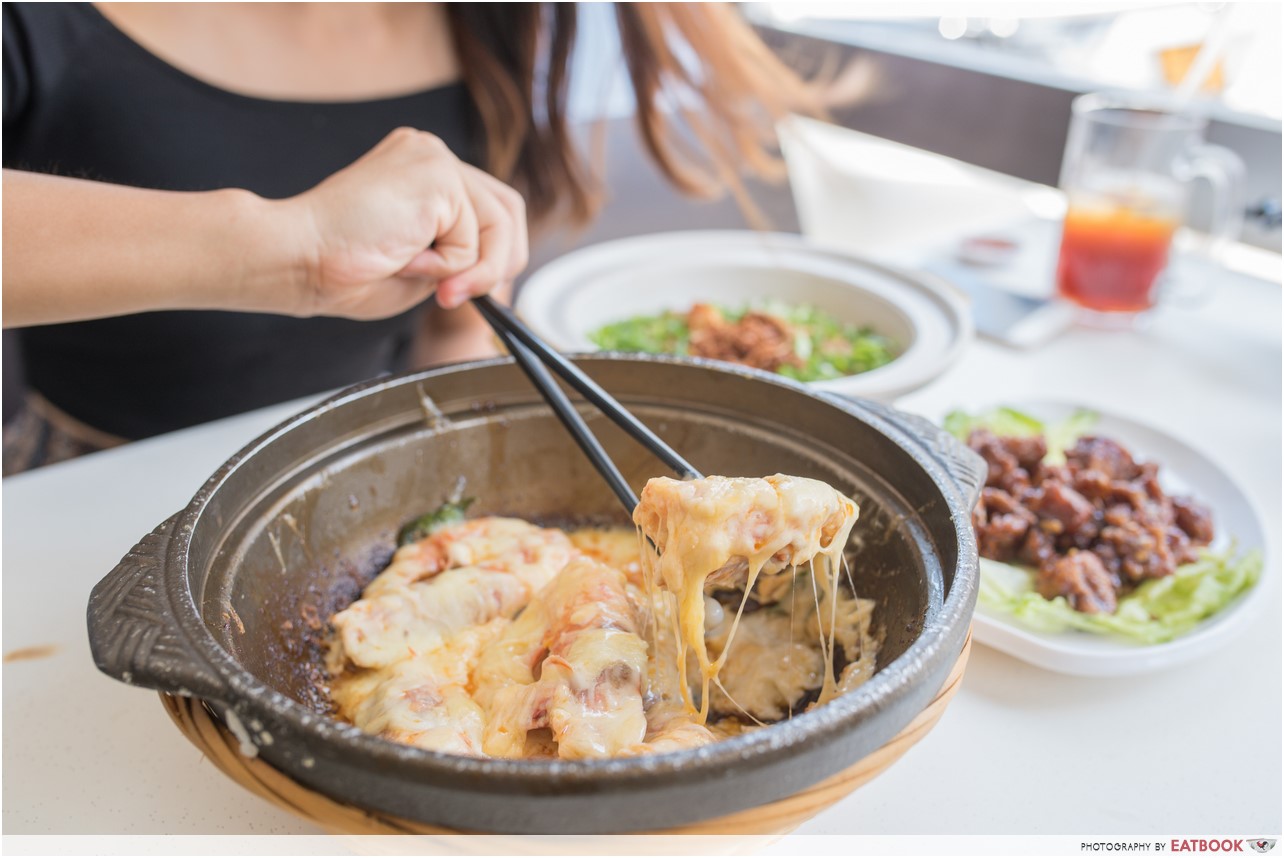 As for other zi char dishes, I went ahead with their special Royal Cheesy Prawns ($28). The moment this was served, I started swooning over the sizzling melted cheese drooped over  gigantic fresh prawns. The amount of cheese was generous and sweetness from the prawns added a unique mix of flavour to the savoury cheese.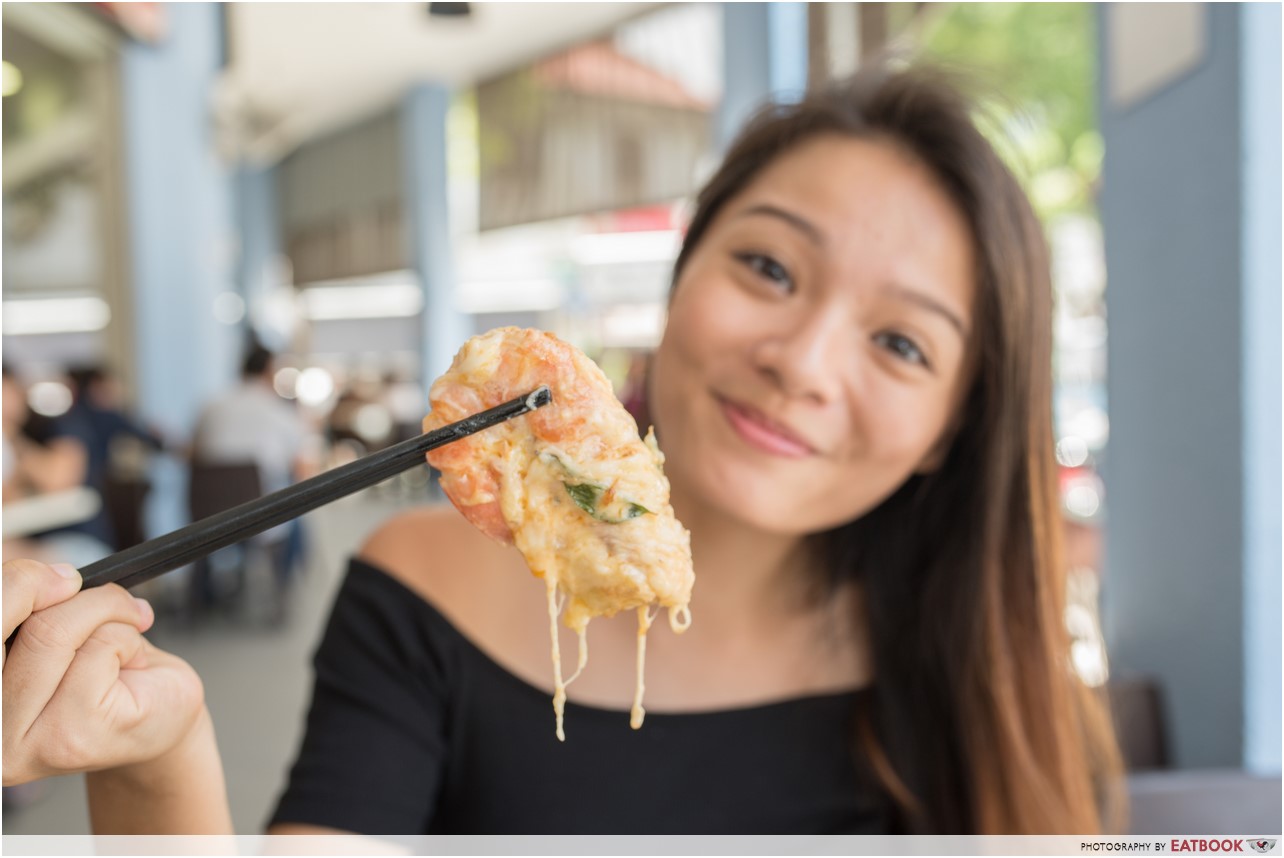 It would have been much easier to eat the prawns if they were peeled and dunked into the melted cheese directly,  but then again, that might affect the sweetness of the prawns – talk about major #firstworldproblems.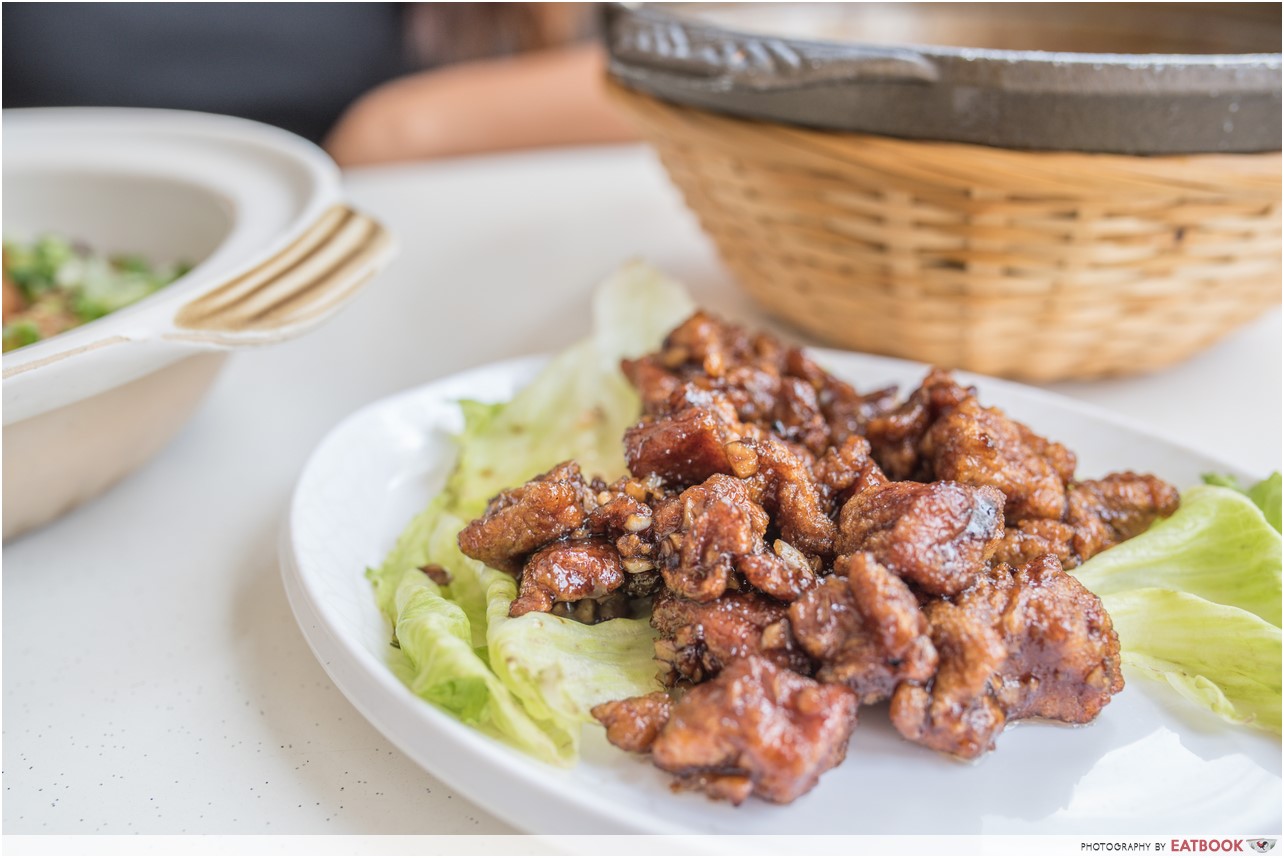 Slathered with a unique blend of homemade soya sauce and oyster sauce, Tasty Fried Pork ($12) indeed lived up to its name. With a texture like sweet and sour pork, it was bursting with garlic fragrance and soya sauce flavour. This would go perfect with a bowl of rice, no wait,  maybe two.
The Verdict
Tucked in a kopitiam at Jalan Besar, Royal J's Seafood is a good spot for dinner with friends or a casual family gathering. Even though the price is slightly higher than other zi char stalls, the dishes they serve are unique and tasty. For those who are sick of that same old cereal prawn, give this place a go next time.
This is an independent review with all expenses borne by Eatbook.sg. 
Summary
Pros
– Central location
– Unique zi char dishes
Cons
– May get crowded during peak hours
– Expensive for zi char
Recommended Dish: Fried Porridge ($6), Royal Cheesy Prawns ($28)
Operating Hours:
Monday to Sunday 11am to 2:30pm, 5pm to 11pm
Address: 30 Foch Road, #01-02, Singapore 209276