Daebak Ghost Pepper Noodles in Singapore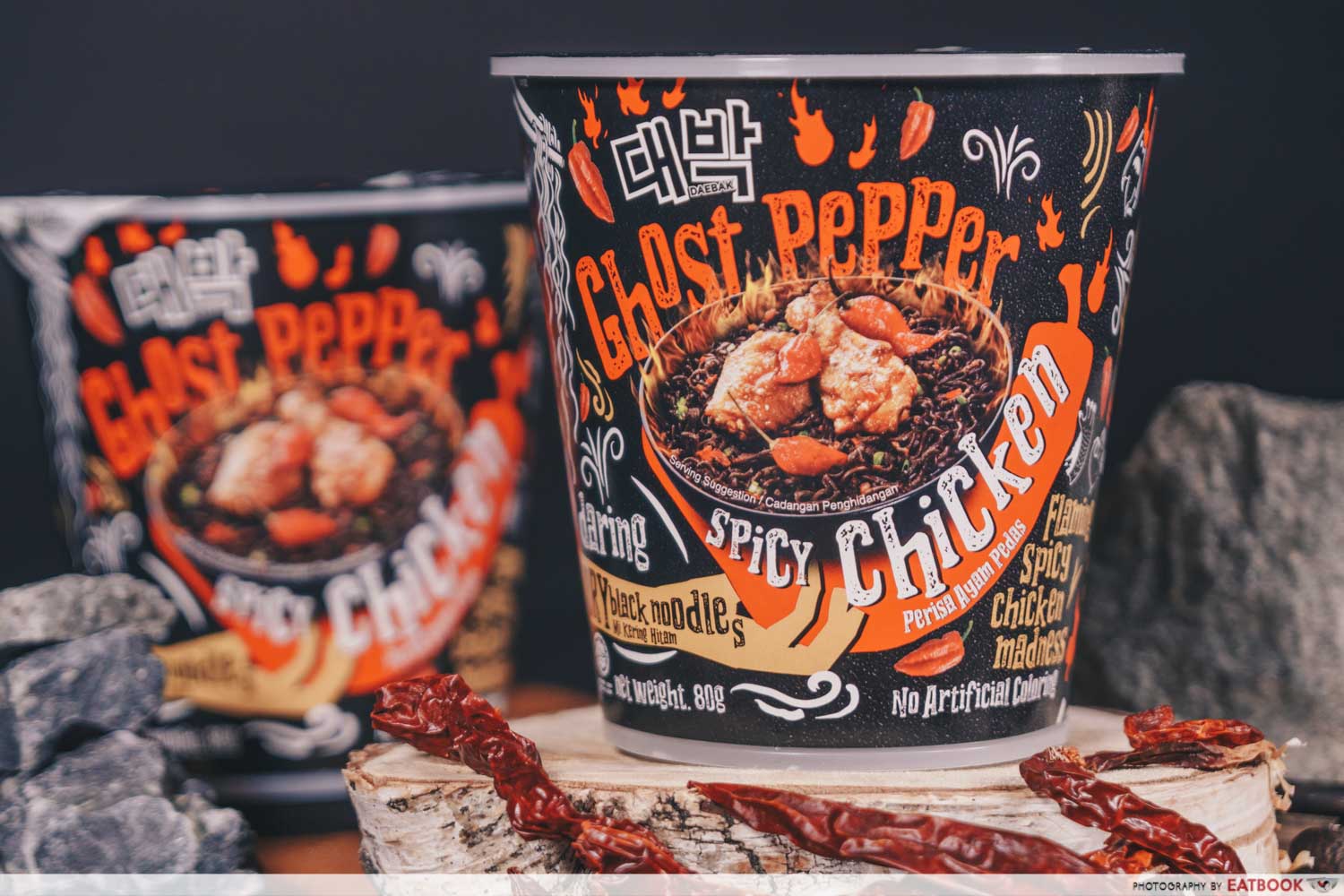 After being the reason for countless reaction videos and trips to the bathroom, Mamee's Daebak Ghost Pepper Spicy Chicken Noodles is finally coming to Singapore on 3 September 2019. Available exclusively at 7-Eleven outlets, this mouth-burning bowl will only cost $2.90—a relatively cheap price, considering its potency.
These noodles will only be available here for two months—so good luck braving the inevitable crowds. Fortunately, we managed to snag a couple of packs for ourselves.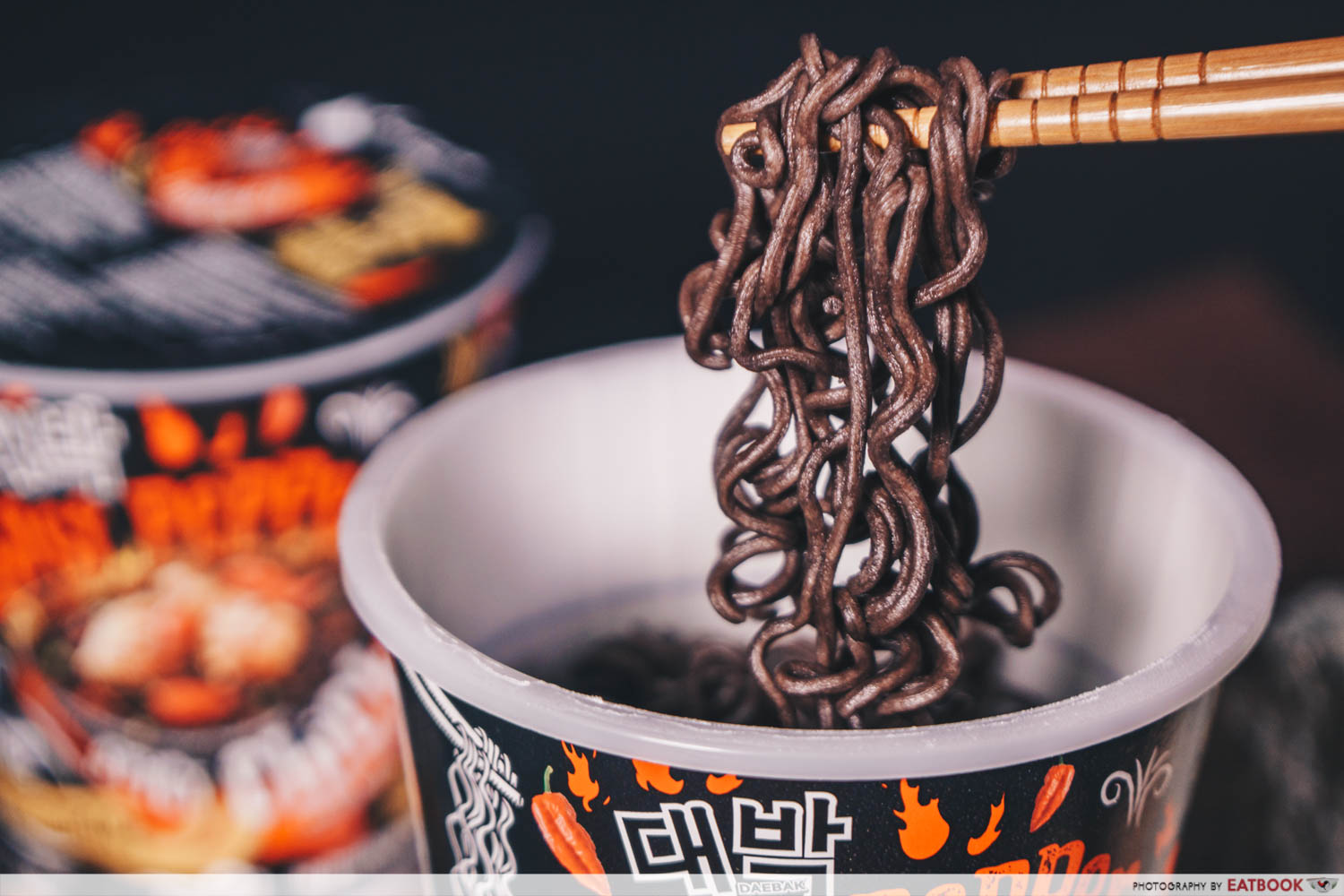 Opening the cup reveals ominous jet black noodles that are warning signs for the stomach-turning adventure ahead. The noods are made using cocoa powder and berry extract. Surprisingly, they're free from any artificial colouring and additives—a huge plus in our books.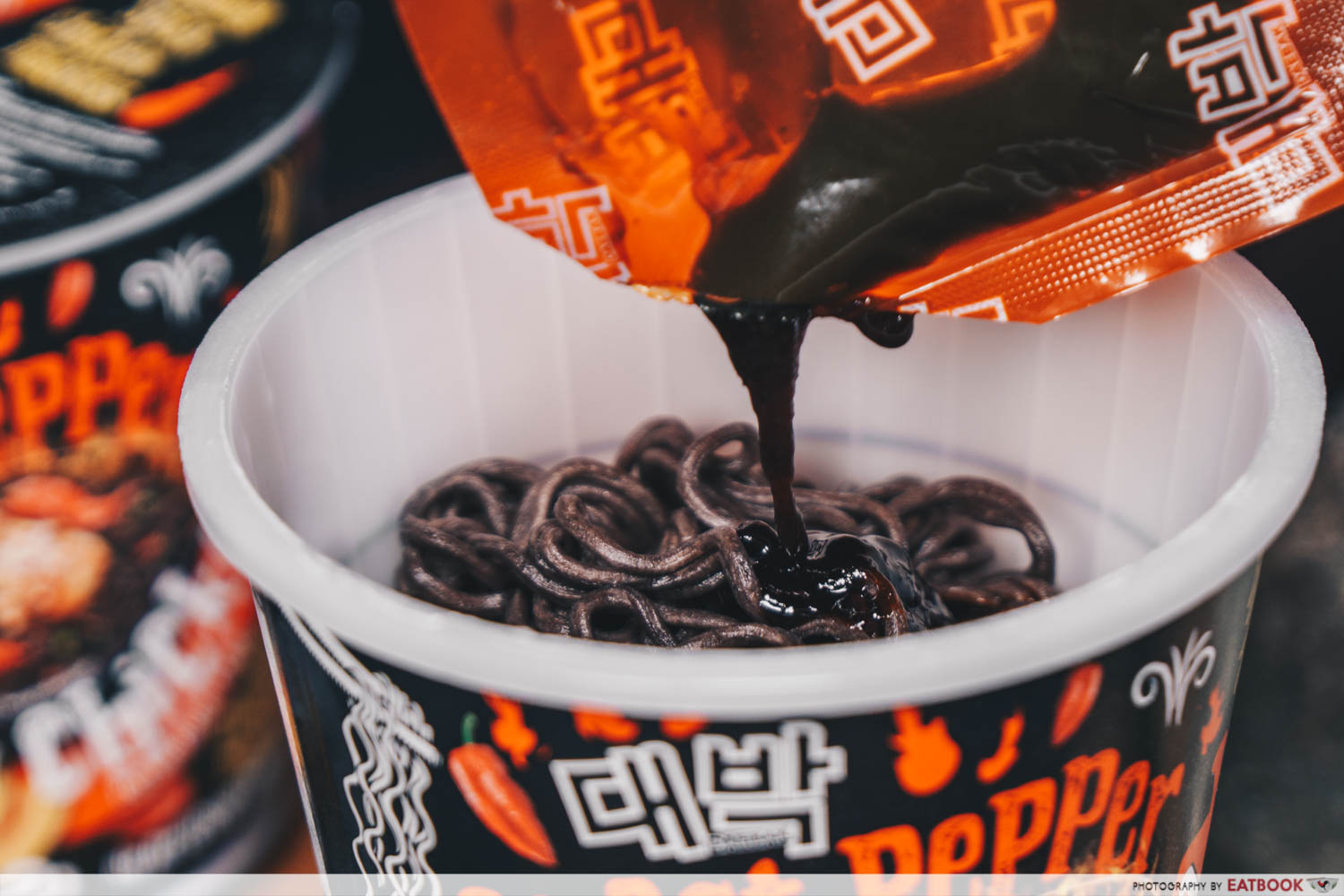 The usual SOP applies: pour in boiling water, close the lid, and leave it to cook for two minutes. Once you've drained the water, it's time for the star player to shine. The ghost pepper seasoning is infused with Bhut jolokia which registers more than a million heat units on the Scoville scale. For reference, chilli padi only scores 100,000 units max. Clearly, this dish isn't for the faint-hearted.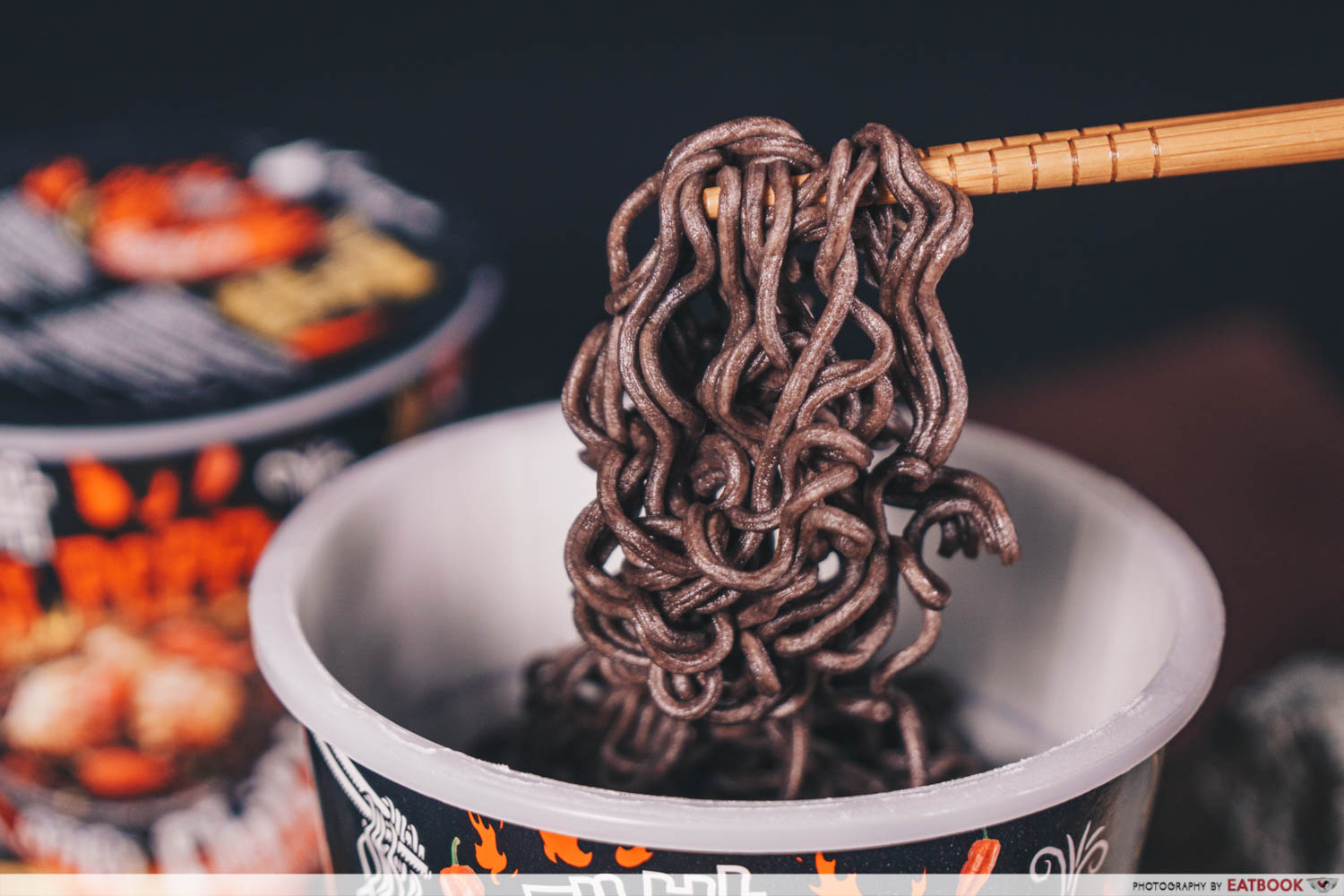 Once you've mixed it, the first thing you'll notice is the tear-inducing aroma wafting around the cup. We did this process in front of a few colleagues, and some of them started having difficulty breathing.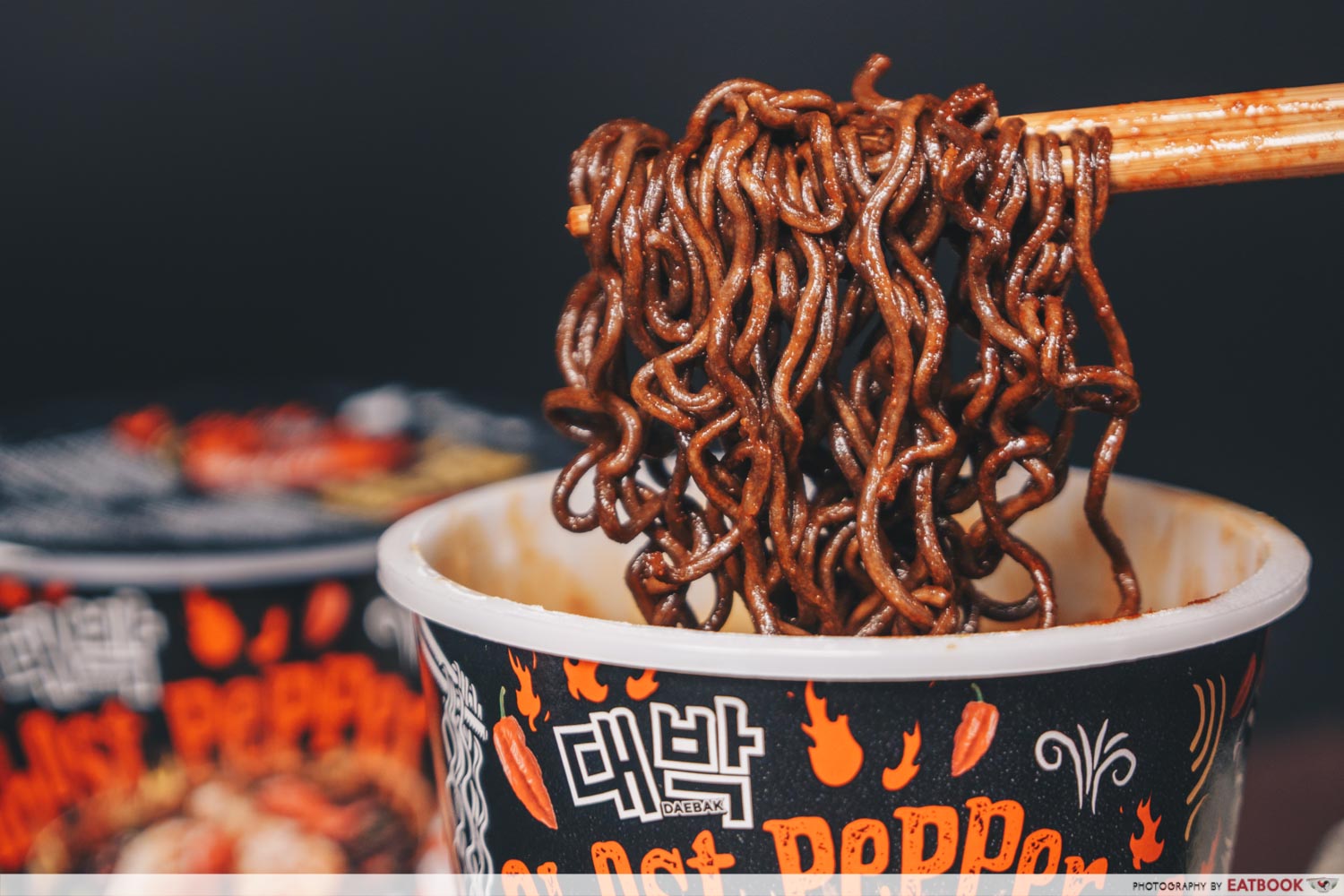 Yours truly took the first bite, and holy s*** did it hurt. As someone who loves all things spicy, I thought these noodles hit the bullseye. It feels like a thousand ants biting on your tongue. Swallowing it hurriedly does zilch to ease the pain 'cause the spice stays on your throat. 
Scary thing was, it was super addictive. It was like that episode of Food Wars where Kuga made his spicy mapo tofu for Soma. You can't help but want to finish the noodles.
Needless to say, I was very impressed. Even Ariana will have tears to cry after trying this beast. That being said, I couldn't taste the chicken flavour at all, so points off for that. Then again, no one's buying this for the chicken.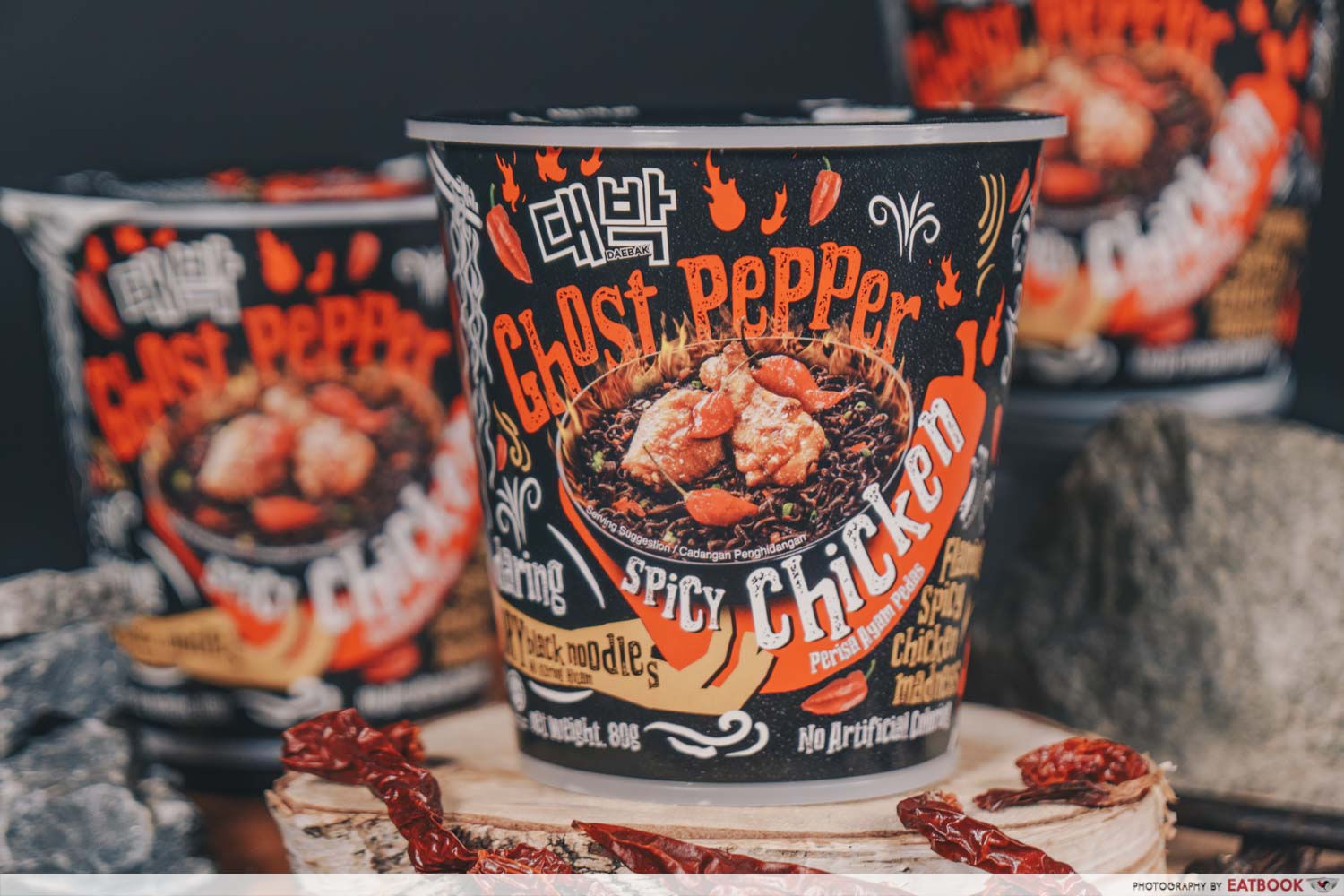 All in all, the Daebak Ghost Pepper Noodles meets the hype. They go beyond spicy, and into a whole new territory of their own. As someone who first knew about them through that viral Buzzfeed video, I felt they were well-worth the wait.
If you're gunning to experience a whole new level of pain and pleasure, head to any 7-Eleven outlet come 3 September 2019!

For more spicy noodles, check out our list of spicy ramen places and Myojo's spicy Mala Xiang Guo Bowl Noodles!
Photos taken by Koh Hui Qing.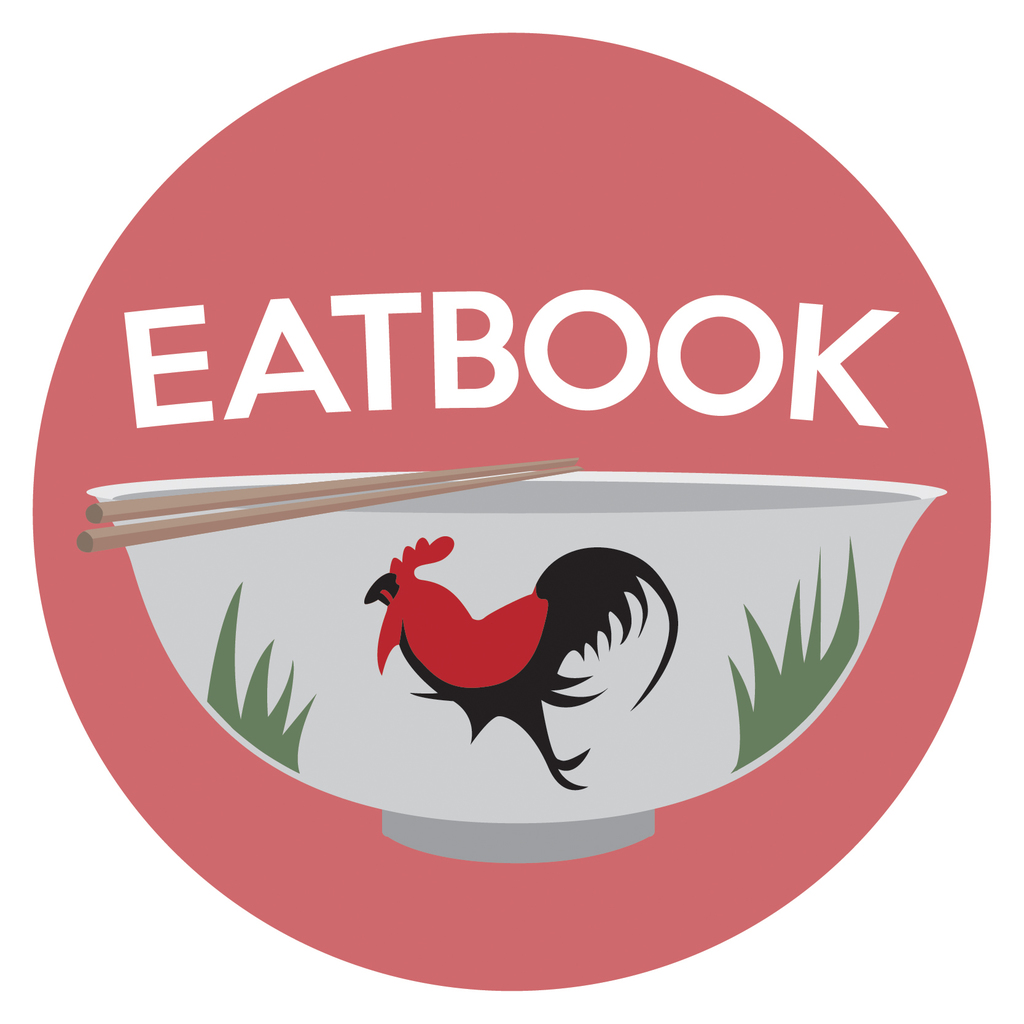 Drop us your email so you won't miss the latest news.