---
Gluten-free dessert places for those with a sweet tooth
---
Gluten is a protein found in certain grains including wheat. It's hard to find tasty gluten-free dessert places in Singapore, but fortunately for those with gluten sensitivities and an achingly sweet tooth, there are plenty of cafes, ice-cream shops and bakeries that offer gluten-free options, found right here in the motherland. 
---
1. Beriwell
---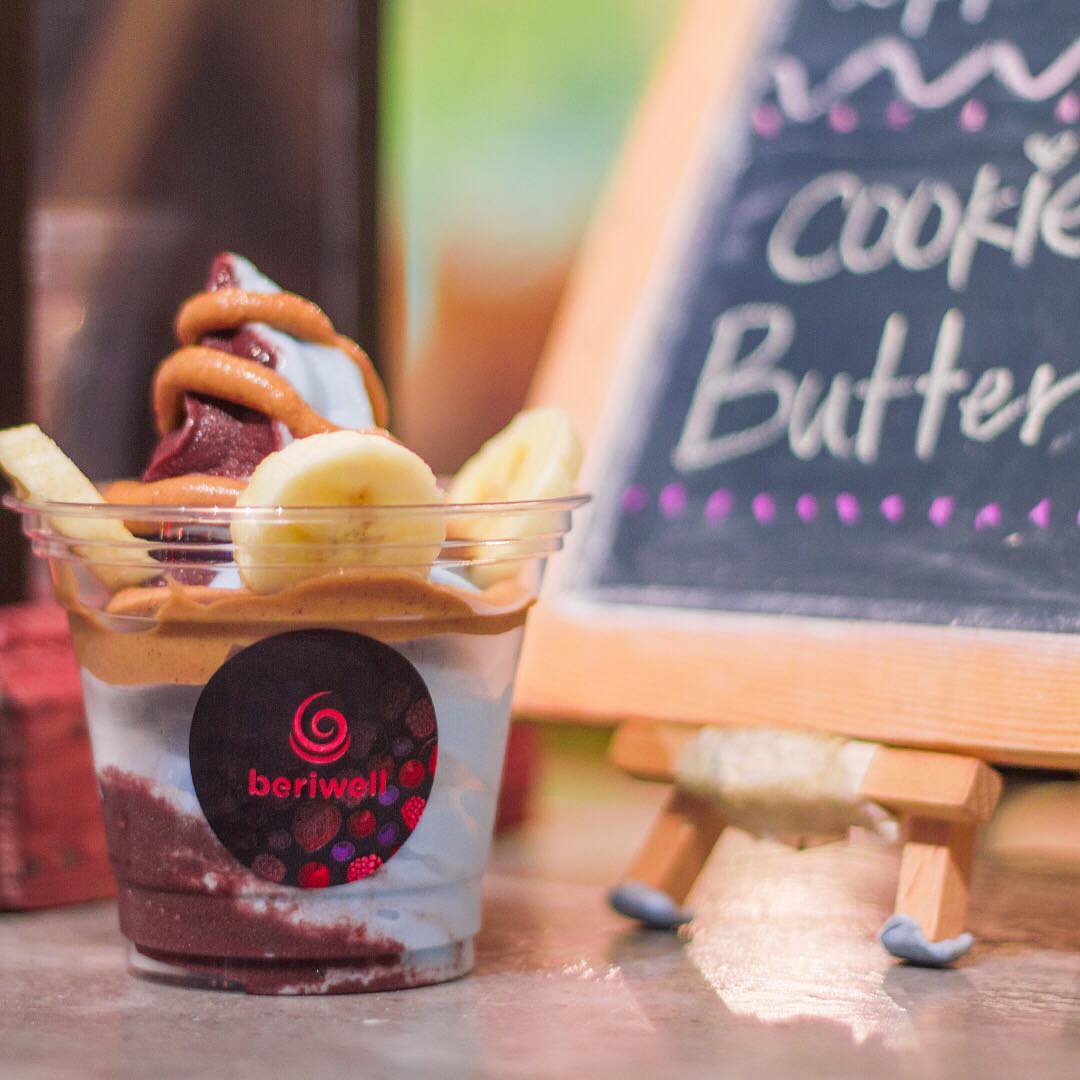 Image credit: @beriwell
Beriwell is the latest addition to the acai scene, and it dishes out acai soft serve – a rare find in Singapore! You can order either a Smoothie ($5.90 to $8.90) or a Superswirl ($6.90/$9.90), a soft serve that comes in two flavours – Acai or Coco Majik (Thai coconut and spirulina). If you can't decide between the two, opt for a Twist to get both flavours in your Superswirl. What's more, the interior of the cafe has a tropical vibe, with leafy prints decorating the walls and seats, making it perfect for the 'gram.
Address: 19 East Coast Road, #01-01, Singapore 428746
Opening hours: Daily 9am to 11pm
Tel: 9380 3816
Website
---
2. Brownice
---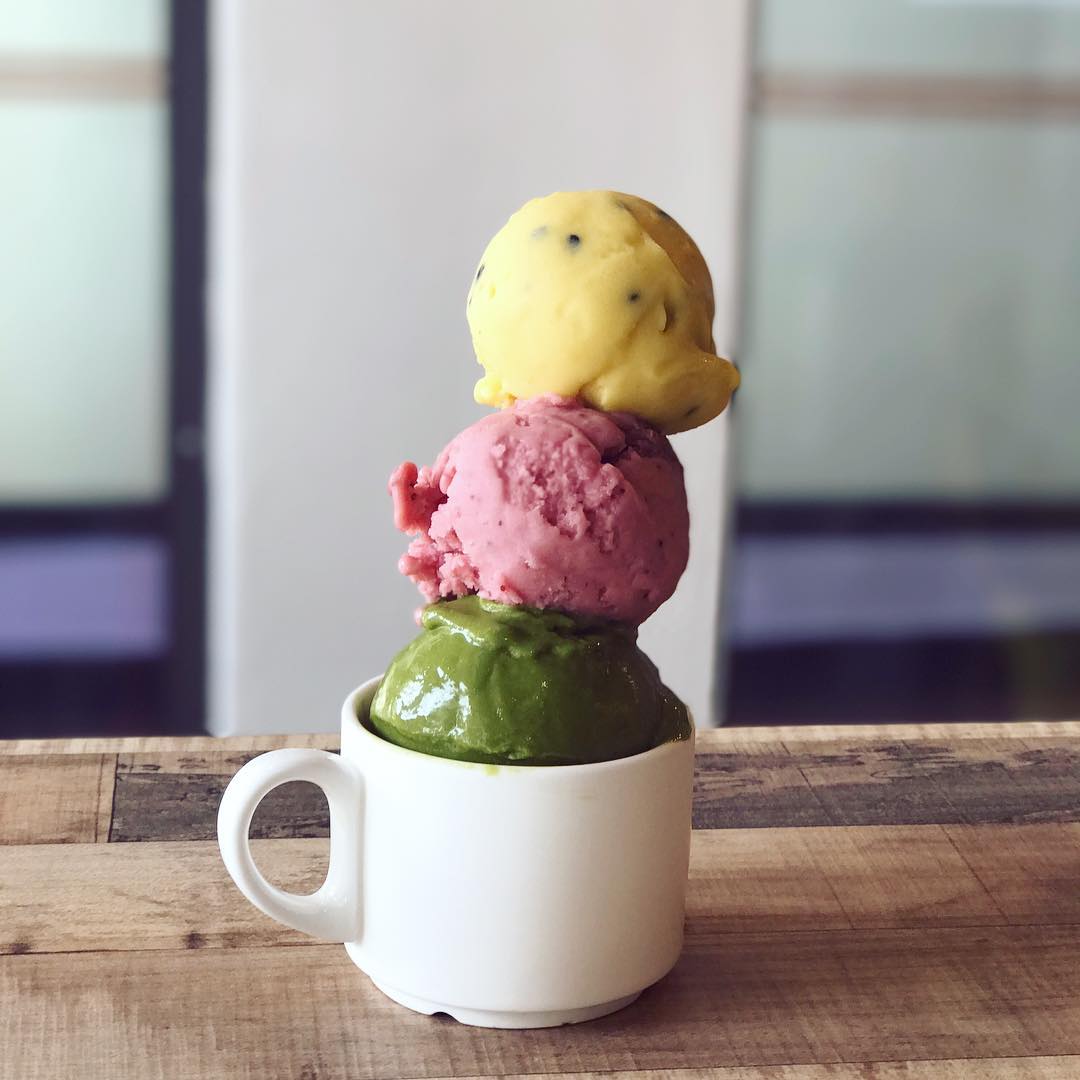 Image credit: @brownice_sg
Almost all the ice-cream (from $3.50) at Italian vegan cafe Brownice, except for Chocolate Midnight Cookie, are gluten-free. These gluten- and dairy-free ice-cream flavours are so rich and mind-blowingly good, some flavours taste even better than ordinary ice-cream! Brownice also offers gluten-free thin-crust pizza and pasta options, though the store encourages you to give them a call before heading down in case stock runs out.
Address: 53 East Coast Road, Singapore 428771
Opening hours: Sun-Thur 12pm to 10pm, Fri-Sun 12pm to 10:30pm
Tel: 6456 6431
Website
---
3. Shake Farm
---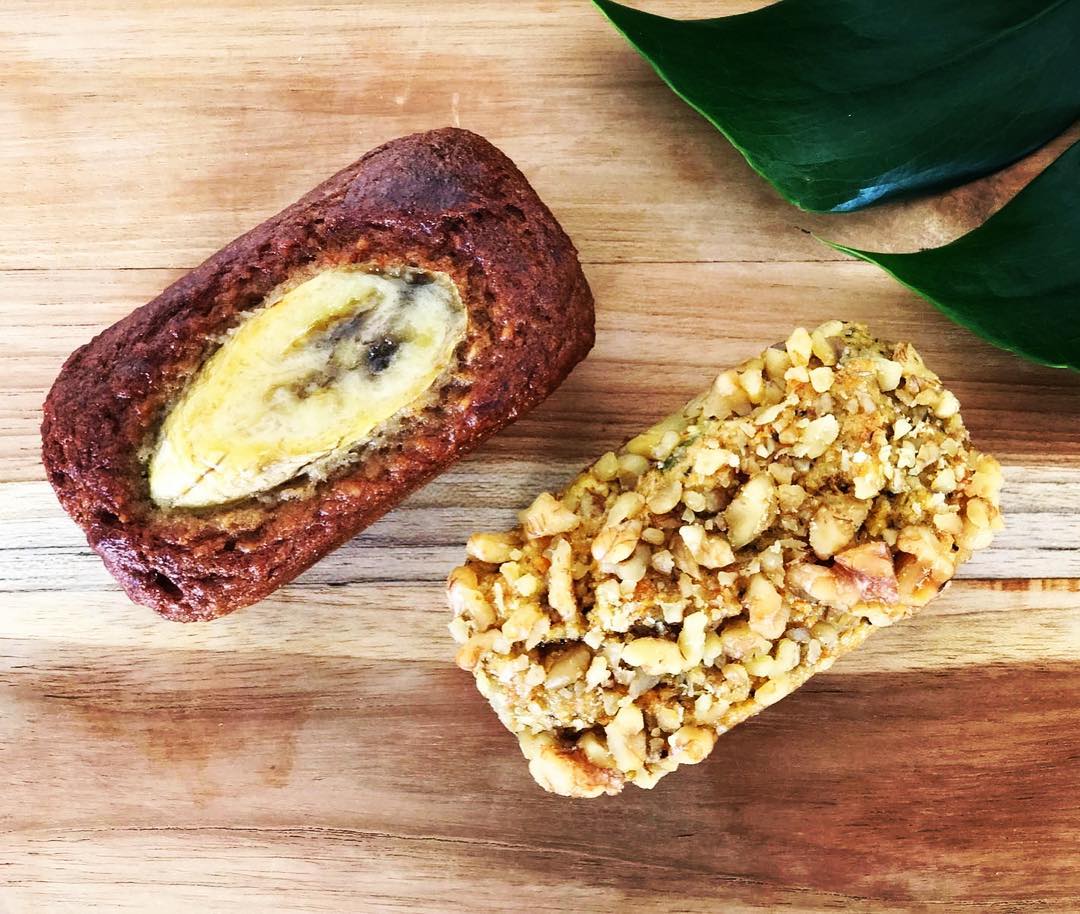 Image credit: @the_wholekitchen
Check out Shake Farm not just for their healthy shakes, but for their natural, gluten-free products, from cakes to granola to energy pearls. The energy pearls are basically sweet snack balls full of protein and fibre, and come in flavours such as Hazelnut Cacao ($6.50 for two) and Peanut Sesame ($6.50 for two). Try their assortment of spongy cakes as well, including Banana Vanilla Bean Cake ($6) and Carrot Ginger Chai Cake ($6), which consists of a unique and addictive blend of flavours that will have you wanting more.
Address: 50 Robinson Road, #01-02, Singapore 068882
Opening hours: Mon-Thur 7am to 10pm, Fri 7am to 9pm, Sat 9am to 4pm
Tel: 9027 0177
Website
---
4. Open Door Policy
---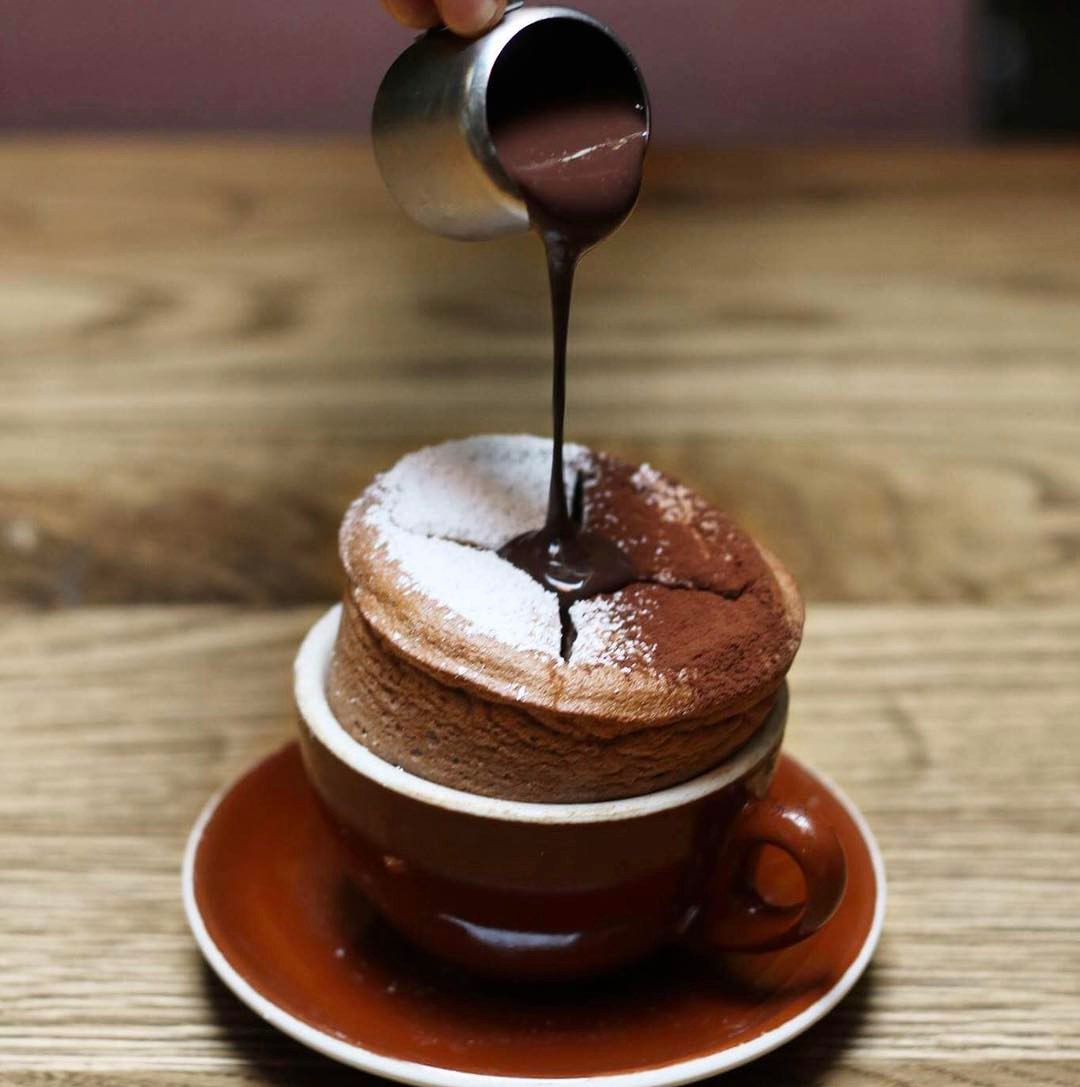 Image credit: @opendoorpolicysg
While Open Door Policy is more of a restaurant than a dessert place, you'll be wowed by the level of dedication Open Door Policy puts into their gluten- and dairy-free desserts. With a goal to promote healthy eating and food sustainability via indoor farming, this restaurant grows their own food! Open Door Policy sure doesn't compromise on taste either. Try their Signature Fluffy Souffle ($16++), which is flavoured with acai berry and light as a cloud, or their popular Dairy-Free Apple Crumble ($16++), which is packed with sweetness and eight different kinds of spices.  
Address: 19 Yong Siak Street, Singapore 168650
Opening hours: Mon, Wed-Fri 12pm to 11pm , Sat-Sun 11am to 11pm
Tel: 6221 9307
Website
---
5. Peace Cafe
---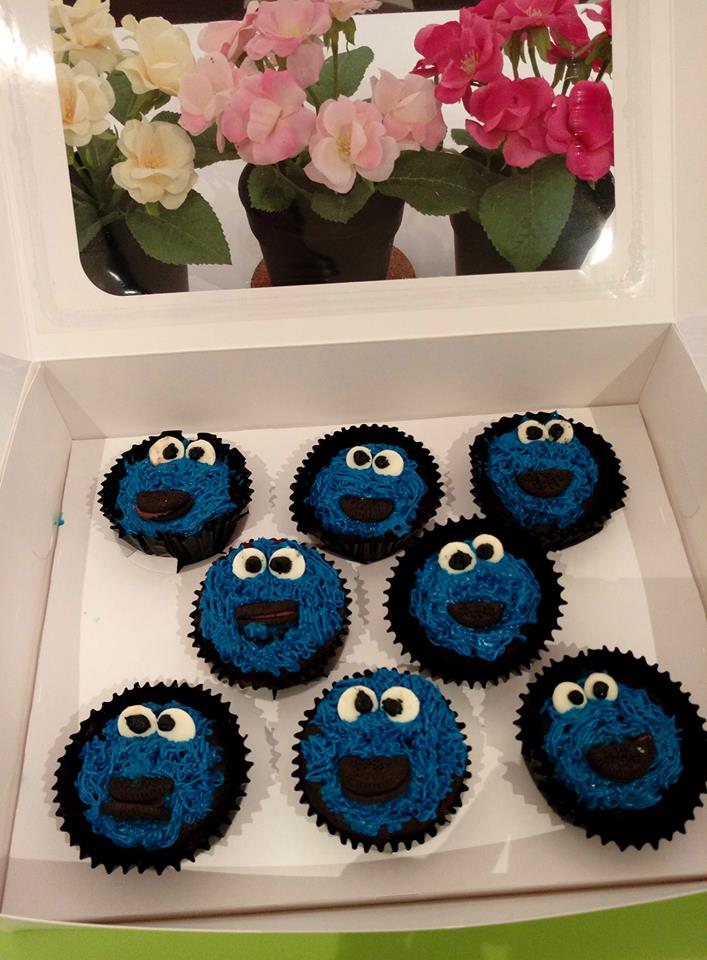 Image credit: Peace Cafe Facebook Page
Come to Peace Cafe for a hearty spread of cakes, cheesecakes, cupcakes, dairy-free cashew nut 'cheese' cakes, teas and more. If you're planning a party, you can order your own Custom Cakes at $30 per kg! True to its name, Peace Cafe includes an in-house bookstore selling self-help and spiritual guidebooks. It's the ideal place to go when you're keen on doing some good ol' soul searching whilst nourishing the body with wholesome baked goods.
Address: 4 Dalhousie Lane, Little India Conservation Area, Singapore 209673
Opening hours: Tue-Fri 11:30am to 7pm, Sat 12pm to 8:30pm, Sun 12pm to 3pm
Tel: 6291 1687
Website
---
6. Smoocht
---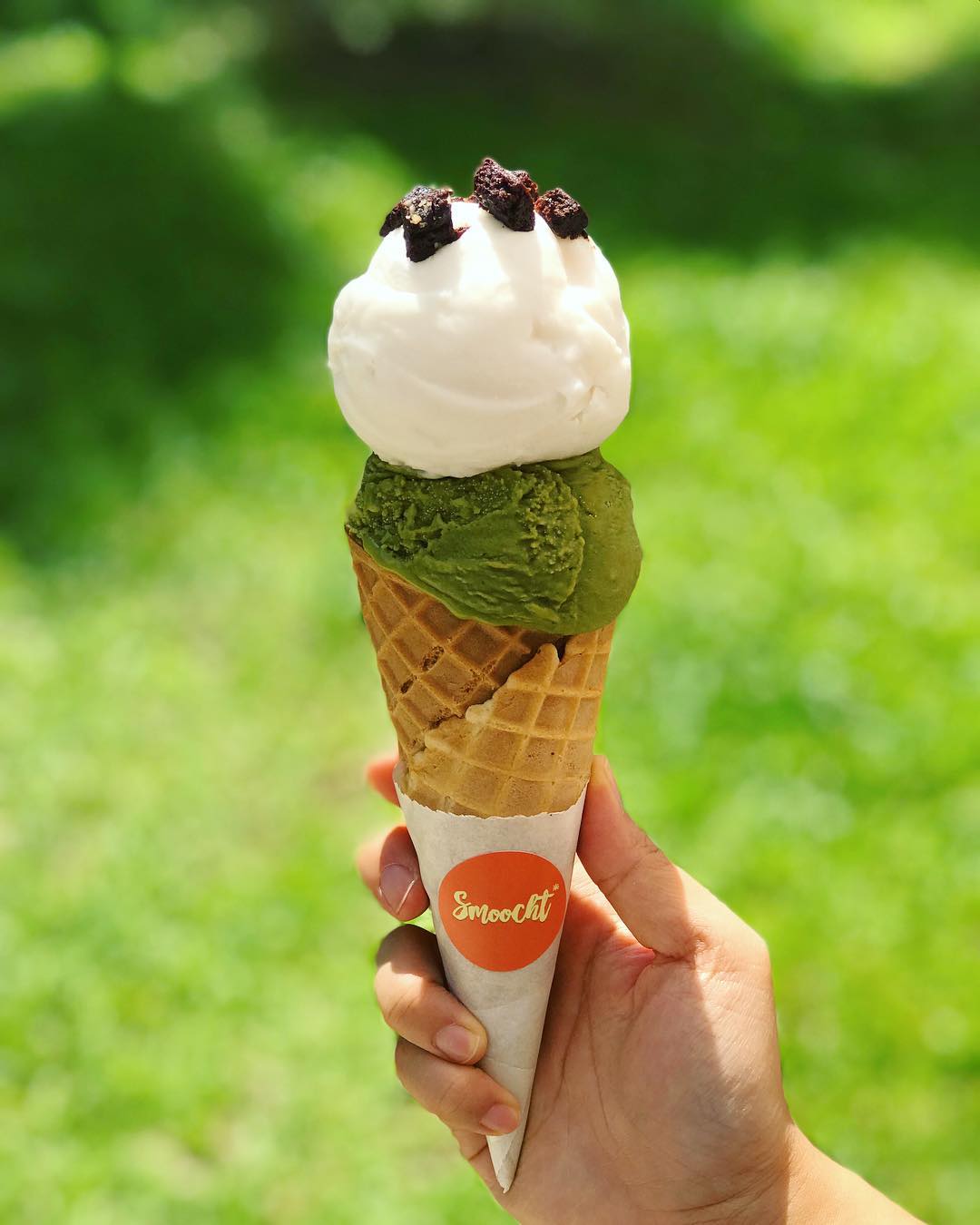 Image credit: @smoocht
Smoocht is a young cafe run by the owners of Brownice, so their ice-cream (from $3.50) is similarly gluten-free, except for the Chocolate Midnight Cookie. Although their waffles and brownies are not gluten-free, Smoocht is currently in the midst of introducing new items to their menu, tentatively from early April. You can anticipate yummy dessert jars and ice-cream sandwiches, all of which come with gluten-free options!
Address: 319 Jurong East Street 31, #01-58, Singapore 600319
Opening hours: Sun-Thur 12pm to 9pm, Fri-Sat 12pm to 9:30pm
Tel: 6266 5691
Website
---
7. Delcie's Desserts and Cakes
---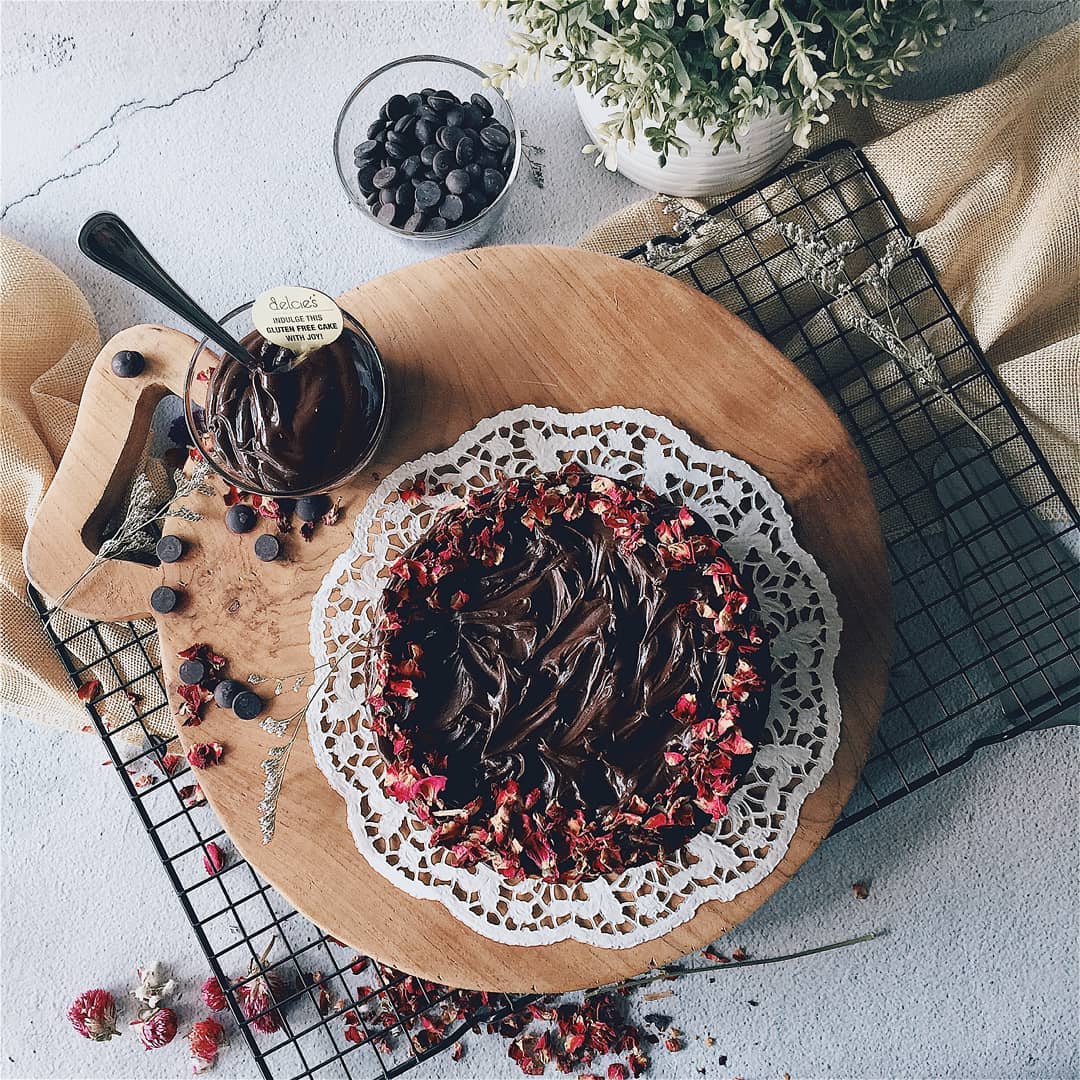 Image credit: @delciesdesserts
I've saved the best for the last with Delcie's Desserts and Cakes. After scrolling through their website and Instagram photos, you'll really want to head on down to this place sometime to get your fix of desserts. Boasting tasty bakes such as muffins, ice-cream cakes and macarons that are cholesterol-free, vegan and low in calories, Delcie's Desserts and Cakes has categories especially catered to diabetic patients, vegans, people with gluten sensitivity, and even babies. One lovely cake you shouldn't miss is their Chocolate Cheesecake ($78). It even comes with decorative rose petals which you can reuse through brewing a warm cup of rose tea! It's no wonder why Delcie's Desserts and Cakes prides itself by the slogan 'When we bake, it becomes healthy!'.  
Address: 34 Whampoa West, #01-83, Singapore 330034
Opening hours: Tue-Sun 11am to 8pm
Tel: 6282 2951
Website
---
Bonus: Gluten Free SG
---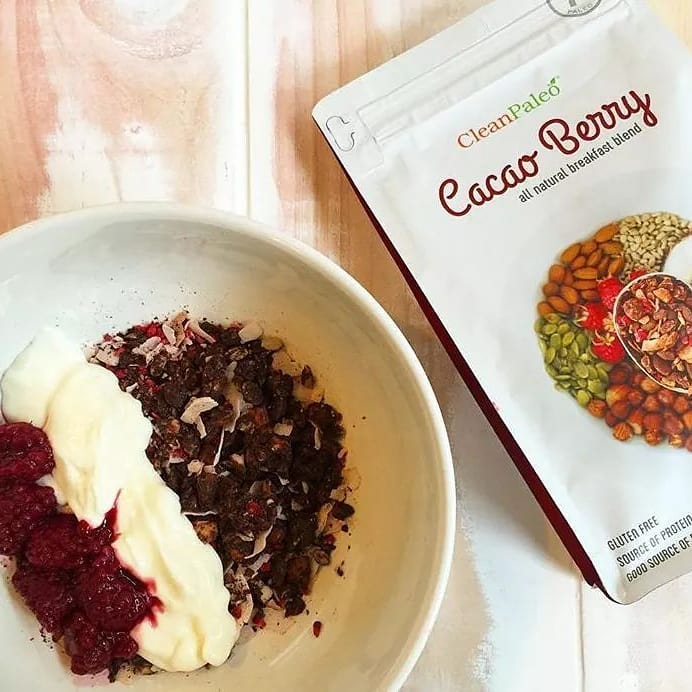 Image credit: @glutenfreesg
Gluten Free SG is Singapore's very own one-stop gluten-free online store. They stock everything gluten-free, from granola to fudgy chocolate bites to breakfast blends. Give their CleanPaleo Cacao Berry ($12.95)  breakfast blend a try; it even includes coconut and freeze-dried raspberries. Throw in some yoghurt and sit down to a hearty morning meal! Alternatively, get your hands on a packet of Goodie Girl Midnight Brownie Cookies ($3.50) that's made with rich Belgium chocolate.
---
Drop by the nearest gluten-free dessert place now!
---
For those with celiac disease or gluten sensitivities, I'm sure it's tough having to scour for gluten-free dessert places. I hope with this list, at the very least, I've made your search a tad bit easier. Grab a friend and drop by one of these cafes or restaurants now for a blissful session of indulgence!  
---
Featured image adapted from Instagram user @beriwell's post.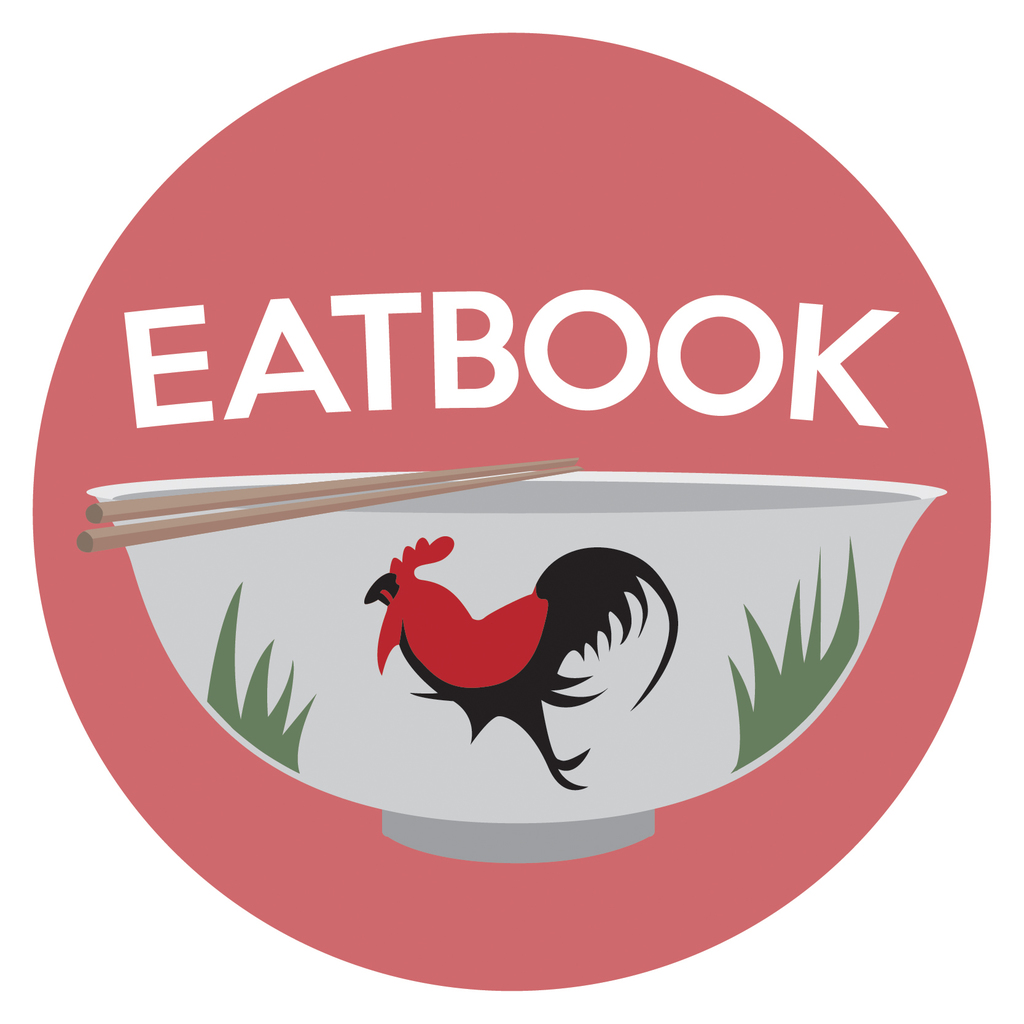 Drop us your email so you won't miss the latest news.