Goldhill Hakka Restaurant in Eunos has Hakka yong tau foo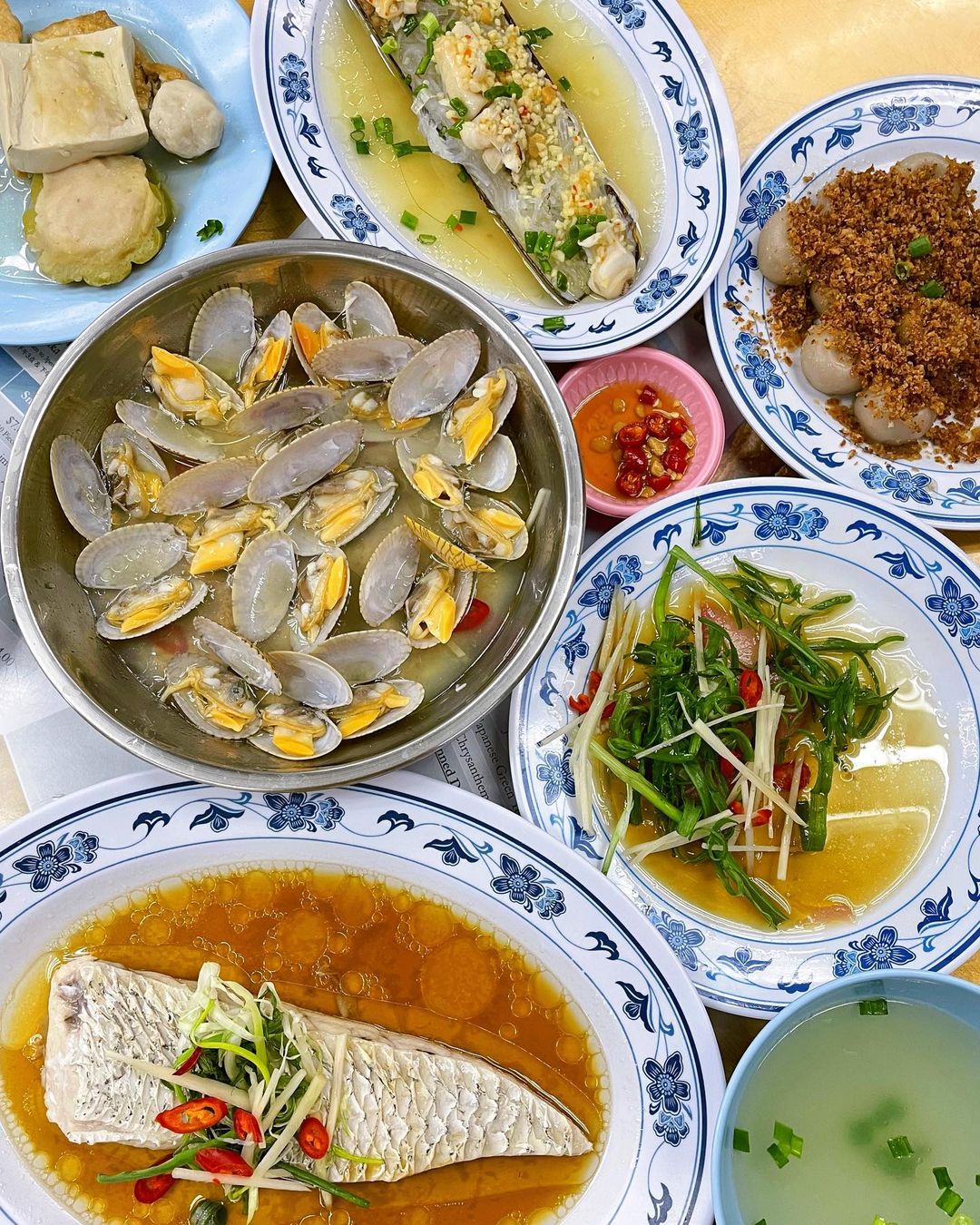 Image credit: @ohtastyfats
If you are a keen fan of Hakka food, look no further than Goldhill Hakka Restaurant, which specialises in Hakka yong tau foo. Tucked away along Changi Road, this humble restaurant has been in operation since 1997, making them 25 years old this year. 
They pride themselves on serving the freshest handmade ingredients to their customers and are well-loved for the nostalgic flavours of their food. It is no surprise that its heritage has charmed patrons for decades, both young and old.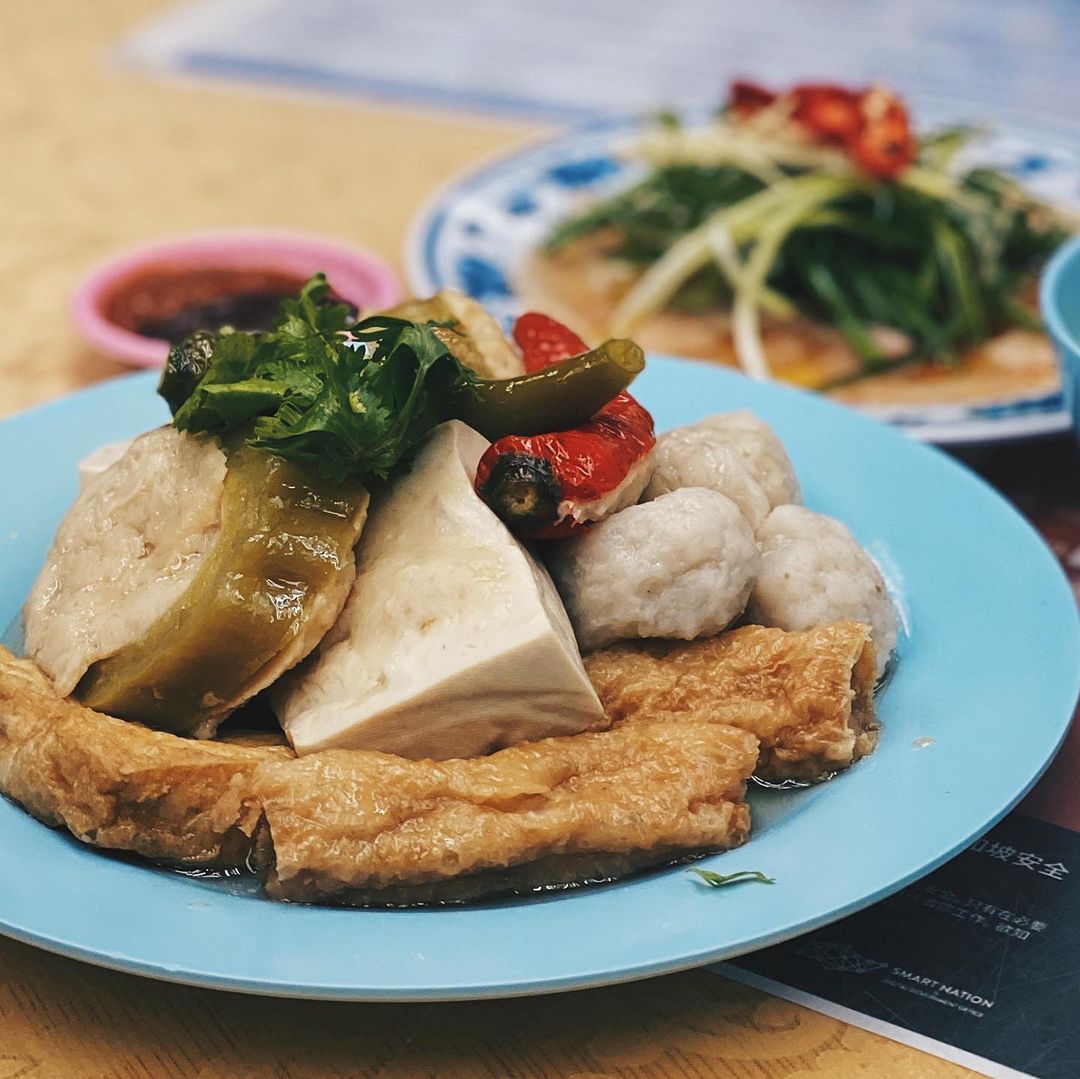 Image credit: @hotpoticecream
Goldhill Hakka Restaurant offers a wide assortment of ingredients such as tofu, fishball, stuffed chilli and more. Their prices are surprisingly affordable, starting at $7 for 10 pieces of ingredients and going up to $14 for 20 pieces. Don't be surprised to find that the yong tau foo here is stuffed with house-made fish paste, rather than the meat-filled, fried variety. Dip the YTF in their house-made spicy and sweet dipping sauces!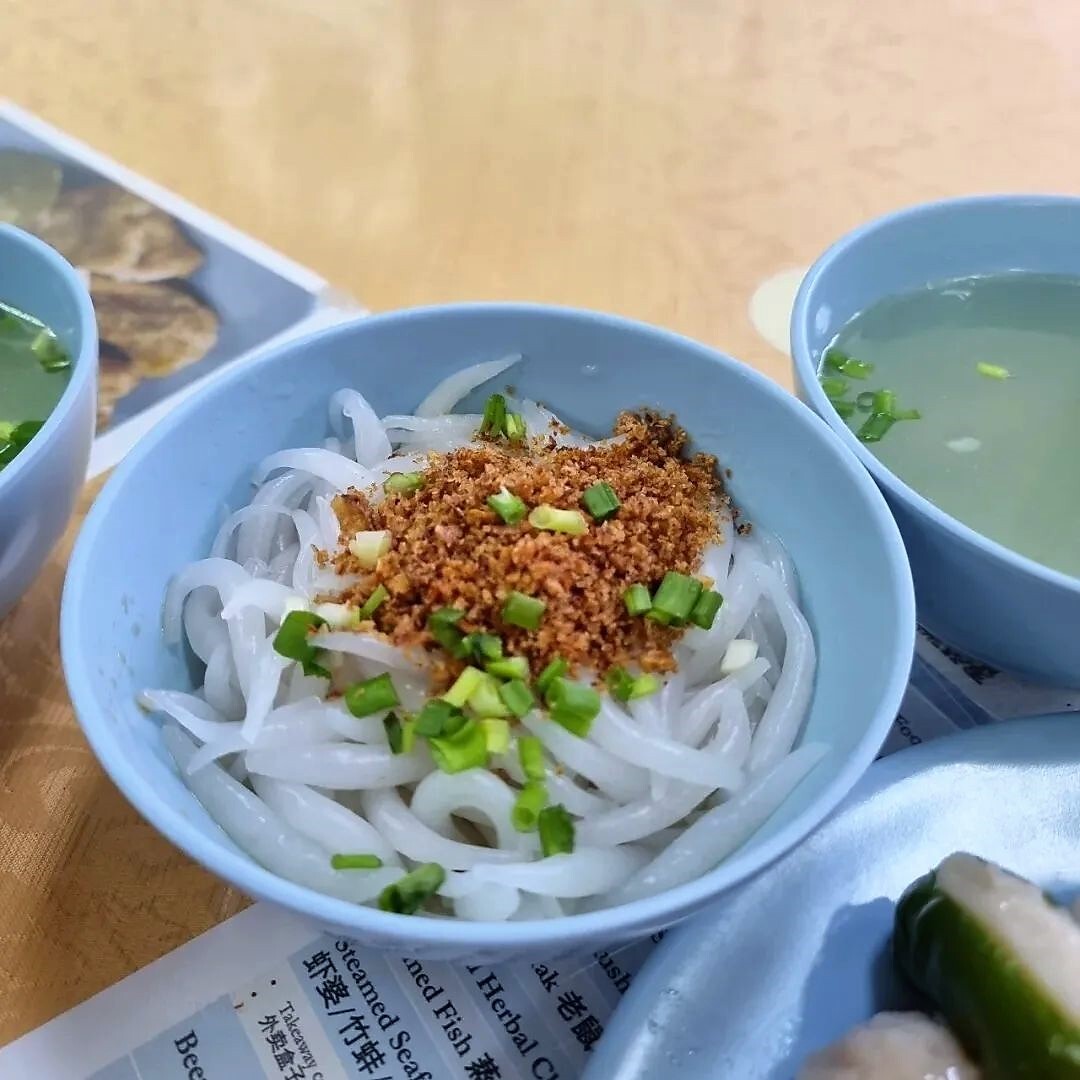 Image credit: @foodie_mah
Have your YTF with Mee Tai Mak ($1.50) instead of the usual rice or bee hoon. This well-loved dish at Goldhill Hakka, served dry, is tossed with shallot oil and blanketed in fried shallots, a savoury accompaniment to the clean-tasting yong tau foo.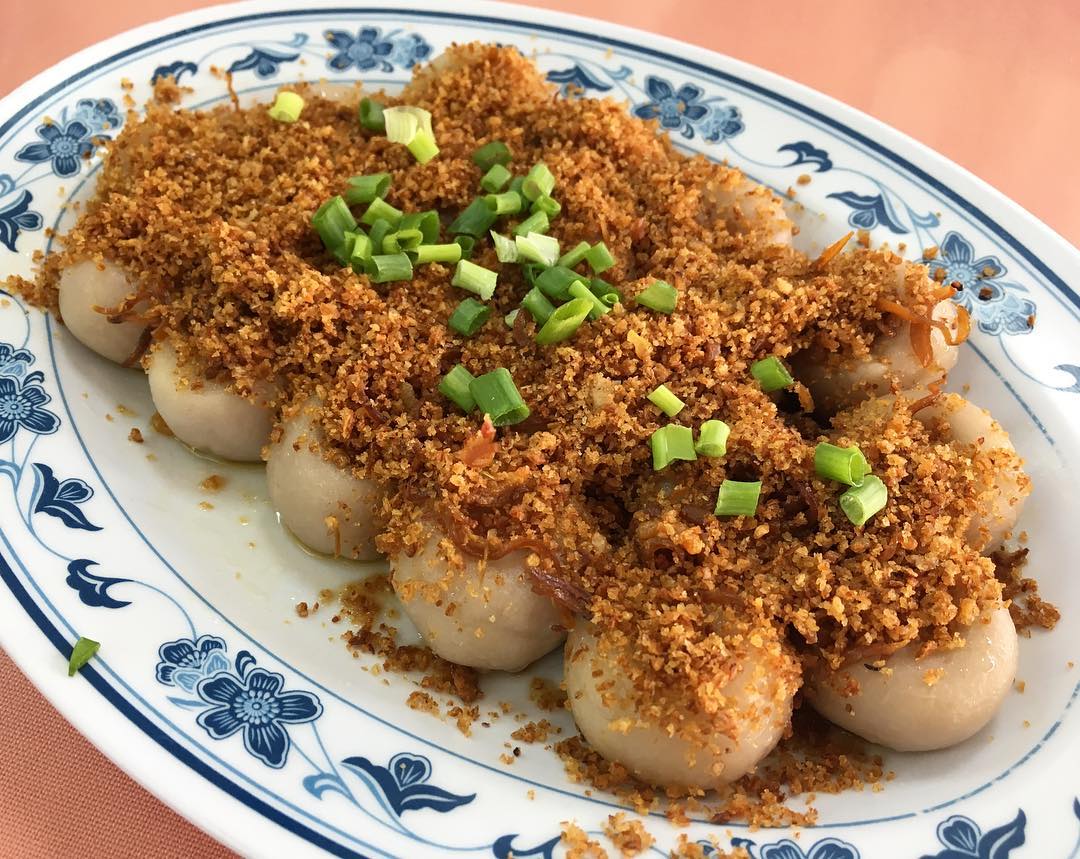 Image credit: @foodieuncle
One of the signature dishes they offer is traditional Yam Abacus Seeds, priced at $5 for 10 pieces━a dish that is rarely seen these days due to the laborious preparation required. Here, these soft and chewy dumplings are house-made from yam and rice flour, and are topped generously with fried garlic, shredded dried cuttlefish, crushed minced salted fish and shallots.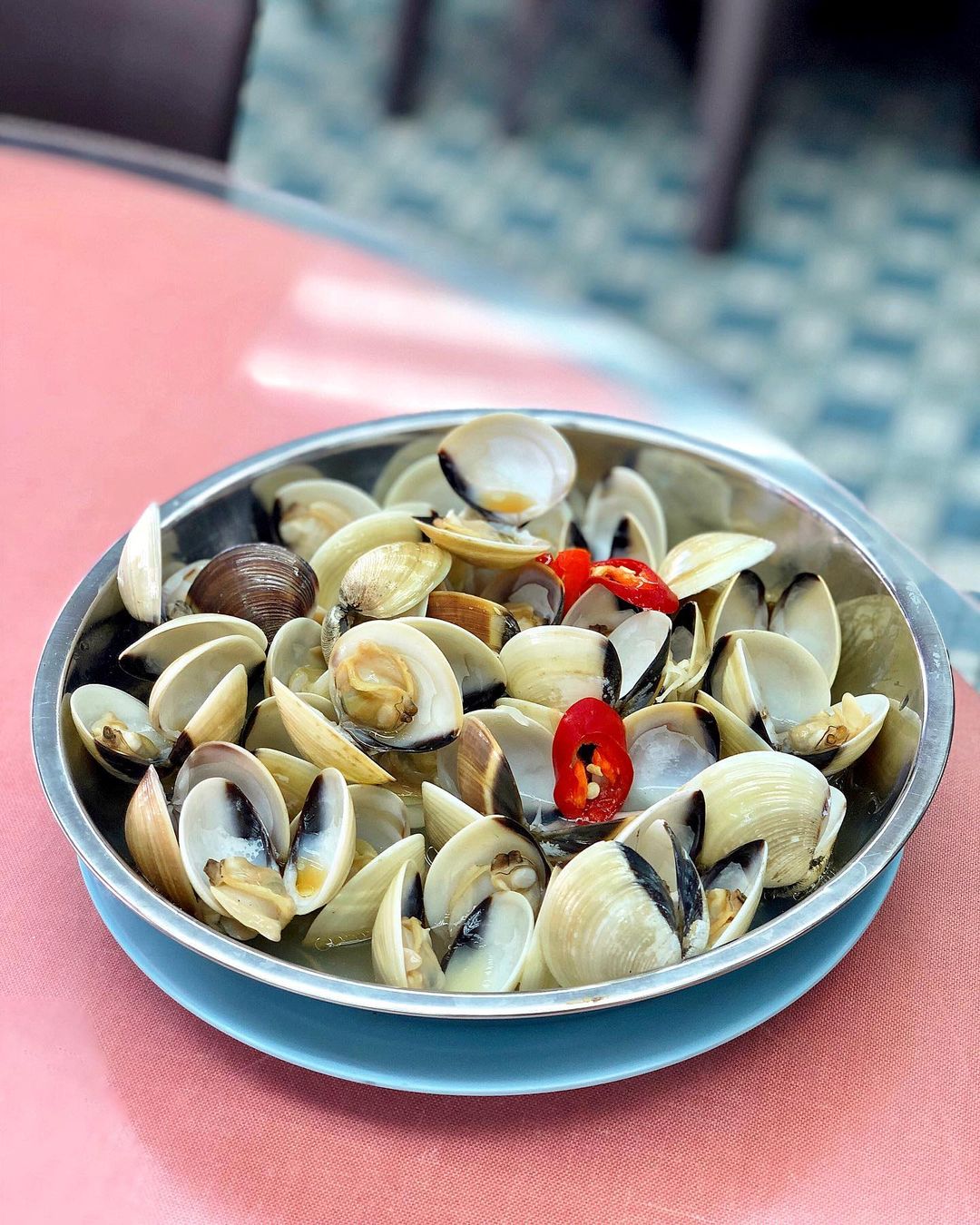 Image credit: @renztan
If you are a seafood lover, the Steamed LaLa ($12) is a must-have. It is a popular dish loved by Goldhill Hakka's patrons for its simplicity and large portions. Speaking to the freshness of the clams, they're simply steamed with Chinese hua tiao wine, chilli pepper and garlic, bringing out the natural sweetness of the shellfish.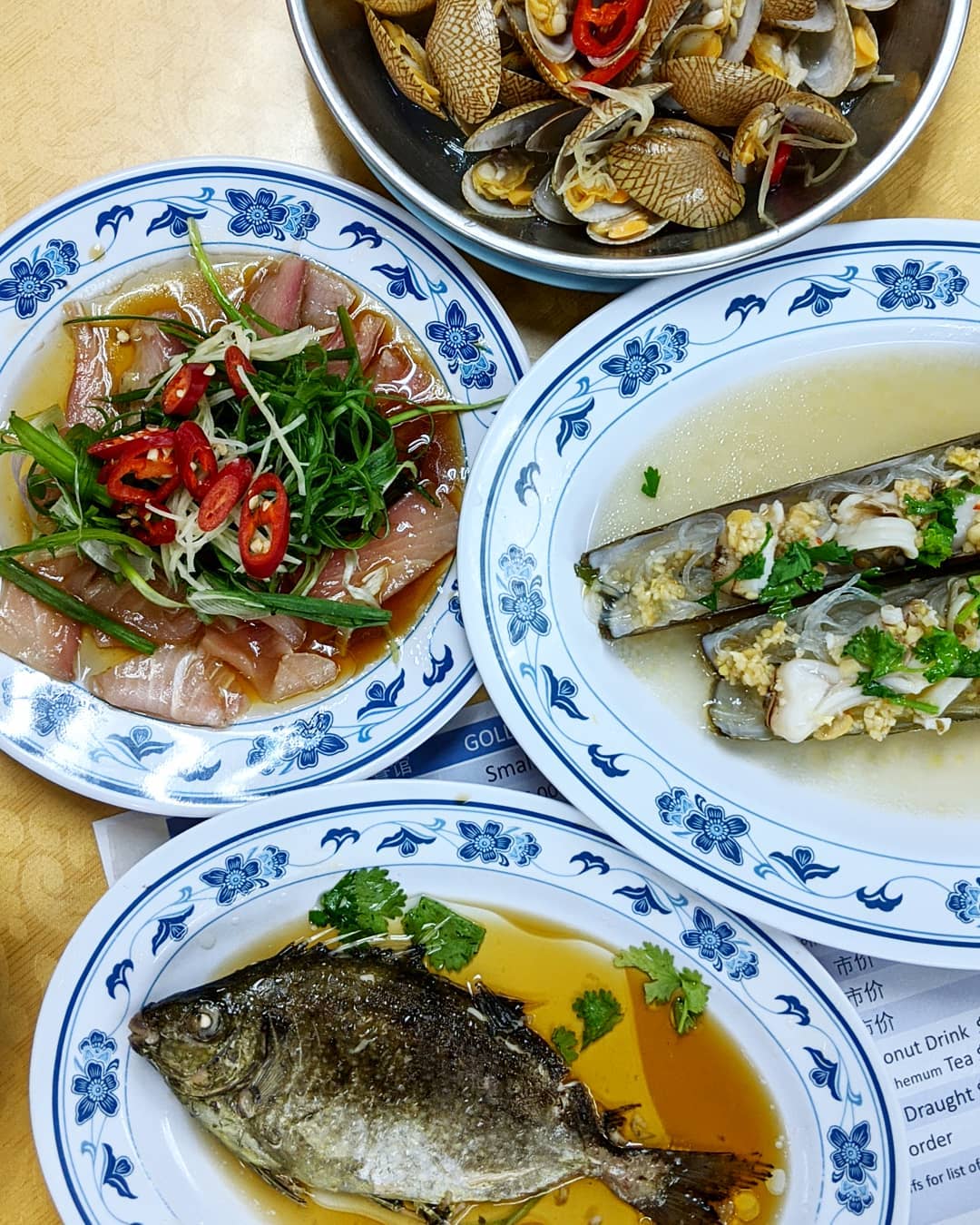 Image credit: @goldhillytf
If steamed lala is not for you, another seafood option is Steamed Fish (market price), which is topped with chilli padi and spring onions. They also serve Yu Sheng ($12) and Bamboo Clams (from $16) at Goldhill Hakka Restaurant, the former, a marinated raw fish dish, that is not commonly seen these days!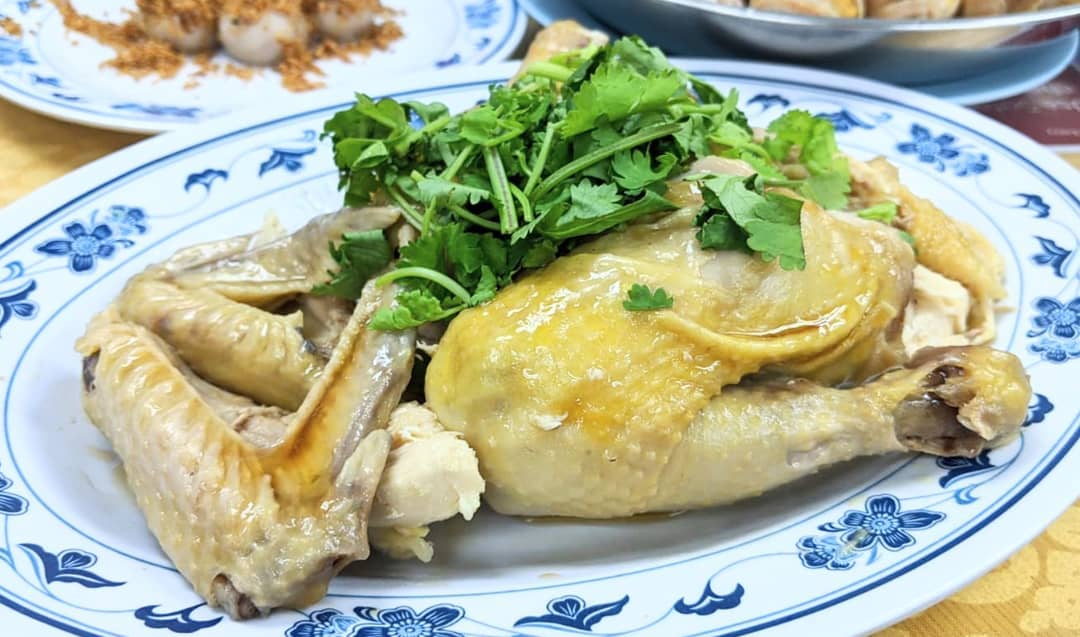 Image credit: @goldhillytf
Goldhill Hakka Restaurant also offers Steamed Herbal Chicken (from $35) for customers who prefer a meaty alternative. Do note that you will need to pre-order this two days in advance with the restaurant if you would like to have this.
If you're looking to visit more yong tau foo stalls, here's our guide to yong tau foo stalls in Singapore. For another legit Hakka YTF stall, consider Jia Authentic Hakka Yong Tau Foo in Geylang Bahru! 
Address: 299A Changi Road, Singapore 419777
Opening hours: Tue-Fri 11am to 3pm, 5pm-9pm, Sat-Sun 11am to 9pm
Tel: 6842 4283
Website
Goldhill Hakka Restaurant is not a halal-certified eatery, but uses no pork or lard.
This Stall Sells Authentic Handmade Hakka Yong Tau Foo And Har Cheong Gai Wings
Feature image adapted from @ohtastyfats and @hotpoticecream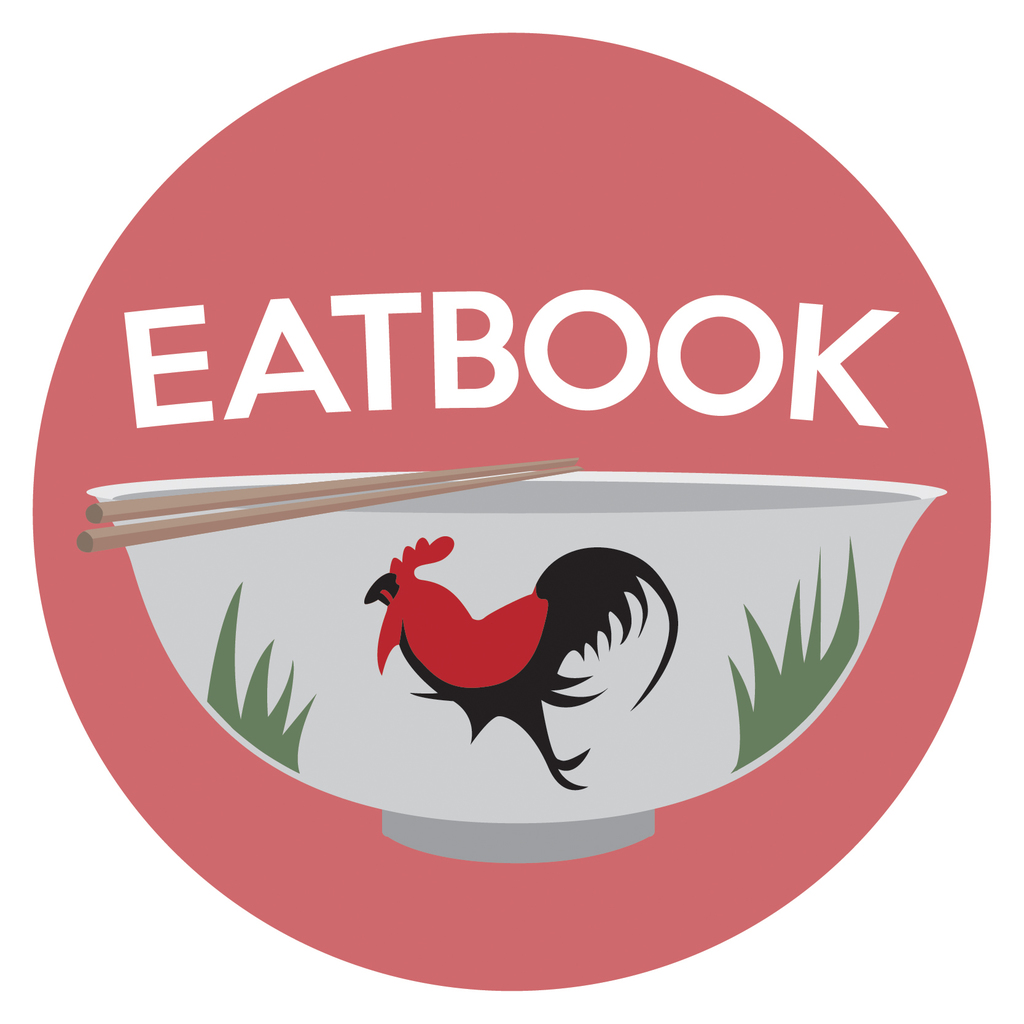 Drop us your email so you won't miss the latest news.