Jia Authentic Hakka Yong Tau Foo at Geylang Bahru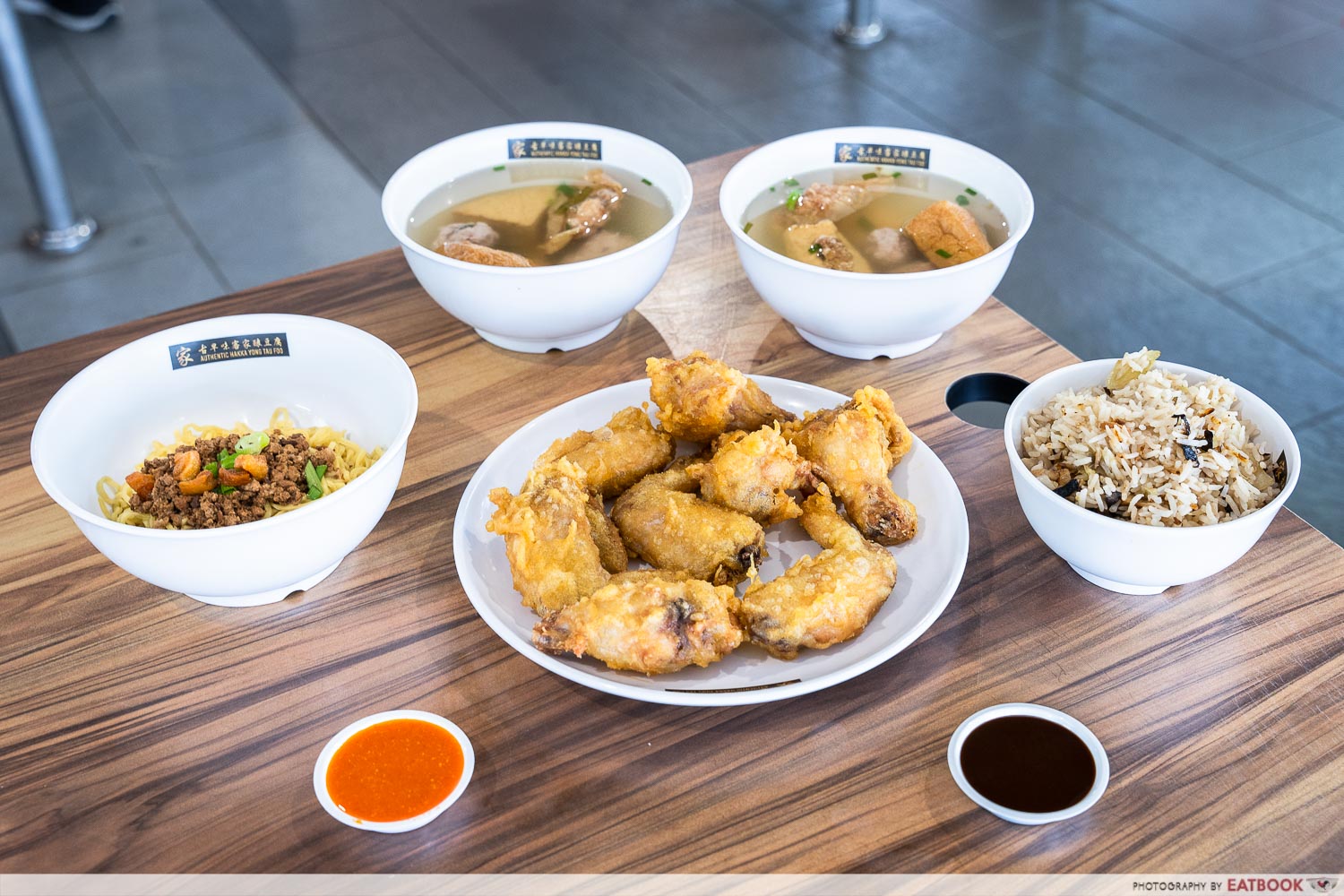 With Hakka food, less is more. Hidden in Geylang Bahru Food Centre is a hawker stall selling simple but tasty Hakka-style yong tau foo. With a mission to introduce more Hakka cuisine into the Singapore food scene is Jia Authentic Hakka Yong Tau Foo, where all their yong tau foo items are handmade.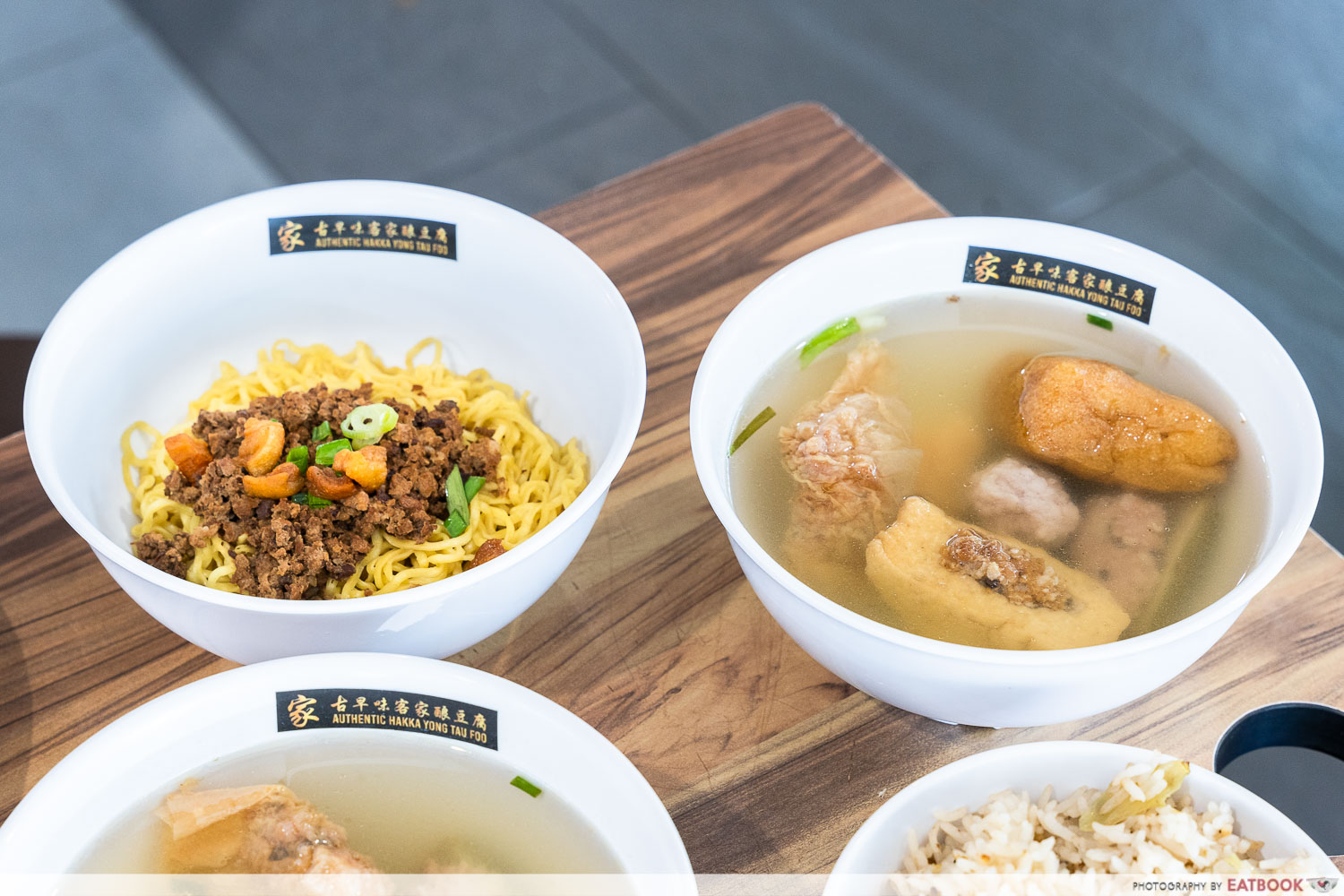 Their menu focuses almost exclusively on yong tau foo, with three yong tau foo sets to choose from. One of these is the Yong Tau Foo 6 Piece with Hakka Noodles ($6).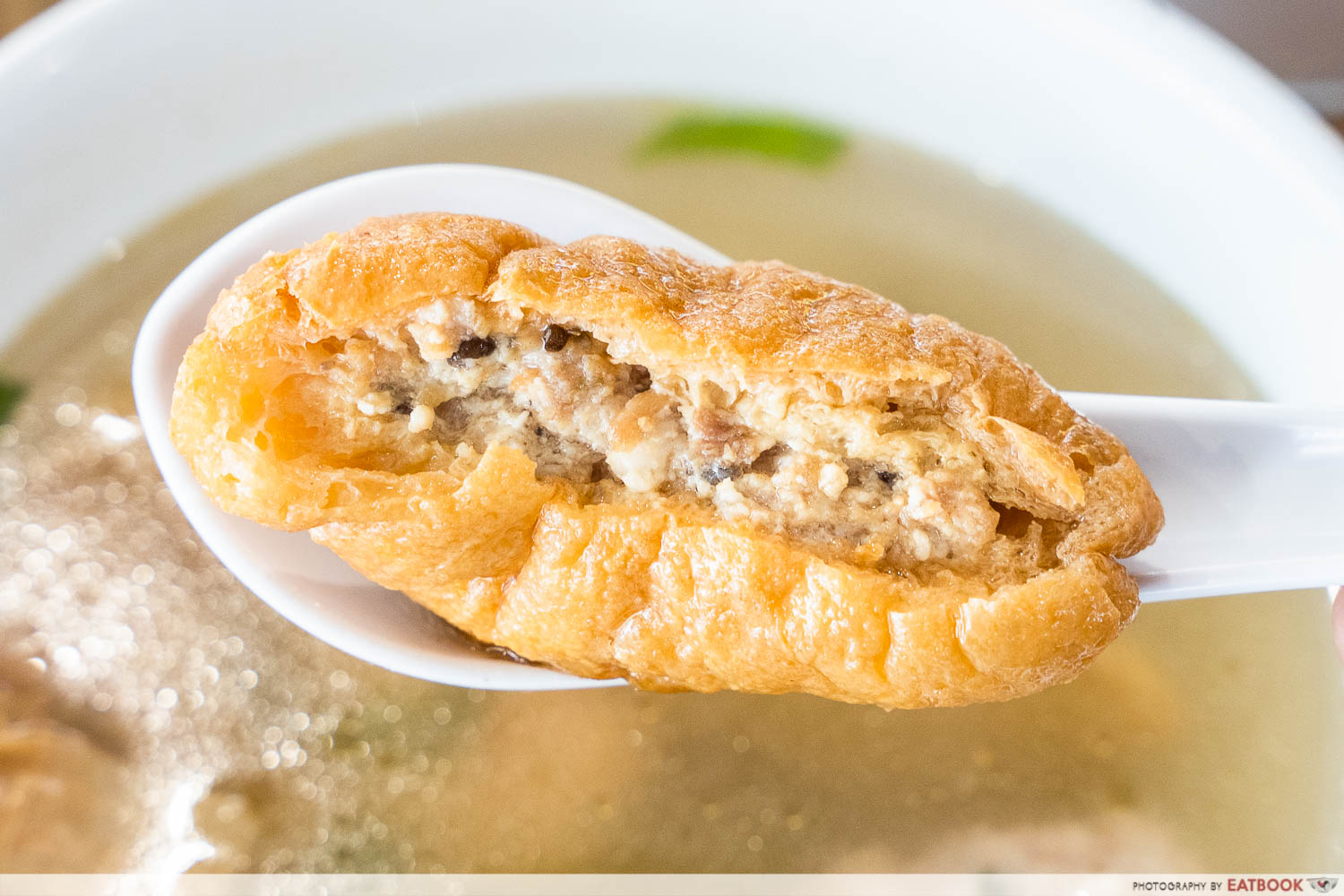 As is typical of traditional Hakka yong tau foo, most of the items found here include tofu, minced meat, or fish paste. A great example is the tau pok, which is stuffed with minced pork that was mixed with salted fish, black fungus, and parsley.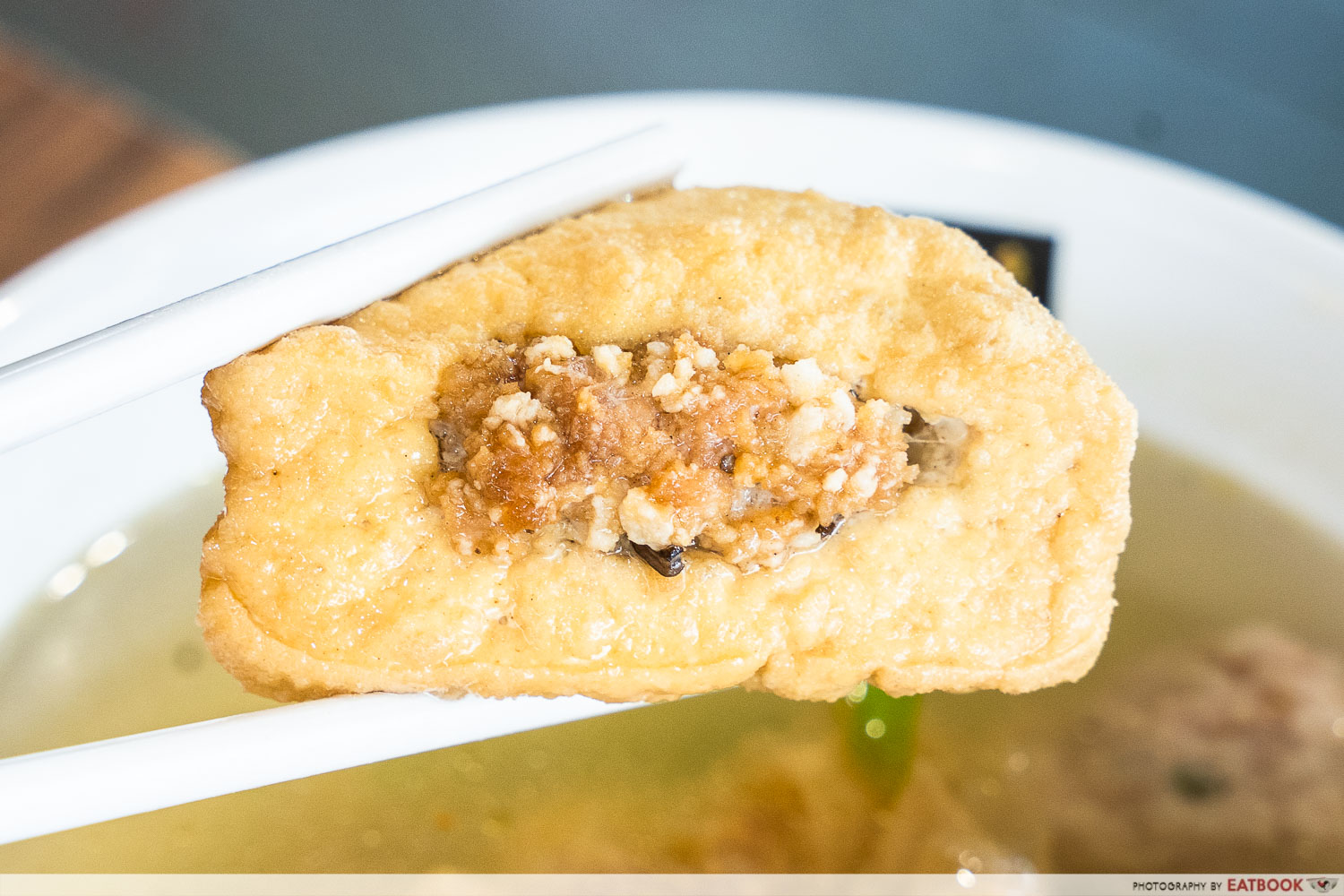 In similar fashion, you can also get tau kwa stuffed with prawn paste.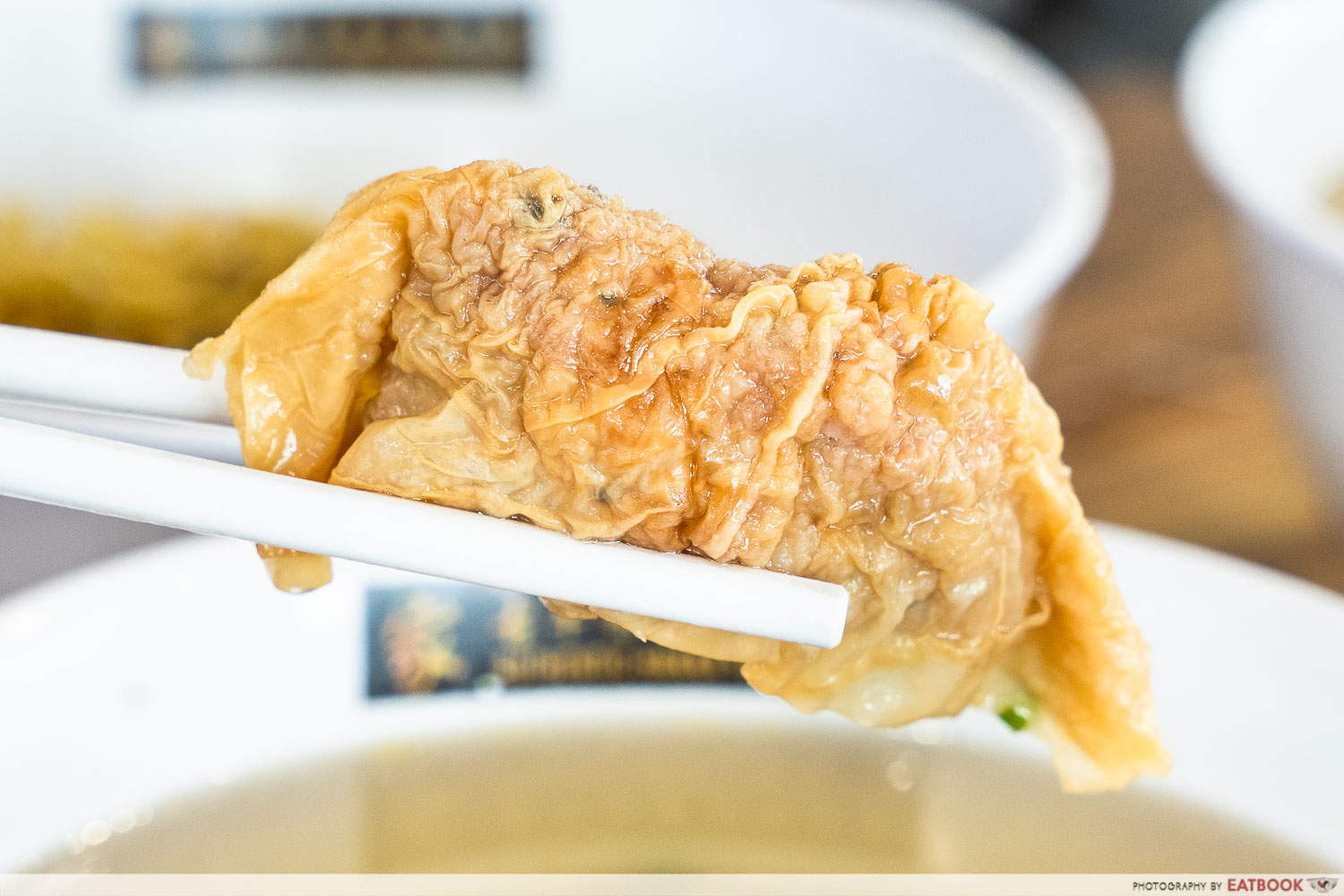 Each bowl of yong tau foo also comprises a dumpling, a slice of bitter gourd filled with minced pork, a minced meatball, and a shrimp paste ball.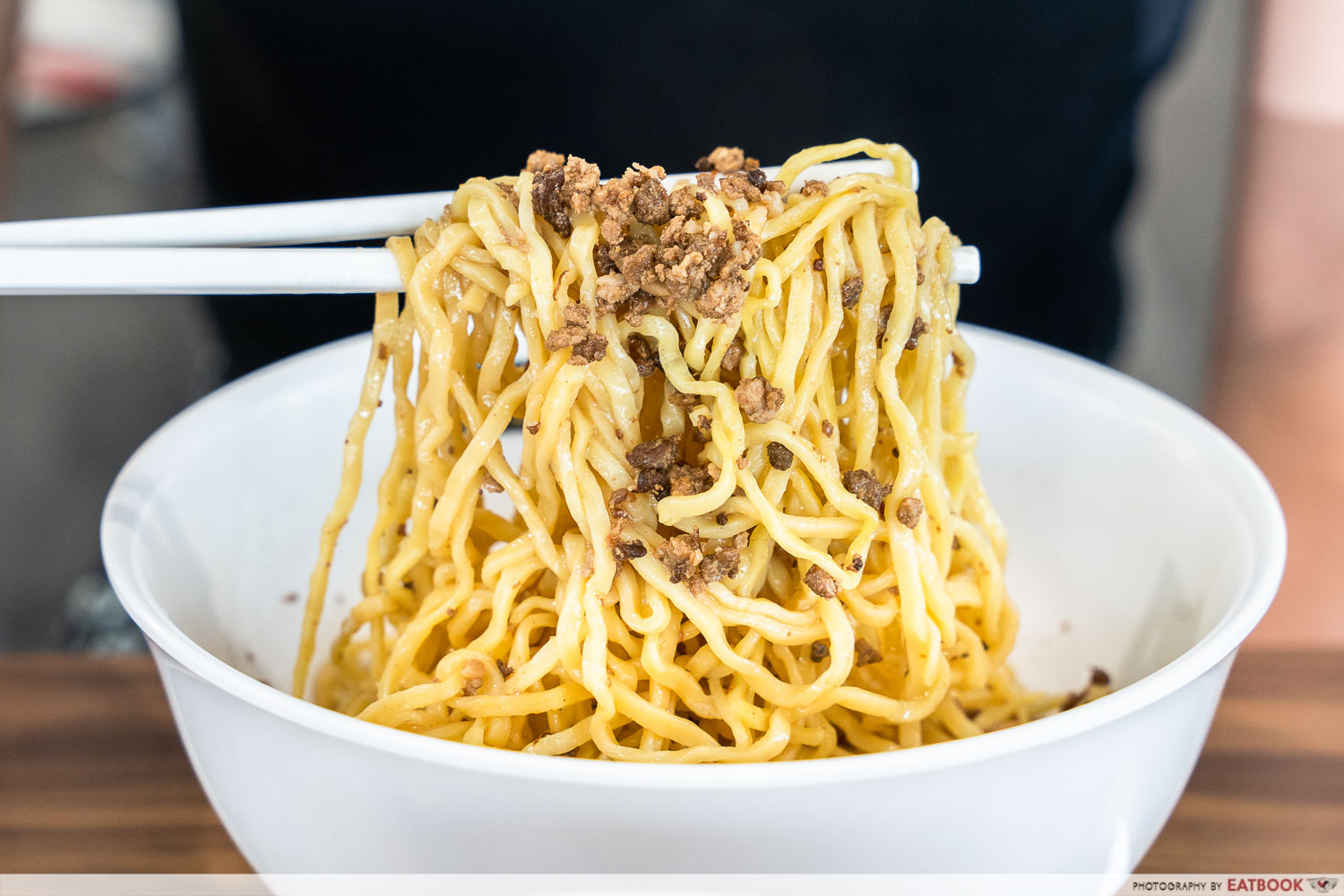 Served together with your yong tau foo is a bowl of Hakka noodles. In true Hakka style, the minced pork and pork lard is stir-fried before it lands atop the portion of noodles.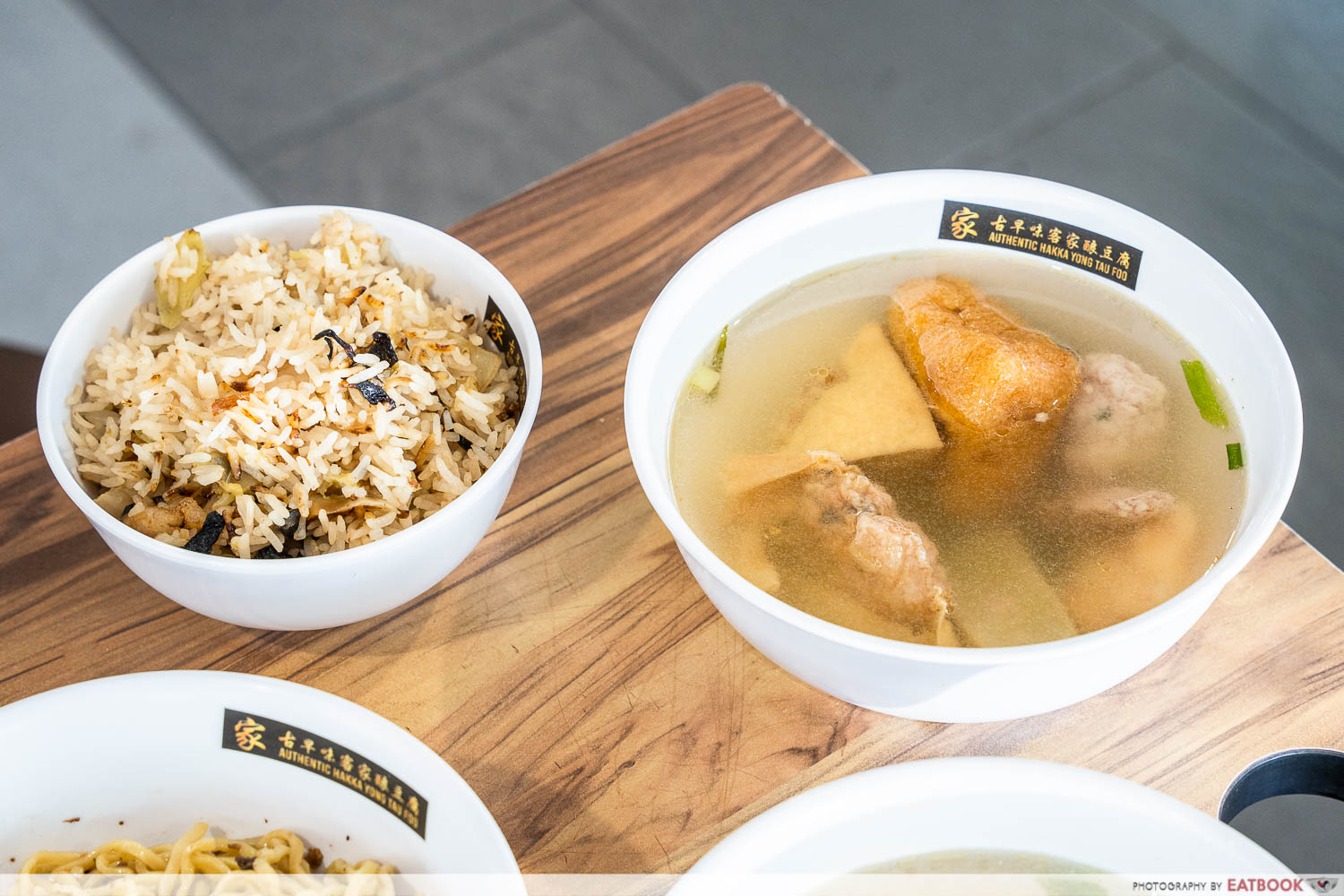 All of their sets feature the same six yong tau foo items with soup, only with a different bowl of carbs to accompany it. 
So, if Hakka-style noodles aren't really your thing, you can opt for the Yong Tau Foo 6 Piece with Cabbage Rice ($6). This set comes with a bowl of cabbage rice, stir-fried with mushrooms, pork belly, dried shrimp, and cabbage.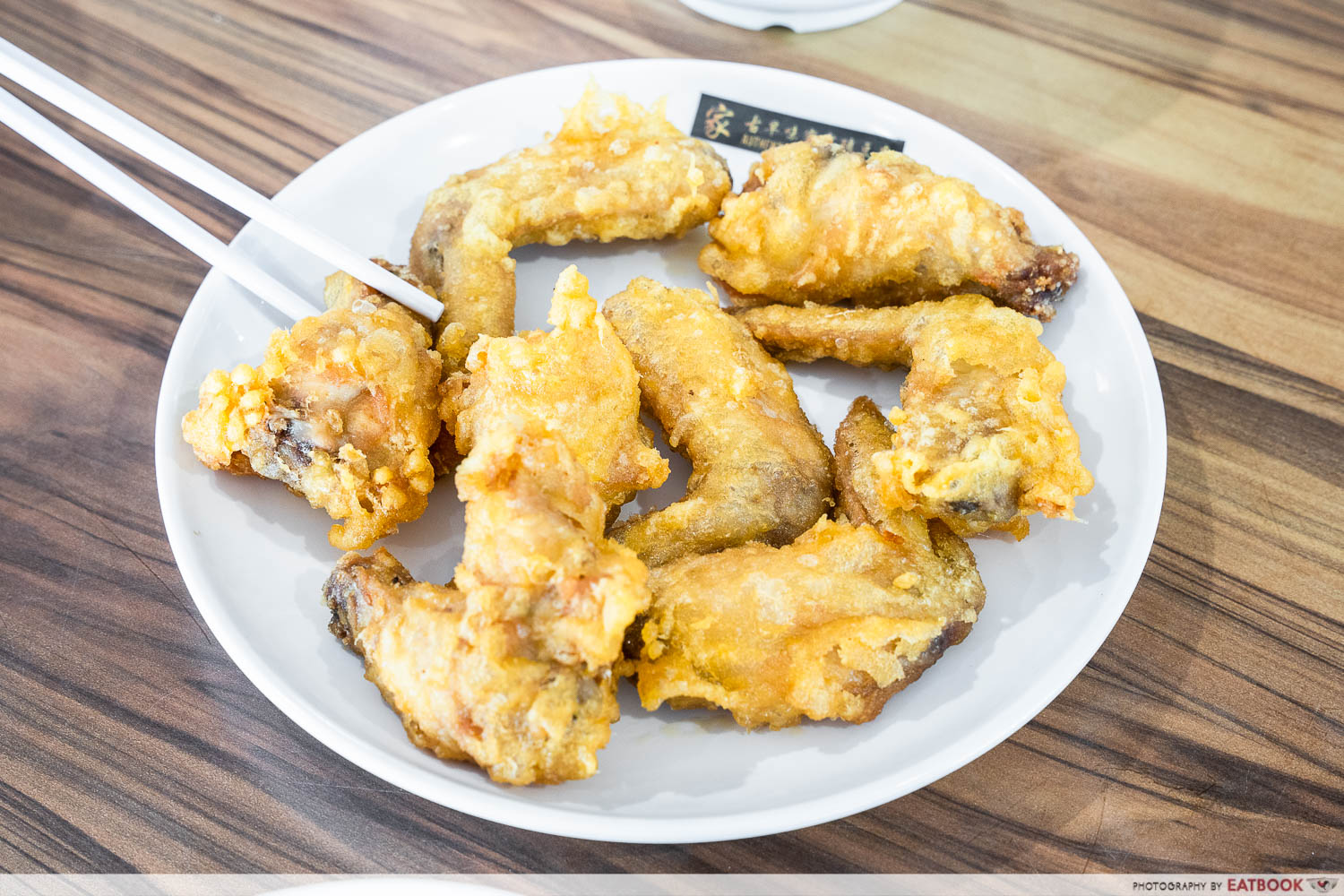 Jia Authentic Hakka Yong Tau Foo's menu is small, with the only non-yong tau foo item being Shrimp Paste Chicken Wings ($5.80), but you can also get one piece at $1.50.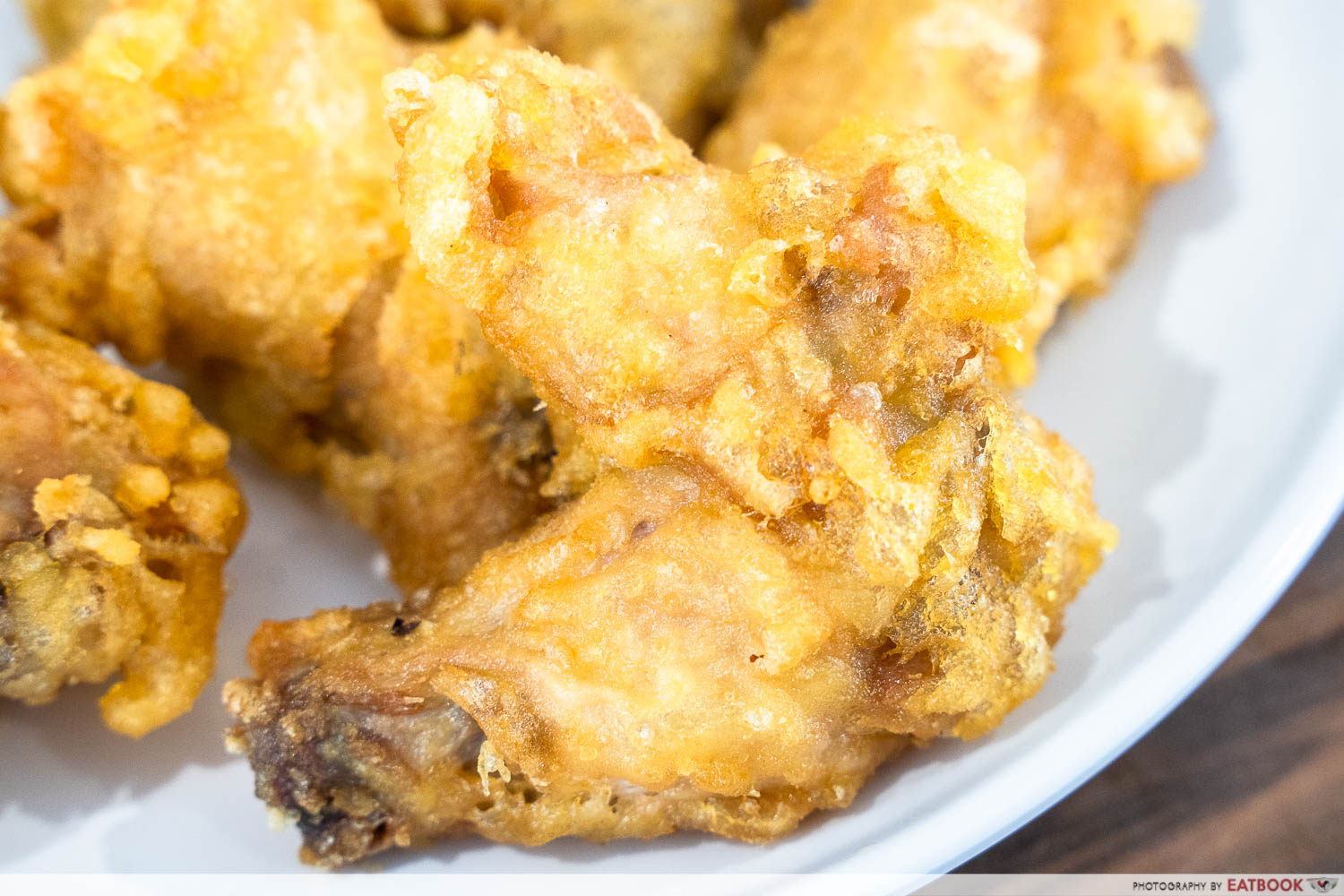 Using a house-made shrimp paste powder marinade before being deep-fried, the golden skin is extra crispy and crunchy━a delightful contrast to the soupy yong tau foo.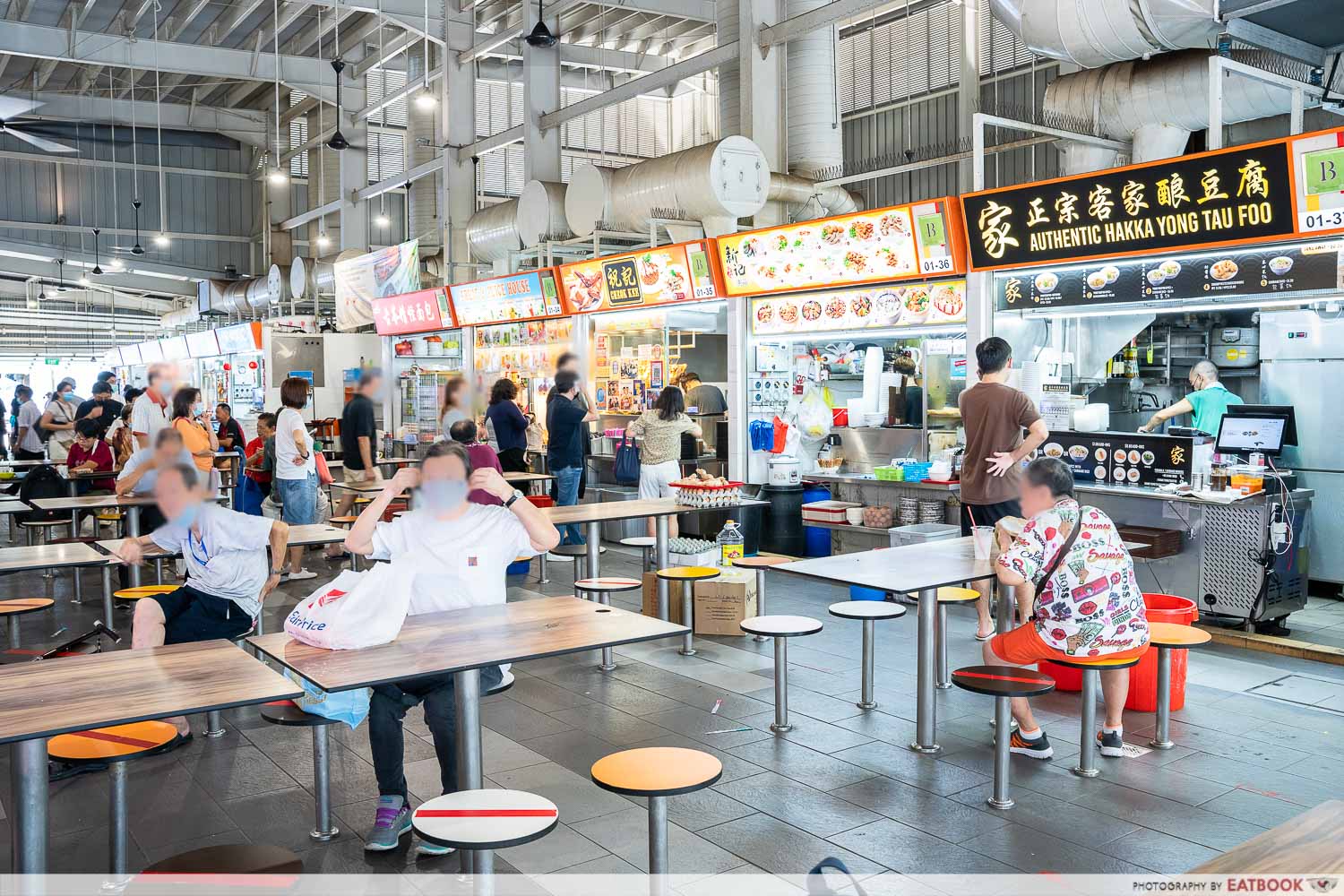 This outlet at Geylang Bahru Food Centre is their newest, but Easties can head down to their other branch at Pasir Ris Central Hawker Centre for their Hakka YTF fix too. 
If you're looking for more yong tau foo stalls, here's our list of yong tau foo stalls in Singapore, including laksa and chee cheong fun versions. For a more in-depth review, check out our Tofully review for handmade Hakka yong tau foo with torched mentaiko bowls. 
Address: 69 Geylang Bahru, #01-73, Geylang Bahru Market and Food Centre, Singapore 330069
Opening hours: Daily 11am to 8pm
Tel: 8188 1868
Website
Jia Authentic Hakka Yong Tau Foo is not a halal-certified eatery.
Photos taken by Zu Yi Kong