---
Yong tau foo in Singapore
---
Yong tau foo is a lunchtime favourite among Singaporeans, providing a nutritious meal, with greens, protein and carbs all in one bowl. It's cheap too, and you can usually mix and match whatever ingredients you like. While there are many yong tau foo stalls in Singapore, these stand out with their range and quality of ingredients.
---
1. Fu Lin Fried Yong Tofu
---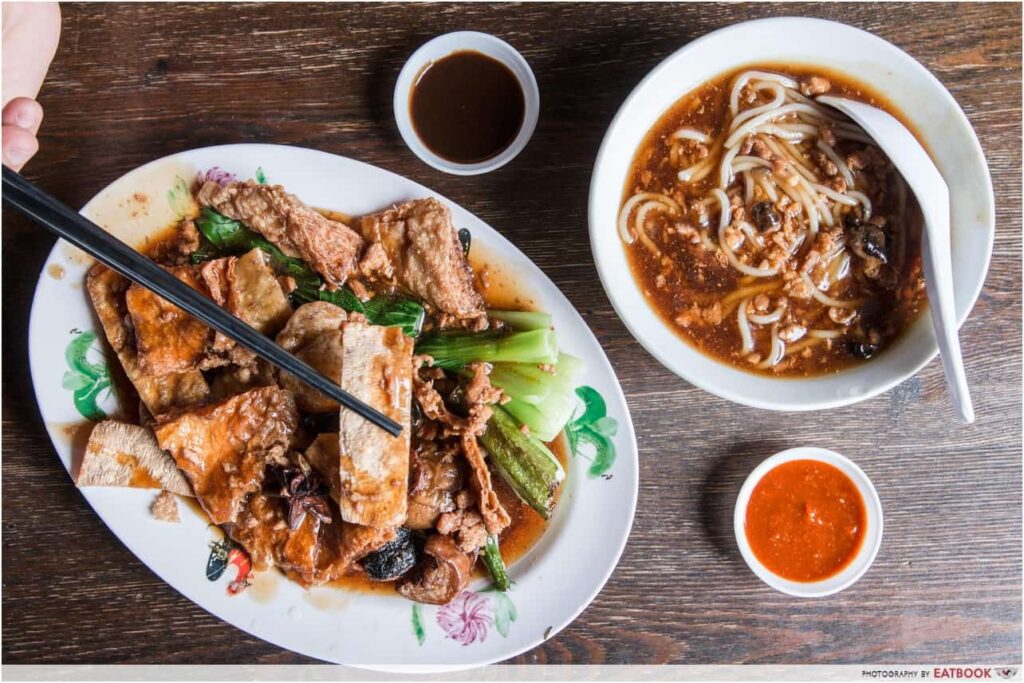 I'm biased towards Fu Lin Fried Yong Tofu, as it's my favourite YTF stall in Singapore. I am not a fan of healthy food, so the fact that their standard plate features fried goodies doused in a starchy meat sauce is a win for me. The noodles are also one-of-a-kind, featuring silky-smooth laksa noodles sitting in a pool of savoury minced pork sauce with mushroom bits. A bowl of six ingredients will set you back $6, which is a real steal.
Address:  721 East Coast Road, Singapore 459070
Opening hours: Daily 9:30am to 9pm
Tel: 6446 2363
Website
---
2. My Favourite Cafe
---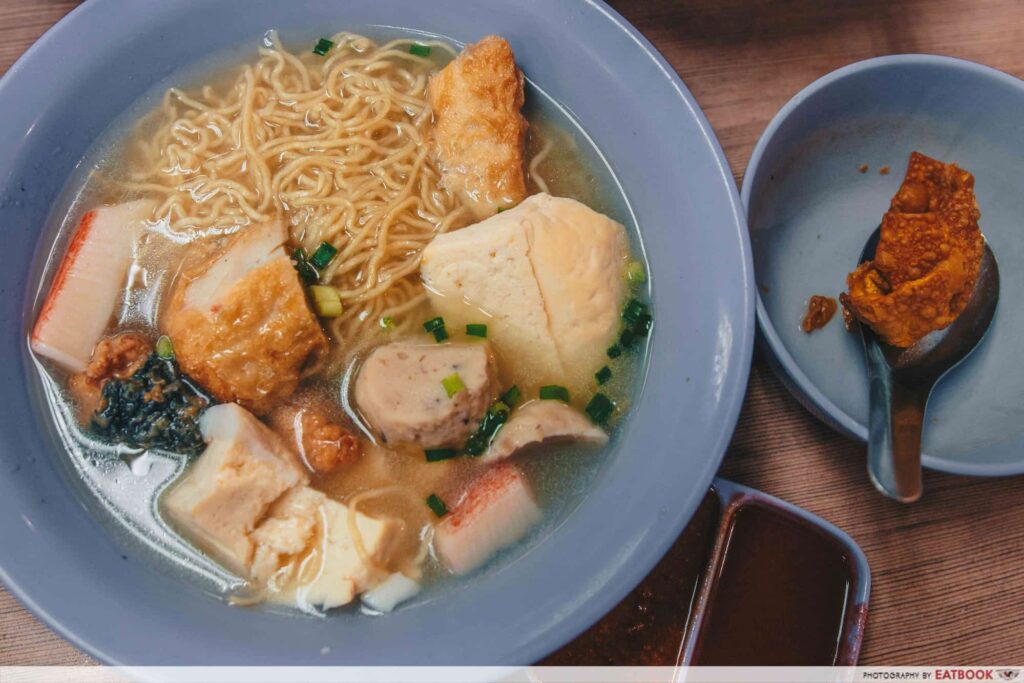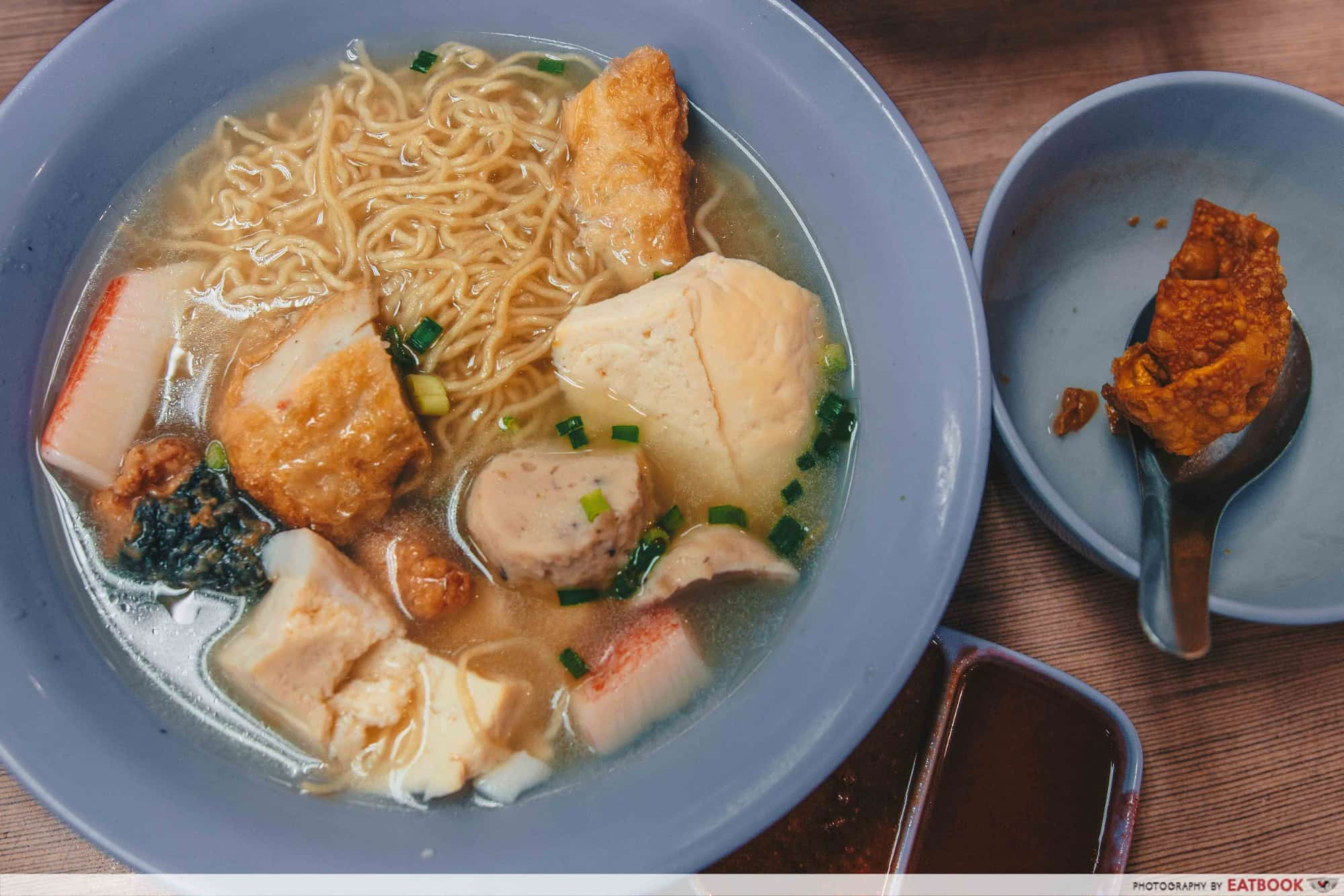 Do not be deterred by the grumpy aunties rushing you to pick your favourite ingredients at My Favourite Cafe. Cheap and good, a bowl of seven ingredients is priced at $4.90. One item to pile your plate high with is their pork meatball. The umami-rich parcel is crunchy on the outside and juicy within.
Address: 304 Orchard Road, #06-046, Lucky Plaza, Singapore 238863
Opening hours: Mon-Sat 9am to 3pm
Tel: 6734 6935
---
3. Xi Xiang Feng Yong Tau Foo
---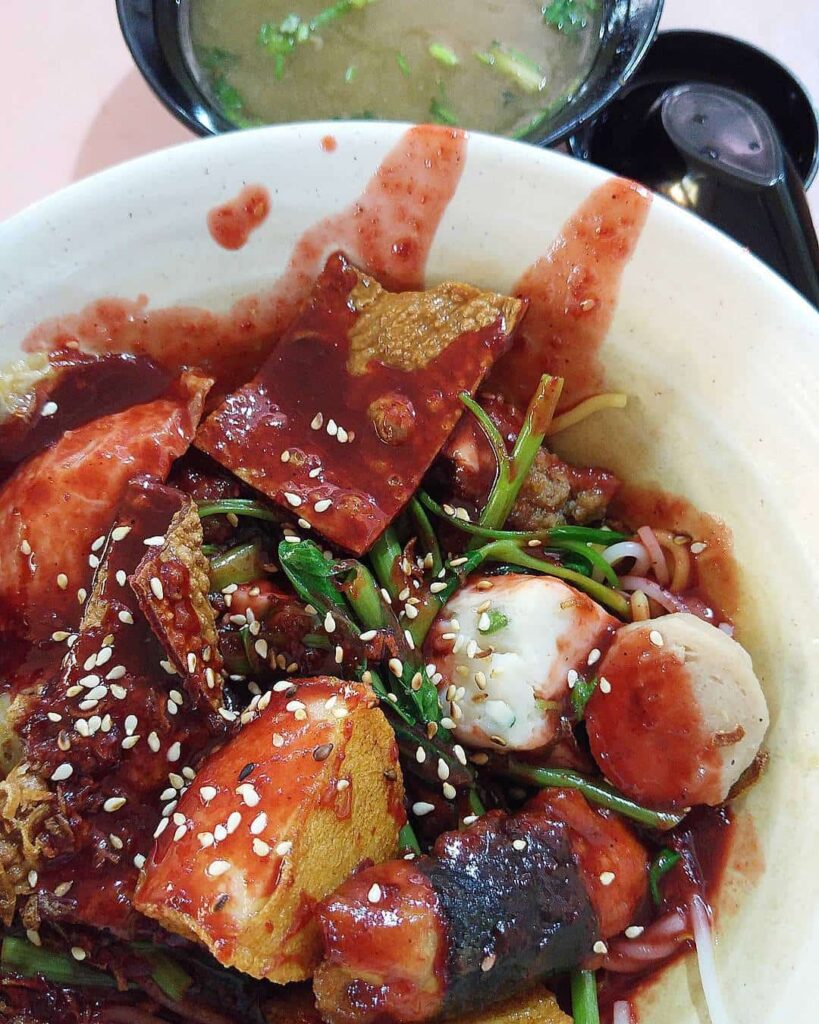 Image credit: @watchyoudoing
Long queues typically mean good food. And for the case of Xi Xiang Feng Yong Tau Foo, this proves to be true. Proffering close to 40 ingredients, their YTF stands out thanks to the QQ bee hoon that's firmer than normal. This allows the noodles to better carry the scrumptious sweet sauce doused over it. If you prefer thicker noodles, they also have chee cheong fun to go with your fish balls and seaweed chicken. Prices start from $4 a bowl.
Address: 724 Ang Mo Kio Avenue 6, #01-23, Singapore 560724
Opening hours: Mon-Sat 7am to 6pm
Tel: 9455 1641
---
4. Tiong Bahru Yong Tau Hu
---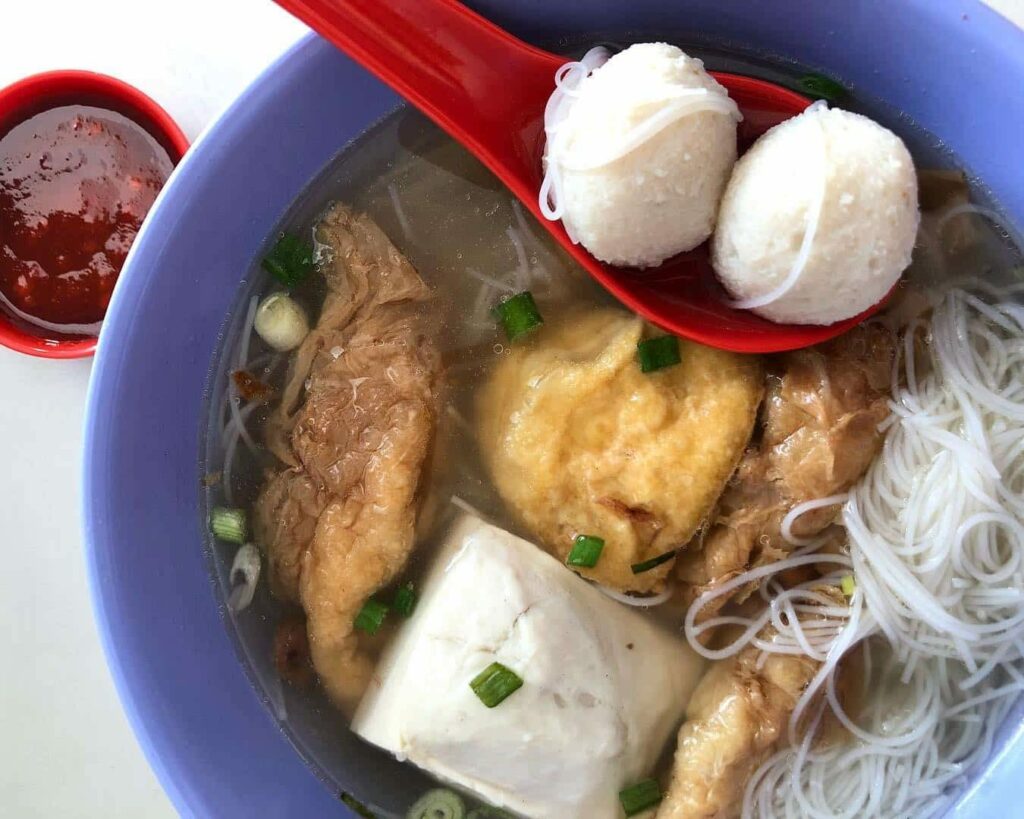 Image credit: @_vphang
The bouncy handmade fish balls at Tiong Bahru Yong Tau Hu are made of wolf herring and yellowtail. They are the main reason why people keep coming back. Unlike most places on the list, you don't have the liberty to choose your ingredients from a counter—the only choices are $5, $6 or $7 bowl. That being said, you can request a certain ingredient over another, if, for instance, you don't like tau kee and want more wonton.
Address: 56 Eng Hoon Road, #01-56, Singapore 160056
Opening hours: Thurs-Tue 11:30am to 8:30pm
Website
---
5. Fong Yong Tau Foo 
---

Image credit: @alamakgirl
Fong Yong Tau Foo is a family-run establishment with roots dating back to the 1990s. Today, their Bukit Merah outlet sells yong tau foo, with unique items available as part of their selection, and a moreish laksa broth option. Ingredients cost $0.70 here, including rare finds such as bacon-wrapped enoki. Opt to enjoy your ingredients deep-fried or boiled, and served with your choice of noodles and gravy. The laksa mee here is a hot favourite because the housemade laksa is rich and full of depth, with balanced notes of spice. They also have a spaghetti sauce yong tau foo option for younger kids.
Address: 164 Bukit Merah Central, #01-3623, Singapore 150164
Opening hours: Daily 8:30am to 9pm
Tel: 6262 2788
---
6. Xiu Ji Ikan Bilis Yong Tau Fu 
---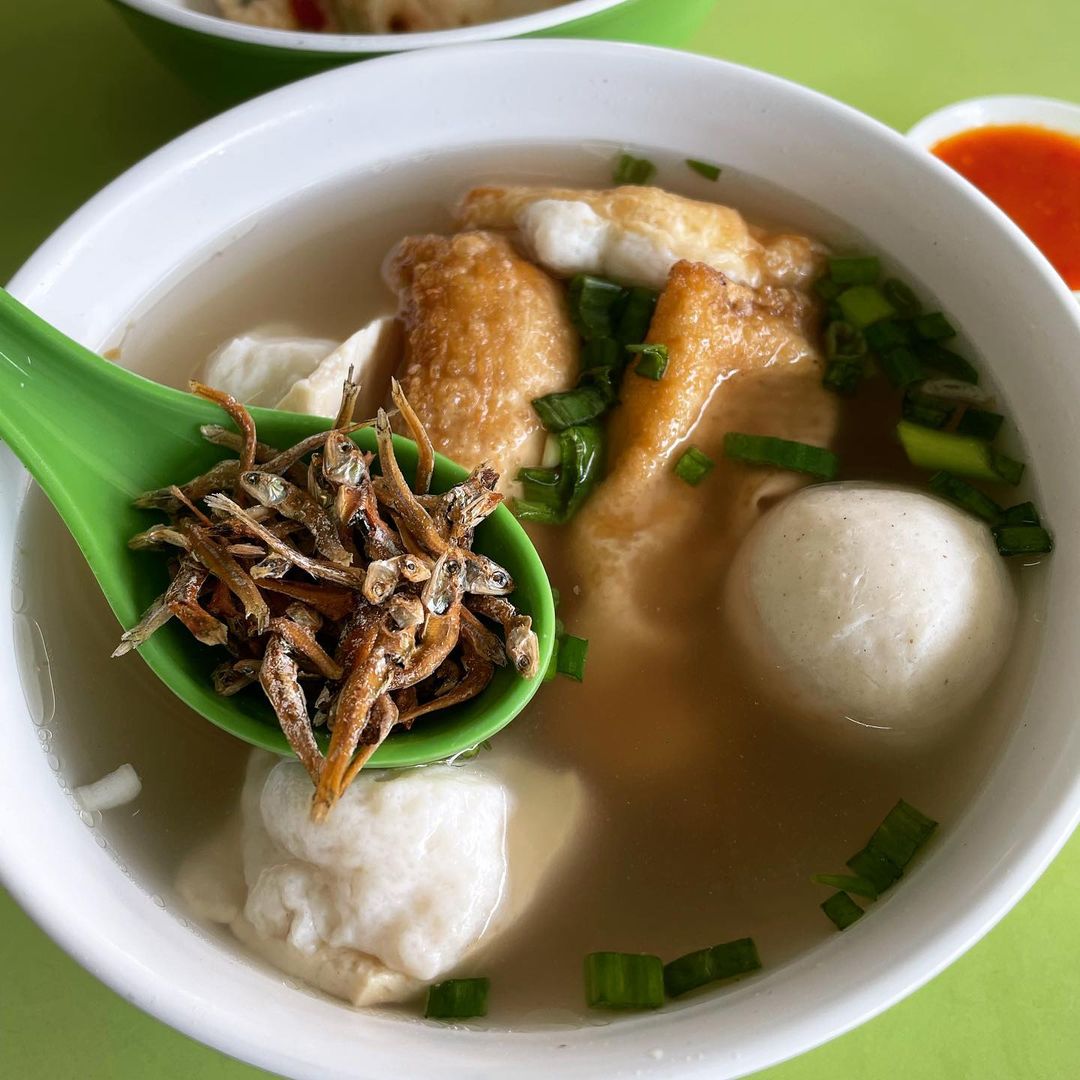 Image credit: @makan.wiki.sg
Lovers of yong tau foo with a lighter, cleaner profile should head down to Xiu Ji Ikea Bilis Yong Tau Fu. Portions here are super affordably priced, at $3 for six pieces of ingredients, plus bee hoon or noodles. The ingredients offered are Hakka style, so expect a simple range of fish paste and fish cakes, as well as stuffed bittergourd and brinjal. The fish paste here is made by hand, in-house—fans praise these for being sweet and QQ.
Address: 335 Smith St, #02-88, Chinatown Complex, Singapore 050335
Opening hours: Tue-Sun 5:45am to 3pm
---
7. Hup Chong Hakka Yong Dou Foo Beng Cheng 
---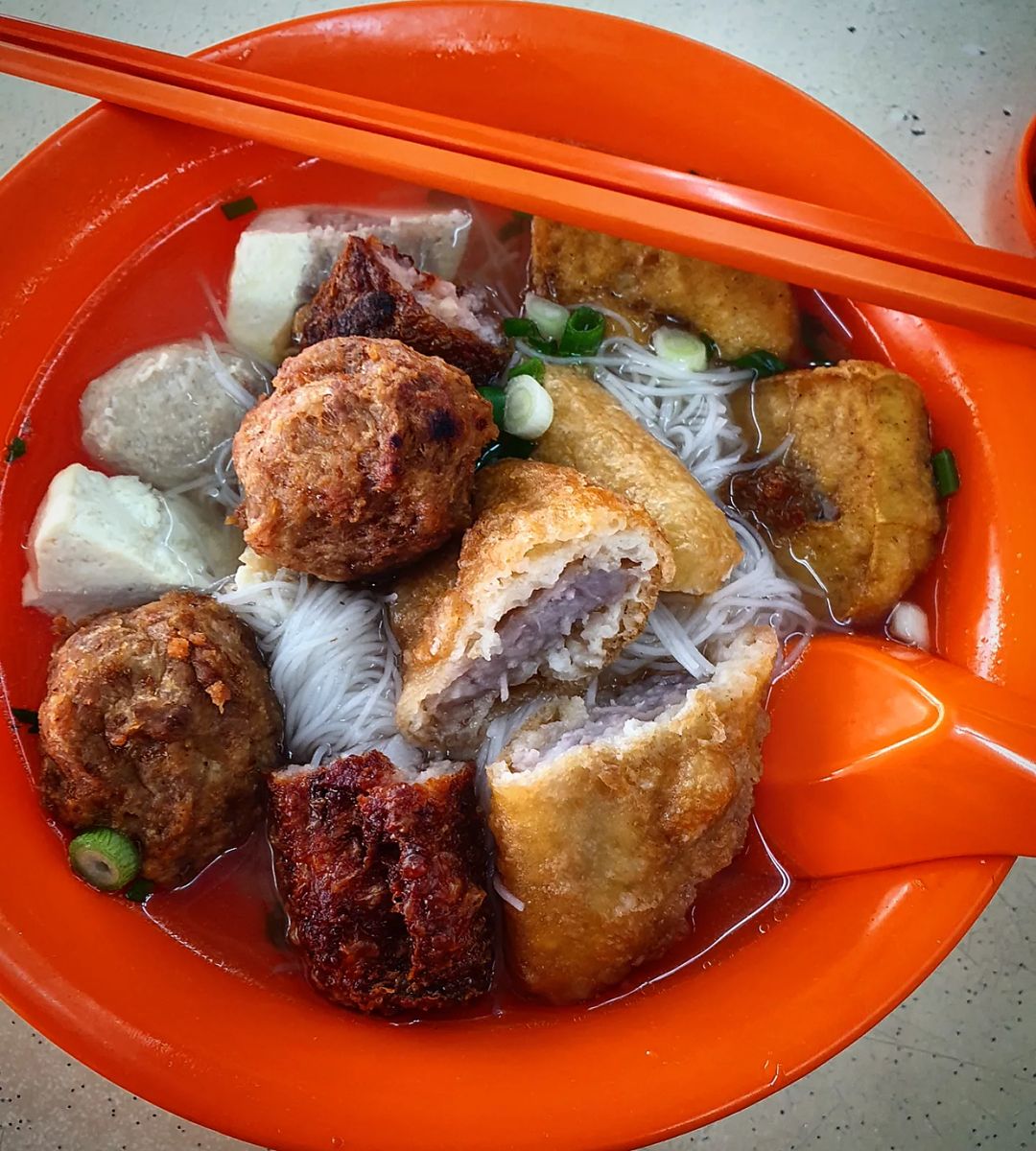 Image credit: @belindawan
Hup Chang Hakka Yong Dou Foo has been in Singapore for four decades now, serving up handmade YTF across various hawker centres in Singapore, before they settled in their current Tao Payoh outpost. All ingredients here are made by hand daily, and include traditional meat paste items, as well as fish paste. Apart from the Hakka items, they also have the unique offering of pig's intestines as liao you can add to your bowl. Items here sell out daily, so be sure to swing by early to get your hands on YTF here. Sauces are made in-house too. Bowls cost around $5 with a minimum order of six items.
Address: 124 Lorong 1 Toa Payoh, Singapore 310124
Opening hours: Daily 6:30am to 3:30pm, 4:30pm to 8:30pm
Tel: 9093 2009
Website
---
8. 928 Beng Cheng Hakka Ampang Yong Tau Fu 
---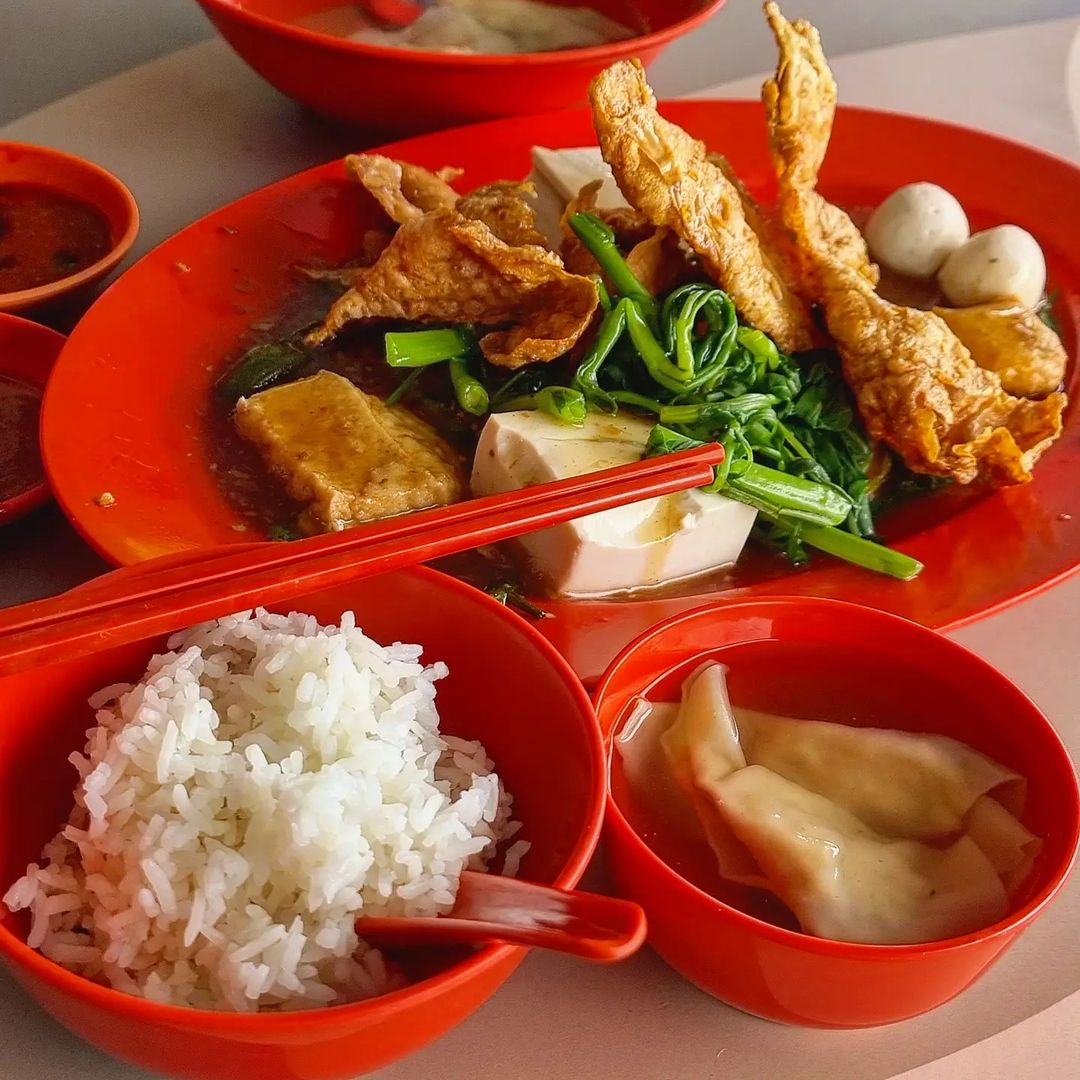 Image credit: @forviewingpleasureonly
928 Beng Cheng Hakka Ampang Yong Tau Fu was an early pioneer in the local YTF scene. They've also won several awards, as well as features on local television. Instead of slowly picking your ingredients, the stall here mixes and matches on your behalf for convenience, depending on the number of diners. Prices are typically about $6 a person. Bowls here come topped with their signature deep-fried, crispy wonton skin for extra contrast. A duck noodle and kway chap stall shares the same space, so diners often order from both to enjoy a varied feast.
Address: 922 Upper Thomson Road, Singapore 787121
Opening hours: Tue-Sun 9am to 7pm
Tel: 6452 1801
Website
---
9. 109 Yong Tau Foo 
---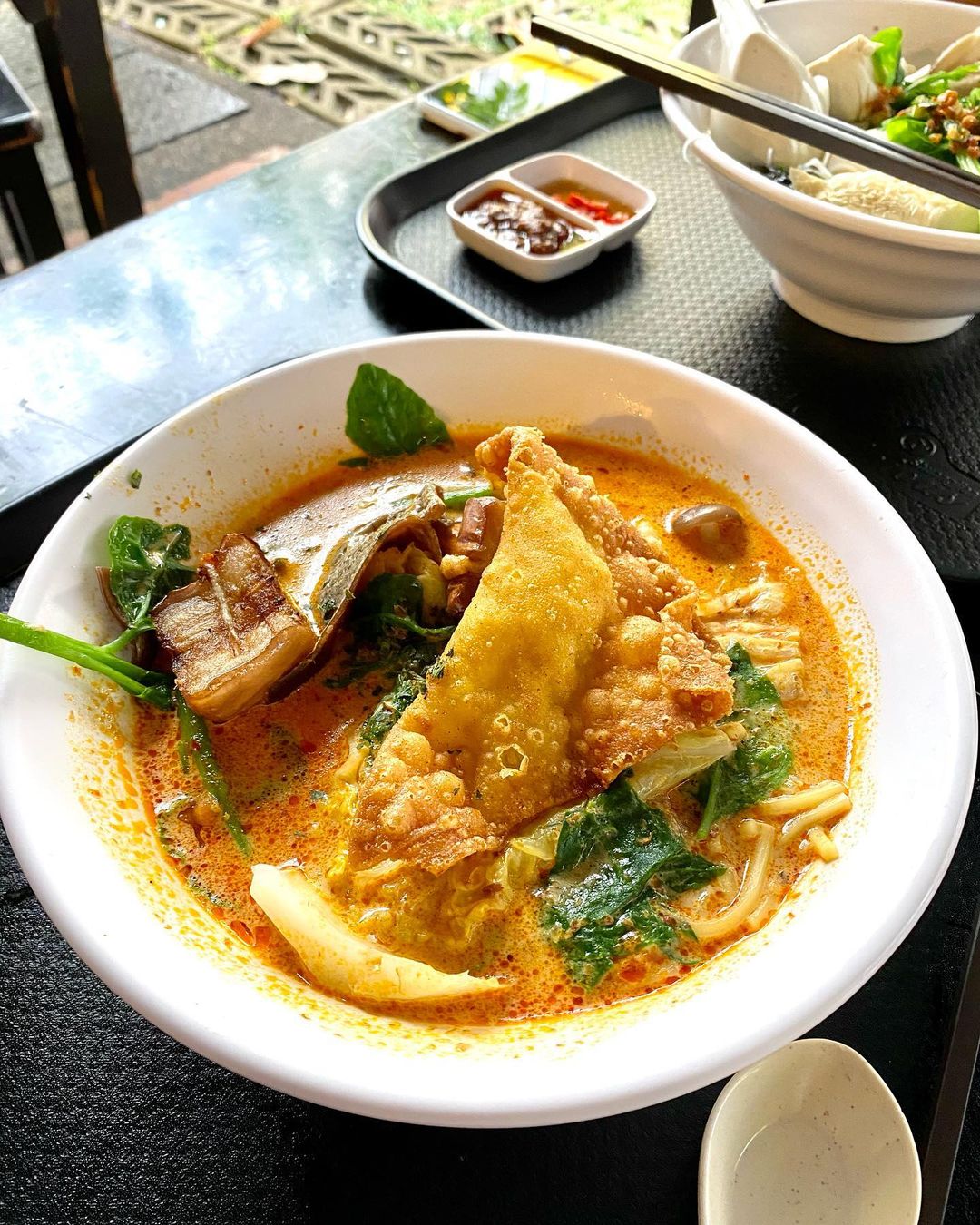 Image credit: @uta0504
If you work in the CBD, especially near the Raffles Place and Clarke Quay areas, then you'll know what a popular lunchtime spot 109 Yong Tau Foo is. Enter and pick your way through a selection of classic YTF ingredients from an open fridge, with prices ranging from $0.70 to $0.80 apiece. Then, pick your choice of noodles, and a broth—whether plain, veggie broth or laksa, for an additional $1.50—or dry. Popular orders here include their fish cake, and their twice-fried beancurd rolls.
Address: 90 Circular Road, Singapore 049441
Opening hours: Mon-Sat 11am to 10pm
Tel: 6226 1109
---
Dine at these yong tau foo stalls
---
Healthy and yummy, there's a reason why this hawker dish is loved by many. 
Check out our Tofully review for fusion YTF, or our guide to famous fish soup stalls for more comforting dishes.
Featured image adapted from @hakka5loaves.
This article was originally published on 4 December 2018.
Tofully Review: Handmade Hakka Yong Tau Foo, Torched Mentaiko Rice Bowl And More At Bukit Merah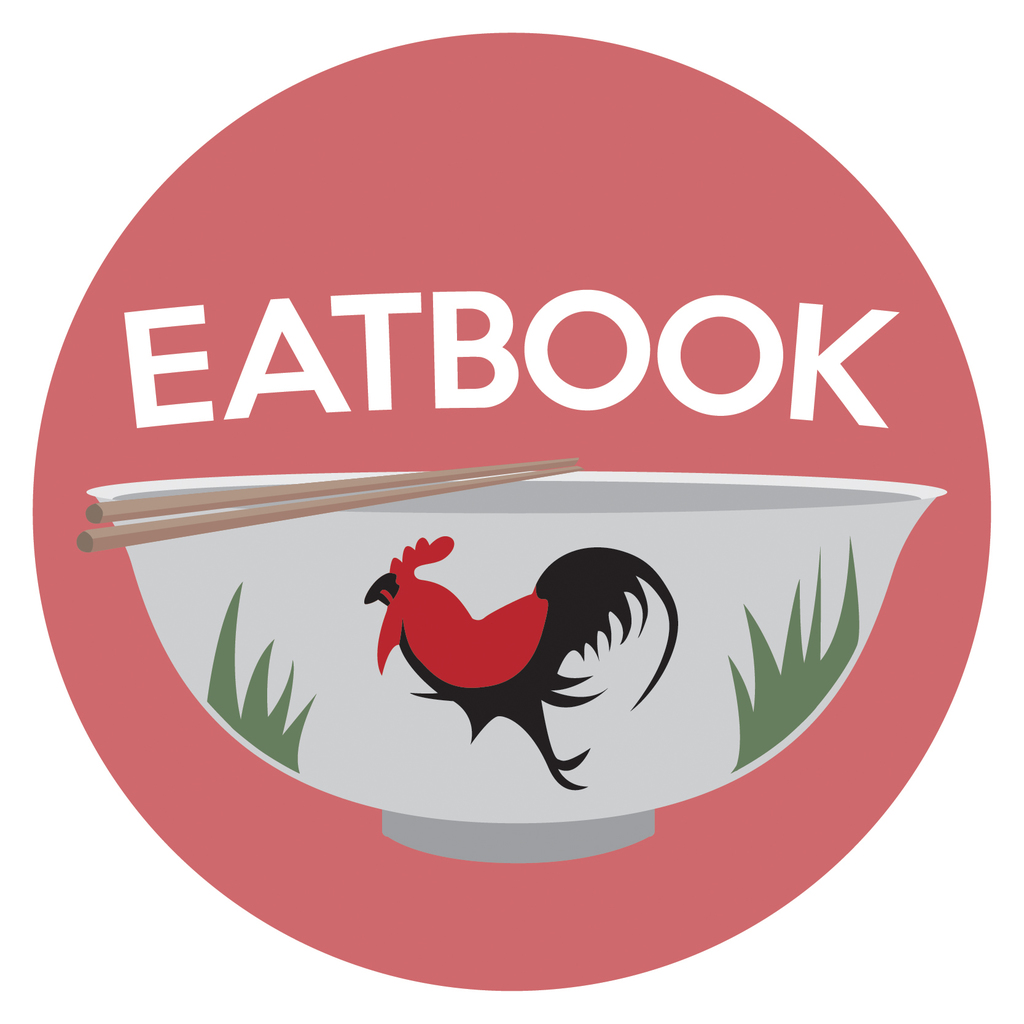 Drop us your email so you won't miss the latest news.