Xiu Ji Ikan Bilis Yong Tau Fu at Chinatown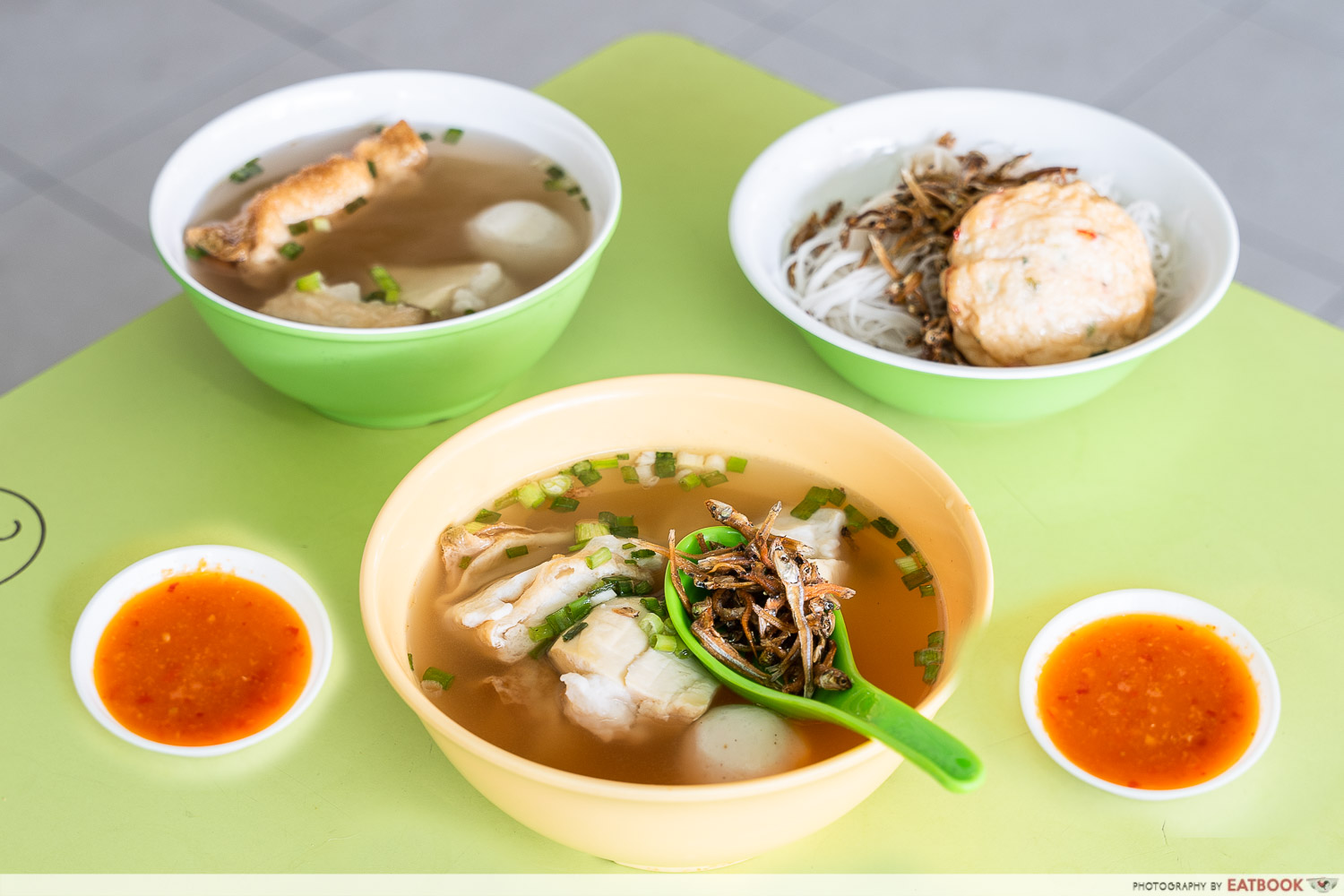 When we talk about yong tau foo stalls, a few popular names spring to mind. Maybe for you, it's Yong Xiang Xing Dou Fu or Poy Kee Yong Tau Foo, but many also regard Xiu Ji Ikan Bilis Yong Tau Fu at Chinatown Complex Food Centre as one of the better YTF stalls in Singapore. This stall, which is often sold out by 1pm, has its own loyal legion of fans that start queueing as early as 7am just for a bowl of their YTF. 
8 Chinatown Complex Food Stalls To Visit Including $2 Laksa And Beef Rice Bowls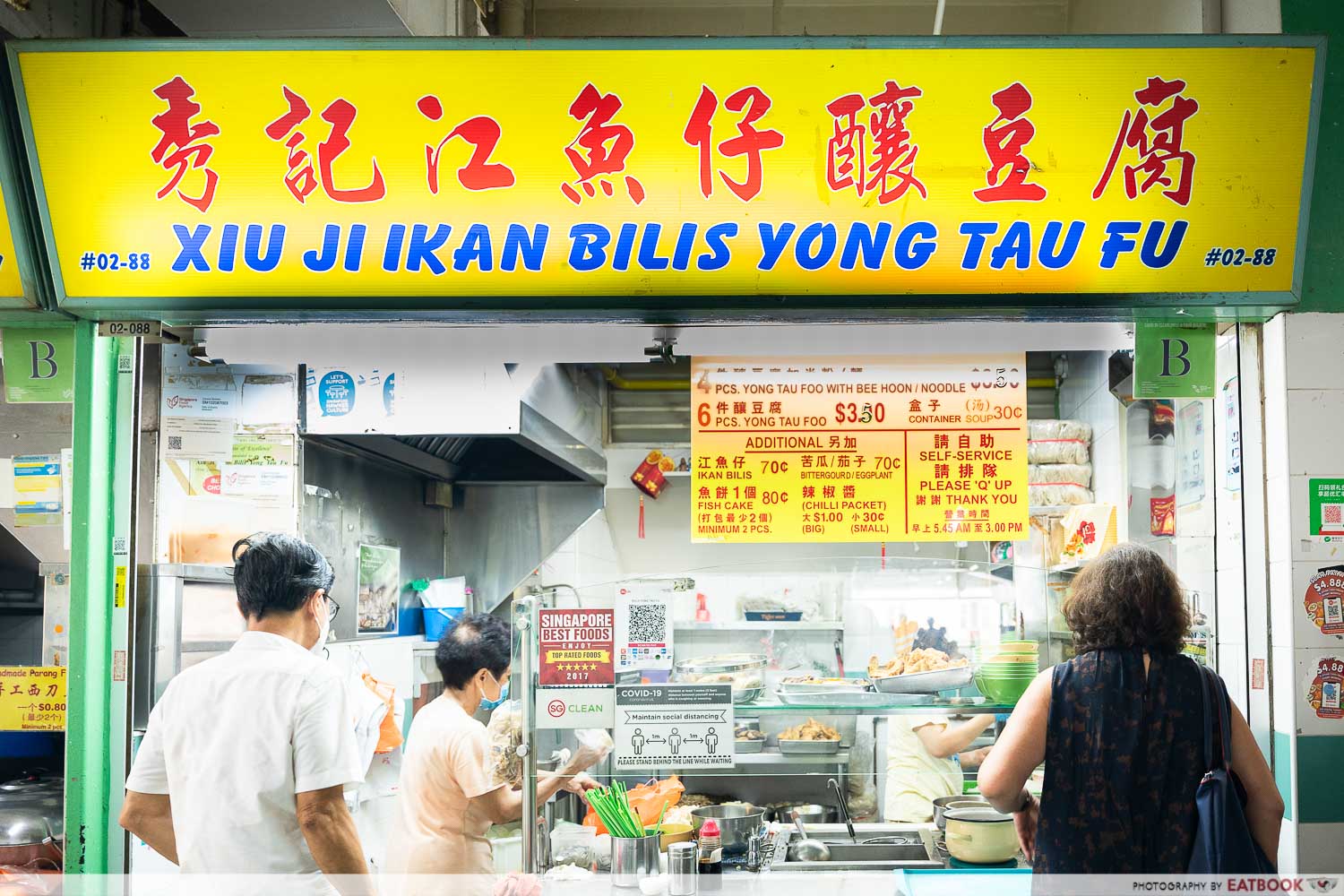 The reason for their popularity mainly stems from the affordable price of their yong tau foo, which is set at $3.50 per bowl. Longtime visitors will note, however, that it used to be $3.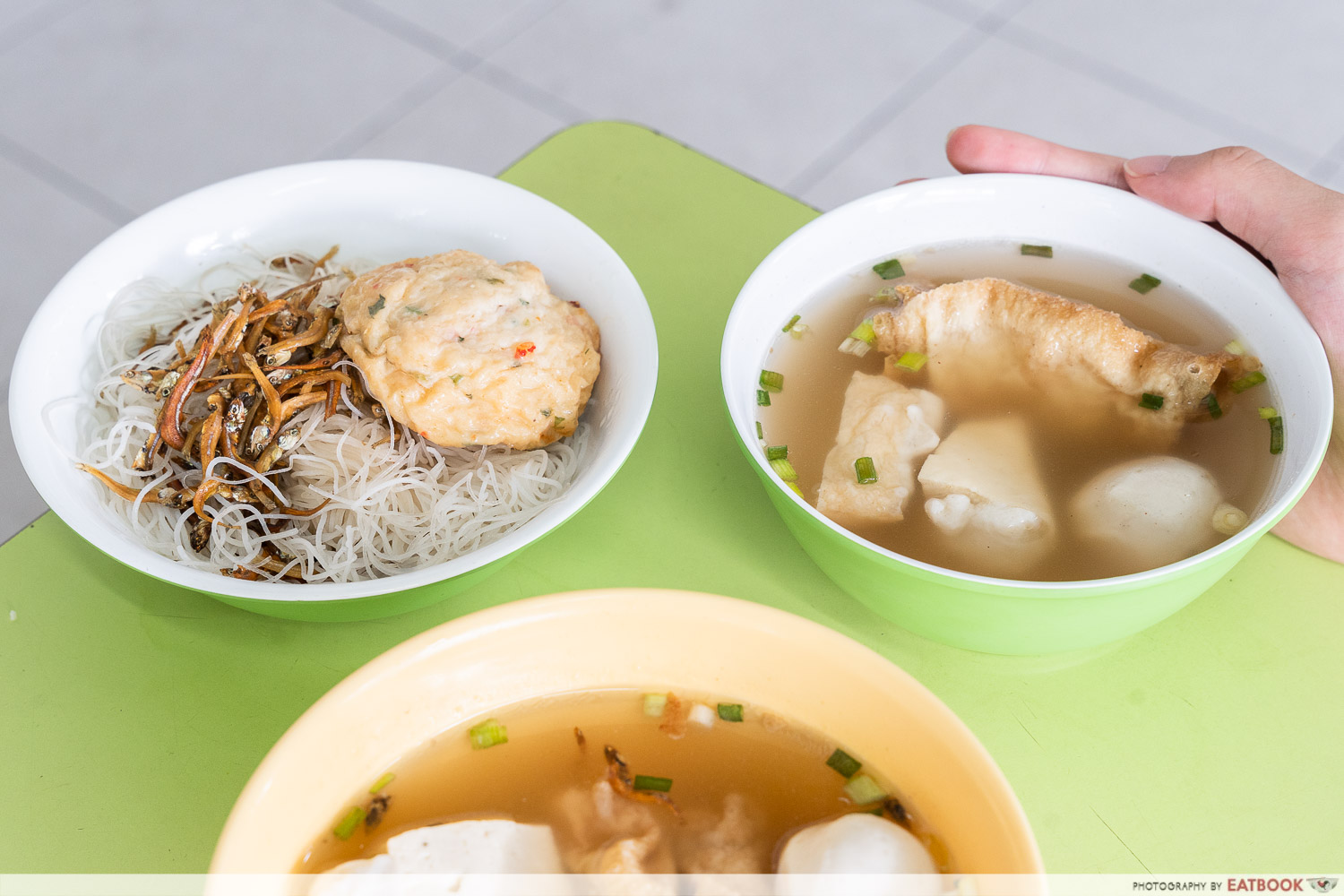 There are only two items on the menu here at Xiu Ji Ikan Bilis YTF, one of which is the Four Piece Yong Tau Foo with Bee Hoon or Noodle ($3.50).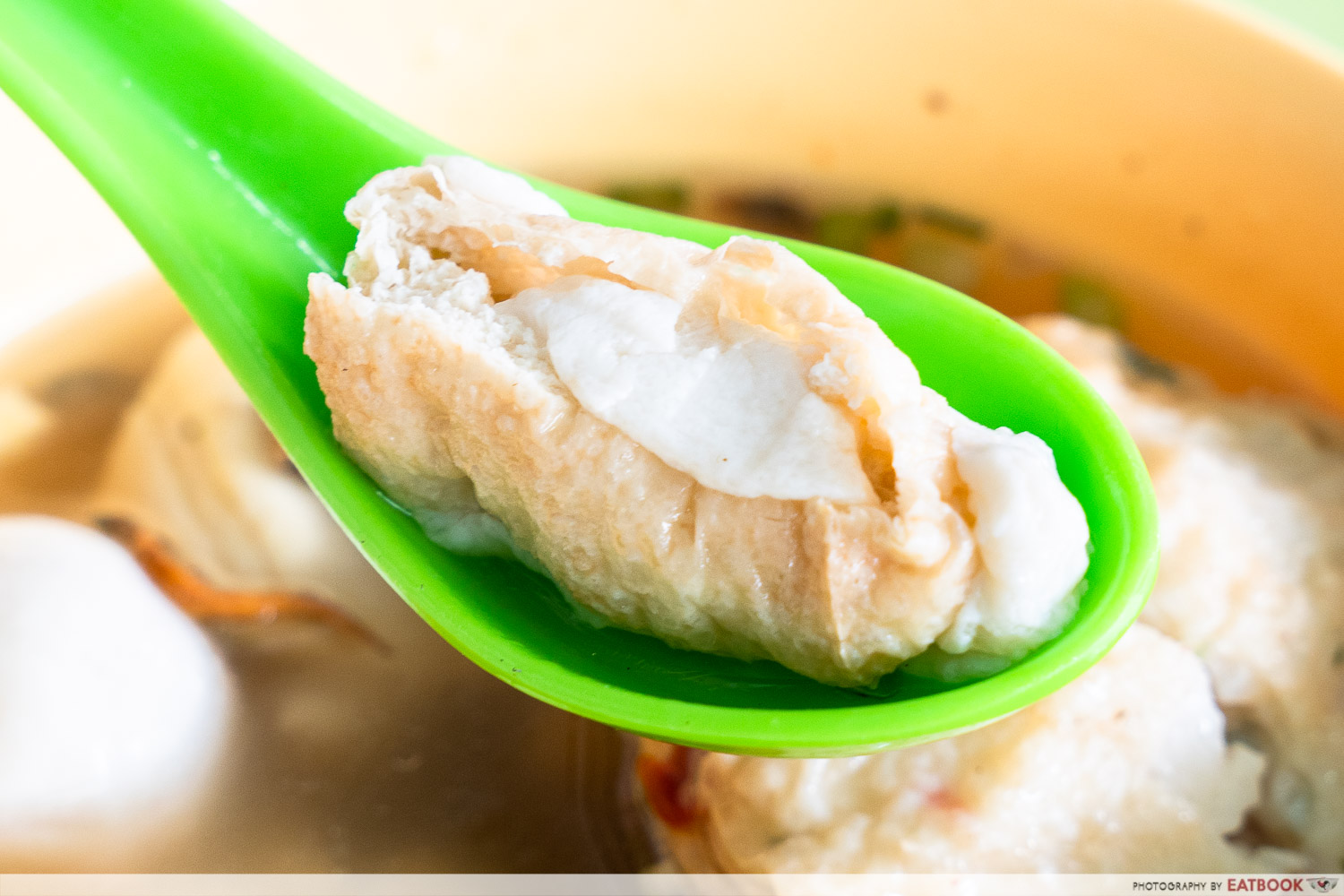 Their house-made fish paste makes an appearance in three out of four items, and will definitely win you over.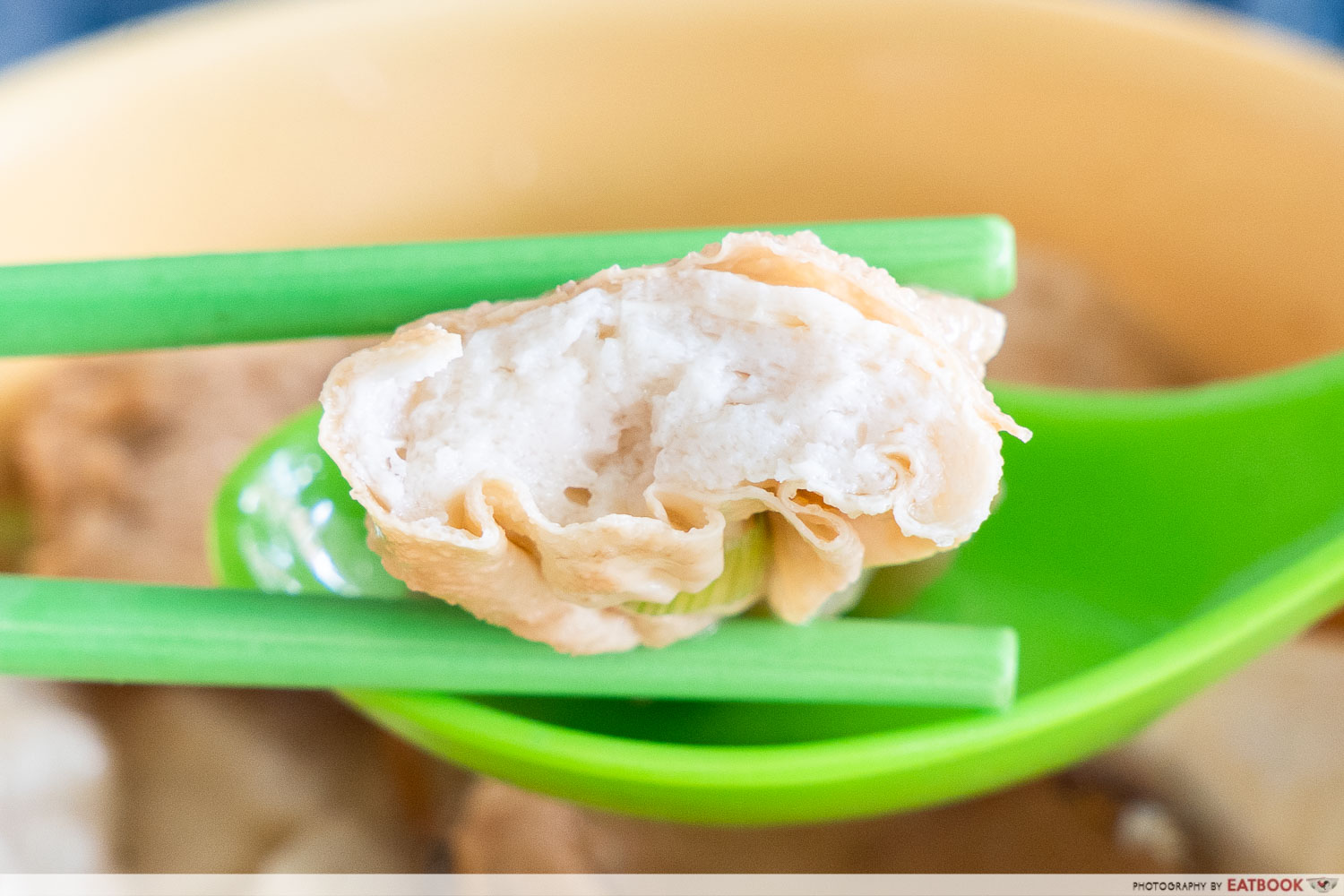 Succulent and flavourful in the freshest way, this fish paste is stuffed into tau pok, tau kee, and tofu. The fourth item to complete this set is a fishball.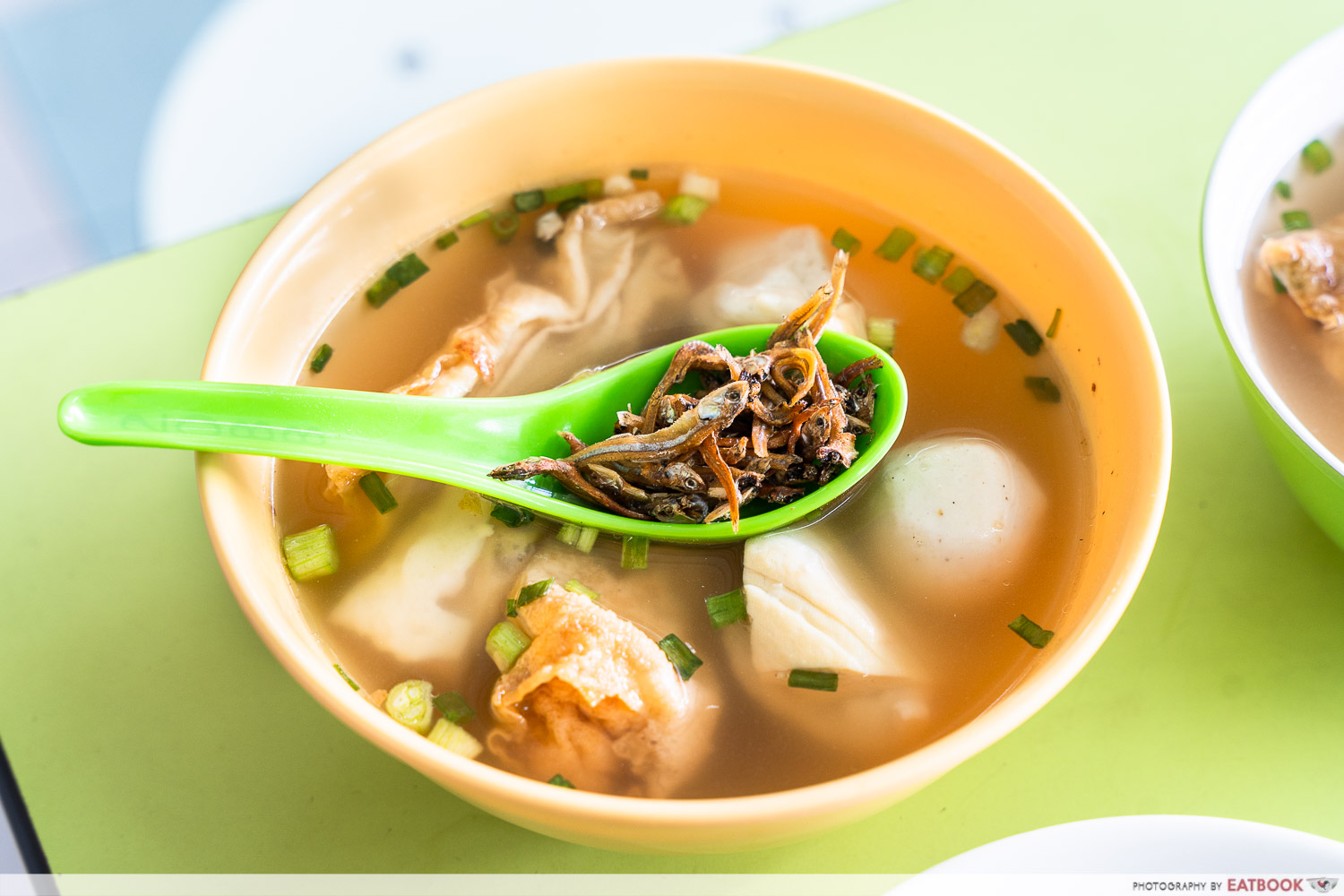 You can also choose to get the Six Piece Yong Tau Foo ($3.50), which doesn't come with any serving of carbs.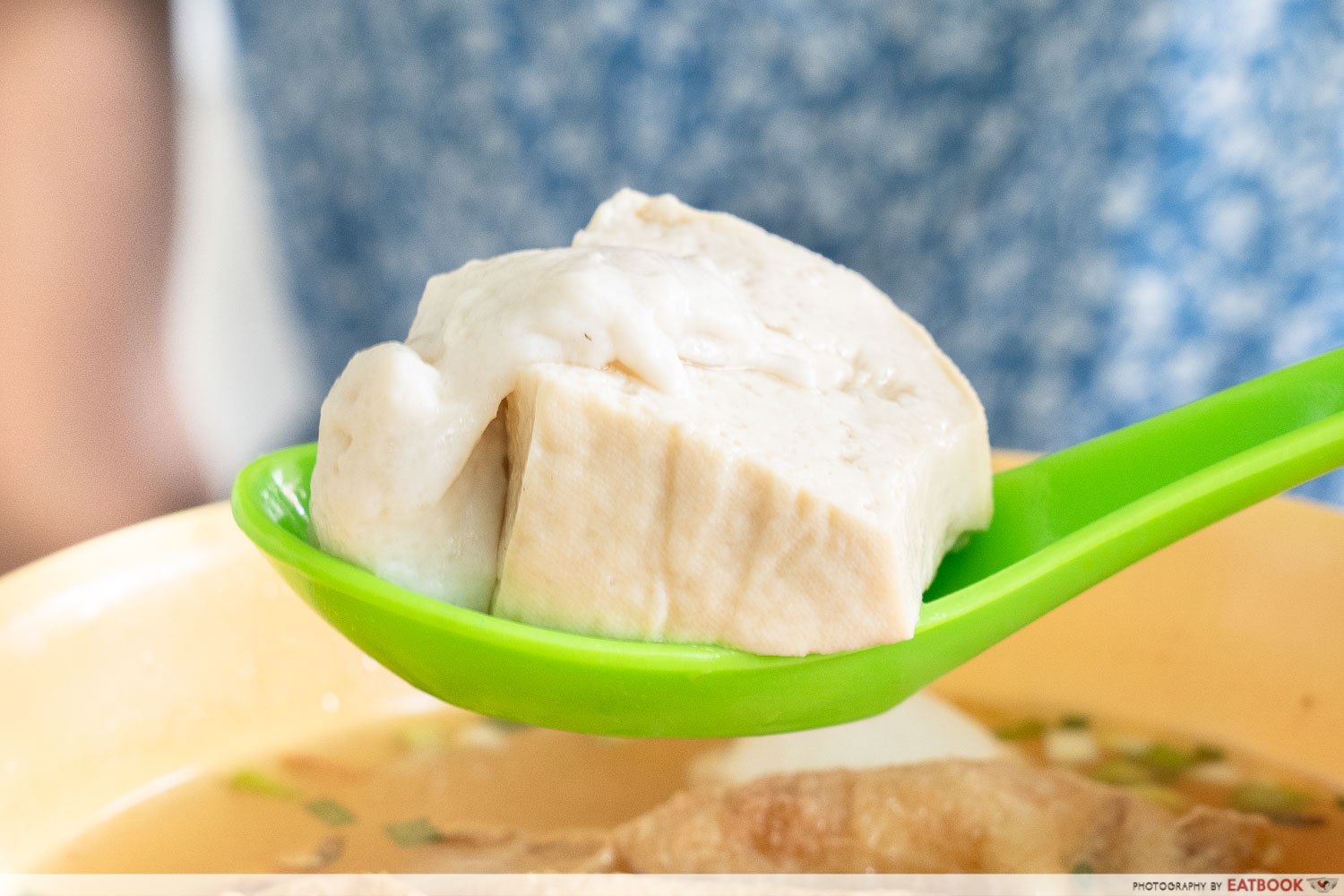 You get the same items in both bowls, except for one more piece of tofu with fish paste, and tau pok with fish paste, to increase the count to six.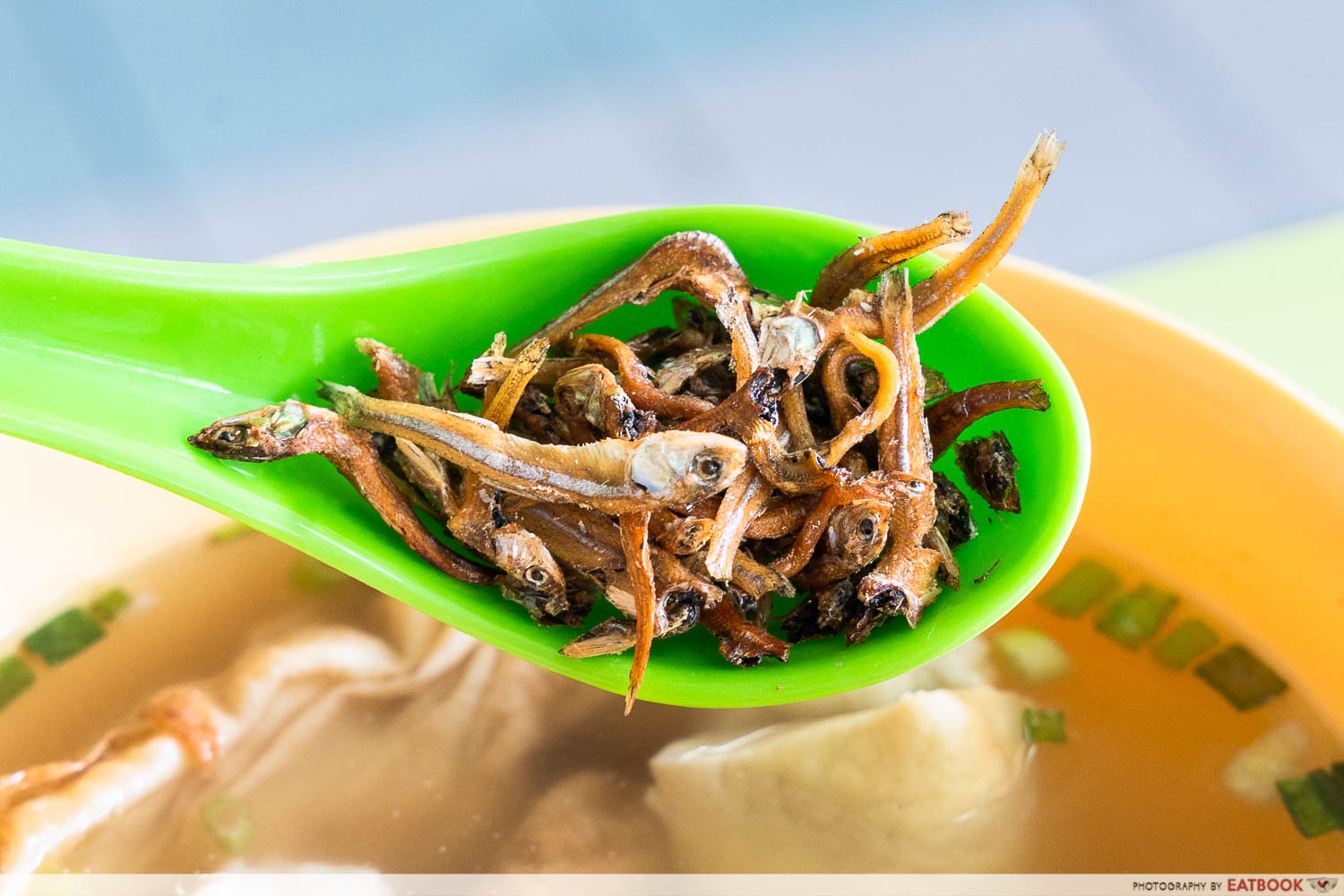 Each bowl is also garnished with their house-fried ikan bilis, hence the stall name. Crispy and salty, I preferred to dunk them in the soup to provide a contrast to the softer fish paste.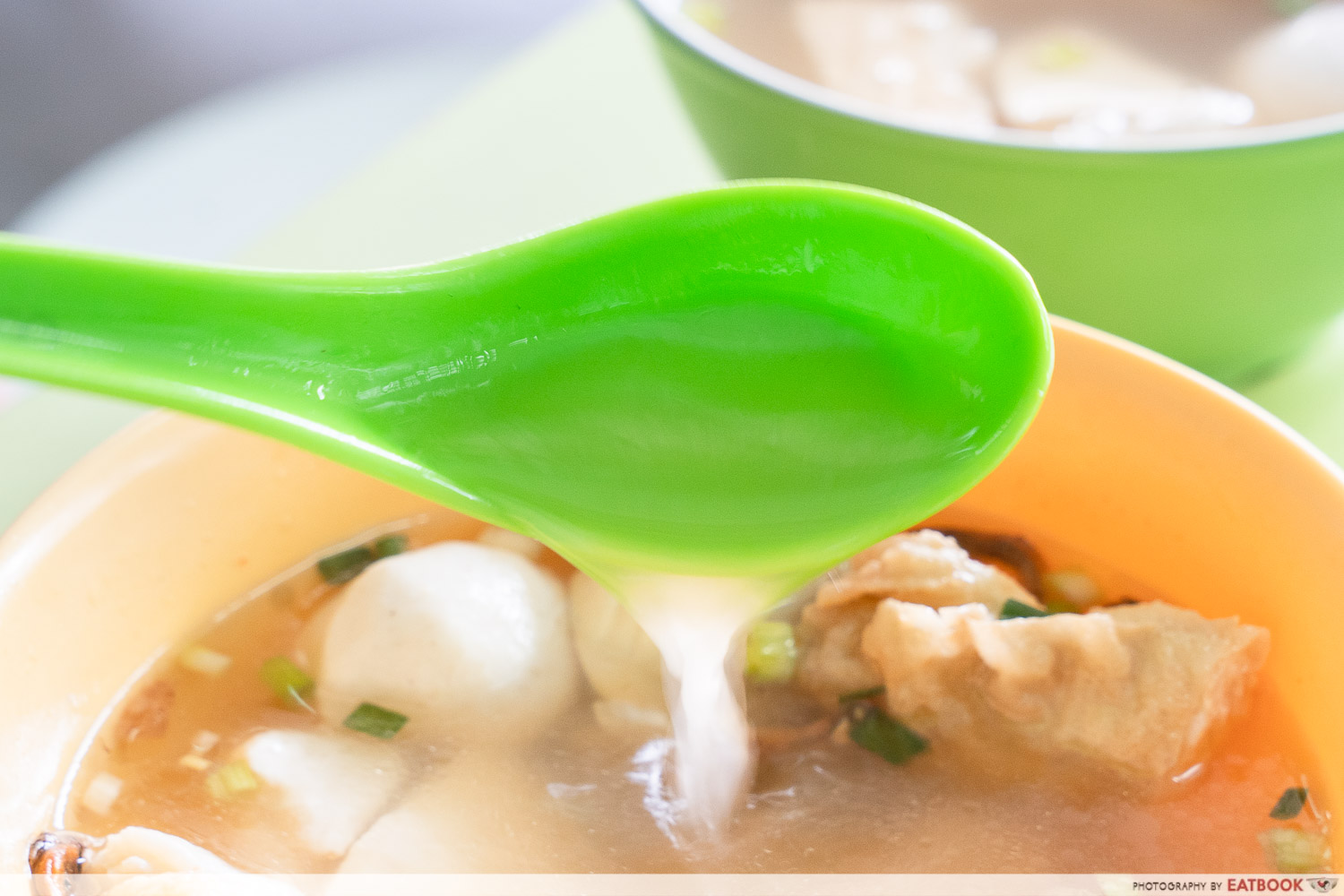 Speaking of the soup, I can see why this would appeal to those who have a lighter palate. It's clean-tasting and not too oily, thus letting the items shine. It's also slightly peppery, which receives a plus point from me.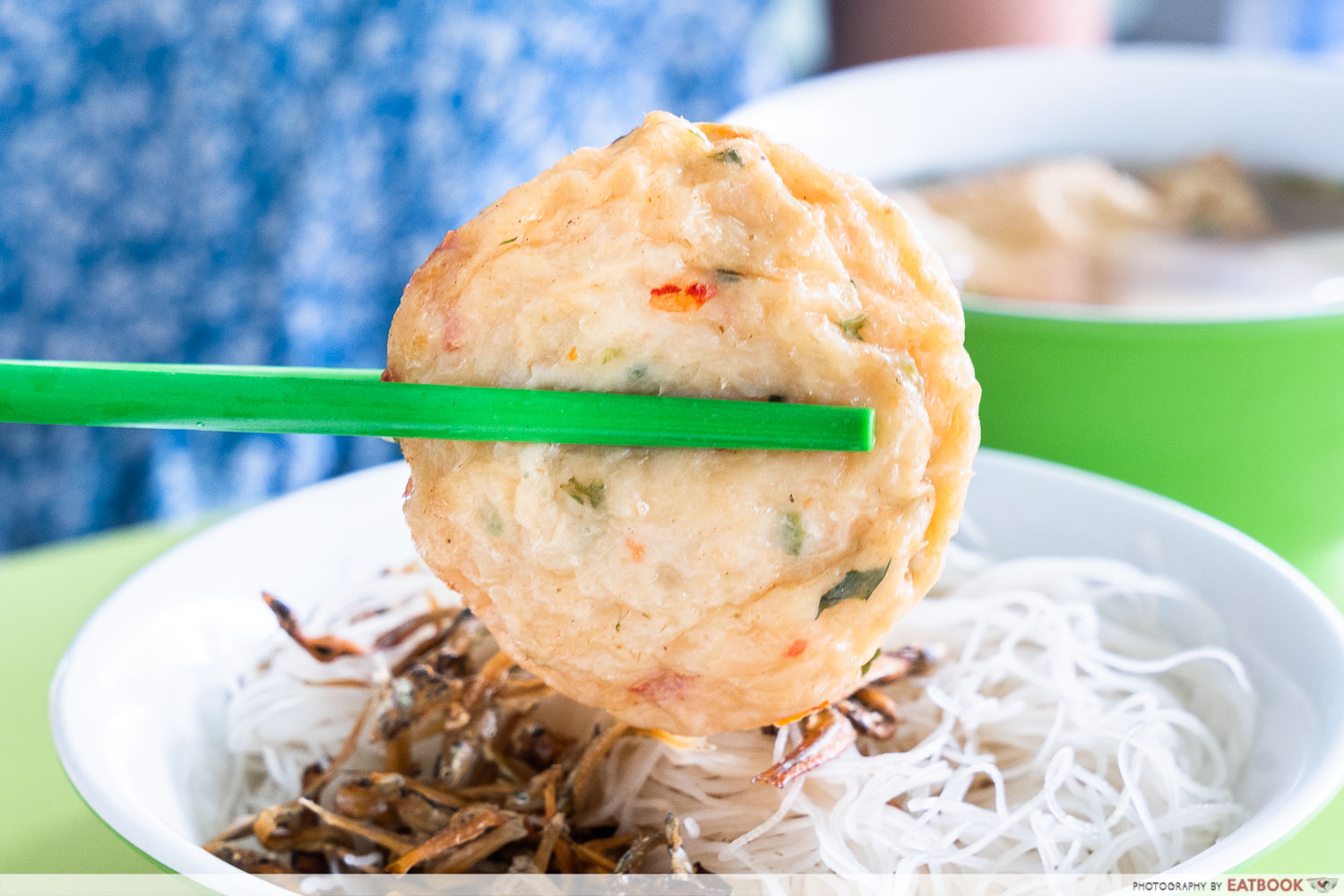 Xiu Ji gives you the option to add on more items, such as this thick Fish Cake ($0.80), Eggplant ($0.70), and Ikan Bilis ($0.70).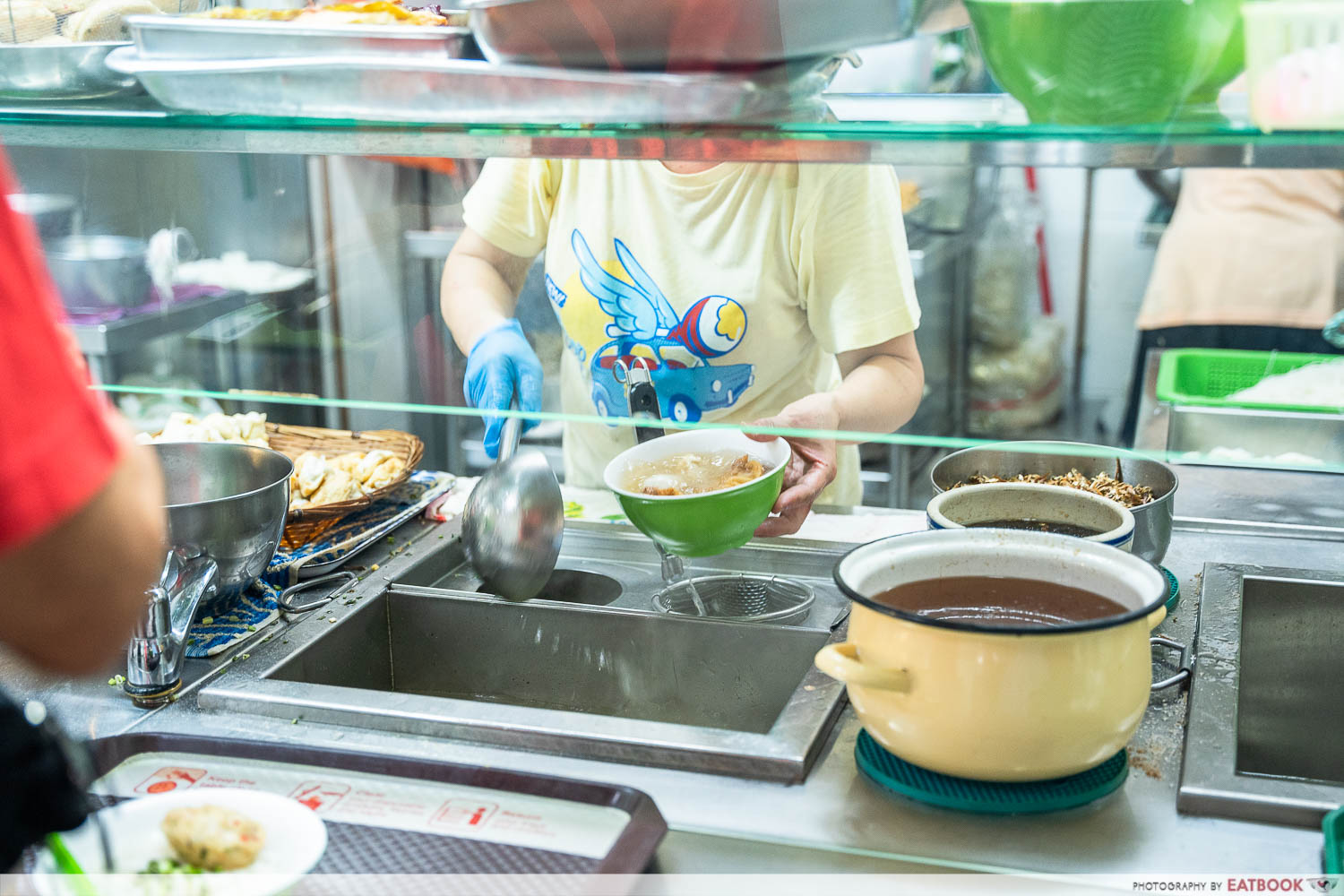 Interestingly, Xiu Ji's history can be traced back all the way to the 1960s, and they are currently helmed by third-generation owners.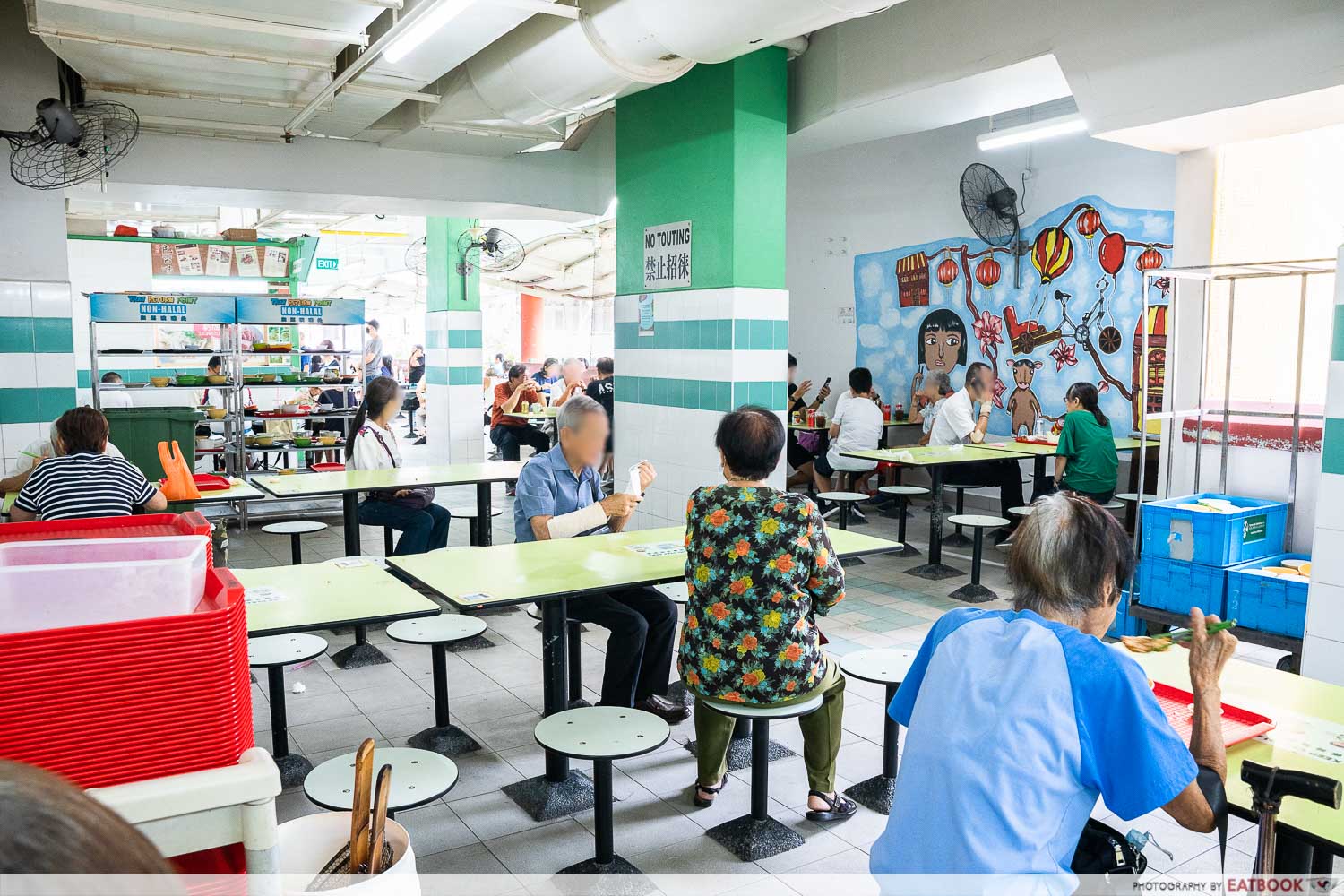 If reading about their YTF is making you hungry, you're not the only one. As mentioned earlier, the queue at Xiu Ji Ikan Bilis Yong Tau Fu starts as early as 7am, and they close for the day at 2pm right after lunch hour. 
If you just can't get enough of YTF, here's a list of yong tau foo stalls in Singapore to visit, including laksa and chee cheong fun versions. There's also Jia Authentic Hakka Yong Tau Foo at Geylang Bahru with handmade YTF items and har cheong gai wings. 
Address: 335 Smith Street, #02-88, Chinatown Complex Food Centre, Singapore 050335
Opening hours: Tue-Sun 5.45am to 3pm
Website
Xiu Ji Ikan Bilis Yong Tau Fu is not a halal-certified eatery.
11 Yong Tau Foo Stalls In Singapore Including Laksa, Hakka, And Chee Cheong Fun Versions
Photos taken by Zu Yi Kong.
This was an independent visit by Eatbook.sg.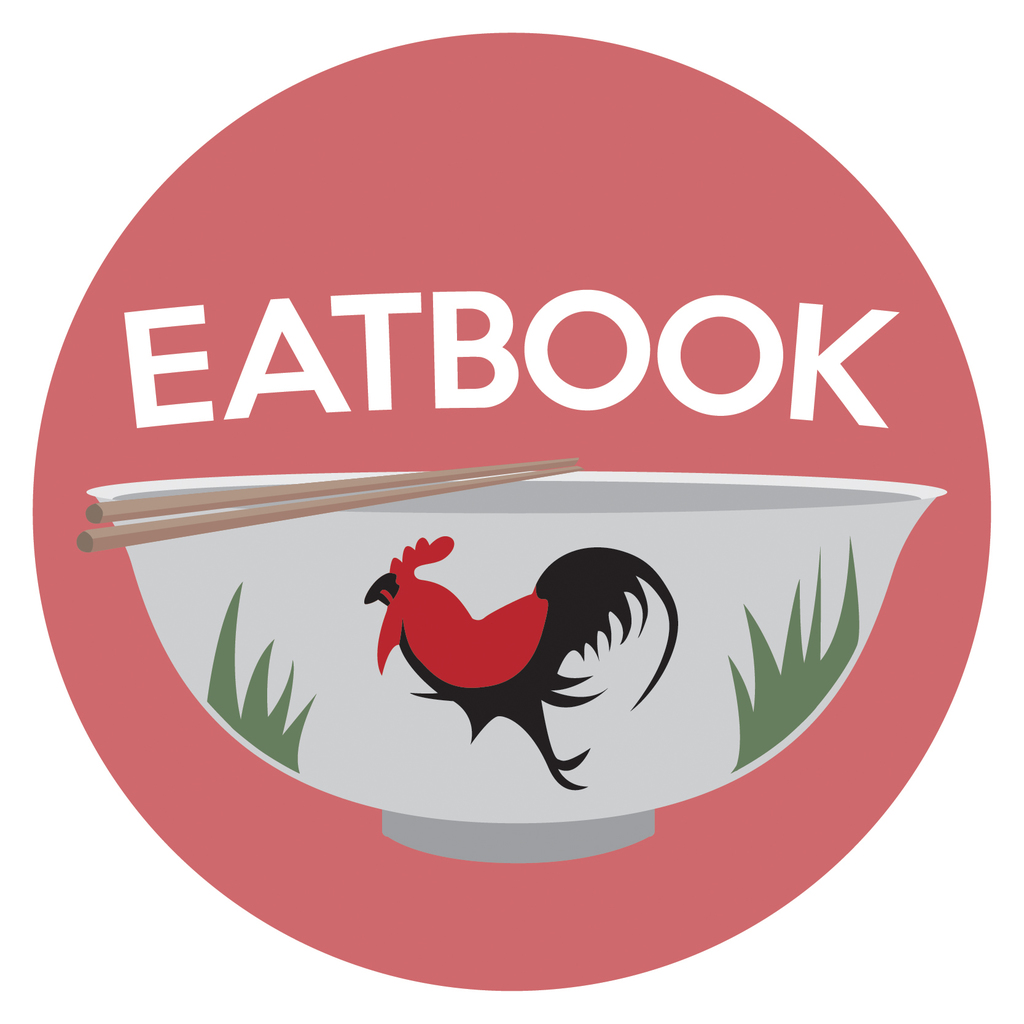 Drop us your email so you won't miss the latest news.