---
Chinatown Complex food is both cheap and delicious
---
If you're looking for a place that dishes out a wide variety of food options at pocket-friendly prices, I'd recommend Chinatown Complex food any day. You see, I've always felt Chinatown Complex is brimming with hidden food gems. From simple fare such as $1 economical bee hoon to atas yet affordable lu rou fan, here are my 8 must-tries when you're planning on making a trip down to Chinatown Complex.
---
1. Woo Ji Cooked Food
---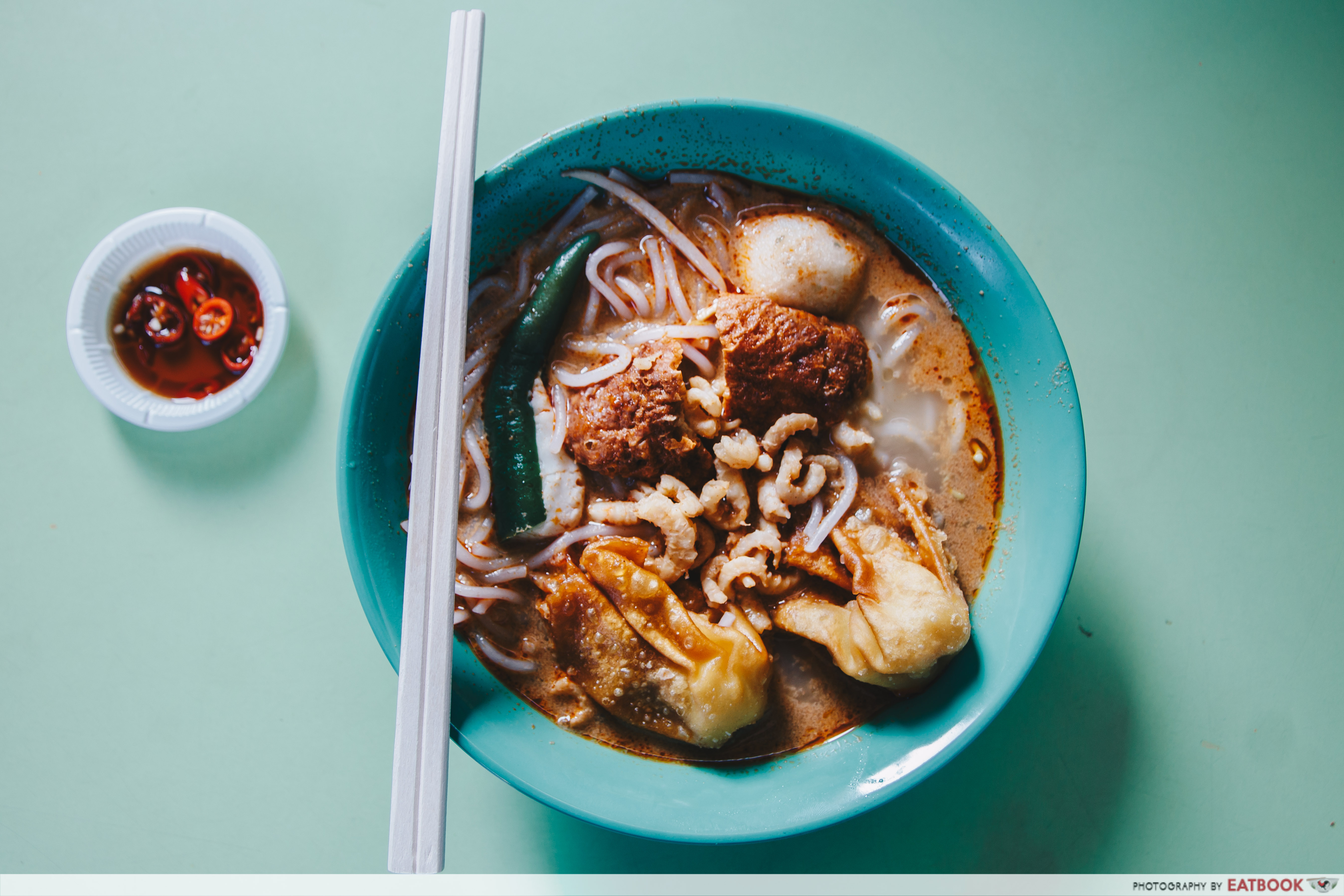 Laksa lovers, at Woo Ji Cooked Food, you're in for a treat! To get a bowl of Laksa here, all you need in your wallet is a $2 note. Their laksa is also pretty unique, since it includes yong tau foo ingredients such as fried wontons and a stuffed green chilli. What's more is that the soup isn't cloying and the springy noodles will make you want to slurp them all down at once. Apart from laksa, Woo Ji Cooked Food also sells Prawn Noodles ($2), another tasty, incredibly value-for-money dish.
Check out our full review of Woo Ji Cooked Food!
Unit number: #02-056
Opening hours: Wed-Sun 6am to 10am
---
2. Liao Fan Hong Kong Soya Sauce Chicken Rice and Noodle
---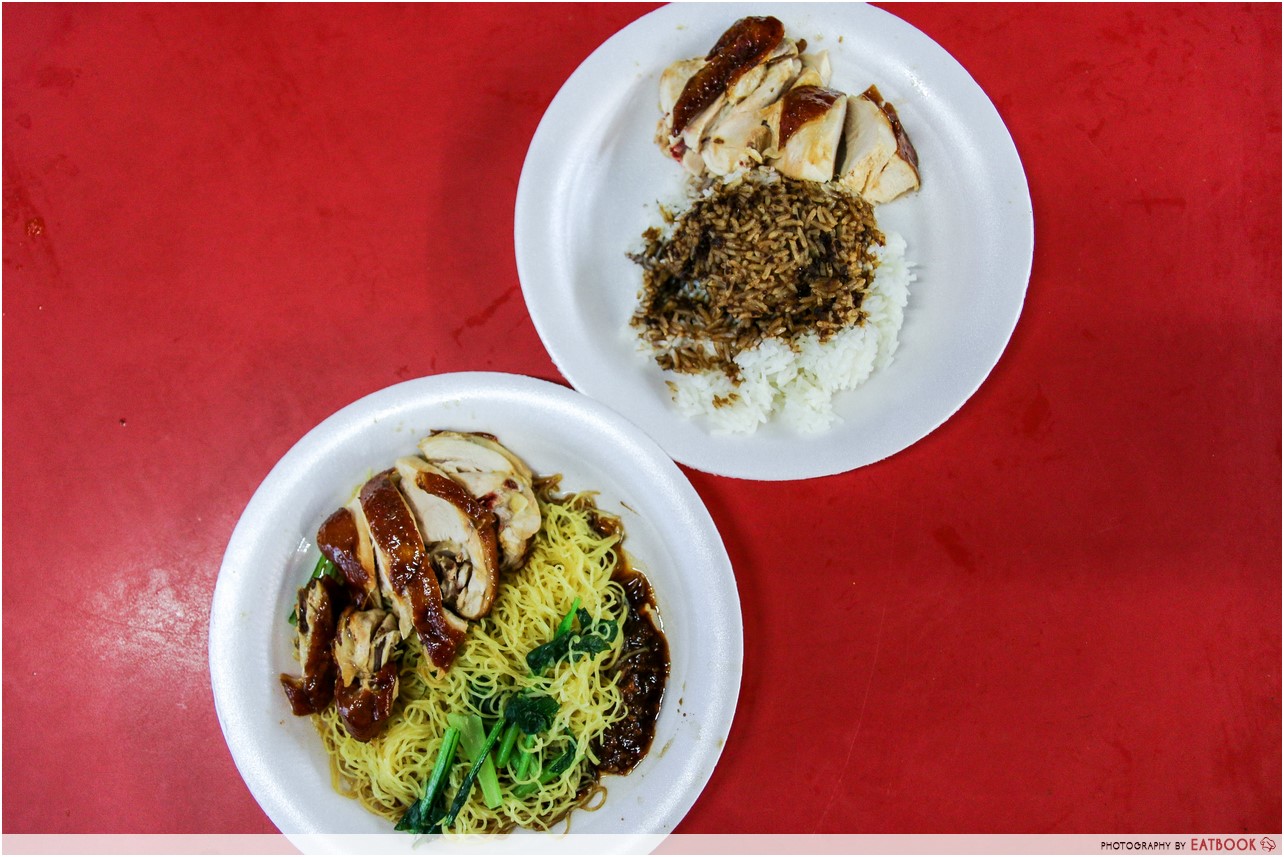 You probably already know of famous hawker Mr Chan Hon Meng being awarded one Michelin star for his Soya Sauce Chicken Rice ($2). If you've yet to try the cheapest Michelin-starred dish in the world, head on down to Liao Fan Hong Kong Soya Sauce Chicken Rice and Noodle ASAP! Do be warned that the queue for this stall can get rather overwhelming, especially during peak periods. The stall also offers roasted pork and char siew dishes, so order a few different dishes to share if you can't decide what to get.
Check out our full review of Liao Fan Hong Kong Soya Sauce Chicken Rice And Noodle!
Unit number: #02-126
Opening hours: Mon-Tue, Thur-Fri 10:30am to 7pm, Sat-Sun 8:30am to 7pm
---
3. Chang Ji Gourmet
---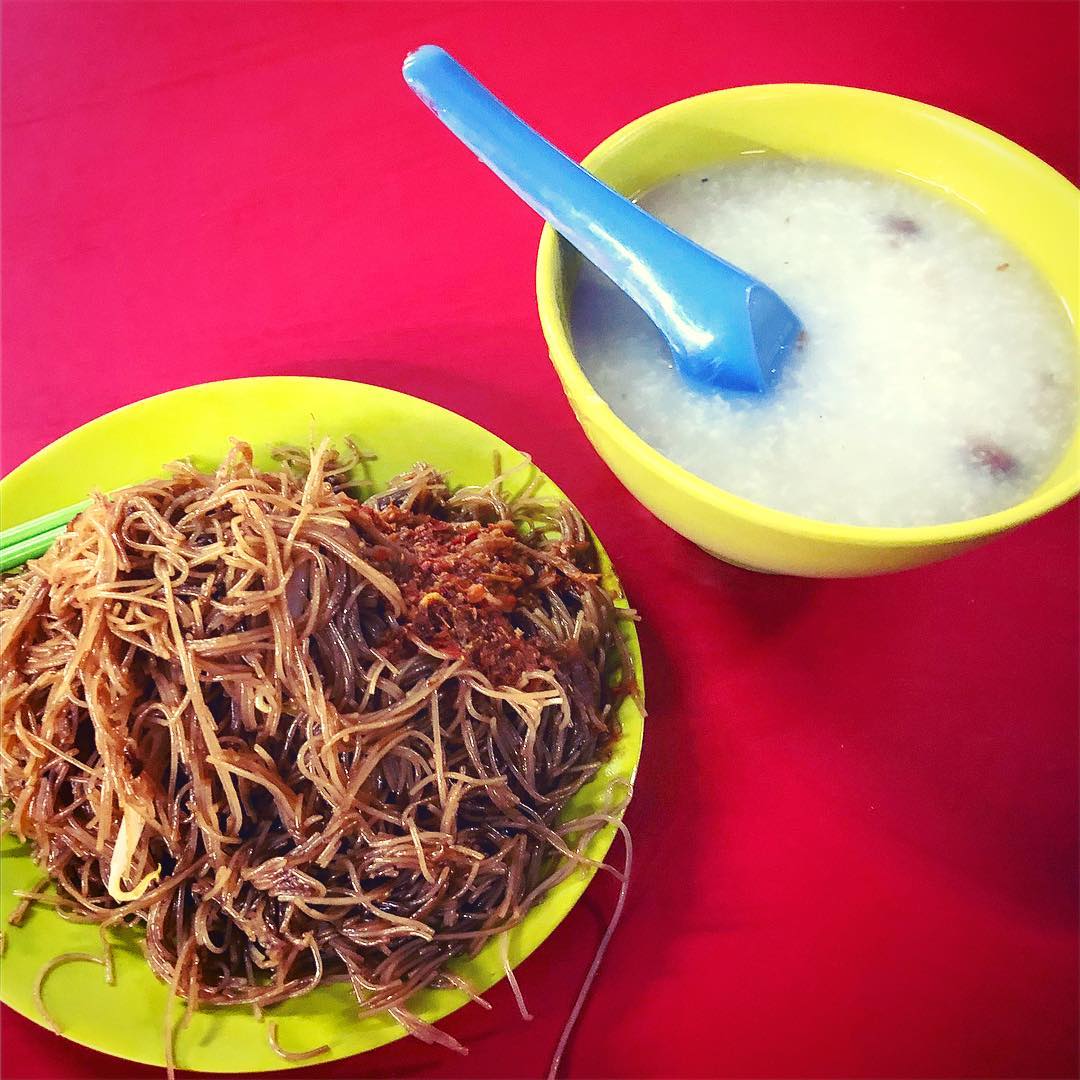 Image credit: @yippi312_eatdrinklove
Chang Ji Gourmet is the cheapest destination on our list. If you're looking for something filling and savoury while on a budget, you'll rejoice to know that everything on their menu is priced at only $1! There are three dishes available here – Economical Bee Hoon, Economical Fried Mee and Fish and Peanut Porridge. Your meal here will feel extra comforting because you know you don't have to burn a hole in your wallet for it.
Unit number: #02-110
Opening hours: Wed-Mon 6am to 2pm
---
4. Xiu Ji Ikan Bilis Yong Tau Foo
---

Image credit: @ben_benson
A bowl of Yong Tau Foo at Xiu Ji Ikan Bilis Yong Tau Foo costs an average of $3! Truly, Chinatown Complex's food is a steal. Choose between getting six pieces of yong tau foo with bee hoon or noodles, or eight pieces of yong tau foo. The icing on the cake is the generous serving of fragrant ikan billis topping your noodles, enhancing the umami in your meal. This is one hearty, affordable meal you won't regret having.
Unit number: #02-88
Opening hours: Daily 6am to 3pm
---
5. Give Me More
---

If you've always been a fan of Taiwanese food, you'll love the spread down at Give Me More. Try their classic Lu Rou Fan ($5), which comes topped with =kai lan, onions, marinated soft-boiled egg, braised pork and a drizzle of soy sauce. Their most costly dish, the Braised Beef Tendon and Shank Noodle is a mere $7.50, and is filled with beef slices and noodles soaking in a herbal broth. We also liked their Beef Rice Bowl ($5.50), which reminded us of Yoshinoya's beef bowls with its salty-sweet marination.
Unit number: #02-116
Opening hours: Daily 10am to 8pm
---
6. Chinatown Special
---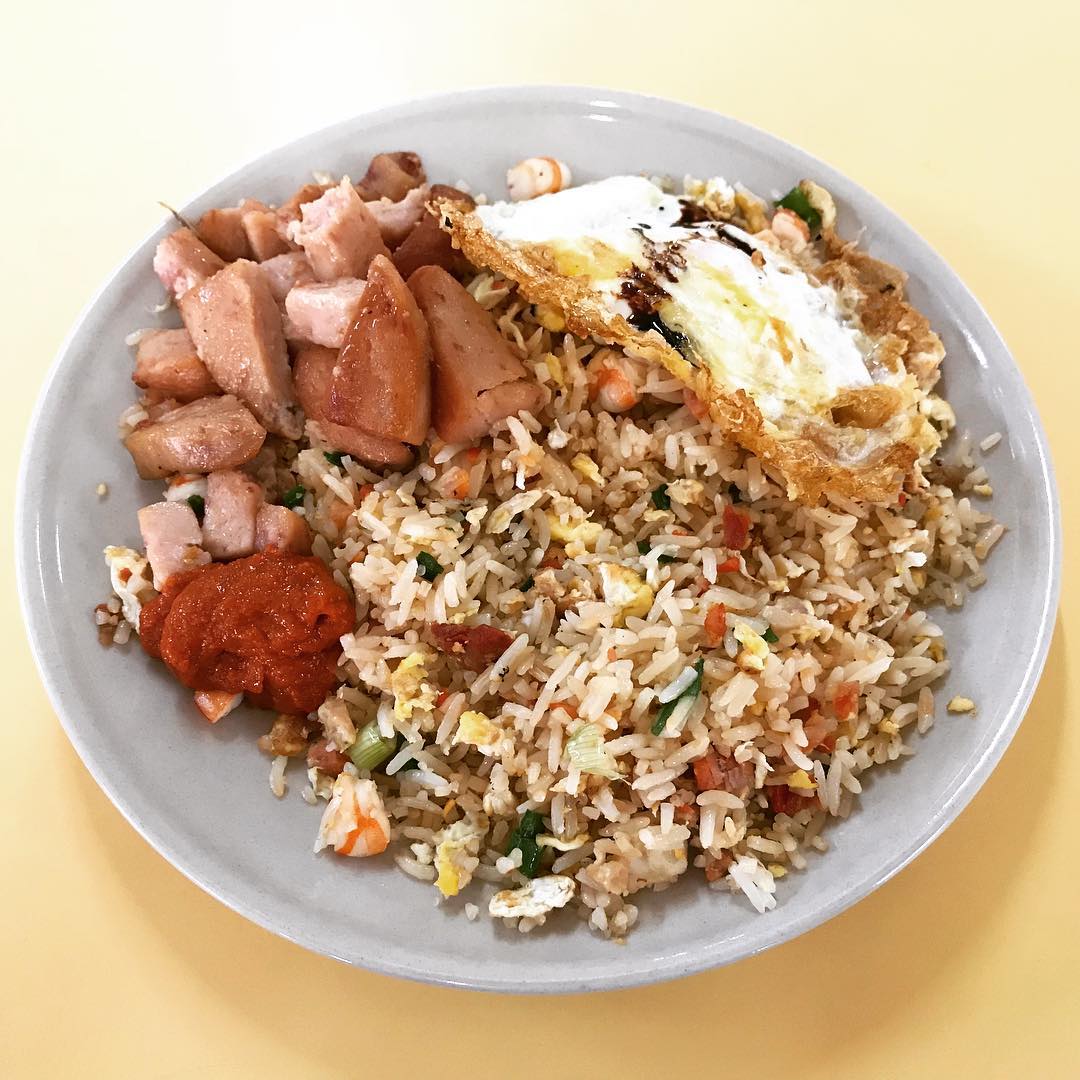 Image credit: @bluefather
Chinatown Special serves delicious, old-school Yangchow Fried Rice ($4). These days, it's hard to find a traditional plate of fried rice that's well prepared. They're always too oily, too bland or too salty. The fried rice here has a strong wok hei and is not too oily or mushy. It also comes with add-ons such as a Fried Egg ($0.50) and Braised Meat ($2). If you have a high spice tolerance, do consider mixing their sambal chilli into your rice for a spicy kick!
Unit number: #02-12
Opening hours: Mon-Fri 10:30am to 1:30pm
---
7. Jin Ji Braised Duck
---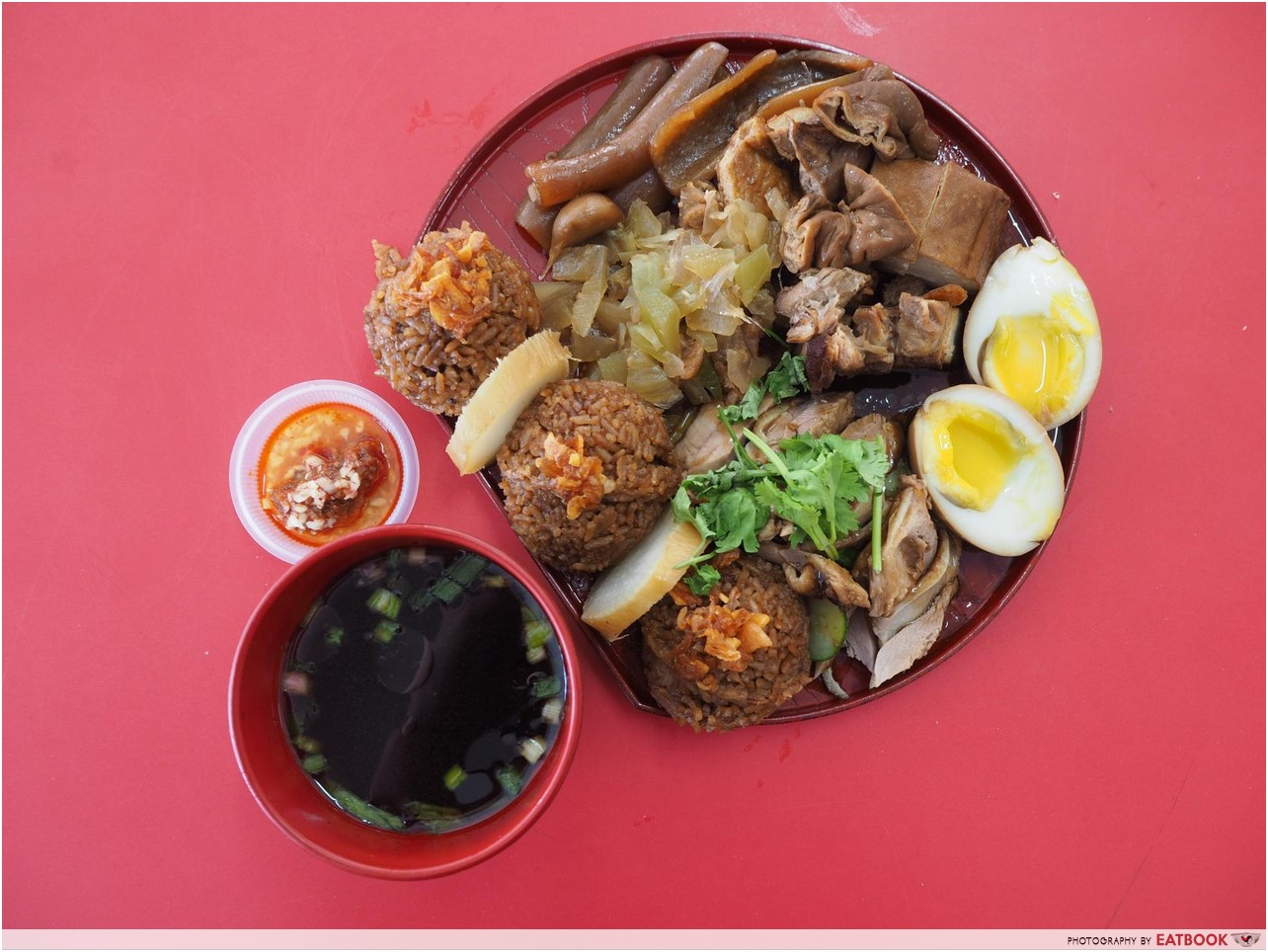 At Jin Ji Braised Duck, hawker food actually becomes Instagrammable! This stall creatively expresses the fusion of Teochew braised duck rice with Japanese cuisine in the form of a duck rice bento. Get their aesthetic Bento Combo Jumbo Set ($8), which includes sweet daikon, braised duck, soft-boiled egg, offal, pork belly, pickled vegetables and yam rice moulded into tiny balls. The bento also comes with a side of aromatic herbal soup and a superb sambal chilli dip.
Check out our full review of Jin Ji Braised Duck!
Unit number: #02-156
Opening hours: Mon-Thur 10:30am to 6:30pm, Sat-Sun 9:30am to 6:30pm
Tel: 9018 9052
Website
---
8. Hong Kong Mong Kok Tim Sum
---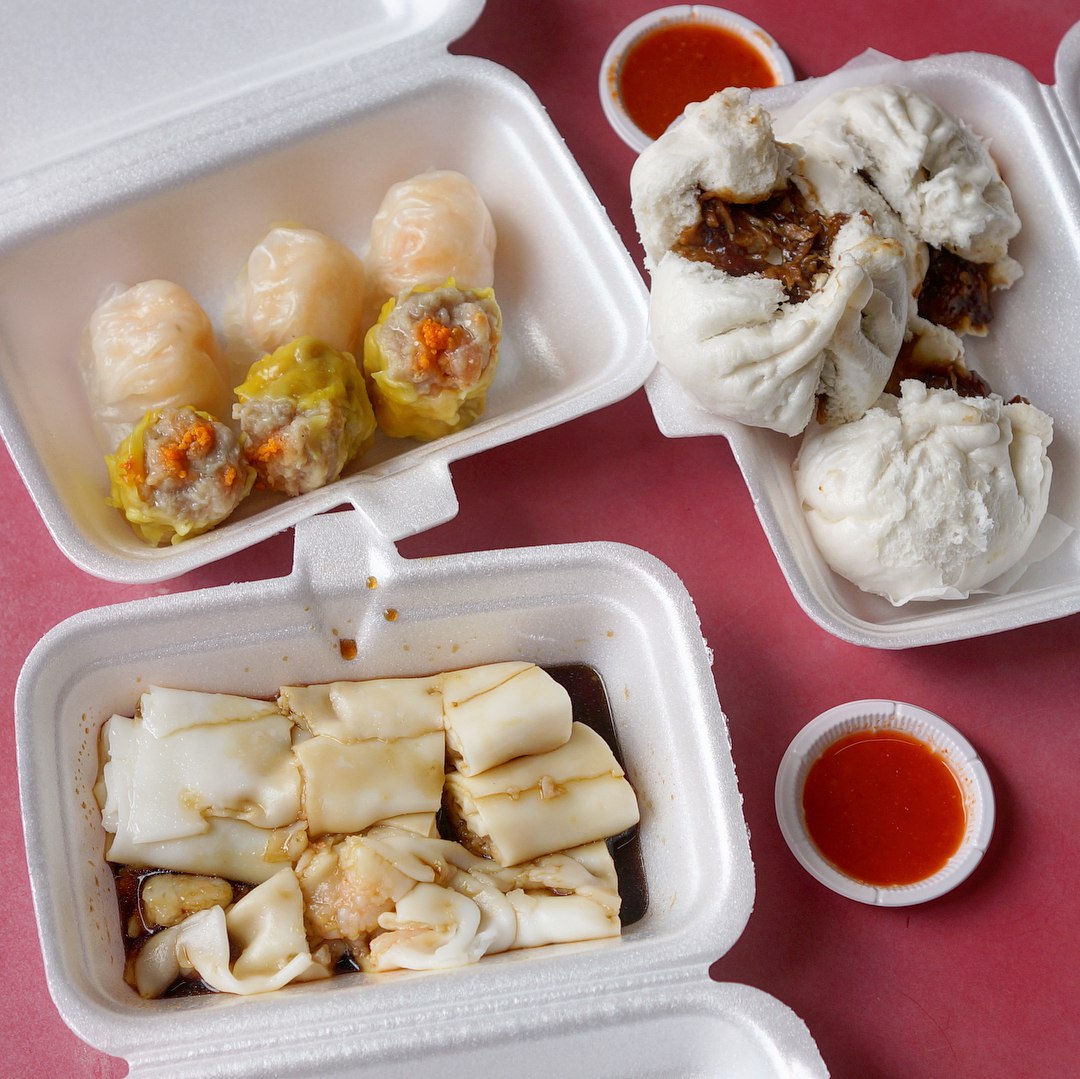 Image credit: @chutoro
Hong Kong Mong Kok Tim Sum sells six kinds of dim sum, all at the price of $2.30 each! The Char Siew Bao comes in a set of three buns, which is super worth-it for its price, and is oozing with juicy and tender meat. Their Siew Mai and Har Gao are also very fragrant and tasty, although you are recommended to eat them hot lest the dumpling skins turn hard. Come here for a light snack with friends and family!
Unit number: #02-097
Opening hours: Thur-Sun 11am to 4pm
Tel: 9735 6312
---
Chinatown Complex food takes the cake
---
No doubt, within my time here in Eatbook, Chinatown Complex food has quickly become my top recommendation to friends and family. There are just too many hidden gems located in one food centre – it's a foodie's dream come true. Head on down to Chinatown Complex sometime soon, and who knows? You might just discover some food gems of your own!
You may also be interested in our review of Hao Lai Wu, a steamboat and BBQ buffet in Chinatown! Alternatively, check out this list of Hong Lim Food Centre stalls to visit if you're already a frequent visitor of Chinatown Complex.
Address: 335 Smith Street, Singapore 050335
Nearest MRT Station: Chinatown (NE4/DT19)